Explore The World With The Radio Vagabond travel podcast
EXPLORE THE WORLD WITH
THE RADIO VAGABOND
TRAVEL PODCAST
INSPIRATION
I share travel tips, tell stories, and
have conversations with fellow
travellers and fascinating locals.
LATEST EPISODES
WELCOME
Are you ready to explore the planet with me?

THE PEOPLE
Meet fellow travellers and fascinating locals.
THE SOUNDS
Hear the sounds of each
destination and feel the vibe.
THE DIFFERENCE
It's a personal story and immersive sound design.
THE INSPIRATION
Get travel tips and ideas on what to experience.
THE FUN
Have fun travelling to every country in the world with me.
LISTEN HERE OR CHOOSE YOUR FAVOURITE PODCAST APP:



























"I listen to your podcasts during my nightly walks in Los Angeles – Century City and Beverly Hills areas.
I am a Hollywood writer and you have excellent phrases. Mainly, your best skill is your voice, it's unhurried and not shy about a second or two of silence."
"I came across you on Jason's podcast. Interestingly I also did Graphic Design in my native Wales.
Always loved radio but never thought of it as a career (I am not hinting or anything).
Been travelling 20 years but only managed 52 countries. What am I doing wrong?
Anyways will look forward to hearing some of your podcasts later when I get back to lockdown."
"I'm a regular listener and heard podcast #124 this morning and wanted to let you where I am listening from. I am in Sydney, Australia, and I listen to your podcast on my commute to and from work (approx 40mins each way). I am fascinated by the variety of places you visit.
I travel a couple of times a year and my country total is currently at approximately 50.
Keep up the great work!"
"I follow your podcast on Spotify and I think I am following you around your 50th episode.
I love travelling, too and I have only travelled 26 country. It's nothing when considering you 🙂
I feel like I am wandering around with you when I listen your podcast and it somehow satisfy my travelling urge a bit.
Keep up your amazing work! Your podcast is one of my favorite. I really love it!"
"Have just listend to one of your podcasts with TomTom and it brought back so many memories from the almost 5 years of travel I did in the eighties when backpacking was the real thing, no iPhone, Google Map or GPS! Now in my late fifties and still traveling a lot, I do envy your freedom to go wherever you want on your time schedule and desire.
Keep chasing your dream and hopefully one day we will meet over a drink and talk about all our travel experiences."
"I have just been listening on my earphones while out on my morning run. It was the Conakry Podcast so the background traffic noises had me looking over my shoulder thinking it was errant motorcycle or taxi! Your podcasts are quite addictive and a great way to get a dose of vitamin 'travel' in between the too long stretches of the real thing for me."
"We actually met in a pub in Toronto a few years ago. I've been following your travels ever since. We actually missed each other in Addis Ababa by about a week! I had a good laugh when listening to your story about the "Dancing Students" scam. My friend and I were harassed by the same guy for days! Sorry mate but we smelled that scam a mile away! We also flew down to Cape Town just after that. It is truly a special place. I enjoy listening to your podcast and am reliving that excellent trip while I work in construction, operating heavy machinery near Toronto. You help us all get away during times when we just cannot. Keep up the great work!"
I am a long-time radio producer from Denmark. I've been a morning host, sales manager, station manager, and co-founder and still co-owner of 17 radio stations.
In July 2016 I started my life as a full-time traveller and digital nomad. I sold my house, car, and furniture and set out on a quest to visit every country in the world.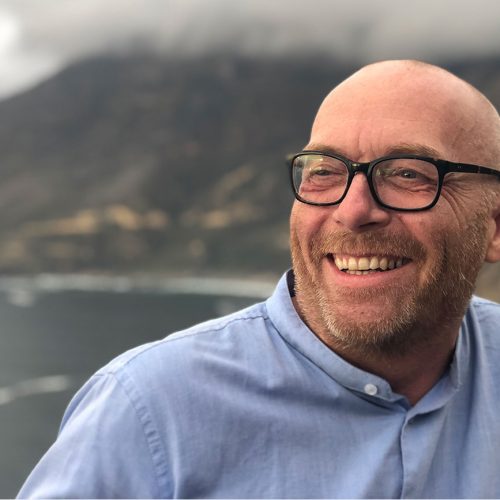 UN-NATIONS IN THE CARIBBEAN
UN-NATIONS IN CENTRAL AMERICA
UN-NATIONS IN THE MIDDLE EAST
UN-NATIONS IN NORTH AMERICA
UN-NATIONS IN THE PACIFIC OCEAN
UN-NATIONS IN SOUTH AMERICA