BIENVENIDO DE NUEVO A MEXICO
When I last spoke to you, I was mid-hike with Luis through to the Lastanzuela waterfalls. As we continue traversing the slippery landscape on our hike, I ask Luis about his favourite part about living in Monterrey. 
"The best part is that you can be in the city and you can also go hiking. Monterrey means 'mountain kingdom'. You have a lot to do here."  
That's certainly been my experience so far.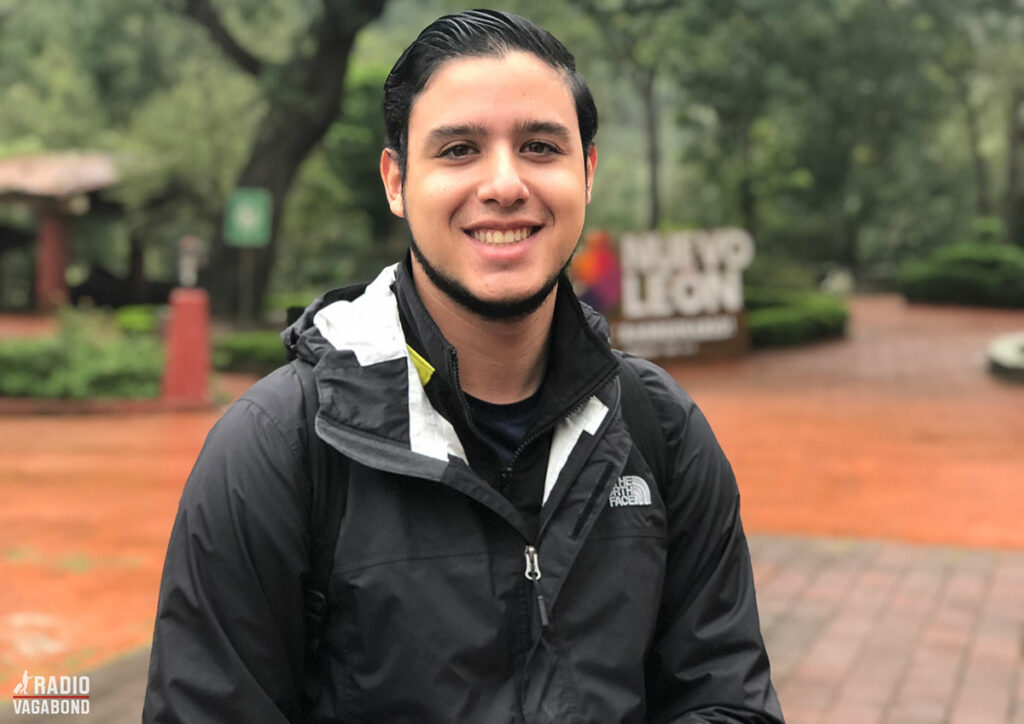 I became curious as Luis had actually asked me what had made me decide to come to Monterrey. "Monterrey has a lot of business tourism, we don't have a lot of international tourism," he offered in response to his previous query.  
As a traveller and nomad, I am lucky enough to meet people who are always making recommendations of where to travel to and what there is to discover in these different cities around the world. I also have many people invite me to come to visit when I'm in the area. Then I put a star on my map as a reminder of a new destination to travel to.
So while I was in Texas, I noticed that I'd starred Monterrey, but for the life of me, I couldn't remember who had made the recommendation. 
I was delighted someone had – because it's not a well-known travel destination and it had turned out to be really wonderful. It's an exciting city with a very cool historic downtown area, and just right outside of the city, there are many beautiful nature hikes and walks visitors can take.
The reason I decided to save Monterrey as a destination came back to me when I got a message on Facebook. As it happens, I met a guy called Esteban in Bosnia. His journey is a fascinating one, and you'll get to learn more about him a little later on.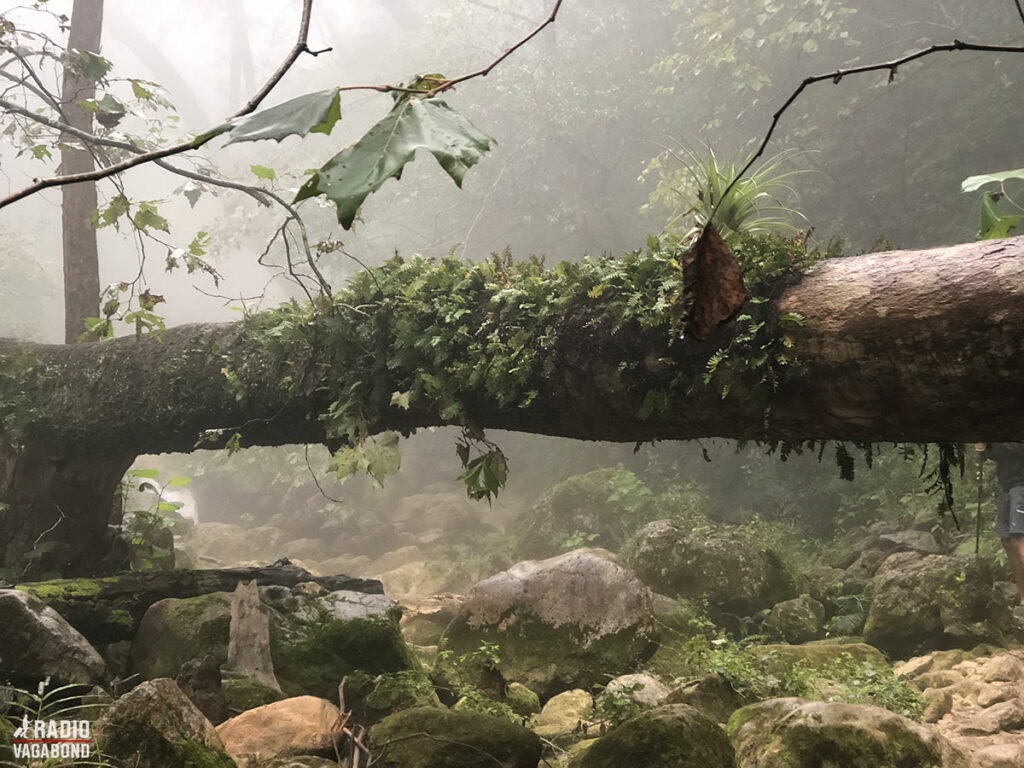 Jeg er glad for, at jeg gjorde det, for det er en fantastisk by. Måske netop fordi den ikke er så overrendt af turister. Byen har en masse historie og kultur, og så er der en storslået natur lige udenfor.
Jeg fik opklaret, hvorfor jeg er her, da jeg fik en besked via Facebook. Det viste sig, at jeg havde mødt en ung mexicaner, da jeg var i Bosnien Hercegovina. Han var på en meget spændende rejse – og jeg møder ham lidt senere i denne episode.
Despite feeling super out of breath, we find ourselves at the first waterfall, and it is simply beautiful. Even though we've gone on a foggy day, Luis says that during the summer months, you'll find people swimming everywhere here, and you can get your own free 'hydro massage."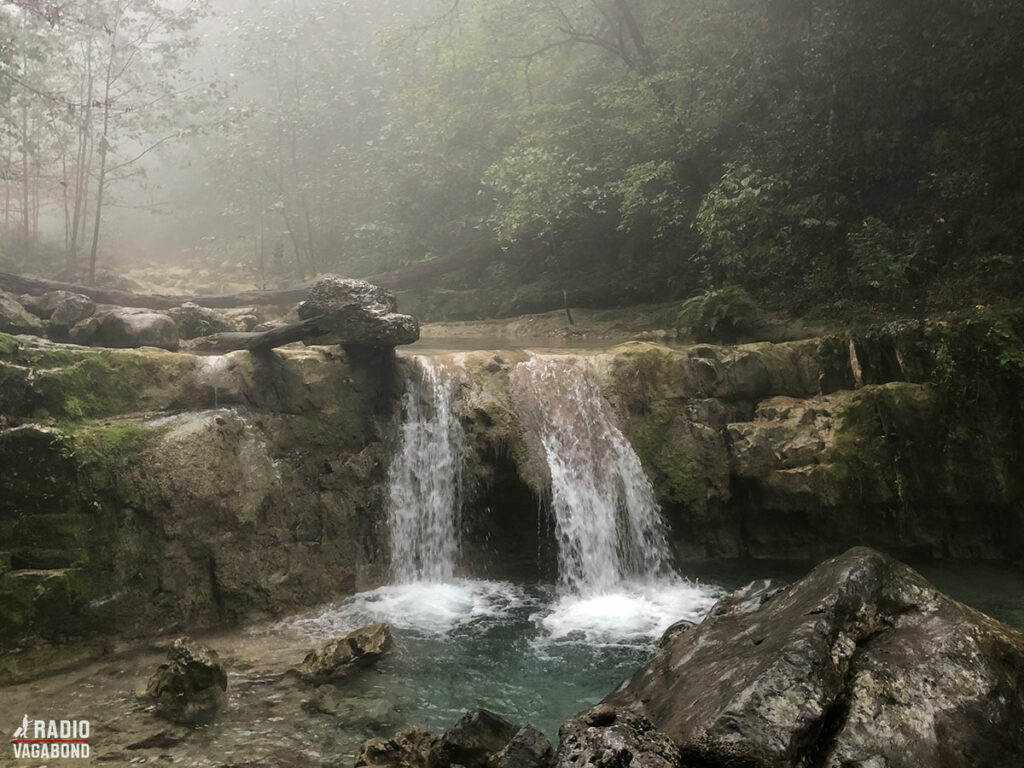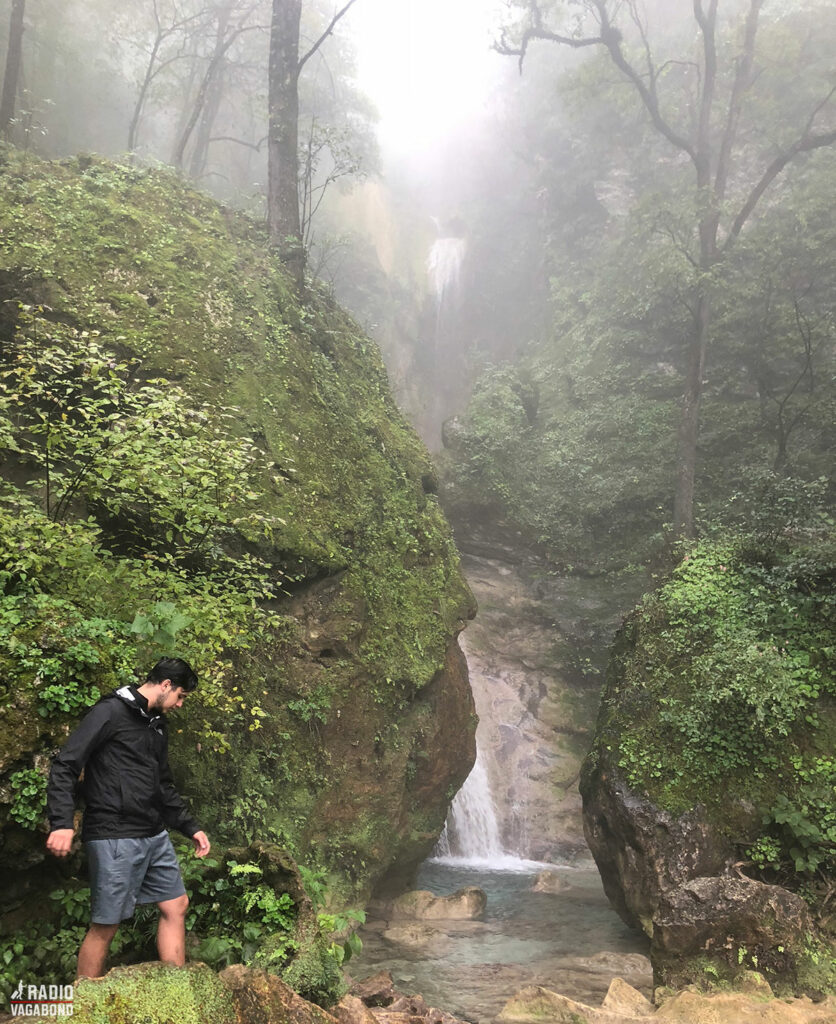 While I generally enjoy a hike, this one was a little tough for me, and sadly I did slip on the rock, hurt my ass (and my pride). But, don't get me wrong, it was worth it to see the absolute beauty of the waterfalls. Definitely make time to go there, especially in the summer months.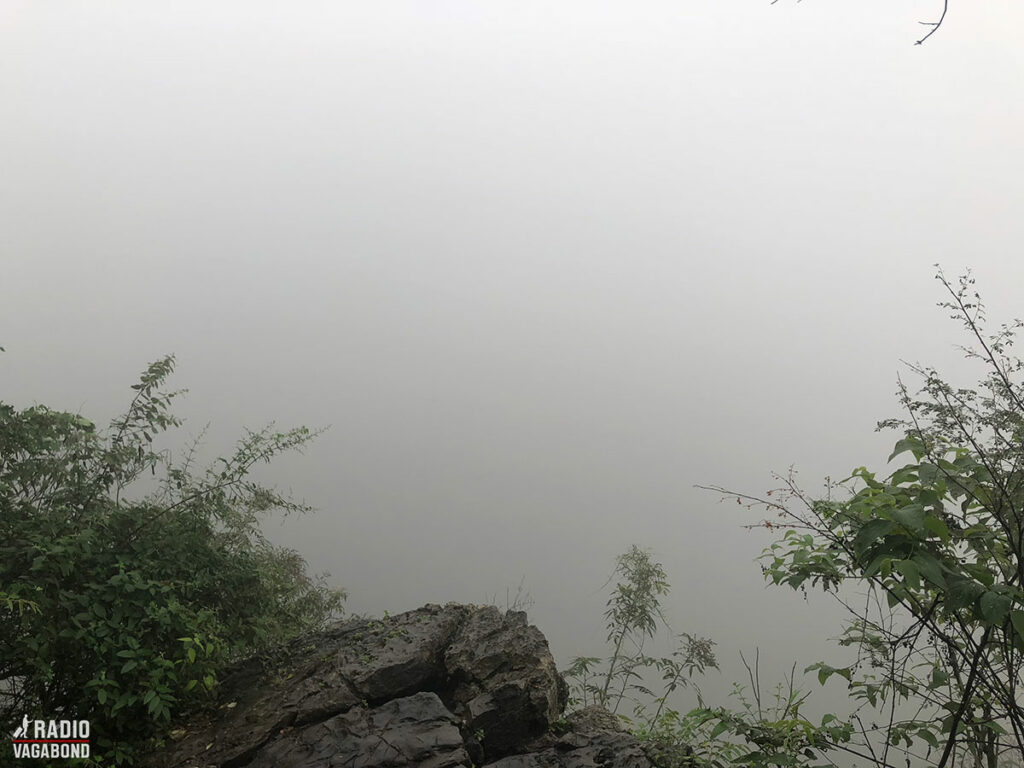 MEXICAN FOOD VS. A LIFE ON THE ROAD
In the latest episode, Luis had mentioned his passion for travelling but told me that if he ever left, he would just miss Mexican food way too much. Since I spent the day trekking with Luis, he has given up the guiding gig and didn't go travelling after all.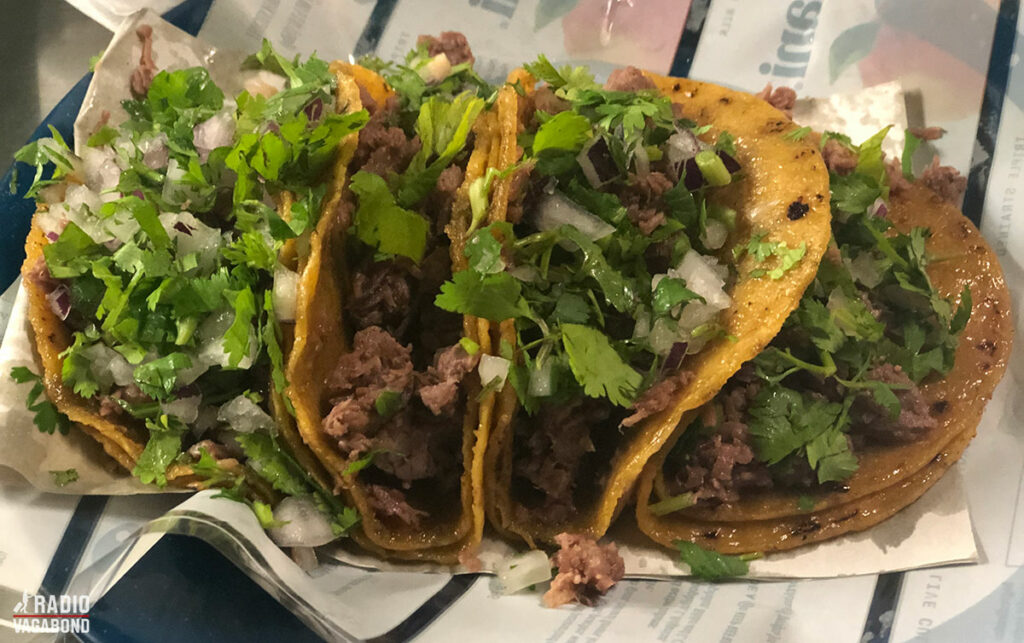 His love for the craft of Mexican food eventually outweighed Luis' desire to travel, and he opened his own restaurant with his girlfriend and brother. I, unfortunately, have not had a chance to go back and visit yet, but it is called Paellas Sotomayor. And it looks fantastic. If you manage to go to Monterrey and you stop in there, say hi from me. 
Now back to my Monterrey adventures and my visit to a local Monterrey football match. 
Interestingly, as another dive into Airbnb's unique offerings, I bought football tickets to a local game in Monterrey. Reuben was my personal guide, and he shared why he offered this particular experience. "I go with people (to the game) and I have a lot of passion for the team. It's interesting to join with other people from around the world."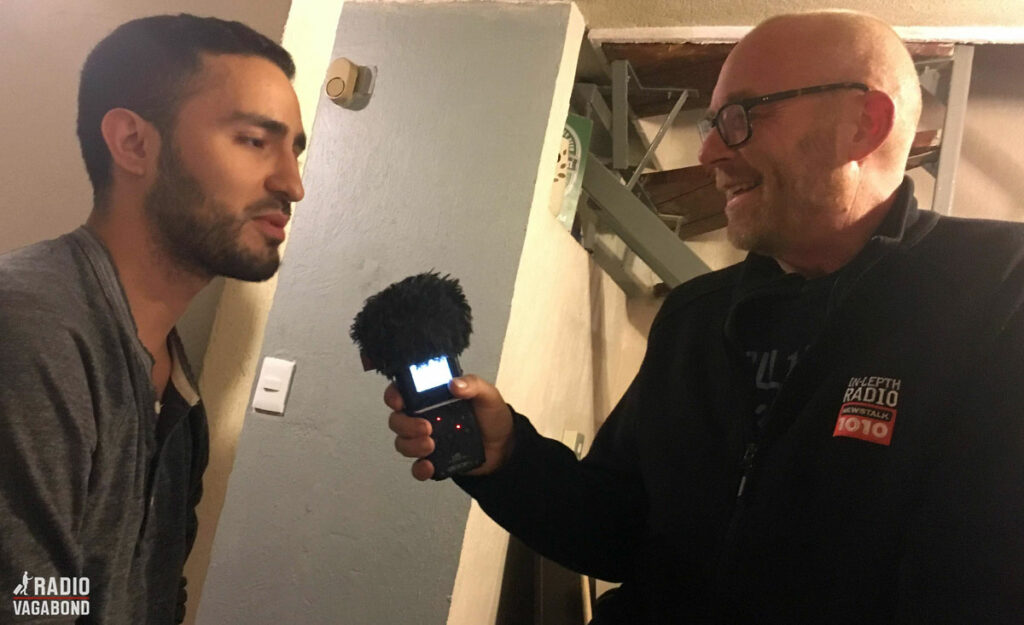 Reuben lived very close to the stadium and told me the stadium was just three years old. In fact, the local team had waited years for their own stadium. Now, this 50 000 seater stadium, Estadio BBVA is used for local and international games, as well as events and concerts. It is actually the 4th largest stadium in Mexico. As we enter the stadium, the atmosphere is electric, and the crowds of supporters are finding their seats. The stadium itself is round and very modern look. Quite the spectacle.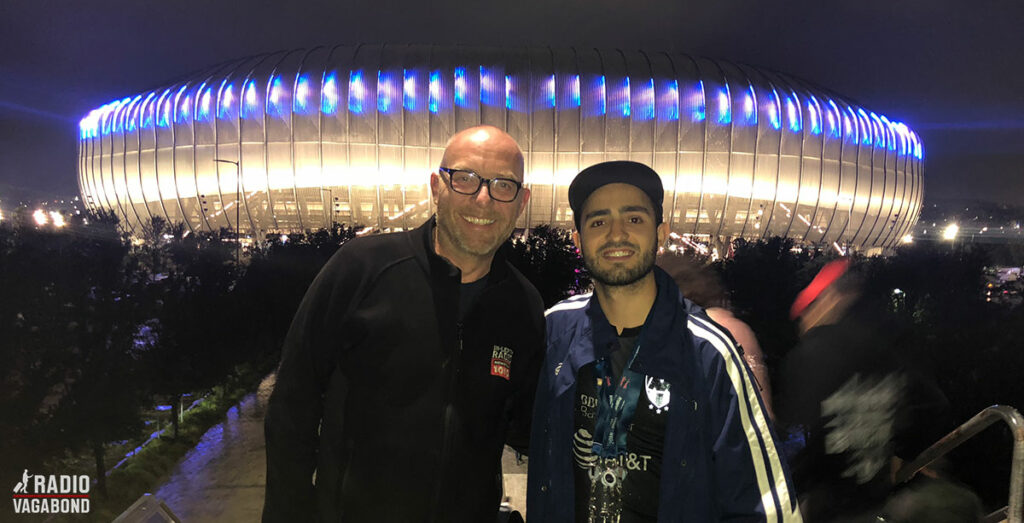 I didn't know anything about the local teams, but there Reuben fills me in.
"There is a big team that has its own university so it has a lot of followers because a lot of people study in that college. It's like half of the city." 
We were supporting the Royals, and the other big team was called the Tigres, which (at the time) had won 6 local championships. Mexican football supporters sing throughout the match, making the vibe incredible and the Spanish curse word, "puta" – shouted and sung about the ref, and the opposite side's players. It's an offensive word here, but even more so in other Spanish speaking countries in Latin America. So, it's been a big controversy when Mexican teams have played teams from other countries.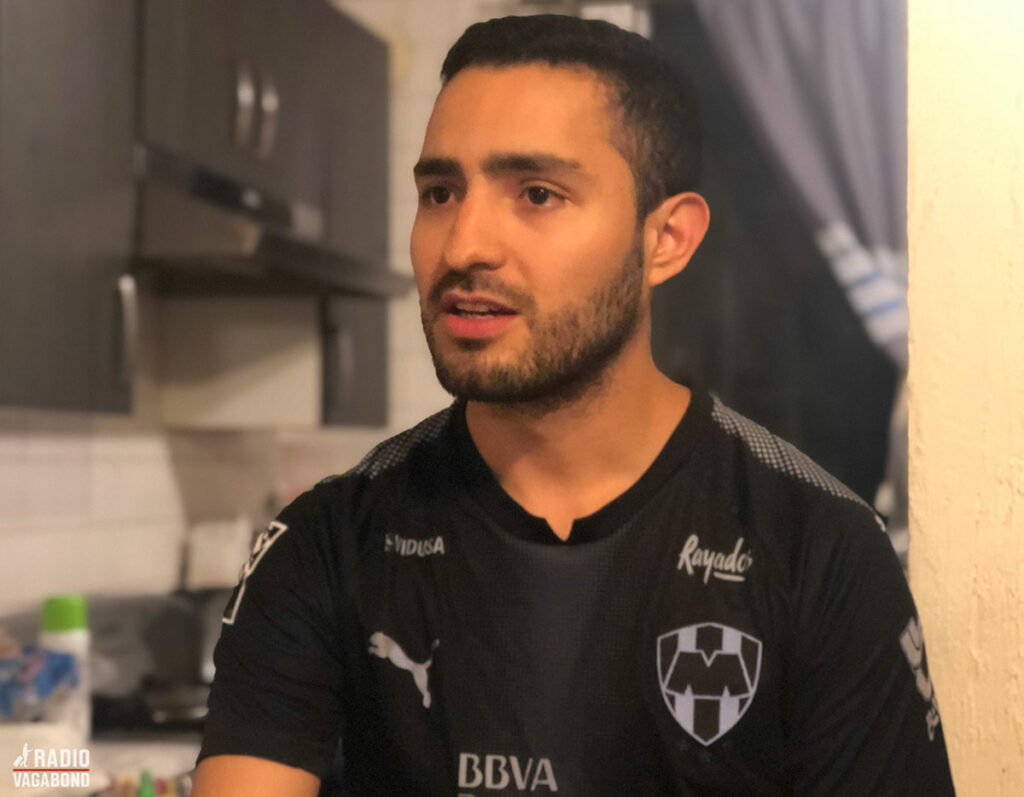 Rueben assures me this is all part of the fun. Click on the link to learn just how bad a word it is.
It was an amazing experience going to such a big football match, and I saw myself literally sitting at the edge of my seat most of the time.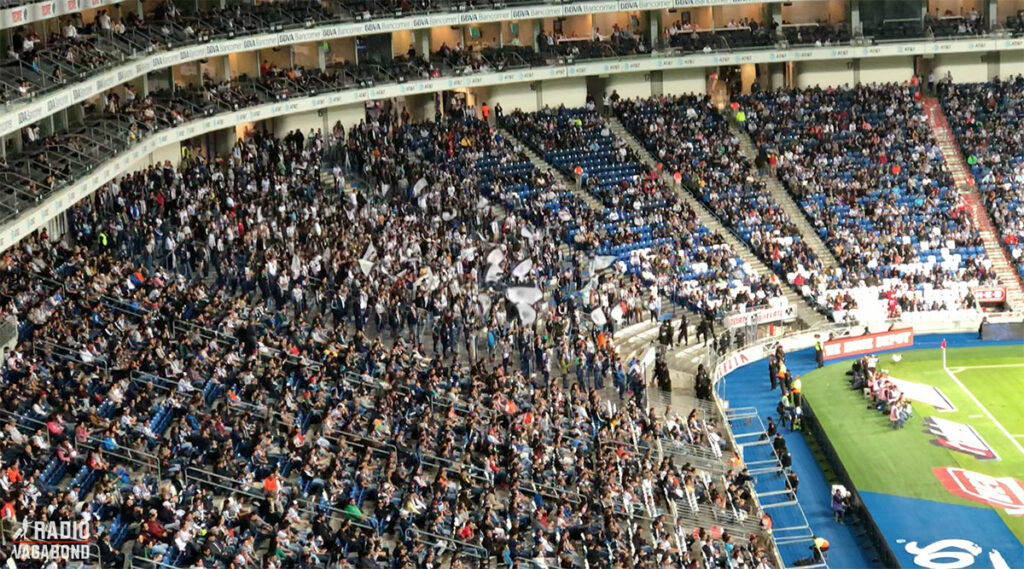 Especially going with a local who was so passionate about the game and his team, made it unforgettable. And "our" team, The Royals, won, so it was a great night out.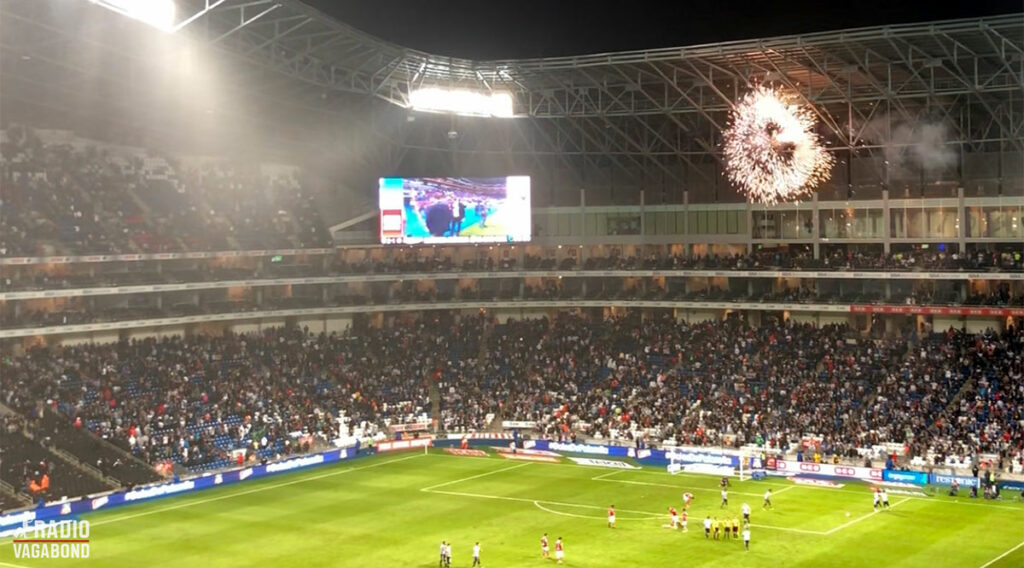 MONTERREY AS A BUSINESS HUB
While I was still on the hike with Luis, I asked him about how Monterrey was founded. It has always been a business hub, but then, in 1890, a brewery called Cuauhtemoc Brewery came into being. Along with its homegrown Beer Carta Blanca, the brewery is one of the reasons it became a business hub in the first place – making many beers for the United States of America. 
You may recall the advertising campaign for Dos Equis beer called The Most Interesting Man in the World, which first appeared in the United States in 2006 and became a popular internet meme, with the final campaign being flighted in 2018. The advert itself (you'll be able to see if you click the link above) features a bearded older gentleman, and the voiceovers to the ads were both humorous – and at times completely outrageous. Well, what you might not know is that the Cuauhtemoc Brewery is where Dos Equis is brewed and that the brewery itself is a subsidiary of the Dutch-based beer company, Heineken. 
Another massive company with a factory is The Lego Group, a Danish company, which happens to be one of my biggest commercial clients. Have I mentioned that before? In fact, we just published a podcast about travelling that came out as something to listen to when you build the LEGO set with the most pieces ever in their history. It's a beautiful LEGO Art World Map where we had four amazing world travellers as guests. You should listen to it when you're done listening to this episode. Find it on LEGO.com/art.
But I'm getting side-tracked, back to Monterrey and why I found myself in this exciting city in the first place. 
As I mentioned before, one of the reasons I was in Monterrey was because of another traveller – a young guy called Esteban Murillo, who I met at a hostel in Bosnia Herzegovina. He is now back in Monterrey after travelling Europe for a year.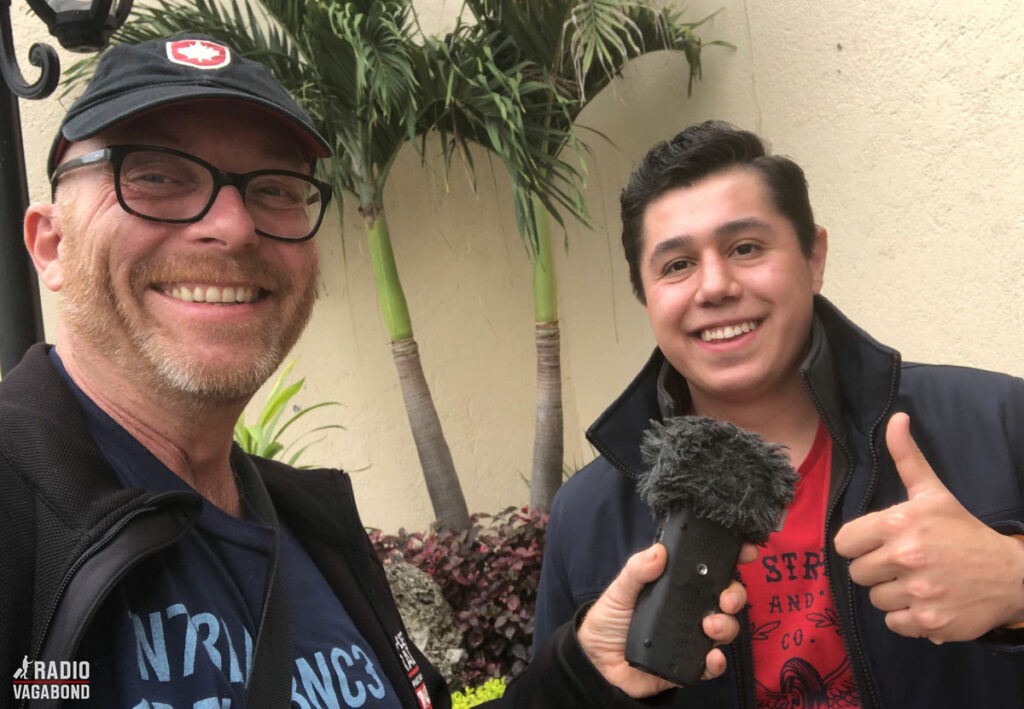 "During university, I saved money to start my own business but one day while having drinks with a friend we decided to travel to try and improve our English. Initially, we wanted to go to Ireland but it was difficult to find volunteer work so we eventually found a place in Scotland." 
From there, Esteban went on to London and then became a roofer in Wales, and then to Greece and onto Croatia for three months. 
"While in Croatia I worked in a party hostel as a receptionist and did some cleaning – it was great."
"After my trip, I came to realise that you don't have to have a lot of money to live a nice life on the road," he tells me. Esteban is back in Monterrey, but the travel bug still has him in its grips because the next trip on the horizon for him is a 6-month motorcycle ride from Monterrey to Alaska. While he's saving money for this trip, Esteban also reconfirmed my staunchest belief about travel. With a big smile on his face, he says:
"It's actually very simple and doesn't have to be expensive to travel. All you need a bit of luggage, sometimes only a backpack – and just go." 
Running into old friends in new places is one of my most favourite things about travelling. 
After ten days in Monterrey, I'm going to the more touristy beach town, Cancún, Mexico, and Luis confirmed it's a beautiful place. According to Esteban it's "a playground for Europeans and Gringos".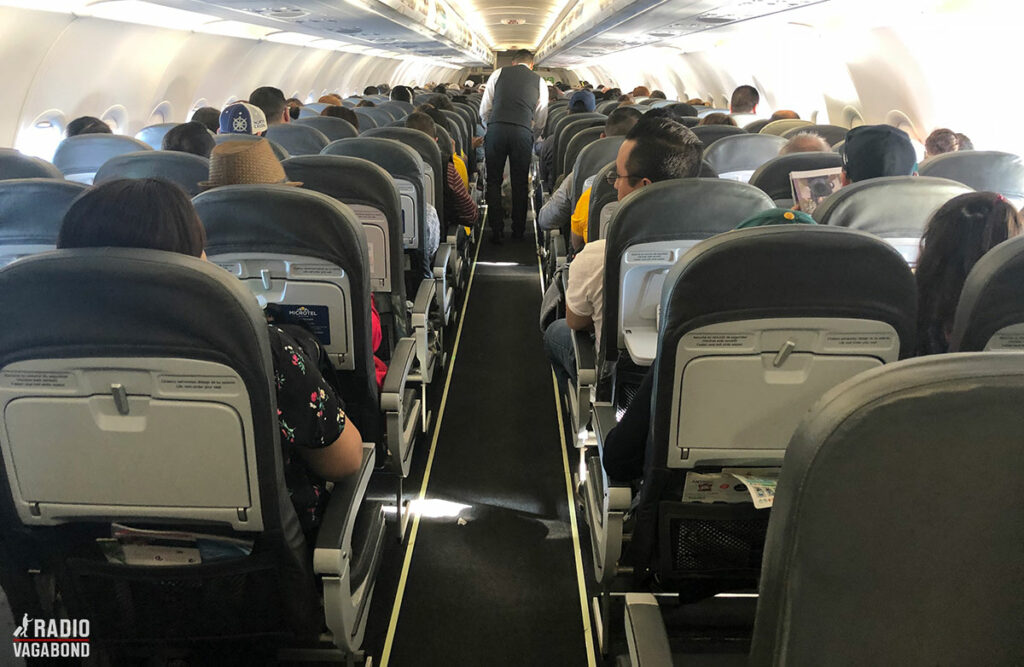 My visit to Monterrey was a great experience, and it was made even richer by my new local friends – and running into Esteban once more in his own city. 
I'm so looking forward to sharing my experiences in Cancun with you. My name is Palle Bo, and I gotta keep moving.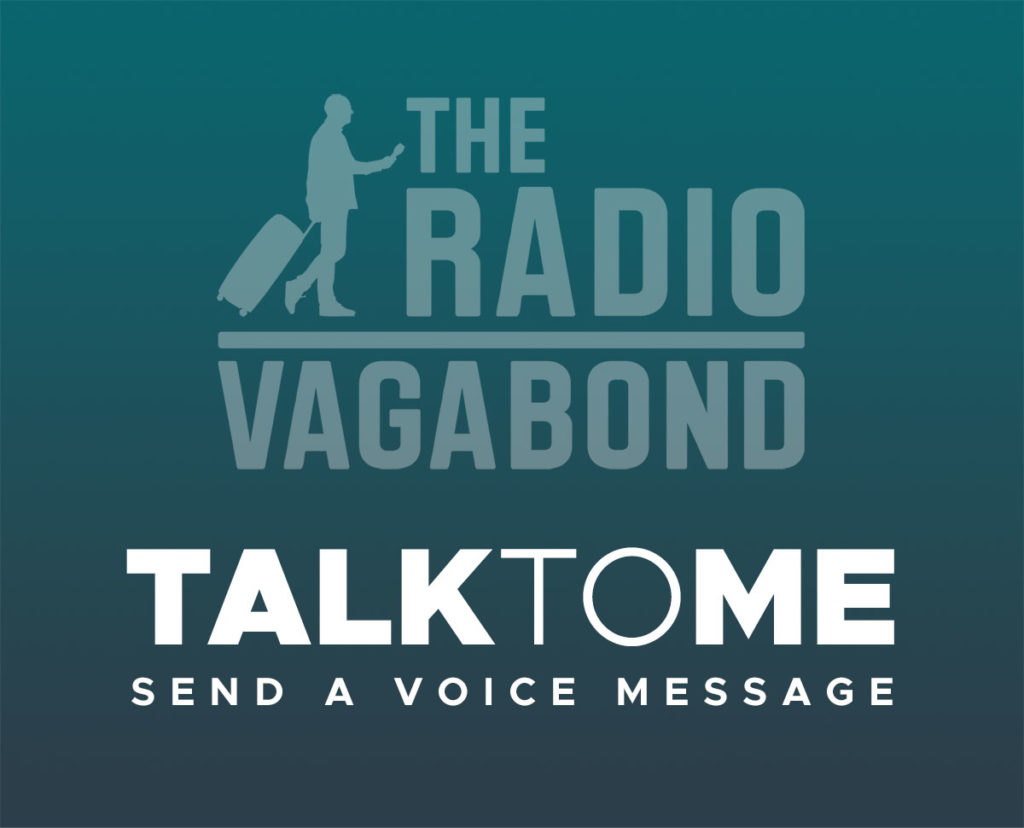 Either way, I would love to hear from you. It's so nice to know who's on the other end of this.
SPONSOR
A special thank you to my sponsor, Hotels25.com, who always provide me with the best, most affordable accommodation wherever I am in the world.
Hotels25 scans for prices on the biggest and best travel sites (like Booking.com, Hotels.com, Agoda and Expedia) in seconds. It finds deals from across the web and put them in one place. Then you just compare your options for the same hotel, apartment, hostel or home and choose where you book.
When you book with Hotels25, you get access to 5,000,000 hotel deals. And it's "best price guaranteed."