Cześć again from Kraków, Poland!
Welcome to the second instalment of my visit to one of my new favourite Eastern European cities. If you missed Part I of my time in Kraków then go back and listen to get up-to-date with what I am doing and why I am here.
I pick up where I left off, speaking with my new friend and Walkative! tour guide, Thomasz – a giant among tour guides here in Kraków. Literally… he's more than 2 meters tall.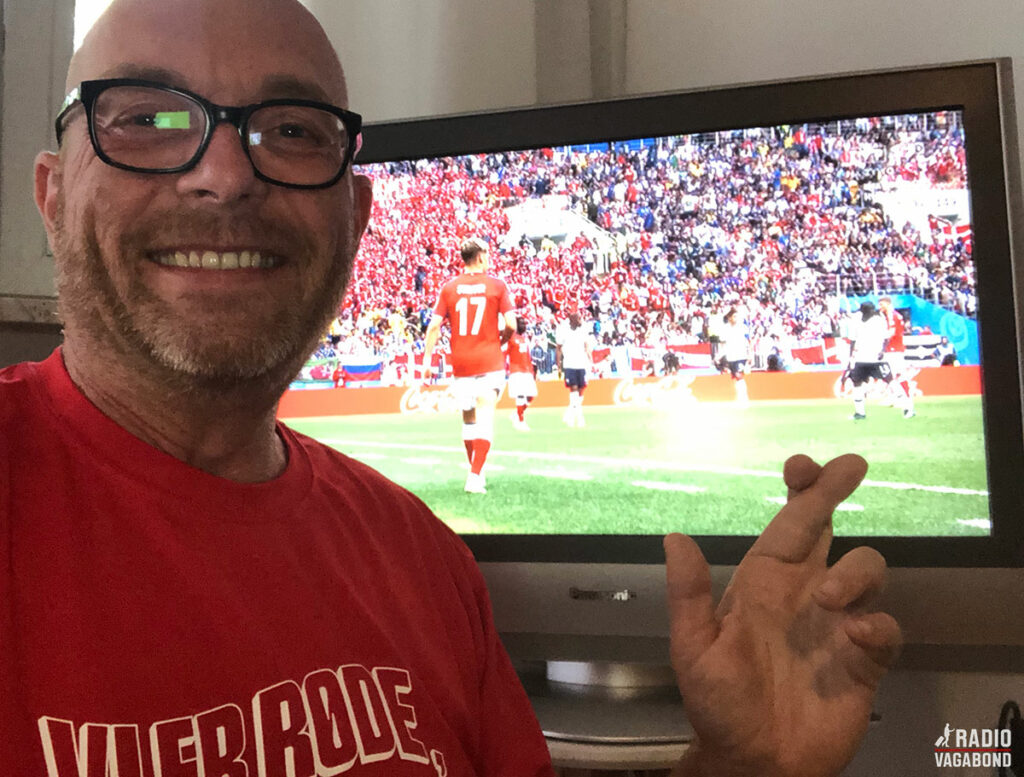 DENMARK AT FIFA WORLD CUP
Before I let him go, we had to talk a bit about the FIFA World Cup that was taking place in Russia at the time of my visit. Poland had already been eliminated and now it was time for my own team to play an all or nothing match. Thomasz sympathised with me about how tough Croatia will be for Denmark to take the win. The nerves were kicking in!
I found a great sports bar close to Kraków Square that was showing the match between Denmark and Croatia. The first minute of the match saw Denmark score a goal to take an early lead. But my elation was quickly abated 3 minutes later when Croatia equalised. The tight game remained drawn at 1-1 until the end of regular time, so the two teams had to go into extra time…
My heart was racing as Croatia were rewarded with a penalty kick…but thankfully the Danish goalkeeper Schmeichel saved it. And when extra time was up, the game had to be decided by a tense penalty shootout.
Alas, it wasn't meant to be for Denmark. We lost the penalty shootout which meant we were eliminated from the competition, but it was so close that it could have gone either way.
The bar was full of English supporters, who were all helping me cheer for Denmark in between their now infamous chants of "It's coming home". So, I told them I would be back every time England would play to repay their support…which I did.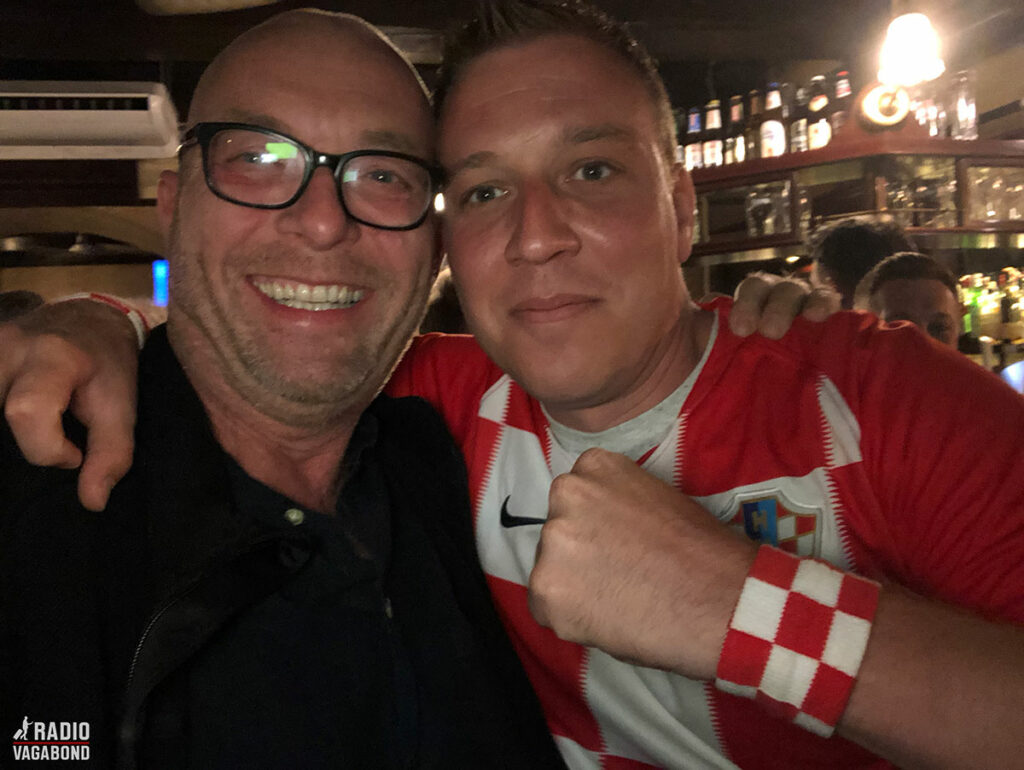 KRAKOW'S JEWISH QUARTER
To heal my footballing sorrows, I took another Walkative! Free Walking Tour to hang out with 'Big Tom' again, this time to visit the Jewish Quarter.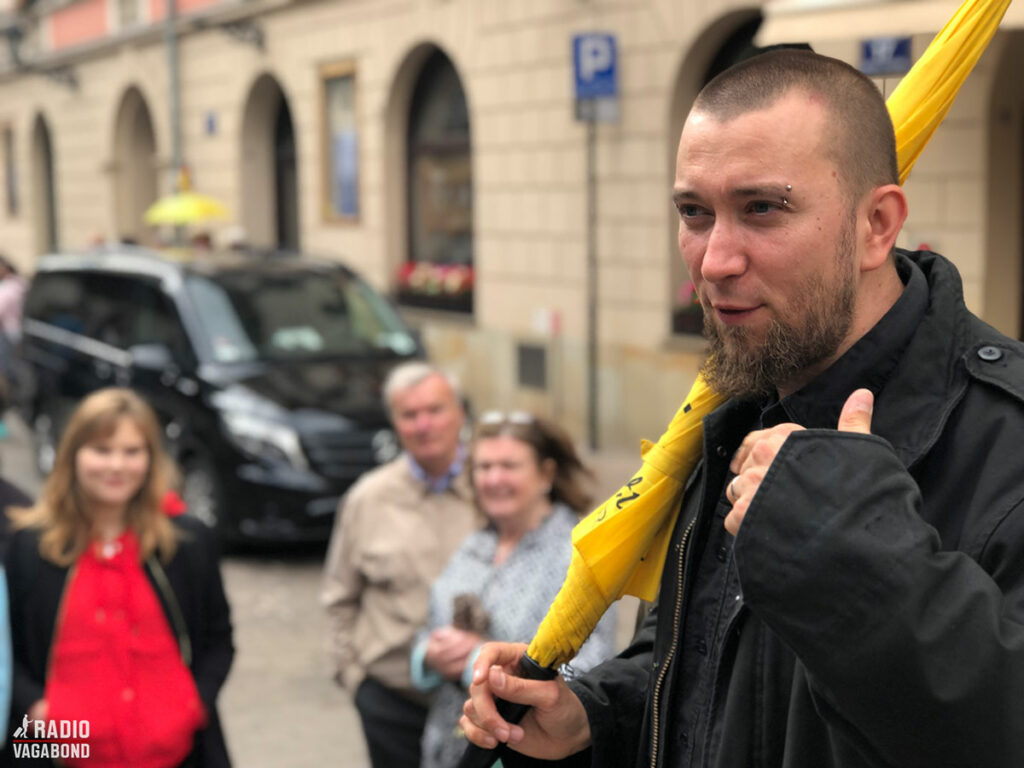 At the beginning of the tour, Thomasz tells us something I've heard in many places in the eastern portion of Europe: Polish people like to be referred to as 'Central European' and not 'Eastern European'. I've heard this in many countries, from the first stop on my journey in Estonia and all the way down to through the other Balkan countries. Maybe because it has a Soviet Block ring to it?
Thomasz asked the group to come closer as he says in a quieter voice (so no Polish person would hear him) that he feels it's a bit of bull crap. In his opinion, Poland is Eastern Europe. I felt that this is something he didn't want to have on tape, so obviously, I had to speak to him about this as we were walking to the next spot.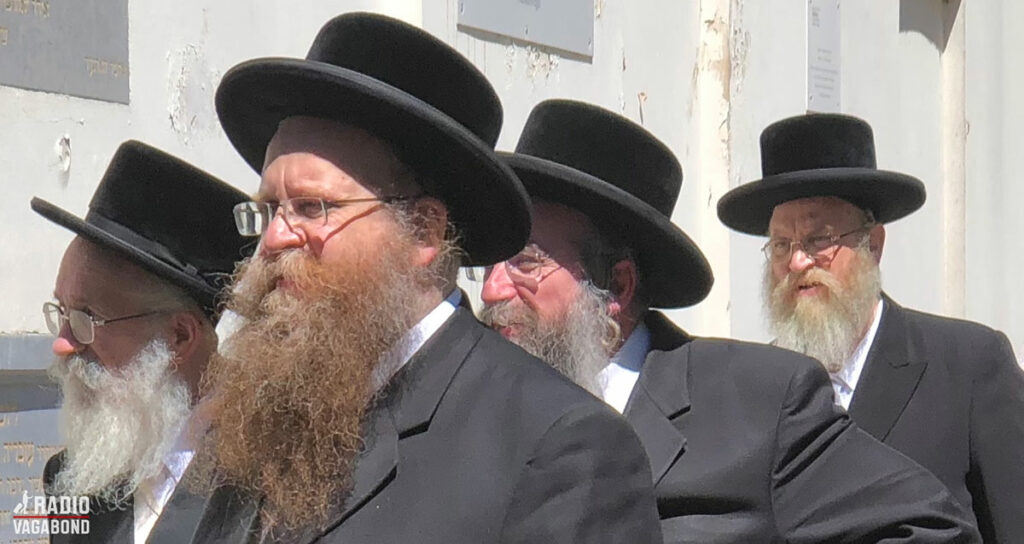 "As a historian and guide, I consider Poland to be part of Eastern Europe. But some 'proud' Poles like to say otherwise. I understand where this idea comes from, and it shows just how upset we are as a nation about how we feel nobody cares or knows about us. It is a common Polish pastime to be sad" he jokes. "We were treated as a satellite country of the Soviet Union for decades and I guess this is a way for Polish people to regain their independent identity. But, as an educated man, I believe that the border between Germany and Poland is the border between Central and Eastern Europe".
AUSCHWITZ-BIRKENAU
The next day, I decided to take a tour of the infamous Auschwitz-Birkenau concentration camps – a must-do item if you ever find yourself in Poland. I knew it was not going to be an easy or delightful tour, but sometimes the most important things in life are difficult.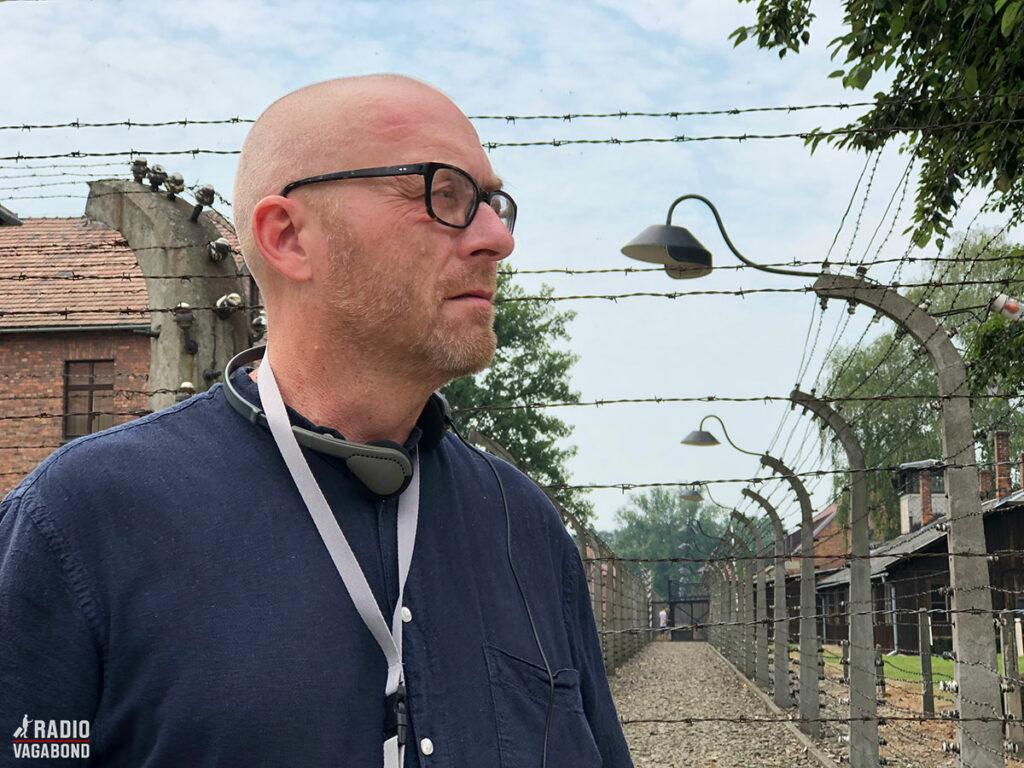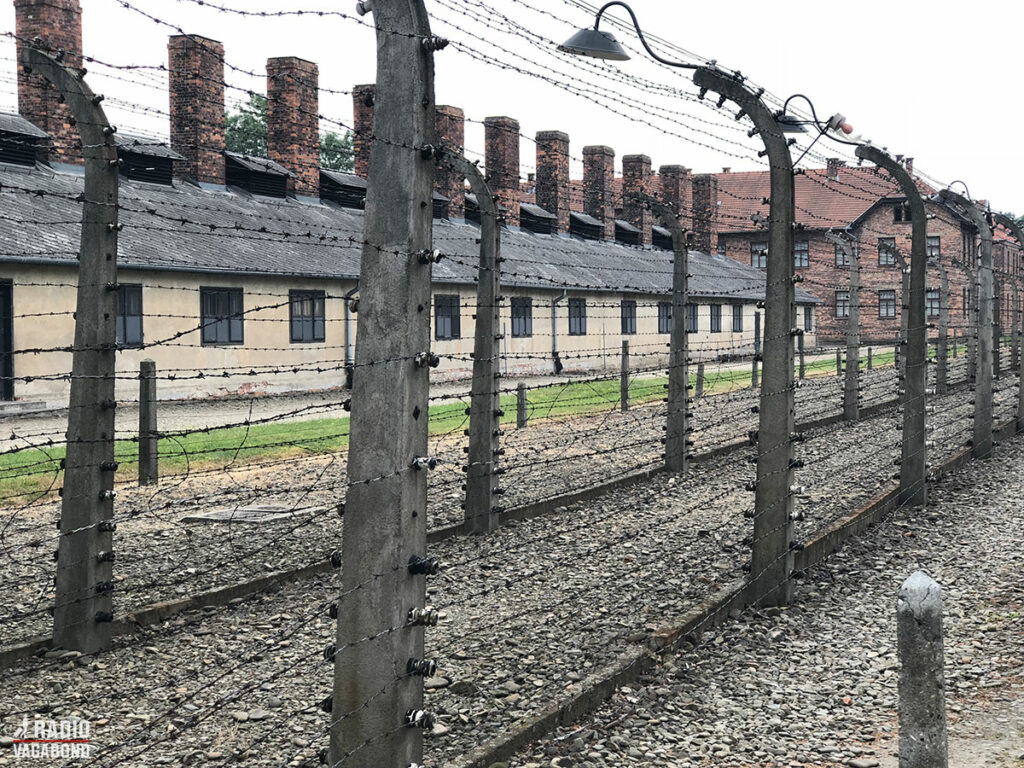 All over the world, Auschwitz has become a symbol of terror, genocide, and the Holocaust. It was established by Germans in 1940, a bit more than an hour's drive from Kraków. The direct reason for the establishment of the camp was to accommodate the high number of mass arrests of Poles that were increasing beyond the capacity of the existing local prisons.
It functioned in this role throughout its existence, even when it also became the largest of the extermination centres used to persecute Jewish people in the Nazi's 'final solution' campaign of terror, beginning in 1942.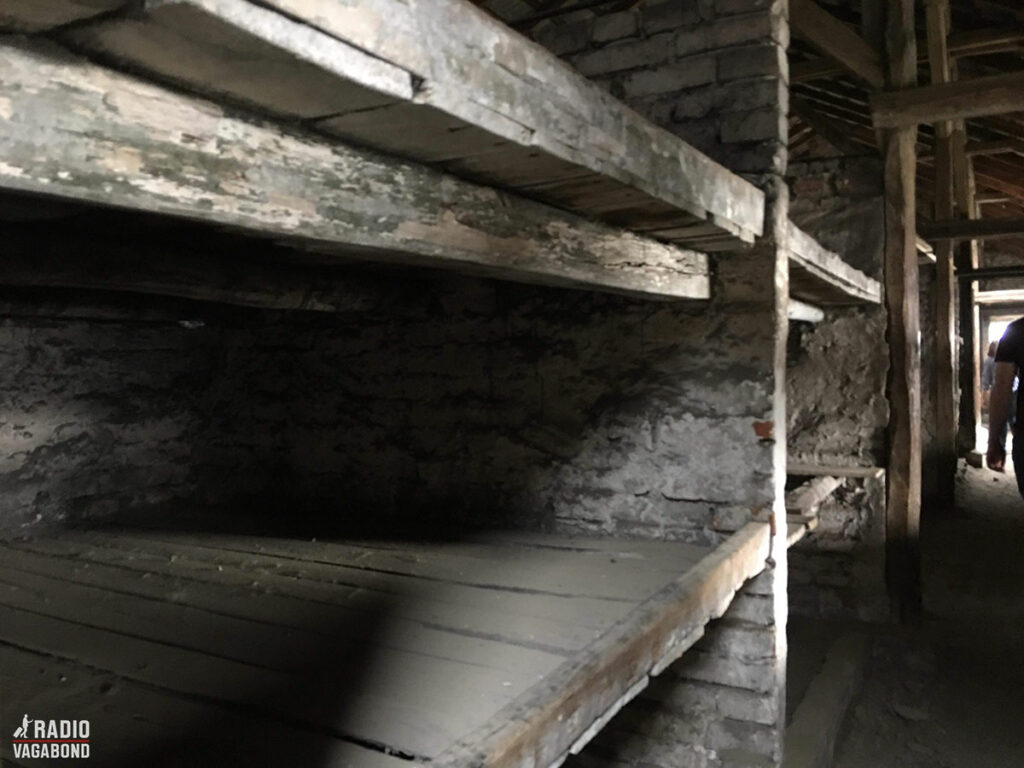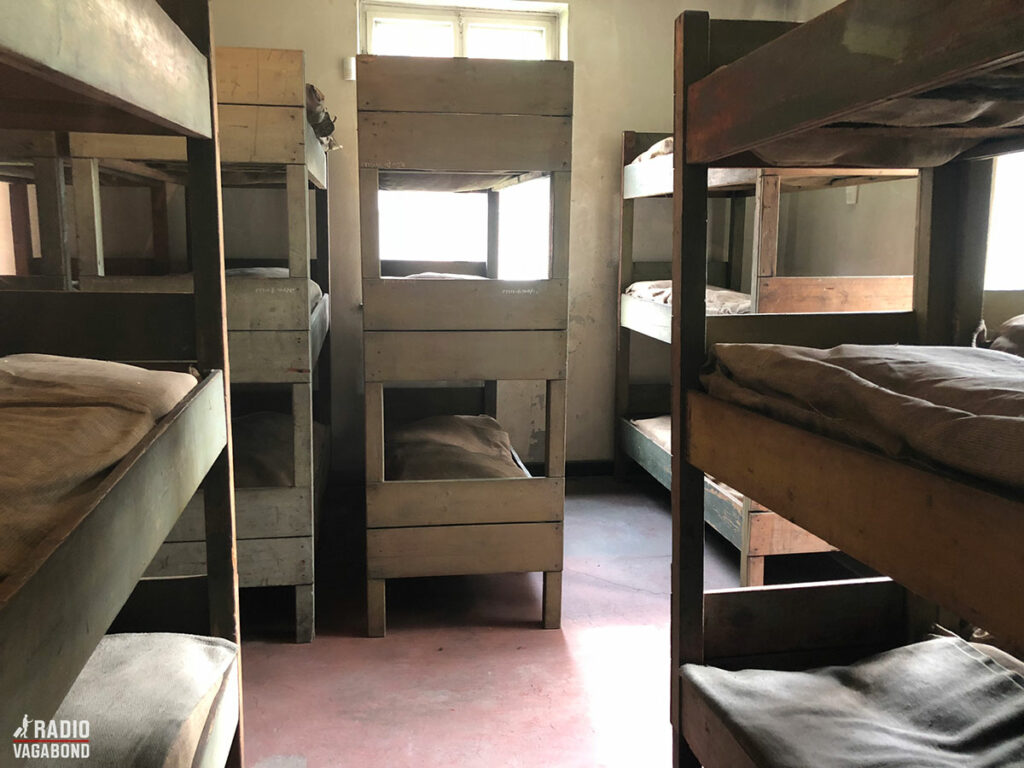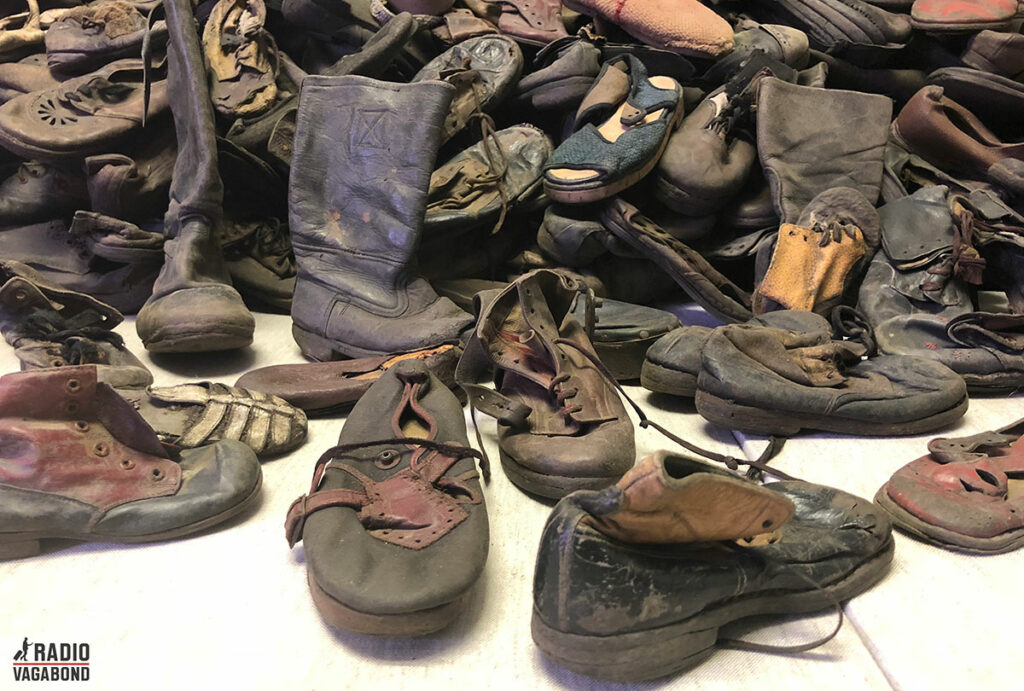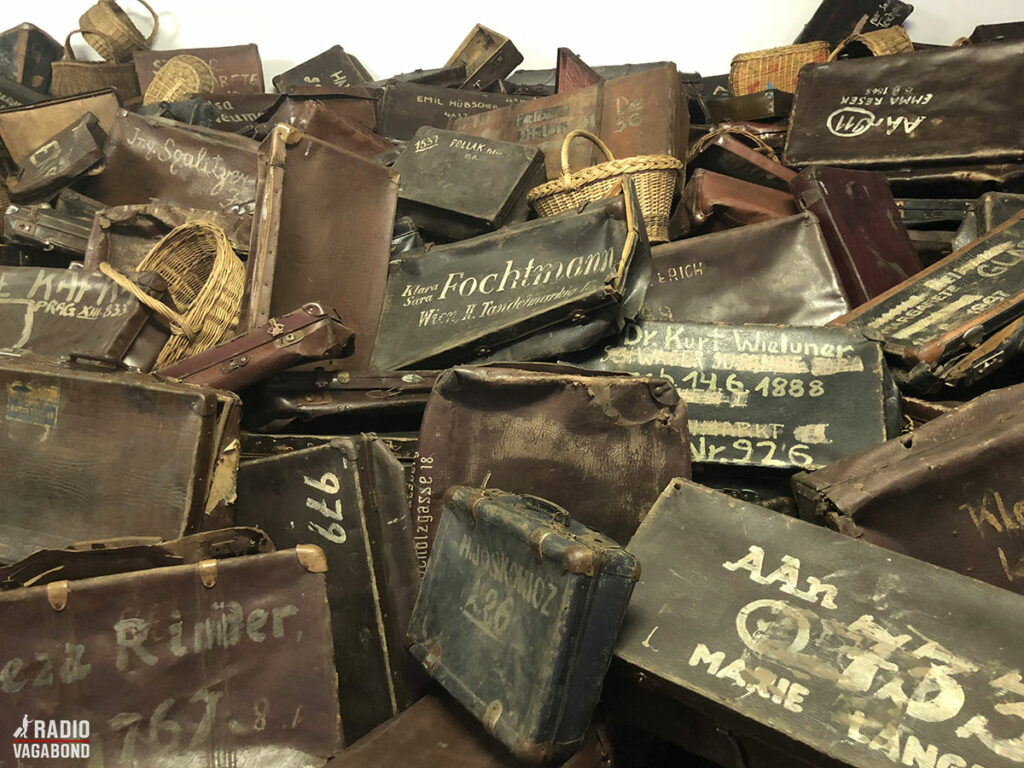 DIVISION OF THE CAMP
The first and oldest structure was the so-called "main camp," later also known as "Auschwitz I" which was established on the grounds and in the buildings of pre-war Polish barracks. The number of prisoners here was around 15,000 at one time, sometimes rising above 20,000.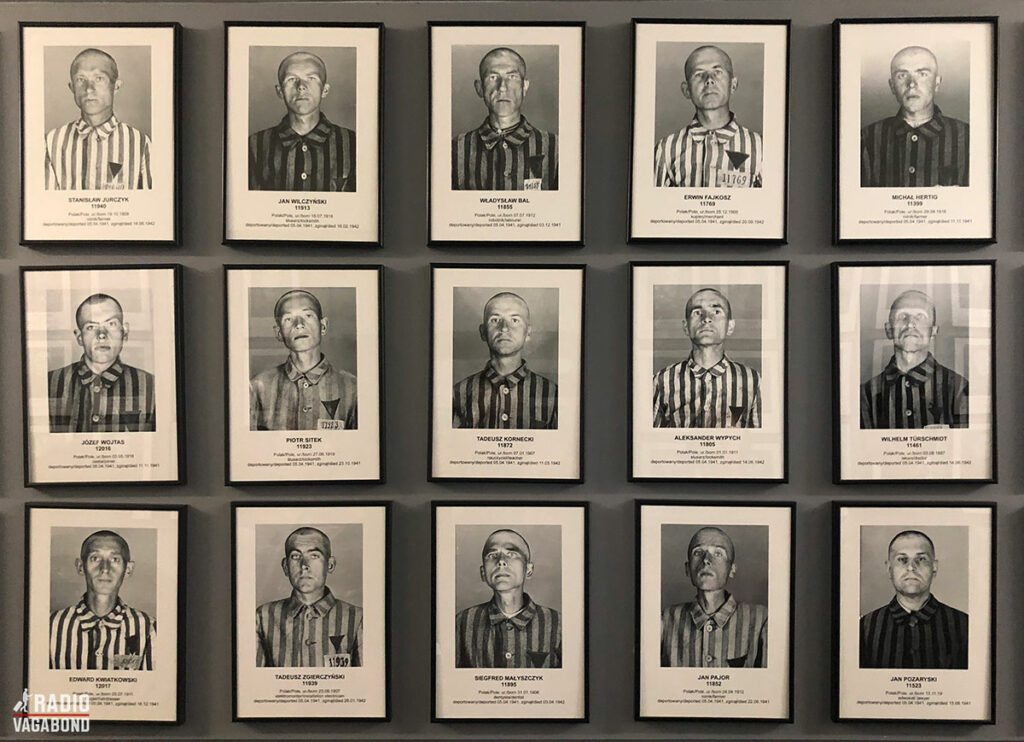 The second part was the Birkenau camp which held over 90,000 prisoners in 1944, also known as "Auschwitz II" situated about 3 kilometres away. This was the largest part of the Auschwitz complex, and this is where the greater part of the gas chambers and crematoriums for the mass extermination was built. The first prisoners here were Poles, but from 1942 the vast majority of those sent to Auschwitz were Jewish.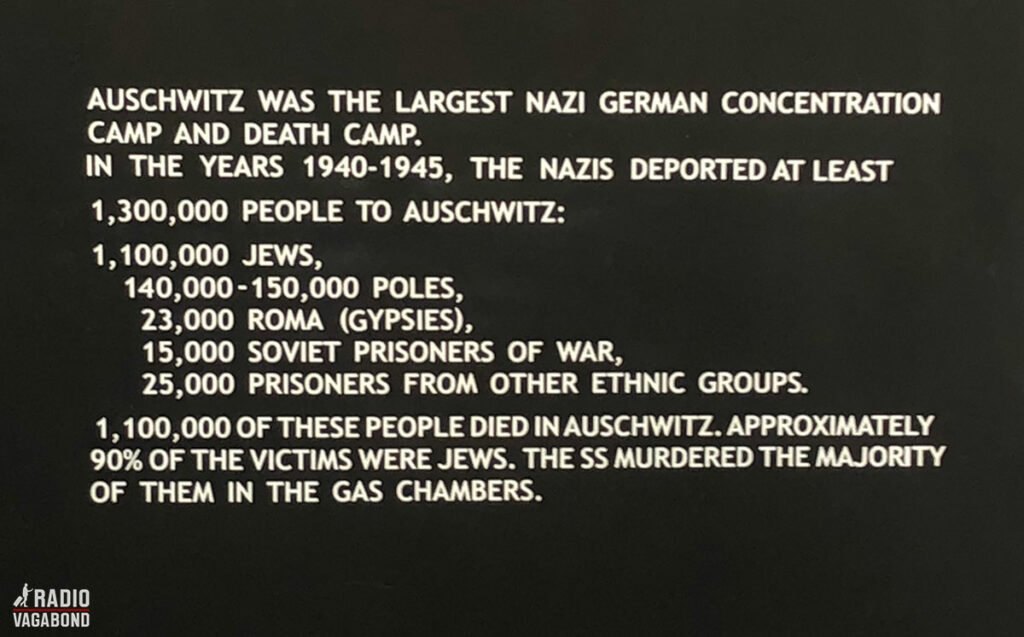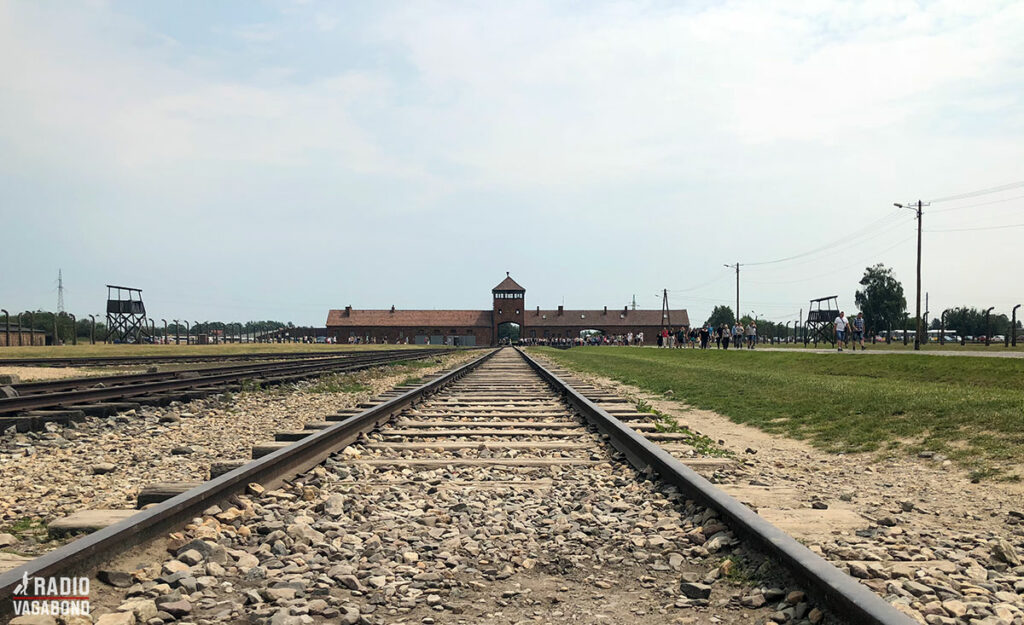 Throughout the existence of the camp, the authorities there treated the Jewish people with the most ruthless, and often quite refined, cruelty. The German SS soldiers regarded a Jewish life as the least valuable of all. To the greatest possible extent, the Jewish people fell victim to starvation, cold, hard labour, constant harassment and abuse, and various kinds of extermination operations.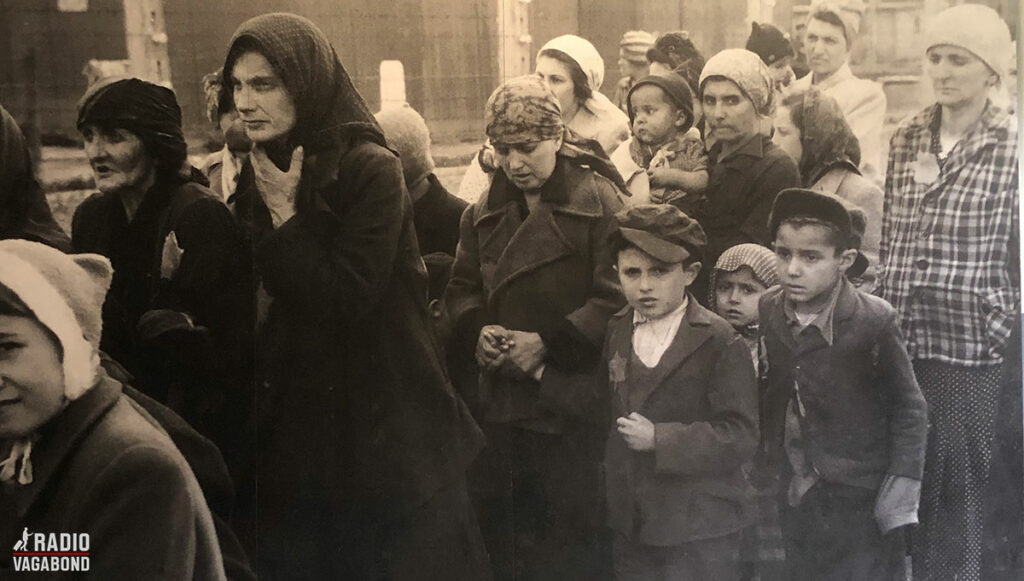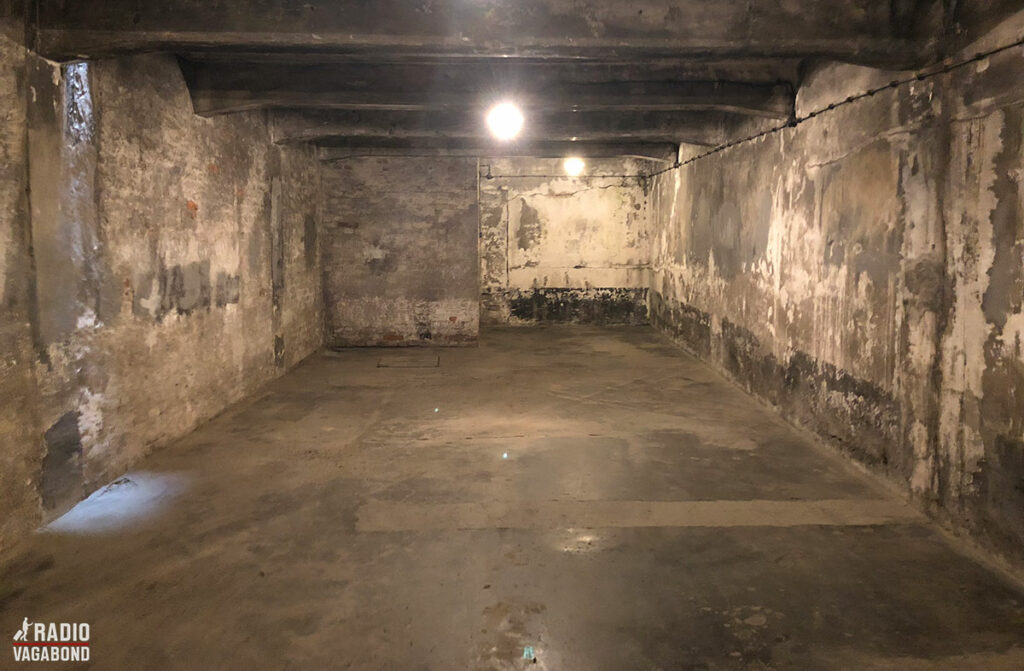 AUSCHWITZ AS THE CENTER FOR THE EXTERMINATION OF THE JEWS
Auschwitz served as the largest Nazi center for the destruction of the Jewish population of the European countries occupied by and allied to the Third Reich. The majority of the Jewish people who arrived in Auschwitz – at least 1.1 million people, including more than 200 thousand children and young people – were killed in the gas chambers immediately or soon after arrival.
"The reason some of the gas chambers are no longer here is that as the Allied forces were approaching to win the war, the Nazis tried to destroy the evidence of their mass murder," our tour guide tells us. "As the victims were never buried, this place is a site of symbolic commemoration, like a cemetery. There were no graves, only ashes."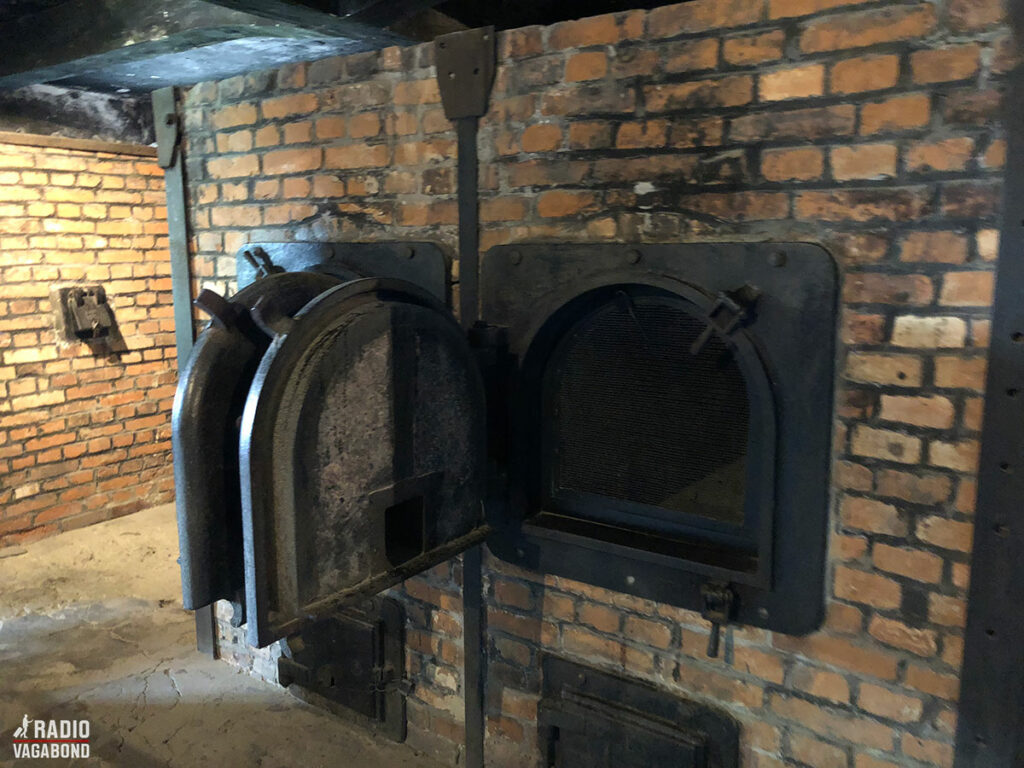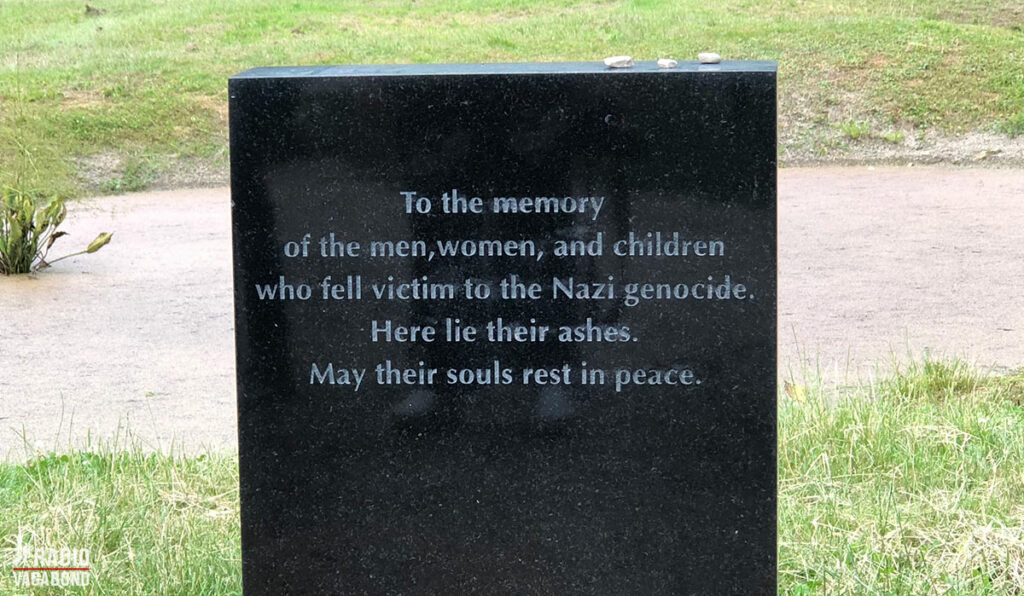 VISIT AUSCHWITZ-BIRKENAU
Admission to the grounds of the Auschwitz-Birkenau Memorial is free of charge. However, you need to reserve your entry at visit.auschwitz.org.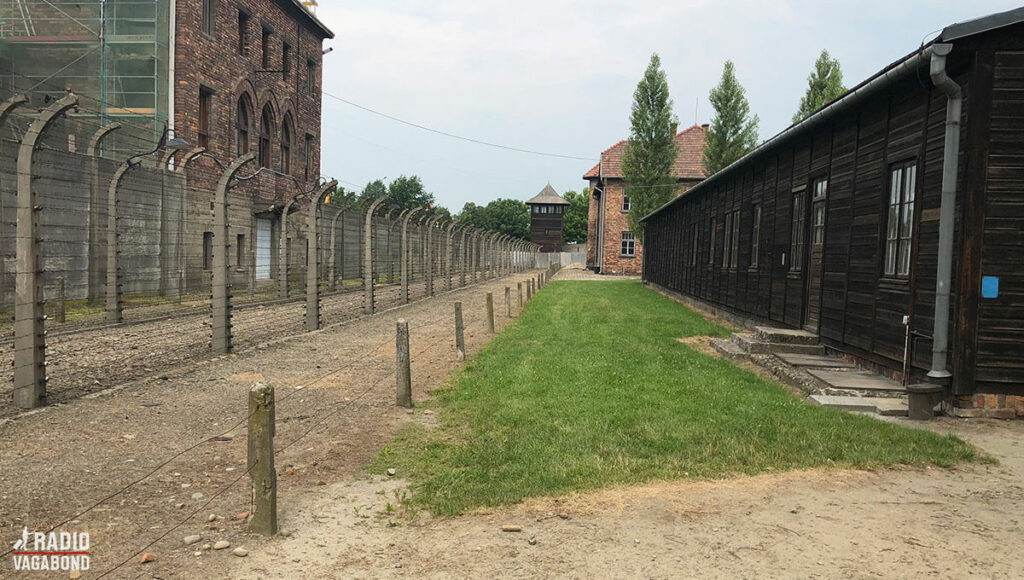 For a better understanding of the history of Auschwitz, I suggest a visit with a guide. And if you're in a group of more than ten people (like we were), it's recommended that you rent headphones that are wirelessly connected to the microphone of the guide.
As I expected, this was a depressing visit. But I believe that humanity needs to actively keep our history alive in order for us to never forget, and to never allow ourselves to be faced with such plight ever again. That's why I went. And that's why I recommend everyone to go.
EXTENDING MY VISIT IN KRAKÓW
My original plan was to spend 3 weeks in Poland in total, split evenly between Kraków and Warsaw. But after my first week in Kraków, I liked it so much that I decided to extend it to 2 weeks in Kraków and 1 week in the capital.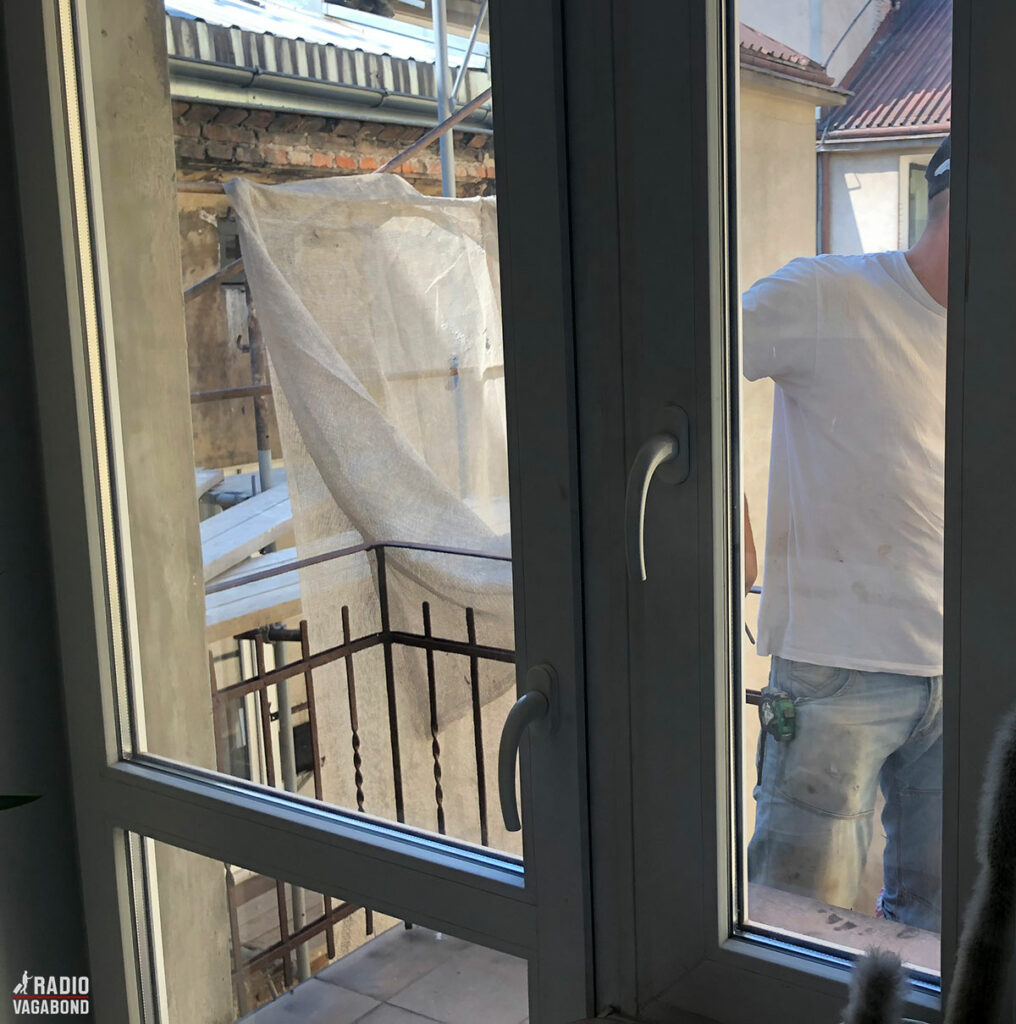 I wanted to stay in the Jewish district which is a bit closer to the Old Town, so I found another Airbnb. It looked good but then something happened…
They were doing renovations in the building and the sound of banging hammers and not being able to open my windows were causing me frustrations. My host never told me about the renovations, which was annoying, but I am an adaptable digital nomad and decided to just get on with it.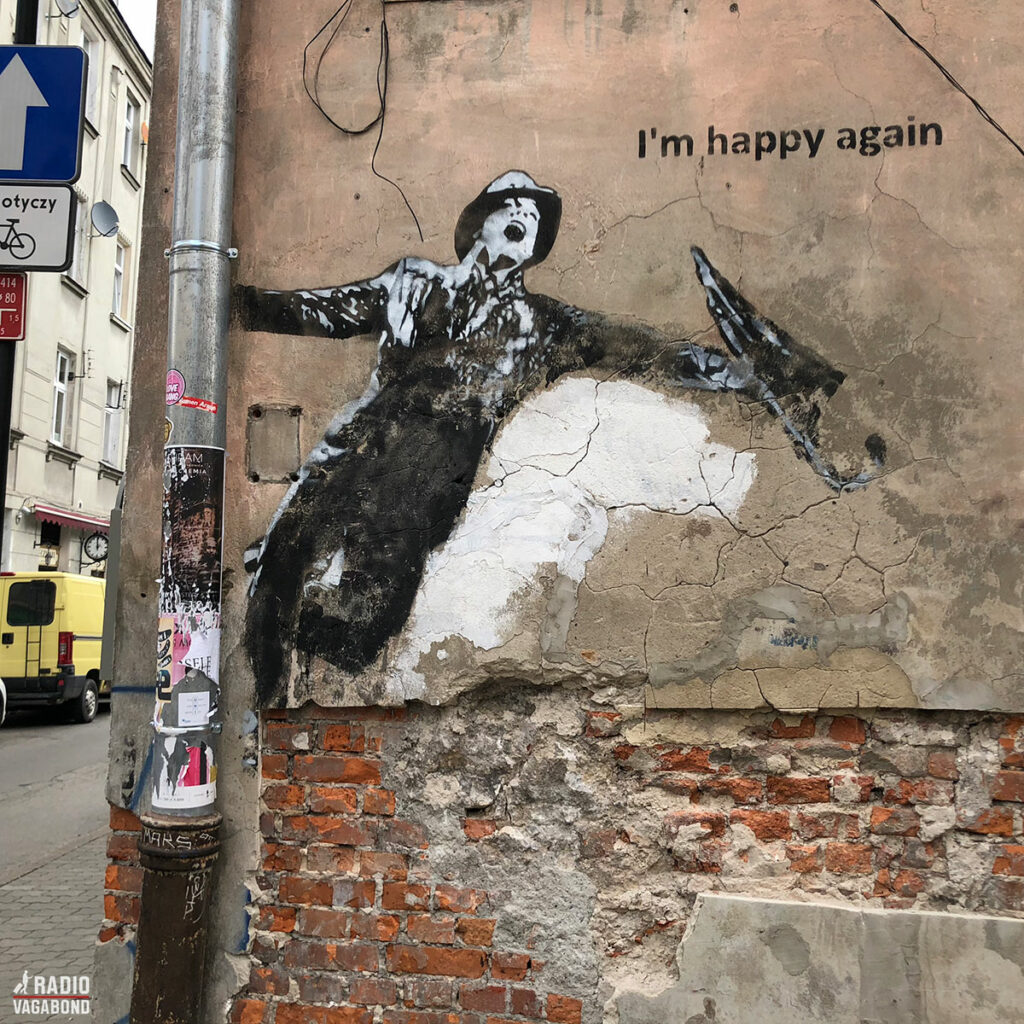 FOOTBALL HOOLIGANS
And then it was time for me to honour my promise to help support the English football fans at the sports bar. One thing I didn't take into account was that they were playing against my brother country, Sweden. There were hundreds of singing English supporters and only a few Swedes, so it was hard not to be carried away.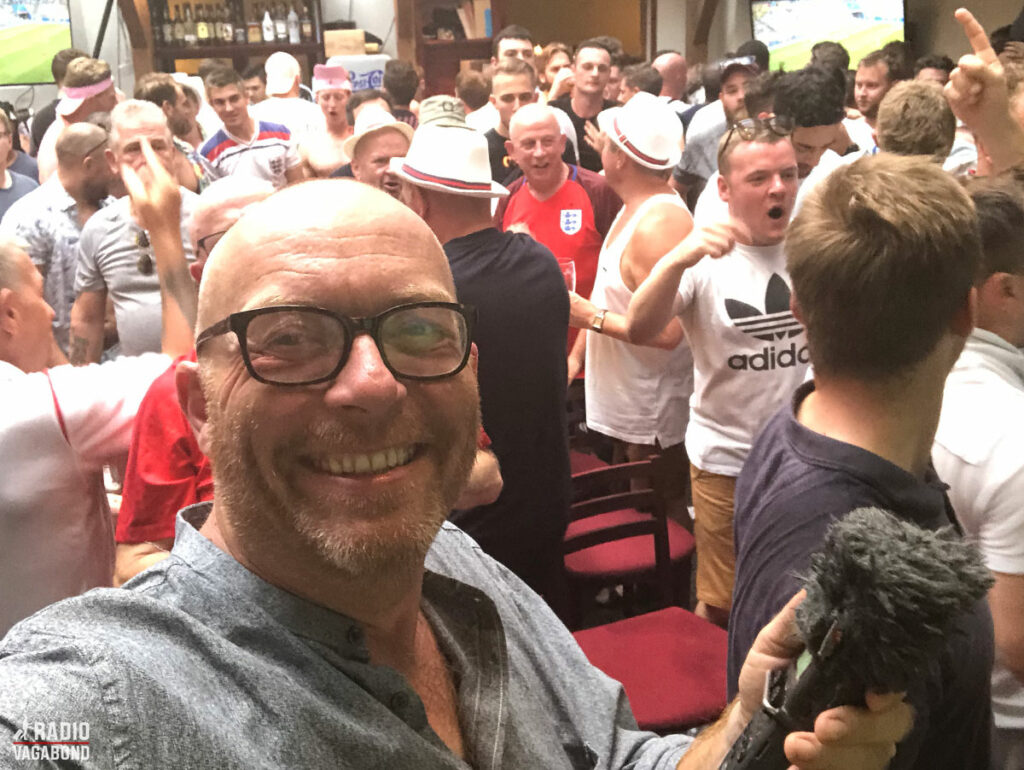 English football has always been on the world stage particularly on the club level, with teams like Manchester United, Liverpool, and so many household names. But on a national team level, they haven't been outstanding in FIFA World Cups and various European Cups. But this year it was different, they were doing great.
Unfortunately, it didn't last. A few days later, I was back at the sports bar with my English football fans and friends when England was eliminated. A few of the fans became a bit aggressive in their disappointment, so I decided to leave before they turned into hooligans. But there were only a few, most of them were just great fans.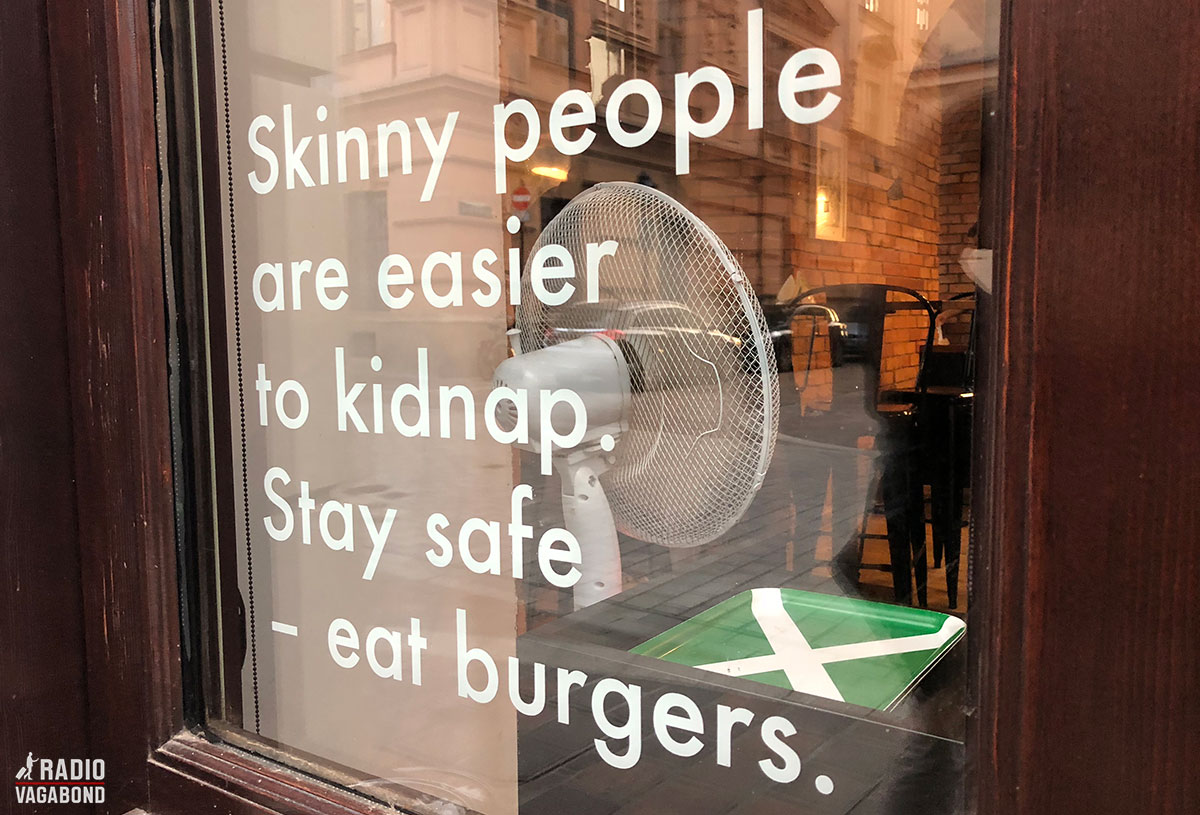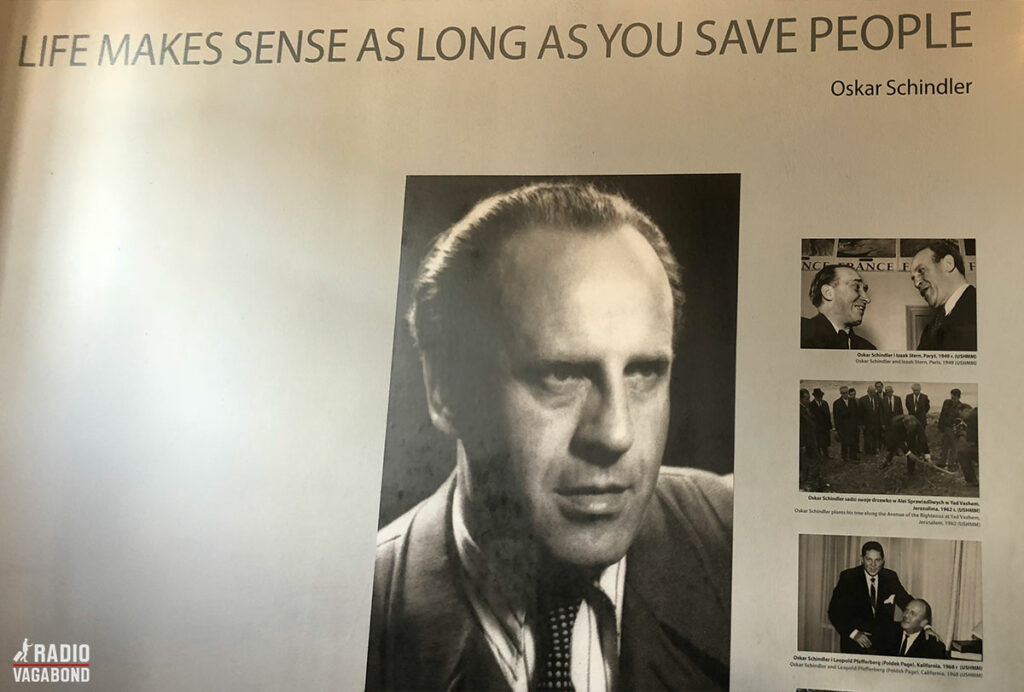 And that's it from Kraków. The next day I headed to the Polish capital, Warsaw, where I will pick up in my next episode, so be on the lookout for that!
My name is Palle Bo, and I gotta keep moving. See ya!