WITAM Z WARSZAWY
I think I said the latest episode that it was 2 weeks in Kraków and one week in Warsaw. It was not totally accurate: 22 days in Kraków and 4 days in Warsaw. But that's how much I enjoyed my time there. Still, I also wanted to get a taste of the capital of Poland, and this is where we're going in this episode.
I'm going to meet an Englishman that have lived here for many years. I'm interested in hearing how and why he chose to live here and hear about the city and the country with western European eyes. I'm also going to the hospital because I discovered that my blood pressure was through the roof.
But we start in Kraków where I'm heading to the airport – named after Pope John Paul II, chatting to the Uber driver.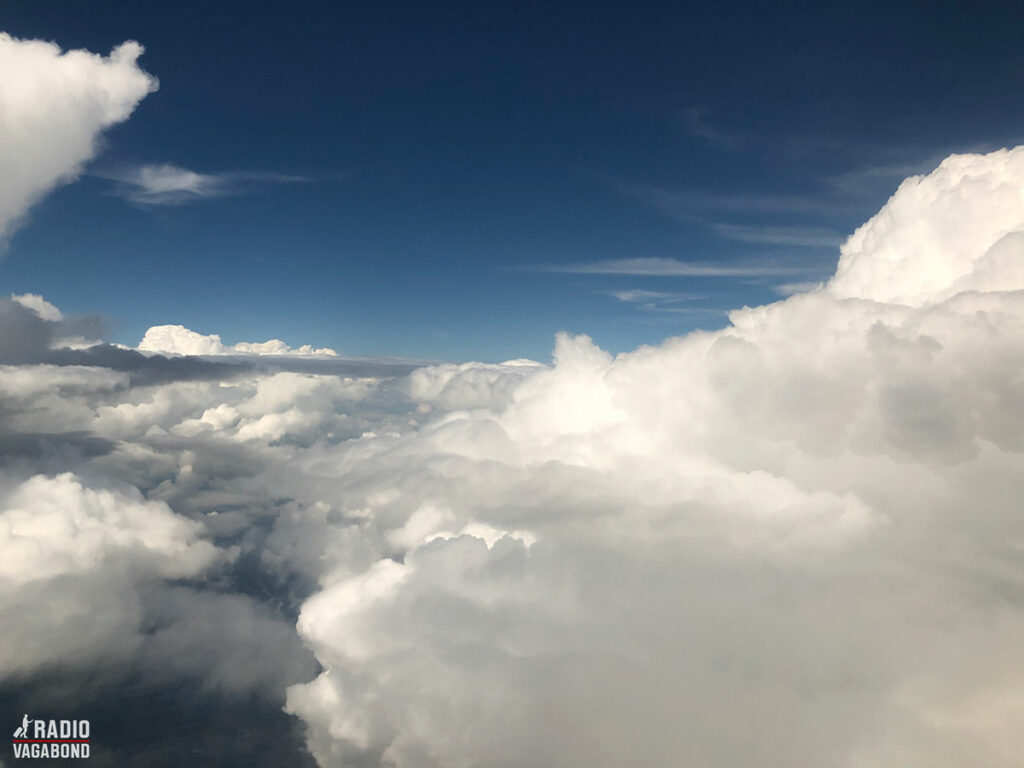 FLYING TO WARSAW
And then it was off to Warsaw. It's actually not that far – only around 300 kilometres, and I would be able to do that in a bus overland. But LOT Polish Airlines had a cheap domestic flight at only 100 €, so I decided to do that and save a bit of time. I landed at 1pm and headed straight into the centre of the city – and didn't know where I was going. But I managed to get my host on the phone, and he came rushing from work to let me into the apartment.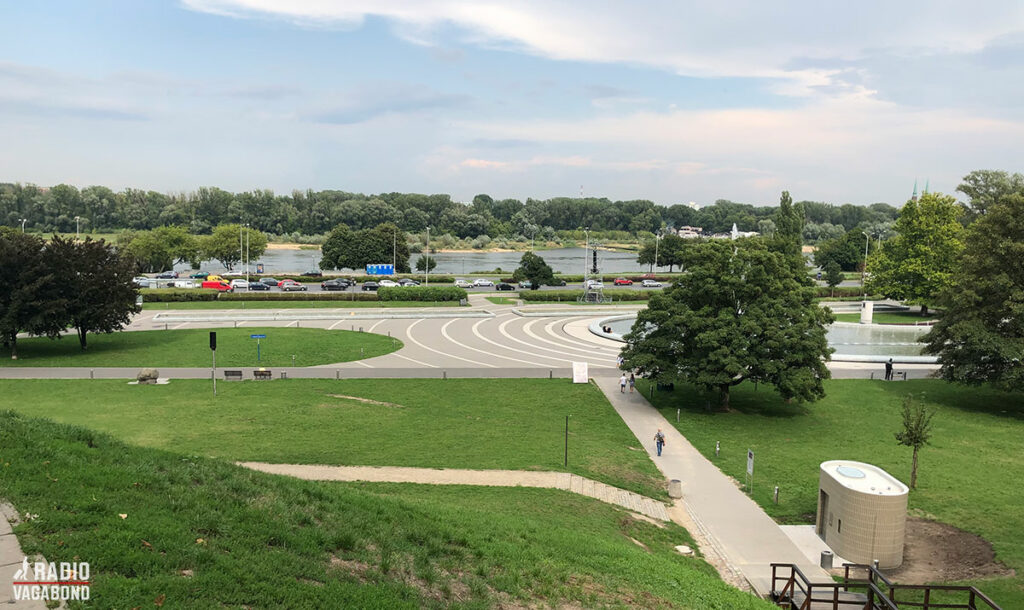 6 INTERESTING FACTS ABOUT WARSAW
The Palace of Culture and Science in Warsaw was a gift of the Soviet dictator Stalin to the Polish nation. At 237 meters tall, it's the tallest building in Poland, and at 165 meters, the clock tower is considered to be the tallest in Europe.
When it comes to air pollution, Poland is the China of Europe. According to the World Health a staggering 33 out of the 50 most polluted cities in Europe are in Poland. The capital is one of those.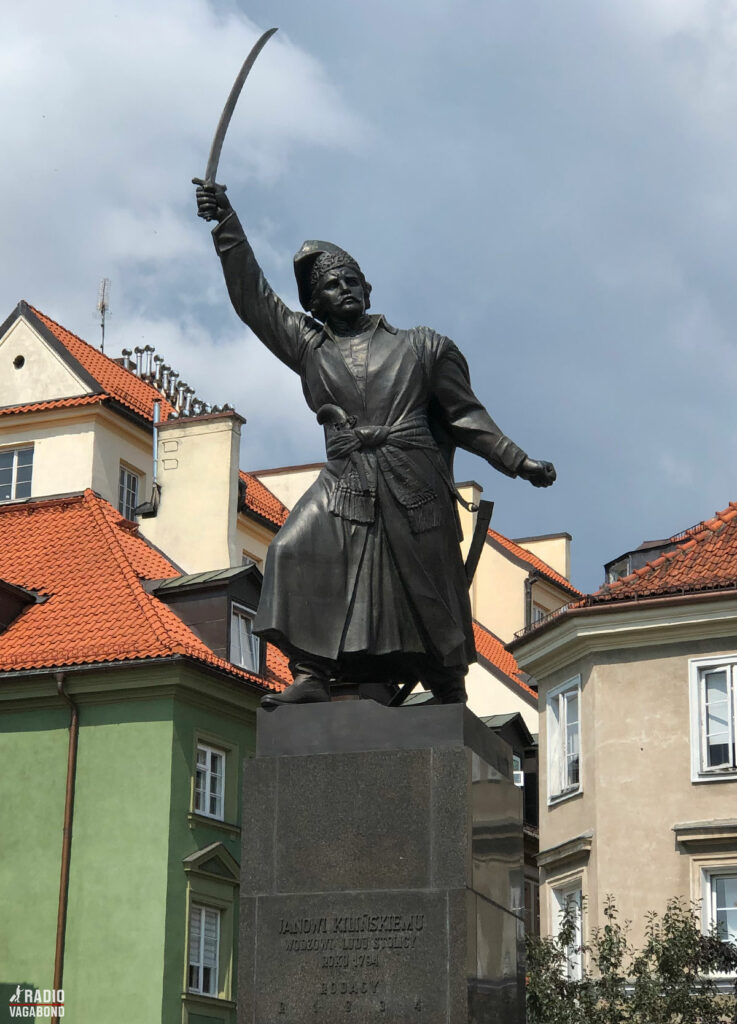 But Warsaw is also a green city. Its Lazienki Park is one of the largest parks in Europe, and pre-pandemic hosted free Sunday concerts from May to October. Probably again in 2021.
Traffic jam is a thing in Warsaw. It's the most congested city in Europe: Poles spend an average of 106 hours per year stuck in traffic.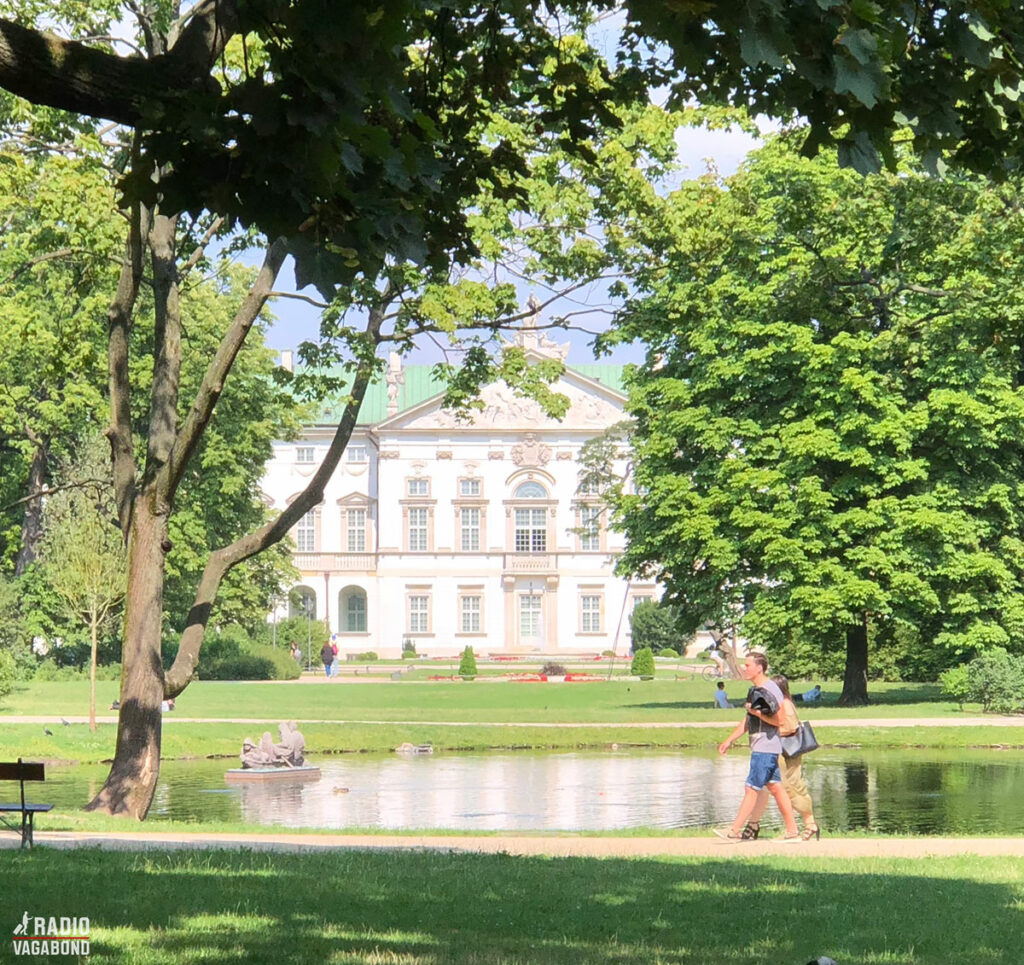 With around 1.8 million people Warsaw is the 7th Largest capital cities of the European Union.
The oldest evidence of cheese production was found in the vicinity of Warsaw, apparently being produced here around 7,500-8,000 years ago.
BLOOD PRESSURE WAS SKY HIGH
For a few weeks, I've had a funny feeling that my blood pressure was high. I'm not sure how, but I felt a ringing in my ears and just that something was not right. I went to a pharmacy to get it tested and sure enough it was much higher than it should be. So, I decided to get a check-up at a hospital, and my private insurance company gave me an address.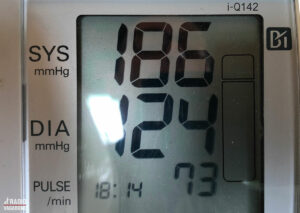 When you're Danish you are covered health wise in most of the world. But I'm not a resident there anymore, so I've taken out a private insurance that takes care of me anywhere. Also, here in Poland.
First, they did a quick test and then I was presented with the prospect of spending a long time in a dreary Polish waiting room. But then the nurse found another option – just around the corner was another clinic. In fact, this is just the Emergency Room.
Half an hour later, I was consulting a doctor, who said that it wasn't that bad – in my age. So, she asked me to test myself three times a day for the next three weeks and go see another doctor then, and maybe get some medication.
Stay subscribed to hear what happens in a later episode.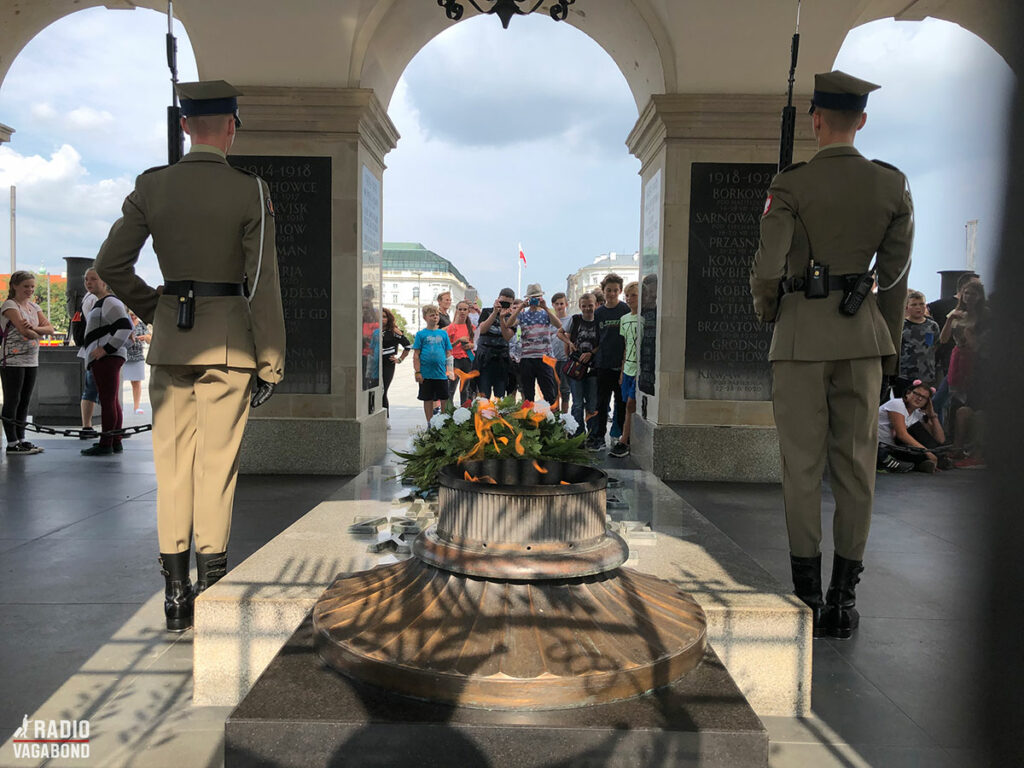 MEETING AN ENGLISHMAN
If you keep an open mind when you travel you meet people. In this case we met at the sports bar back in Kraków where I was helping the English singing "It's coming home". Well, as you heard in the latest episode, the FIFA World Cup Trophy didn't come home to England for the first time since 1966. In fact, England also lost the bronze match – and then against the small country, Belgium and finished fourth. But still, they did much better than they've had in a long time.
I met Mark who was in Kraków to hang out with some friends from England, that took a trip there to have a break, watch football together over pints.
Mark and I connected and when I heard that he was from Warsaw, I basically invited myself to visit him. I punched his number in my phone and wrote the name "Matt"… but it turned out that his name is Mark. He's an alien. He's a legal alien. He's an Englishman in Warsaw. It almost sounds like a Sting song.
What's he doing here? How did he land here and what does he think of the country, the language and its people? Listen to the episode to find out.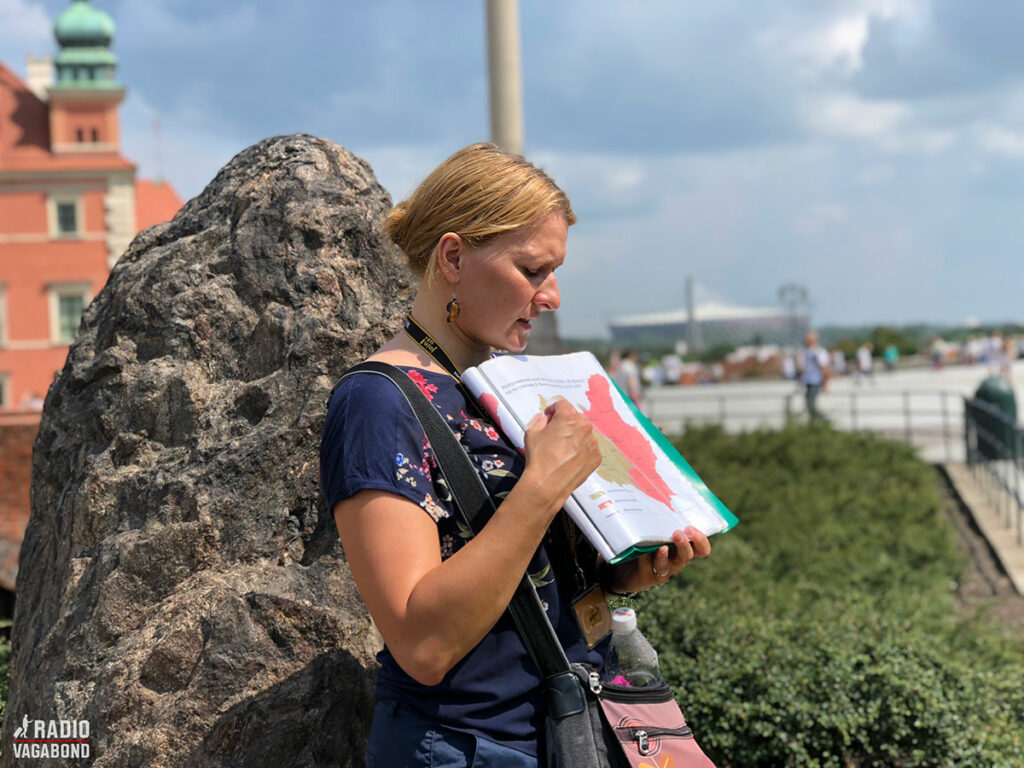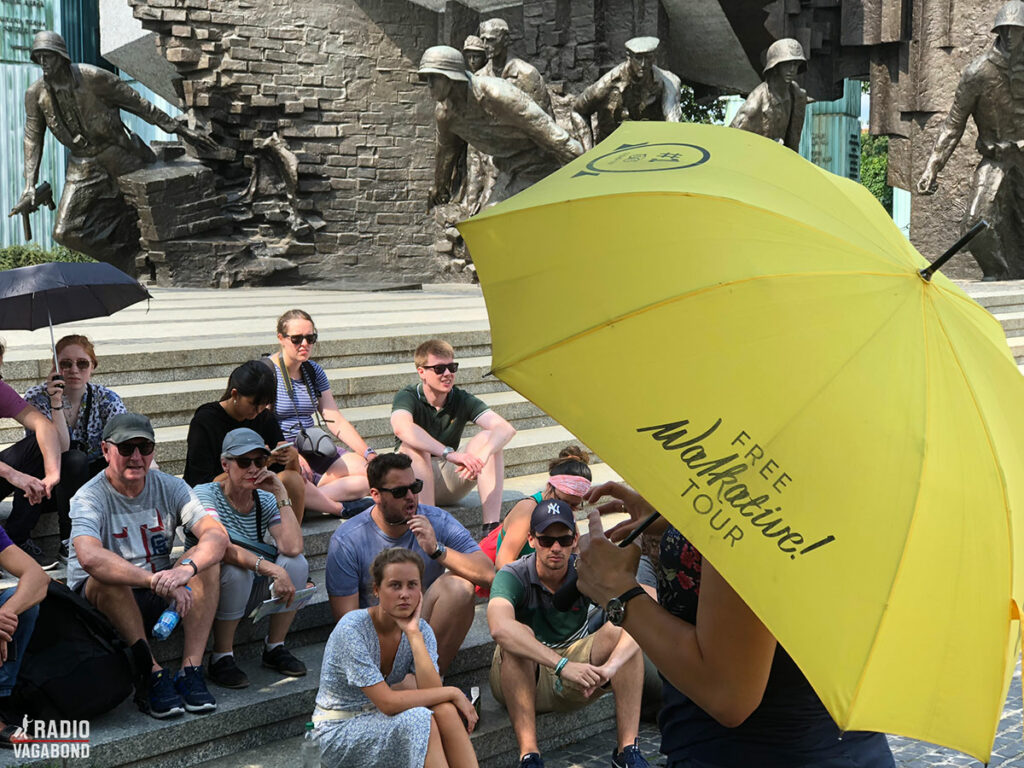 FREE WALKING TOUR OLD TOWN
I also went in a Free Walkative Tour in the old town of Warsaw. But in fact, it's not that old.
During the occupation of Poland, The Nazi Germans had a plan for a long time to destroy the city. Warsaw had been selected for destruction and major reconstruction as part of the Nazis' planned "Germanization of Central Europe", under the Nazi Generalplan Ost.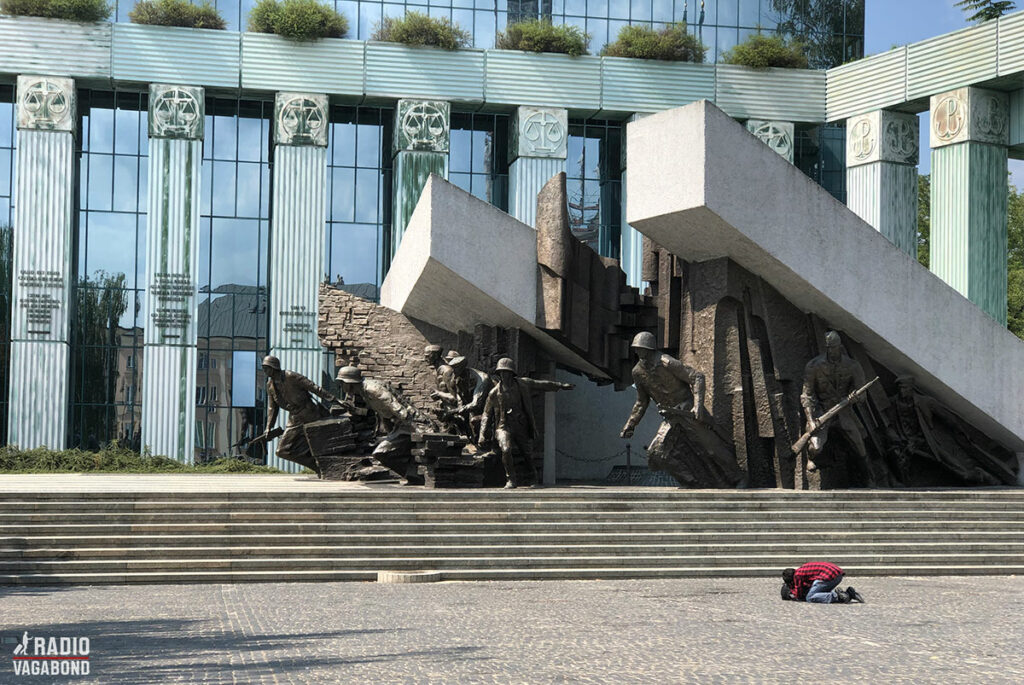 By late 1944, with the war clearly lost and the Germans gave up their plans of colonizing the East. So, the destruction of Warsaw did not serve any military or colonial purpose; still it was carried out – solely as an act of reprisal.
80–90% of Warsaw's buildings were destroyed, including the vast majority of museums, art galleries, theaters, churches, parks, and historical buildings such as castles and palaces.
They deliberately demolished, burned, or stole an immense part of Warsaw's cultural heritage. After the war, extensive work was put into rebuilding the city according to pre-war plans and historical documents. And Warsaw Old Town was rebuilt based on paintings from the 17th-18th centuries.
It's protected by UNESCO and is a perfect example of restoration of cultural heritage.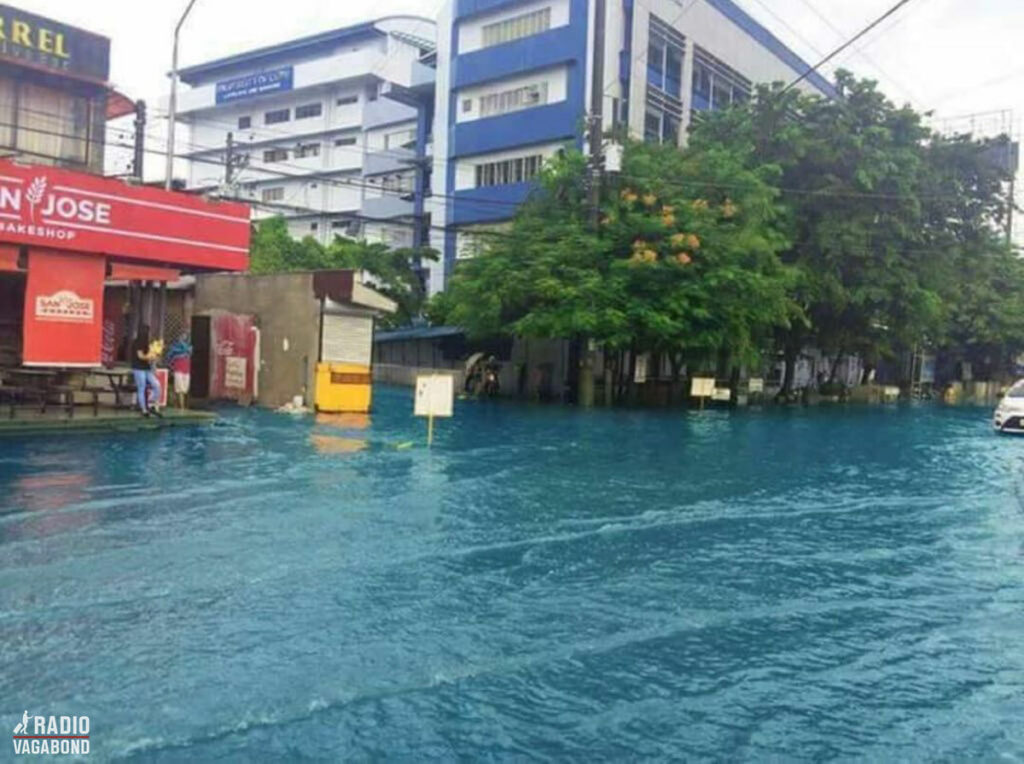 NEXT STOP: BELARUS
Tomorrow, I'm heading to Minsk in Belarus, and I'm so looking forward to that. My name is Palle Bo and I gotta keep moving.