My two guests in this episode, are Boris Kester from the Netherlands and Gustav Rosted from Denmark. Both of them are really inspiring even though they are so different.
So, welcome to another interesting conversation from Extraordinary Travel Festival in Yerevan, Armenia.
Boris Kester
Boris has embarked on countless adventures around the world, has developed a habit of picking the least obvious paths, and loves the challenges that come with them. He believes that following his heart brings him the best travel experiences and encounters.
He inspires travellers through his travel stories and pictures on TravelAdventures.org and is the author of The Long Road To Cullaville. Here, he recounts some of his most memorable adventures in reaching his goal of visiting all 193 UN Nations in the world.
Gustav Rosted
The other guest in this episode is Gustav Rosted. This tall, super blond guy is a 30-year-old Danish traveller who has visited more than 180 countries so far. He is behind the popular YouTube channel Gus1TheGo with more than 281,000 subscribers and 73 million views as of December 2022.
He was a promising professional football player and did play for a national team – not the Danish … but we'll get to that.
However, he had to stop his football career hold because of some injuries before it got started for real. Which send him into a midlife crisis in his early 20s… What to do now? He needed another passion project, and that ended up being travel.
Gus did a video about Extraordinary Travel Festival, which you can see on his YouTube channel, Gus1thego. You should do that if you want to learn more about the event and meet of the some people here.
Country Counters Ticking of Boxes?
After the episode last week with Charles Veley, I had a listener make this comment on Facebook:
"Sure, this person has "been" to all of these countries … but has he really experienced it? Or just flown in and out of the airport and maybe stayed one night just to check off the boxes and say he's been there? That's not my kind of travel at all but to each his own. I would much rather stay in a place for weeks at a time and get a feel for a place."
This person, hadn't listened to the episode, just seen my post about it, and I had to say that for all the people, I have as guests in this mini-series, it's about experiencing the beauty of a country and learn about the culture and the way of life. But it is a common misconception about these so-called "Country Counters" that it's all about ticking boxes with only just leaving the airport. And sure, there are some people who see the world that way, but my experience it's in the 1% of country counters.
Next episode from Armenia
Next episode from Armenia – that I drop on Sunday will be with another fellow-Dane, Mette Ehlers Mikkelsen and half-Polish half-Kenyan, Slawek Muturi.
Mette is the most-travelled Danish woman, and she has her own twist in the way she travels. Most of the time she's travelling with her children.
A few weeks ago, we had Gunnar Garfors on the podcast, who is one of the three people who has visited every country twice. Slawek is another one with that super rare accomplishment. In fact, he's visited all UN states at least twice. He told me that he's visited more than 150 countries three times.  
Make sure not to miss the episode with Mette and Slawek. Just click "follow" or "subscribe" in your favourite podcast app, and I'll make sure you get it in time for your Sunday morning coffee.
See you in North Carolina on Friday and back in Armenia on Sunday.
My name is Palle Bo. See you.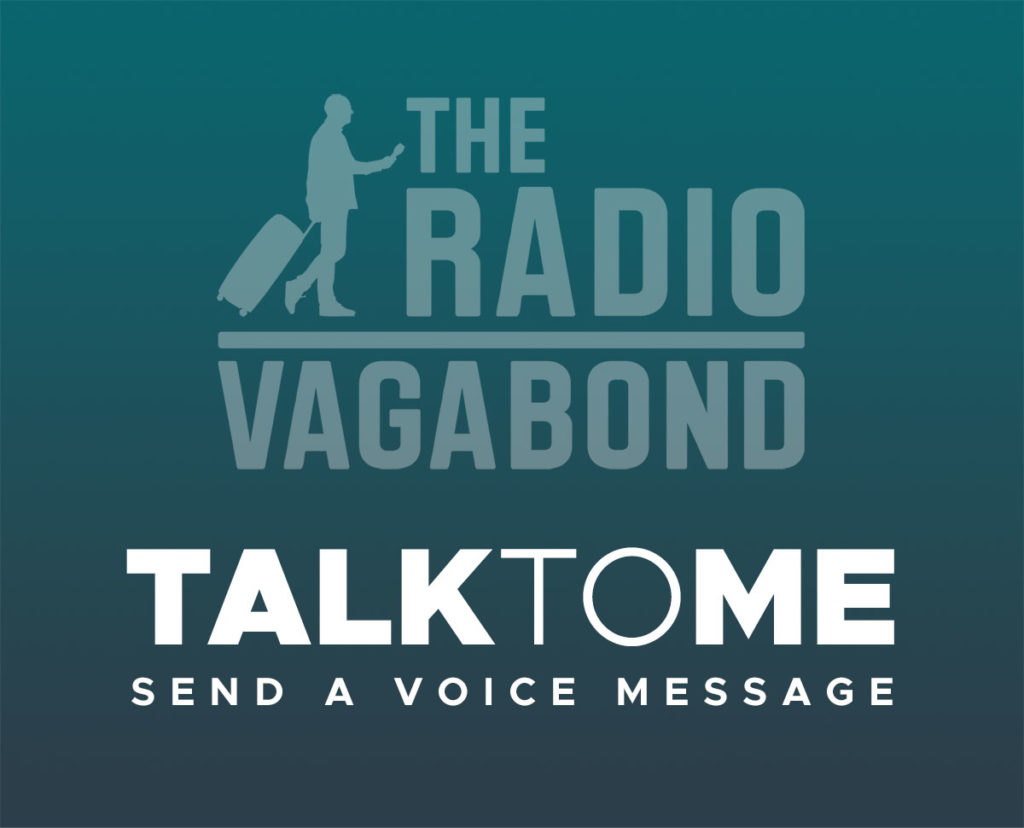 Either way, I would love to hear from you. It's so nice to know who's on the other end of this.
SPONSOR
A special thank you to my sponsor, Hotels25.com, who always provide me with the best, most affordable accommodation wherever I am in the world.
Hotels25 scans for prices on the biggest and best travel sites (like Booking.com, Hotels.com, Agoda and Expedia) in seconds. It finds deals from across the web and put them in one place. Then you just compare your options for the same hotel, apartment, hostel or home and choose where you book.
When you book with Hotels25, you get access to 5,000,000 hotel deals. And it's "best price guaranteed."
PRODUCED BY RADIOGURU
The Radio Vagabond is produced by RadioGuru. Reach out if you need help with your podcast.