There are only three people who have visited every country twice. Gunnar Garfors from Norway is one, and one of our guests today, Slawek Muturi, is another one with that super rare accomplishment. In fact, he's visited more than 150 countries three times.
The other guest today is Mette Ehlers Mikkelsen, who is very close to visiting her last country. And she's very unique too because she's a single mother who travels with her children. Of the few people who can claim they have gone to every country in the world, only 10% are women – and only three of those women are mothers.
Slawek Muturi
Slawek has been travelling independently since he was a student as he took to the rails in Europe. His first long overland trip took place in 1989 as he travelled from Poland to Kenya in a Land Rover. Slawek is half Polish – half Kenyan, so this trip connected his two homelands.
In 2009, he completed the quest of travelling to every country in the world.  And since then, he has done it one more time.
Slawek travels on a shoestring budget, and he likes to travel like a local and only carries a small backpack. 
Mette Ehlers Mikkelsen
Mette is one of the most-travelled mothers in the world, and as mentioned, most of the time travelling with her three kids. A week after I met Mette in Armenia, she went to Somaliland with her two oldest kids, Lærke and Nicolai. That brought Lærke on 116 countries, one more than me – and I am not 19 years old like her. A few weeks later, Mette went to Eritrea with her youngest daughter, Ella.
Next from Armenia
In the next episode from Yerevan, Armenia, you can meet Romaine Welds, David Yang and the 77-year-old Odette Ricasa.
Romaine from Jamaica, Odette from the Philippines, and David from Taiwan have two things in common. They all just completed the 193 UN Nations list and were the first in their country to do so. So, they were dubbed "The 193 Babies", and you can meet them all in the next episode.
My name is Palle Bo. See you.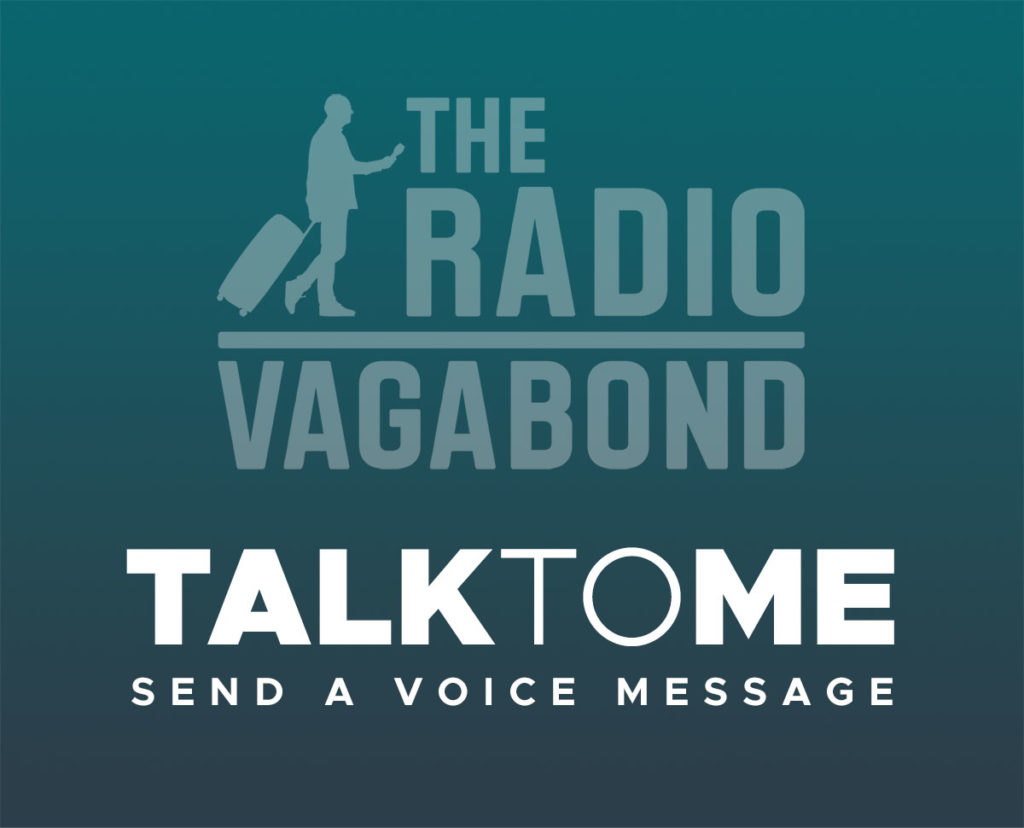 Either way, I would love to hear from you. It's so nice to know who's on the other end of this.
SPONSOR
A special thank you to my sponsor, Hotels25.com, who always provide me with the best, most affordable accommodation wherever I am in the world.
Hotels25 scans for prices on the biggest and best travel sites (like Booking.com, Hotels.com, Agoda and Expedia) in seconds. It finds deals from across the web and put them in one place. Then you just compare your options for the same hotel, apartment, hostel or home and choose where you book.
When you book with Hotels25, you get access to 5,000,000 hotel deals. And it's "best price guaranteed."
PRODUCED BY RADIOGURU
The Radio Vagabond is produced by RadioGuru. Reach out if you need help with your podcast.