mini-series about Kenya and Masai Mara
On December 31st, I was excited to go to Masai Mara. I went on a 5-hour drive from Nairobi, Kenya, to Masai Mara National Reserve (often referred to just as The Mara). I knew that the game drives would start early in the morning, and I would not be partying too hard for New Year.
The two-night/three-day safari trip was partly made possible by Scenery Adventures Ltd, which is owned and operated by Monica Mzungu. Scenery Adventures does inbound and outbound travel. They take visitors to Congo, Tanzania, Seychelles, Egypt, and many other places.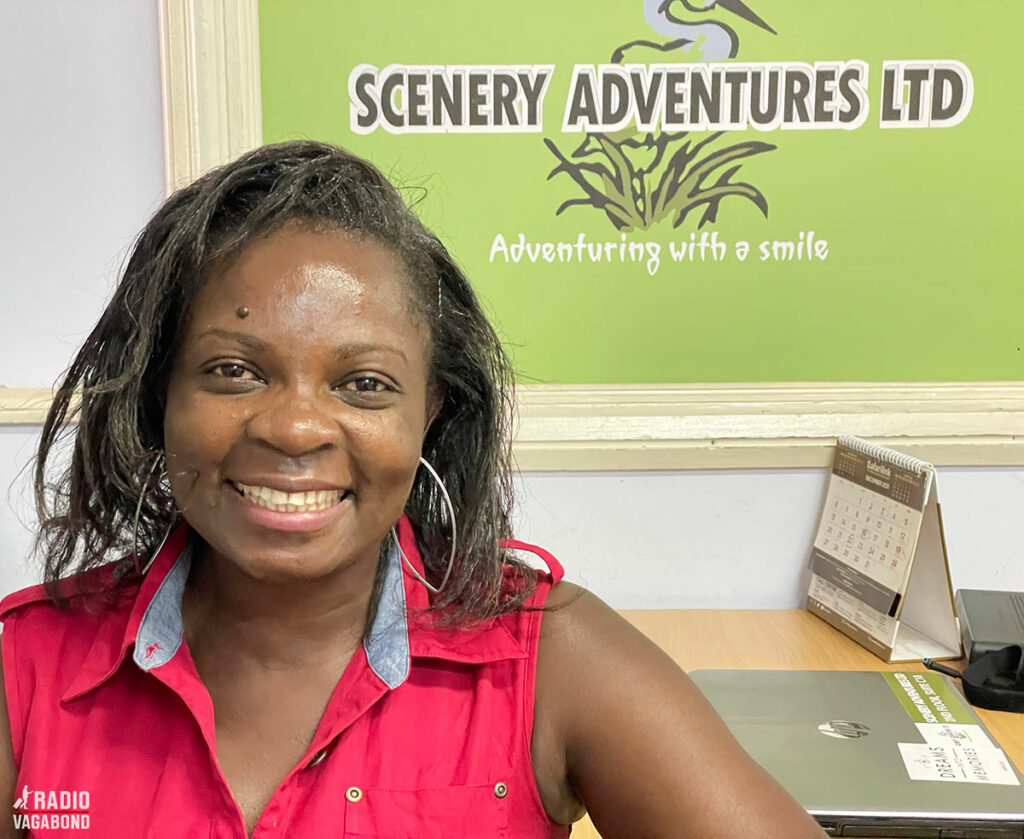 I got to know Monica when we were in Berlin in March 2020, just as the Corona pandemic was beginning to rear its ugly head. We were both there for a big travel event called ITB, which was canceled days before the event. As we had our tickets ready, we decided to travel anyway and that's how our paths crossed.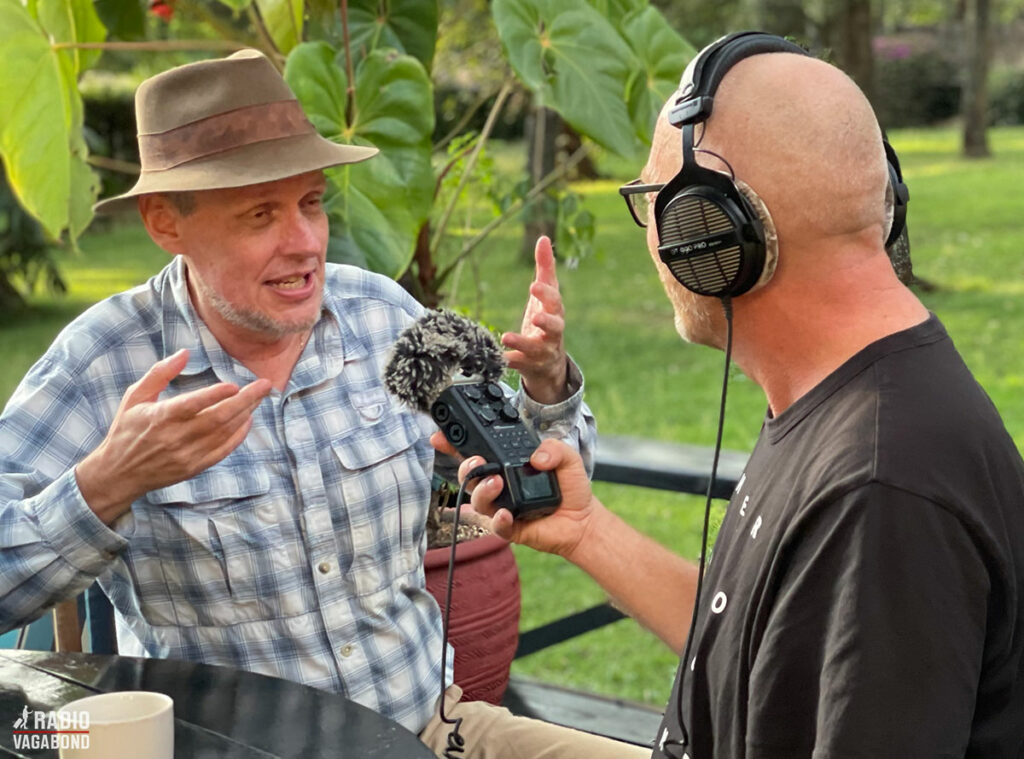 MEETING THE TRAVEL CAMEL
I also met Shane Dallas who I knew from the travel industry, and TBEX, which does conferences for travel content creators around the world. Shane is the conference director of TBEX Europe, Asia, and Africa. As I'm the co-host and producer of the TBEX podcast, Travel Matters, you can say that we're colleagues. Shane has been traveling worldwide for years – calling himself and his travel blog "The Travel Camel", but when he came to Kenya, he fell in love with the country and his wife, Maureen. He's been living here for a number of years with her and their daughter. He knows a lot about this country, but he's originally from Australia. It has been nine years since he went back to Australia. He is probably getting away from all the poisonous snakes and spiders. However, he misses his family, friends, cricket, and rugby.
I asked Shane to give me some insights into what Kenya means to him.
"Kenya is complex with more than 40 tribes, and each has its food, customs, and activities. I love it".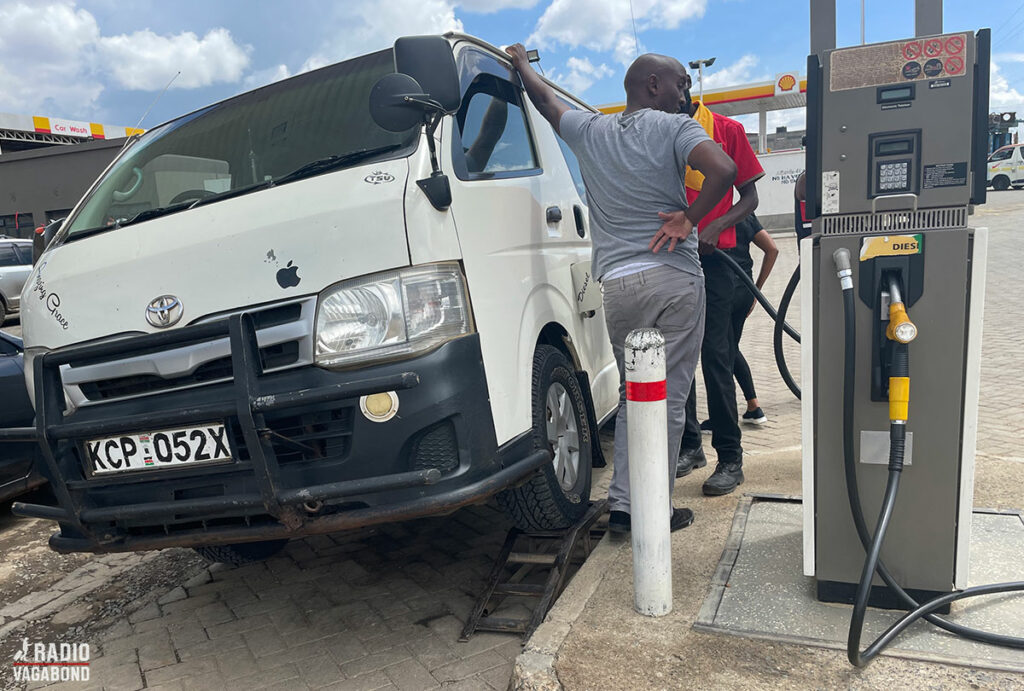 Driver Dennis
That morning, I finally met Dennis, my driver, in Nairobi for the next few days. We got on the van with an open roof which would come in handy when we went on game drives in the park. That way, we could stand up and get a good view of the wildlife for taking photos. We were a group of 7 or 8 – a few from Kenya, and besides me was a guy from San Francisco.
Not only was I going on game drives, but I also decided to spend a little extra time by visiting a Maasai Village and then start 2022 by going on a hot air balloon safari over the savannah early in the morning on January 1st.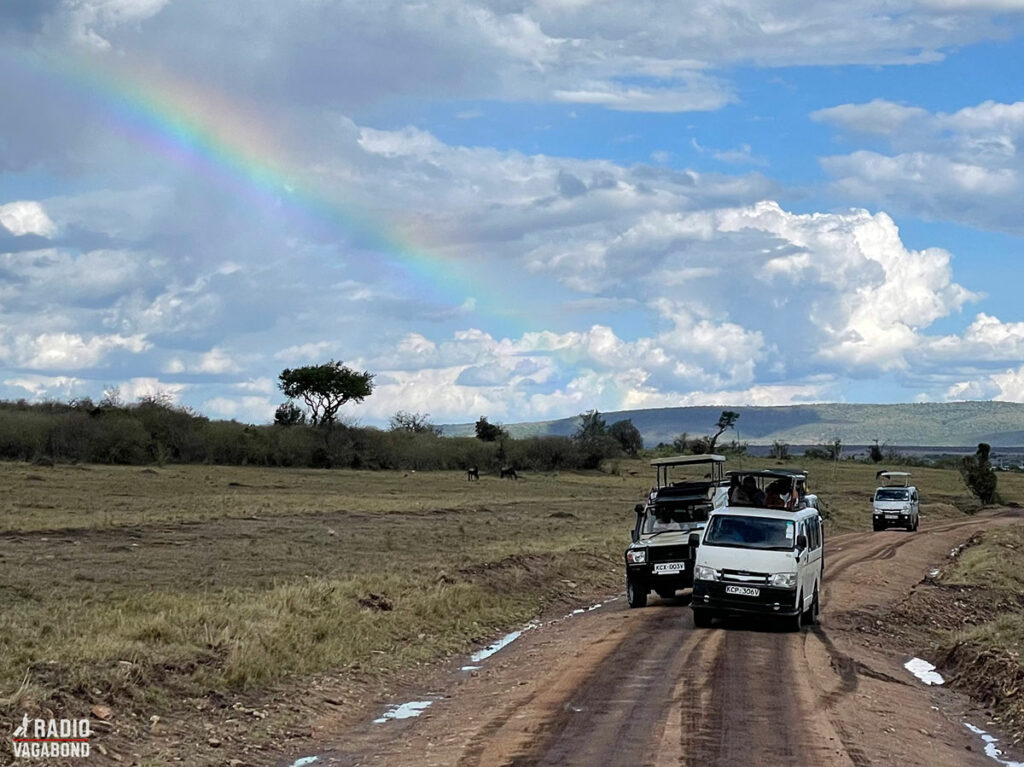 6 INTERESTING FACTS ABOUT KENYA
1. How Big and How Many People
At 580,367 square kilometers (224,081 sq mi), Kenya is the world's 48th largest country by area. It is slightly smaller than Ukraine and a bit bigger than Spain. With more than 47.6 million people, Kenya is the 29th most populous country globally.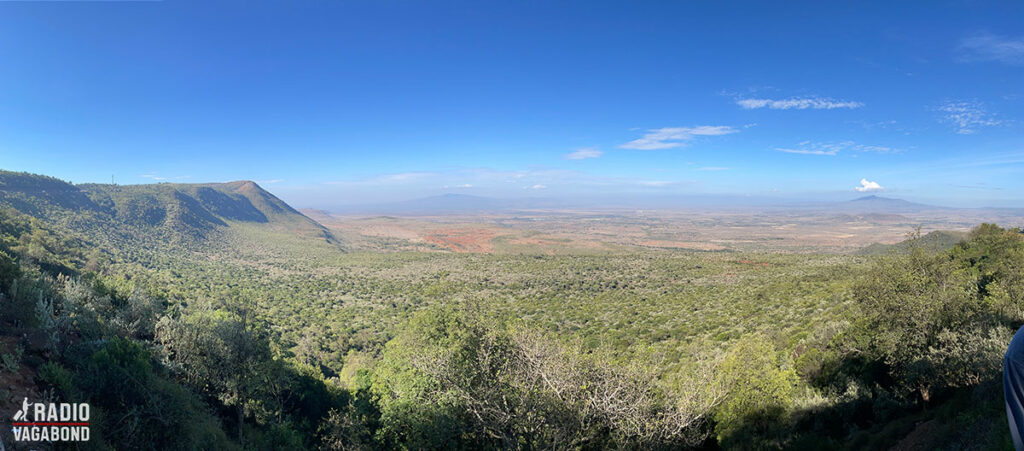 2. Kenya is the World's Leading Safari Destination
Kenya has been recognized by the World Travel Awards as the world's leading safari destination for 2021, a position it has held for seven years now! The country has 50 epic national parks and reserves home to diverse wildlife, including the renowned Big Five (lions, leopards, elephants, rhinos, and buffaloes).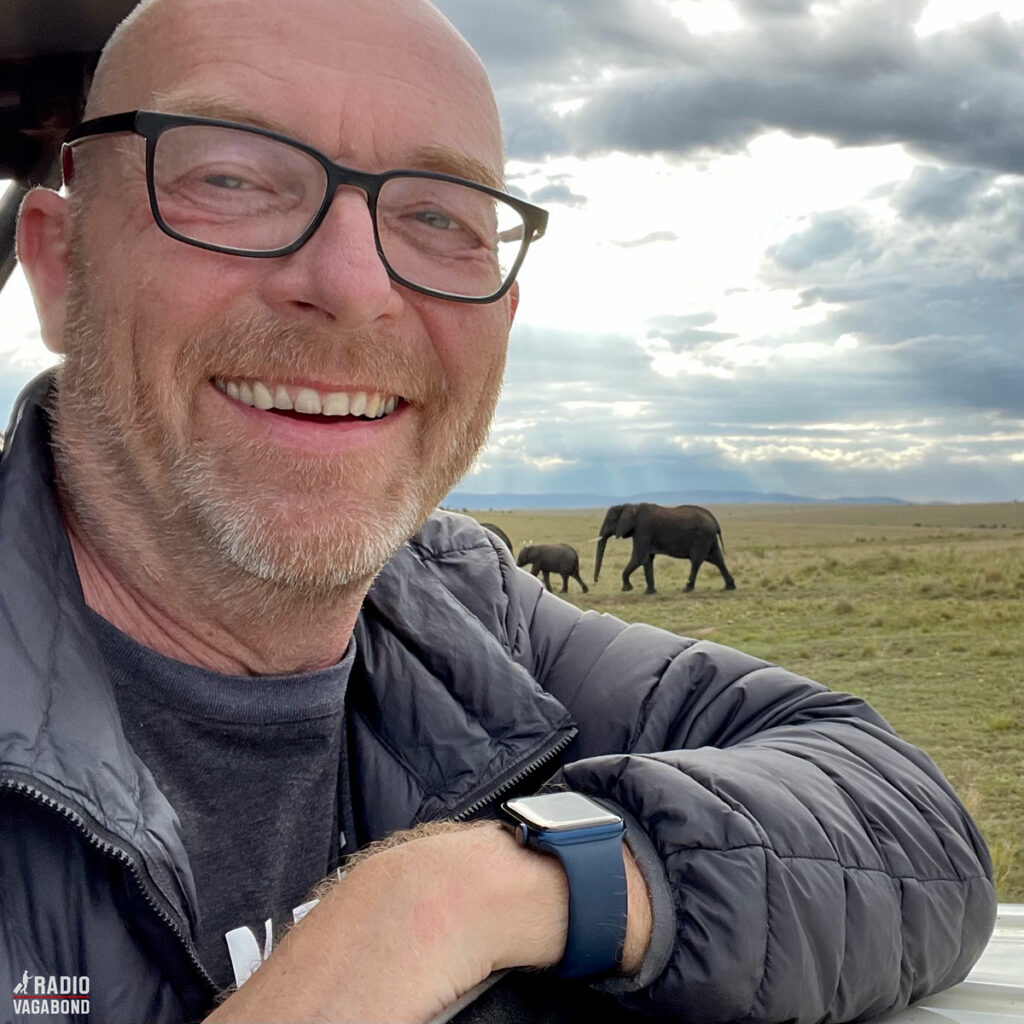 3. Official Languages
There are more than 69 different languages spokenKenya, but they only have two official languages, English and Swahili. English is widely spoken in commerce, schooling, and government, and you can totally get by here. The English level on the street is very good – even though they do have a local dialect that can be a bit hard to catch sometimes for a western speaking ear.
4. The Flag
The flag is a horizontal tricolor with black, red, and green from the top and thinner white lines. The black stands for the country's people, the green stands for the landscape, the white lines represent peace, and the red in the middle symbolizes war.
And then what is most unique of the flag: a Maasai shield and spears in the middle – and it symbolizes the defense of all the things mentioned in the colors. All in all, it's a cool flag.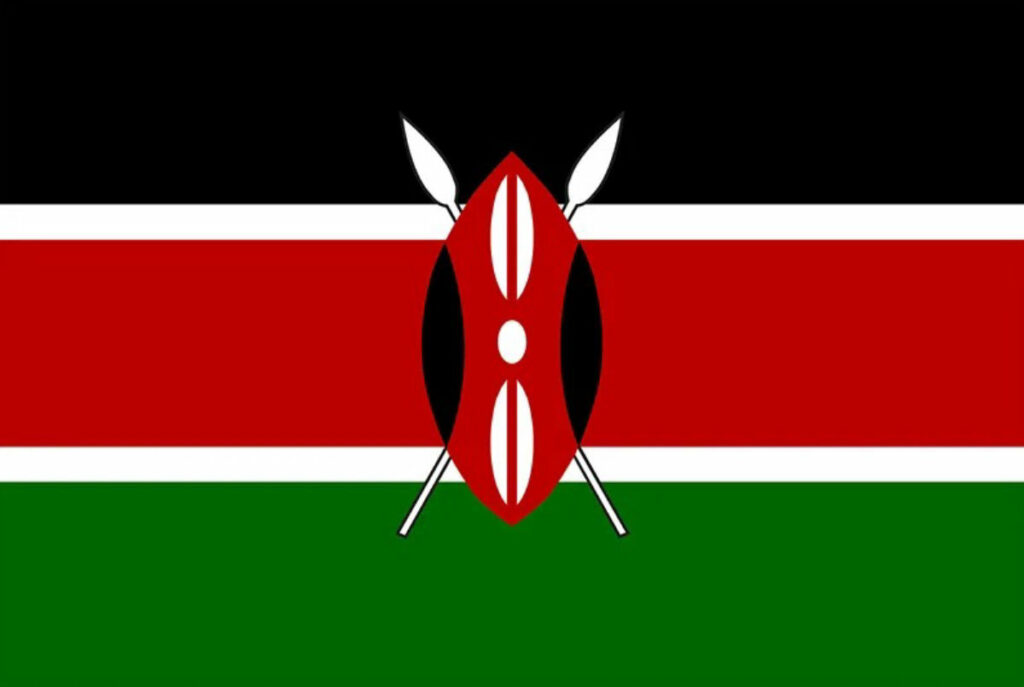 5. Religion
Most Kenyans are Christian (86%), with 54% Protestant and 21% Roman Catholic. Islam is the second-largest religion, with 11% of the population.
6. Famous Proverbs from Kenya
They have quite a few sayings, but here are a few of my favorites:
"Because a man has injured your goat, do not go out and kill his bull."
"Do not slaughter a calf before its mother's eyes."
"A hyena cannot smell its own stench."
And the last one is a twist of one I've heard many times where I come from … that "a captain should go down with his ship". But Kenyans have a saying that goes like this:
"A sinking ship doesn't need a captain."
TWO PERFECT WEEKS IN KENYA
I also asked Monica and Shane about their recommendations on what to see in two perfect weeks here in Kenya. These were some of their recommendations.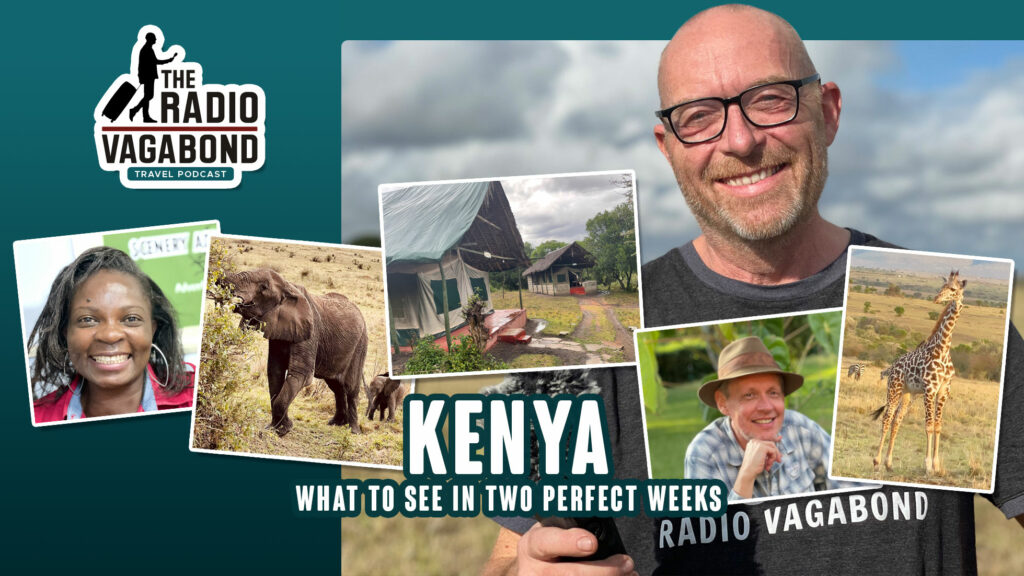 TURKANA
It is Kenya's largest county by land area in the north-western part of the country. It's bordered by the countries of Uganda to the west, South Sudan to the north and there is a a 27 km border with Ethiopia just north of the amazingly beautiful Lake Turkana.
I've been told that a trip to Turkana County needs guts and a passion for lengthy road trips. It also needs an adventurous heart and gallons of water to live through the harsh, dry climate. Overall, Turkana is an idyllic location and is well worth a visit, according to Monica.
SAMBURU
Both Monica and Shane recommended Samburu. The Samburu National Reserve is a game reserve famous for an abundance of species of animals such as zebra, ostrich, giraffe, and many more. The reserve is also home to a population of close to 900 elephants.
The park is 165 km² in size and is situated 350 kilometers from Nairobi, just on the other side of the majestic Mount Kenya. With peaks of 5,199 meters or 17,057 feet, it's the second-highest in Africa, after Kilimanjaro.
AMBOSELI
And speaking of Kilimanjaro in Tanzania, just south of the border, you find the Amboseli National Park – another one of Kenya's most popular parks.
TSAVO
Tsavo West National Park is located in the south-eastern part of Kenya and covers an area of 9,065 square kilometers. It's "sister park", Tsavo East National Park a little bit north, is one of the oldest and largest parks in Kenya at 13,747 square kilometers. Both parks are between Nairobi and the east coast of Kenya. And there are a few places worth visiting on the east coast – or as Monica calls it "The Big Side".
EAST COAST
Mombasa, that's also known as the white and blue city in Kenya. It is the country's oldest town and has about 1.2 million people. It is the second-largest city, after the capital Nairobi.
Other places to visit are Diani Beach, Malindi, and Watamu.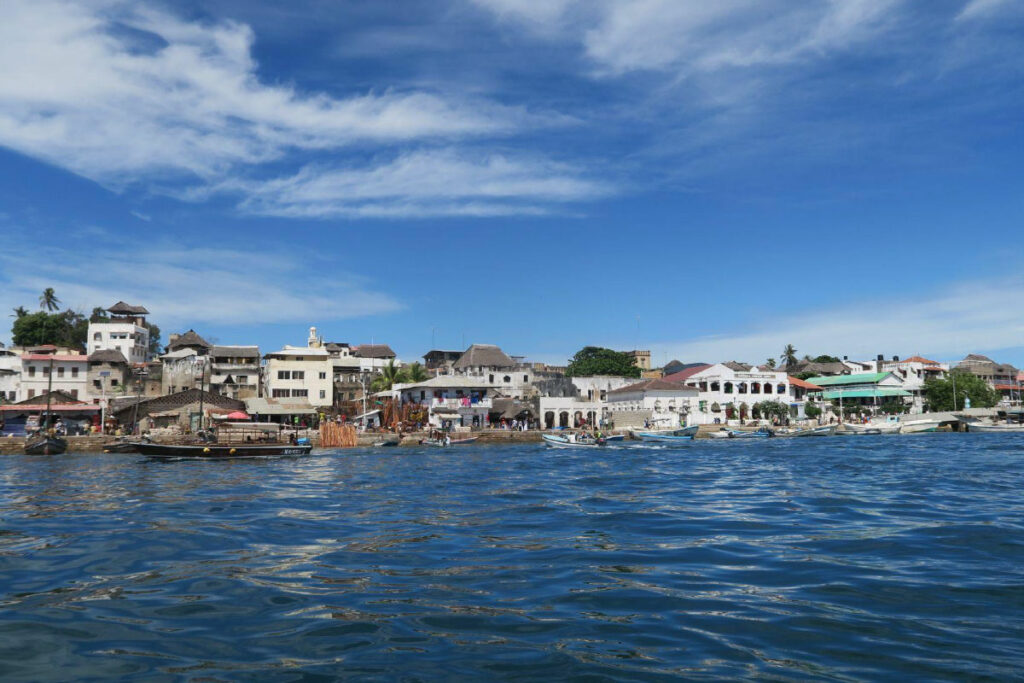 LAMU
Shane agrees that the east coast is wonderful, and he moved there just a few days after our chat with his family after having stayed for years in Karen, Nairobi. But he mentioned a small island even more north just off the coast called Lamu. Old Lamu Town gives you a sense of stepping back in time. It is a UNESCO world heritage site, and there are many activities to do there, including snorkeling, mangrove tours, visiting the Gedi ruins, beach walks in Shela, dhow races, donkey rides, etc.
KISUMU
Kisumu is a port city situated on Lake Victoria. Here there are beautiful lakeside vies ar Hippo pint and Dunga hill Camp. You can also visit the Kisumu Impala Sanctuary to see impalas, zebras, cheetahs, and more wildlife. You can visit the Kakamega Forest National Reserve to hike or see wildlife. Another interesting thing to do is to visit the 44th US president Barack Obama's village in Nyangoma, Kogelo.
WESTERN REGION
Western Kenya has tea plantations, and forests and is home to the largest lake in the continent. You can visit the Mr. Elgon National Park, Saiwa Swamp National Park, Kakamega Forest reserve and Lake Victoria. You can also see the famous Crying stone of Ilesi, which is a stone that resembles a person in tears.
NAIVASHA
Naivasha is a town in Nakuru county, and it is known for its beautiful flamingos and large population of hippos. It is home to over 400 bird species. Lake Crescent, Hells Gate National Park, and Lake Naivasha are must-visit for travelers.
NANYUKI
Nanyuki is a town in central Kenya is a great gateway to Mt. Kenya and includes several trails. You can visit Mt. Kenya National Park, Ol Pejeta Conservancy, and hike the mountain.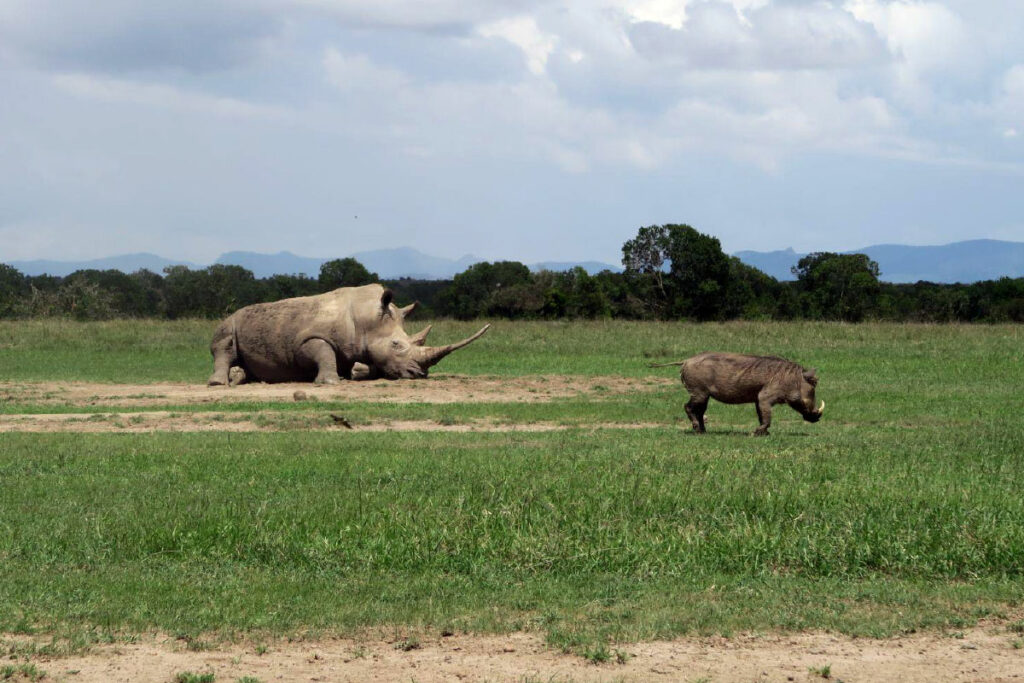 As you probably see, there's a lot to see and do in Kenya.
You can also just reach out to Monica and the team at Scenery Adventures. Tell her I said hi.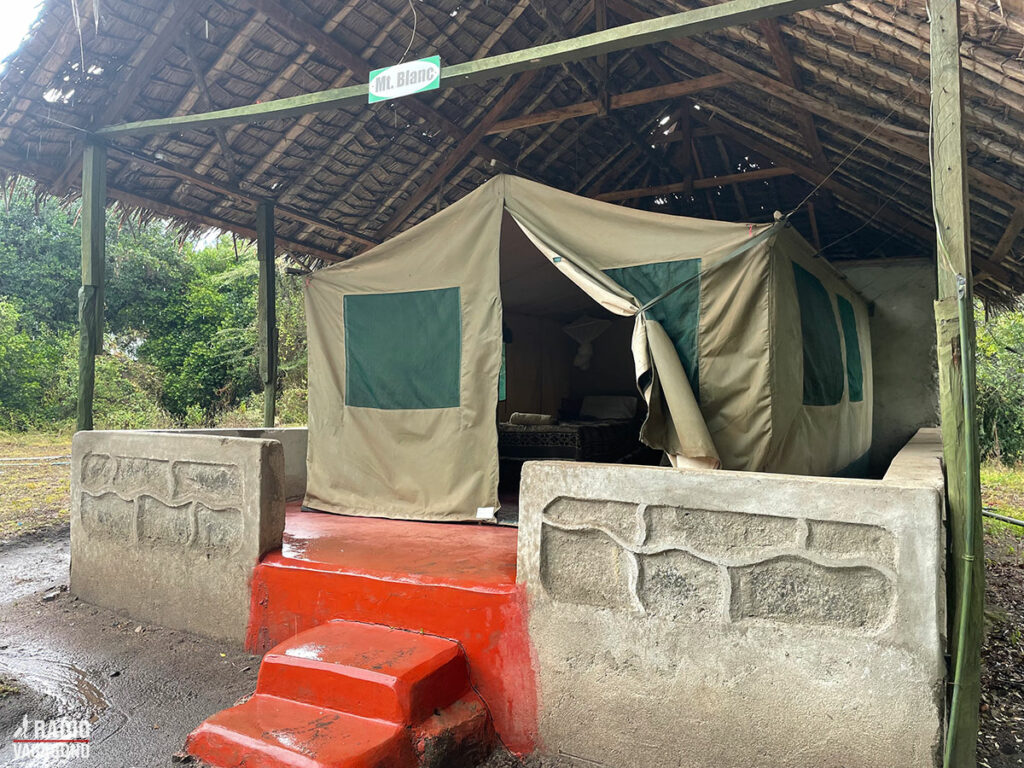 THE WEATHER
Kenya lies on the equator and has a pleasant, tropical climate. The daytime temperatures average between 20° and 28°C (68° and 82°F), but it's warmer on the coast. Kenya is too close to the equator to experience a real winter and summer. But there is both a dry and wet season.
The hottest months are December to March, and July to September are perfect for a sunny holiday.
ARRIVING TO MASAI MARA
We arrived at 2 pm in Narok town and at 4 pm to Masai Mara and Lenchada Tourist Camp – our home for the next two nights. It was raining heavily when it got here and having lunch.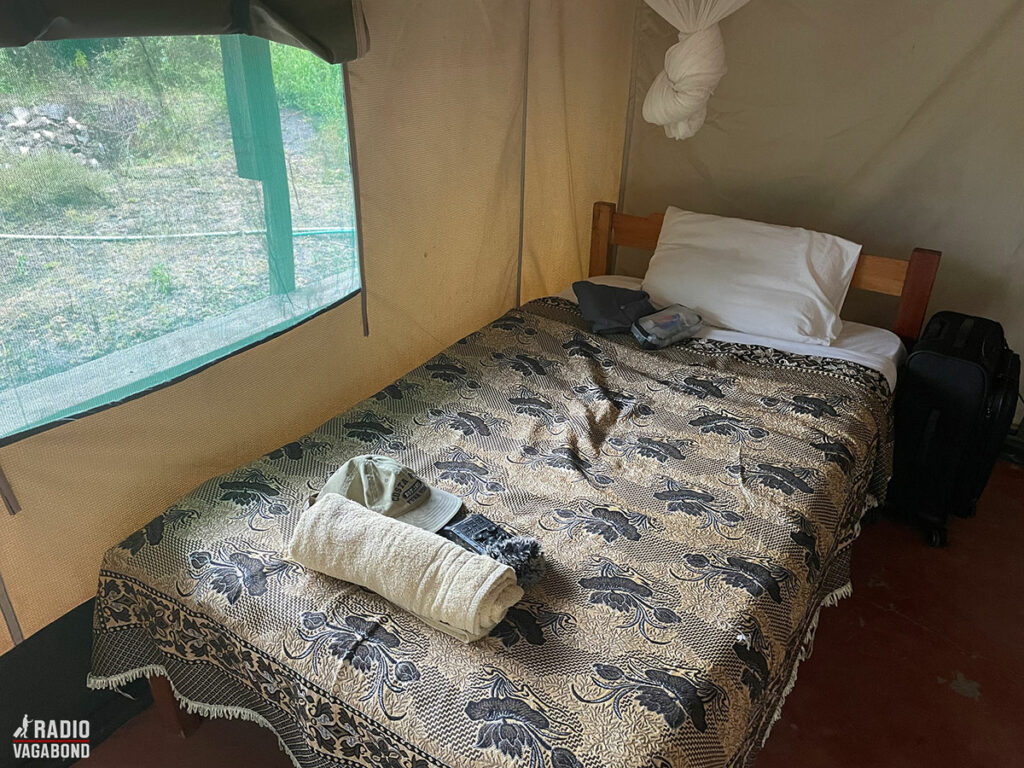 At the Mara, you experience the Big Five and many other animals. The Mara is run by the Massai community who you will see from the entrance to the camps. In fact, our camp was guarded by about seven Maasai warriors at night.  The Maasai who are pastoralists, do not fear wild animals and they seem to coexist with them. You will often see them with their large herds of cattle looking for grazing grounds within the conservancy.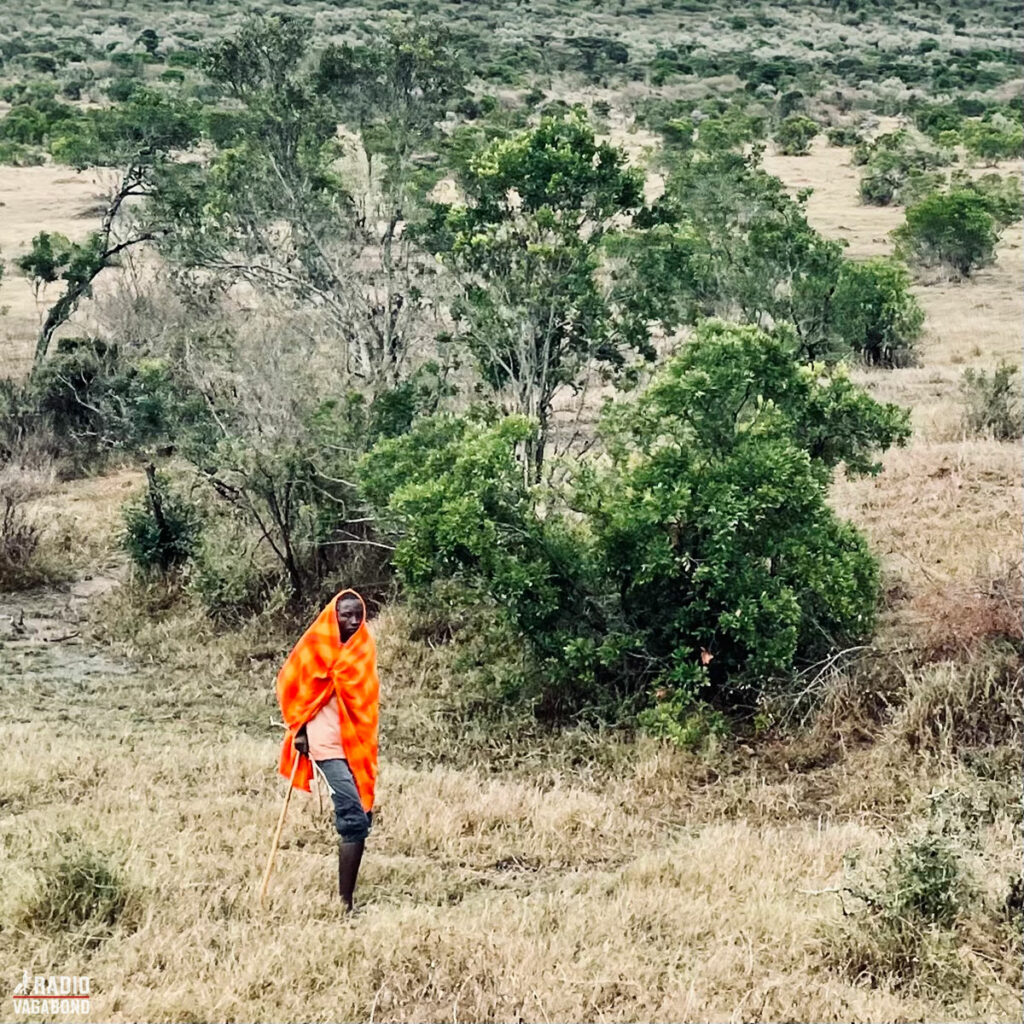 We stayed in a tent and there was a bed and a concrete floor and a bathroom. There was no electricity in the tent, and you would only charge your phone in the evening.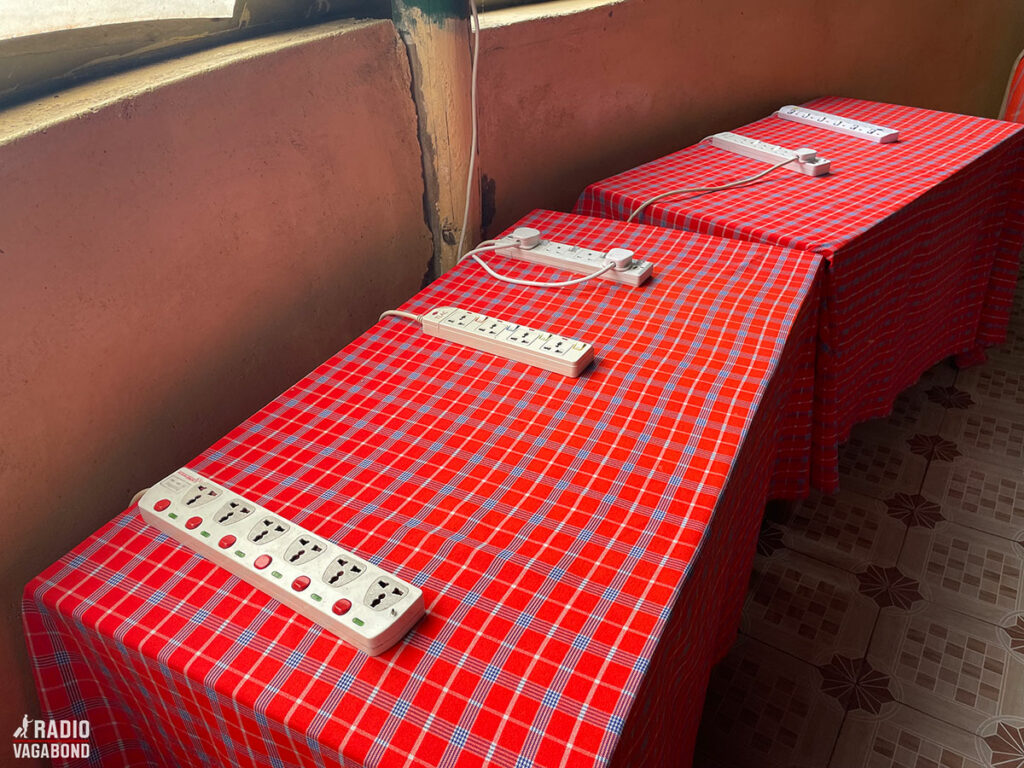 The best time to visit is in the peak season is from July to November, during The Great Migration where there are about two million animals. During peak season, you also get a lot more traffic with many more cars. Although this was around new year, I would still get to see some animals. And our evening game drive was no disappointment.
Stay tuned for part 2 of this mini-series where we get "attacked" by an angry rhino.
My name is Palle Bo and I gotta keep moving. See you.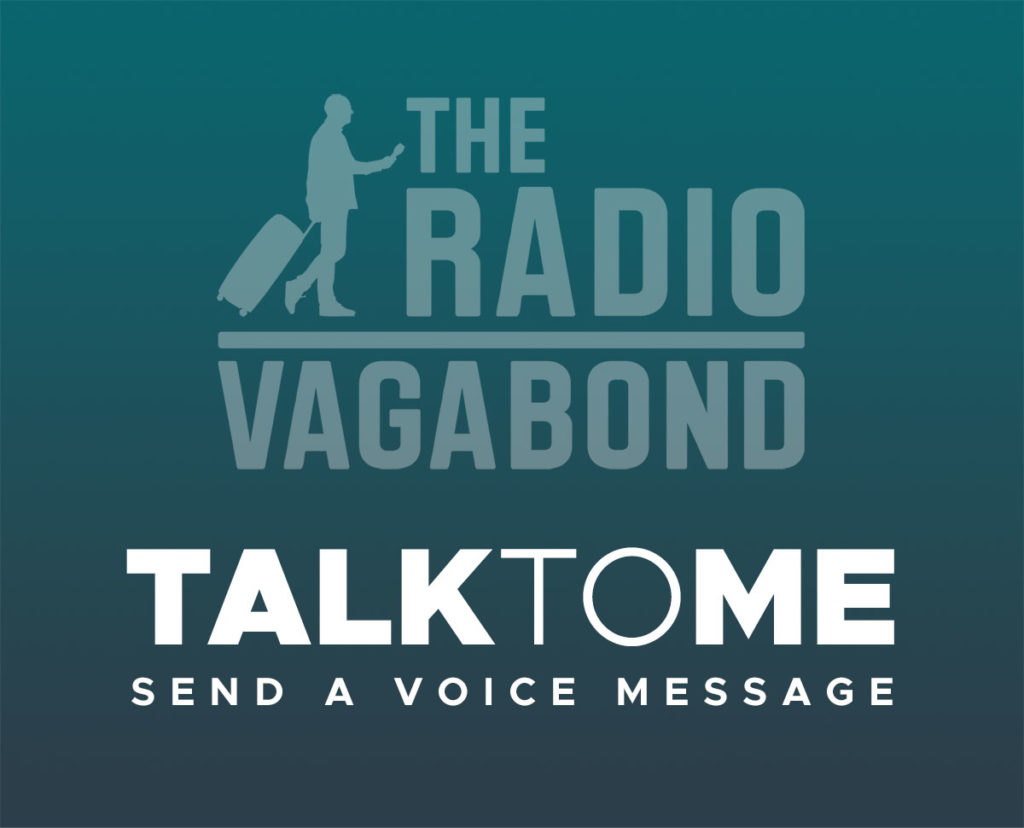 Either way, I would love to hear from you. It's so nice to know who's on the other end of this.
SPONSOR
A special thank you to my sponsor, Hotels25.com, who always provide me with the best, most affordable accommodation wherever I am in the world.
Hotels25 scans for prices on the biggest and best travel sites (like Booking.com, Hotels.com, Agoda and Expedia) in seconds. It finds deals from across the web and put them in one place. Then you just compare your options for the same hotel, apartment, hostel or home and choose where you book.
When you book with Hotels25, you get access to 5,000,000 hotel deals. And it's "best price guaranteed."
PRODUCED BY RADIOGURU
The Radio Vagabond is produced by RadioGuru. Reach out if you need help with your podcast.