Buenos días from Guatemala.
After getting an Uber from where I lived in Zone 10 to the bus station in Guatemala City, I took a 3.5-hour bus trip headed West to Lake Atitlán.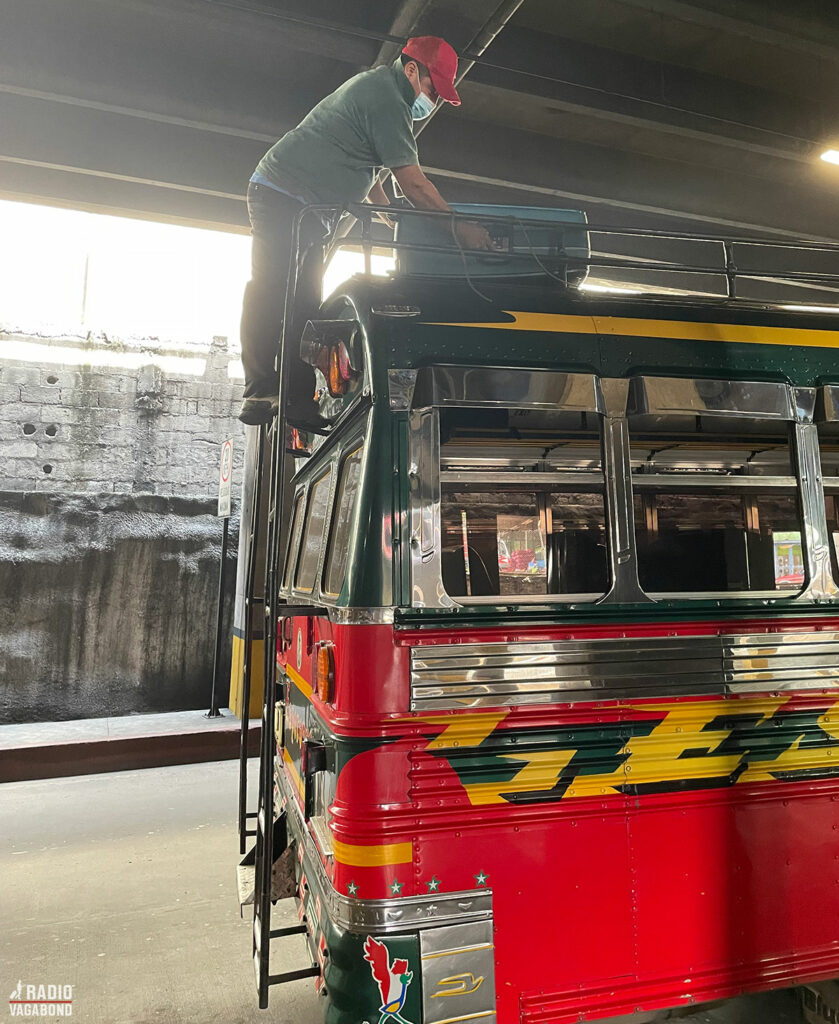 One of the other speakers was an American writer, Andrés, who has also worked in radio for many years. I met him in real life for the first time in San Lucas Tolimán on the shore of Lake Atitlán.
Andrés is writing a book – or should I say a literary project, because it's so much more than just a book. Actually, Andrés likes to call it "the book that is writing him". 
He's living in San Lucas Tolimán on Lake Atitlán in Guatemala. Here he runs a small guest house, and when I planned to visit Guatemala, I decided to come and spend some time here. We quickly connected, and I feel I've made a friend for life.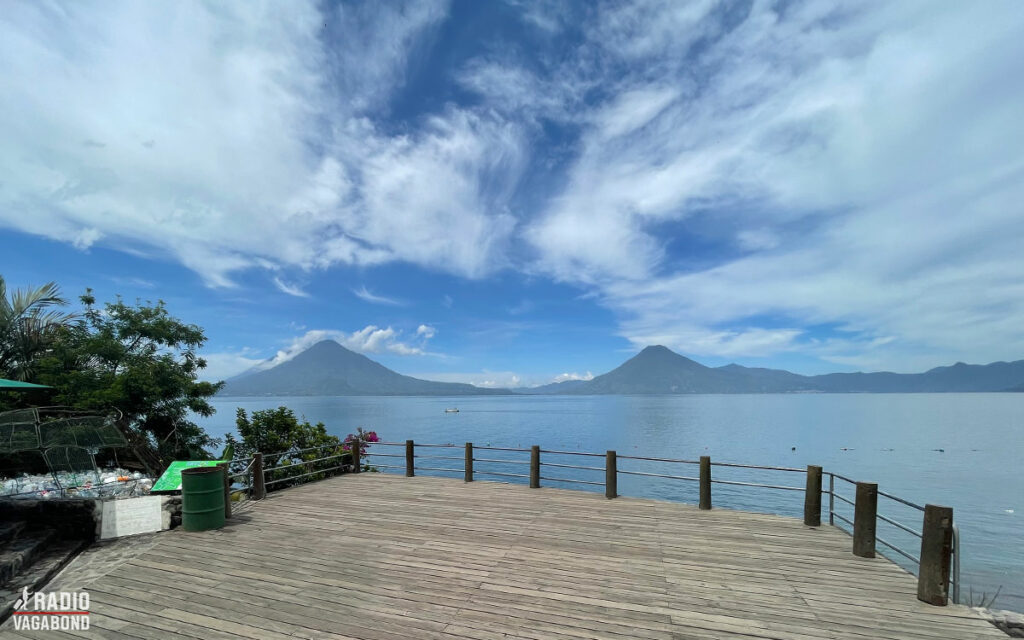 ARRIVING IN SAN LUCAS TOLIMÁN
San Lucas Tolimán is a small town of 17,000 people. It sits on the south-eastern shore of Lake Atitlán – Lago de Atitlán. There are 11 towns and villages around Lake Atitlan, and the best way to visit them is to get on a small boat. It's cheap and by far the fastest way.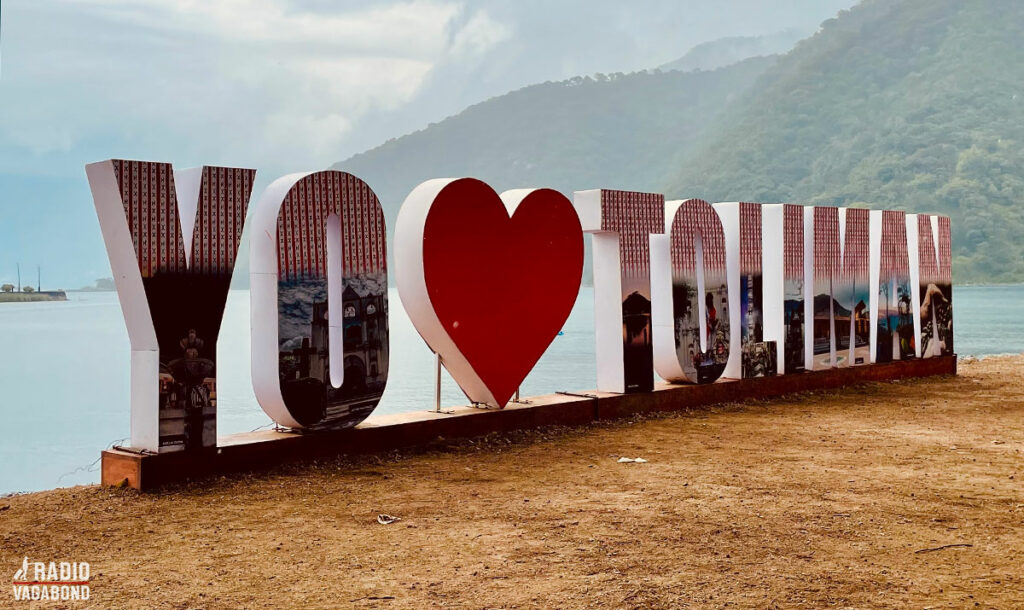 A few days later, Siobhan joined the little nomad community in San Lucas on a beautiful Sunday. She arrived by bus from the airport in Guatemala City later in the afternoon. Since she would end up in Panajachel on the other side of the lake, we went to pick her up and decided to make a day of it.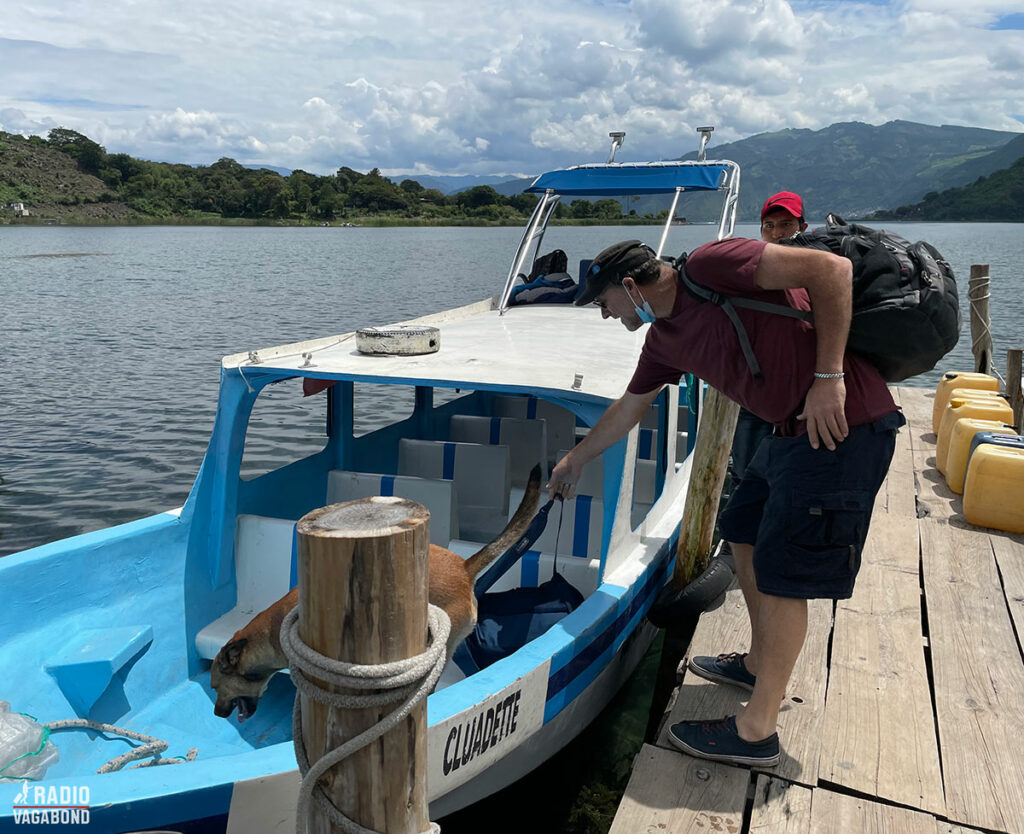 The trip was amazing; we saw so many locals enjoying a typical relaxing Sunday by the lake. The water is a little cold, but Andrés tells me there are a few hot baths around the area.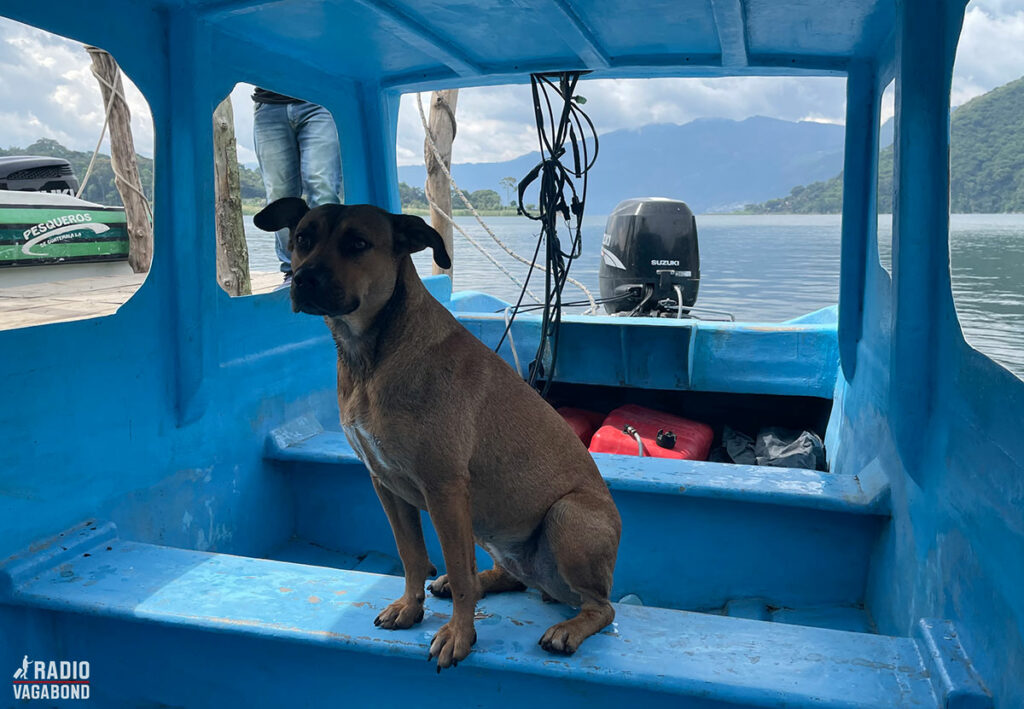 SAN ANTONIO PALOPÓ
Our first stop was San Antonio Palopó, a small town with a few cooperatives that Andrés wanted to show me. The first one was right on the shore where the lancha dropped us off — a chocolate factory where I got to meet Elias, who took me through the whole process.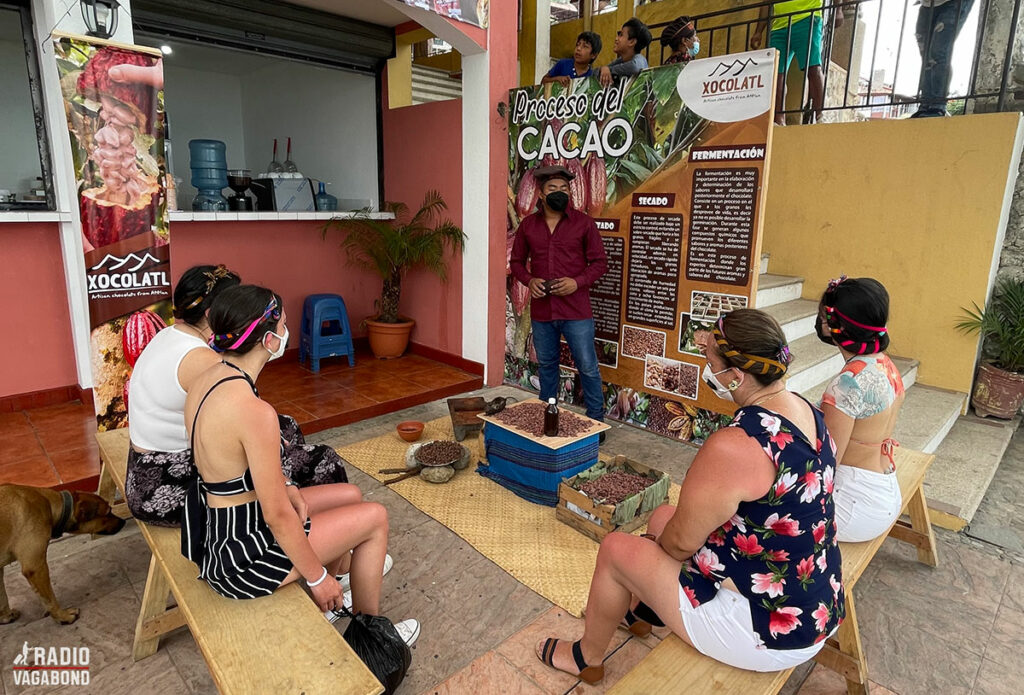 ELIAS & THE CHOCOLATE FACTORY
"This is where we make love and happiness," says Elias. There are three main regions in Guatemala where the cacao plants are found. He tells me they ferment the white seeds for five days using banana leaves in boxes, creating a natural yeast. 
This creates 70% alcohol which is illegal in Guatemala (5-12 seeds is like having a tequila shot). Then they sundry the cacao for up to 90 days, after which they roast them for 25mins. Then Elias shows me how to grind the cacao.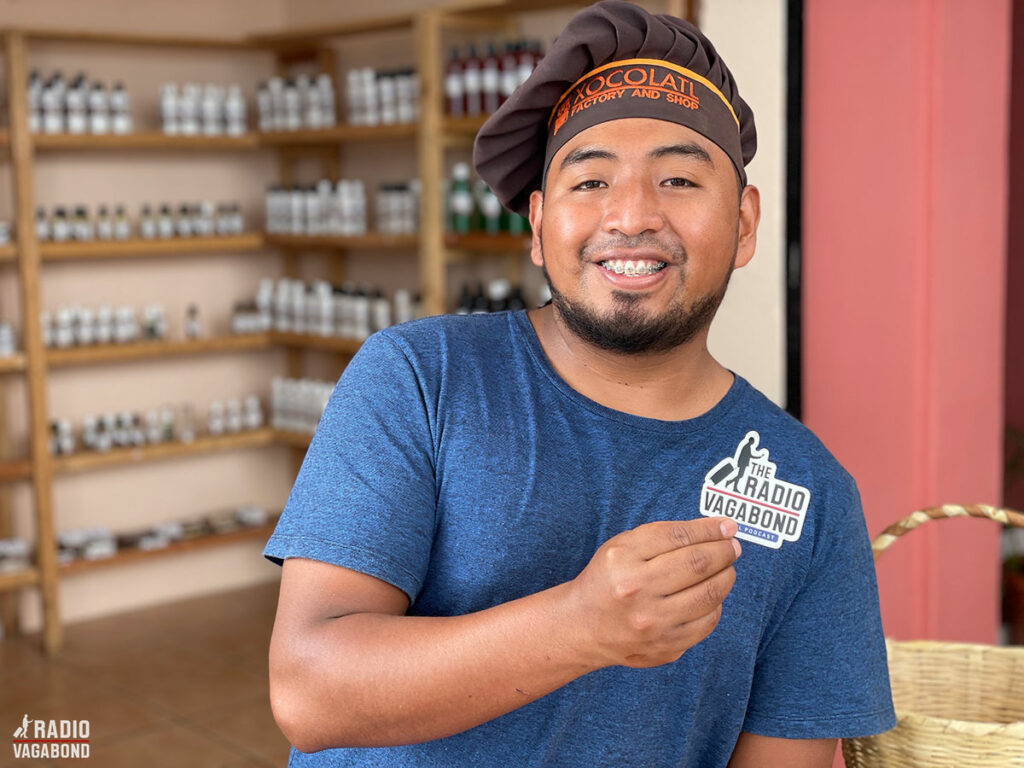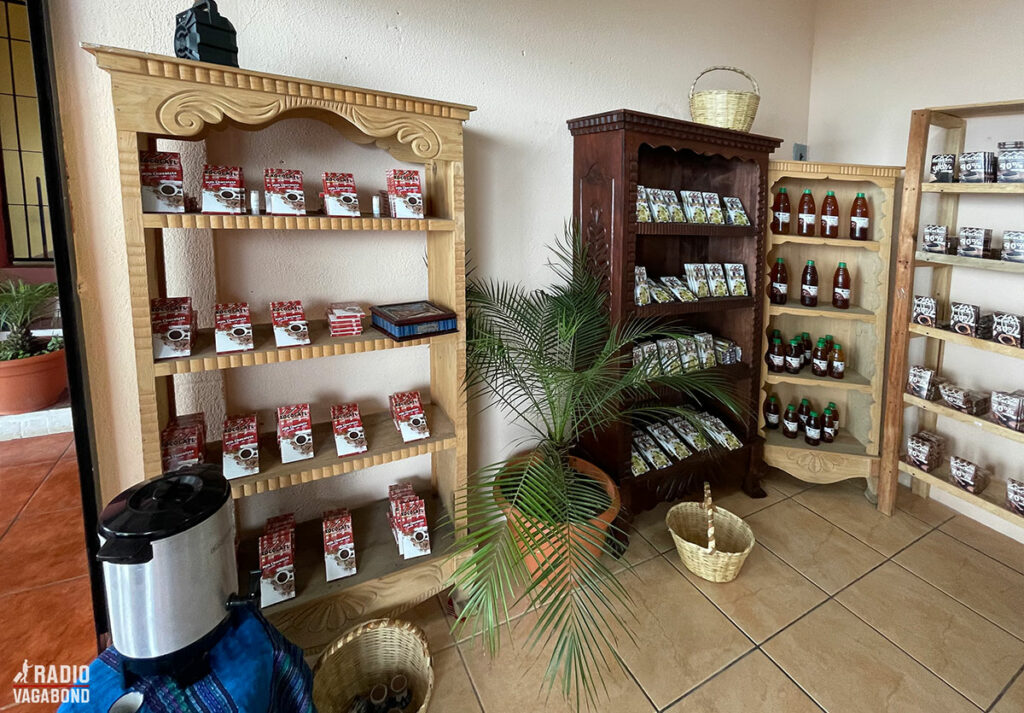 I ended up buying more than I needed. Some of it was some round chocolate bars with different flavours for making hot chocolate. Really yummy-yummy (as Elias calls it).
After the tour, we walked through the city and also went into a small shop with a lot of textiles. This is part of a women's cooperative. Here I met Flor, who is one of these women.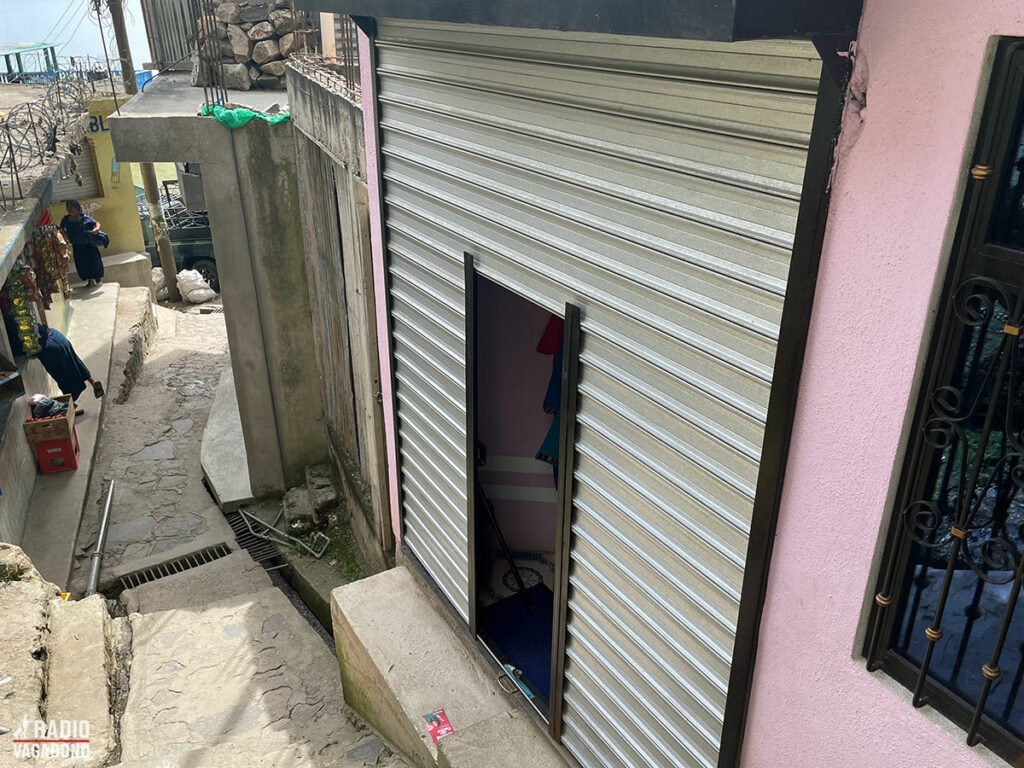 FLOR THE GUATEMALAN ARTISAN
"16 women are part of the cooperative and each one works on their own product. One family works on the shirts, another on the backpacks, and my family works on the traditional Guatemalan clothing attire." 
Flor tells me that it takes about three weeks to produce one tablecloth using an entire belt loom. Flor tells us about the manufacturing process and the reason why the items they sell cost little.
The shop is a bit tucked away in a small street and can be hard to find. So, they also sell their products on markets and in small pop-up shops at the harbour.
Flor is such a lovely woman, and it was so interesting to learn more about how they make such stunning garments.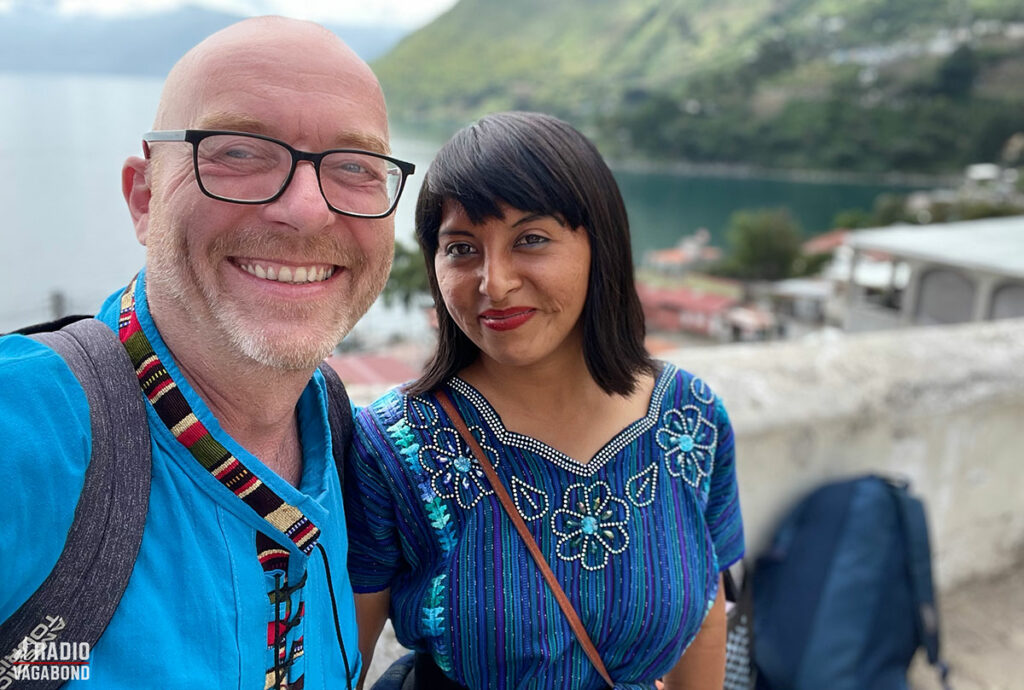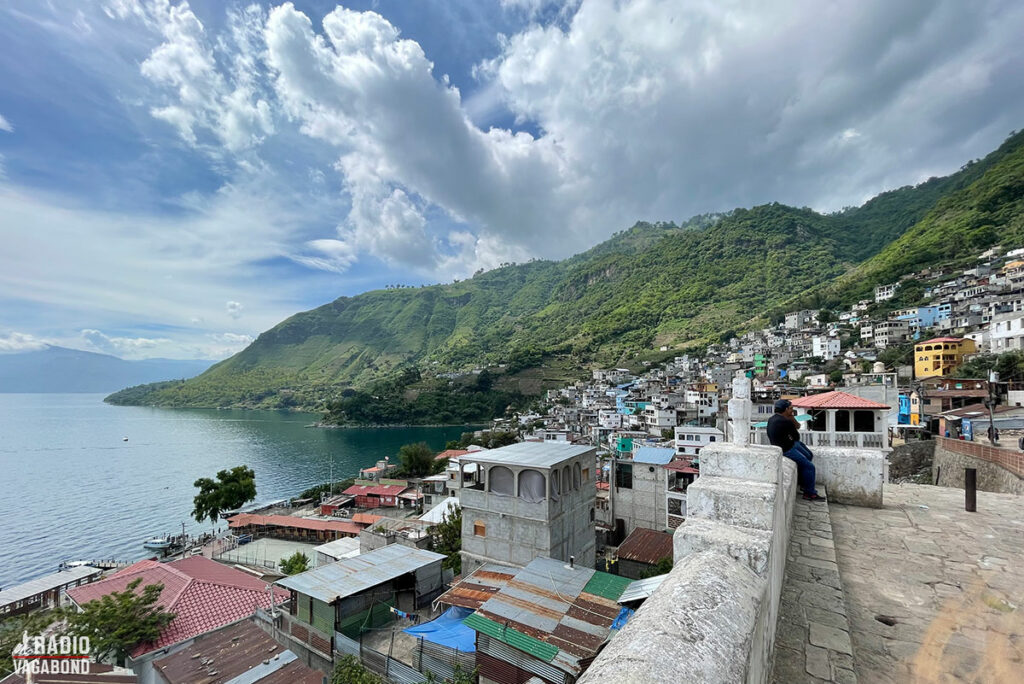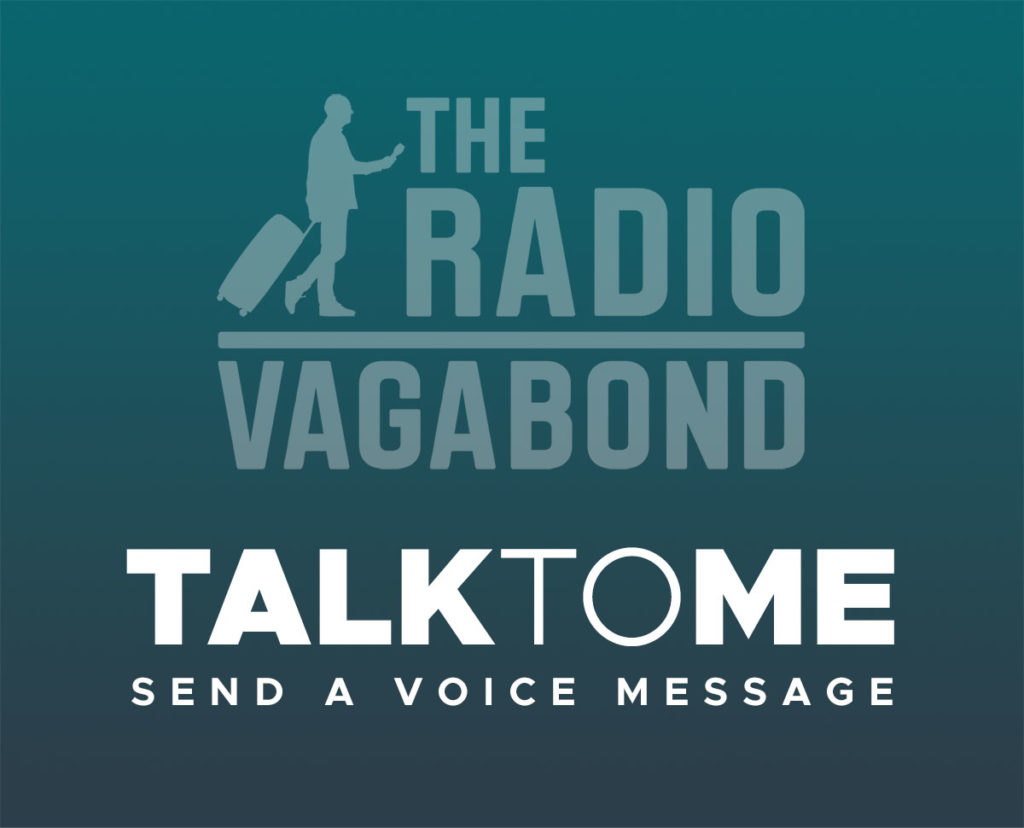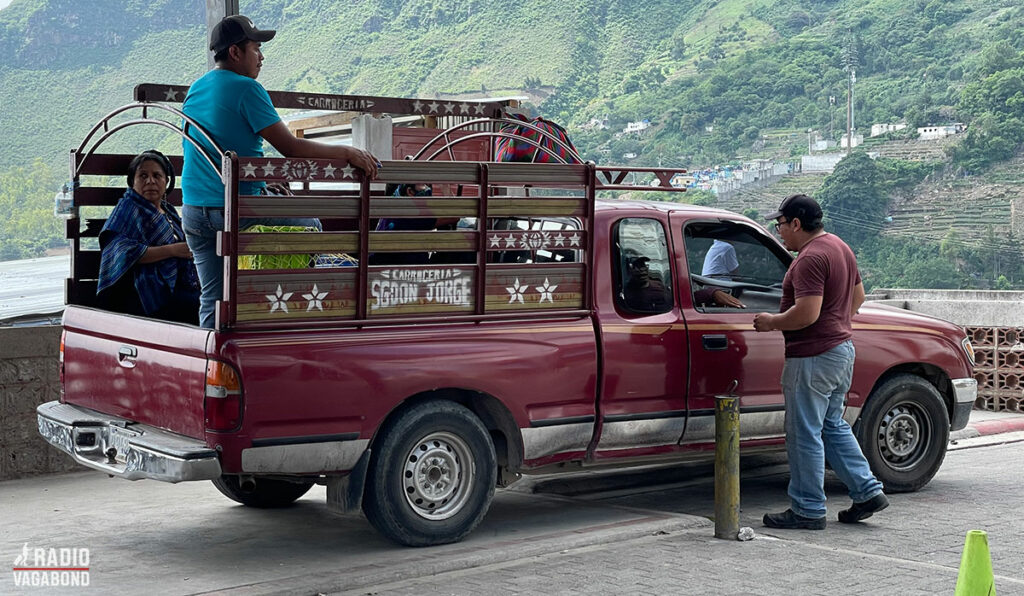 As planned, we caught a pickup truck taxi from San Antonio Palopó to Santa Catarina Palopó. Or as we started calling these two little towns: San Antonio Palle Bo and Santa Catarina Palle Bo.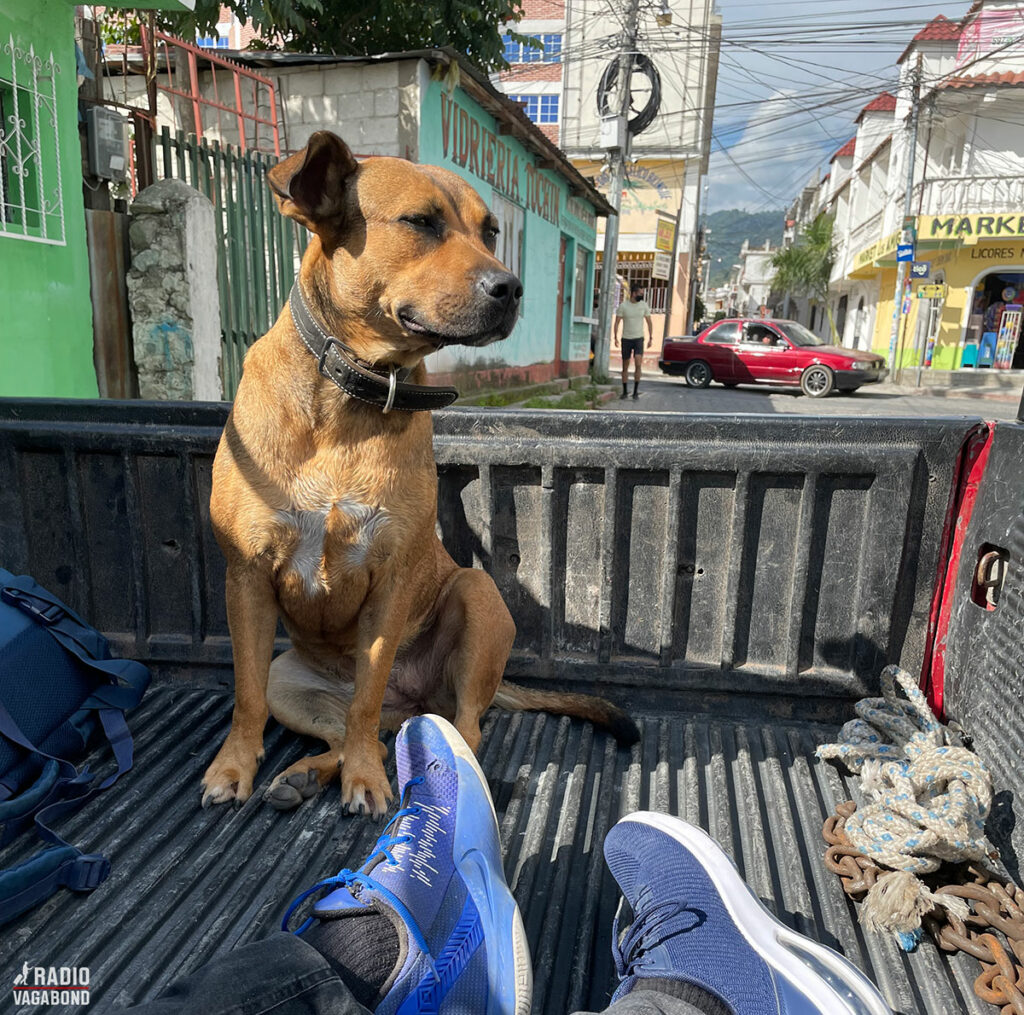 CHILD LABOUR?
As we were walking through Santa Catarina Palopó, we turned down a small street to the lake and met a little girl in a shop selling something that looked like it could have been made by Flor and the other women in the cooperative.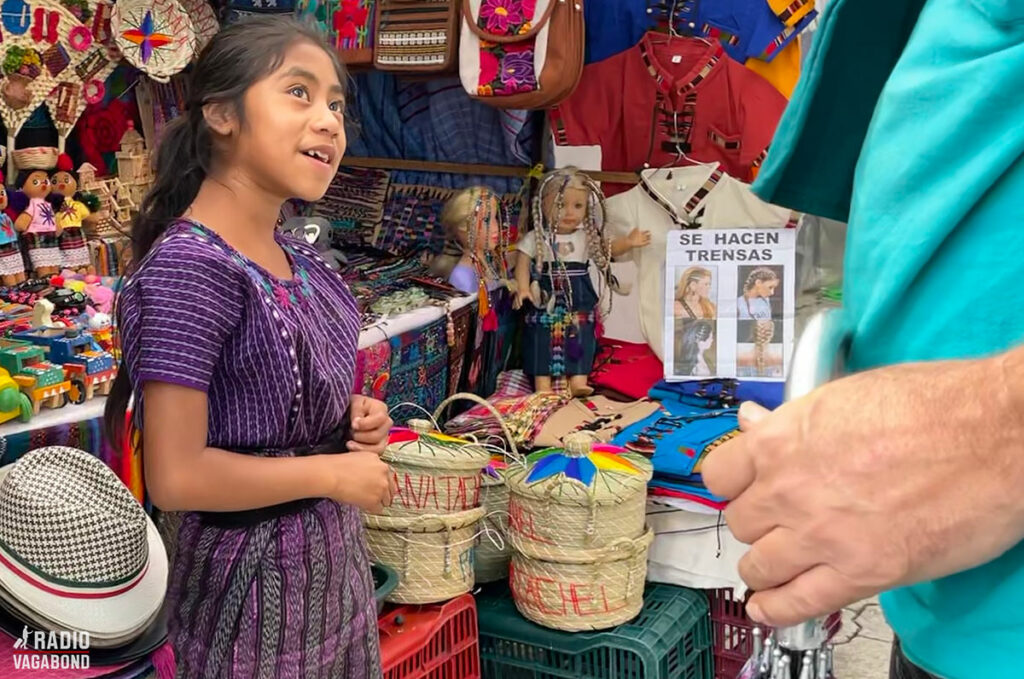 Lake Atitlán in the mountain
Lake Atitlan is one of the most beautiful lakes I've ever seen. It sparkles in the sunlight and is surrounded by mountains and volcanoes covered with blooming wildflowers. It's in the Guatemalan Highlands of the Sierra Madre Mountain range and sits 1,562 m (5,125 ft) above sea level.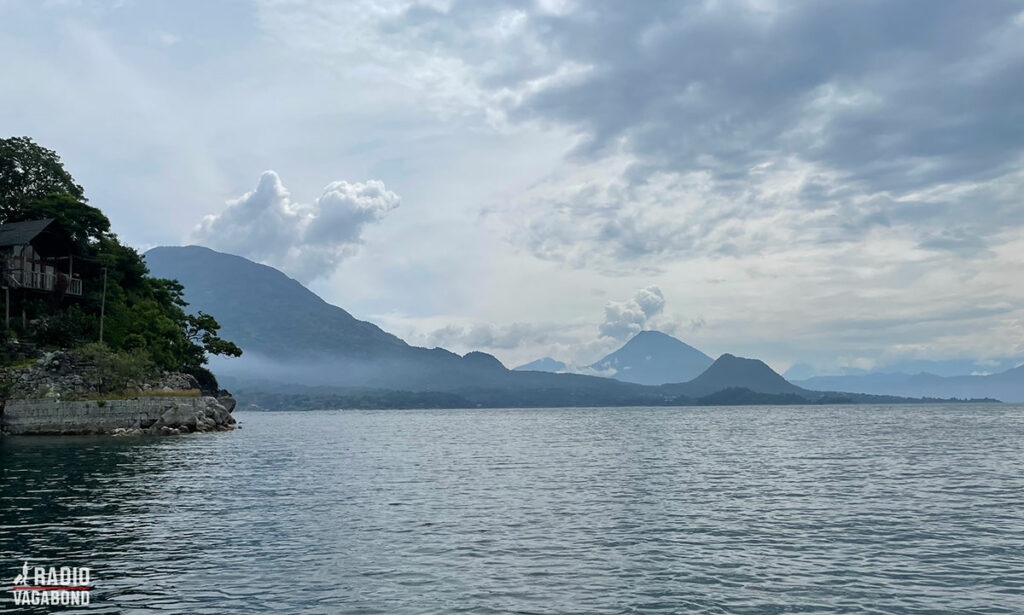 From here, you can look across the lake to where we were staying in San Lucas Tolimán, including the three major volcanoes: Volcán Atitlán, Volcán Tolimán, and further out to the right Volcán San Pedro.
You can also see a big rock at Cerro de Oro close to San Lucas Tolimán, which Andrés explains the local legend about it being the head of one of the volcanos.
"The legend says that there was a fight between the Gods Atitlán and Tolimán, which ended with Atitlán beheading Tolimán. And so, this rock at Cerro de Oro is believed to be the decapitated head of Tolimán."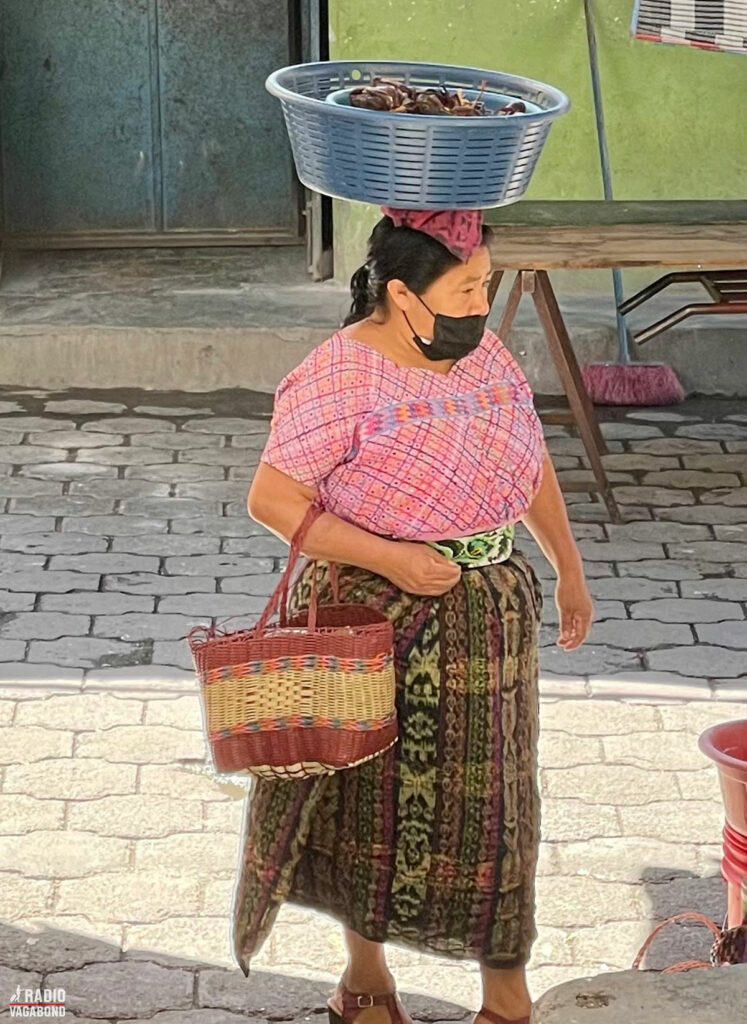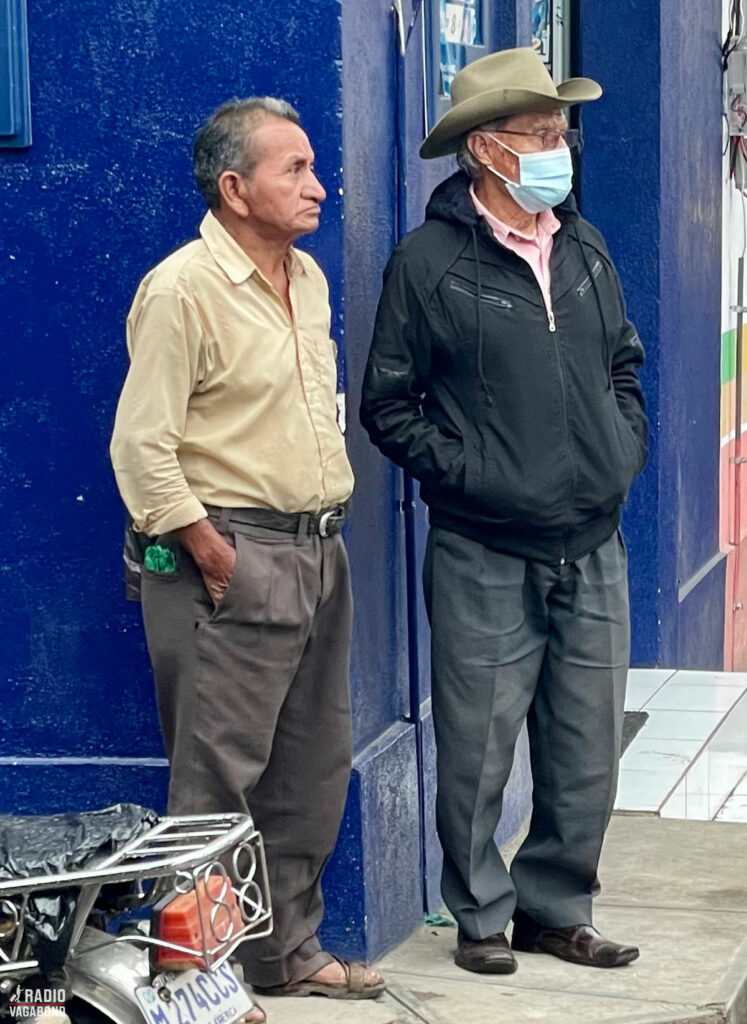 We continued to Panajachel (or just Pana as they call it) situated along the way west and still in the northern part of the lake. 
Pana is known as a tourist town: it's well-developed with a lot of resources for both locals and expats alike. It has the perfect mix of natural beauty, good prices, easy travel connections, and some of the best shopping in Guatemala. Also, there are plenty of tour agencies offering day trips and tours around the entire lake.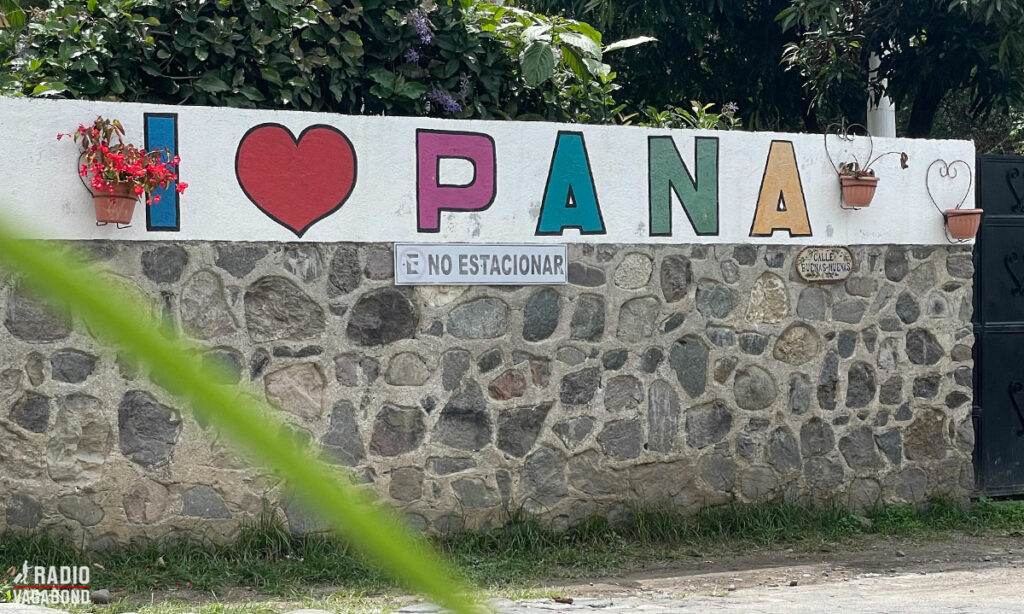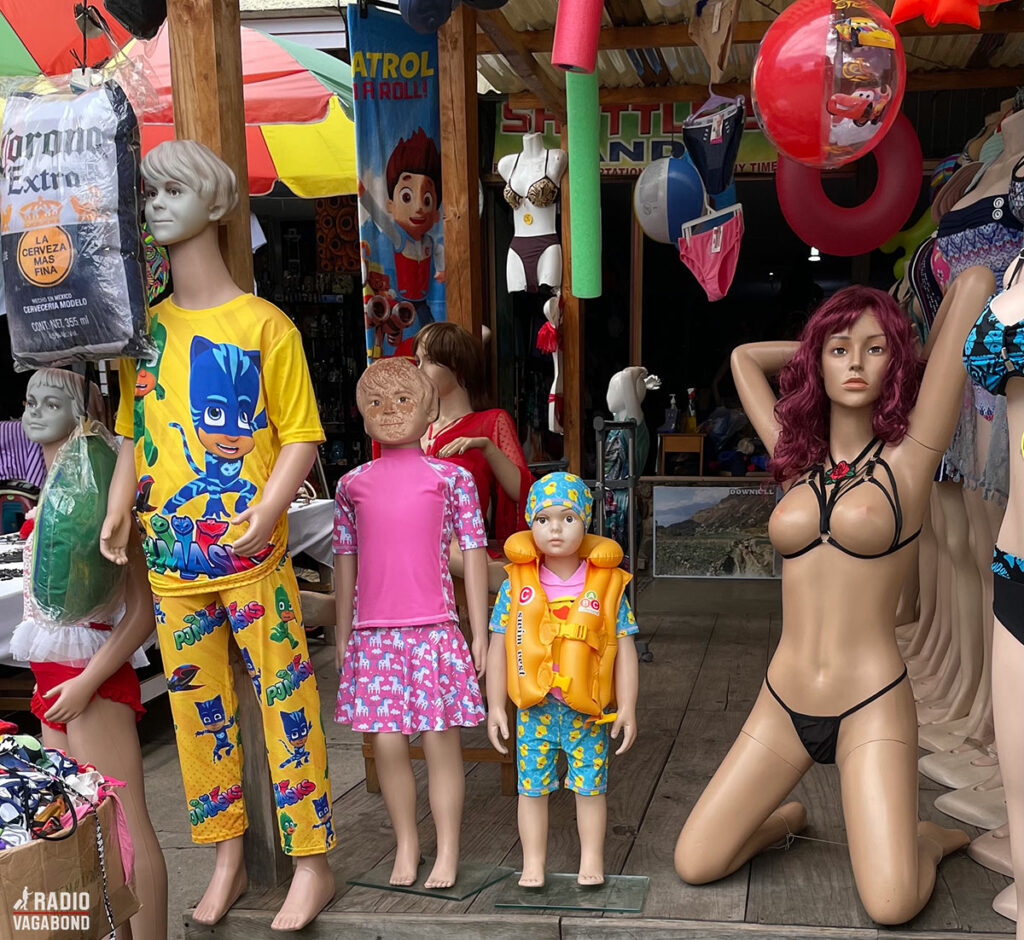 It's here in Panajachel we're meeting Siobhan in a few hours. And together, we ask Andrés to tell us the story of how he ended up running an Airbnb guesthouse in San Lucas Tolimán. 
And since Andrés is a storyteller, we don't have room for that in this episode. The good news is that you'll get the episode with Andrés' story already tomorrow.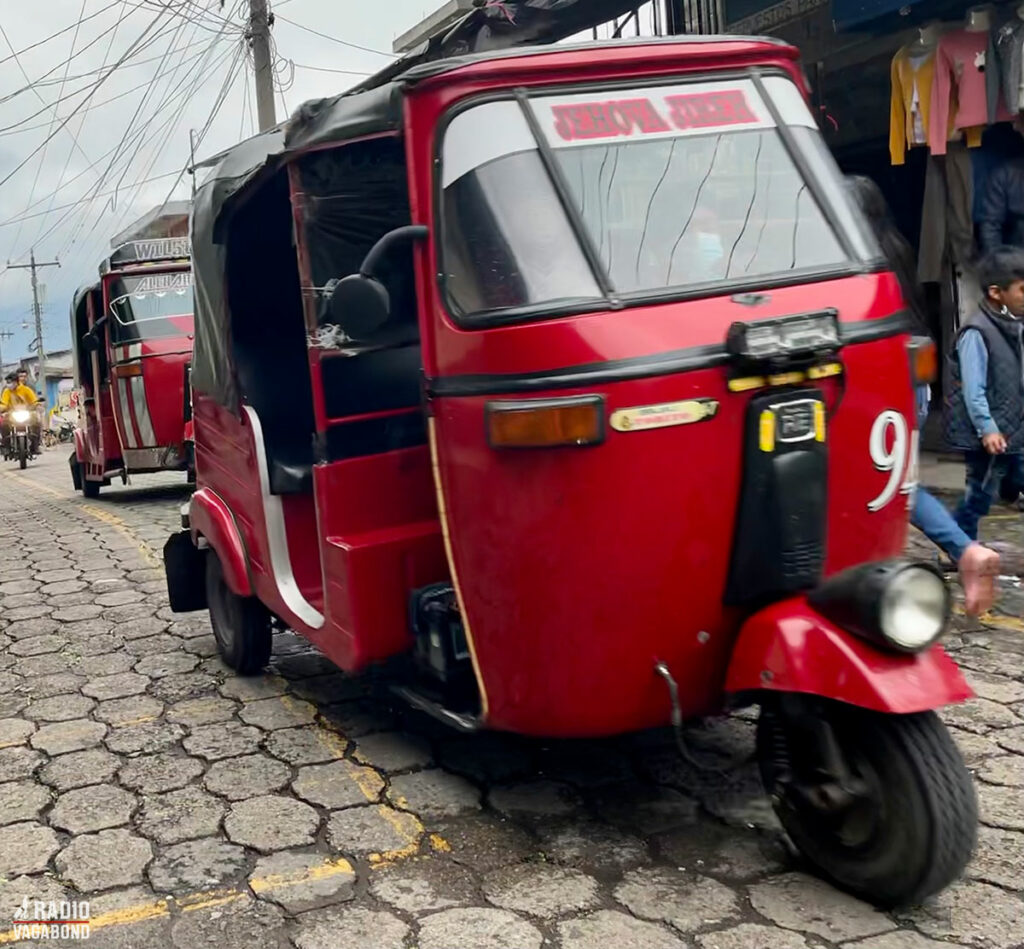 My name is Palopó, and I gotta keep moving. See you.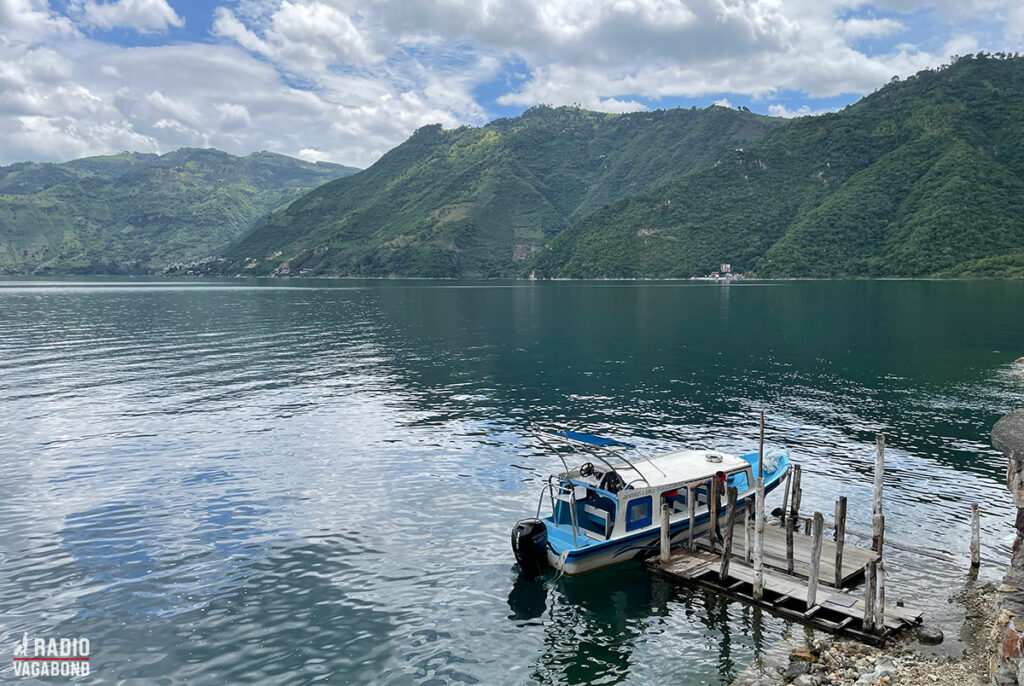 COVID-19 TRAVEL & TOURISM RULES FOR GUATEMALA AUGUST 2021
For the latest COVID-19 travel restrictions and tourist regulations, please visit this website. Make sure Guatemala is open for tourism before booking your trip.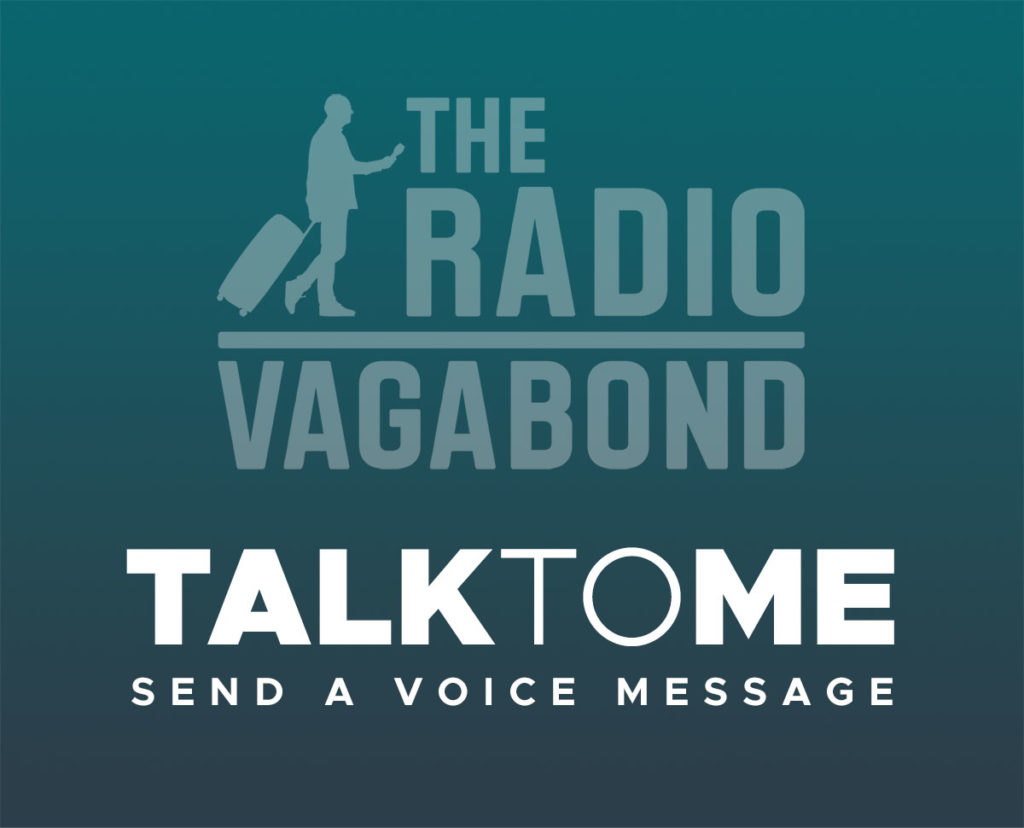 Either way, I would love to hear from you. It's so nice to know who's on the other end of this.
SPONSOR
A special thank you to my sponsor, Hotels25.com, who always provide me with the best, most affordable accommodation wherever I am in the world.
Hotels25 scans for prices on the biggest and best travel sites (like Booking.com, Hotels.com, Agoda and Expedia) in seconds. It finds deals from across the web and put them in one place. Then you just compare your options for the same hotel, apartment, hostel or home and choose where you book.
When you book with Hotels25, you get access to 5,000,000 hotel deals. And it's "best price guaranteed."