READY TO GO CRUISING AGAIN
I boarded the Celebrity Cruise ship, Equinox, on the pier in Fort Lauderdale, Florida, with my cabin-roomie, Siobhan – that I featured in the latest episode. 
My name is Palle Bo. Welcome back to all new episodes of The Radio Vagabond. This is Season 7, episode 206, and today we're going to St. Croix – one of the US Virgin Islands.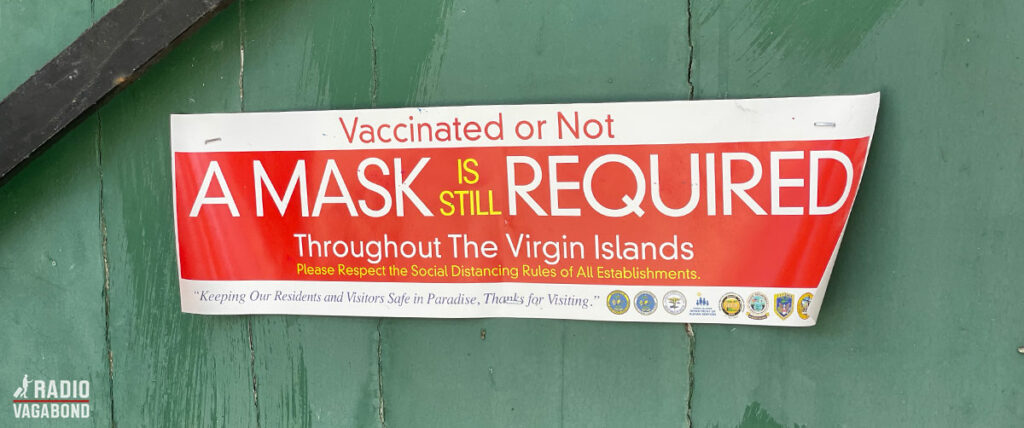 CRUISING IN A PANDEMIC
This episode is recorded just a few days ago, as cruising is starting up again after the pandemic. And they are taking so many precautions for our safety. As we all know (from the beginning of the pandemic), a cruise ship is not the best place to be if there's a Coronavirus outbreak. 
They require that all passengers are fully vaccinated, and on top of that, we all need to have a Covid test to board. Plus, they are sailing with less than half as many passengers as they have the capacity for.  
Also, as I mentioned in the latest episode a few days ago, they changed the itinerary, and then at some ports, we're only allowed to leave the ship on port days if we go on one of their excursions. 
Everything is to prevent any cases of Covid on the ship. So, we're probably relatively safe – and thank God (even though it could make this podcast go viral).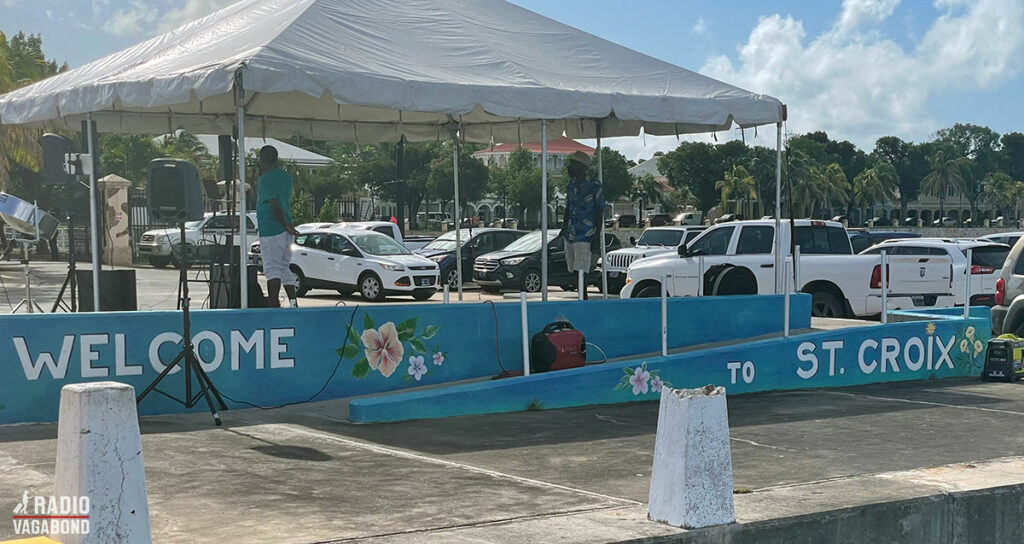 WELCOME TO SAINT CROIX
As we set foot on land at the first stop on the cruise, we're greeted by local dancers, a DJ, and some guys on stilts. It's a special place for me as a Dane because the US Virgin Islands used to be a part of my home country, Denmark.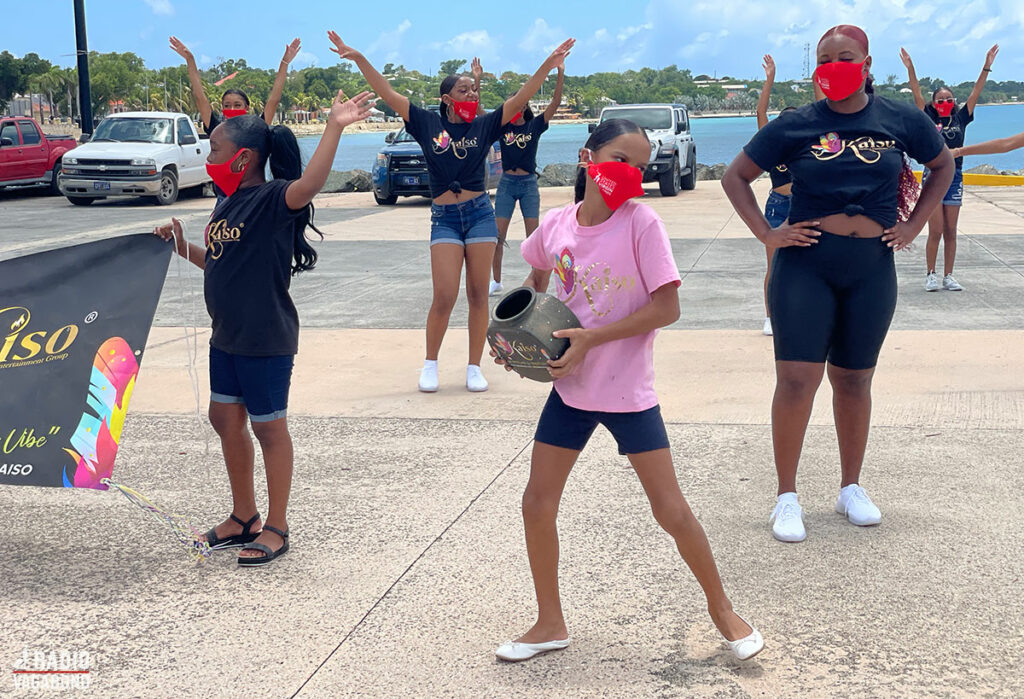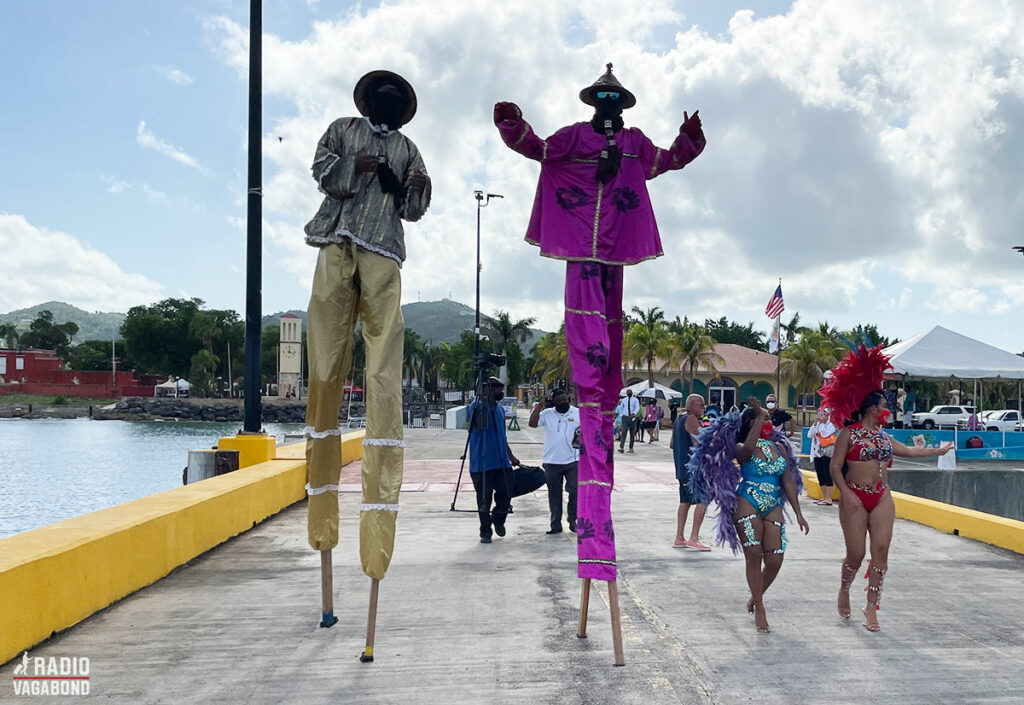 But let's start with seven facts about where we are:
1. YOU STILL SEE A BIT OF DENMARK HERE
Up until March 1917, they were called the Danish West Indies, and still, there is a lot of Danish history here. Like location names. The street sign in Kings Street also has the Danish name Kongensgade. There's also a Kirkegade (Church Street). Today, I'm visiting Frederiksted and Christiansted – also very typical names for Danish kings.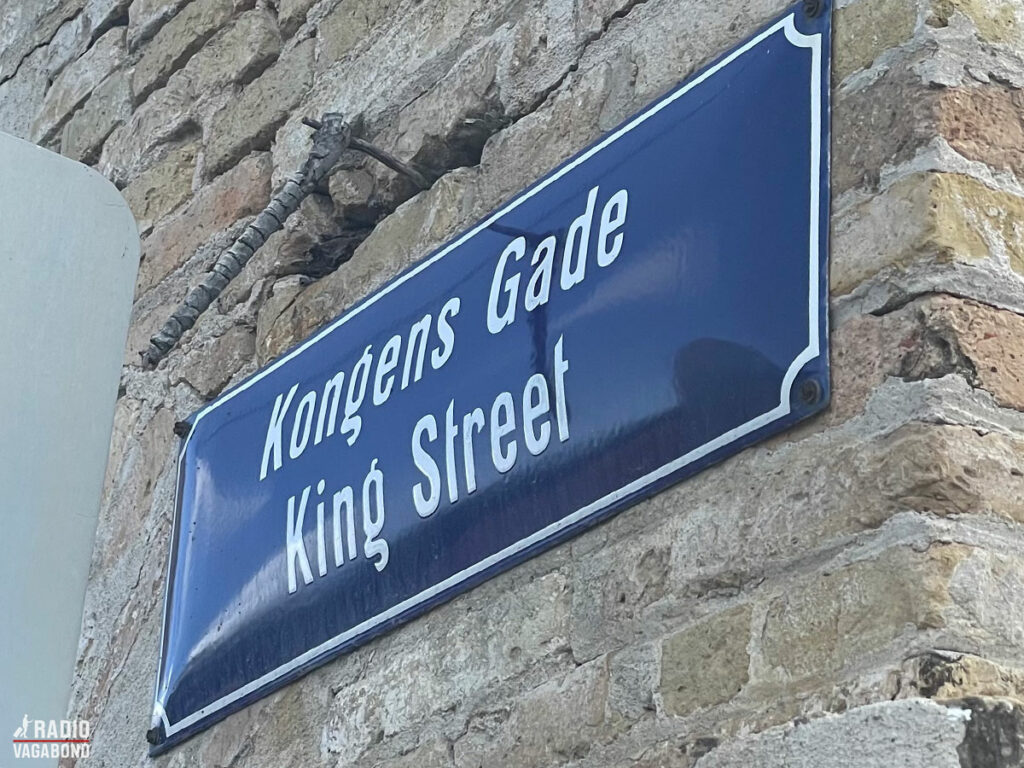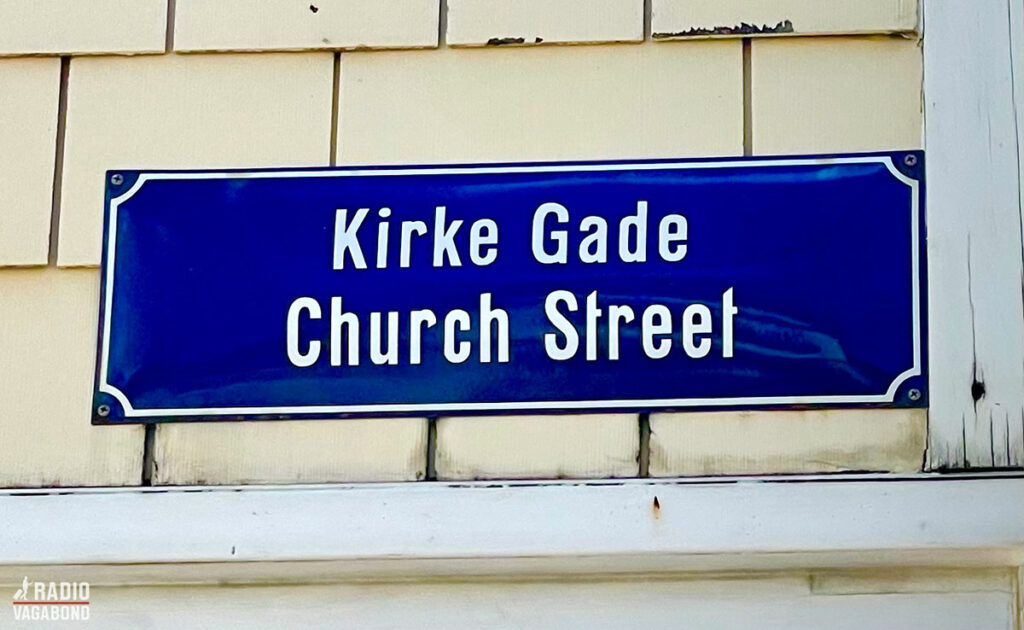 2. A VERY BIG REAL ESTATE DEAL
Denmark sold the islands for 25 million USD in gold (around 554 million USD in current money). Someone might call it "a very big real estate deal"…  
3. THE CAPITAL IS NOT ON THE BIGGEST ISLAND
St. Croix is the largest of the islands in the territory. But the capital, Charlotte Amalie, is located on St. Thomas.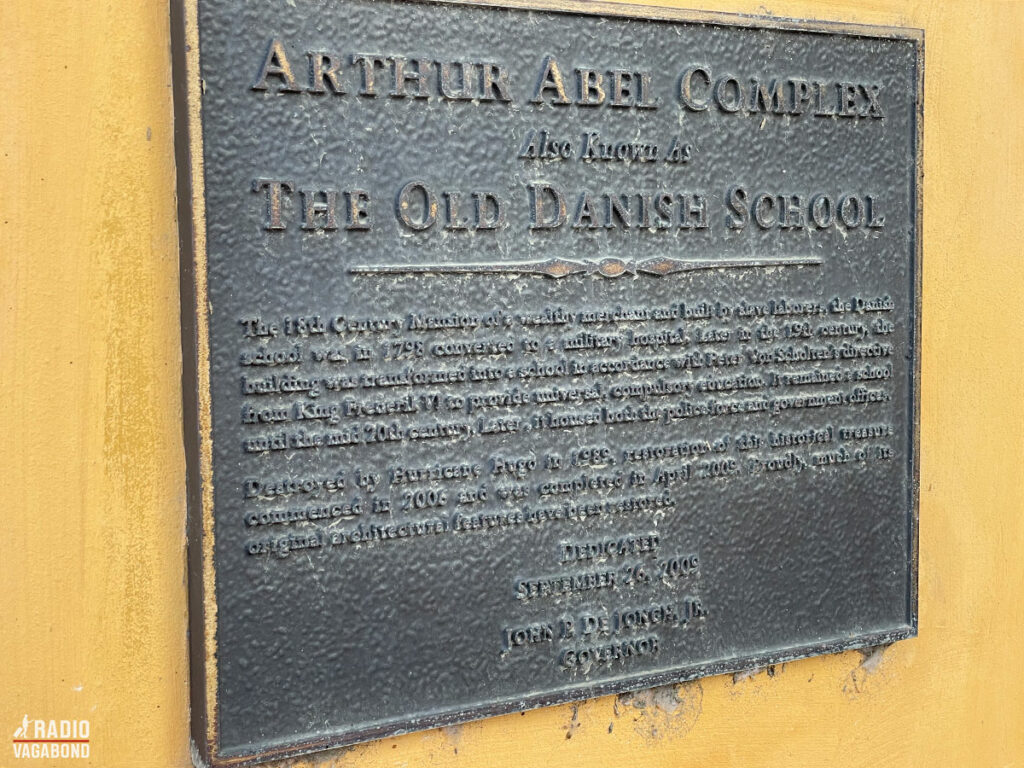 4. THE LAST VIRGIN
Most people know that there are three main US Virgin Islands, but not that many years ago, a fourth was added: tiny Water Island, located off the coast of St. Thomas. And it is tiny – less than one square mile (around two square kilometres), and the USA bought it for a cool $10,000, making it what locals playfully call "The Last Virgin." 
5. HALF OF THE POPULATION IS ON SAINT CROIX
The population of St. Croix is a bit more than 50,000 – almost half of the populations on the islands.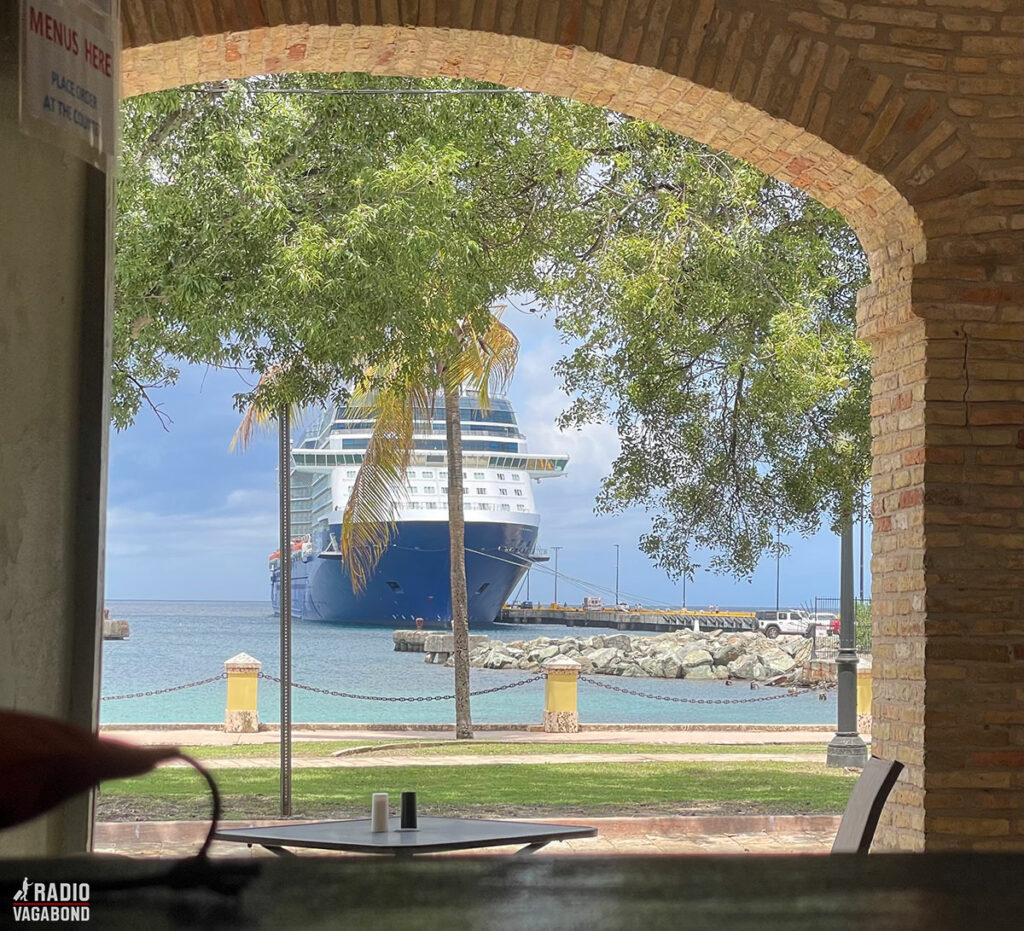 6. AN ISLAND WITH A LITTLE MOUNTAIN
The highest point of St. Croix is Mount Eagle, at 355 meters (1,165 ft). 
7. TWO CITIES GAVE IT THE NICKNAME
St. Croix's nickname is "Twin City", for its two towns, Frederiksted on the western end (where we dock with the cruise) and the bigger, Christiansted, on the northeast part of the island (where I'm going later today).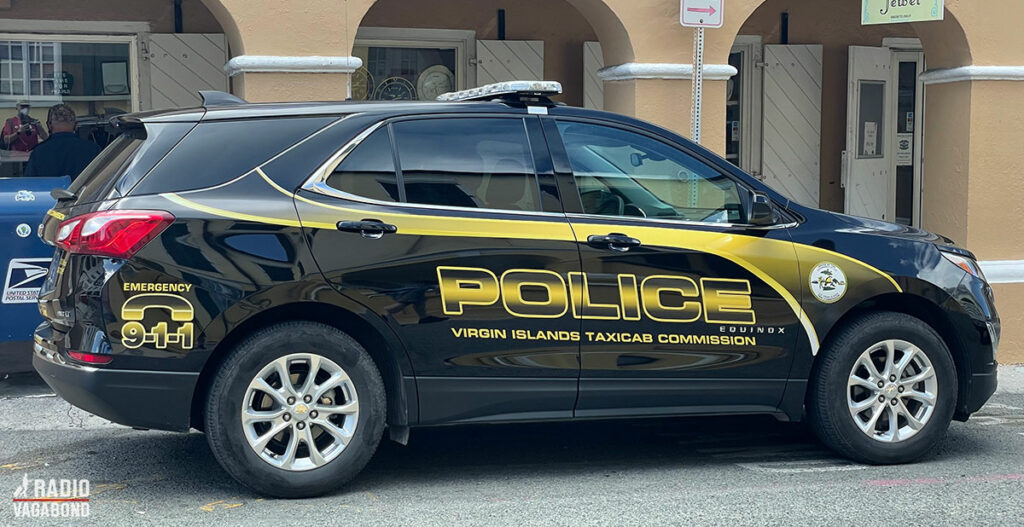 ONE COFFEE AND TWO CHATS, PLEASE
I start my day in Frederiksted, before I go on a tour in Christiansted. I went to a coffee shop for some coffee and better Wi-Fi than what is available on the ship. After walking around the city, I ended up in a place called Polly's at the Pier. I got chatting with the owner, Susan.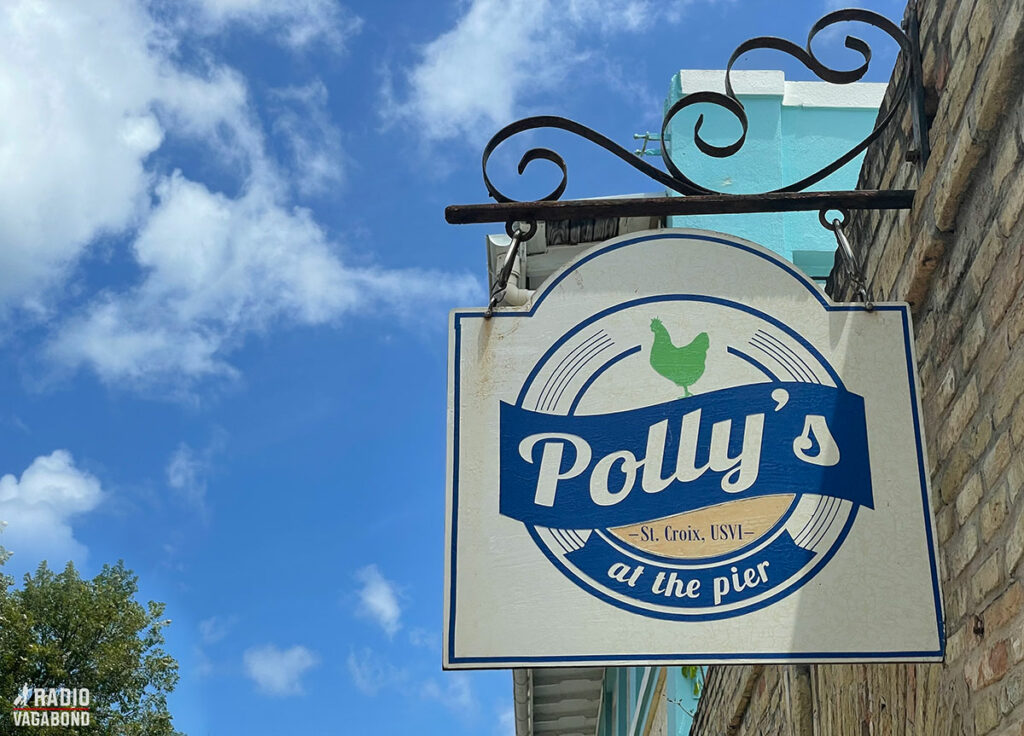 She tells me that she's from Colorado and came here to the island looking for a warm place to retire. And then she ended up buying the coffee shop in the middle of the pandemic. In my conversation with her, she confirms that there is a thing called "island time" here, and you do get a bit of Island fever. But Susan likes it here and have no plans of leaving anytime soon.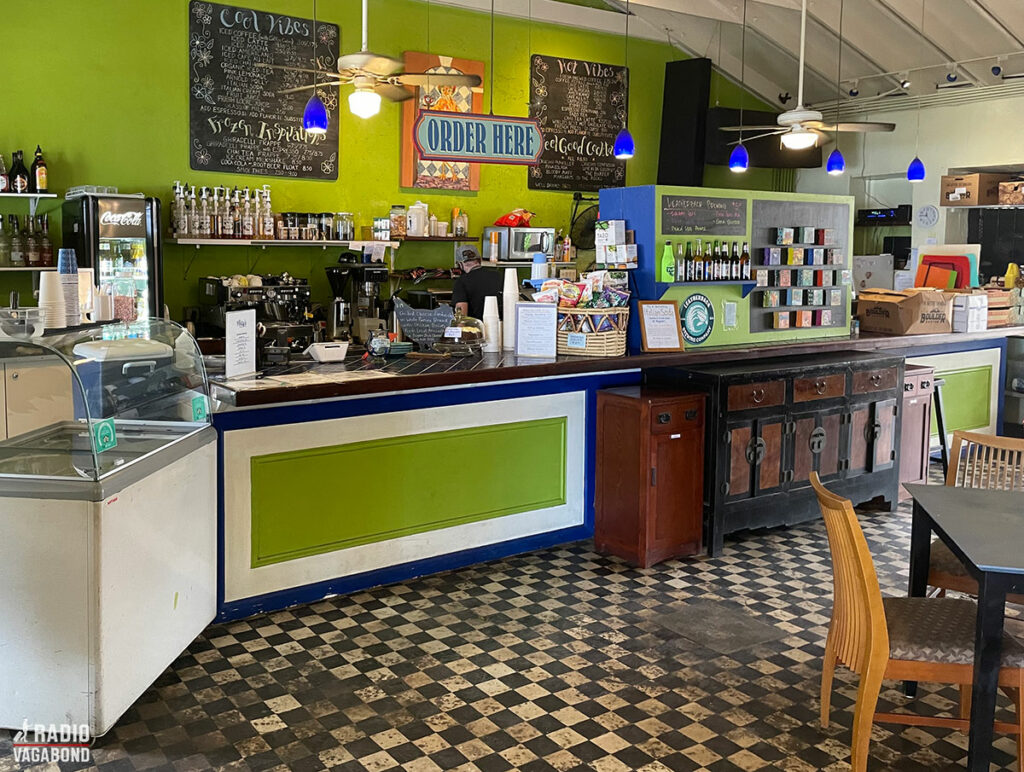 We're sitting in the courtyard behind the café with chickens running around us. And there's also a place where you can rent a bicycle. Here I meet Rebecca, who is she's born and raised here.
Please have a listen to the episode to hear my conversation with these two women. Then you will also hear my alarm going off in the middle of the last chat – reminding me that it's time for me to get ready to go on the tour to Christiansted.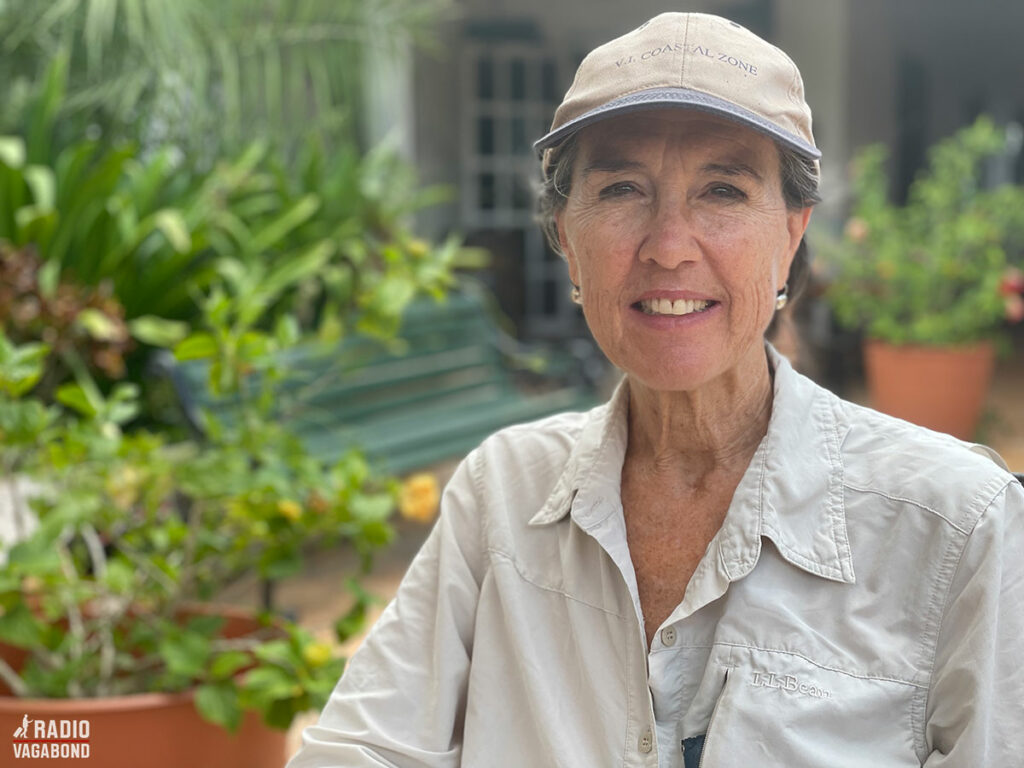 CHRISTIANSTED AND THE TEN-DOLLAR MAN
At the beginning of the walking tour, our guide goes into a 2-minute statement given to her by Celebrity Cruises. They asked her to read it to us, and it's all about the things we need to know about how to act when going on a walking tour in Covid-times. And guess what? We need to wash our hands, maintain social distancing, and always wear a mask. You know all the same things we've been hearing 200 million times in the last 18 months… But good to know that they are taking it seriously.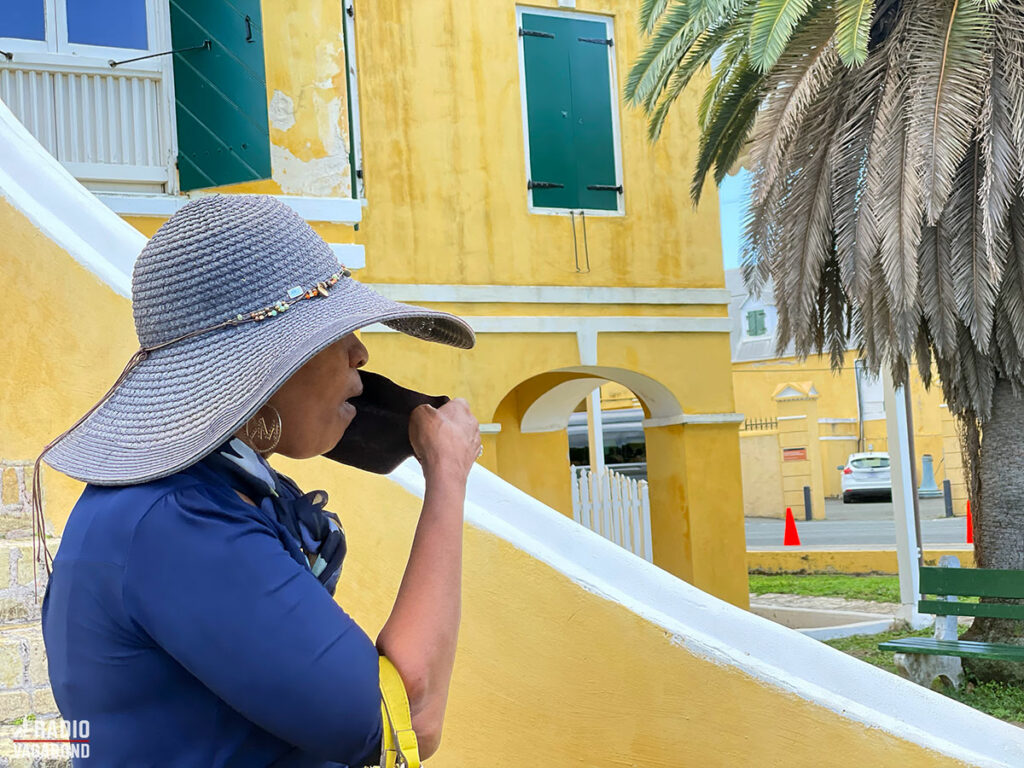 Our guide is a slightly older woman with the wonderful name Heavenly Petersen. Yes, her first name is really Heavenly, and the last name is Petersen – which is a unique Danish way of spelling it. 
She confirms my suspicion that she has Danish ancestors, so I tell her that I'm from Denmark. And much to my surprise, I get no reaction. I was expecting a "wow, really" or "maybe we're related" or just a smile. But nothing. There was no reaction whatsoever – just a "good to meet you, sir" a few seconds later. So, I thought she might not have heard me, and I repeated myself: "My name is Palle, and I am from DENMARK".
Again, nothing. I found it funny and slightly weird, and I still thought that she didn't hear it.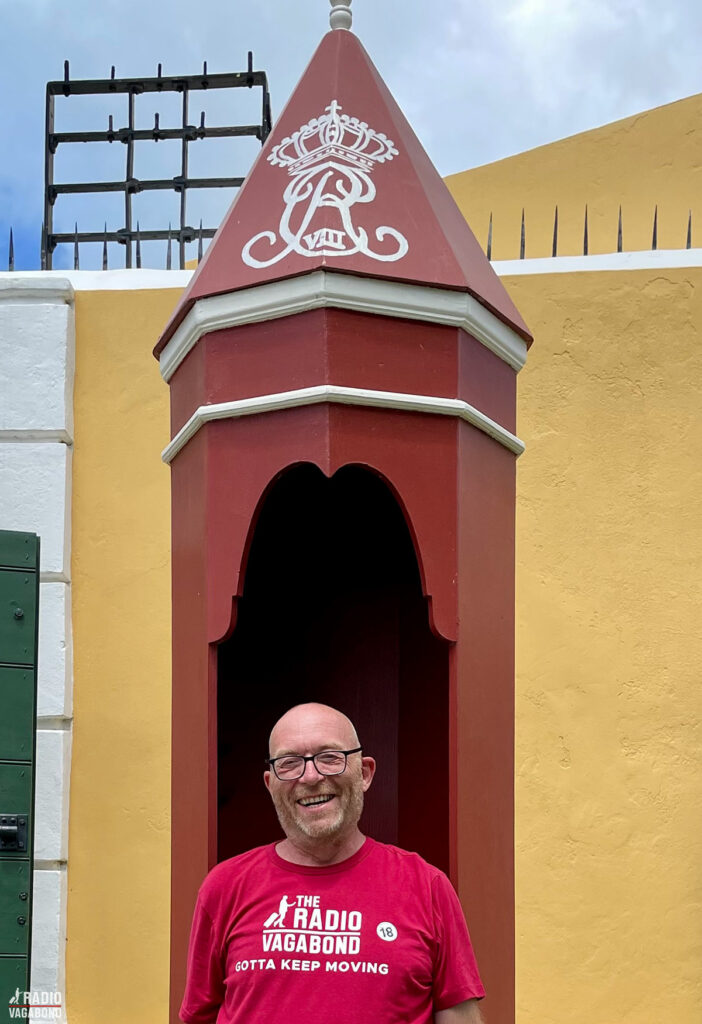 But a bit later, I find out that she did. When we came to the entrance of the fort Christiansvern, there was a "Skillerhouse" outside. It's a little red human-size house that is uniquely Danish. It's where a soldier can stand in when it rains, and we have them outside the royal castle in Copenhagen, Amalienborg. And as I mention that to Heavenly, she shows me that she did hear that I was "the gentleman from Denmark".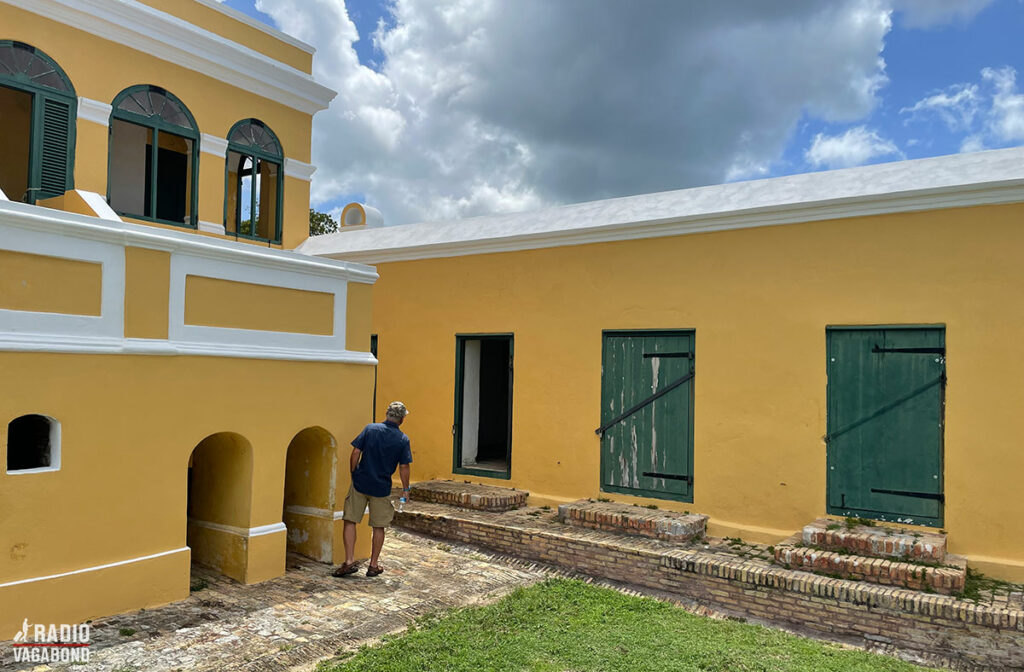 MY NAME IS ALEXANDER HAMILTON
" How does a bastard, orphan, son of a whore and a Scotsman, dropped in the middle of a forgotten spot in the Caribbean by providence, impoverished in squalor, grow up to be a hero and a scholar?"
These are words from the famous Broadway musical about Alexander Hamilton, and he grew up right here on St. Croix and later became one of the founding fathers of the United States – and got his face is on the ten-dollar bill. 
We walk inside fort Christiansvern and hear more about this man and his mother, Rachel Faucett Lavien, who spent time in a prison cell here.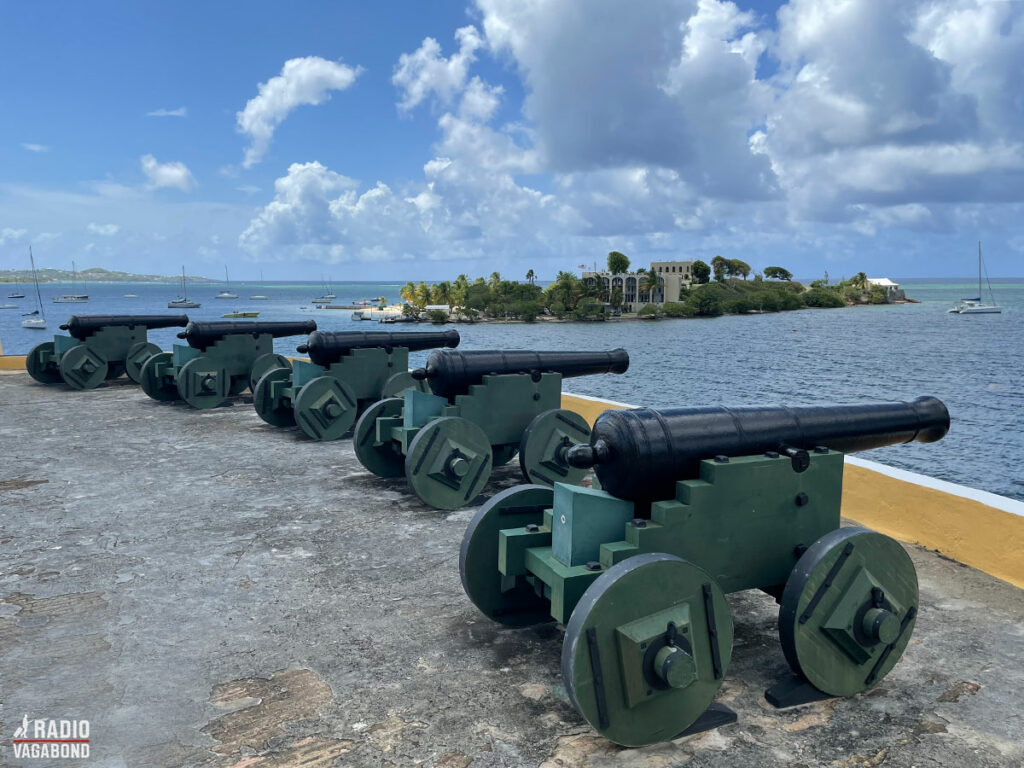 STORY OF HAMILTON AND HIS MOTHER RACHEL
Inside Hamilton's mother's prison cell, which they call Rachel's Room, Heavenly Petersen tells me that Rachel was sent in jail with a push from her, John Michael Lavien, for having "flirtatious ways". But it might have been just a bit more than flirting.
While she was married to Lavien, she and another man, Cronenberg, were caught in a bedroom, undressed and (as it said in the court documents) "with more circumstances that sufficiently demonstrated their shameless intercourse and scandalous life."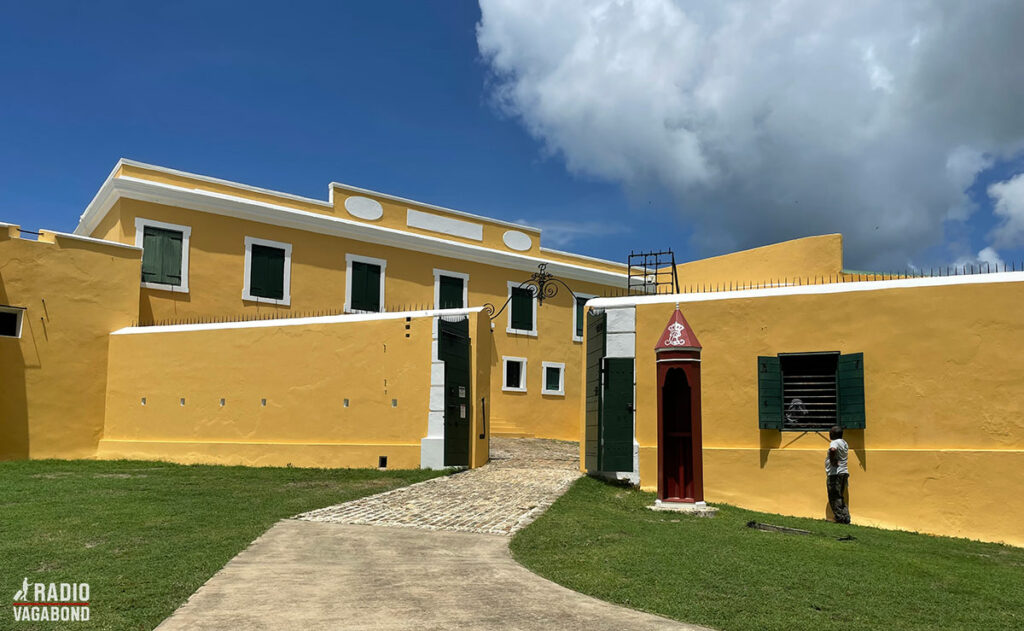 So, this is why Lin-Manuel Miranda refers to Alexander Hamilton as a son of a whore in the hit musical. 
Both Rachel and Cronenberg ended up in jail for several months for their adultery. Rachel 6 months here in Christiansvern. Once released, Cronenberg was booted off the island and later showed up in St. Thomas.
Rachel had to promise that she would go back to her husband and be very nice to him and do everything he told her to do. But she tricked him and left the island to go back to Nevis, another Caribbean Island in Saint Kitts and Nevis.
Here she met Scotsman, James Hamilton, and they had two sons when she still was married to Lavien: James Hamilton Jr and one they named Alexander.
Lavien asked for a divorce in 1759 when James Jr was six and Alexander was two years old – or maybe four – it's a bit uncertain when exactly he was born. 
When James Hamilton Sr. heard about her real husband asking for a divorce, he abandoned her. She was alone back here in Christiansted on St. Croix with the two boys, where she supported them by keeping a small store – now knowns as the Hamilton House.
But not for long. She contracted yellow fever and died on February 19, 1768, leaving Alexander orphaned at 13 (or 11).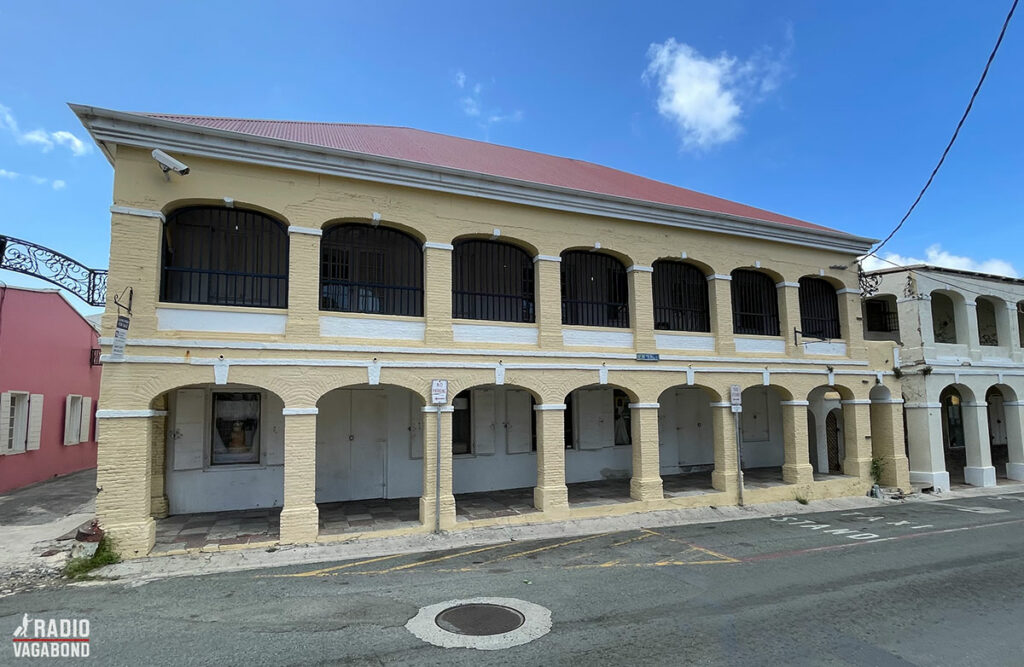 "I'M NOT THROWING AWAY MY SHOT"
So, how does this bastard, orphan, son of a whore and a Scotsman become one of the Founding Fathers of the United States and the ten-dollar face? 
"He got a lot farther by working a lot harder. By being a lot smarter. By being a self-starter. And by fourteen, they placed him in charge of a trading charter. "
Despite only being in his teenage years, he proved capable enough as a trader to be left in charge of the firm for five months while the owner was at sea. He was also an avid reader and later also a writer. He began to desire a life outside St. Croix. 
So, he was not throwing away his shots. 
For the rest of the history, go see the Musical on Broadway in New York… If you can get tickets.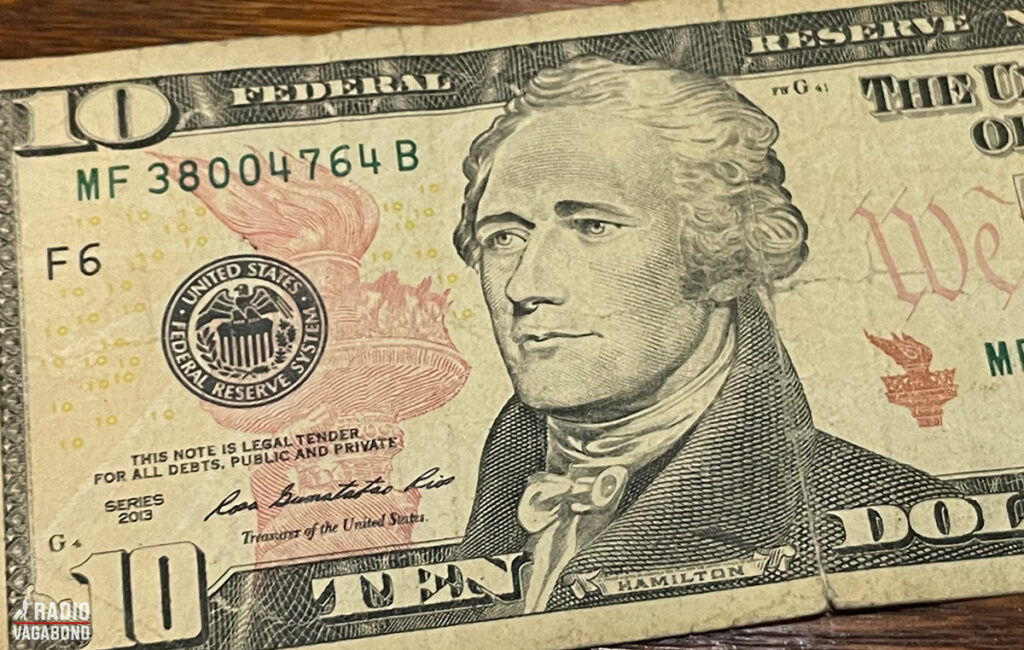 MUCH MORE THAN JUST HISTORY
And if you come to St. Croix, you should go on a historical tour of this place even if you're not Danish. 
But there are 100 things to do on St. Croix. Adventure, arts and culture, food and drinks, scuba diving and water sports. Click the link and see a list of the 100 things to do.
This was what I chose to do in the few hours I was here, but I might come back again and do some of the other 99. 
My name is Palle Bo, and I gotta keep moving. See you.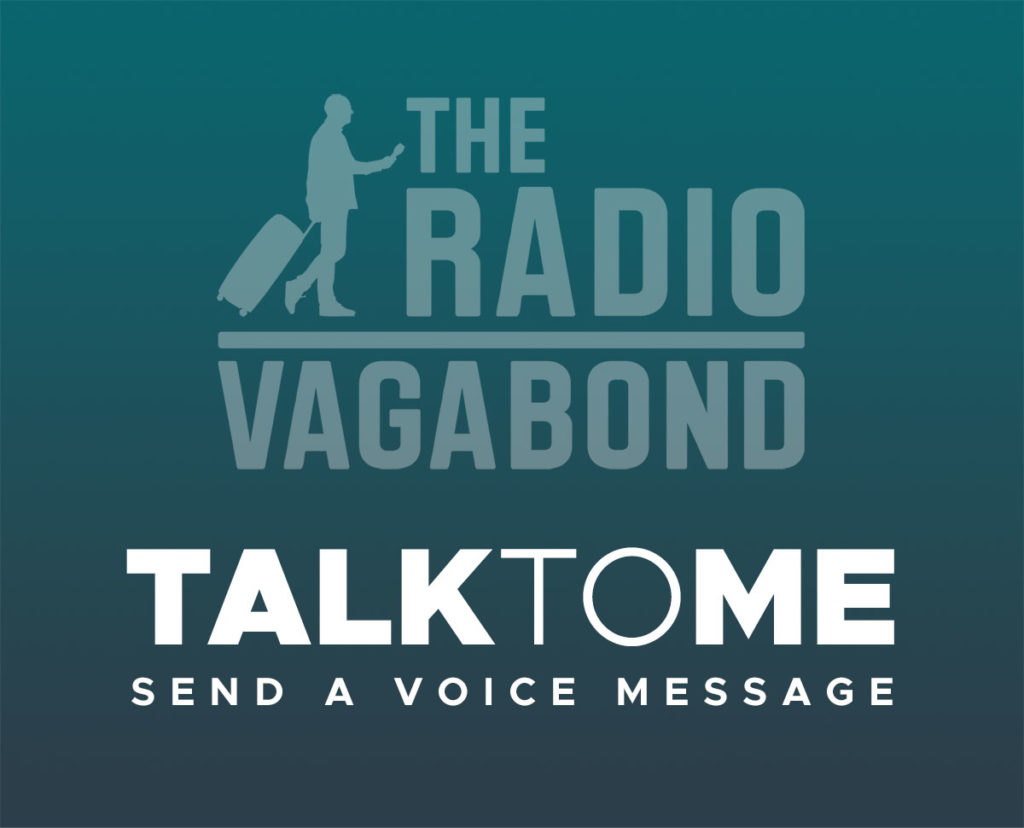 Either way, I would love to hear from you. It's so nice to know who's on the other end of this.
SPONSOR
A special thank you to my sponsor, Hotels25.com, who always provide me with the best, most affordable accommodation wherever I am in the world.
Hotels25 scans for prices on the biggest and best travel sites (like Booking.com, Hotels.com, Agoda and Expedia) in seconds. It finds deals from across the web and put them in one place. Then you just compare your options for the same hotel, apartment, hostel or home and choose where you book.
When you book with Hotels25, you get access to 5,000,000 hotel deals. And it's "best price guaranteed."