After wrapping up my adventures in Maine and saying farewell to my Couchsurfing friend, Blueberry Ben, I jumped back in my hired car and proceeded to head west. It was a drive of 243 miles that took me back through New Hampshire and just across the state line, where I eventually arrived at the last of the six states in New England — Vermont. 
Leaving Blueberry Ben back in his forest in Maine, I was on the lookout for another Ben: this time, the Ben from Ben & Jerry's. 
Spoiler: I didn't. But I met someone who has met the real Ben & Jerry. He is from Vermont, and funny enough, his name is also Ben. How weird is that? We'll call him Vermont Ben.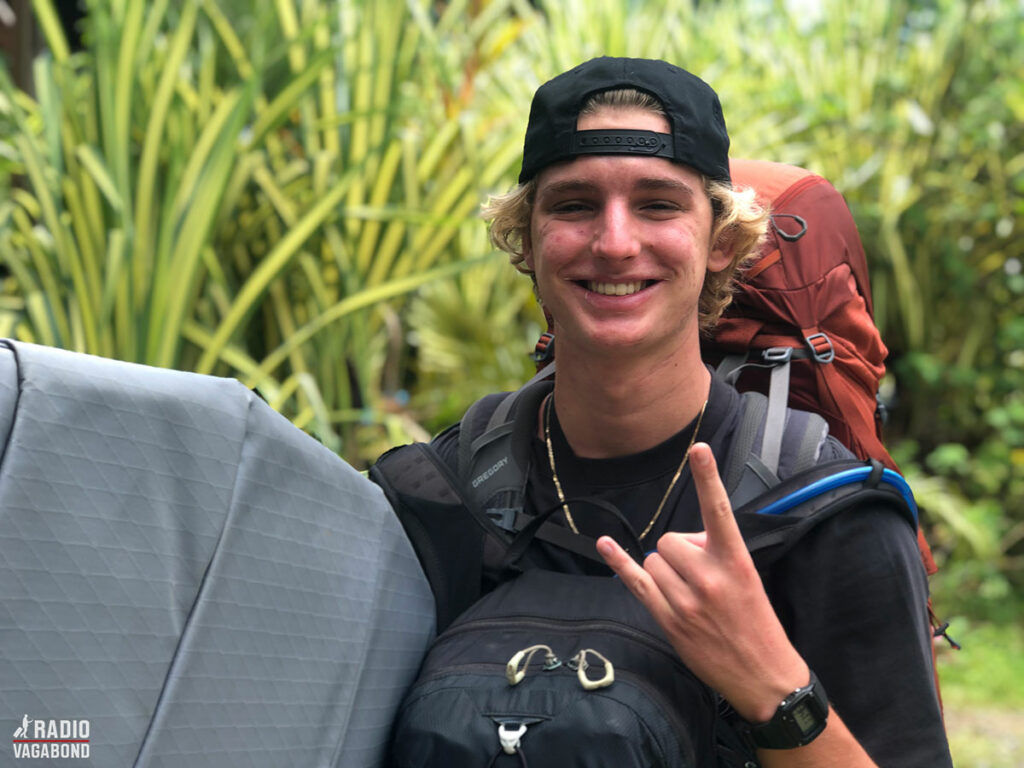 While editing this episode from Panamá, I met Vermont Ben during a pool tournament hosted by Selina Red Frog – the hostel I am staying at. How randomly serendipitous to meet a guy called Ben from Vermont that just happens to be the episode I was editing at the time. It's like the universal laws of attraction are working overtime, bringing me together with people from the podcast episodes I edit on the road! Next time, I think I'll edit an episode about tall Swedish models who have a preference for bald Danish travel podcasters… #hereshoping
"I'm 19 years old and I have been living in Vermont my entire life. It is a really beautiful place, with amazing people. There are a million things to do: it's a very outdoorsy place, it is extremely clean and environmentally safe and friendly. I ski, mountain bike, and do all activities you can do on a lake as I live on the lake. Most people from Vermont appreciate the outdoors and are very active, and the Vermont lifestyle is very attractive. It's a really amazing place to live and raise a family, indicated by the number of people who move there each year".
As a self-titled 'proud Vermonter', I decided to test Vermont Ben on his knowledge about his home state. He passed with flying colours. Here are a few facts about Vermont that Vermont Ben already knew…
FACTS ABOUT VERMONT
Vermont's name comes from the French phrase "vert mont," meaning "green mountain." Nickname: The Green Mountain State.

Vermont is the largest producer of maple syrup in the US, producing over half a million gallons a year (almost 2 million litres).

With a population of just 7,787 in 2012, Montpelier is the smallest state capital in the US. 

There aren't many people in Vermont: only about 645,000. The only state with a smaller population in Wyoming.

Some people joke that Vermont has more dairy cows than people. Not true! It has one cow for every 3.8 people, which is still the nation's highest cow ratio to people.

Montpelier is the only US state capital without a McDonald's. And no billboards on the side of the roads. Very non-American if you ask me!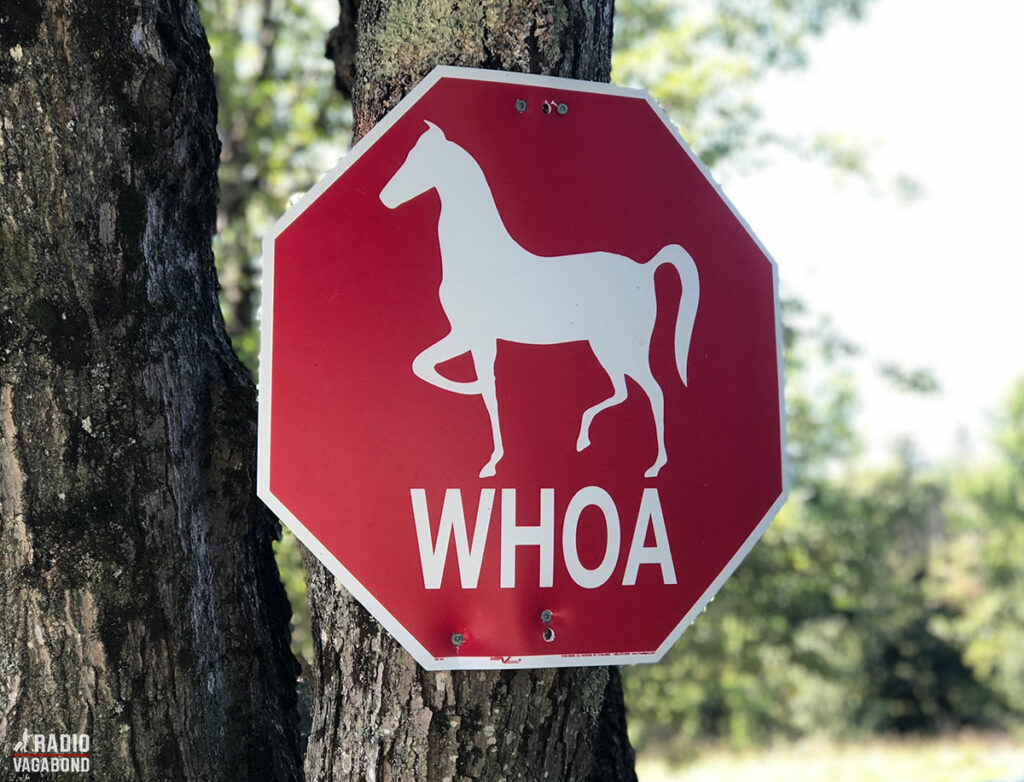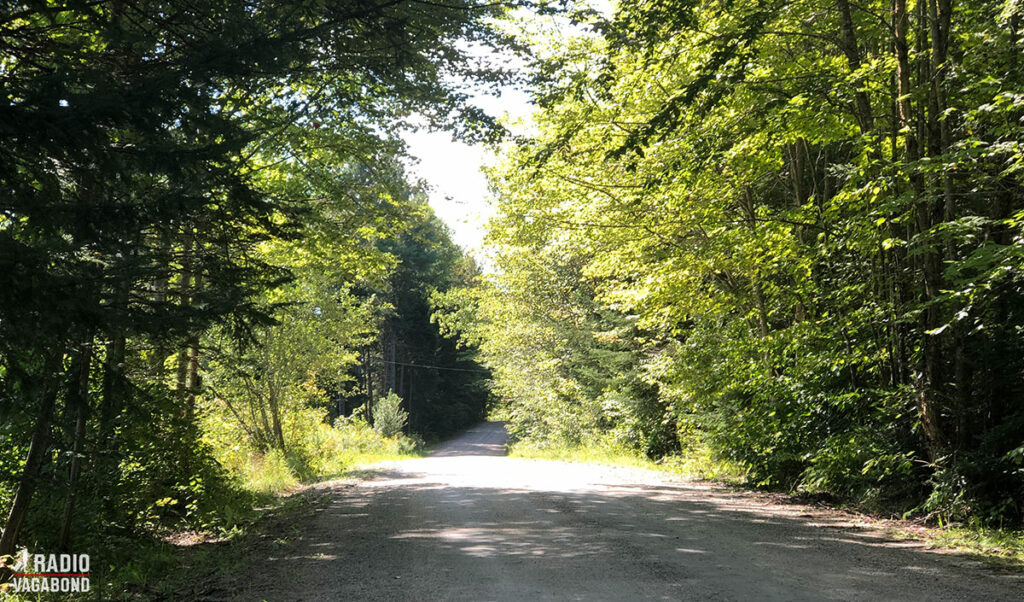 The lovely Airbnb I stayed at in Vermont is situated within walking distance to the border of New Hampshire, so each time I went to the grocery store down the road, I essentially crossed the state line. 
The day after I arrived, I decided to delve deeper back into New Hampshire to go for a hike on Mount Washington. It is the highest peak in the North-eastern United States at more than 6000 ft (almost 2000m), and it's the most topographically prominent mountain east of the Mississippi River.
After my blood pressure health scare, I was told to increase my cardio to get my blood pumping regularly — doctor's orders. That morning, I already went for a run, so by the time I started on the trail, I was a little tired…and sweaty.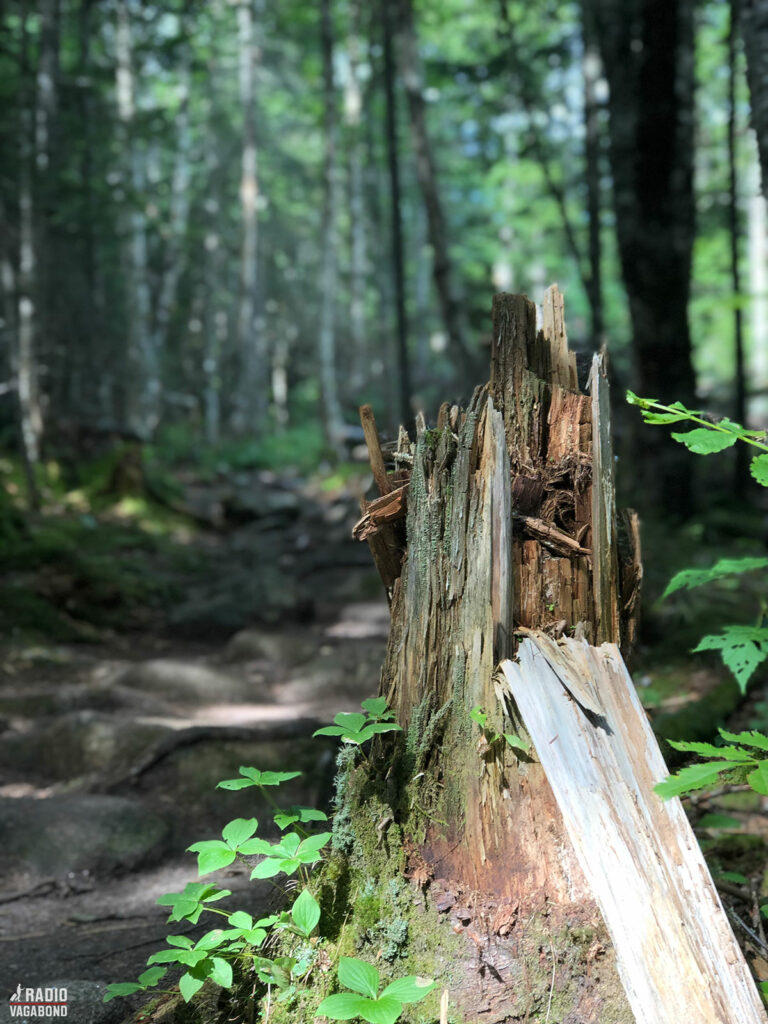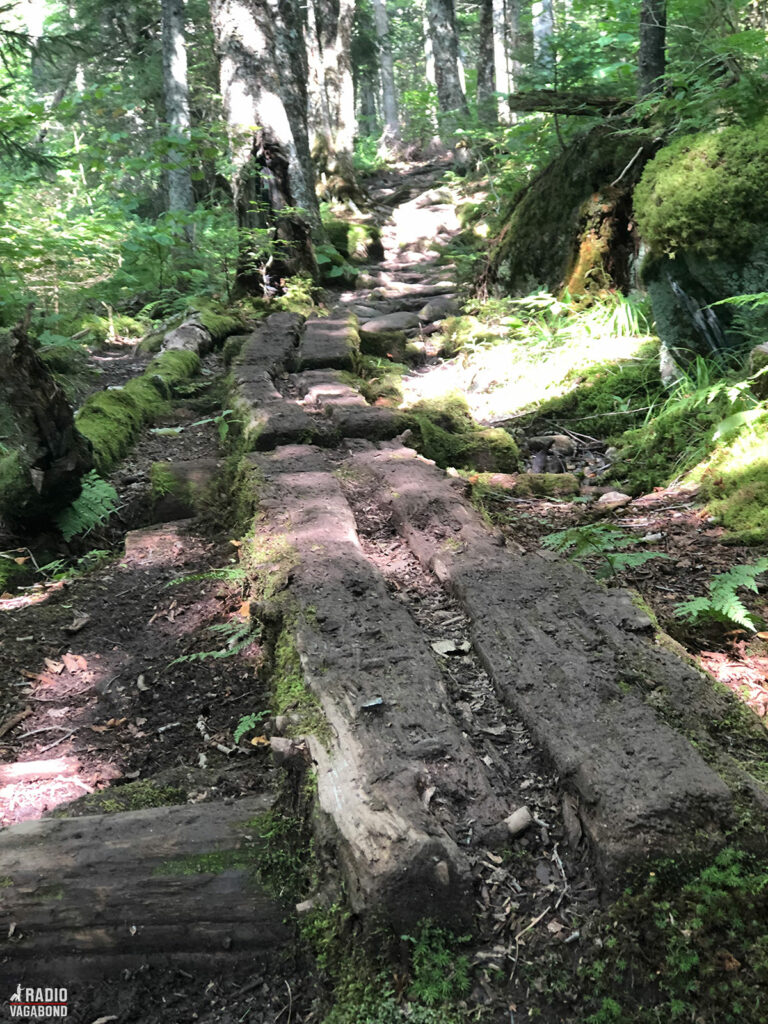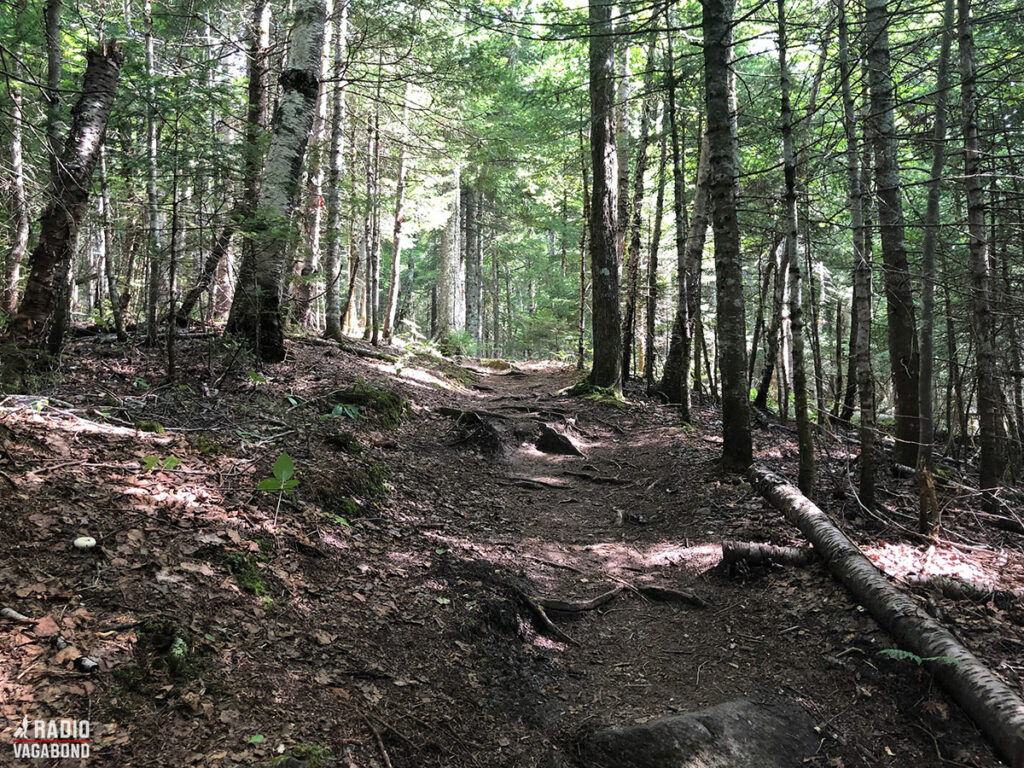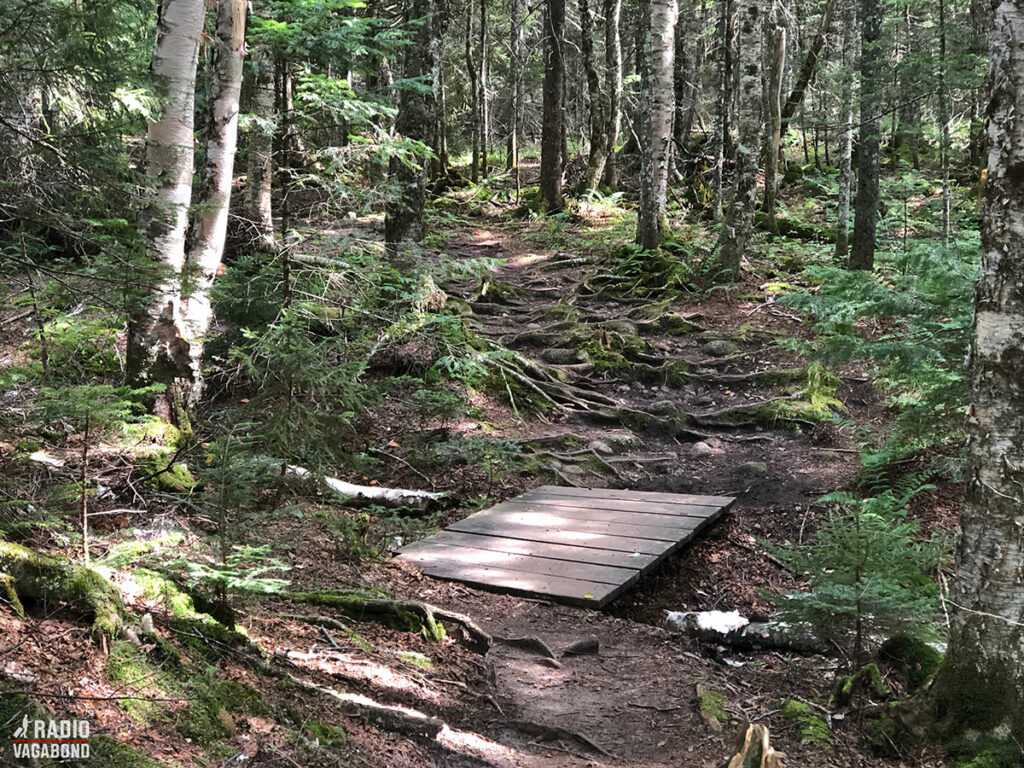 Train to the top
There is a train that travels to the top of the mountain called Mount Washington Cog Railway, and it takes you on a dramatic ascent to the summit. The Cog is the first mountain-climbing cog railway in the world and the only one currently operating in North America. With an average gradient of 25% (some sections are nearly 38%), it's also the second steepest in the world.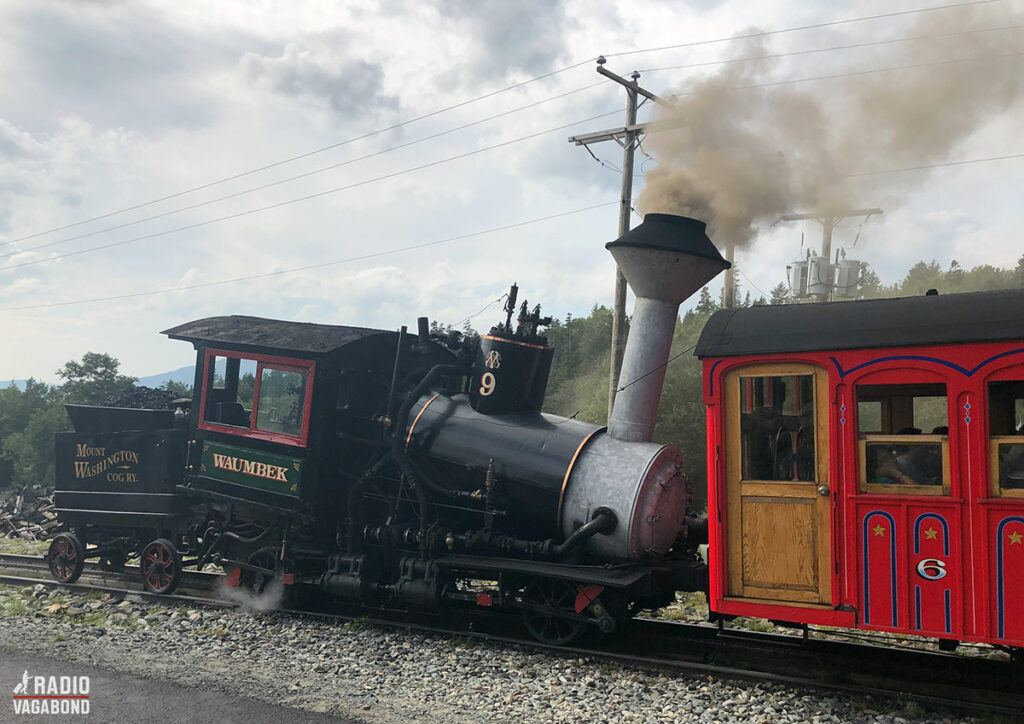 It primarily provided by a fleet of seven powerful biodiesel locomotives, and then the railway also continues to operate a pair of century-old, coal-fired steam engines. I saw four trains pulling the Cog: three diesel trains in the front and one steam train pushing the rear.
It's located in the heart of the majestic White Mountains region, and even the drive up there along Base Station Road is beautiful – every twist and turn of the road is a new Instagram moment. 
One of the places you must remember to stop for some pictures is the Upper Falls. It's an impressive rocky cascade and popular swimming hole just a few meters from the road. Also, keep your eyes open for wildlife – it's not uncommon to see moose and bear along the Base road.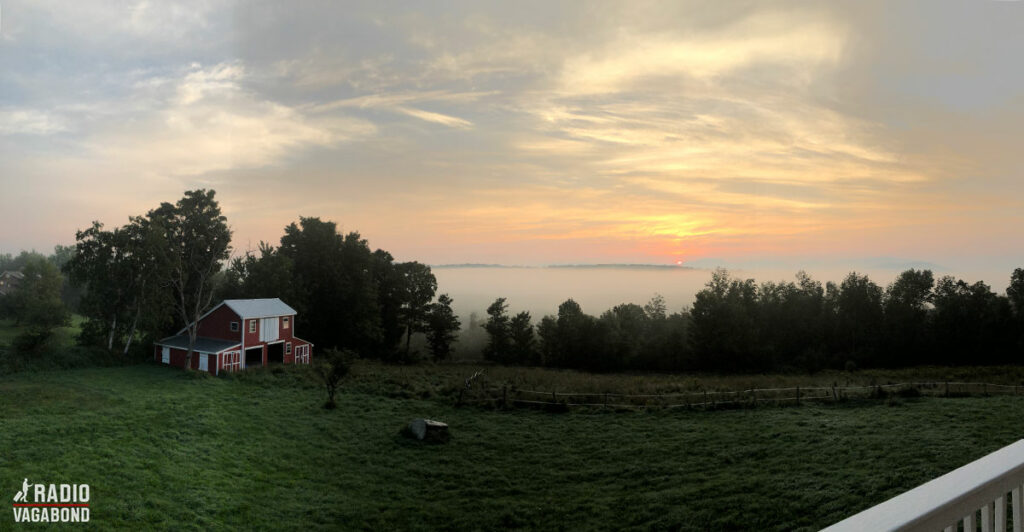 BURLINGTON, VERMONT
After my enjoyable and scenic hike, I headed back to my Airbnb and took the evening to finish up some radio edits. The next day, I headed to my second stop in Vermont – Burlington. 
As I said to Vermont Ben earlier, Burlington is the most populated city in Vermont, with a population of around 42,000. It actually ranks as the least-populated city to also be the most populous city in its state. If you're confused, don't worry, I was too. But let me explain what this means…
If you have a list of the biggest cities in each state of the US, then Burlington is the one with the smallest population. I don't know if that made much more sense. Anyway, it's 72km south of the Canadian border and only 151km from Montreal.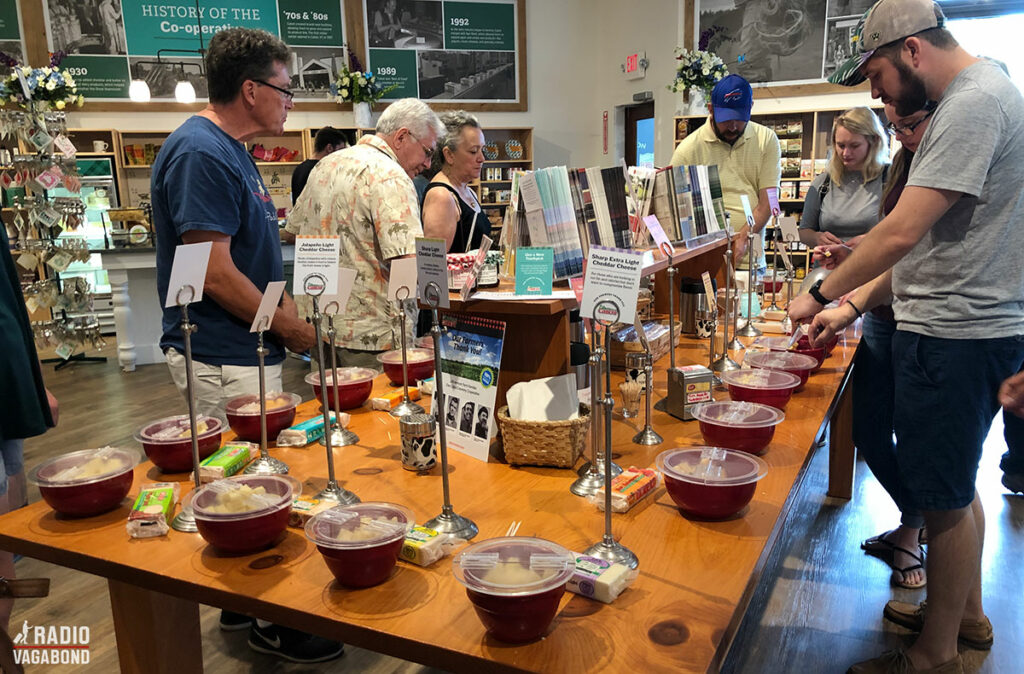 BEN & JERRY'S ICE CREAM FACTORY
A half an hour drive from Burlington leads you to Waterbury, the town hosting the first-ever factory of world-famous ice cream hippies, Ben & Jerry's. Originally built in 1985, it continues to manufacture approximately 350,000 pints of ice cream per day. Yummy.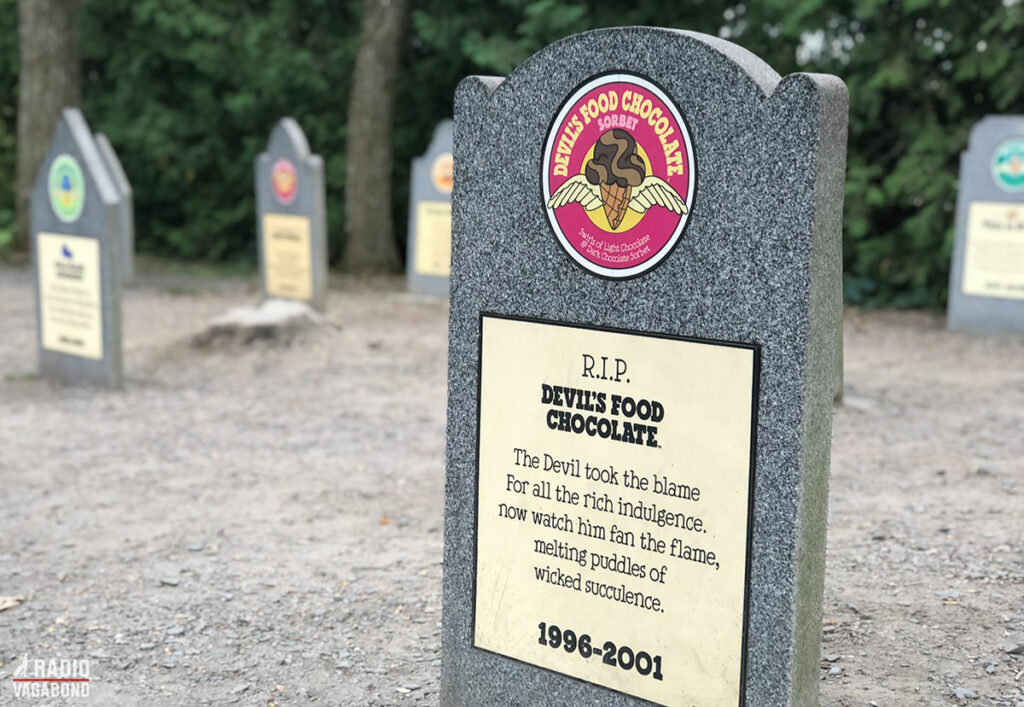 I took a tour of the factory and felt like a kid in an ice cream shop… The company's branding is really engaging and has a ton of humour. There's even something that will make you smile during the short walk from the parking lot to the factory doors called the Flavor Graveyard. It honours Ben and Jerry's ice cream flavours that are no longer produced. #RIP
It's filled with tombstones honouring the fallen flavours with epitaphs of weird and wonderful poems on them. Like these:
RIP Sugarplum

It swirled in our heads
It danced in our dreams
It proved not to be though
The best of ice creams

1989-1990
And this:
RIP Tennessee Mud

The bottle is empty
The cup and the glass
The mud with Jack Daniels
Was not meant to last

1988-1989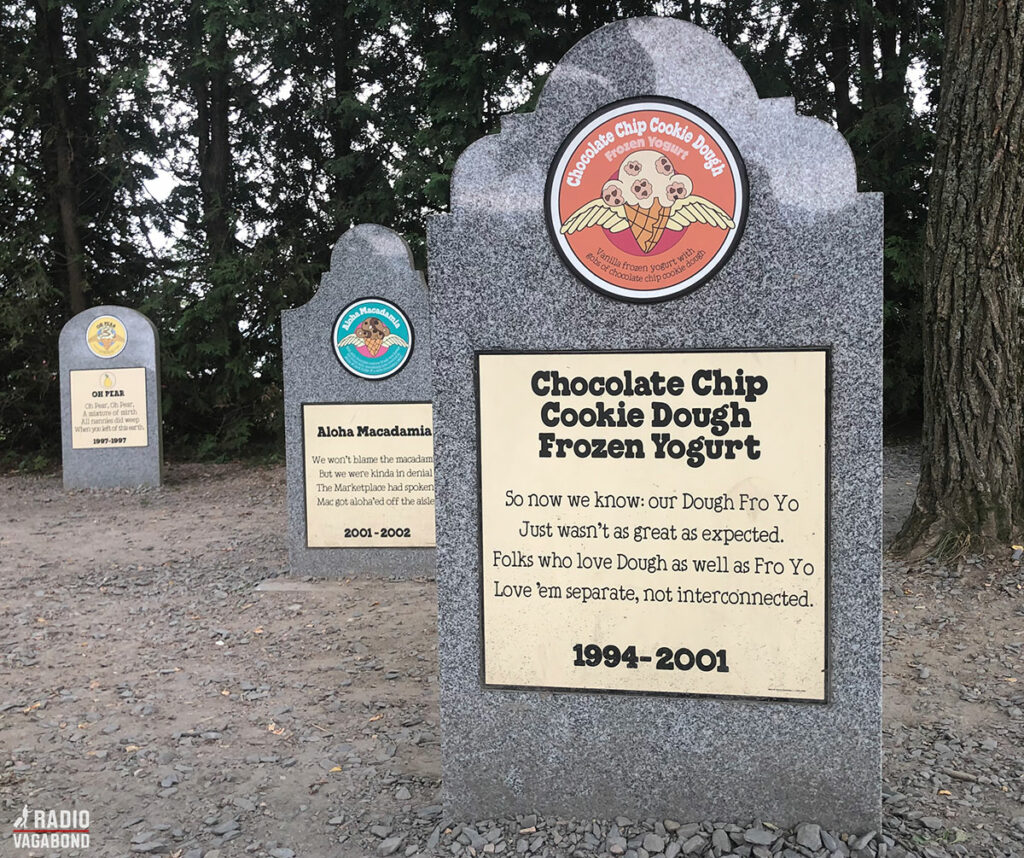 How amazing? There are tons of them! Then my 30-minute tour of the factory kicked off, and soon I was sampling some amazing new ice cream flavours. The company also donates its ice cream waste to local Vermont farmers who feed it to their pigs (except Mint Oreo flavour – apparently, the pigs don't like that one).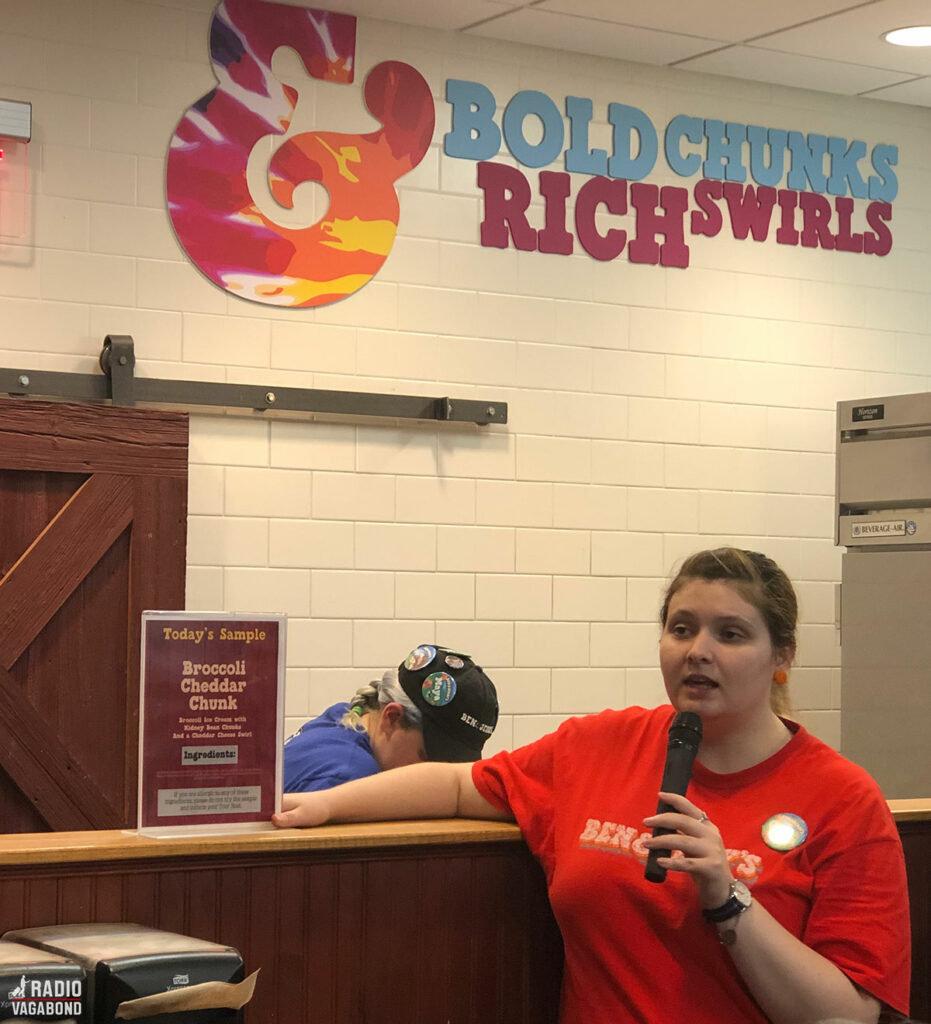 I didn't meet Ben & Jerry, but my new friend, Vermont Ben, has actually played golf with either Ben or Jerry… he wasn't sure which of the ice cream gurus he met, though. "I met one of them out on the golf course and they are really cool dudes. I have talked to them before: I have attended a few of their talks as they are very social and politically active. They are, like, very Vermont: super chilled hippy guys that are easy to talk to. Down to earth guys," Vermont Ben says.
After my tour was finished and my belly full of flavoured lactose, I headed outside only to be met with pouring rain. There is something about Americans I find peculiar and interesting: despite it bucketing down, there was a long queue of people waiting in the rain getting soaked for ice cream. They didn't seem to mind!
On my travels across the United States, I have found that Americans don't mind standing for ages waiting in lines to get something sweet. For example, I saw hundreds of people waiting for hours to buy trets from a local pastry shop in Boston, and nowhere in Vermont people are braving the rain for some Ben & Jerry's, even though it is so widely available in Vermont.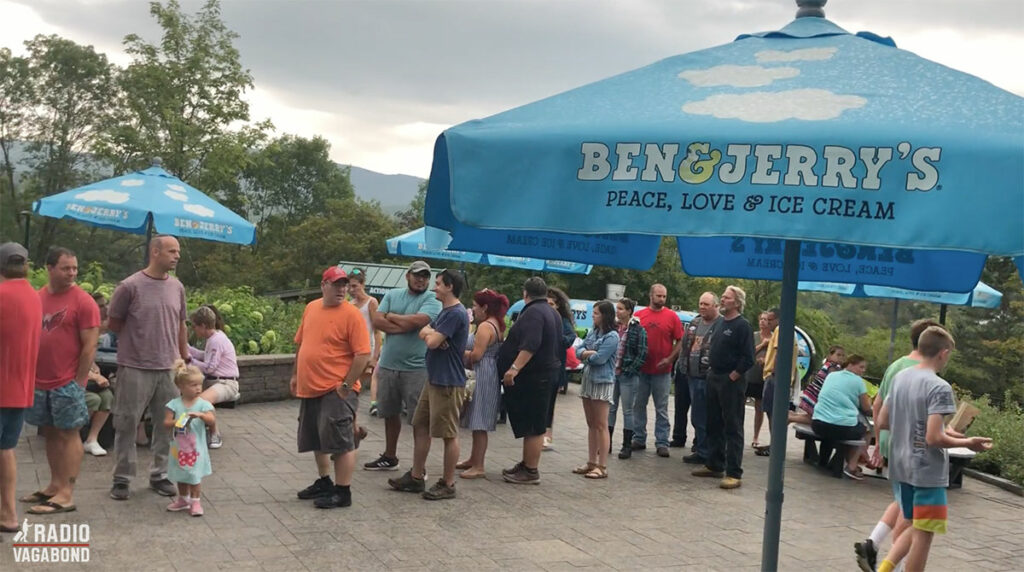 Another thing that puzzled me was the sheer number of people at the Ben & Jerry's factory. I mean, this place must see some serious foot traffic day in day out, which is strange to me because most of the people seemed to be locals. Why don't they just build a few more factories to accommodate the influx of ice cream fanatics? 
It seems to me that Americans don't mind standing in lines for ages just for something sweet. I just don't get it… I had to find out, so I went out in the rain to talk to a few line-lurkers to hear from the horse's mouth why this endless queue-waiting game seems to be an adored American pastime.
"Uh, it's famous," says one person. "It's a free shower," says another about the rain. "We were already committed so we couldn't turn back," says a woman who was absolutely soaked when I interviewed her. Well, that's some true American grit if I ever saw it.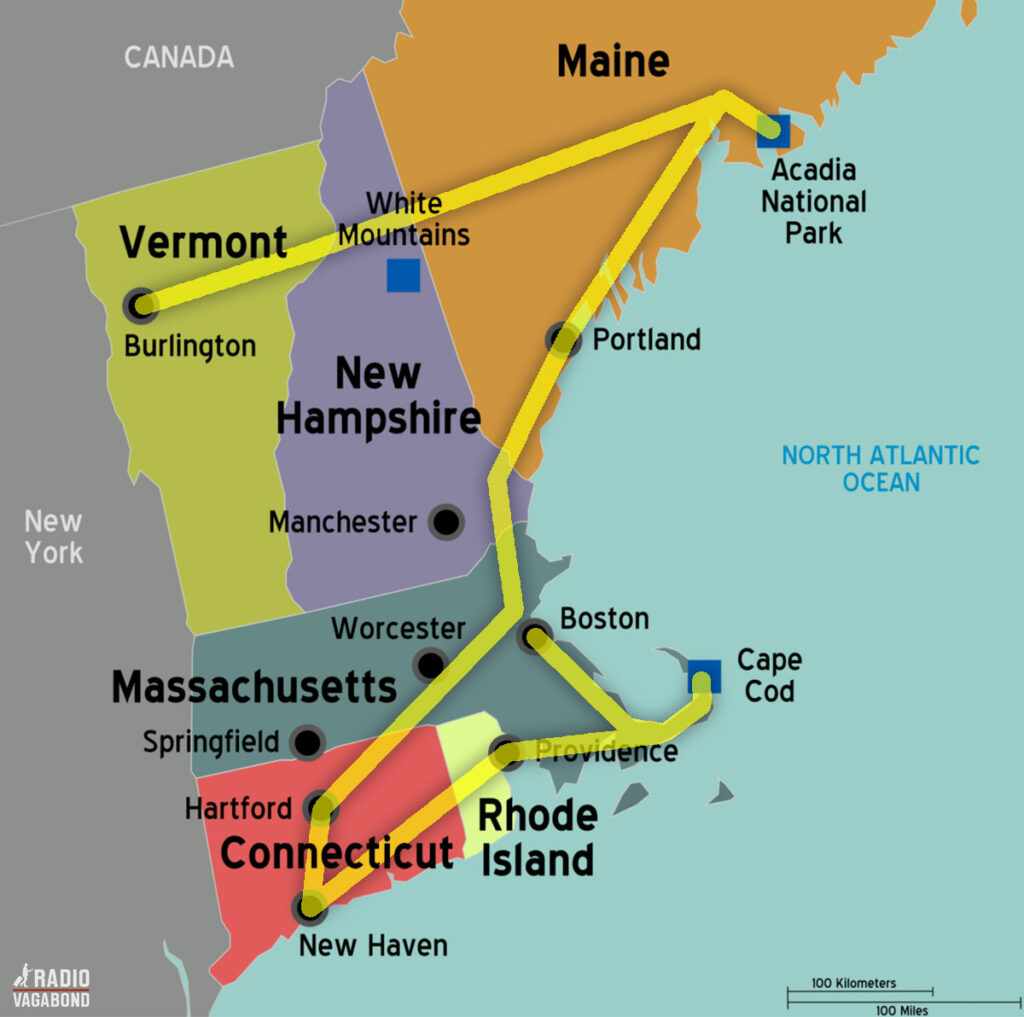 Next stop: Canada
That's it from New England. Next, I head north across the border to Canada, and I'm so looking forward to that.
My name is Palle Bo, and I gotta keep moving. See ya.
I WANT TO HEAR FROM YOU!
I really would like to hear from you. Where are you and what are you doing as you listen to this episode? You can either send me an email on listener@theradiovagabond.com or go to TheRadioVagabond.com/Contact.
Or send me a voice message by clicking on the banner.
Either way, I would love to hear from you. It's so nice to know who's on the other end of this.
SPONSOR
A special thank you to my sponsor, Hotels25.com, who always provide me with the best, most affordable accommodation wherever I am in the world.
Hotels25 scans for prices on the biggest and best travel sites (like Booking.com, Hotels.com, Agoda and Expedia) in seconds. It finds deals from across the web and put them in one place. Then you just compare your options for the same hotel, apartment, hostel or home and choose where you book.
When you book with Hotels25, you get access to 5,000,000 hotel deals. And it's best price guaranteed.