Traveling the World Alone
We've got one more conversation from Extraordinary Travel Festival, and I don't think I'm offending any of my other guests by saying that I've saved the best for last. In fact, I'm sure they'd all agree.
Because the guest today is not only an inspiration for us all and especially someone who would say, "oh, I can't go there alone because of this, that, or the other".
100% Blind and 80% Deaf
Out of all the extreme travellers I met at the festival, my last guest in this miniseries with interviews from Armenia totally stands out.
He's very well-travelled – he had been to 128 UN Nations when I met him in October, but that's not what makes him unique. Tony is totally blind and 80% deaf in both ears. But that doesn't stop him from seeing the world.
Most of the time, he travels alone. He doesn't have a seeing-eye dog or an aid to warn him where there's an obstacle or a hole in the pavement … or which local bus to get on, even in countries where most people don't speak English.
How and Why?
The first time I heard of him, I thought of two questions: First of all, why? He can't possibly get anything out of it when he can't see the view. And secondly: How is that even possible?
Listen to the episode to hear that Tony gets so much out of his travels – which aligns very well with the rest of us: Meeting the locals, and learning about their way of living and the sounds and the smells of the place. Everything except the one thing of being able to see the place.
The Power of the Senses
Tony has a special gift. He's able to sense a room without being able to see it. And I test that when I ask him to describe the room we're in. A room he's never seen. Hear how he gets it spot-on.
Tony has written and published three eBooks about his adventures: "Seeing the World My Way", "Seeing the Americas My Way", and "Seeing a Slice of Southern Africa My Way". You can order the books on Tony's website, TonyTheTraveller.com.
He's also a public speaker, and you can see his TEDx talk here.
My Christmas present to you
That's almost this for this episode and almost all for this year, except for a Flashback Friday from The Philippines and another raw and uncut Vagabond Diary from Sydney on the last day of 2022.
We start the new year with several episodes from my visit to Saudi Arabia. And much more. I have so many plans with The Radio Vagabond in 2023, and I'm going to throw a lot more in your direction. So, make sure to click Follow or Subscribe or whatever it's called in your podcast app.
Your Christmas present to me? 
I hope you can sense that I put a lot of work into producing this podcast, and I want to thank you so much for being with me on my journey.
If you want to give me a Christmas present this year, it would be doing a review in your app or sharing it with your friends. Simply just send a message to one of your friends who like to travel and tell them about The Radio Vagabond. Or share the player that I have for each episode on Facebook.com/TheRadioVagabond.
My name is Palle Bo. Have a happy new year. See you.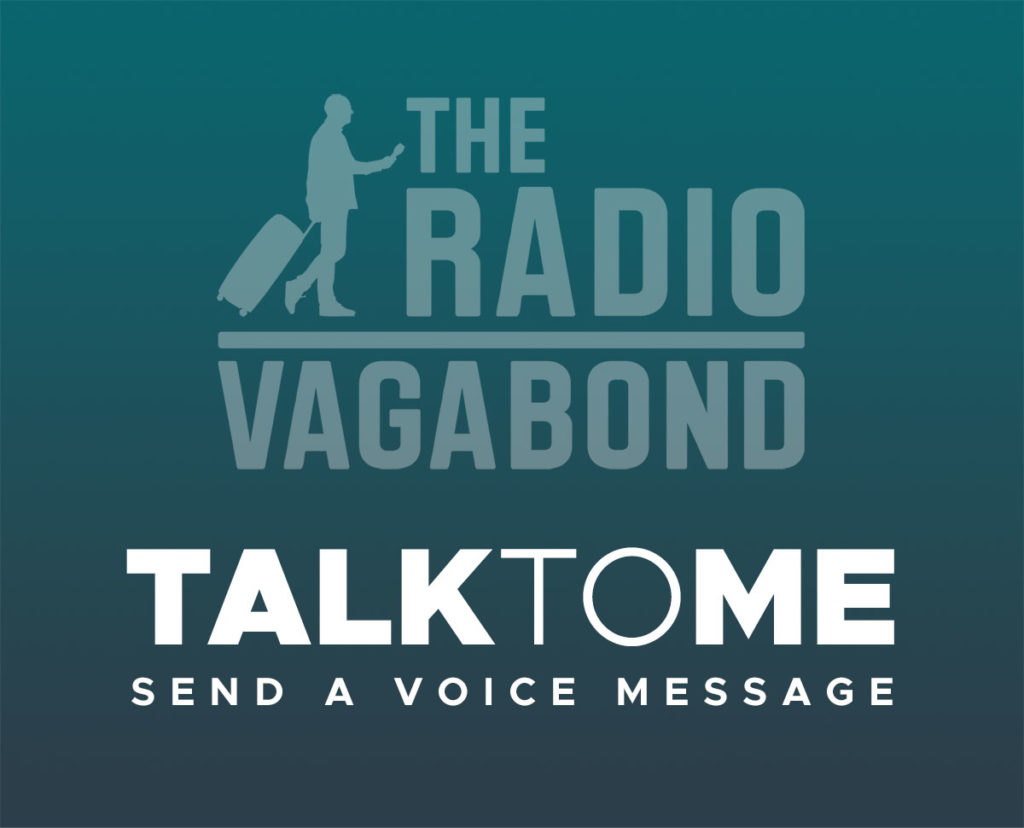 Either way, I would love to hear from you. It's so nice to know who's on the other end of this.
SPONSOR
A special thank you to my sponsor, Hotels25.com, who always provide me with the best, most affordable accommodation wherever I am in the world.
Hotels25 scans for prices on the biggest and best travel sites (like Booking.com, Hotels.com, Agoda and Expedia) in seconds. It finds deals from across the web and put them in one place. Then you just compare your options for the same hotel, apartment, hostel or home and choose where you book.
When you book with Hotels25, you get access to 5,000,000 hotel deals. And it's "best price guaranteed."
PRODUCED BY RADIOGURU
The Radio Vagabond is produced by RadioGuru. Reach out if you need help with your podcast.