Bienvenido a Uruguay
In this episode, we're going to visit a small country in South America. I'm on my way from Buenos Aires in Argentina with a small group of nomad friends that I've gotten to know from the Nomad Cruise.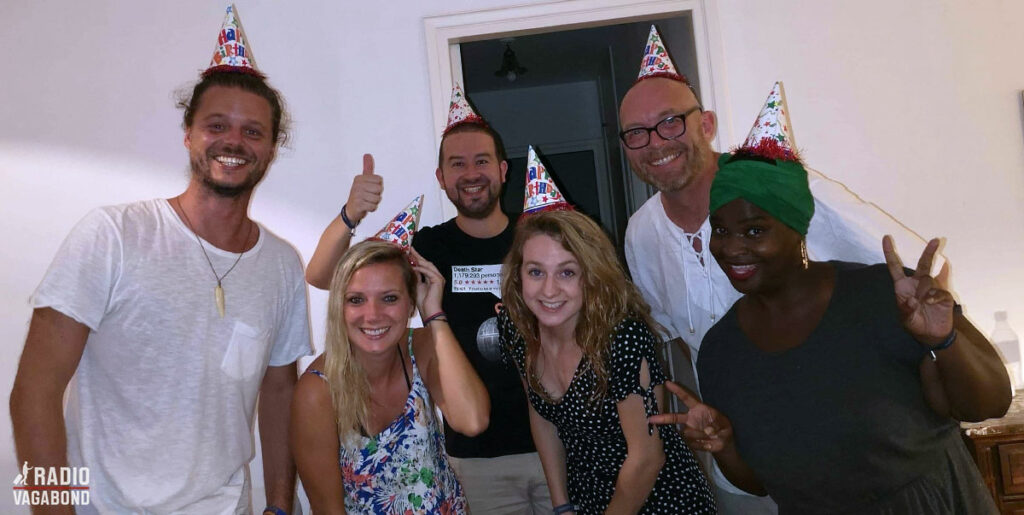 We're going to be spending a few days in Montevideo and then the others are going back to Buenos Aires, but I'm staying a few days longer because I have an interesting appointment in the countryside. Something I'm also going to share with you here on the podcast.
Size and Population
Around 3.5 million people live in Uruguay. With 181,000 km2 (69,000 square miles) Uruguay is the second-smallest country, and the smallest Spanish speaking country in South America. Montevideo is the capital andwith 1.7 million people, the country's largest city.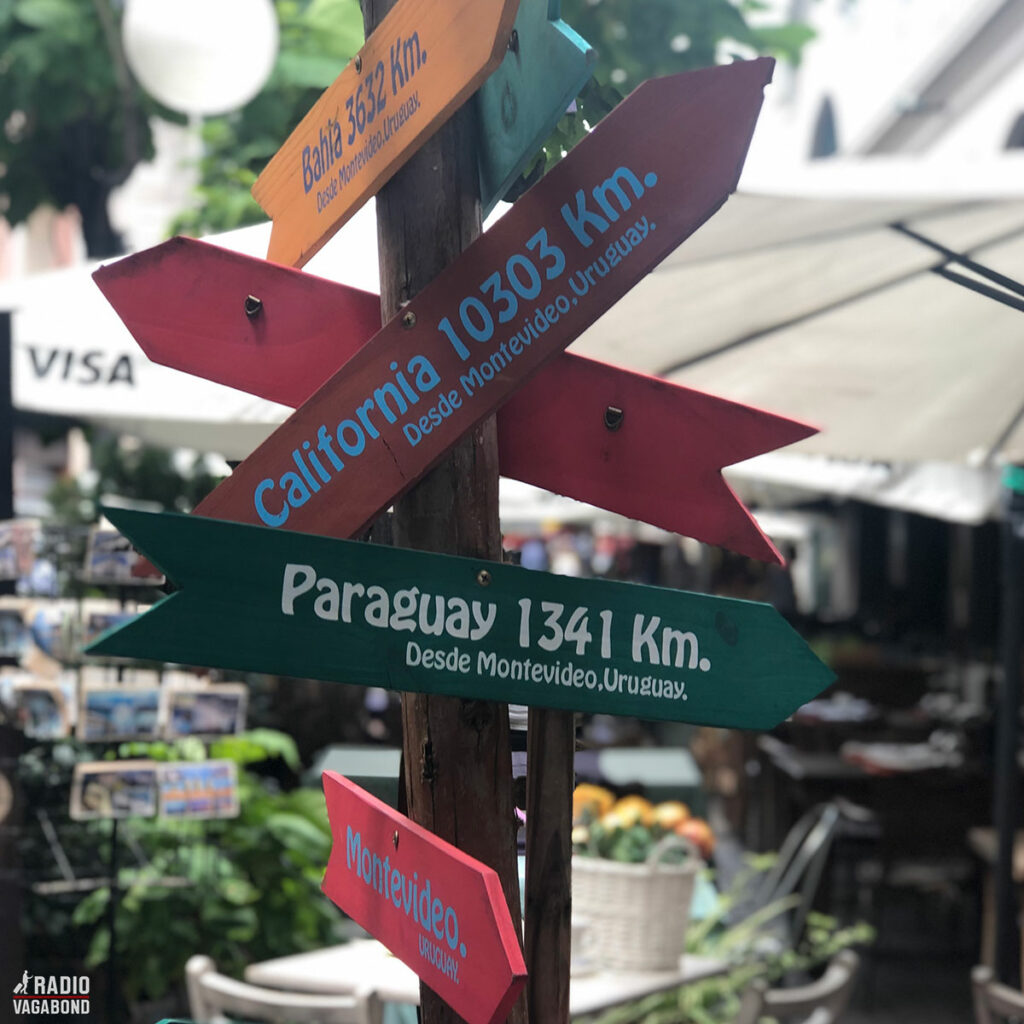 Location
It shares borders with Argentina to the west and southwest and Brazil to the north and northeast. And then it's bordering the Atlantic Ocean to the southeast and the river we're crossing, Río de la Plata to the south.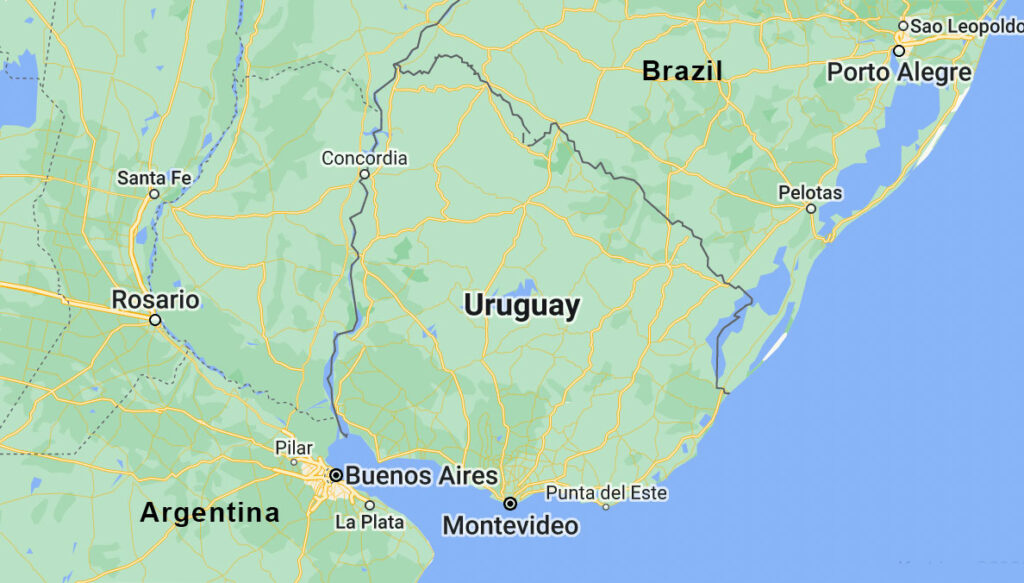 A Mainly Flat Country
Much of the country consists of gently rolling land only a few hundred feet above sea level. Uruguay's highest point is Mount Cathedral at 514 meters (1,685 feet).
Religion
The majority of the population 58% of Uruguayans define themselves as Christian (47% Roman Catholic, 11% Protestant), and approximately 40% of the population say they have no religion. In the capital of Montevideo, there's also a small community of Jews.
Church and state are officially separated for more than a hundred years, since 1916. Religious discrimination is punishable by law, and the government generally respects people's religious freedom.
Democratic and Tolerant
Uruguay is a democracy and ranks high on global measures of personal rights, tolerance, and inclusion issues, including its acceptance of the LGBTQ community. Actually, being gay was legalized all the way back in 1934. The country has legalized cannabis, same-sex marriage, and abortion.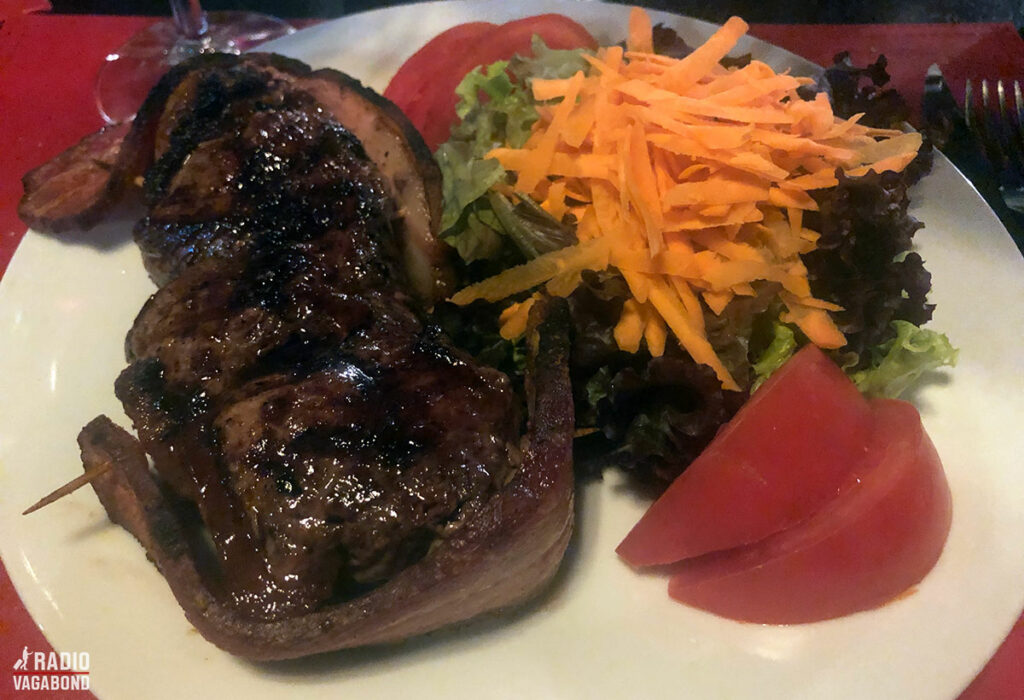 Local Food
We know that Argentineans love their beef, but Uruguay consume the most beef per person in the whole world.
National Anthem is Looooooong
When
Uruguay achieved 
their
independence in 1828, 
they needed
a national anthem. The poet Francisco Esteban Acuña de Figueroa offered to write one. Th
e 
anthem originally had 11 verses but since many of them were rather rude about their previous colonizers Spain, Portugal and Brazil, only the chorus and first verse are now sung.
But e
ven so, it
'
s almost 
five 
minutes long, making it the longest national anthem music in the world. 
Football Crazy
Like many South American countries, football (what you call soccer in the USA) is the most popular sport in Uruguay. The first-ever World Cup tournament was hosted in Uruguay in 1930. This actually came about after football was dropped from the Olympics program – after Uruguay had won gold medals back-to-back in Paris in 1924 and Amsterdam in 1928.
And they also won the first World Cup and won again in 1950 – which was especially a big deal as that time they beat the favorites Brazil in Brazil.
Eco Friendly
One of the most amazing things about Uruguay is how eco-friendly it is, particularly when it comes to energy production. In 2020 it was estimated that between 98-100% of Uruguay's electricity was generated through renewable sources – wind and water (hydropower) and a bit of solar and biomass energy.
What's even more impressive is that it took less than 10 years for Uruguay to get to this point, and costs are lower. I hope more countries in the world can take pointers from Uruguay.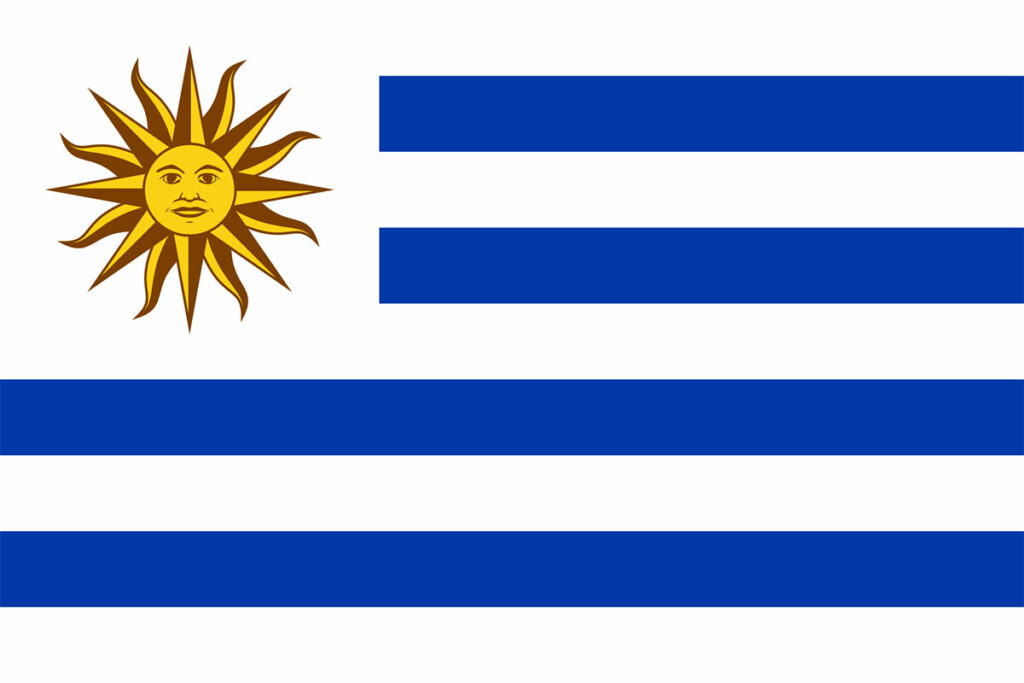 The Flag
Their n
ational flag consists of five white and four blue horizont
al
stripes and 
in the upper left corner on
white 
background there is a sun with a face –
"
The
Sun of May." The Sun is a national emblem for Uruguay 
– and 
also the national emblem of Argentina
, and they also have it in their flag
. This sun symbolizes 
a god that was
worshipped by the Inca Empire 
–
the Incan sun god Inti.
OLD MONTEVIDEO FREE WALKING TOUR
We joined a "Free Walking Tour" through "Ciudad Vieja". On our 2.30 hours walk through the Old City of the capital Montevideo, our tour guide Rodrigo shared a lot about Montevideo´s culture, society, and history.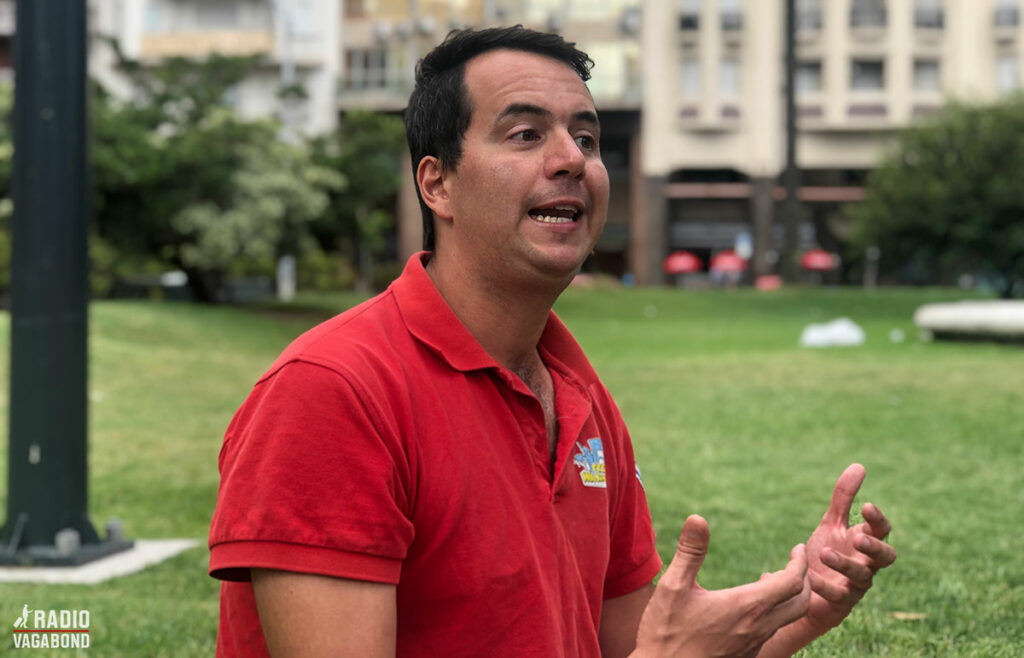 The original fortifications are gone here in Ciudad Vieja, but there are churches and mansions dating back to the 18th century surrounded by narrow cobbled streets. After having been neglected for decades, dozens of buildings have been restored and now they house smart cafes, hotels, hostels, restaurants, and boutiques. Other buildings are still crying out for some tender loving care.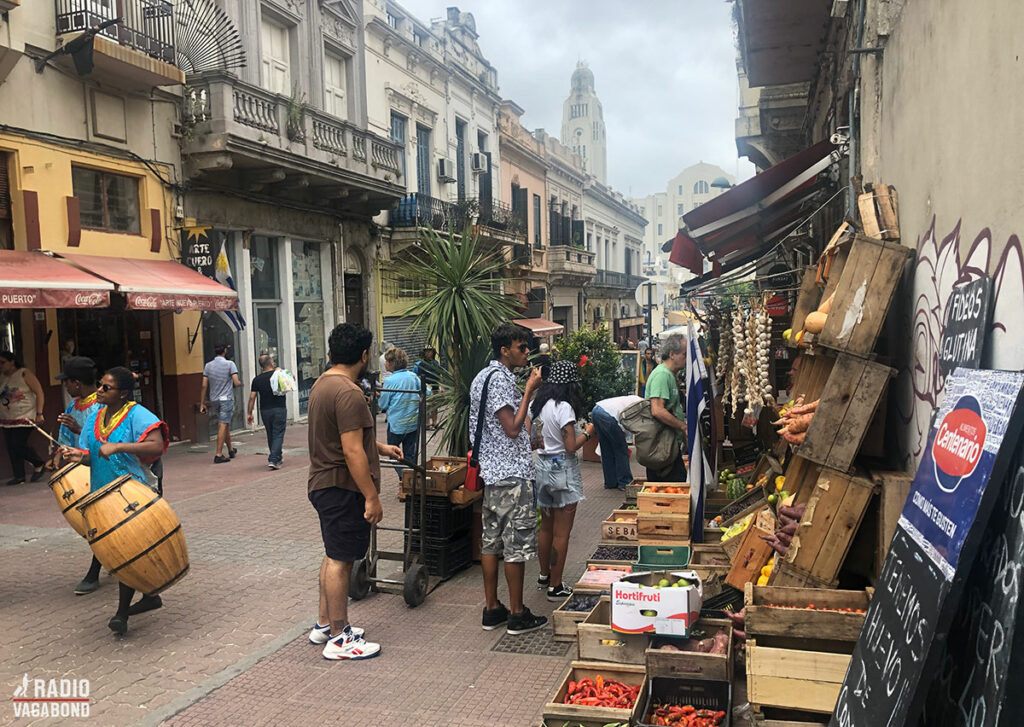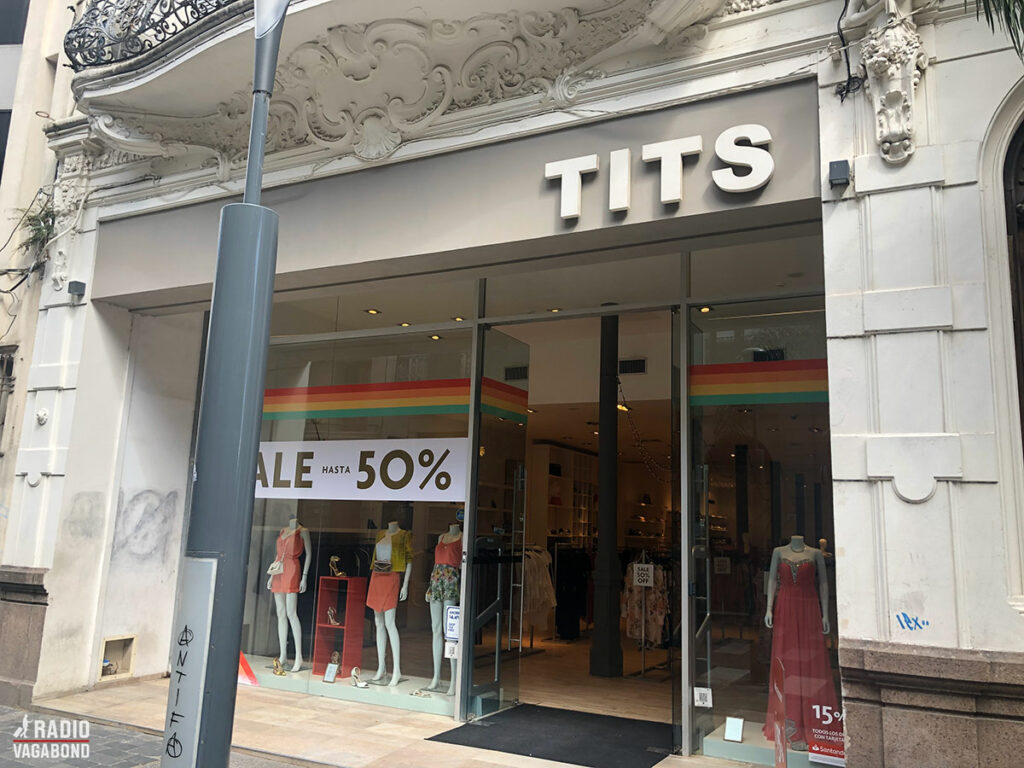 Biggest building on the biggest square
We start the tour at Plaza Independencia, where there's also a big palace: Palacio Salvo. Rising 105 metres, it's the most eye-catching sight on Montevideo's largest square, and when it was unveiled in 1928, this "skyscraper" was the tallest building in South America.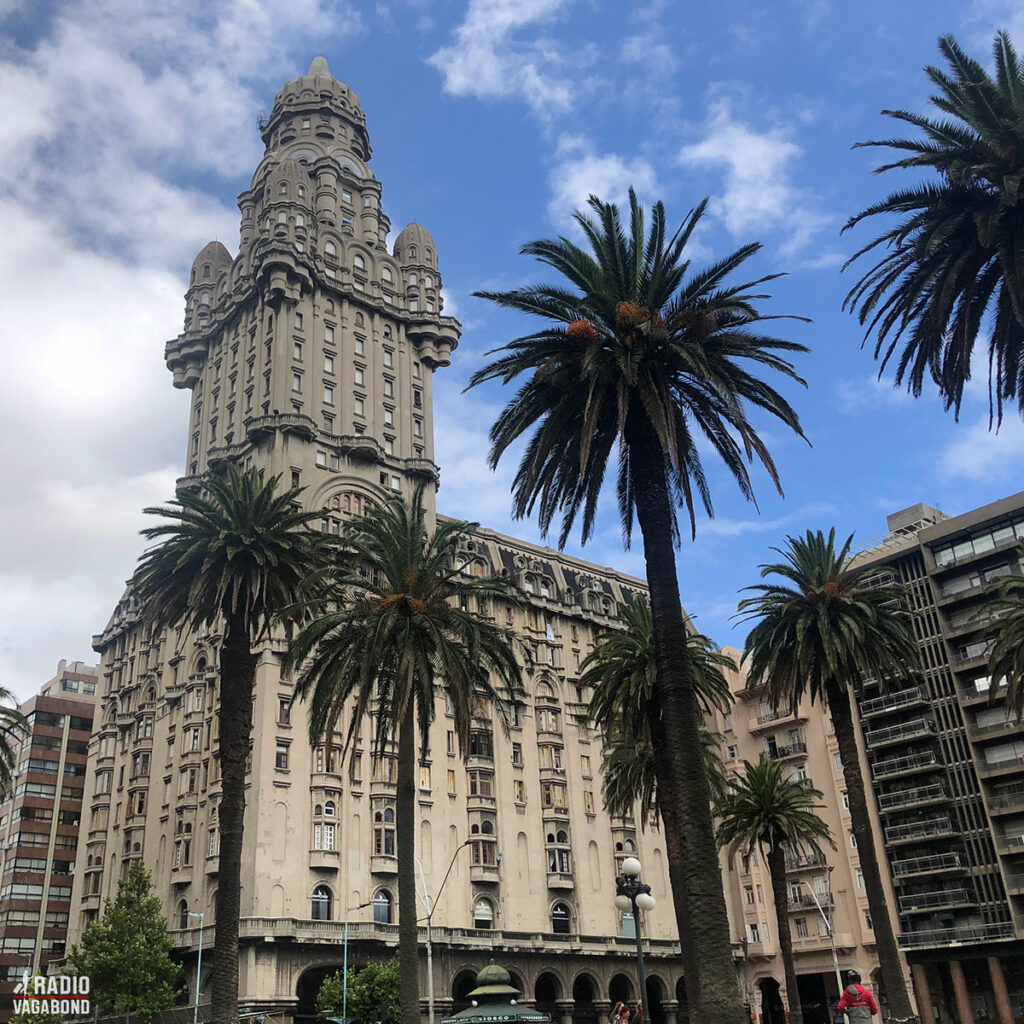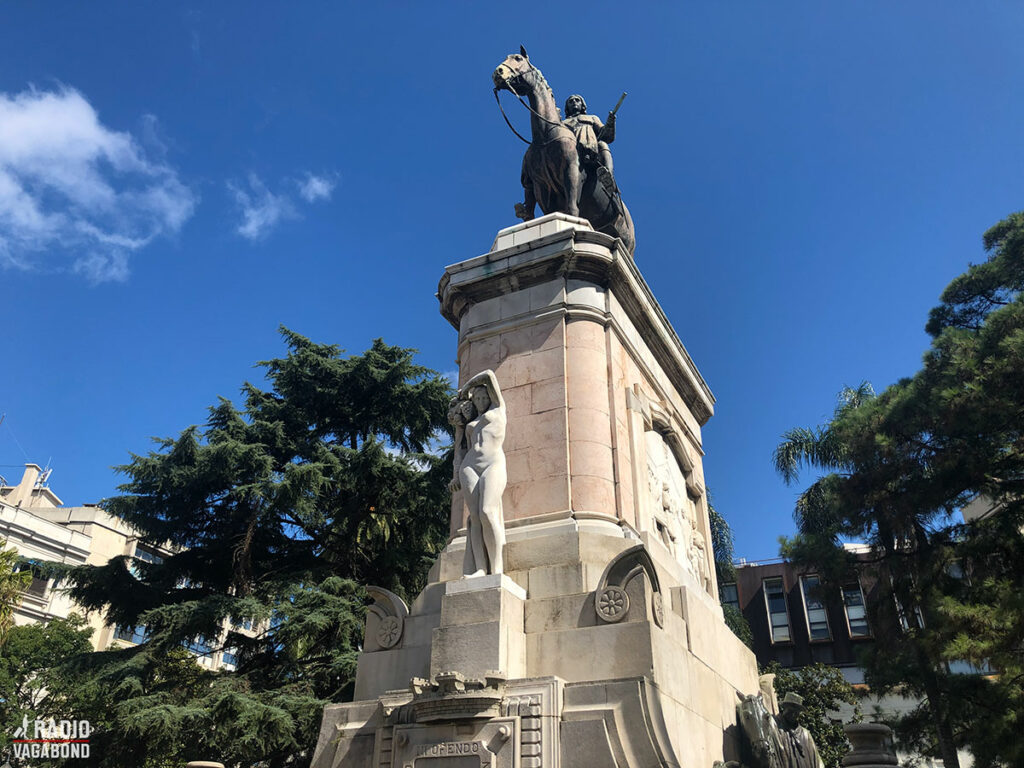 At the plaza's core, there is a statue of Uruguayan independence hero, Jose Artigas. He is considered a national hero in Uruguay, sometimes referred to as "the father of Uruguayan nationhood". His mausoleum below street level.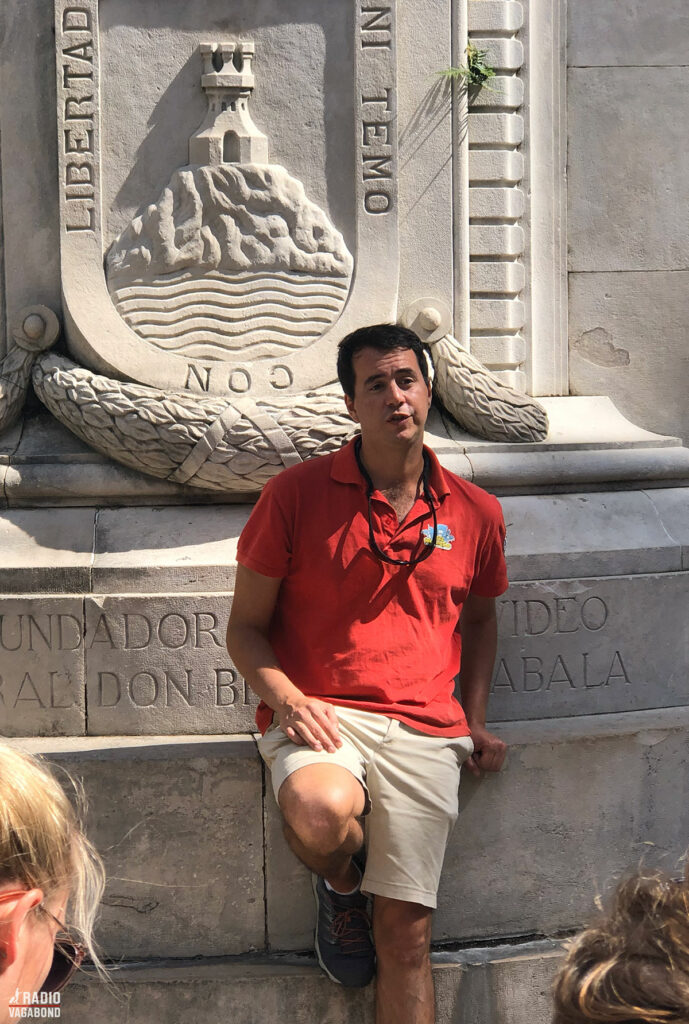 A LOOK IN THE HISTORY BOOK
As Rodrigo is talking about history here at the Independence Square, let's have a look in the history book…
Uruguay had long been inhabited by indigenous people who would hunt, gather, and fish. Europeans discovered the country in 1516, and it was settled by the Portuguese in 1680. But in 1726, the Spanish took control and founded Montevideo and only a few indigenous people remained.
The Uruguayans fought to resist complete takeover from Argentina and Brazil – and in 1828, a treaty proclaimed Uruguay as a separate state and buffer between the two countries. Two years later in 1830 they got their first constitution.
They had a civil war from the mid-1800s to until stability was finally achieved in 1905 when one of the sides (the Colorado's) were elected to power.
Uruguay suffered the effects of the Great Depression but had an economic boom during World War II and the Korean War. They were able to sell wool, meat, and other animal products to European countries and the U.S.
But the end of the wars brought a slump for the Uruguayan economy and political instability that lasted into the late 1900s.
New leadership would eventually bring about economic growth and more job opportunities that continue through present day.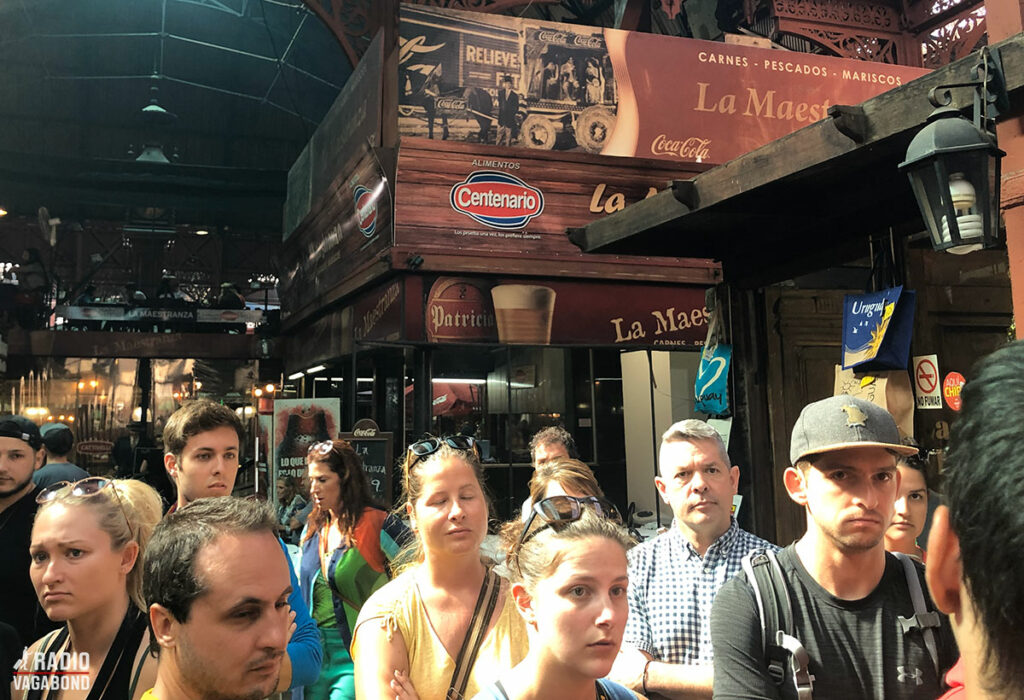 URUGUAY: THE NEXT BIG THING?
East of Plaza Independencia, you'll find the busy Avenida 18 de Julio shopping strip. And that's where we're going for lunch and a cool beer after the tour with Rodrigo.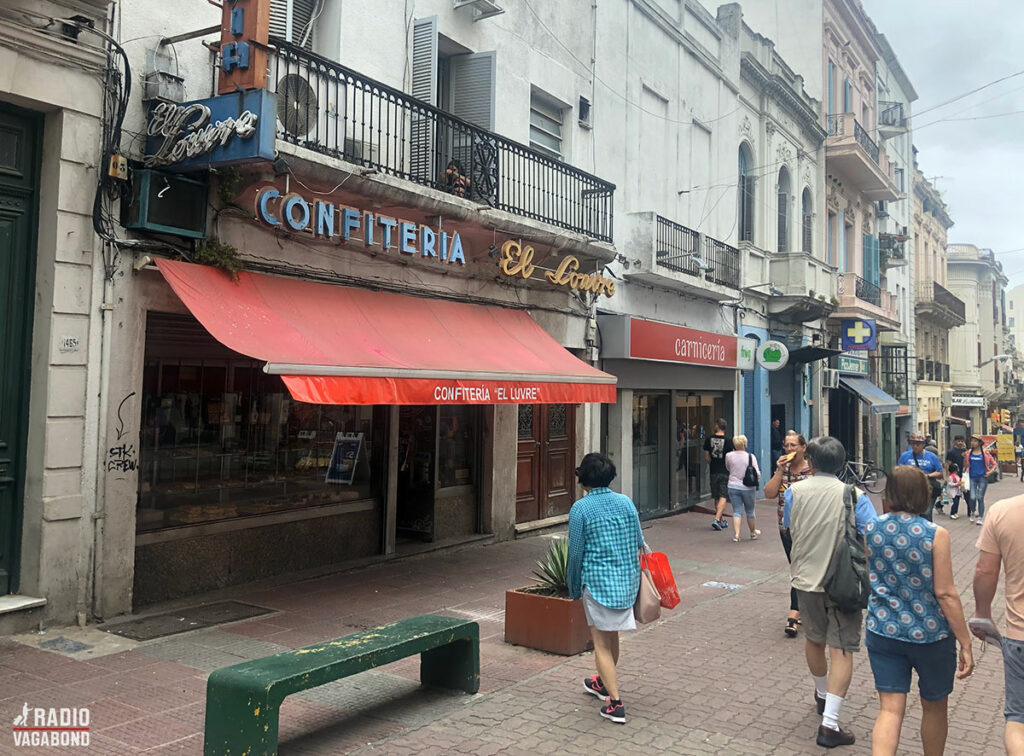 Montevideo is not something that is high on many people's bucket list. But things are changing – and I can see why. The city is emerging as one of the continent's coolest capitals, famous for its architecture, old quarters and thriving cultural scene.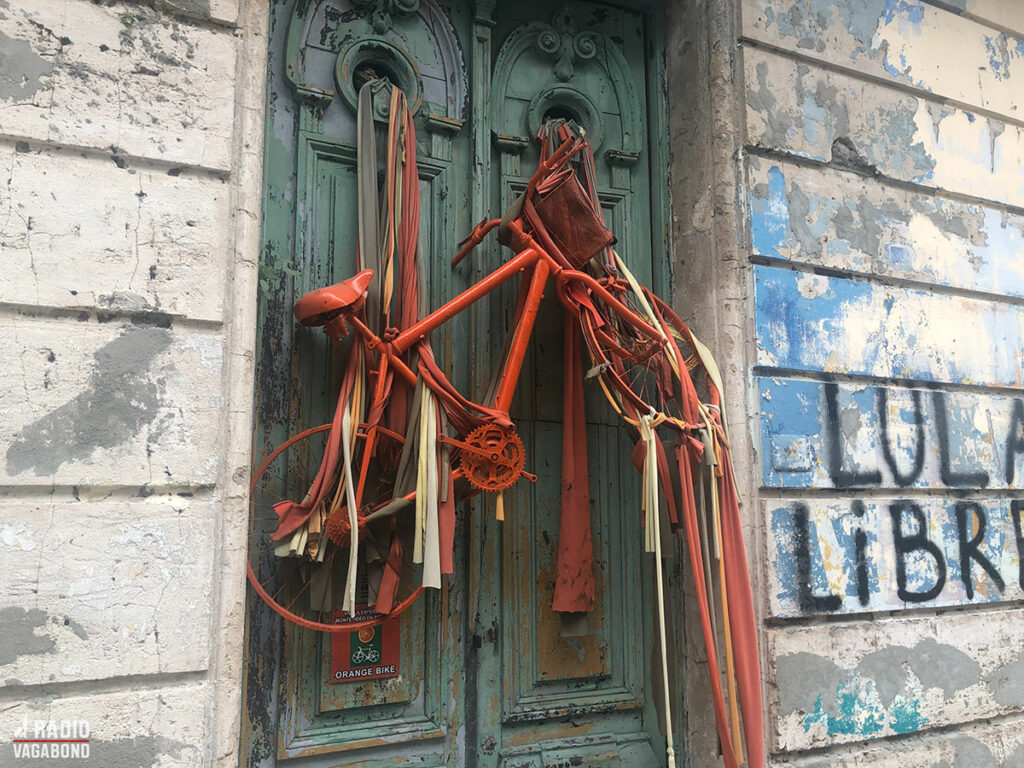 It's only a short 45-minute flight from Buenos Aires, the capital of Argentina. But you should consider doing like we did – riding the ferry across the Rio de la Plata. Most of Montevideo's residents are descendants of Spanish and Italian immigrants, giving the city a strong European feel.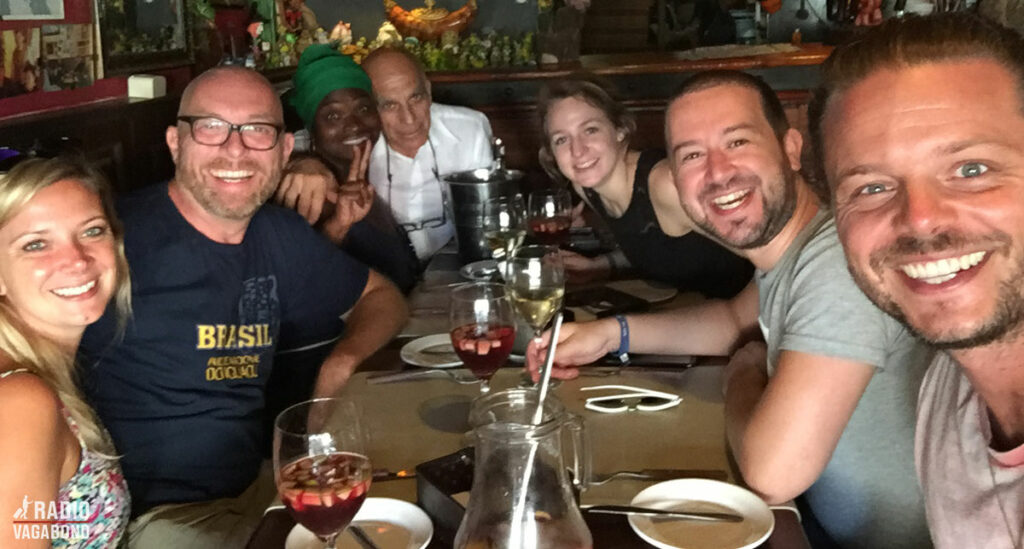 If you get there and have time for it, you should also take a walk on La Rambla, Montevideo's 22-kilometre waterfront esplanade. We were only there for a few minutes because we went to prison.
THE WEATHER
In Uruguay, the climate is subtropical, with mild winters (from June to August) and hot summers (from December to March). It's also quite rainy throughout the year.
In most of the country, the average temperatures are similar to those of the coasts of the Mediterranean Sea in Europe. But here, even the summer is rainy, but don't worry, this doesn't reduce the sunshine hours much as it mostly happens because of thunderstorms.
The best time of year to visit Montevideo (if you like warm weather) is from early November to early April.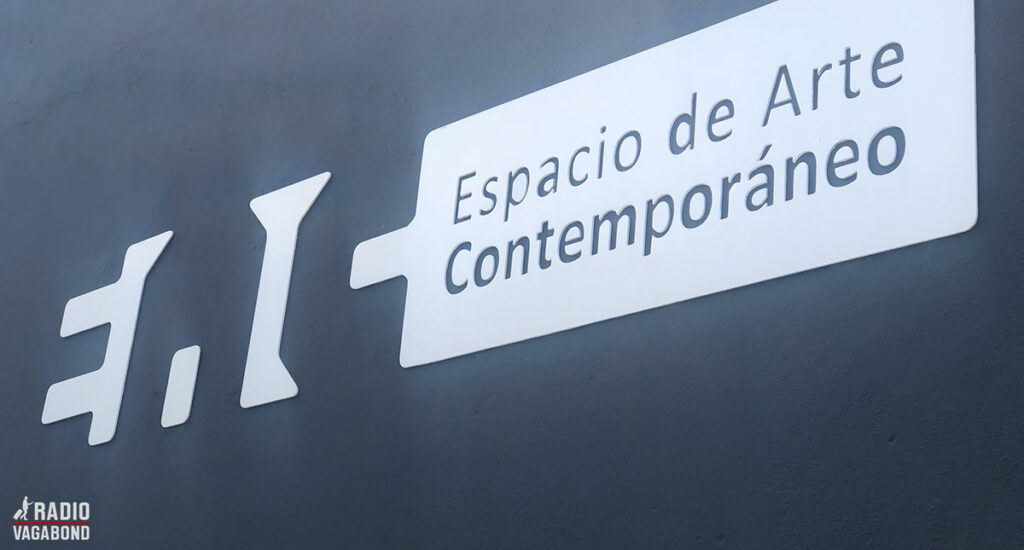 MODERN ART IN AN OLD PRISON
The Museum is called "Espacio De Arte Contemporaneo" – in English "Contemporary Art Space". It's in a part of what was the Miguelete prison building from 1889 to 1986. There's a ton of history in this building. It was modeled after an English prison in Pentonville, England built in 1840. The building itself is absolutely also worth the visit. It's an easy walk from the old town of Montevideo – Ciudad Vieja.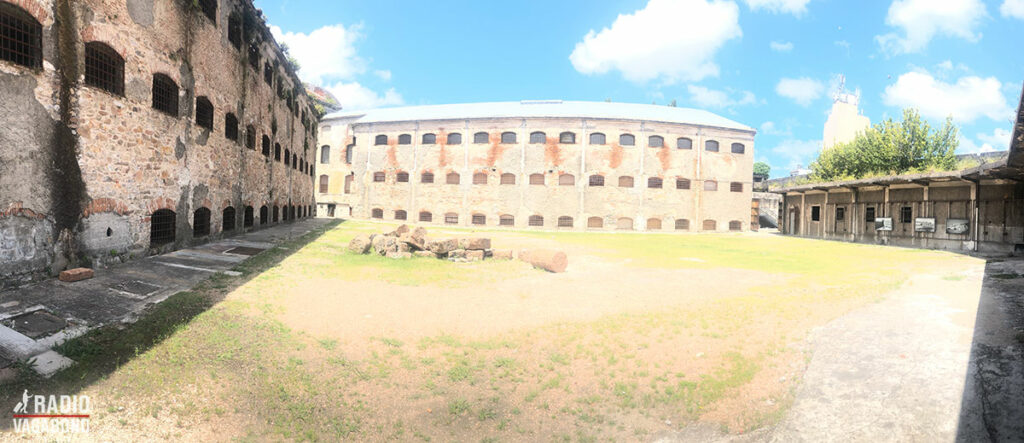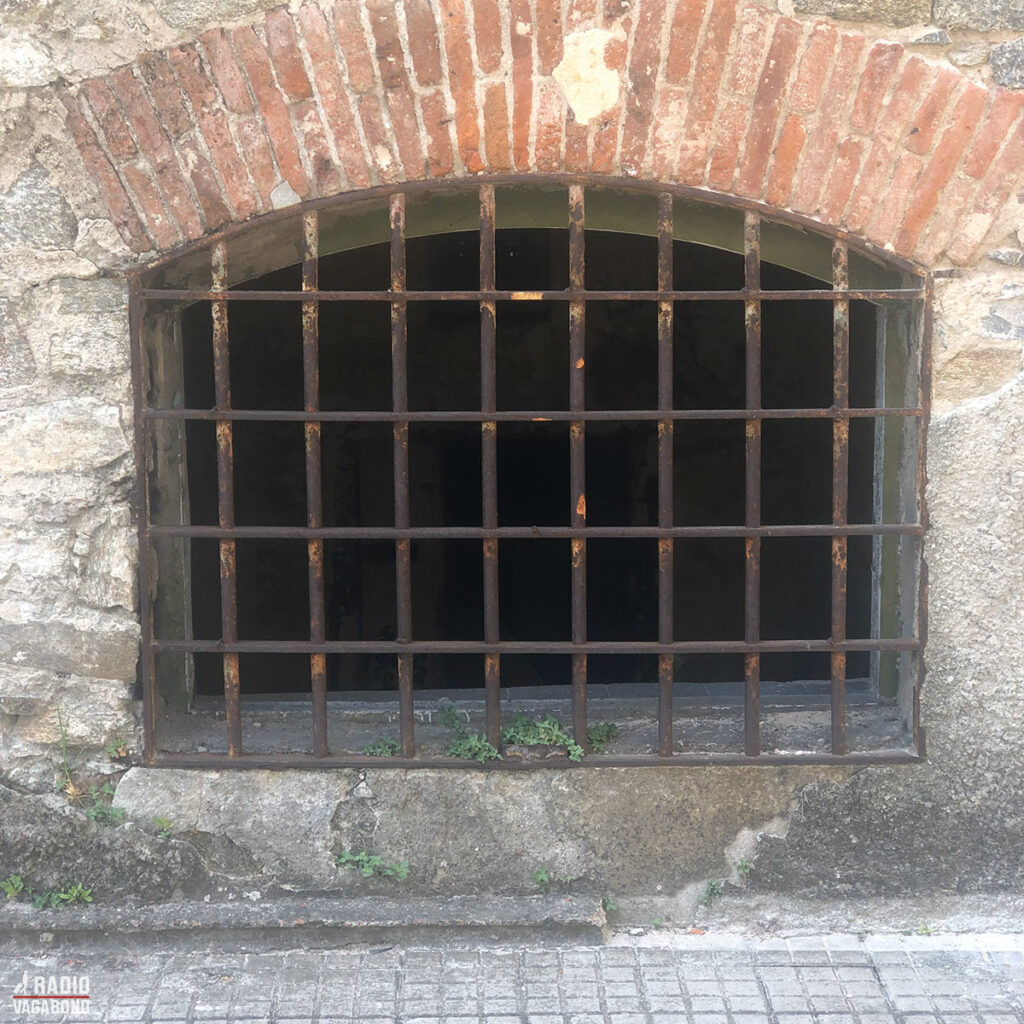 You find exhibition of all expressions of modern art – some of it so modern, I had a hard time to understand. I enjoy abstract art – I don't have to see what it is. But some it was on another level and in my opinion just plain weird.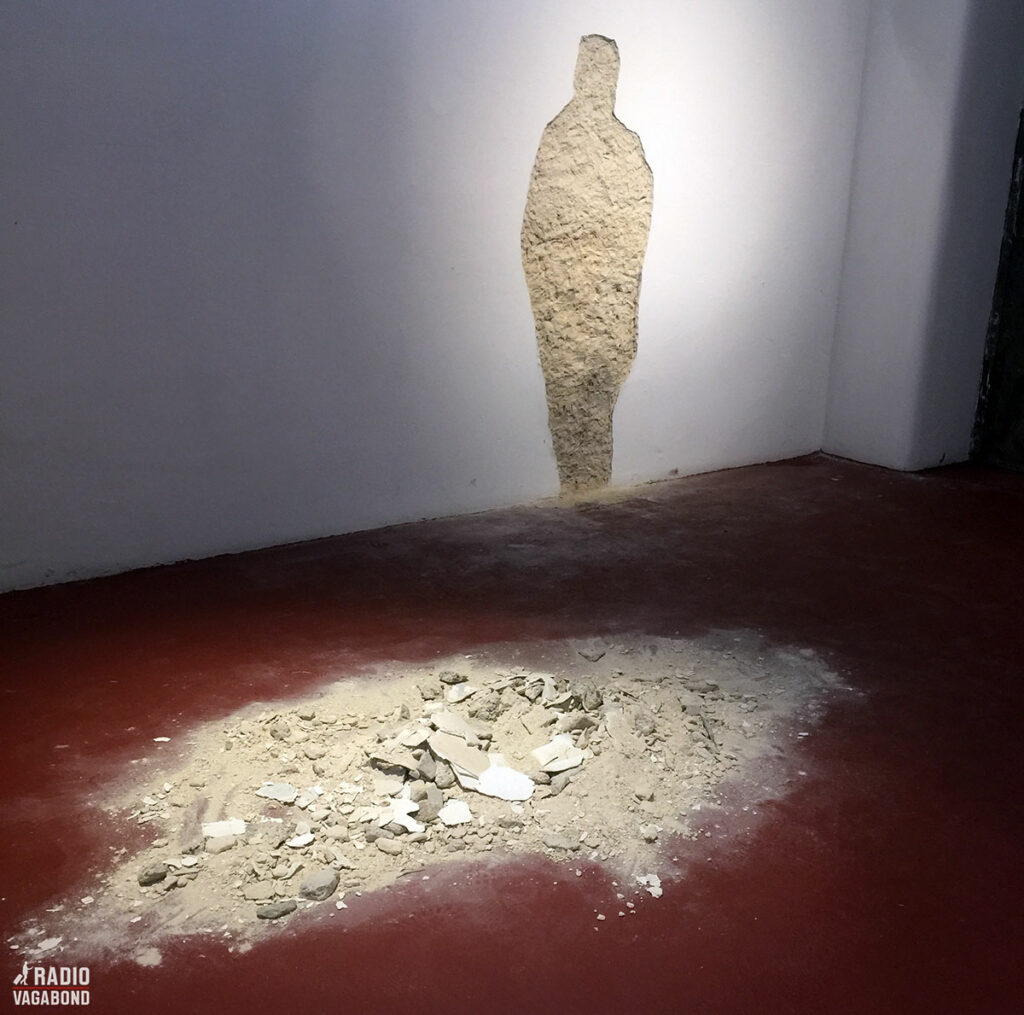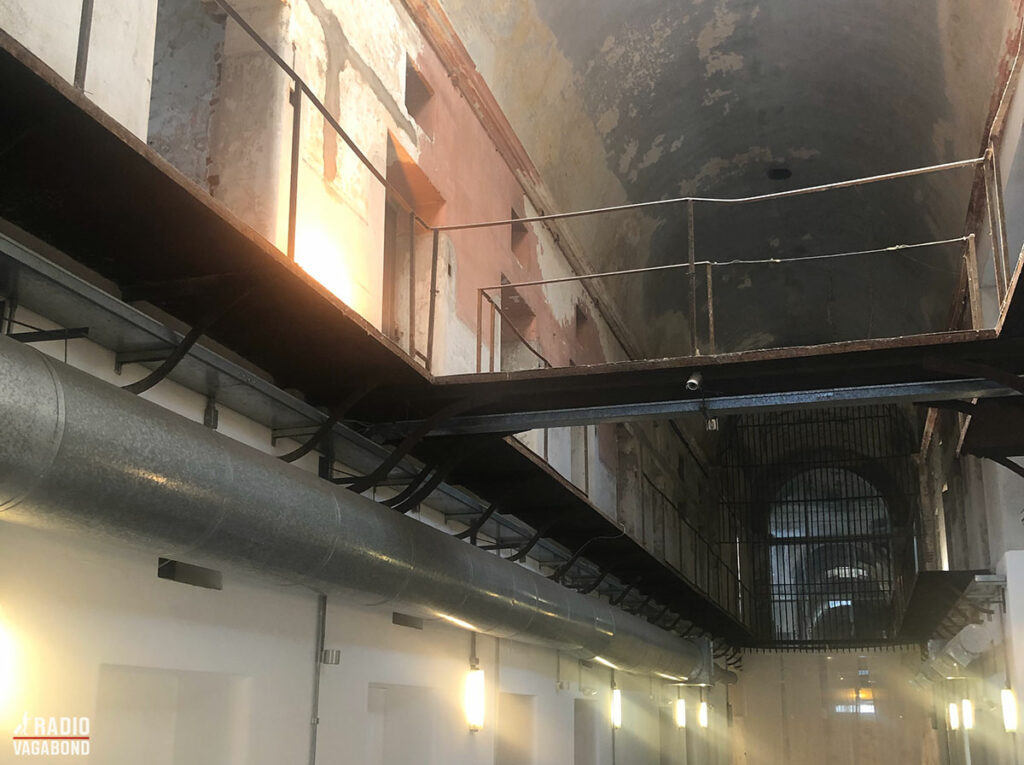 And it might seem like I'm contradicting myself but the weird one of the reasons why I like going to see exhibitions like this. To push myself to see something new even though I don't really understand what I see. It makes me think.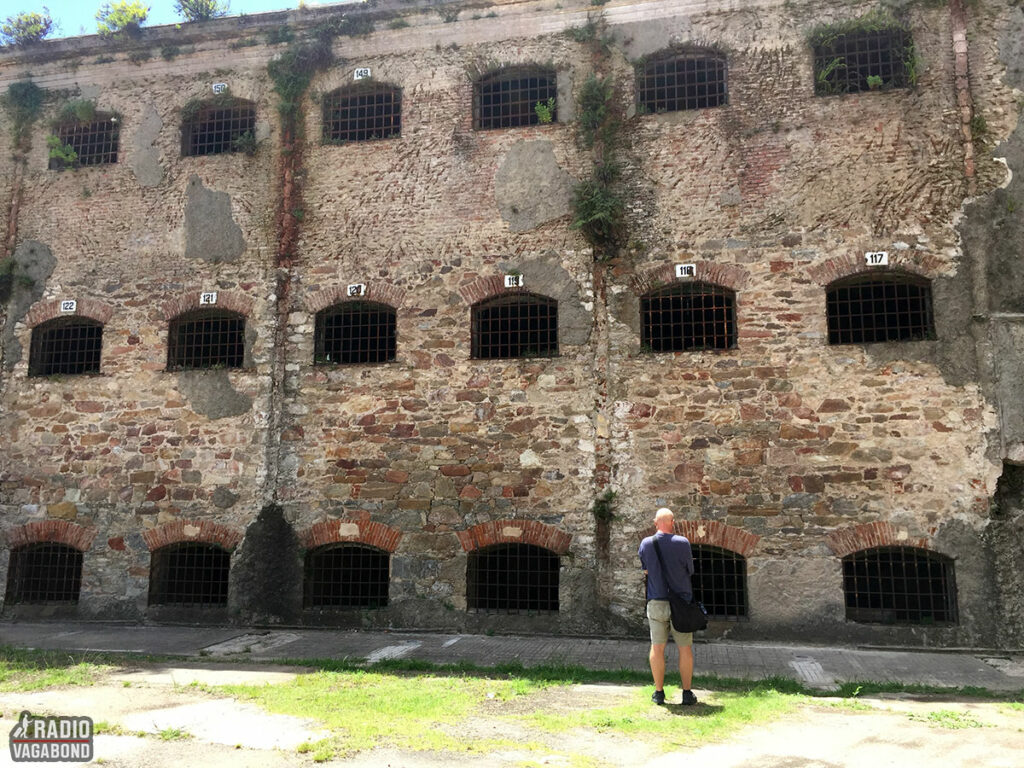 I HEARD IT THROUGH THE GRAPE WINE
Argentina has Malbec. Uruguay has Tannat. It's dry, bold red wine, made from grapes brought to Uruguay by a Basque in the late 19th century and the Tannat wine accounts for a third of the country's wine exports.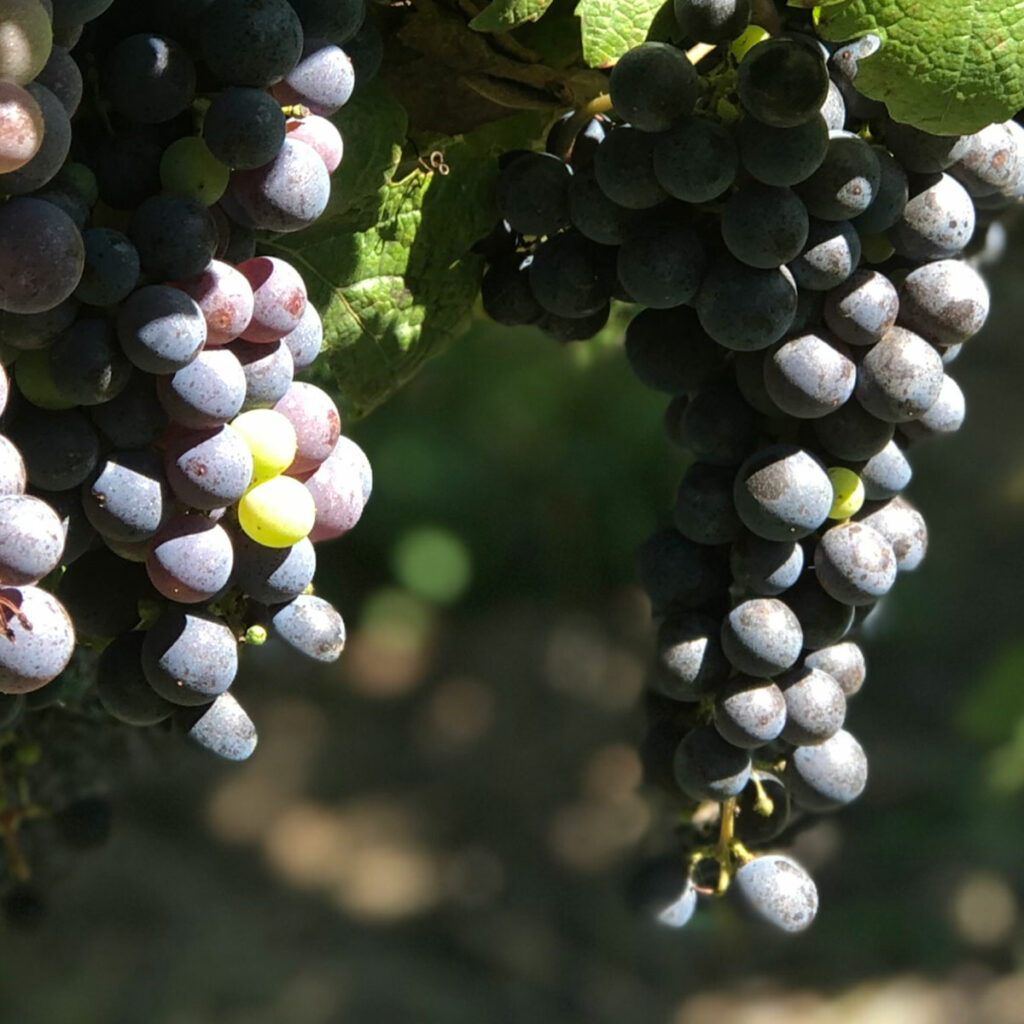 You find it in many wineries in Uruguay and also here at Pizzorno where I'm meeting Lucio – a young winemaker in his mid-20s. Three years before my visit to the winery Lucio got a call from Francisco – the fourth generation in the family-owned winery.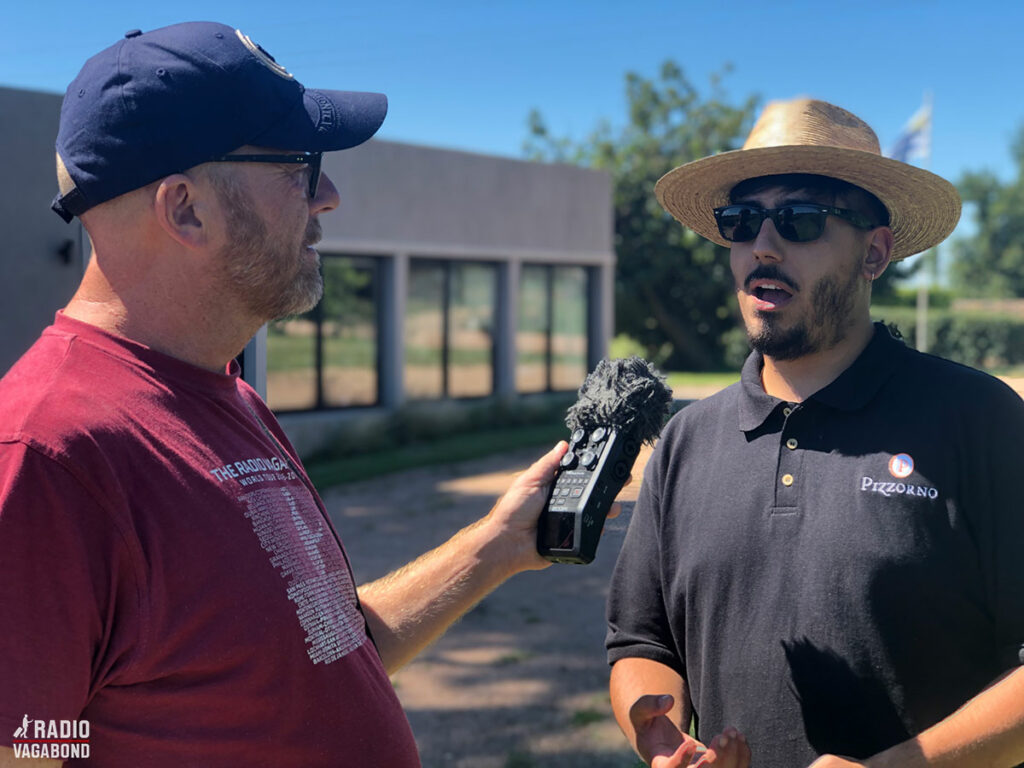 My name is Palle Bo, and I gotta keep moving. See you.
CORRECTION
Before we wrap up this episode, I'd like to say something about the episode I did from the Maasai Village in Kenya. Because I might have said something wrong in that episode. I received an email from, Esther Ngunjiri:
Hi, I've read your story on the maasai and I can say you got most of it right but not all maasai are as primitive as you put it. Most maasai bury their dead in graves and have permanent residences, though the young men move their cattle from place to place for pasture.

Another thing you got all wrong is the 40-something lifespan. That's a pure lie. I live in Kenya and I can assure you they live up to old age, rarely do you find maasai's in hospitals cos they make their own medicine from herbs, honey and sometimes raw animal blood. They live up to old age of 80 or even more. So, what the young guy told you was very true, the kind of concoctions they make boosts their immunity so much that they rarely fall sick.

There were times, not sure if they still do, they used to pierce a bull neck drain a bit of blood mix it with milk and drink it raw.

Esther.
Thank you, Esther to set me straight. I always try to do my research as good as I can, but sometimes I'm wrong.
In my research, I googled "Life expectancy Maasai" and found several different blogs and websites saying more or less the same. That the average male lives to the age of 42, whilst the women live until the age of just 44.
After I got your email, I looked more into it, and I still haven't been able to find anywhere where it says, "80 or even more". I'd like to know where you have those numbers, but you seem like you know something I don't know.
Anyway, I apologize if I said something wrong. And for all of you listening… please remember that I'm not a journalist or a "truth witness" on anything. I do my best but I'm not always right.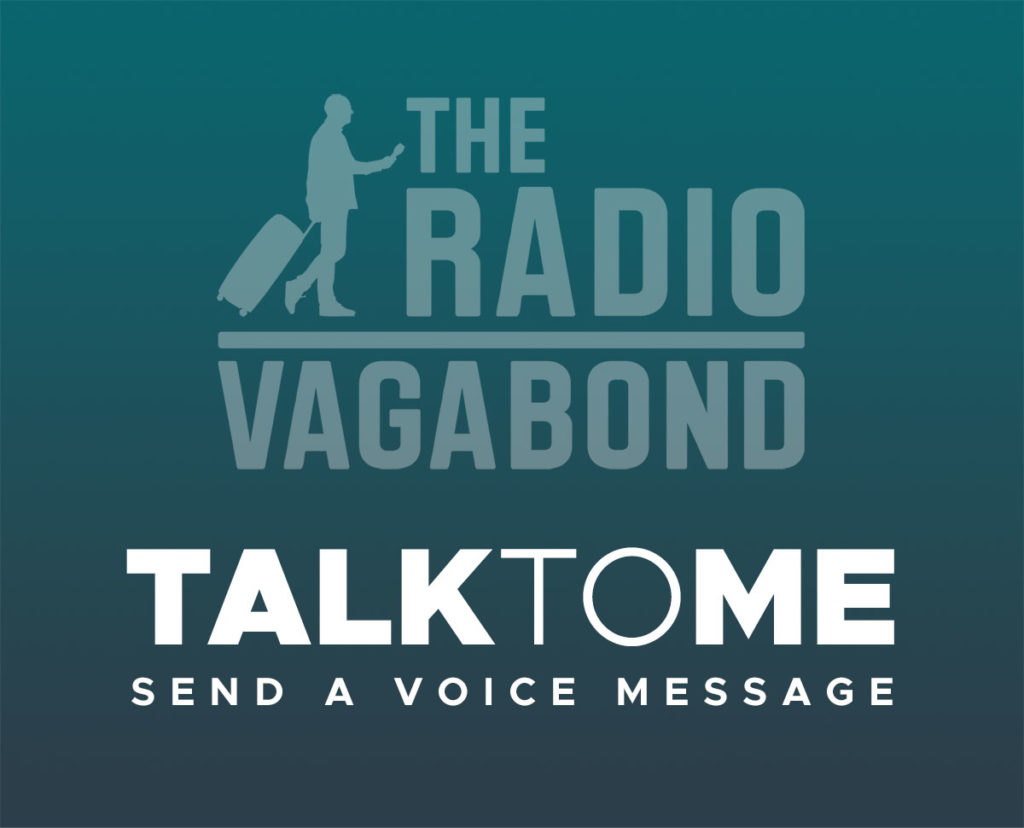 Either way, I would love to hear from you. It's so nice to know who's on the other end of this.
SPONSOR
A special thank you to my sponsor, Hotels25.com, who always provide me with the best, most affordable accommodation wherever I am in the world.
Hotels25 scans for prices on the biggest and best travel sites (like Booking.com, Hotels.com, Agoda and Expedia) in seconds. It finds deals from across the web and put them in one place. Then you just compare your options for the same hotel, apartment, hostel or home and choose where you book.
When you book with Hotels25, you get access to 5,000,000 hotel deals. And it's "best price guaranteed."
PRODUCED BY RADIOGURU
The Radio Vagabond is produced by RadioGuru. Reach out if you need help with your podcast.