Welcome to a special episode of The Radio Vagabond – recorded in May 2022.
At a conference for digital nomads called NomadBase Live in Croatia, I met Orest Zub from Ukraine. He's another digital nomad and a big part of the community Nomad Mania founded by our good mutual friend Harry Mitsidis.
Orest have been to 129 countries so far in his ten years as a digital nomad. When the Russians invaded his country in February this year, he came back to Ukraine to help his country in the war. Not by being a soldier at the front line but by making videos showing the truth about what it looks like in his country, and what the war is doing to Ukraine.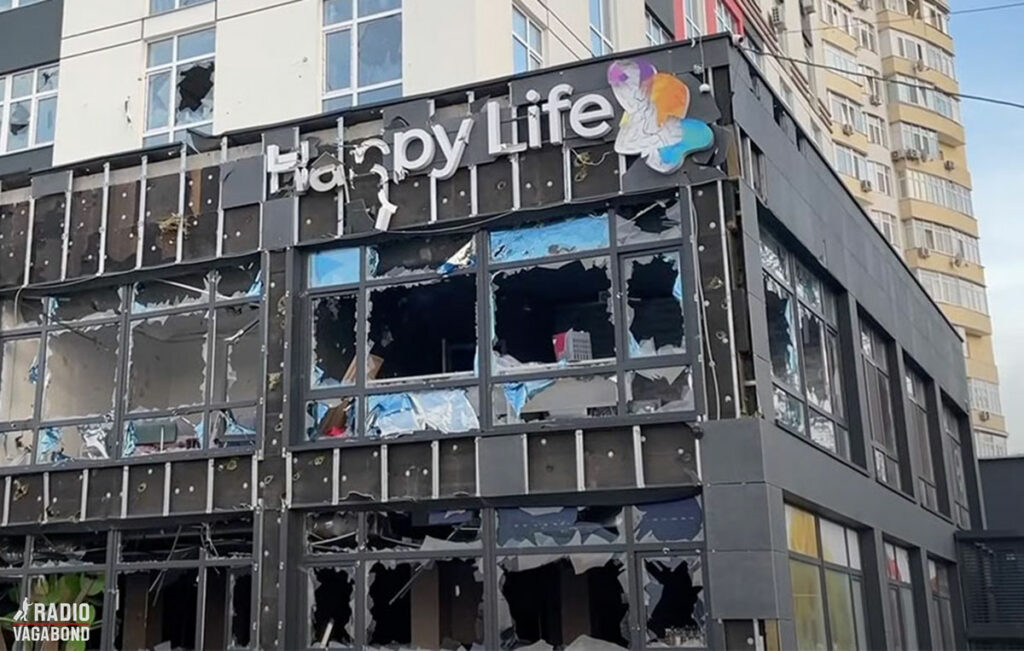 NOMAD BASE LIVE
We were both attending the conference NomadBase Live – a fairly new thing organized by the same people who brought the world Nomad Cruise (that you heard me talk about many times before here on the podcast).
When the global pandemic changed everything, they had to pivot and come up with new ideas. And one of them was creating NomadBase Live – a conference type event on land.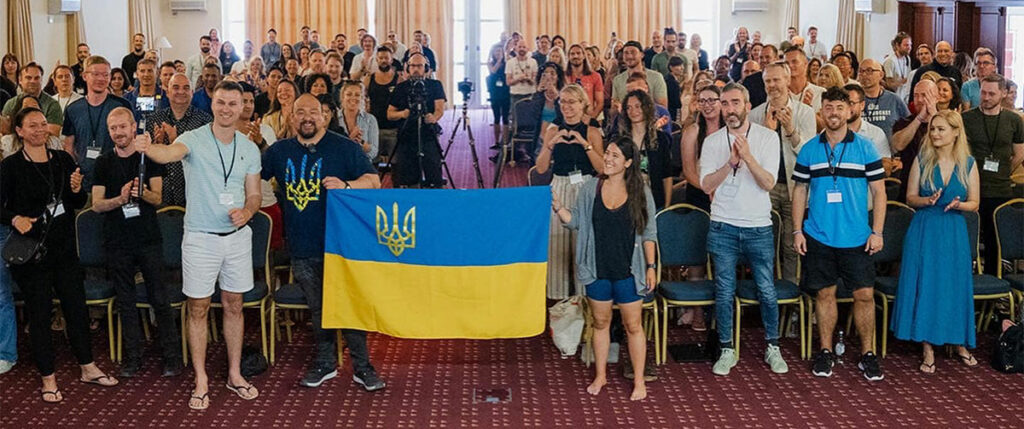 This is their third but my first and it's always great to meet old friends, make new ones and be a part of this community of likeminded people.
On this NomadBase held in beautiful Primošten, Croatia we were 274 digital nomads from all over the world gathers to share experiences from our digital nomad, travelling lifestyle.
OREST ZUB ON YOUTUBE
In one of the videos on his YouTube channel, he's driving to Kyiv with an experienced war correspondent, Rauli Virtanen. He's a 73-year-old Finnish writer, freelance journalist, lecturer, and television producer.
He's also the first person who visited every country in the world – and for that a big inspiration for both Orest and myself.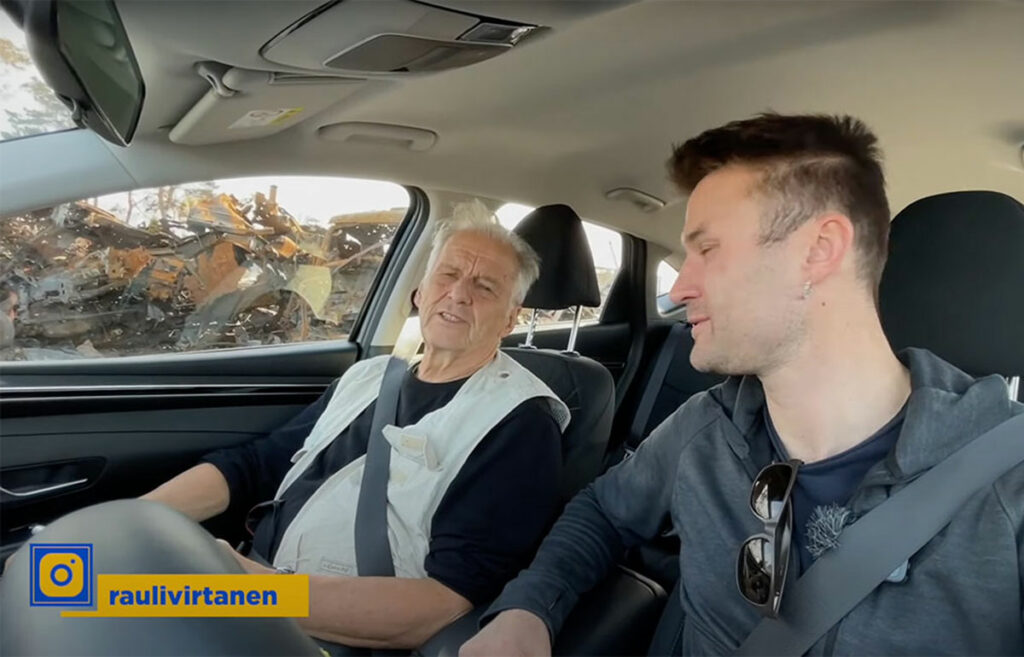 RAISING MONEY FOR AN ORPHANAGE
It's a tradition on NomadBase Live (and before that on every Nomad Cruise) that we have a charity dinner where we all chip in with donations to a good cause. And Orest was asked to find a children-specific charity in Ukraine that needs support in this crucial time.
He found an orphanage in town Velykyi Lubin near Lviv in the western Ukraine where he lives. This orphanage hosts children from the surrounding areas and those who come from the war-torn eastern part of the country.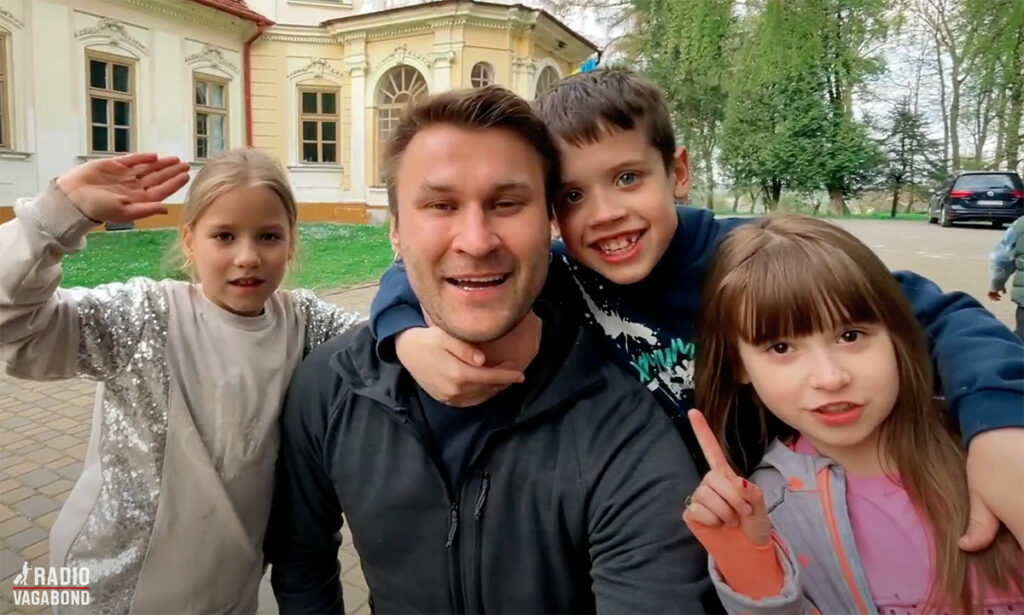 At the conference Orest shows a video, he recorded at the orphanage, and a 7-8-year-old girl with a serious look on her face says that she's from Mariupol, one of the places in Ukraine that have suffered the most.
Following the Russian invasion of Ukraine, the city was a strategic target for Russian and pro-Russian forces. On 19 March 2022, a Ukrainian police officer in Mariupol made a video in which he said,
"Children, elderly people are dying. The city is destroyed and it is wiped off the face of the earth." 
And this the city this little girl was having a safe and happy childhood until this meaningless war started. When Orest showed this clip most of us had tears in our eyes.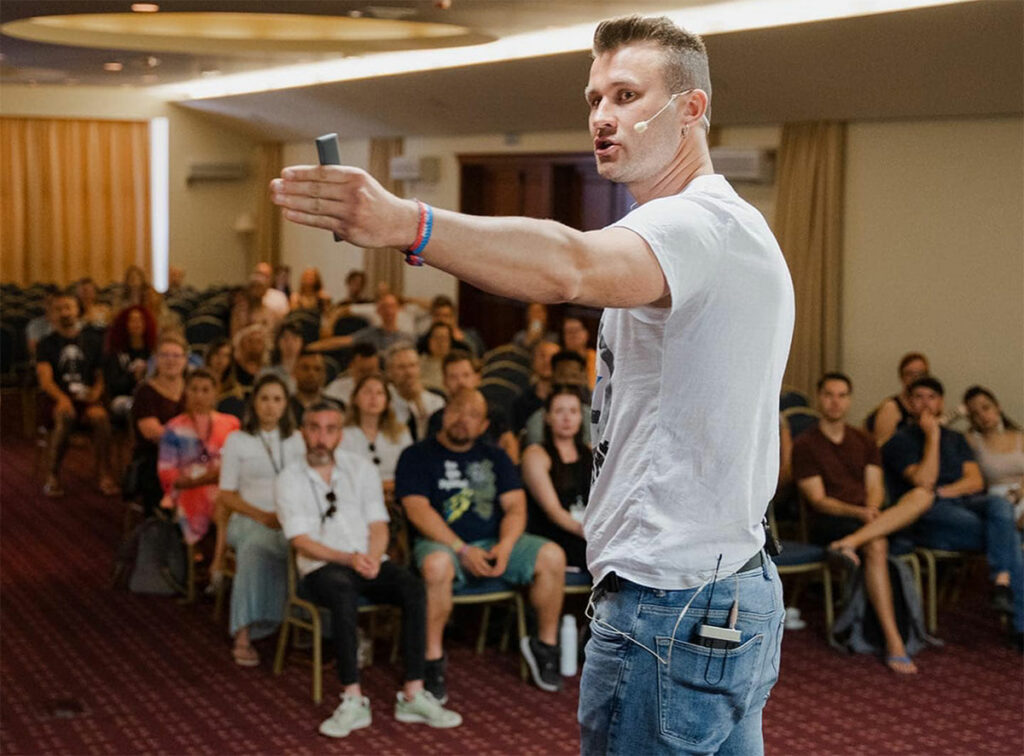 GETTING A VAN FOR THE ORPHANAGE
In a Facebook post after the event, Orest mentions that our first contribution will be a van. So far this initiative has raised around 6500 USD which is probably enough for a very basic 8-seater van.
If you'd like to contribute, you can do it on PayPal orest@openmind.com.ua or see this page for other options:OpenMind.com.ua/support.