BIENVENIDO A SAN SALVADOR
The first leg of my trip in El Salvador is the capital San Salvador. I take a walking tour and connect with warm Salvadorans, indulging in coffee and pupusa.
El Salvador's airport is around 40 minutes from the capital, the biggest city in this incredibly interesting country. I arrive in the country in the afternoon and spend the first night in the airport hotel because I don't want to arrive in the city after dark. This was a mistake. There isn't much to see, and I could have gone directly to the city.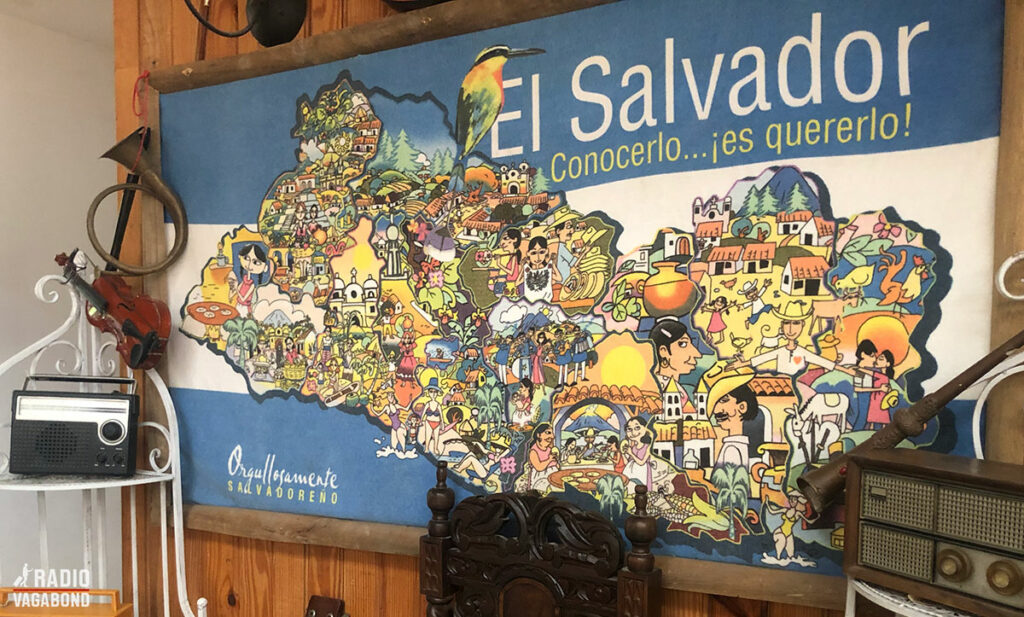 I get up bright and early and climb into a "chicken bus". This is a convenient and cheap way to travel in some countries. Travelling from the airport to San Salvador is only 61 cents. 
#DontSkipElSalvador
El Salvador is great, and you shouldn't skip it. With fewer tourists than in other Central American countries, you have more space to explore. I considered skipping my visit to San Salvador because this is a country with beautiful nature, which was what I was here to see. I discover there is a lot to see in the capital and decide to go and I am happy I made that decision.
Though the adventure and beauty of El Salvador remain in the countryside, you get to explore both the city life El Salvador has to offer as well as the picturesque beaches and villages in more remote areas.
When I get to the city, I hail a taxi – and have yet another conversation in broken Spanish. He takes me to the hotel I booked through Hotels25.com. I chose a small, wonderful little place called Hotel Santa Elena.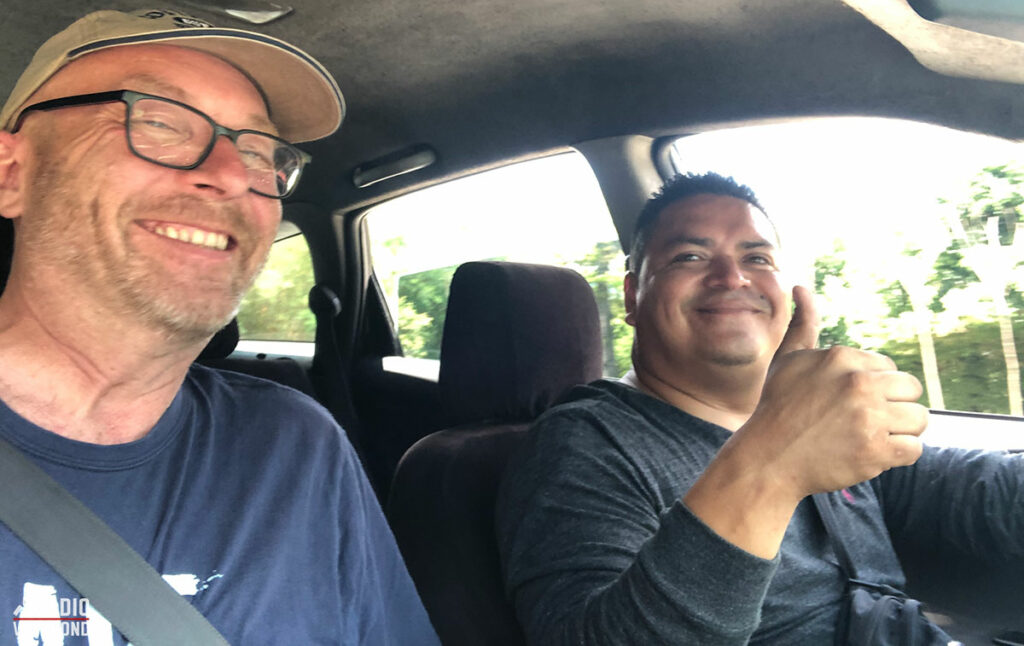 EL SALVADOR SAFETY CONCERNS
Many people say El Salvador is a dangerous place, another reason I nearly steered clear of San Salvador. Marked as red on Travel Risk Map.com, El Salvador is the fifty-first most dangerous country in the world. It's all about using common sense, a local, Edwin, tells me. Pickpockets aren't a risk, but dark alleys and isolated areas should be avoided.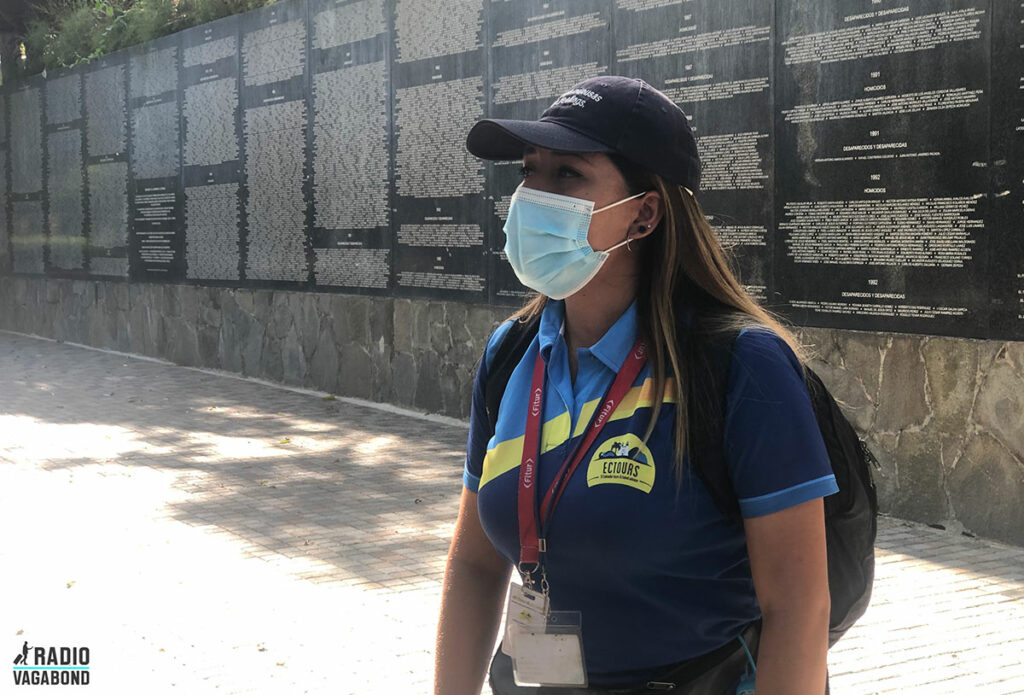 FREE WALKING TOUR IN SAN SALVADOR
As you know, I love embarking on free walking tours when I get to a new city. A walking tour is a great way to get a two- or three-hour overview of a city and bookmark some places you want to go back to and see more of it. Edwin E. Carrillo is the owner and operations manager of EC Tours El Salvador, a company he started six years ago that offers walking tours of San Salvador, volcano tours, hikes, and more. They were the first company to offer free walking tours in Central America.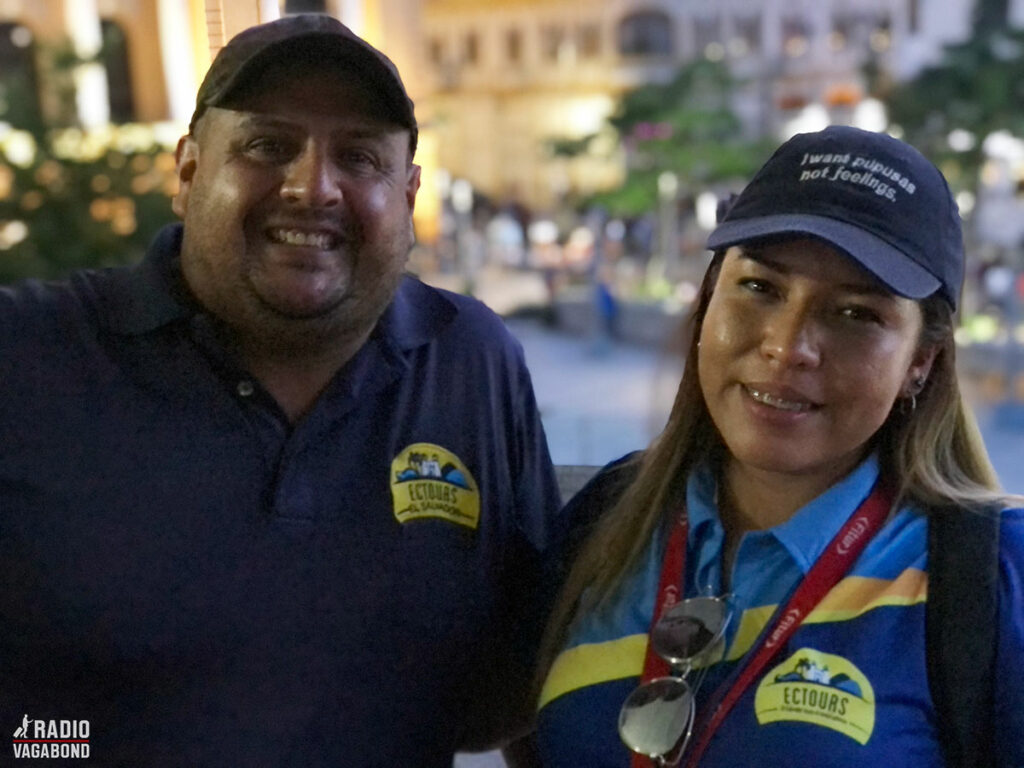 Post-tour, I speak to Edwin and Estefany Hernandez from EC Tours on the third floor of a parking garage. The garage overlooks Plaza Morazan and the big, beautiful building holding the national theatre. What started as an Airbnb for Edwin quickly became a booming business. He noticed that tourists would stay one night and leave the next day. Deciding that the visitors needed to see more of this fascinating part of the world, he started the walking tours to add value to his Airbnb guest's experience. He noticed that they would stay longer.
EL SALVADOR IS THE LAND OF VOLCANOES
El Salvador lies in the pacific ring of fire, an area with the most seismic and volcanic activity on the planet. There are around 170 volcanoes in this small country alone, 6 of which are still active, the most active being the Chaparrastique stratovolcano. There have been 26 eruptions in the last 500 years. With an eruption that happened in 1976, lava gushed from the volcano.
The structure of the city was influenced by volcanic activity. San Salvador itself was built on at least 20 meters of volcanic ash. Due to the unstable foundation skyscrapers cannot be built and wiring can be seen everywhere. No underground building activity can take place.
If you find the ground shaking beneath you, Estefany tells us not to be scared. Tremors are registered every day, and earthquakes around once or twice a month. Just another day in El Salvador.
The fit and brave can even hike up one of the oldest and highest volcanoes in the country, the Santa Anna volcano which last erupted in 2005. On top of the crater, you overlook a greenish sulphur lagoon. This is something I do later, so stay tuned as I hike up there in a future episode.
1. El Salvador is the smallest country in Central America
It has an area of just over 21,000 sq km which is about the same as Wales and slightly smaller than the state of Massachusetts.
2. Most densely populated
With a population of almost 7 million people, El Salvador is the most densely populated country not only in Central America but in all of the Americas.
3. No Caribbean coastline
It's the only country in Central America without a Caribbean coastline.
4. The El Salvador weather is tropical
The rainy season is from May to October and the dry season is from November to April.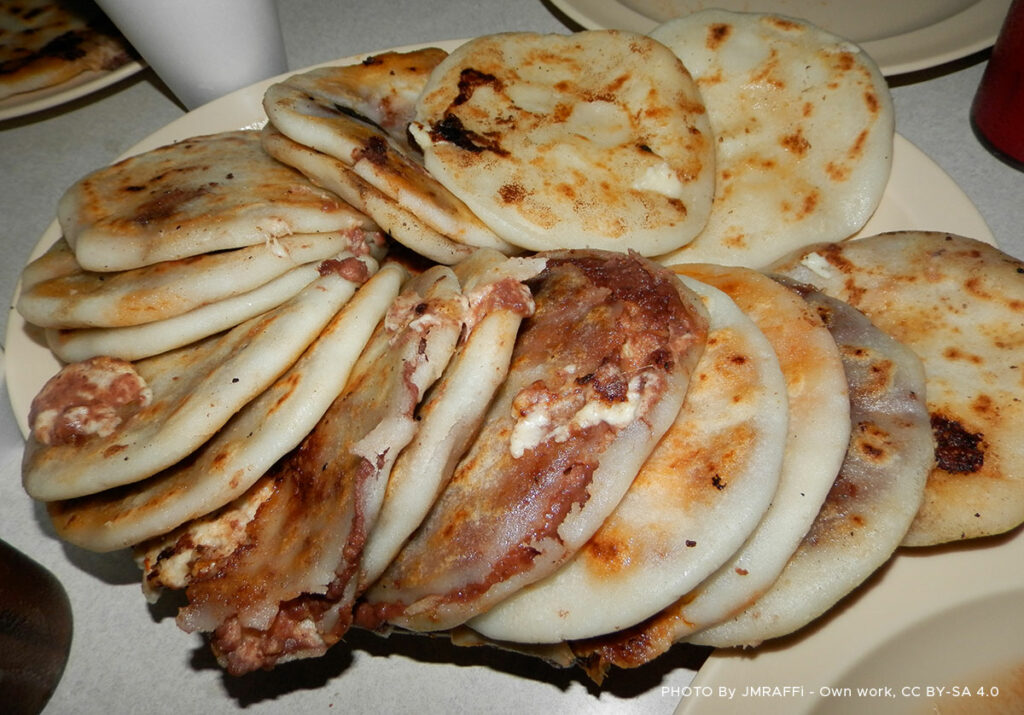 5. The national dish is the famous pupusa.
A pupusa is a thick corn tortilla stuffed with a savory filling, like cheese, refried beans, different meats like pressed pork or chicken… Or a combination of them all.
6. Dollars and Bitcoins
The currency used in El Salvador is the United States dollar. But when I was there in June and Juli 2021 the progressive young Salvadoran President Nayib Bukele's experimented in making Bitcoin an official national currency alongside the U.S. dollar. But just about a month ago in December 2021 it was clear that the experiment failed when more than 90% of Salvadorans said that they want dollars, not bitcoins.
Bukele who looks more like a rapper than a president with a cap on backwards said in a speech at the Latin America Bitcoin and Blockchain Conference in November, that the answer is more bitcoins. So, we probably haven't heard the end of that.
THE HISTORY OF THE SALVADORAN CIVIL WAR
From the late nineteenth to the mid-twentieth century, El Salvador endured chronic political and economic instability characterized by coups, revolts, and a succession of authoritarian rulers. Socioeconomic inequality and civil unrest culminated in the Salvadoran Civil War from 1979 to 1992, fought between the military-led government-backed by the United States, and a coalition of left-wing guerrilla groups.
There is a lot of history behind this war with many people losing their lives. During the war, it was dangerous to live in El Salvador, particularly on the north side of the country. After many years of unrest, peace prevailed, and El Salvador became a democratic country.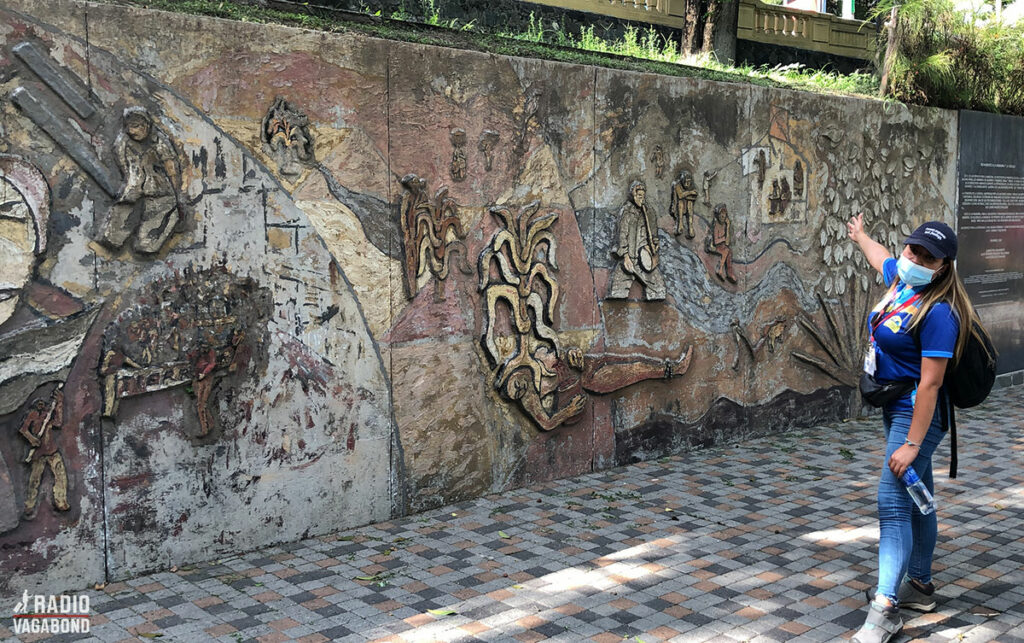 THE UNIQUE WARMTH OF SALVADORANS
I quickly discovered Salvadorans are extremely friendly and welcoming. Asking Estefany what makes El Salvador unique, she agreed and believes that the people are what makes El Salvador unique. Salvadorans will always try to help you, even if they must try to speak in broken English.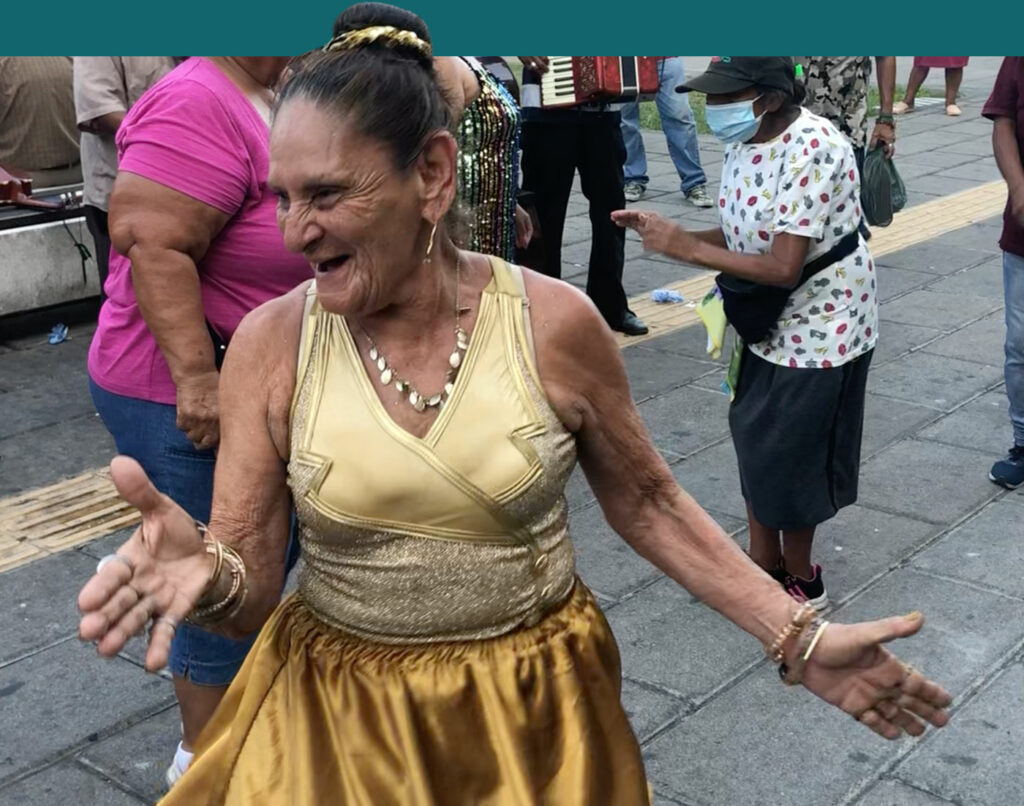 A HOSPITAL SENT TO THE WRONG COUNTRY
We pass the Rosales Hospital, a big building built more than 100 years ago in Belgium. The metal parts of the building was then sent to be rebuilt in San Salvador. But someone at the office in Belgium made a mistake that probably got them fired. Someone had the building sent to Salvador de Bahia in Brazil. And remember that this was way back in the 1890's – before the Panamá Canal.  
I believe there was a blushing Belgium clerk having a serious conversation at the boss' office.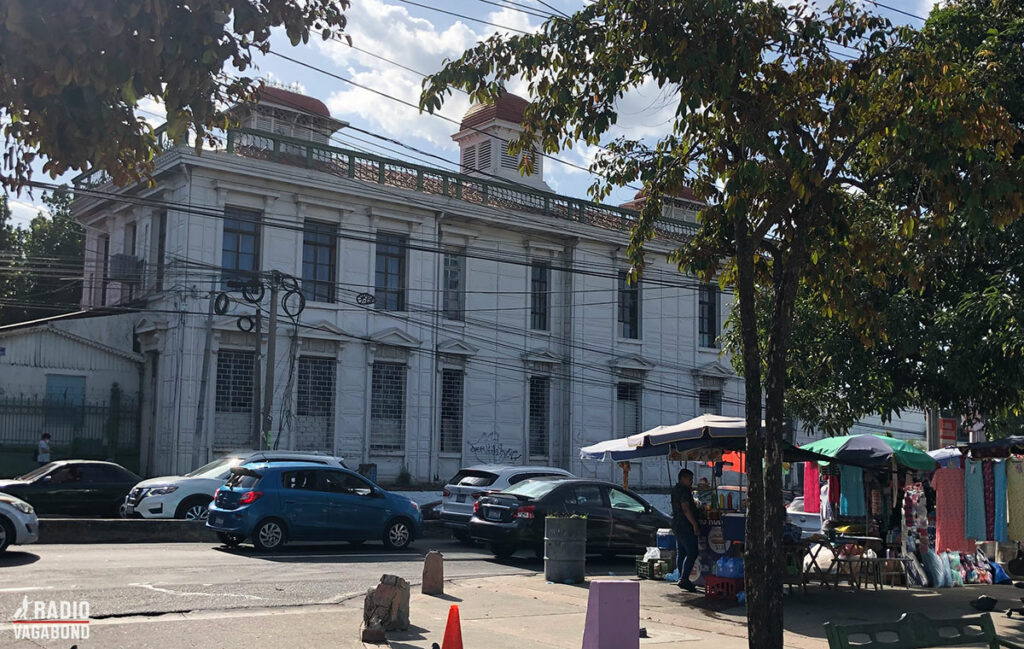 Estefany tells us that El Salvador had so much money that they were bringing materials and buildings from other countries.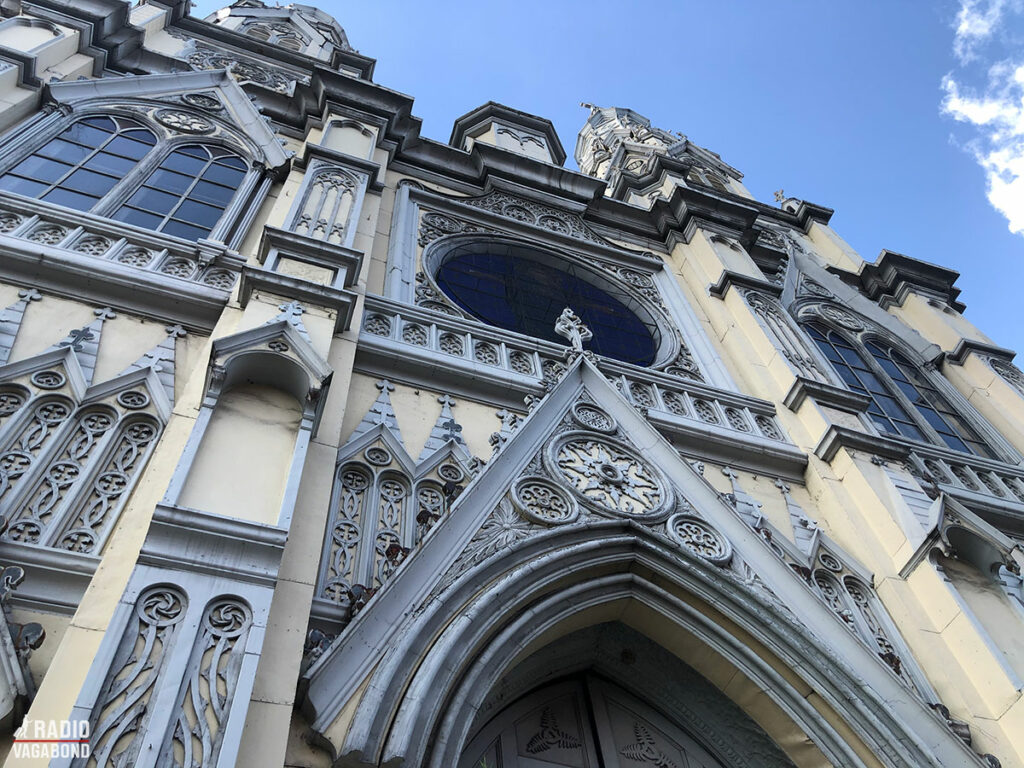 We visit the church, Basílica Sagrado Corazón de Jesús (Sacred Heart of Jesus). This was built in 1913, and again, this basilica was not built in El Salvador but also brought from Belgium.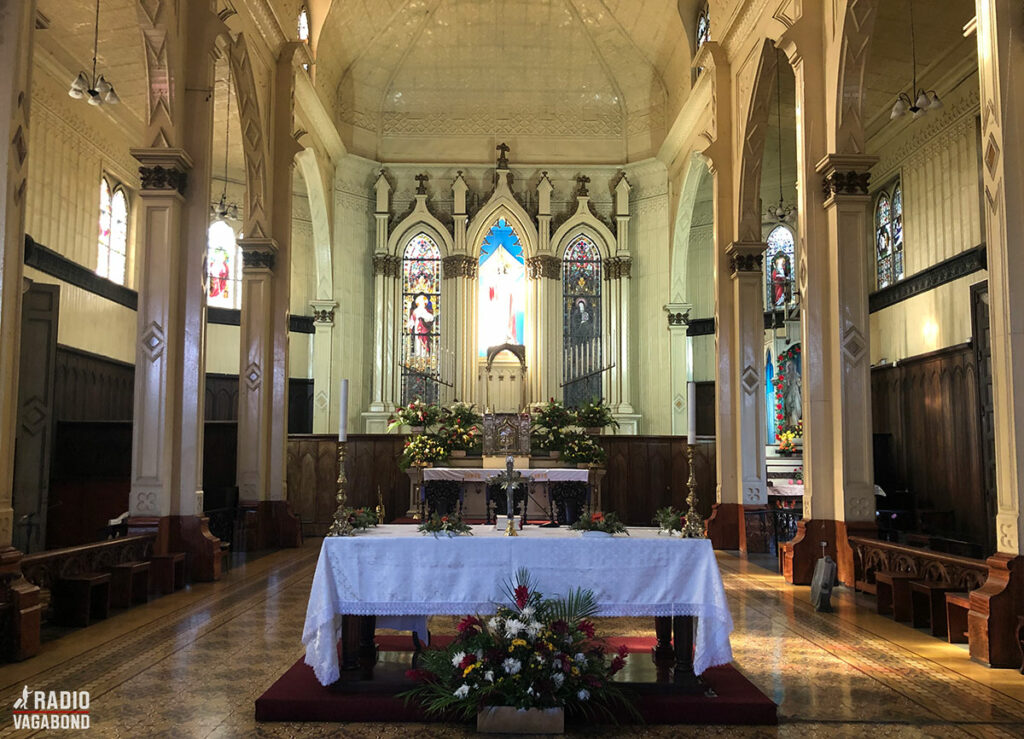 COFFEE IN EL SALVADOR 
El Salvador is world-famous for its coffee. Cultivated in the western part of the country, it is made from mixing two different arabica beans. Despite its small size, El Salvador was once the fourth largest coffee producer in the world.
Estefany, like many others, claims that El Salvador has the best coffee in the world. The hybrid coffee is made from two different beans, Pacas and Maragogipe. Using the two different beans, they create the Pacamara coffee they're famous for today.
What sets this coffee apart? While Estefany highlights the essence of chocolate in its flavour, Edwin explains that coffee grows in altitude. The coffee is grown in mineral-rich volcanoes. Good weather, good soil, and good fruit make for the perfect coffee. I'm not going to decide who makes the best coffee, as I need to keep favour with other famous coffee countries. But I can say, it is amazing.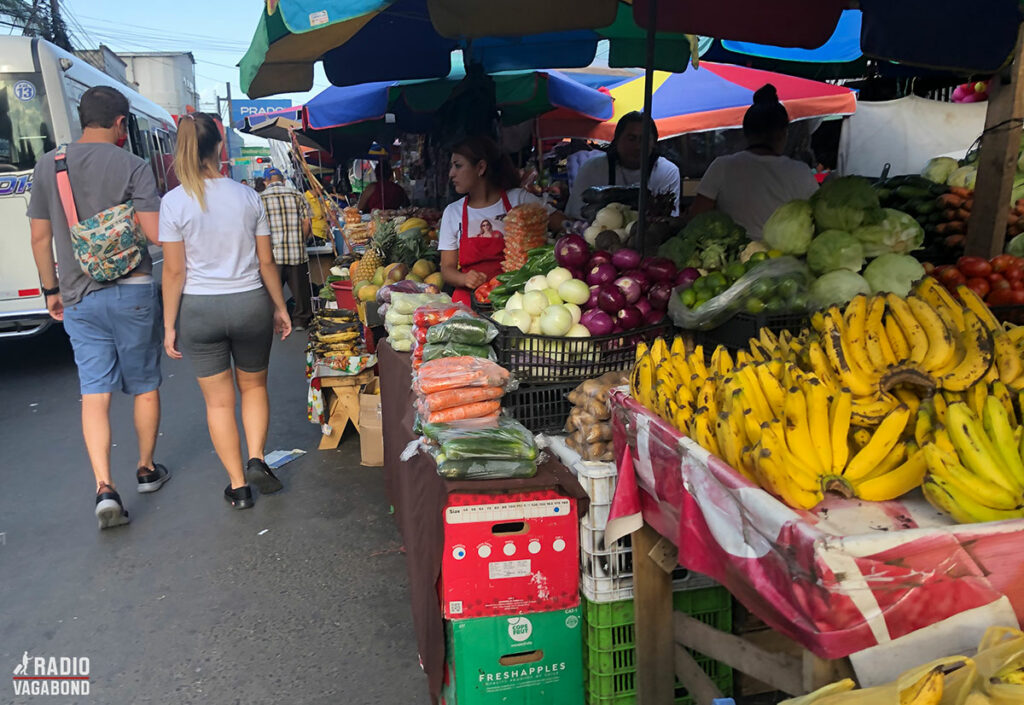 CORA-CORA-CORA
The official currency of El Salvador is the US Dollar. Walking through the market we could hear venders shouting "cora-cora-cora". Estefany explains that this is their way of saying "quarter" (25 cents).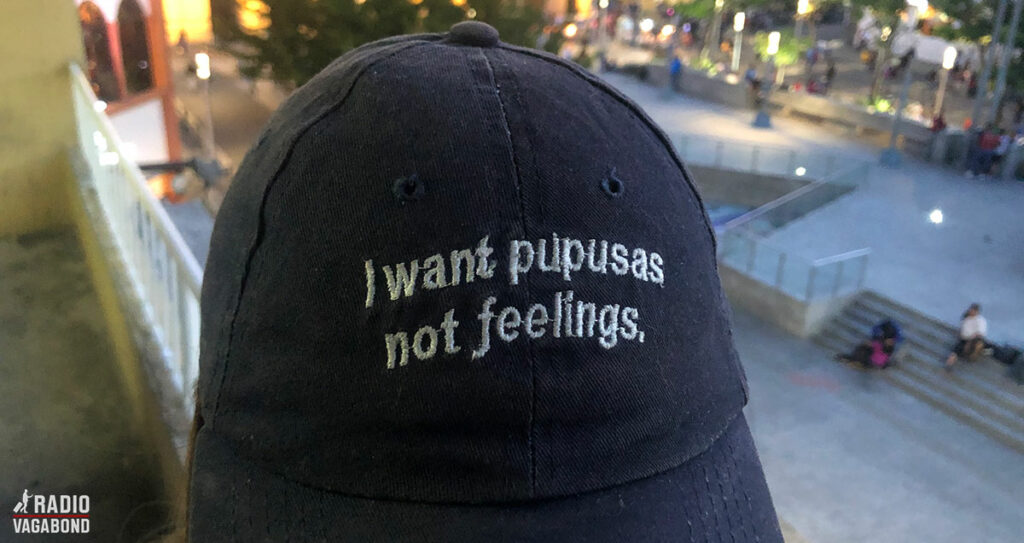 BITE INTO A PUPUSA AND GO TO HEAVEN
This is not an exaggeration. People say the food is so good because it comes from techniques and recipes that date back hundreds of years. As I've said, Pupusas are El Salvadore's national dish. Estefany pointed me to a restaurant on the square, and I went and got a few pupusas. As I took the first bite, it was almost like my brain exploded. It was just so good. And then they only costs a few cora-cora-cora.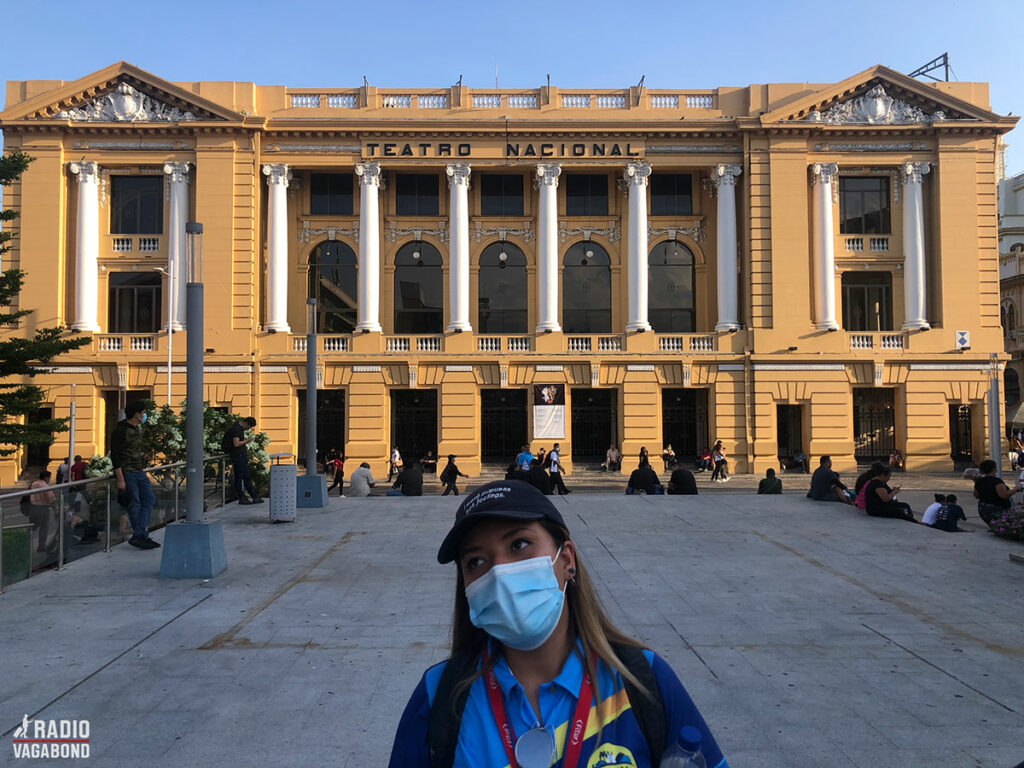 THE BAD SIDE OF EL SALVADOR
When I asked Edwin what makes El Salvador bad, he jokes that the pupusas make you fat – and points at his belly.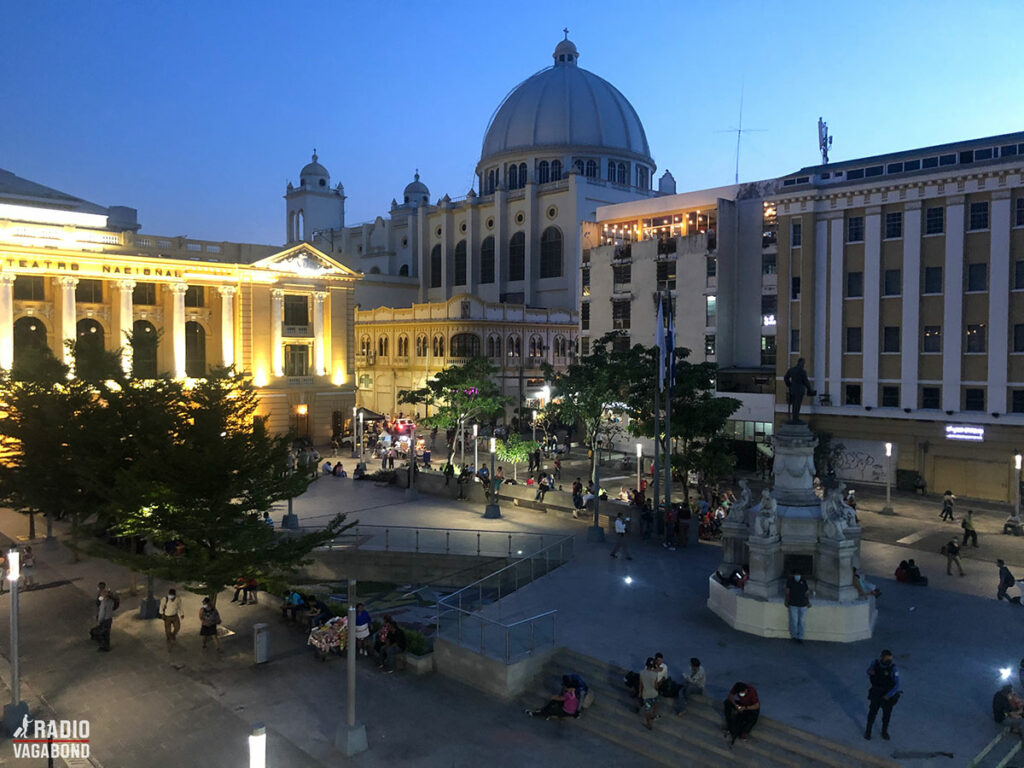 On a serious note, Edwin tells me that there are gangs in El Salvador. But like many other countries, you need to avoid certain areas. You don't hear about anything happening to tourists because Salvadorans protect the tourists. That's all Edwin can say. Estefany's response? It can get very hot during summertime. That's about it.
This country is great, so #DontSkipElSalavador
My name is Palle Bo, and I gotta keep moving. See you.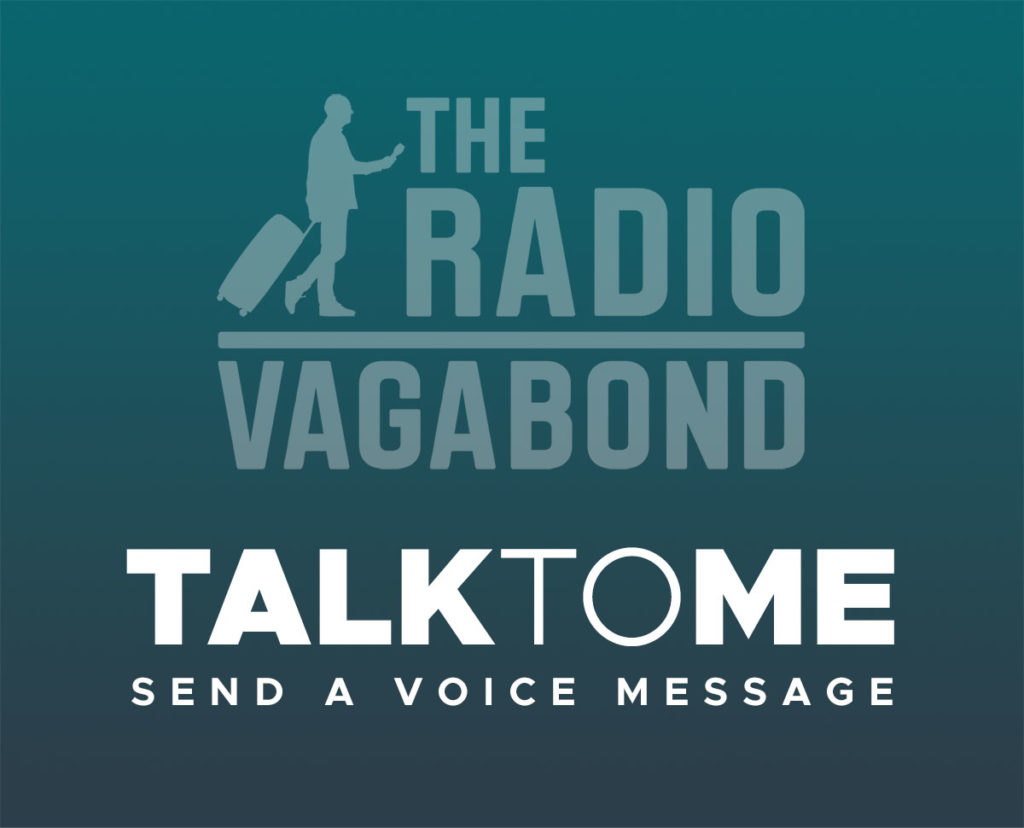 Either way, I would love to hear from you. It's so nice to know who's on the other end of this.
SPONSOR
A special thank you to my sponsor, Hotels25.com, who always provide me with the best, most affordable accommodation wherever I am in the world.
Hotels25 scans for prices on the biggest and best travel sites (like Booking.com, Hotels.com, Agoda and Expedia) in seconds. It finds deals from across the web and put them in one place. Then you just compare your options for the same hotel, apartment, hostel or home and choose where you book.
When you book with Hotels25, you get access to 5,000,000 hotel deals. And it's "best price guaranteed."