Përshëndetje from Albania!
After my incredible journey aboard Nomad Cruise, it was time to get back to reality. Sadly, I was unable to join my fellow nomads in Santorini for a post-cruise reunion as I had already booked my trip to the Balkans, but I promised myself I would hang around after my next Nomad Cruise – yes, I was sure there was going to be a next one.
So, after a sad 'nomad goodbye' in Athens, I hopped on a flight headed to a country that had previously never featured high on my bucket list (but turned out to be one of my favourite places I visited that year) – Albania.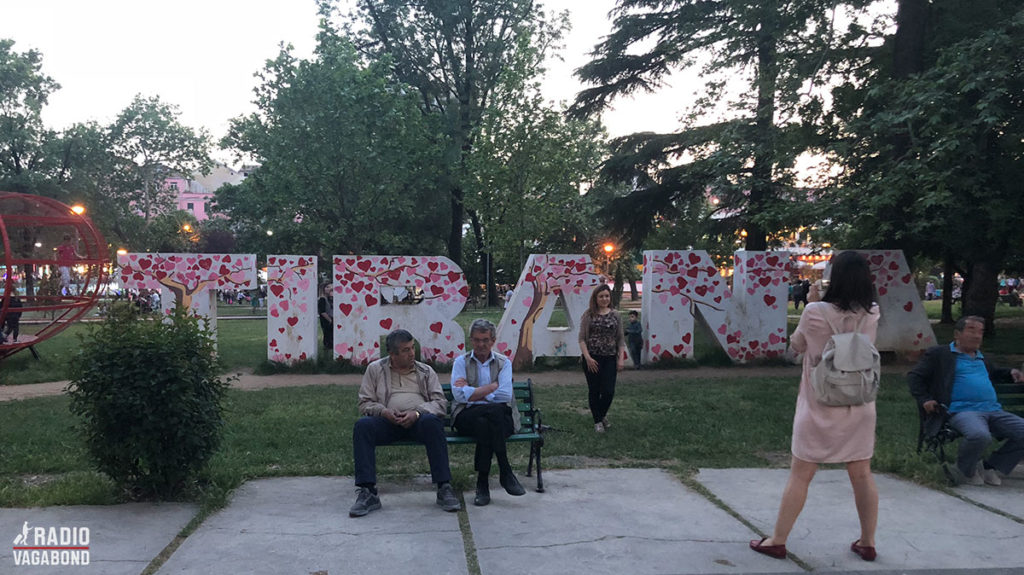 ADAM THE ALBANIAN 
As a delightfully handsome and modest vagabond, I sometimes get friend requests from people I don't know. A month before my trip to Albania I got one from a guy called Adam. I almost declined but then I saw that we had a mutual friend (an extreme traveller from Denmark whom I respect) so I decided to accept his friend request. This turned out to be a really great decision as Adam works in the tourism space in Albania and he agreed to show me around after I said I was on my way to his neck of the woods.
Adam is the General Director for Albania Express, a travel agency and Balkan tour operator with great experience in arranging accommodation, transport, and group and individual tours with experienced guides in different languages. They also organise events and meetups, treks, hikes and walking tours, as well as holidays to Albania and its neighbouring countries: Montenegro, North Macedonia, Kosovo, Croatia, Serbia, Bosnia and Herzegovina, Greece, Romania, Bulgaria, and Slovenia.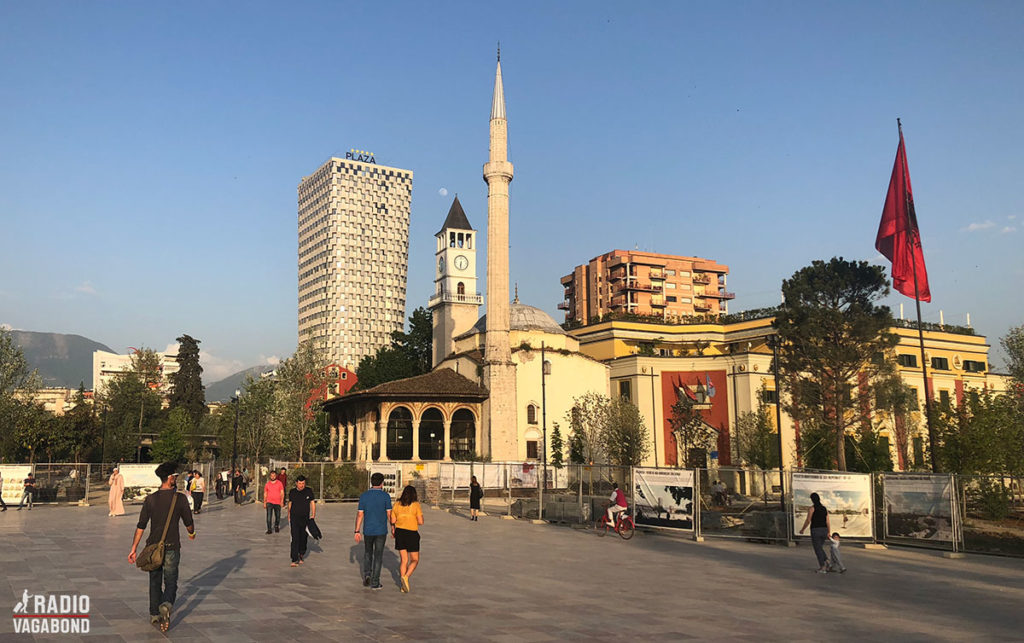 I landed in the Albanian capital of Tirana, where Adam had offered to pick me up. Unfortunately, Adam had some important tourism work to attend to but had arranged for his good friend to welcome me to the city. I was taken to my apartment and the next day Adam and I met for a coffee.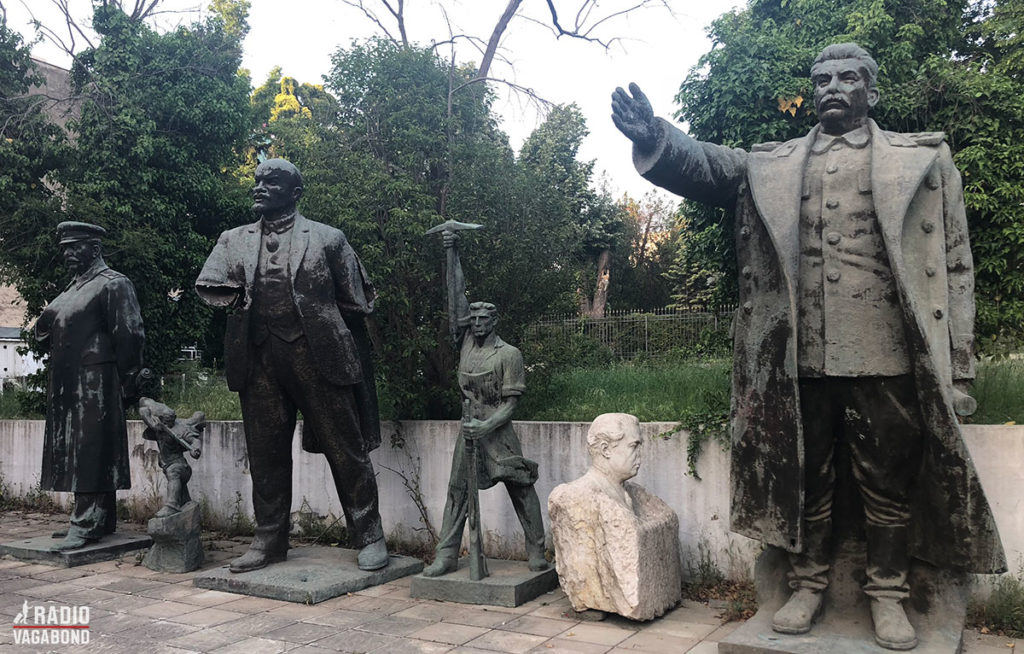 But before I tell you about my chat with Adam, here are some facts about where I am:
QUICK FACTS ABOUT ALBANIA
Hoxha's official title was 'Comrade-Chairman-Prime Minister-Foreign Minister-Minister of War-Commander in Chief of the People's Army' – quite a mouthful!
Under the leadership of Enver Hoxha, Albania was declared the world's first atheist state in 1967.
Tirana, the capital of Albania is one of the few European capital cities to not have a McDonalds. However, it does have a chain named Kolonat whose logo looks suspiciously familiar!
The official name for Albania is "Republika e Shqiperise" meaning the Republic of Albania.
Between 1950 to 1985 around 150,000 bunkers were built in Albania, they are nearly impossible to destroy so many are still in existence.
Nodding your head in Albania is a disagreement while shaking the head means "yes", so it can get pretty confusing for tourists!
At its closest point, Albania is only 10km away from Corfu across the Ionian Sea. Albania is bordered by Montenegro to the north, Kosovo to the northeast, Macedonia to the east and Greece to the southeast.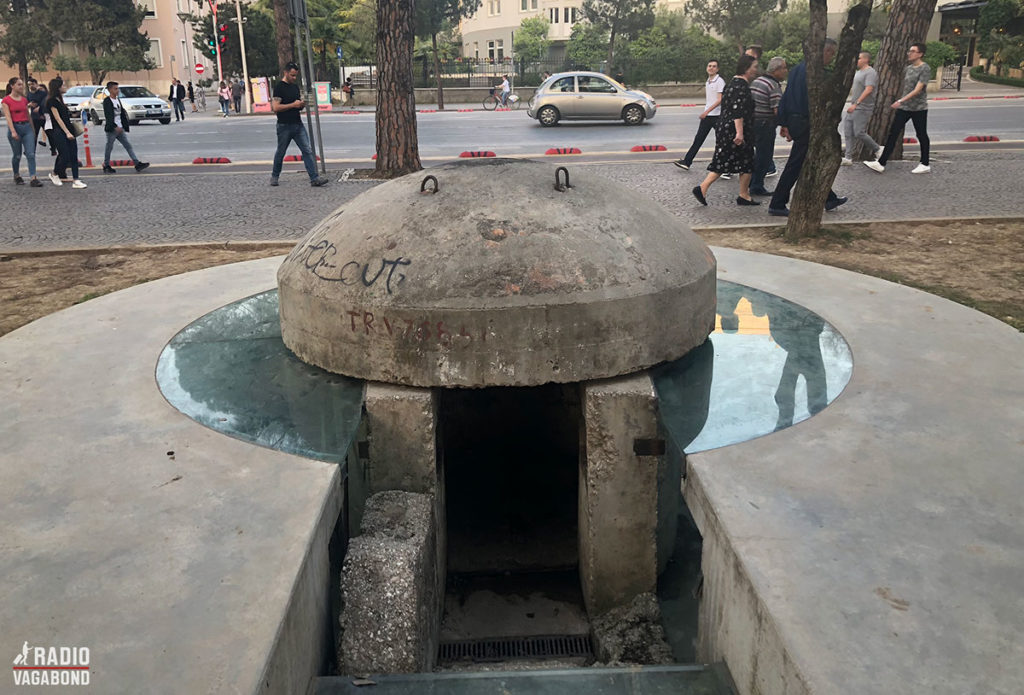 ALBANIA OF THE PAST
Let's be honest: for most Westerners that want to go on holiday in the southern part of Europe, Albania is definitely not on the top of the list. But maybe it should be, and maybe it will be in the future. According to Adam, the country is changing.
"Albania was a Communist country for 50 years, with nobody allowed in or out during that period. We had our first democratic election only in 1992. The transition of power was a turbulent time for Albania and poverty was rife. We had never heard of a 'free world' before, we didn't even know that Coca-Cola existed. The country was like a big jail." says Adam.
"But now Albania has grown up economically. We have slowly emerged into the rest of the world and we are a beautiful country – we are in the heart of Europe and our land is full of raw natural beauty. And our cultural sense of hospitality is unmatched!" he says.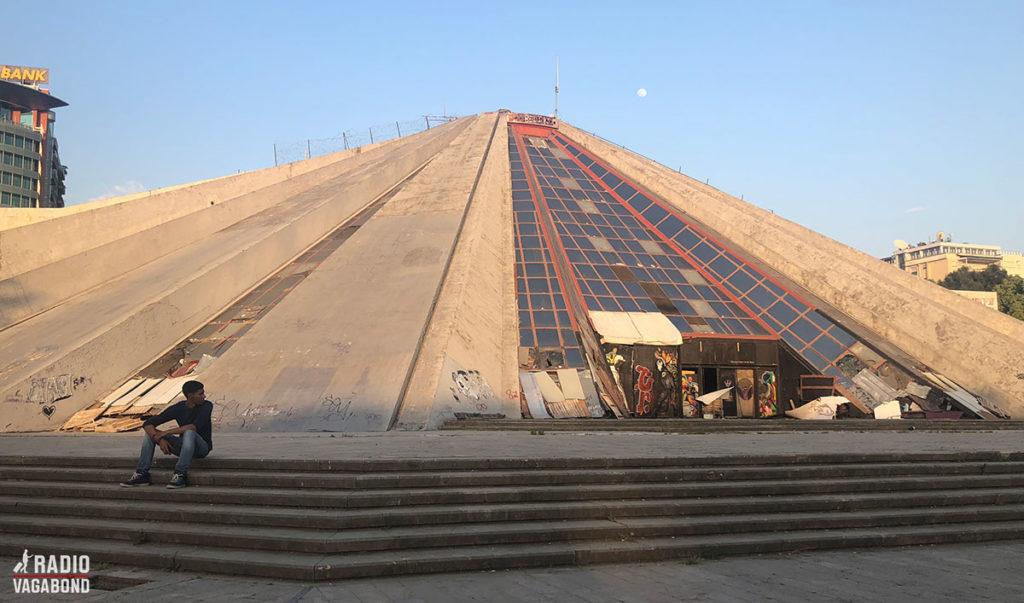 Imagine growing up in a dictatorship in a country that was totally closed to the outside world. And then after 50 years of Communism and isolation, as well as the revolutions of 1989 and the fall of the Soviet Union, people here in Albania (mostly students) started to become politically active and campaigned against the government. That led to the first multi-party elections in the early '90s and the victory in the general elections of 1992 led by the Democratic Party. And then freedom, choices, and open borders. It was so different and not easy.
So now the system has changed, and the country enjoys a democracy. But it was so different during the dictatorship. What they did to keep people in check is horrific. Adam tells me a story of what happened to his neighbour. He went to a bakery and complained about the stale bread they were selling. Someone in the bakery overheard him and reported him to the authorities and he got a 10-year jail sentence for this.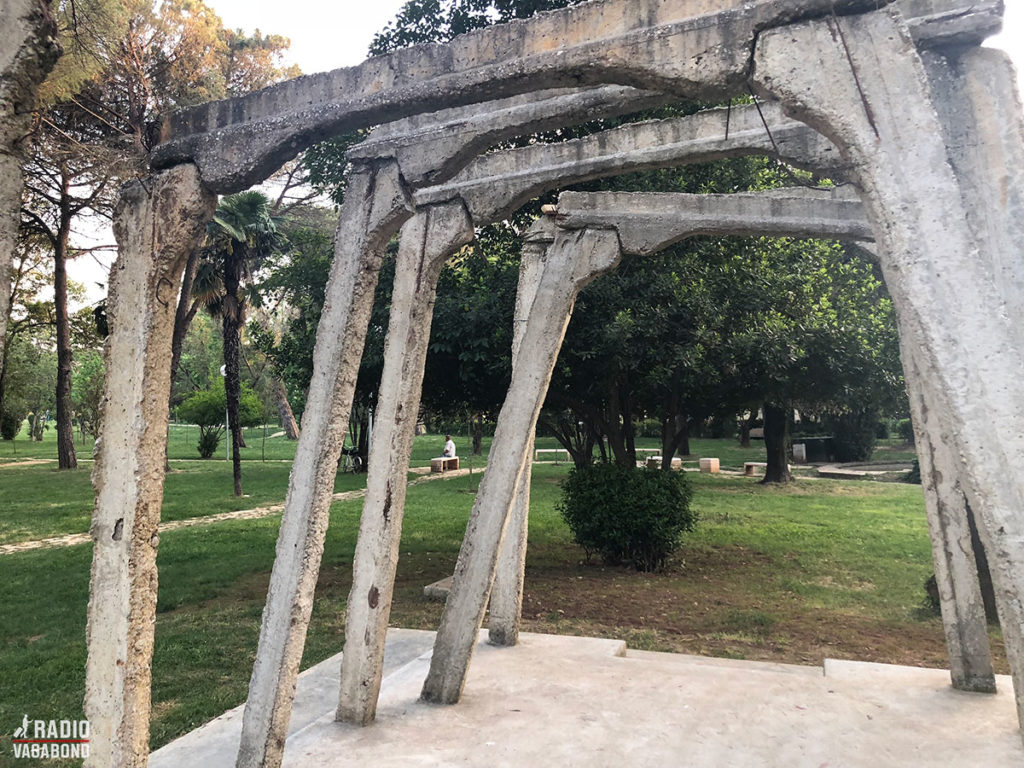 ALBANIA OF TODAY
I don't know exactly what I was expecting from Albania. But it's definitely much more modern than I pictured. Tirana is a vibrant city with lots of shops, restaurants and cafes. We passed one of the Kolonos restaurants (the McDonald's copycat). It isn't very popular here with only 1 person inside!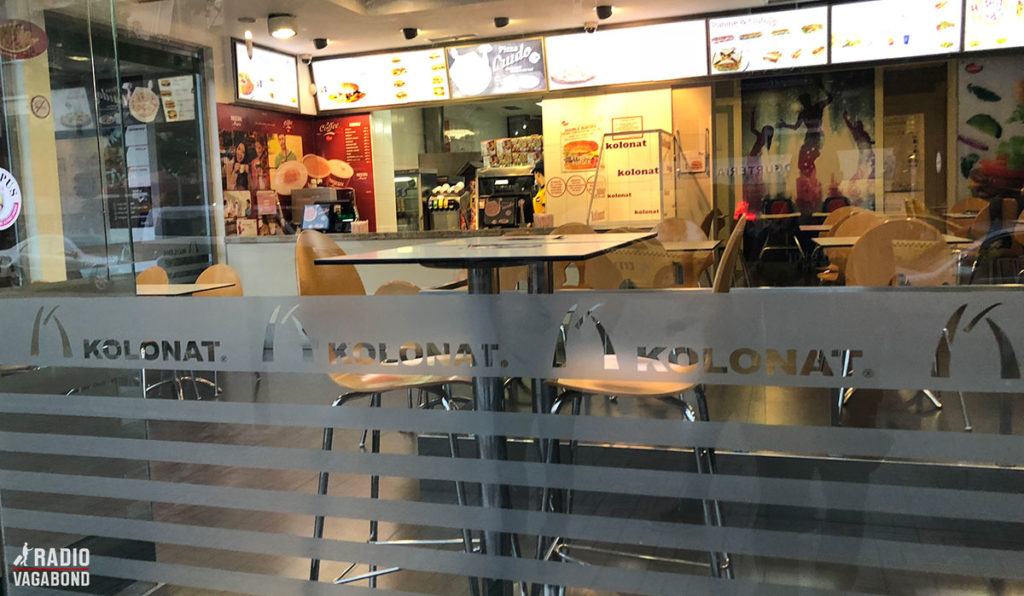 The cars are better and bigger than I expected. I notice a lot of Mercedes Benzes. Actually, Adam called them the national car of Albania. It's kind of ironic that one of Europe's poorest countries has more Mercedes Benzes than anywhere else I've seen. Adam tells me that the reason for this is because Albanians think that they are the only cars that handle the poor quality roads of the country.
Adam and I take a walk through the city. The architecture is also fairly modern even though you can see the Russian and Chinese Communist influence in some of the buildings.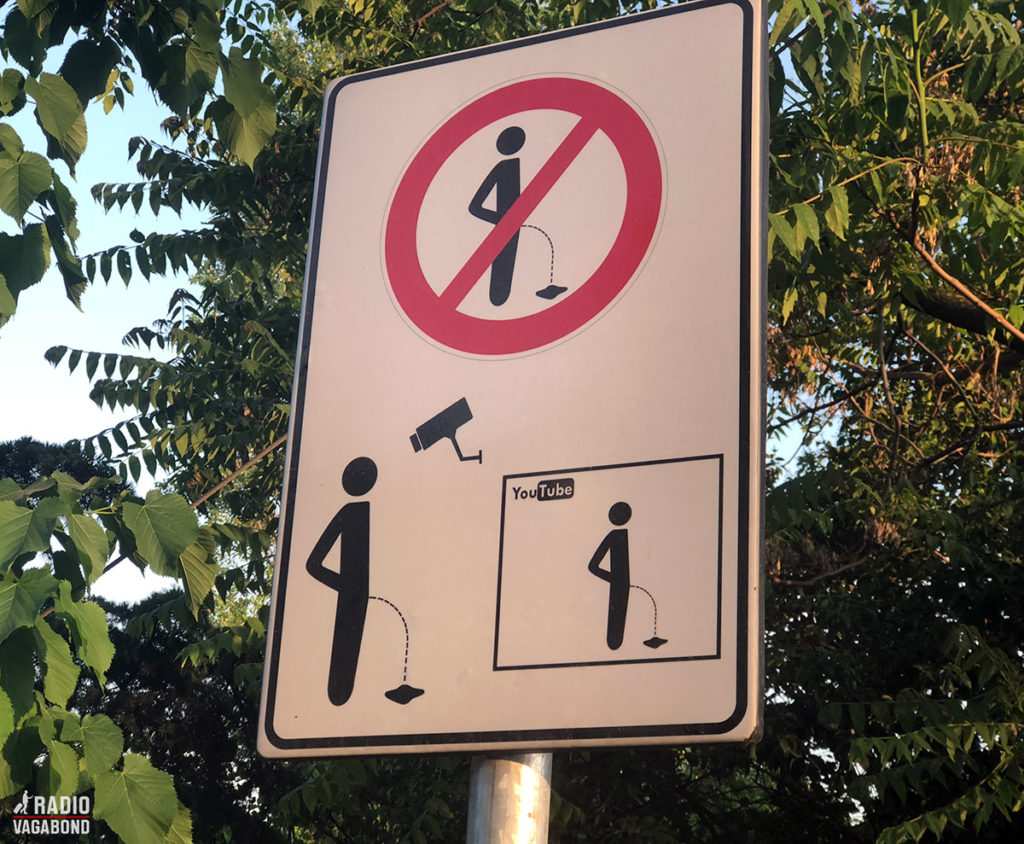 As we're about to walk over a bridge, Adam points out the funniest official sign I've seen in a long time. If you publicly urinate in the river, the sign says you will be recorded, and the video will be uploaded to YouTube to shame you! Hilarious.
And then we got to another iconic building in Tirana – a large pyramid that was designed by the dictator's daughter who was a talented architect. The pyramid was used as a mausoleum for the dictator when he died in 1985.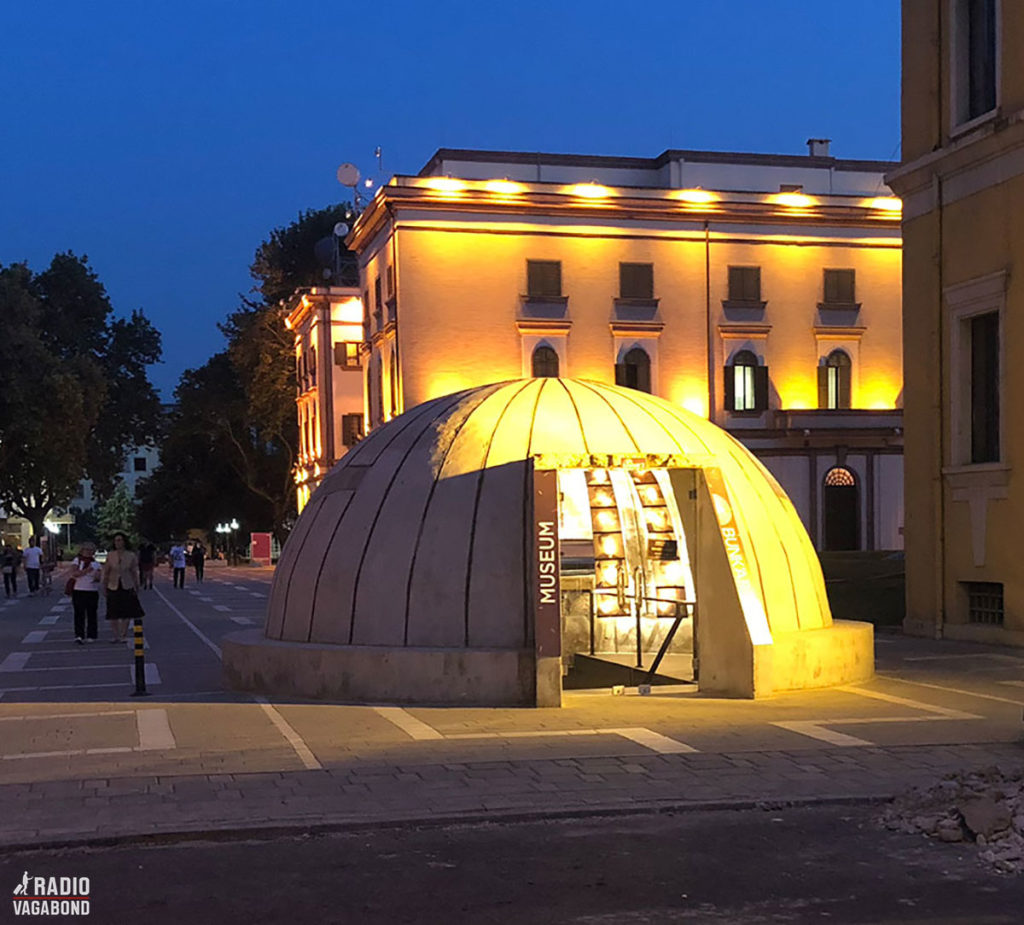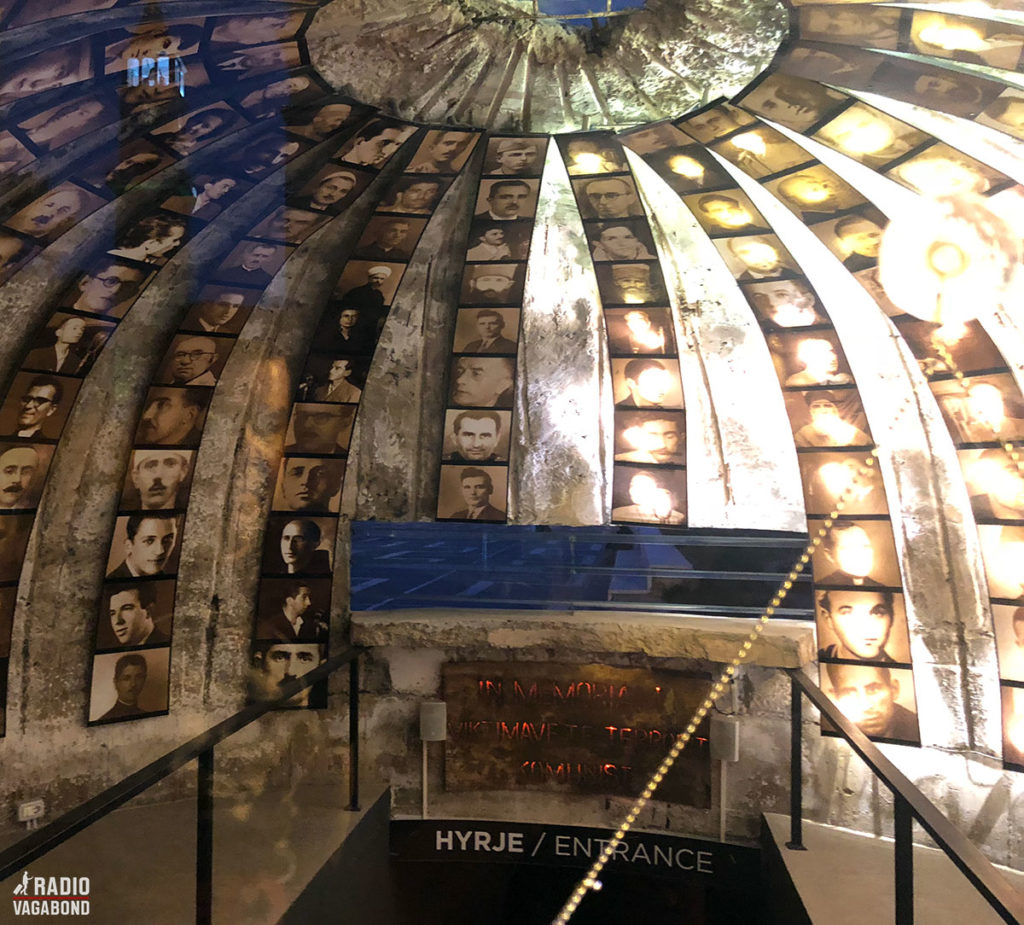 Adam tells me about the corruption problem in Albania which is unfortunately widespread. The economy is also not doing so well due to various scandals which involve high-ranking members of parliament.
THE MORE YOU KNOW
The more I travel the more I learn. I often joke that living as a nomad makes me a better Trivial Pursuit player. For instance, I know where Mother Teresa was born from my visit to Skopje in North Macedonia.
So, I was a bit surprised when we came to a square and Adam tells me that the square is called Mother Teresa Square and that Mother Teresa was, in fact, Albanian. At the time, Skopje in North Macedonia was still part of Albania and so according to Adam and most Albanians, Mother Teresa was Albanian.
Like any serious academic, I consulted Wikipedia and it says she was born in Skopje (now the capital of North Macedonia), then part of the Ottoman Empire. Her father was from what is now Albania and her mother was from what is now Kosovo. Yes, it can be confusing with borders and names of countries changing.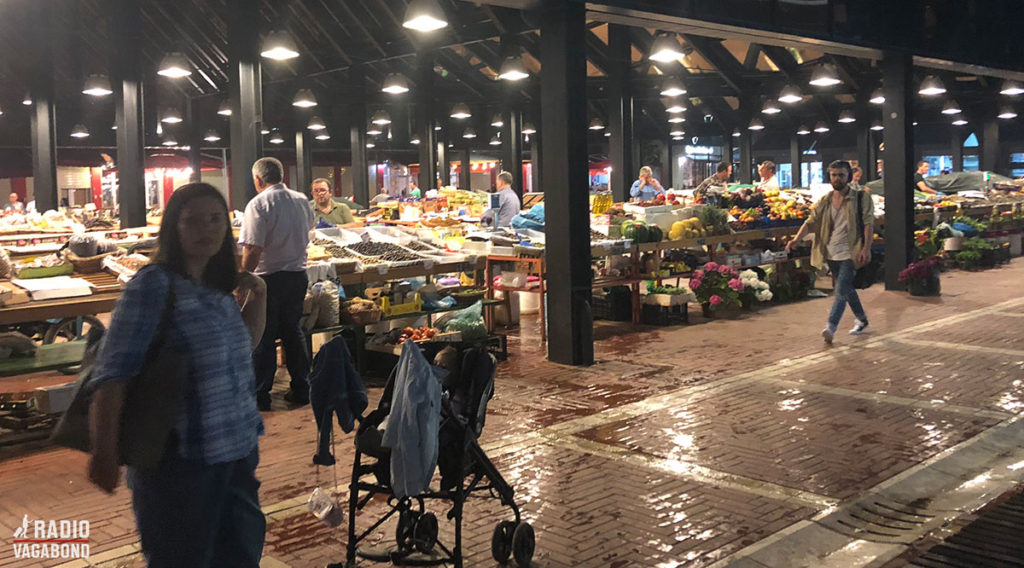 OLD BAZAAR AND FISH MARKET
After walking through the city for a few hours, Adam took me to the old bazaar and fish market. It's very unique in that this is the only place where there are a lot of historical buildings left. During the Communist era, they destroyed everything old and built new infrastructure instead. Such a pity that the country's history was eradicated.
And this was the last stop of many on my day with my new Albanian friend, Adam. We sat down and had a nice dinner and a few glasses of wine. I'm so grateful to Adam for spending all this time showing me around his city. He is such a nice man and a great representative of his country.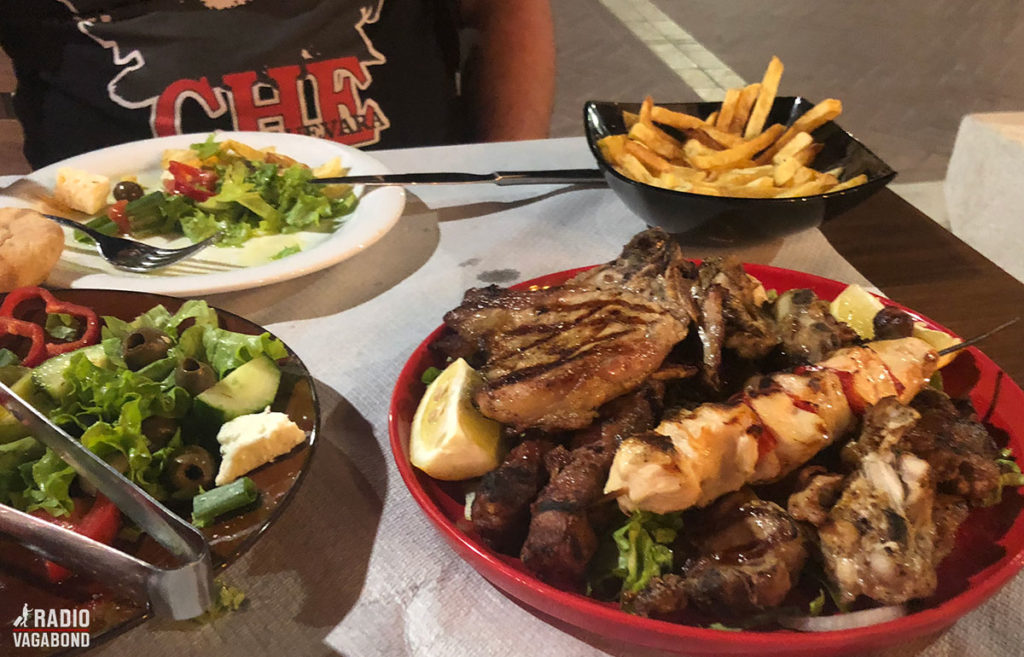 But I would see him the next day too, and he told me he had some special plans for me. Stay tuned for the next episode to find out…
My name is Palle Bo, and I gotta keep moving.
I WANT TO HEAR FROM YOU!
I really would like to hear from you. Where are you and what are you doing as you listen to this episode? You can either send me an email on listener@theradiovagabond.com or go to my website TheRadioVagabond.com.
Or send me a voicemail on WhatsApp and I can play it on the next episode. My WhatsApp number is +4540105105. Either way, I would love to hear from you. It's so nice to know who's on the other end of this…
SPONSOR
A special thank you to my sponsor, Hotels25.com, who always provide me with the best, most affordable accommodation wherever I am in the world.