THE GARDEN ROUTE ROADTRIP CONTINUES
Howzit again!
Welcome to day 3 and 4 of my meandering road trip from Cape Town to Johannesburg along South Africa's famous Garden Route. If you missed the previous episode documenting the first 2 days of my trip then be sure to check out how it all started. 
Let's bungy-jump back into the action!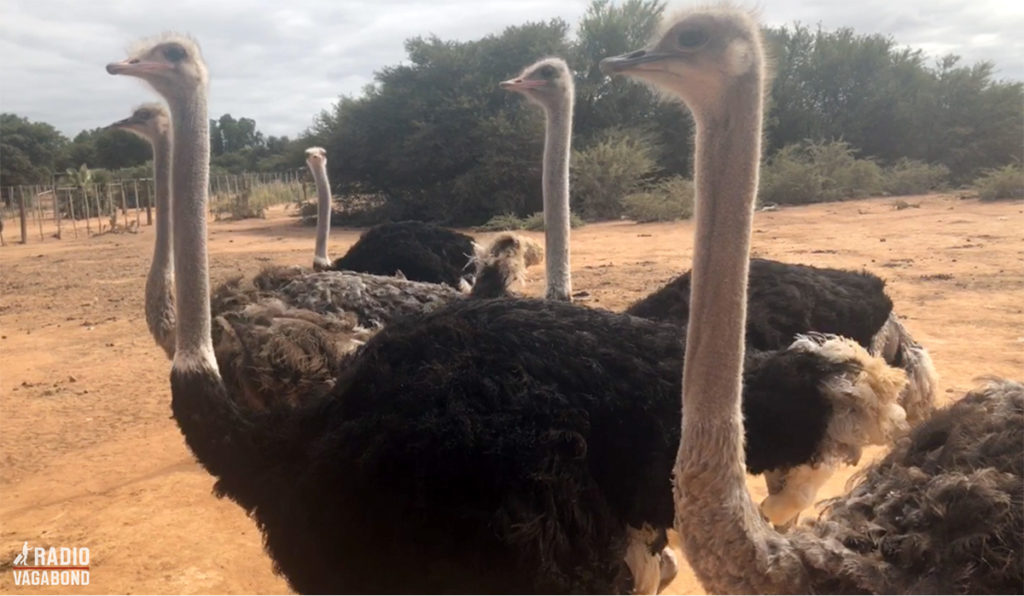 Ostriches in Oudtshoorn
I left Oudtshoorn with a happy heart and began making my way to Knysna. Along the way I visited Safari Ostrich Farm for a uniquely South African experience: an ostrich safari. It's the only Tractor Safari on an Ostrich Farm in South Africa.
Safari Ostrich Farm was established as a tourist attraction in 1956 by friends and 4th generation ostrich farmers, Derek Fisch and Harry Lipschitz. Today, the farm is used for commercial ostrich breeding, and according to our safari guide, Karla, the farm's primary focus is farming ostriches for their meat, leather, skin, and feathers.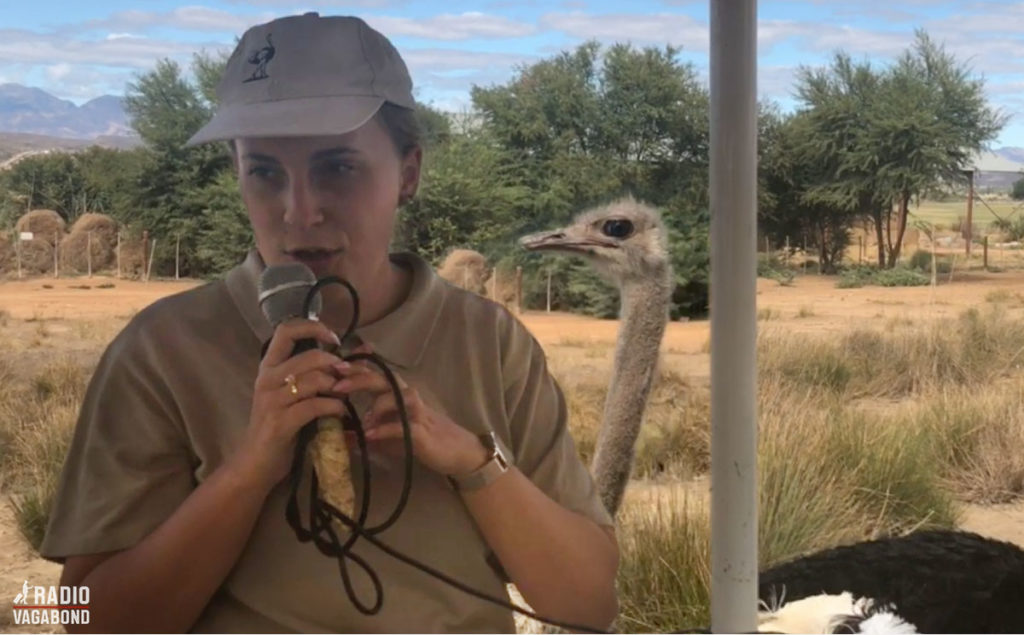 The farm is about 1,800 hectares in size and houses over 1,000 ostriches in camps according to their age. Special male and female birds are selected for breeding purposes and are placed together in big camps to mate and lay eggs. The farm has around 280 breeding ostriches, of which 60% are female and 40% male. During the breeding season (June to February) you are able to see the miracle of ostrich chicks hatching in their incubators. Their big incubators have a capacity for 3,000 ostrich eggs at the same time.
It was really interesting to see and learn new things about this weird bird – a species whose ancestors have been around since the age of dinosaurs. 
After my pleasant visit to the ostriches, I made my way down to the coast.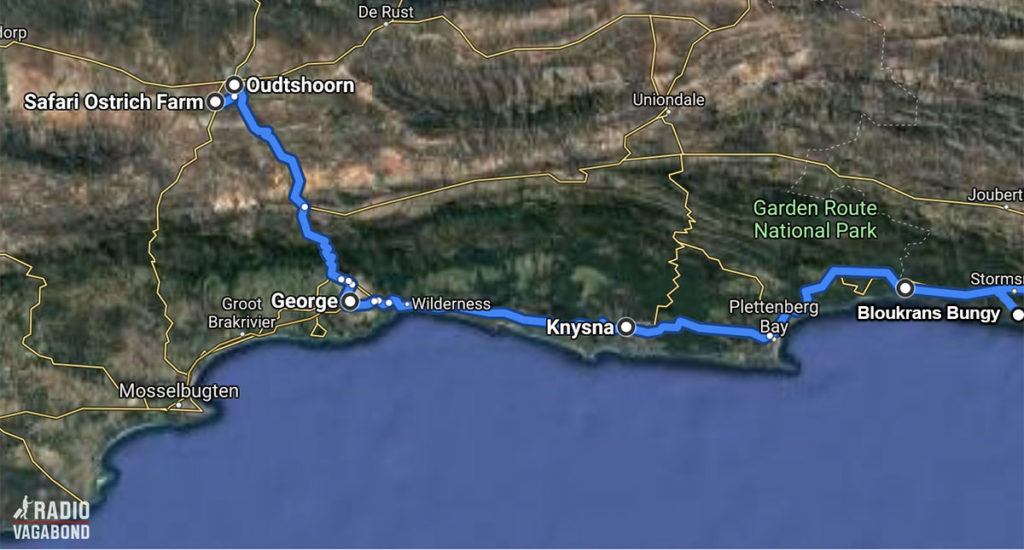 Oysters in Knysna… nice? naah!
Knysna is a picturesque coastal town in the Western Cape situated approximately 500km from Cape Town, and is considered to be the heart of the Garden Route. I headed straight to the famous Knysna waterfront to stroll around the quaint shops and take in the surrounding beauty.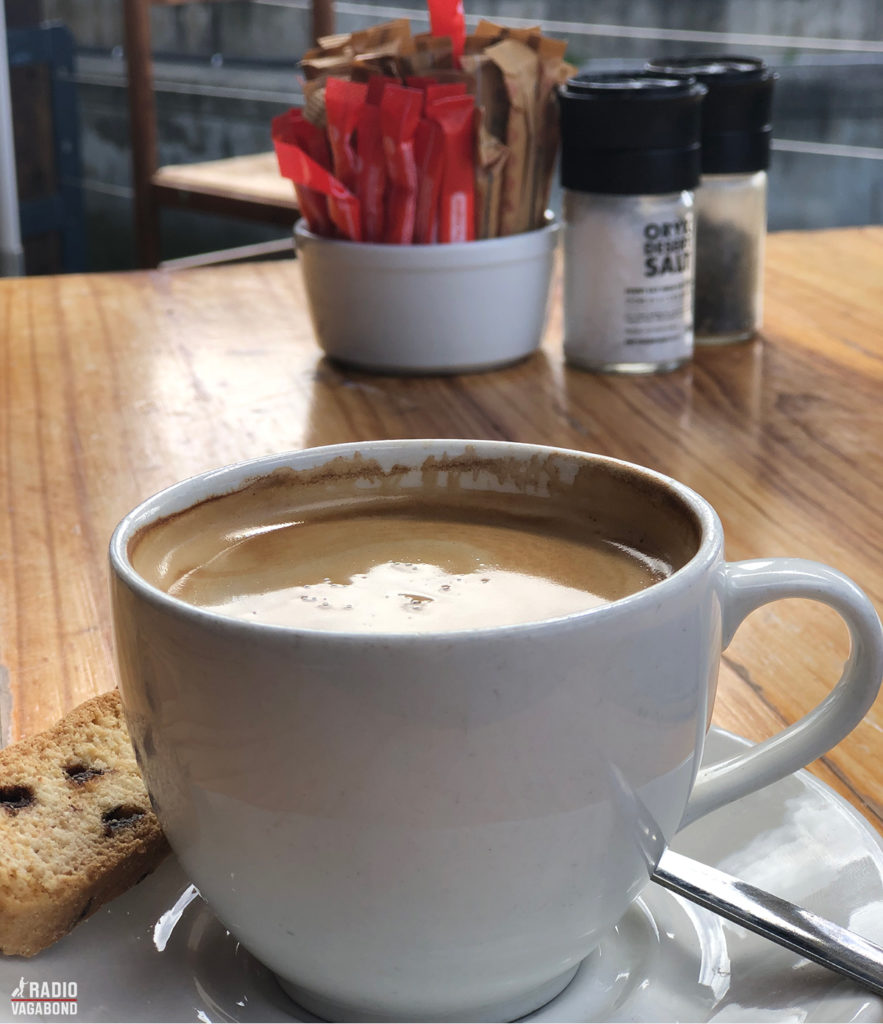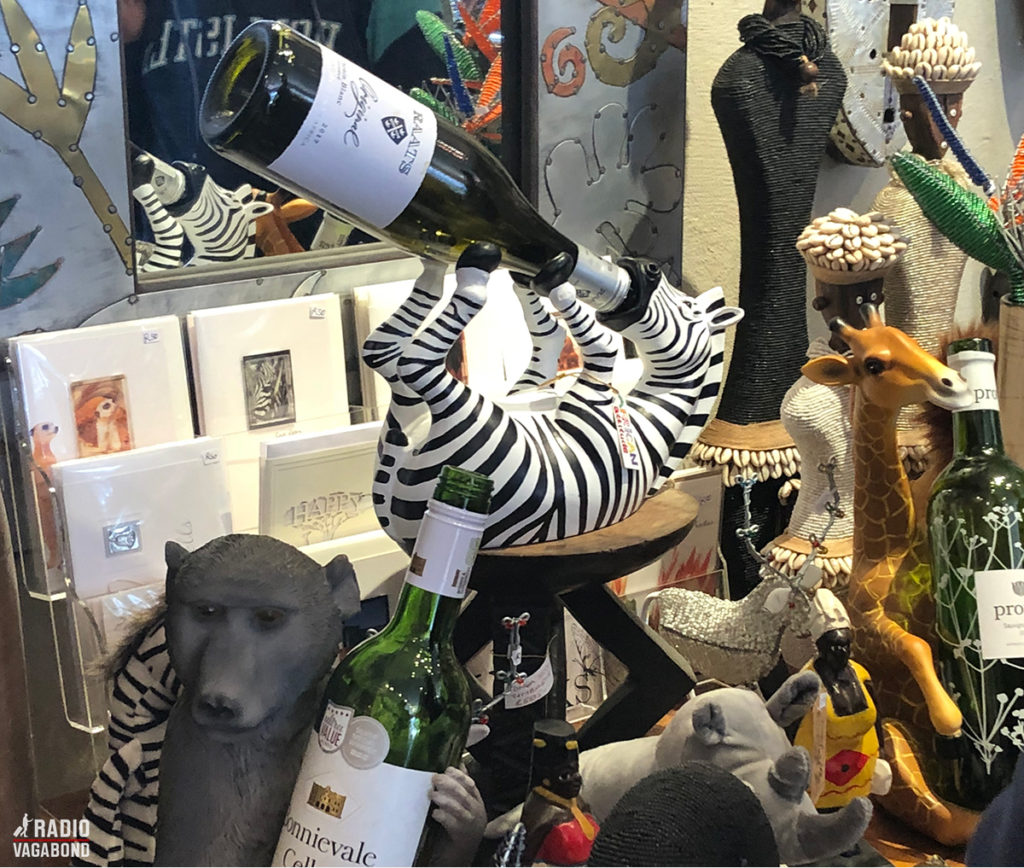 While having a delicious coffee overlooking the sea I realized I made a blunder with my AirBnb booking – I mistakenly booked for the next day when I was supposed to be in another city. However, after receiving some quintessential South African warmth and hospitality from the AirBnb owners, they were able to make a plan for me and secured a room for me. It just goes to show that no matter how much of an experienced vagabond you are, this kind of gaff is part of the journey.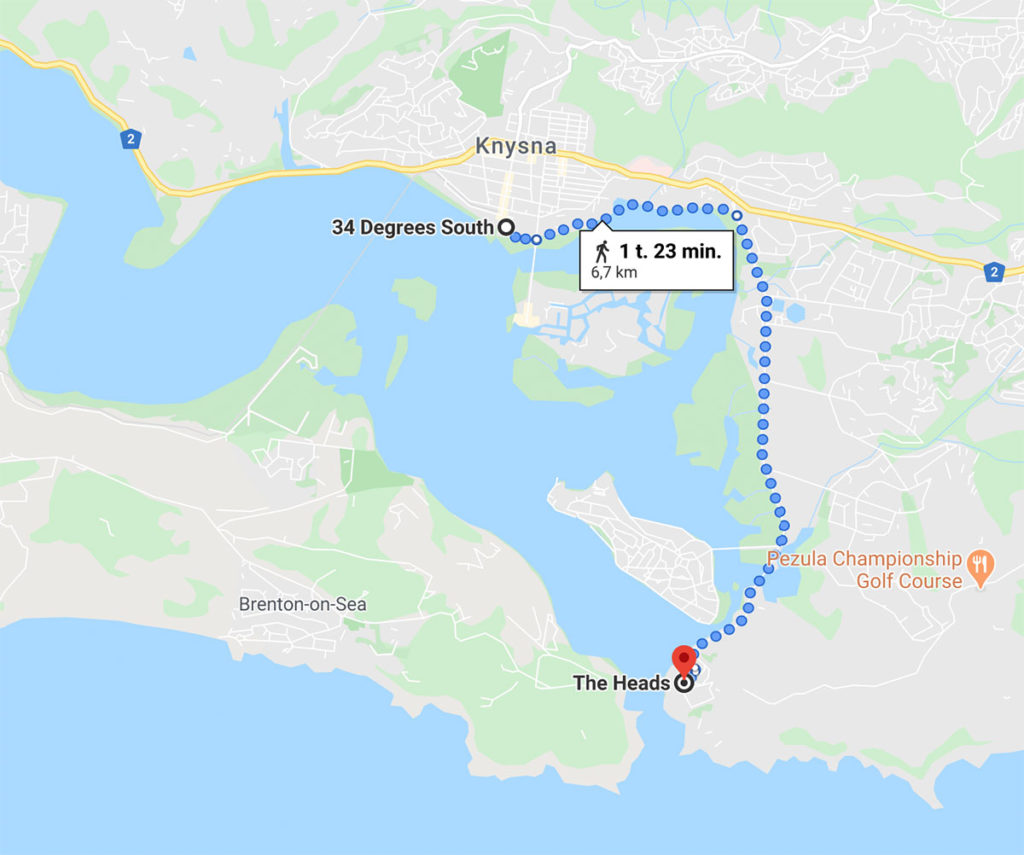 While Oudtshoorn is renowned for ostriches, Knysna is famous for oysters. Despite not being the biggest fan of oysters (I last tried one some 30 years ago), I simply couldn't leave this beautiful town without sampling the local delicacy to see what all the fuss is about.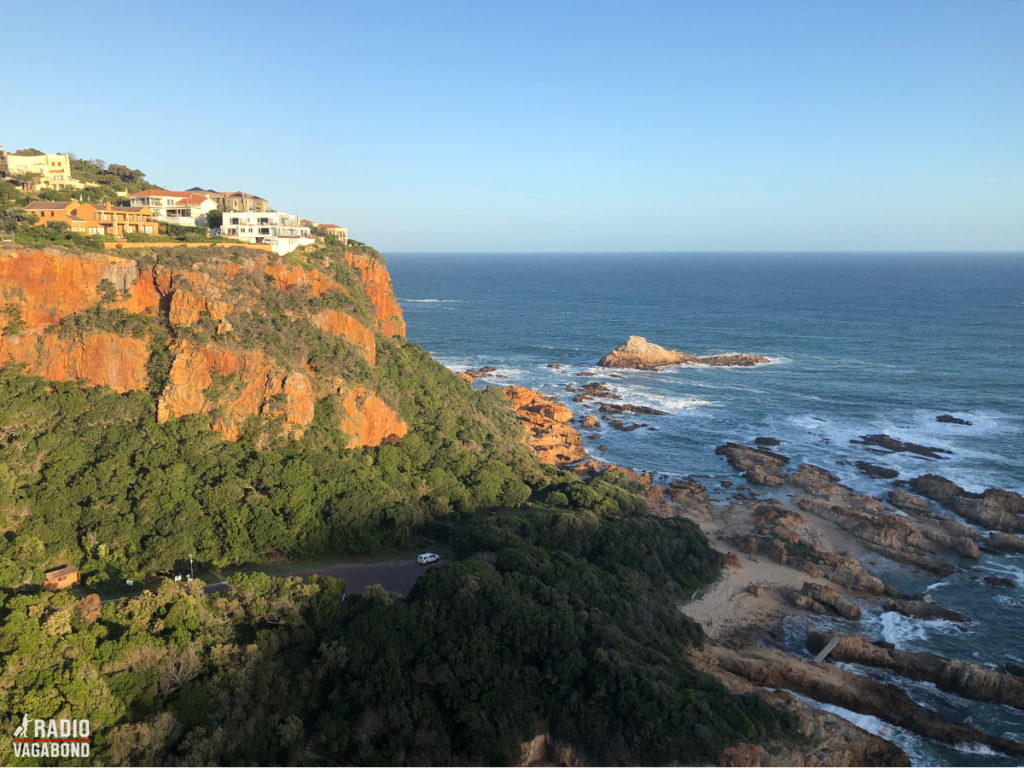 After a long walk to Knysna Head to see yet another spectacular African sunset, I returned to the waterfront for dinner. I sat down at 34 South, a lovely restaurant overlooking the quays, and bravely ordered some local oysters. I was in safe hands, as 34 South are famous for their grilled and raw oysters, and it was good. It was okay. Although I won't be in a hurry to eat them again soon, I was happy to reacquaint myself with the taste-polarising mollusk. After all, not having oysters in Knysna is like not having pasta in Rome.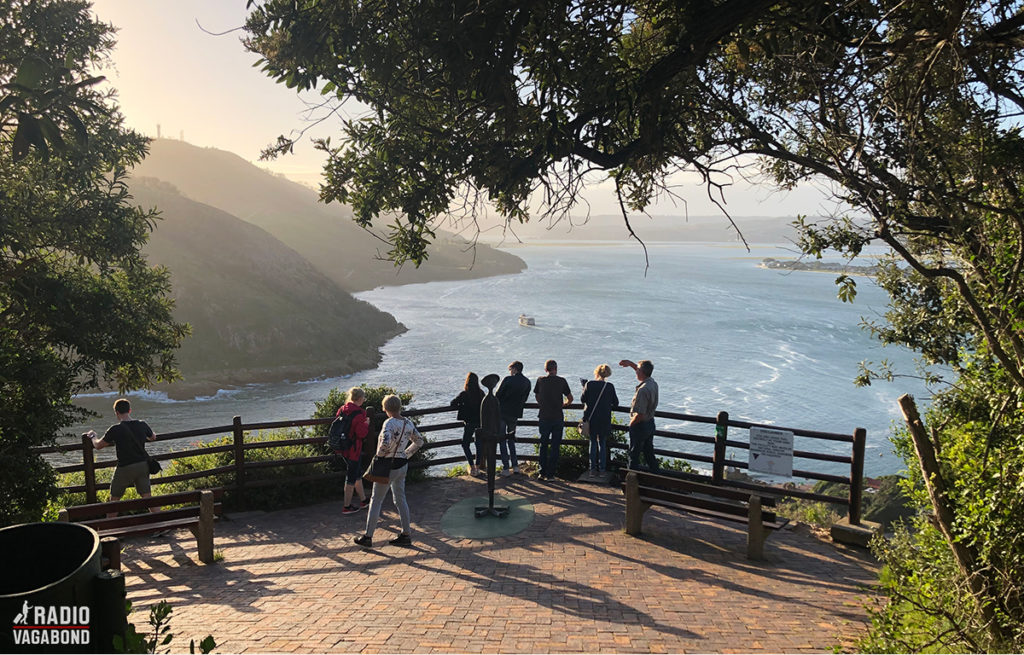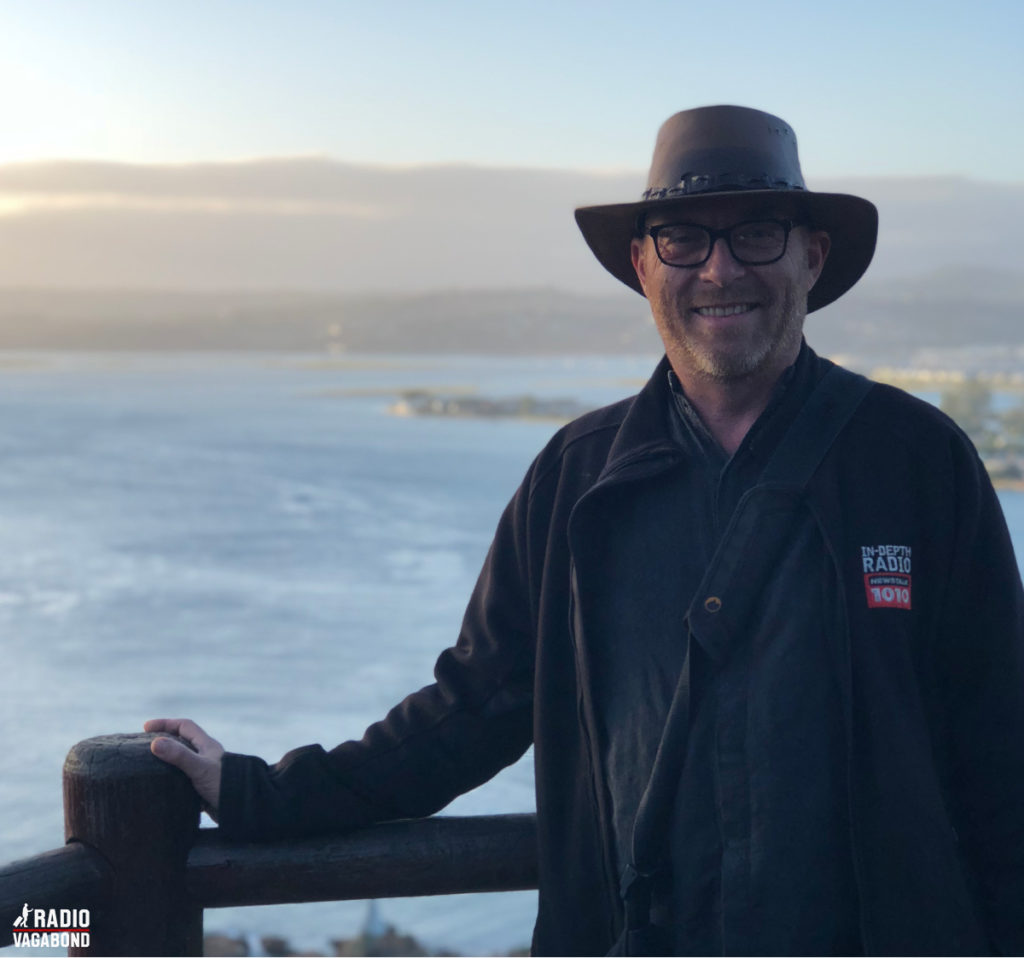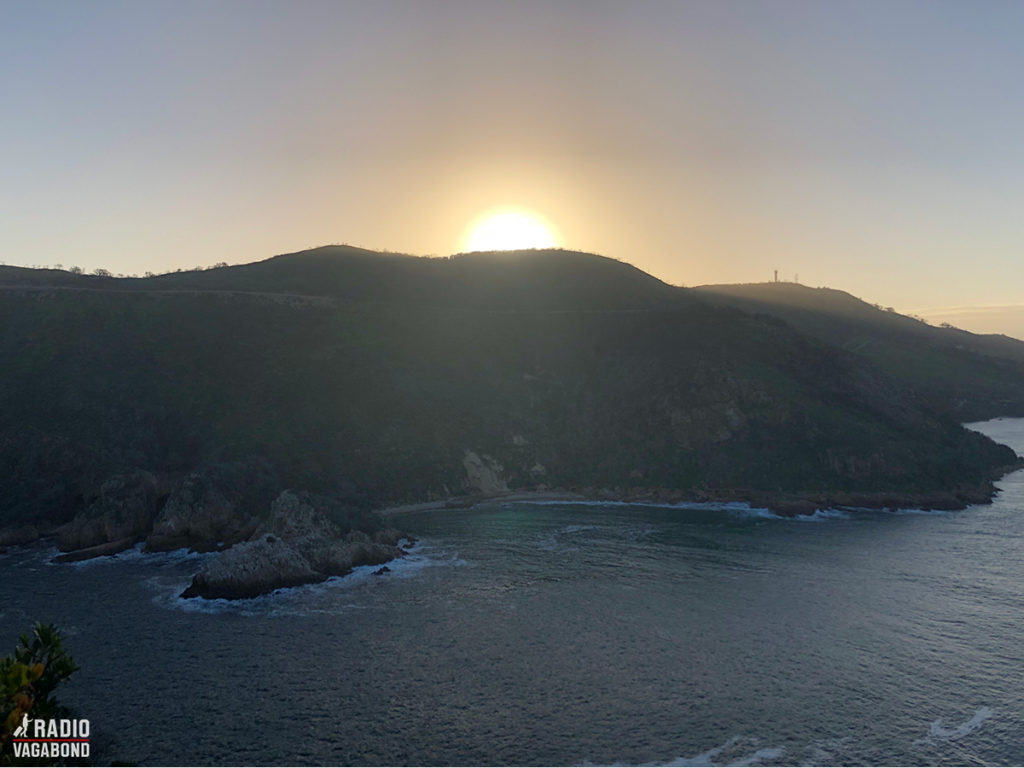 Braving the bungy
The next morning, I left Knysna in my rearview mirror and hit the road en-route to Port Elizabeth, hugging the coastline heading East on the N2 highway. This section of the country is still part of the Garden Route National Park, and the incredible views I witnessed along the way forced me to make a few stops to soak it all in.

One of my stops saw me visit another famous South African attraction – Bloukrans Bridge, situated on the border between the Western Cape and the Eastern Cape, and the site of one of the world's highest commercial bridge bungy jumps in the world (216m/709ft). Yikes!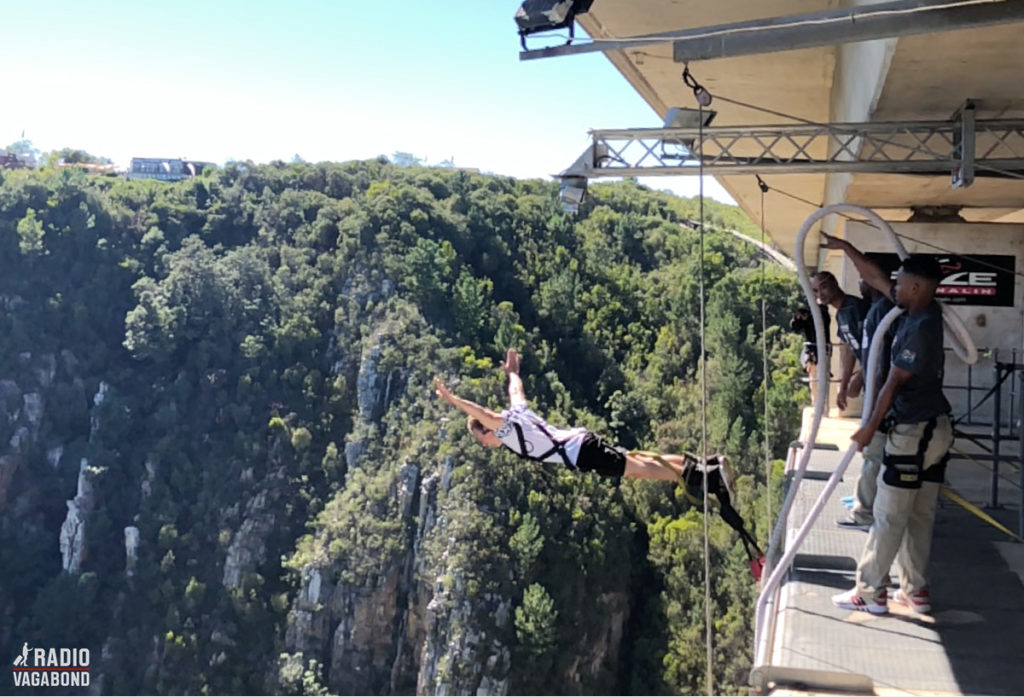 After seeing the bridge, I was immediately transported back to the time when I bungy jumped off Macau Tower back in November 2016 – officially the world's highest bungy jump at 233m (764ft). I began to sweat. I decided not to jump here, and instead speak to some of the people who were doing it – without adrenaline pumping throughout my body.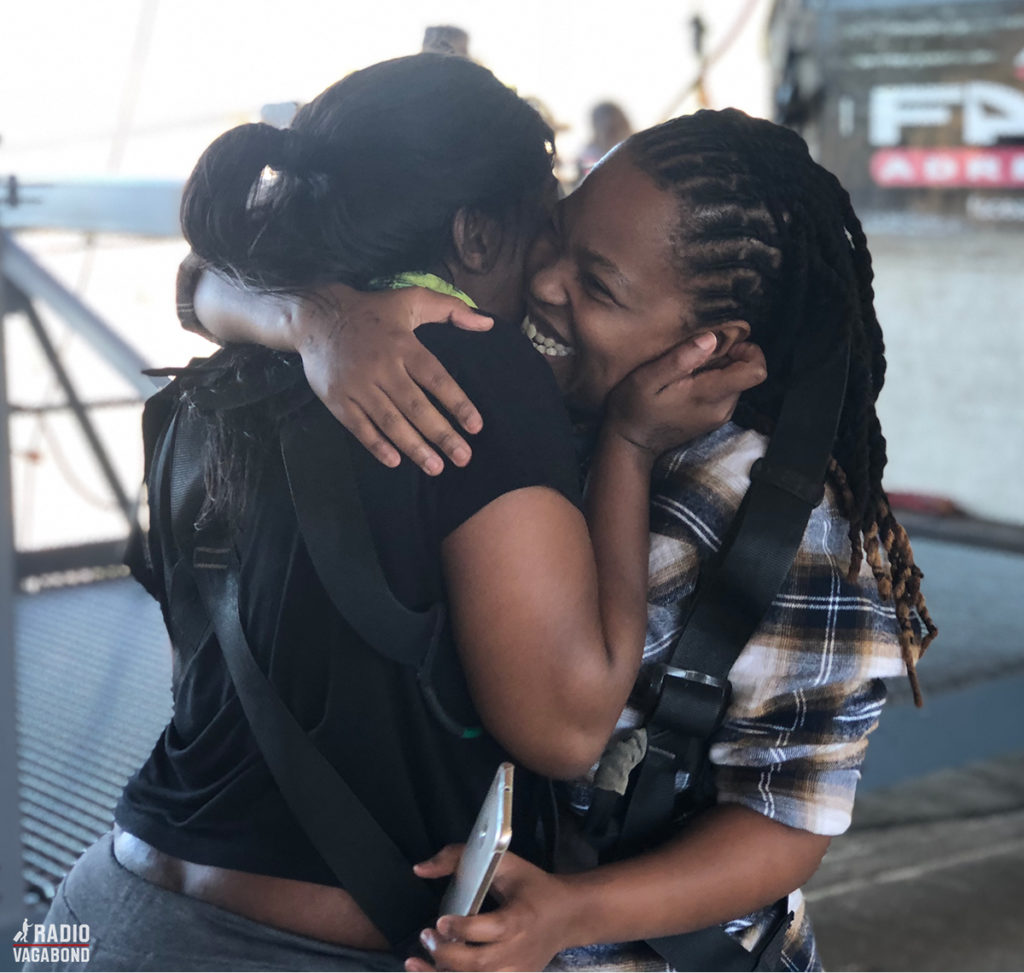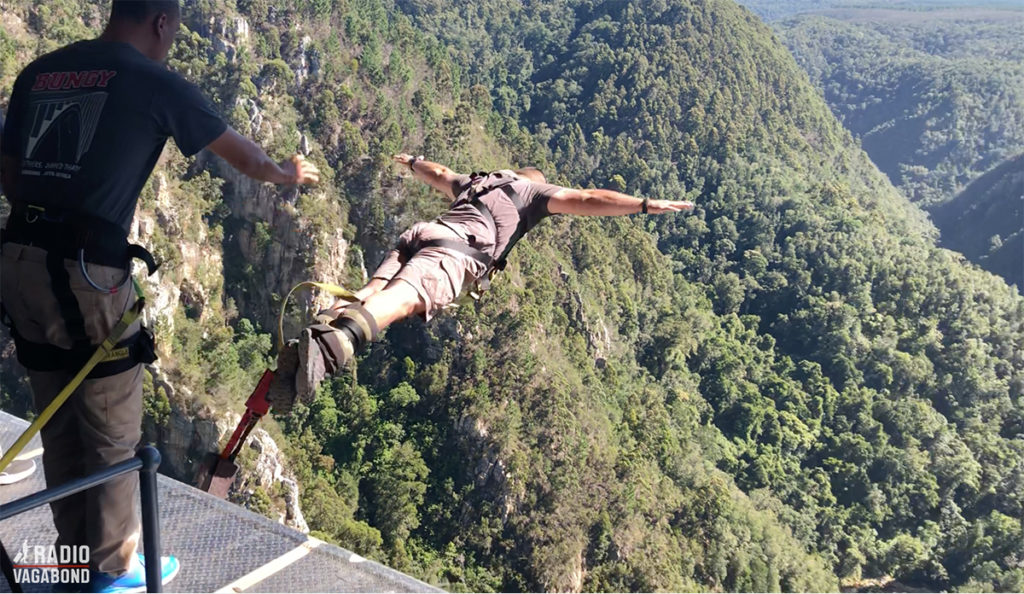 Bloukrans Bridge Bungy has been commercially operated by Face Adrenalin since 1997 and sees thousands of adrenaline-enthusiasts visit every year. I spoke to 4 bungy jumpers, Quinton, Tanisa, Kulula and Zama, before and after their jump. They shared with me their nervous anticipation before taking the leap, and their excitement-fueled joy, post-jump. It was a really fun morning chatting to them. To get the full experience you'll just have to listen to the episode.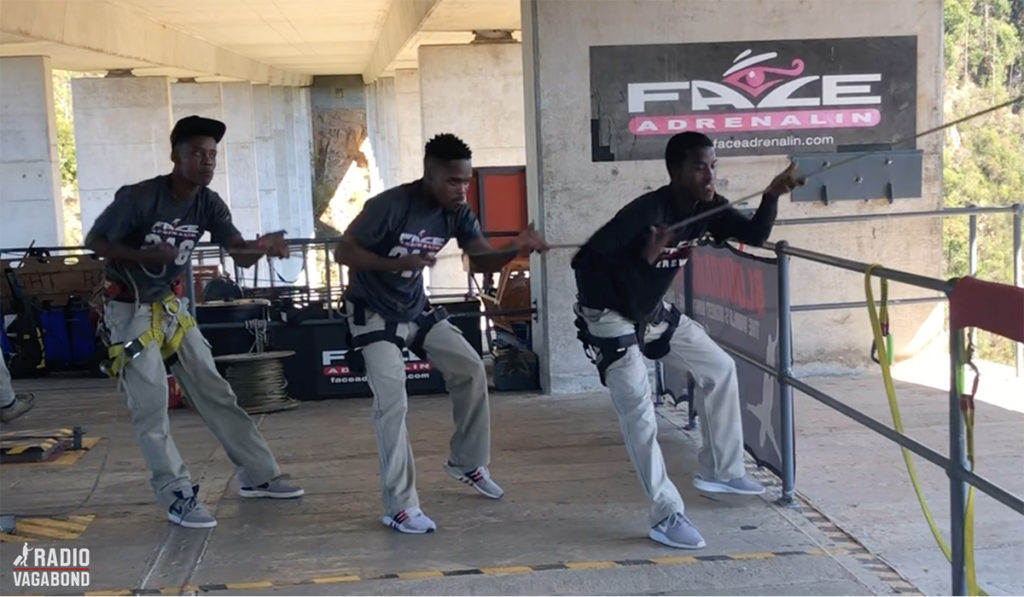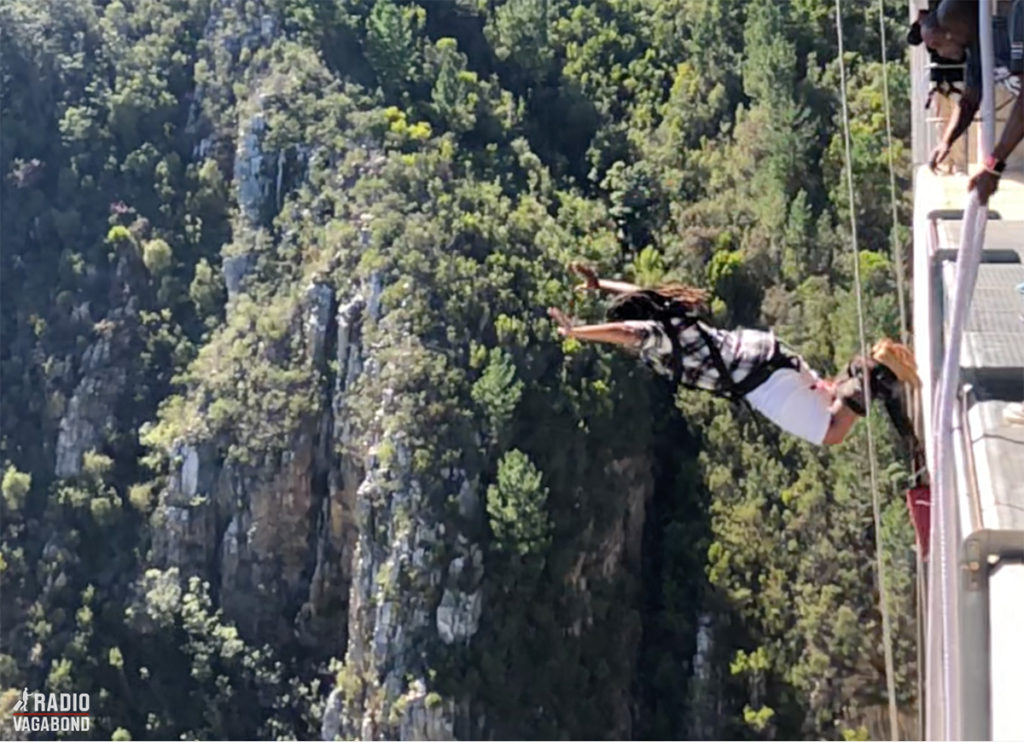 They all pretty much said the same thing of their bungy experience: of course, you are scared at first and you think – or at least your body thinks – you're going to die. But once you do it, you feel so good about yourself and happy that you did it.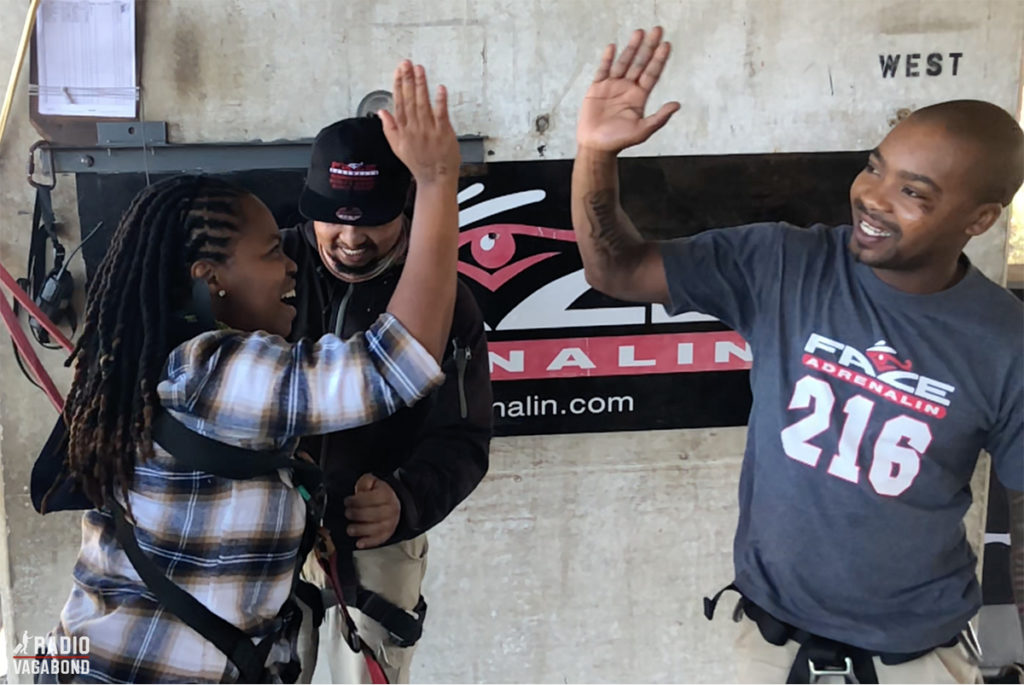 When I was driving away from Bloukrans Bridge on my way to Port-Elizabeth, I was kind of regretting that I didn't do it too. So, I promise you and myself that I'll do it, if I'm ever in this part of the world again. There it is. I've said it out loud and you can remind me to keep my word.
Be sure to follow the next leg of my road trip through South Africa in the next episode where I reach Port Elizabeth.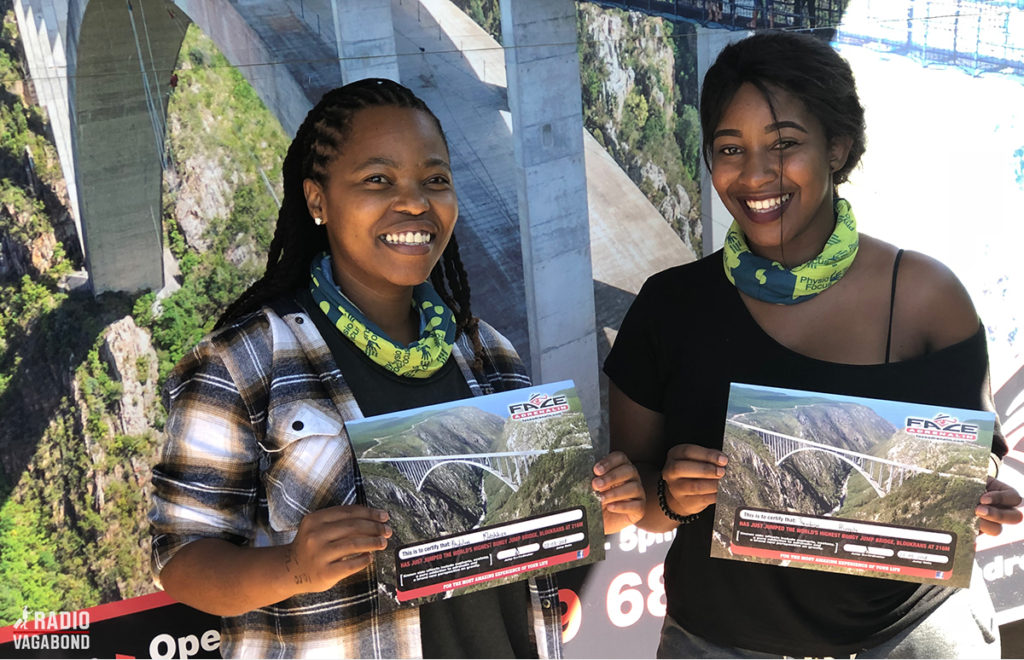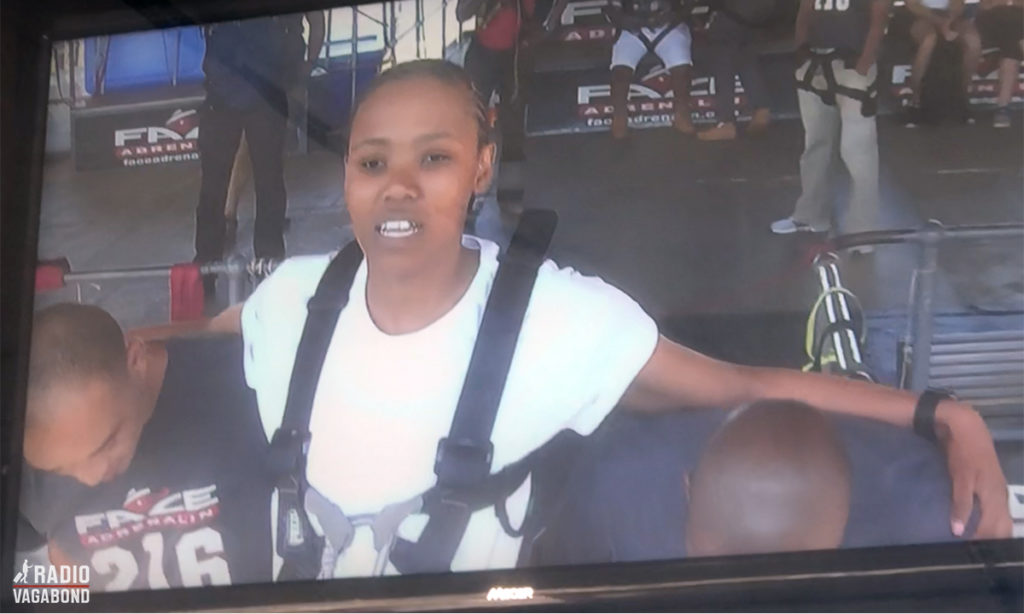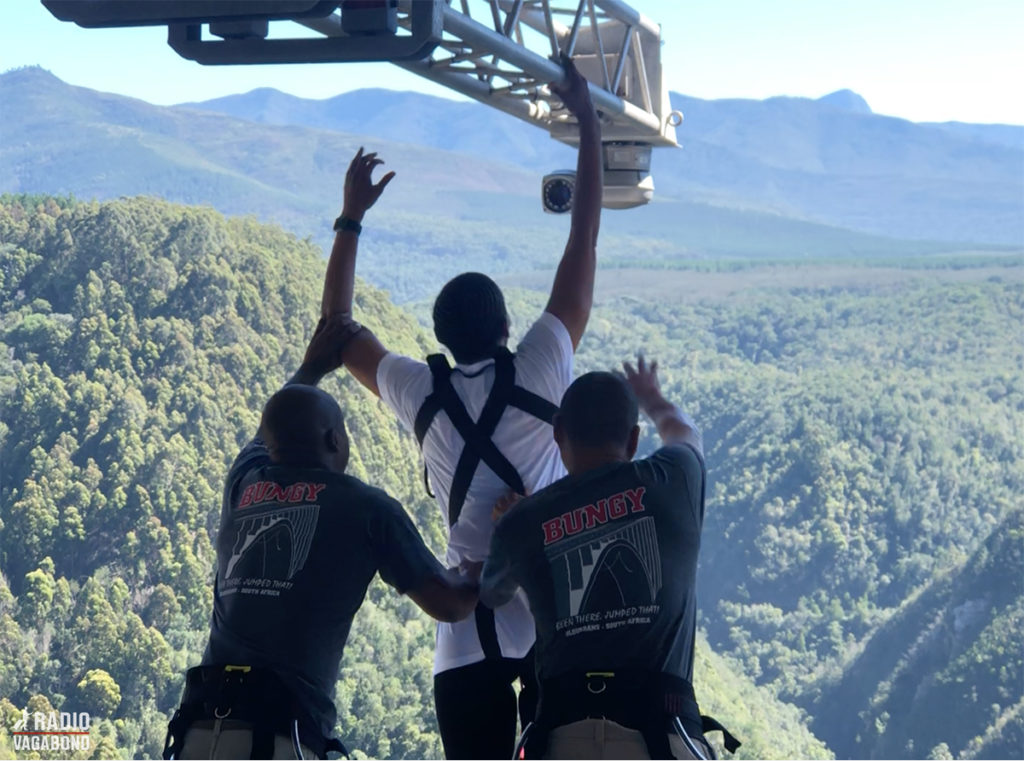 Hi Palle!

We met in a pub in Toronto a few years ago. I've been following your travels ever since.

We actually missed each other in Addis Ababa by about a week! I had a good laugh when listening to your story about the "Dancing Students" scam. My friend and I were harassed by the same guy for days! Sorry mate but we smelled that scam a mile away!

We also flew down to Cape Town just after that. It is truly a special place.

I enjoy listening to your podcast and am reliving that excellent trip while I work in construction, operating heavy machinery near Toronto.

You help us all get away during times when we just cannot.

Keep up the great work!

Regards,

Peter Sumandl
Thank you for your letter, Peter! I certainly do remember you from one of my visits to Toronto. It is one of my favorite cities in the world so I'm sure I'll be back.
What Peter is talking about is the "Dancing Students" scam in Addis Ababa, Ethiopia. I talk about this experience I had in episode 135 – be sure to check it out.
I can't believe I fell for it – and maybe that was why I got so angry. Mostly angry at myself and not at them for doing it.
Thanks again Peter for reminding me of that, Peter… Grrr. 
Write to me
If you also want to drop me a line you can now use the form right here on TheRadioVagabond.com like Peter did. Or simply send an email to listener@TheRadioVagabond.com.
Maybe I'll read out your email in my next podcast – and even feature your message or parts of it on my website. 
Sponsor
A special thank you to my sponsor, Hotels25.com, who always provide me with the best, most affordable accommodation wherever I am in the world.
Radioguru
This podcast is produced by me and my production company RadioGuru where I also help companies and other bloggers start a podcast.