---
This episode is recorded in November, before the Coronavirus outbreak. Since then, Matt Kepnes has tested positive for COVID19 – but as he's telling on his blog, he's feeling better.
---
Matthew Kepnes is an American travel blogger, and among travel bloggers he's a rock star.
He's a New York Times bestselling author and has been featured in the New York Times, CNN, National Geographic, Huffington Post, The Wall Street Journal, and BBC.
Matt was born in Boston in '81 and growing up, he wasn't a big traveller. In fact, at 23, he had never left the United States. But in 2004, he took a trip to Costa Rica, and that experience changed his life.
From that moment on, he was hooked on travel, and when he came back from a trip to Thailand the following year, he finished his MBA, quit his job, and began travelling the world full time and blogging about his experiences.
In short, he became Nomadic Matt, and in 2008, he started NomadicMatt.com to record his stories and monetize his travelling.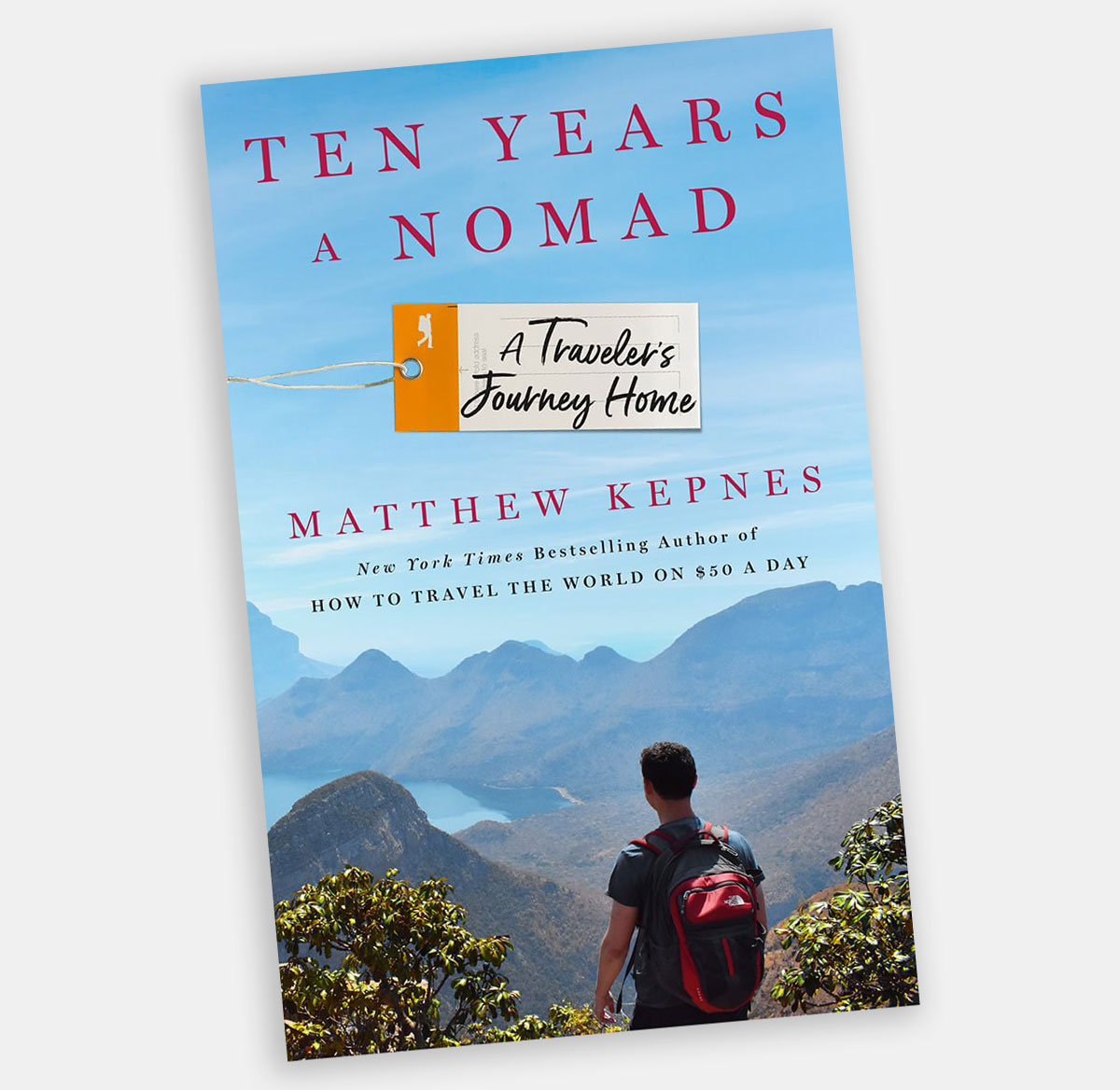 Now he built an empire around the Nomadic Matt brand. He runs an online blogging school called Superstar Blogging, where he offers online courses in blogging and also hosts other courses. He does guidebooks, he owns a hostel, and he created TravelCon – a conference for travel bloggers and content creators.
Kepnes' first book, "How to Travel the World on $50 a Day: Travel Cheaper, Longer, Smarter", was published in 2013.
That was one of the books I bought in the planning of my journey leading up to the day I left in July 2016.
The first time I met him was a week into my journey when I was at a travel bloggers conference in Stockholm. Here I had him on the podcast (it's episode #18), and since then we've met a number of times. Including when he hosted his first TravelCon in Austin two years ago.
He's still "Nomadic Matt" but his life a full-time traveller is over. At least for now. This is the topic for his new book, and since we both were in London for WTM, we decided to meet and catch up.

LINKS:
The Nomadic Network.
Nomadic Matt.
Check the list of Matt's books on Amazon.
Sponsor Hotels25.com
The Radio Vagabond is produced by RadioGuru.
You can follow The Radio Vagabond on Facebook, Twitter, Instagram, and YouTube.
DISCLAIMER:
This page contains affiliate links. If you purchase a product through one of them, I will receive a commission (at no additional cost to you). I only ever endorse products that I have personally used and benefitted from personally. Thank you for your support.