.
Hello from sunny Cape Town, South Africa!I'm so excited to finally be back in my most favourite city in the entire world. Cape Town holds a very special place in my heart, not only because of the amazing weather, beautiful landscapes, warm people, and vivacious culture but also because it was here 5 years ago that I was inspired to start my life as a digital nomad.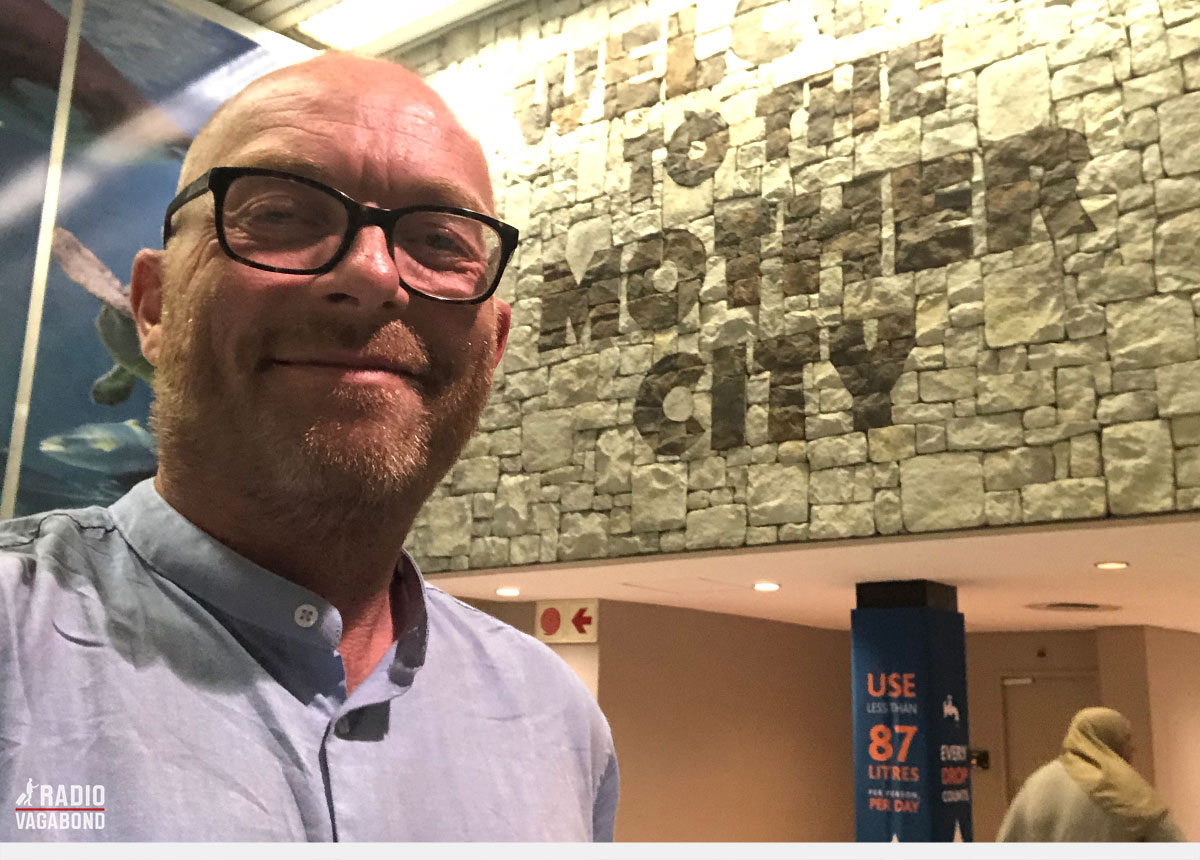 However, my first few hours back in Cape Town took a more drastic turn, and it took me a while before I could get settled into my Mzansi groove. To explain this, I need to backtrack a little bit:
I previously left you all on a bit of a cliff hanger while I was in Ethiopia regarding my health scare when I received an alarming message from my doctor back in Denmark after I contracted pneumonia in Morocco. Basically, my lungs were in trouble. I took the news badly and I have been a bit quiet ever since. Not out of a desire to be dramatic, I just needed to get my headspace right. To be honest, the situation really bummed me out and I lost my inspiration to do this whole thing. I needed to reignite my passion for what I am doing, and so I took some time off to recharge and revaluate things.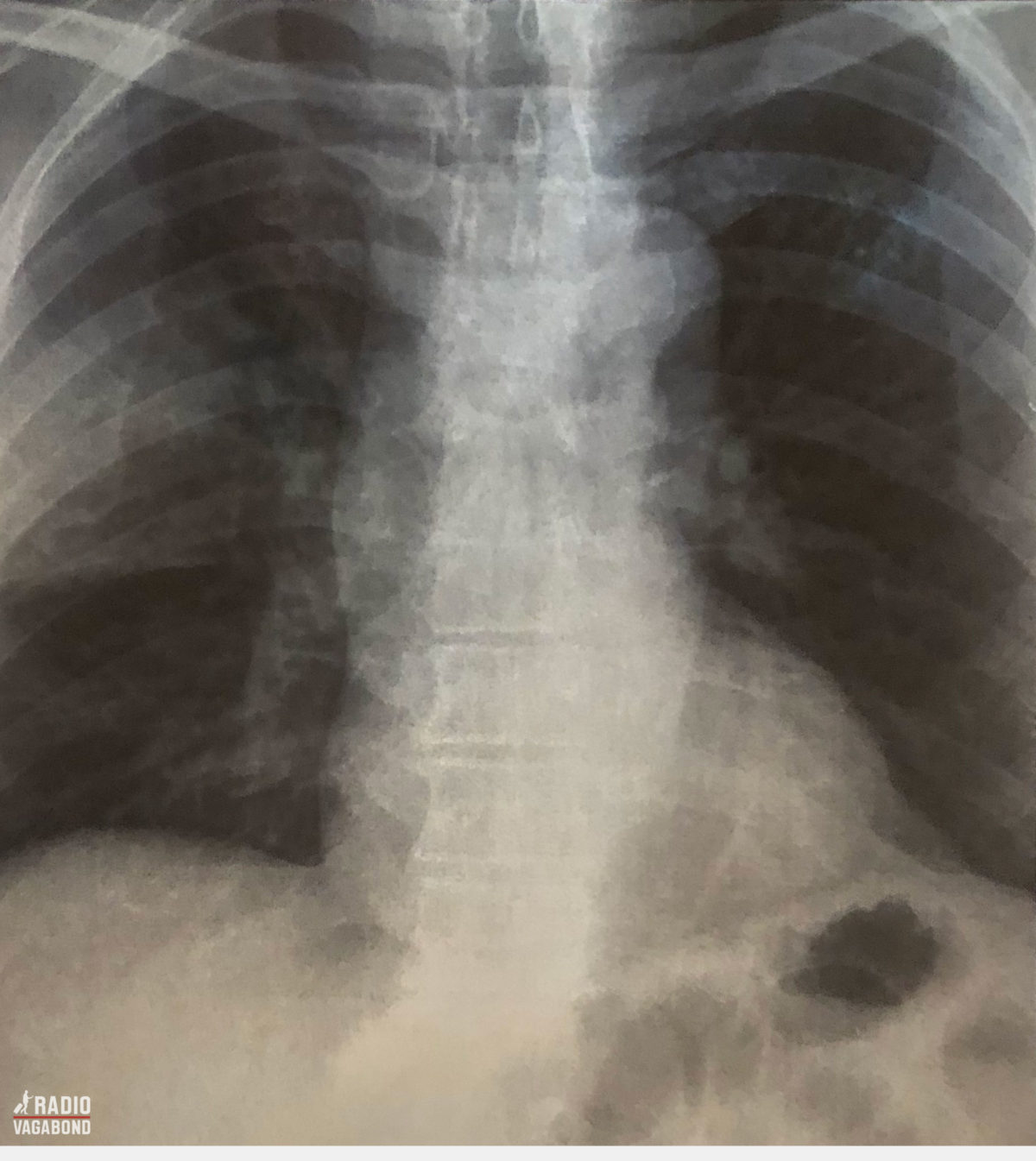 So, as soon as I landed in Cape Town, I nervously went straight to a hospital to get my lungs checked out. I was worried sick that I was going to arrive in my favourite city and immediately receive news that I was fast approaching the end.
But, in true Vagabond fashion, I was energised with hope and resilience when the results came back negative for cancer! As you can imagine, I was elated to hear the good news. So now I am back on track, doing what I love in the city where it all started. Cape Town has once again set the scene for new beginnings for me.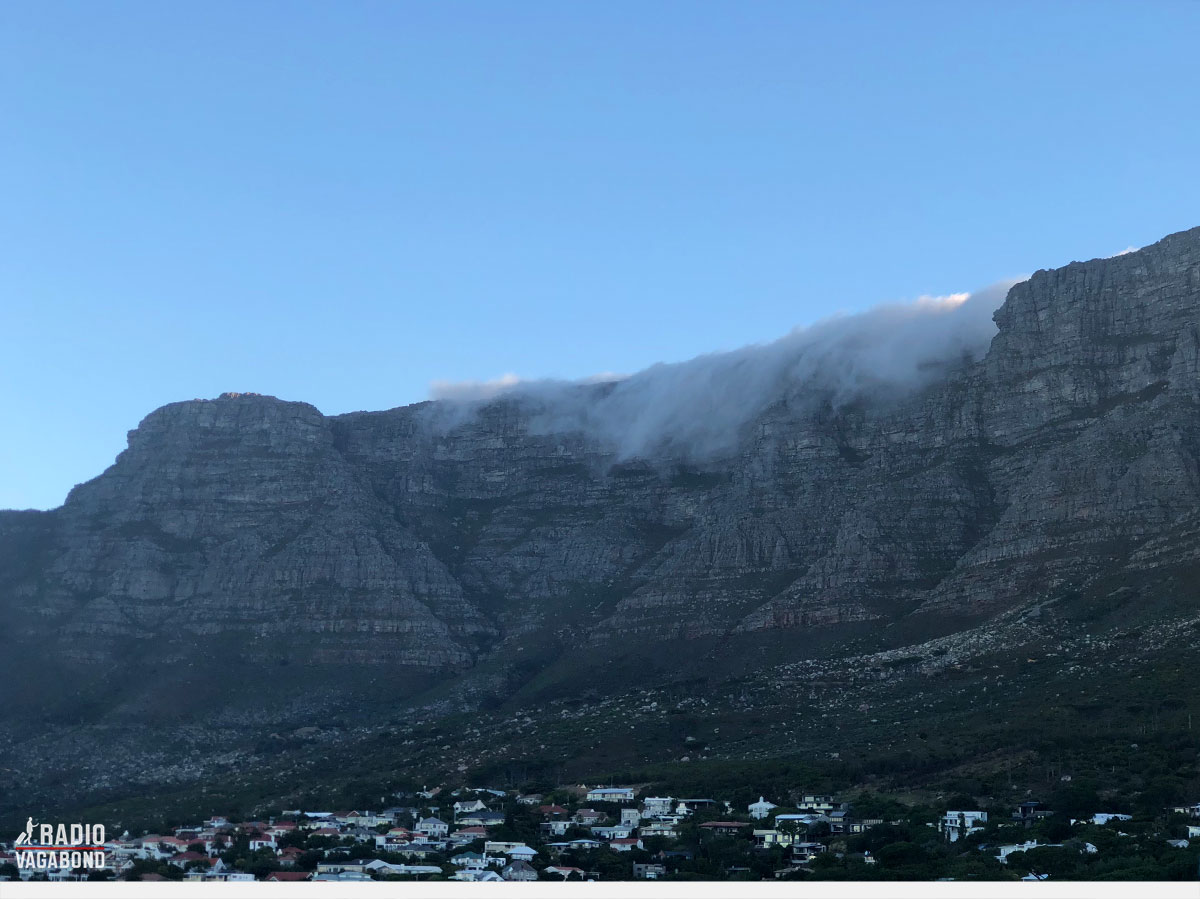 WHY I LOVE CAPE TOWN
Cape Town is a small vibrant city situated in the southernmost tip of the enormous African continent. The people are warm and friendly, the food delicious and exotic, and the wine world-class – what more could you ask for? It is a dynamic country that boasts 11 official languages (English, Afrikaans, Zulu, Xhosa, Southern Sotho, Tswana, Venda, Northern Sotho, Tsonga, Swati, and Ndebele) which belong to their respective colourful cultures. Although the country is a melting pot of various cultures, languages and traditions, every South African will greet you warmly with a simple 'Howzit'.
It is one of the most iconic cities in the world with so many things that make it unique. The amazing Table Mountain plays backdrop to the bustling city bowl, visible from everywhere around the city and used by locals as a reference beacon to find your way around the city. The summit is flat and long, hence the name Table Mountain. Sitting at a little more than 1,080 meters tall (over 3,500 ft) and approximately 3km from end to end, it is officially one of the New Seven Nature Wonders of the world. Often large fluffy clouds envelop the peak and drape down toward the city, resembling a white tablecloth. This is spectacular to witness if you are lucky enough!
Next to Table Mountain sits Lion's Head and Signal Hill, smaller mountains both locals and tourists alike enjoy hiking and watching the renowned Cape sunsets. You can paraglide off Signal Hill down to one of Cape Town's famed white-sand beaches of Camps Bay and Clifton like I did, providing you with the most incredible views of this amazing city along with an adrenaline rush.
I love taking slow drives along one of South Africa's most dramatic coastlines from Cape Point to the Cape of Good Hope, passing Simons Town, a remarkably quaint village which plays host to Boulder Beach – a lovely beach inundated with penguins all year round. I think it is the most scenic drive in the world – large overhanging mountains tower over your left, while the endless turquoise Atlantic Ocean keeps you company on your right. You can even spot whales and dolphins frolicking in the seas on any given day.
Cape Town is an easy place to be. It's super modern and has anything you need – restaurants, shopping centres, hospitals, electronic warehouses, you name it. It's just as modern as any city in Europe or North America only much, much cheaper. Except for housing and electronics, most things are half the price of what is on offer in Europe and North America with the same quality.
But the one thing that makes me want to come back, again and again, is the people.
Everyone I've met is super friendly, warm and open. There is something uniquely charming about the South African way. When I lived here before becoming a nomad, I made so many friends – a lot of whom I am looking forward to meeting again on this visit. I hope to be invited to another famous South African 'braai' or BBQ soon. South Africans, for the most part, are raised around an open fire, tanning all kinds of meat from lamb chops to rump steaks (and everything in between). The most famous meat dish of South Africa is 'boerewors' or 'farmers sausage' – a deliciously spiced thick sausage cooked over an open flame and wedged inside a roll, topped with caramelised onions, peppers, and of course, tomato sauce. Absolutely divine!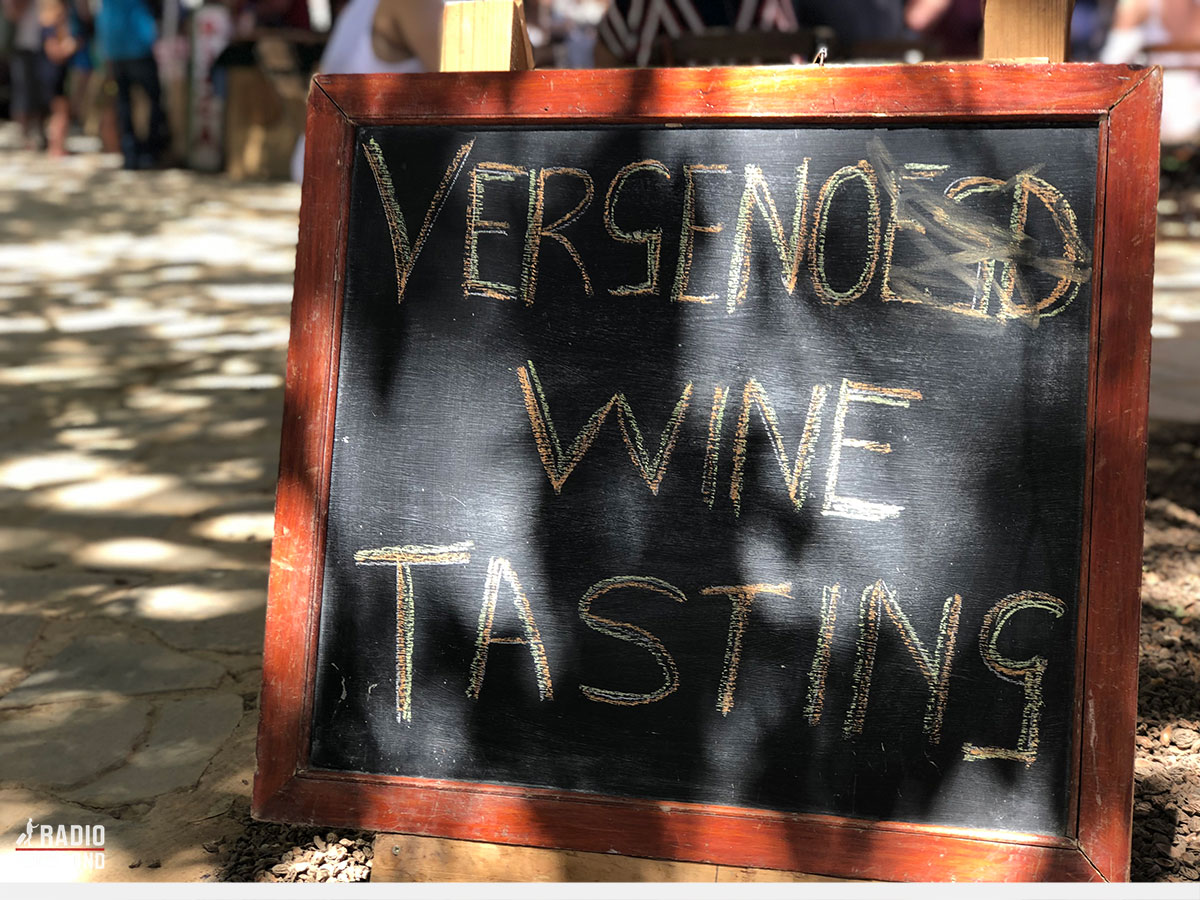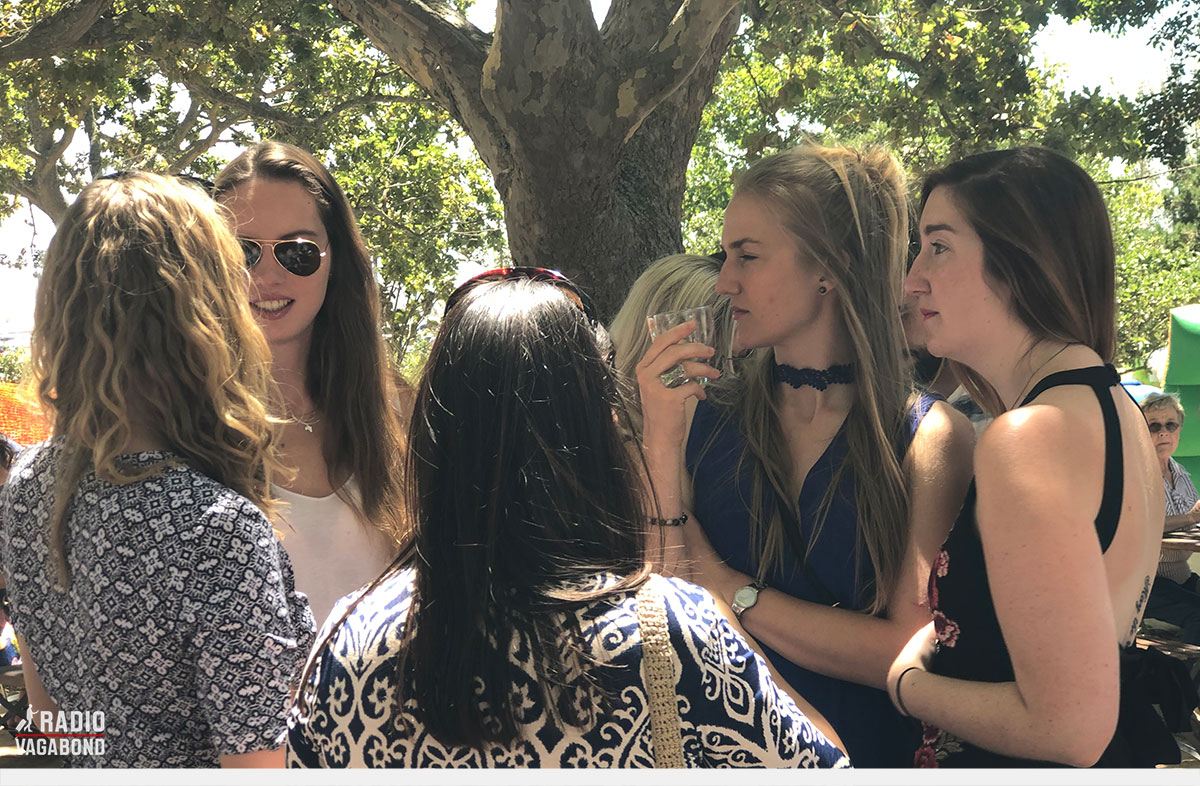 CAPE TOWN'S FAMOUS WINE TOURS
Cape Town is world-renowned for its incredible wines and vineyards. Throughout the Cape are hundreds of beautifully serene working wine farms that tourists and locals visit every day. You can take guided tours of numerous wine farms in an afternoon full of tastings, pairings at the country's most renowned restaurants on the wine farms.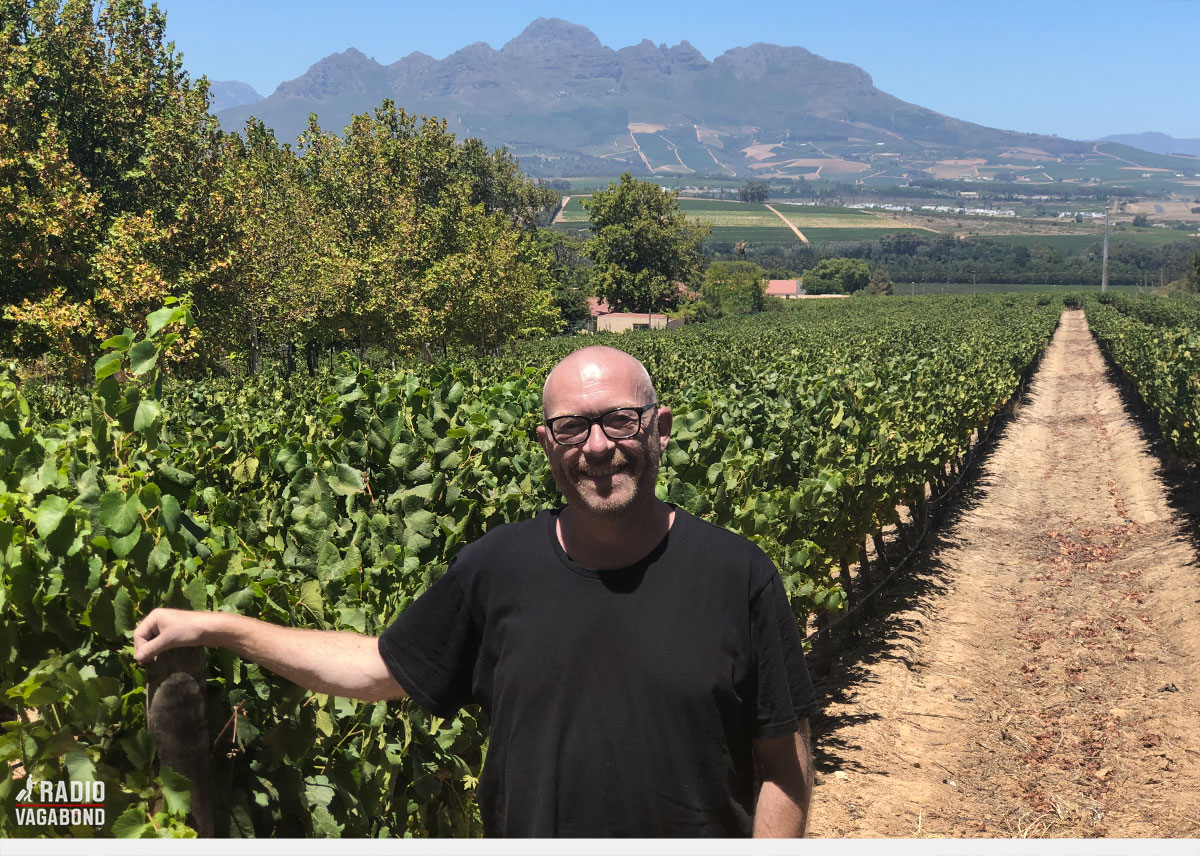 The wine regions of Paarl, Franschhoek, and Stellenbosch produce some of the finest wines in the Cape Winelands with so many options to tour vineyard to vineyard. It is also the longest wine route in the world! You get to walk in the fields and vineyards, you are treated to snacks and local music, and you can look at the art and crafts while hearing stories of the wines they produce.
In our case, we went by bus, but in fact, there's also a special wine train. It's called The Franschhoek Wine Tram and it's a cool vintage style railway tram that stops at some of South Africa's oldest and most distinguished wine estates. I've haven't done that yet – but hope to do it during my stay here and I'll be sure to tell you all about it.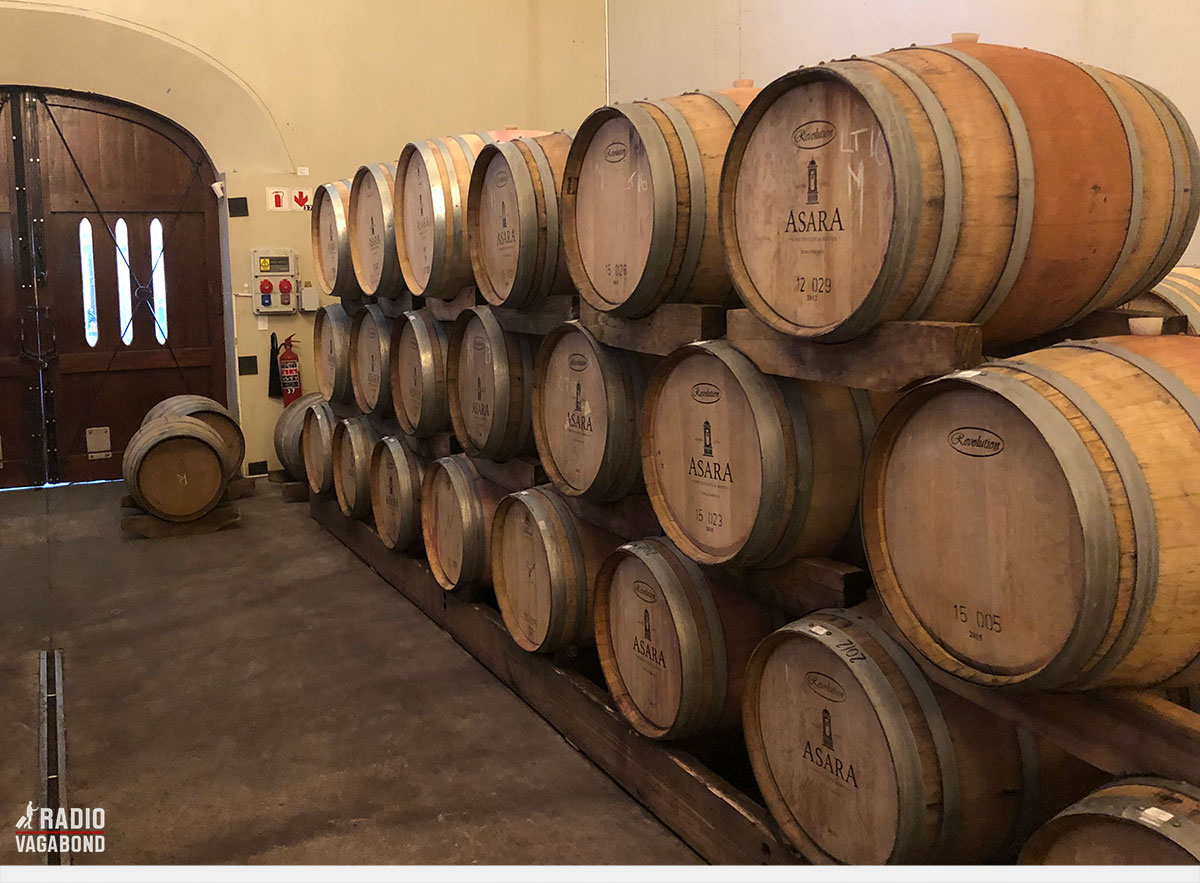 WINE WITH NOMADS
When you get 50 nomads together on a South African wine estate and plough them with wine, you can expect them to become quite chatty. It wasn't my first vineyard tour in the Western Cape and it certainly won't be my last. This one just had the extra layer of being with a great community.
I met so many people on this tour that later became really great friends. A lot of them turned out to be Nomad Cruisers whom I've met many times all over the world. I recorded the podcast for this in Bali – and one of the guys I met for the first time on this wine tour just moved into the villa I'm staying in. And just last week in Chiang Mai, I met a few others, including Johannes, the founder of Nomad Cruise and fellow Cape Town lover. It's great to be part of this special community.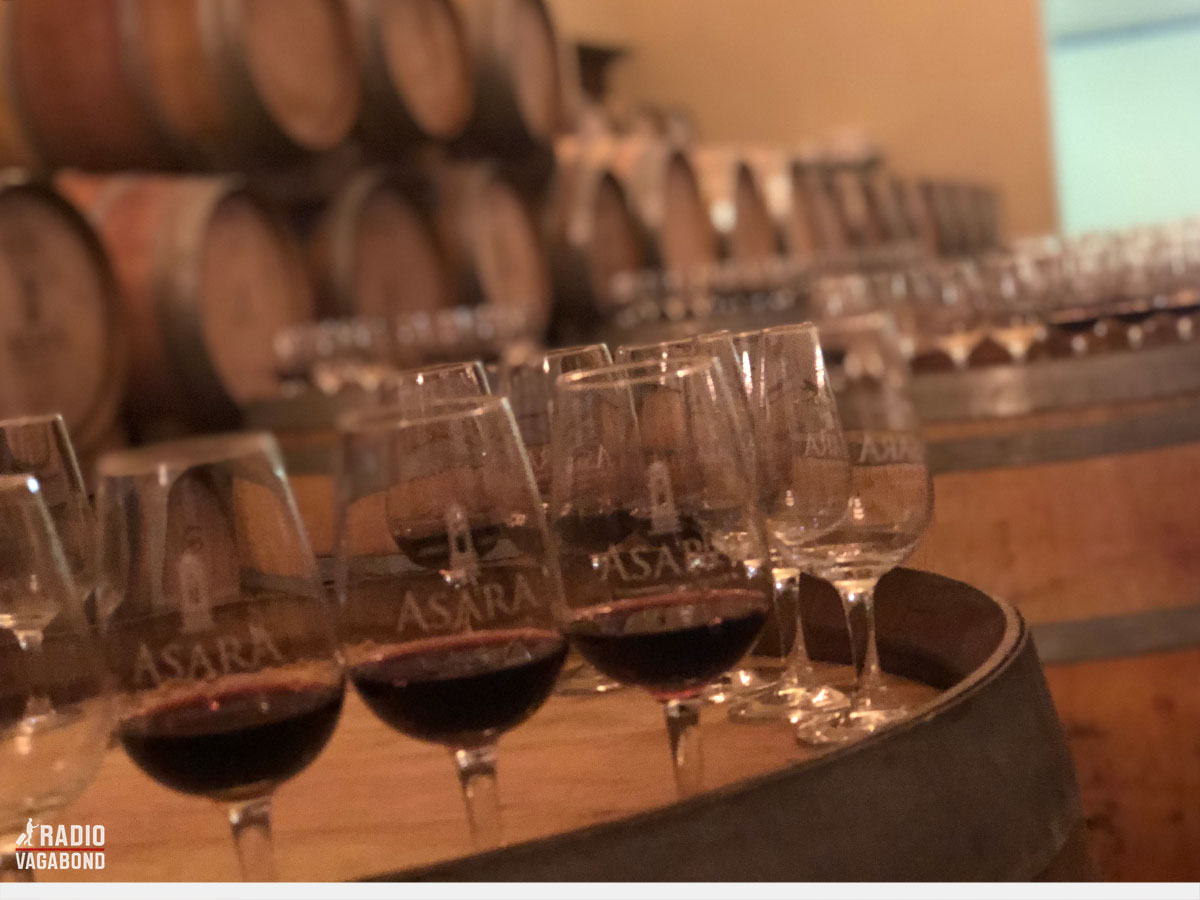 COOL FACTS ABOUT CAPE TOWN
Cape Town is home to the largest dress-to-theme costume party in South Africa, the Mother City Queer Project, which also happens to be one of the biggest LGBTQ annual events on the African continent.
Of the 9,600 species of plant life that are found in the Western Cape (called the Cape Floral Kingdom), around 70% occur nowhere else in the world. Table Mountain alone has more floral species on it than the whole of the United Kingdom!
The first-ever human heart transplant was performed by South African cardiologist Dr Christiaan Barnard in Cape Town in 1967.
Cape Winelands have around 560 wineries and 4 400 primary producers. Included in the Cape Winelands region is Route 62, considered the longest wine route in the world.
Afrikaans is the most spoken language in the Western Cape.
Cape Town was founded in 1652 when Jan van Riebeeck of the Dutch East India Company based in The Netherlands arrived to set up a halfway point for ships travelling to the East.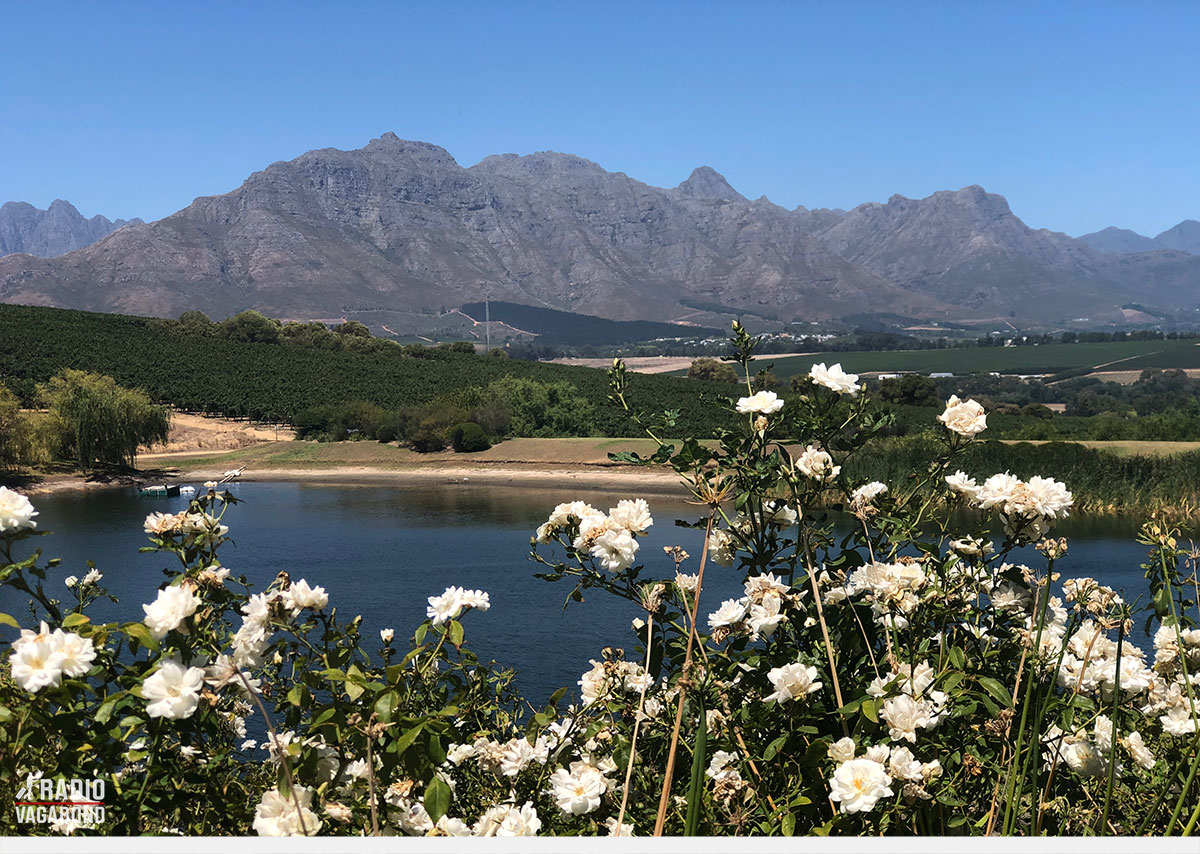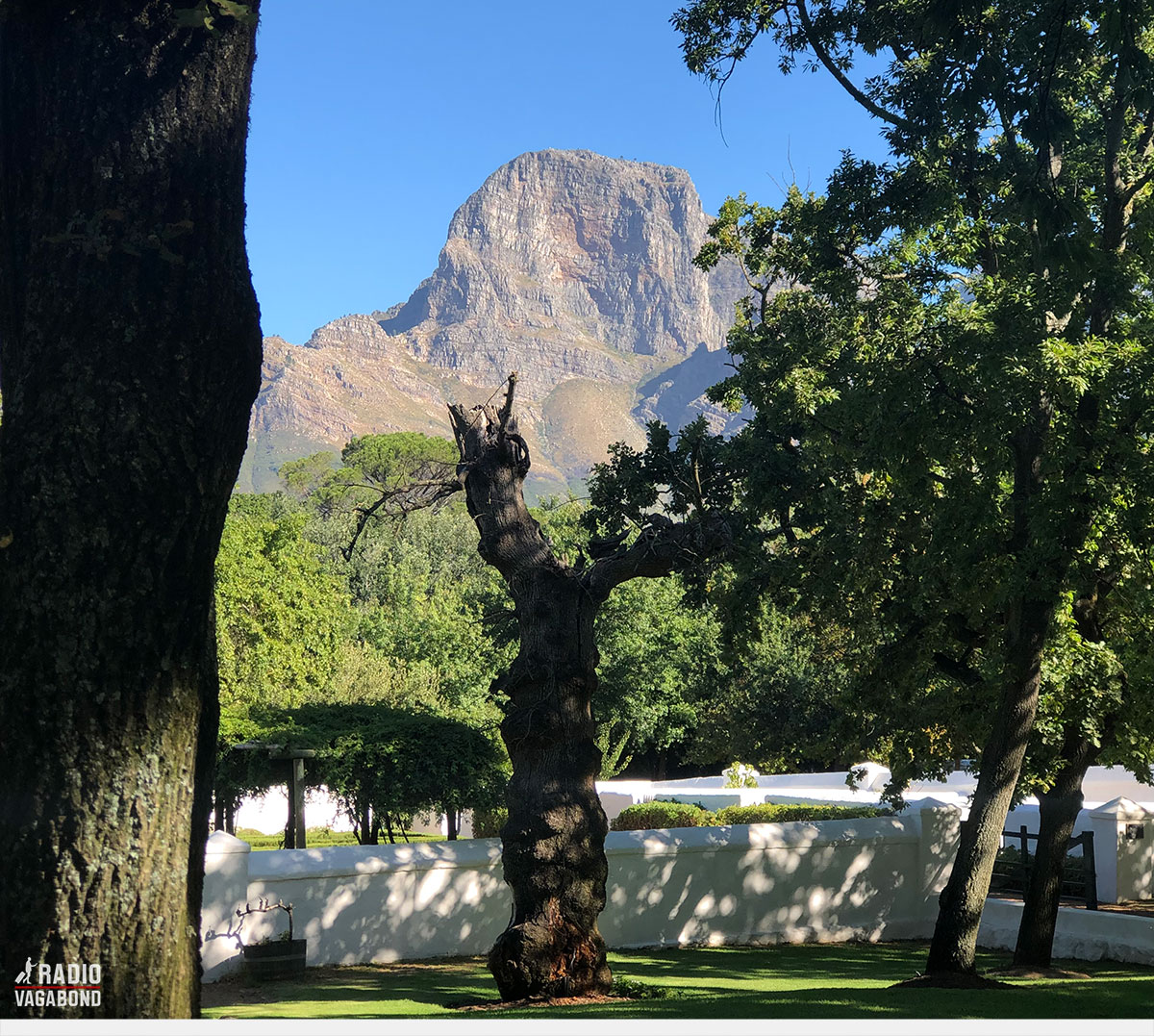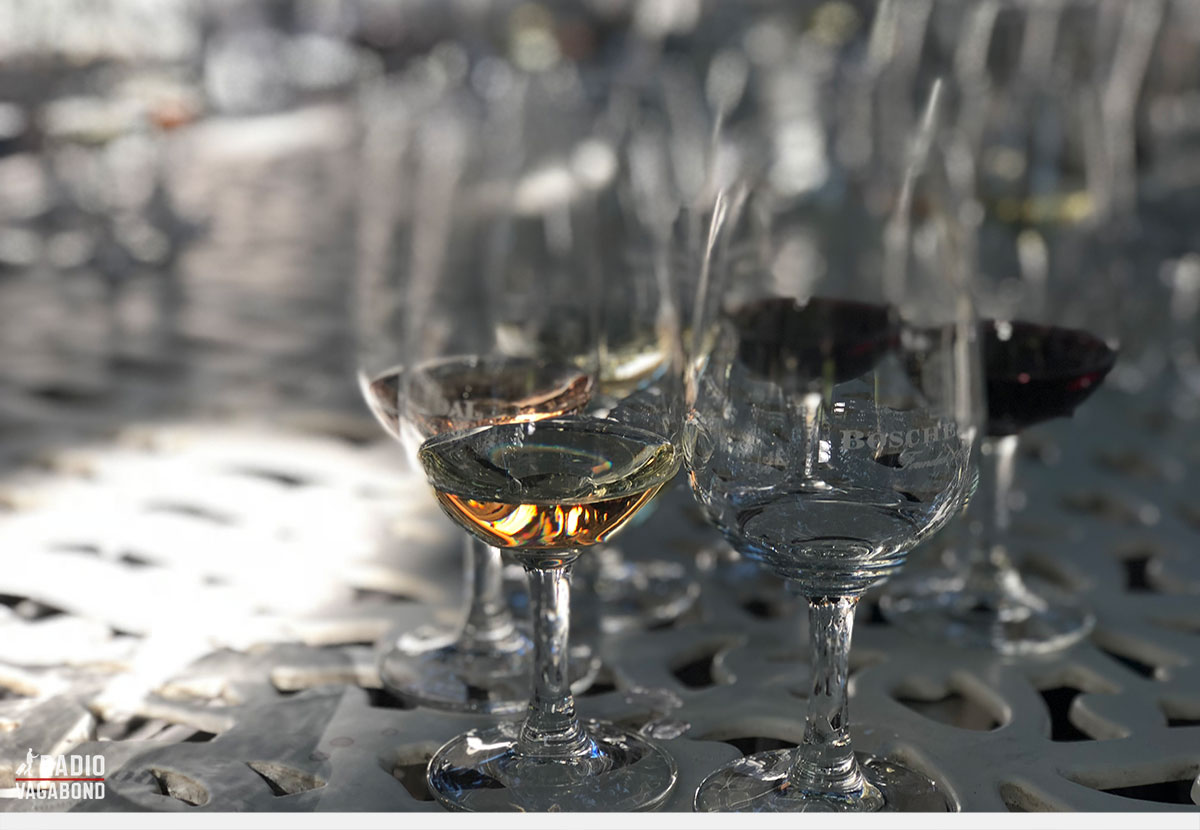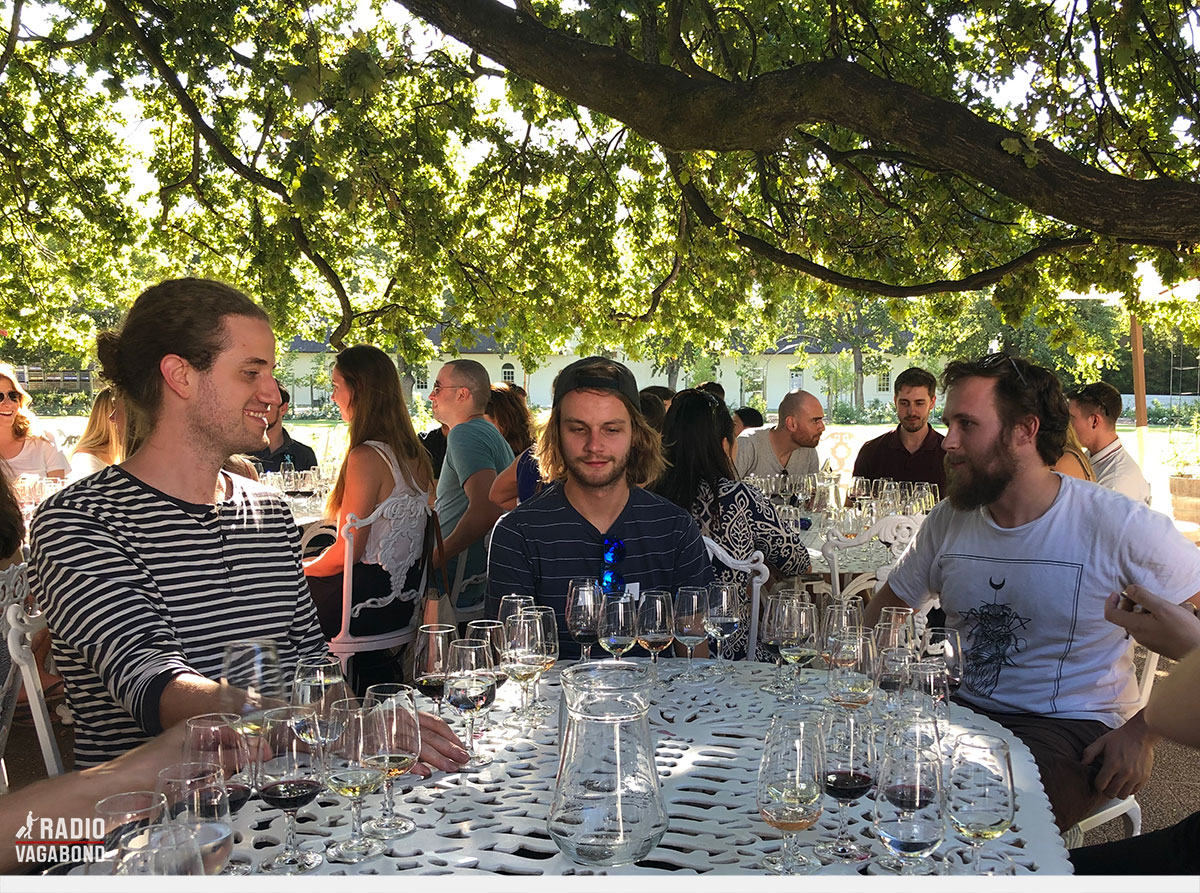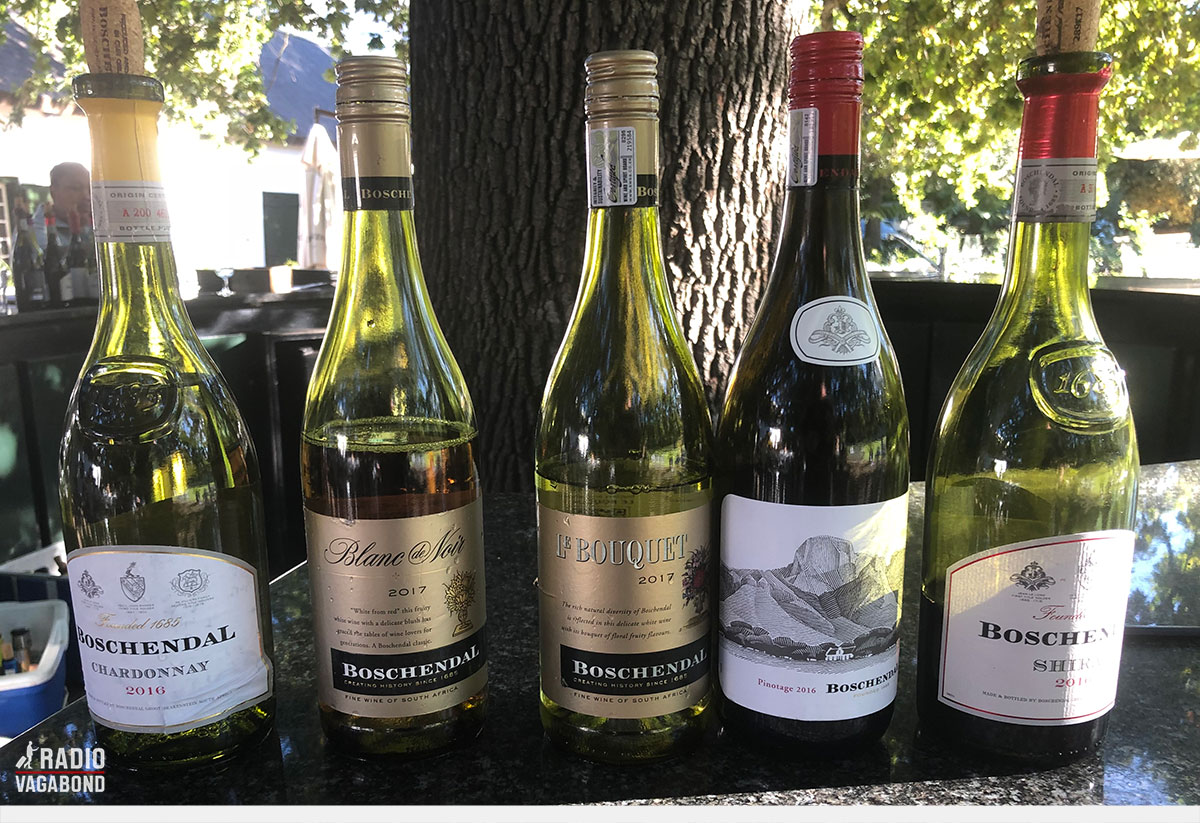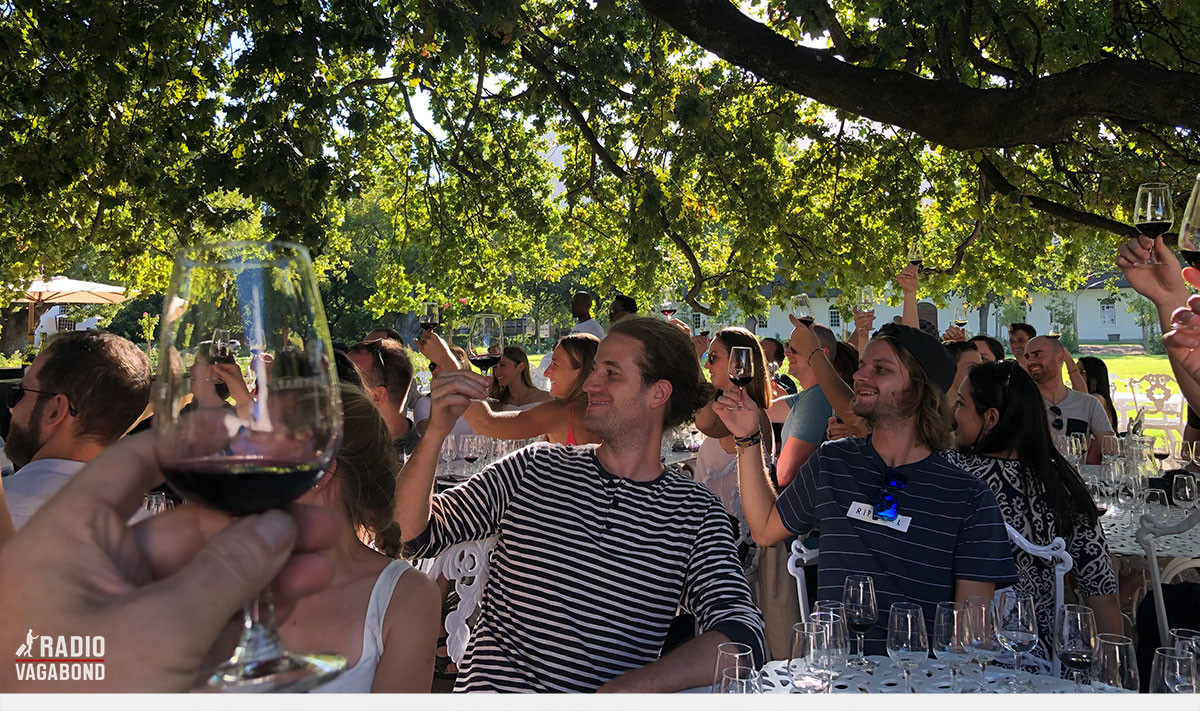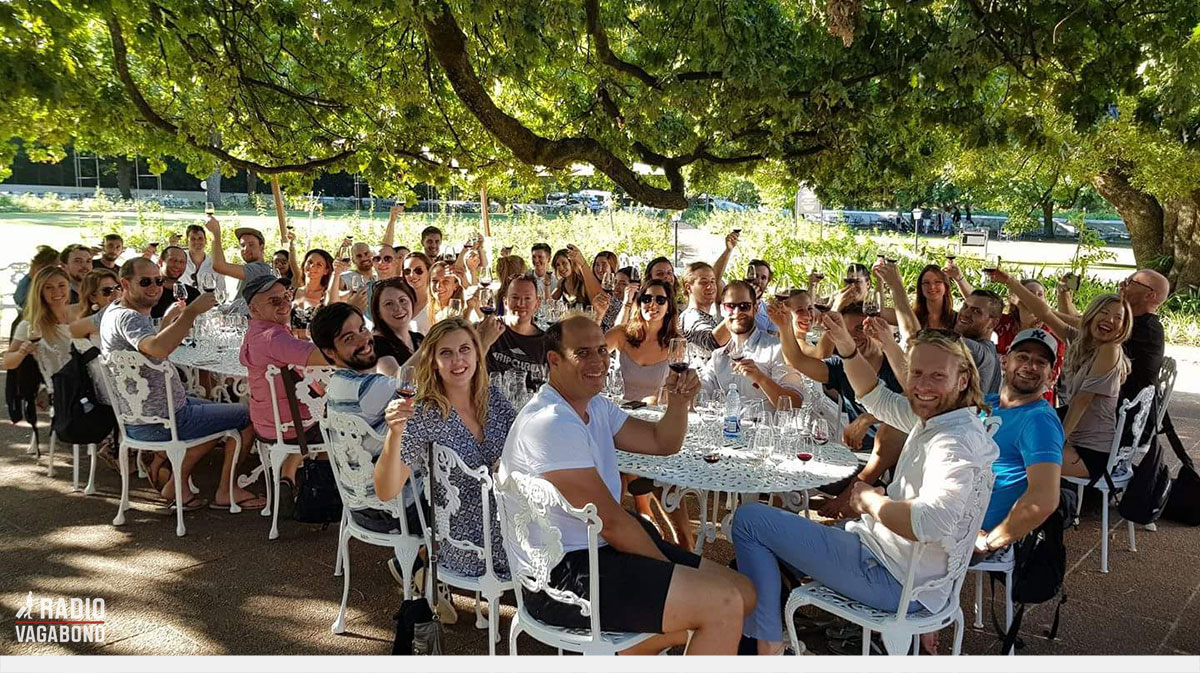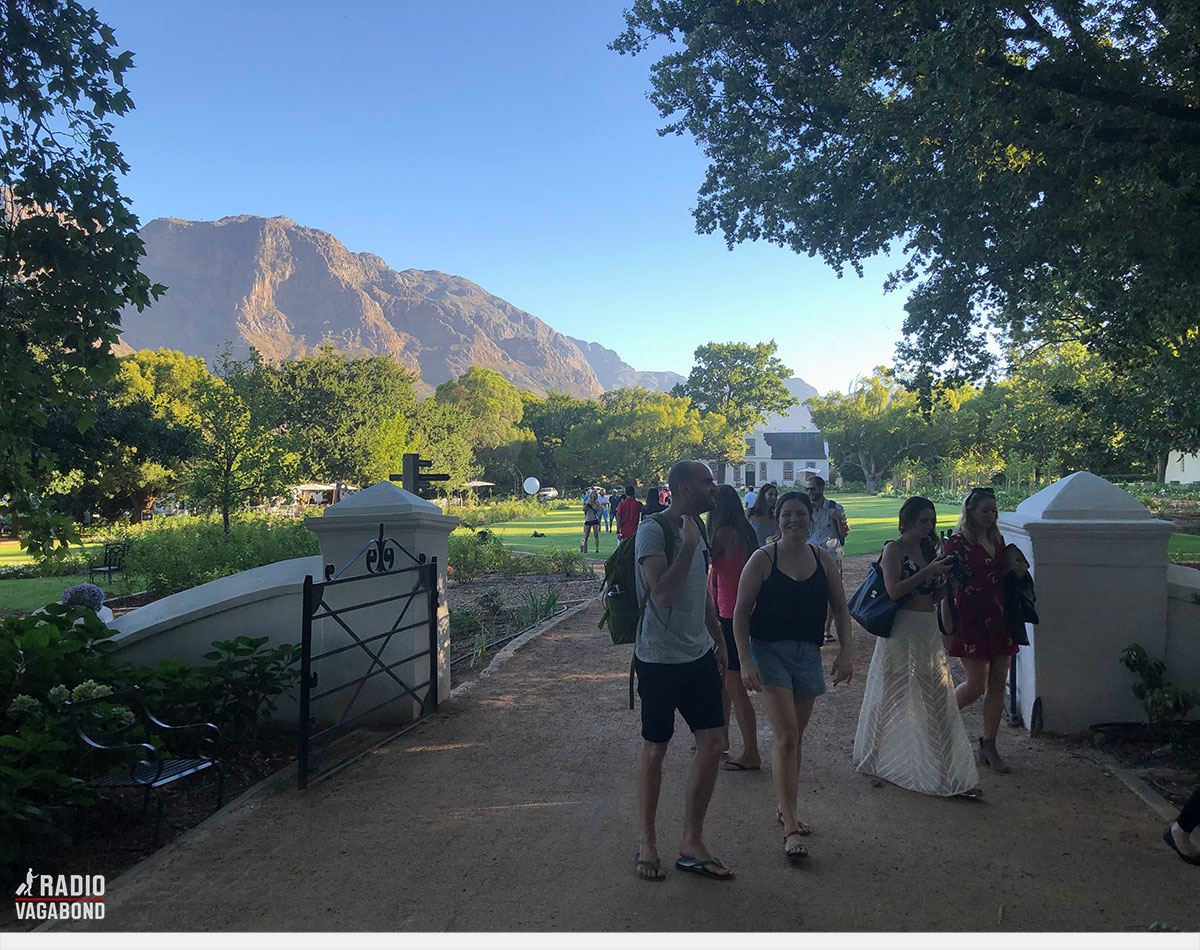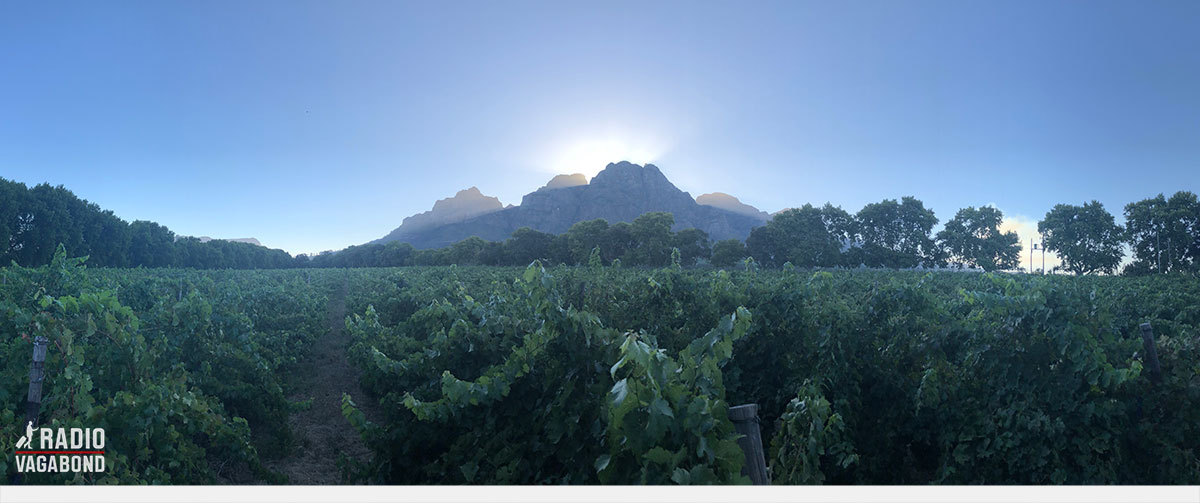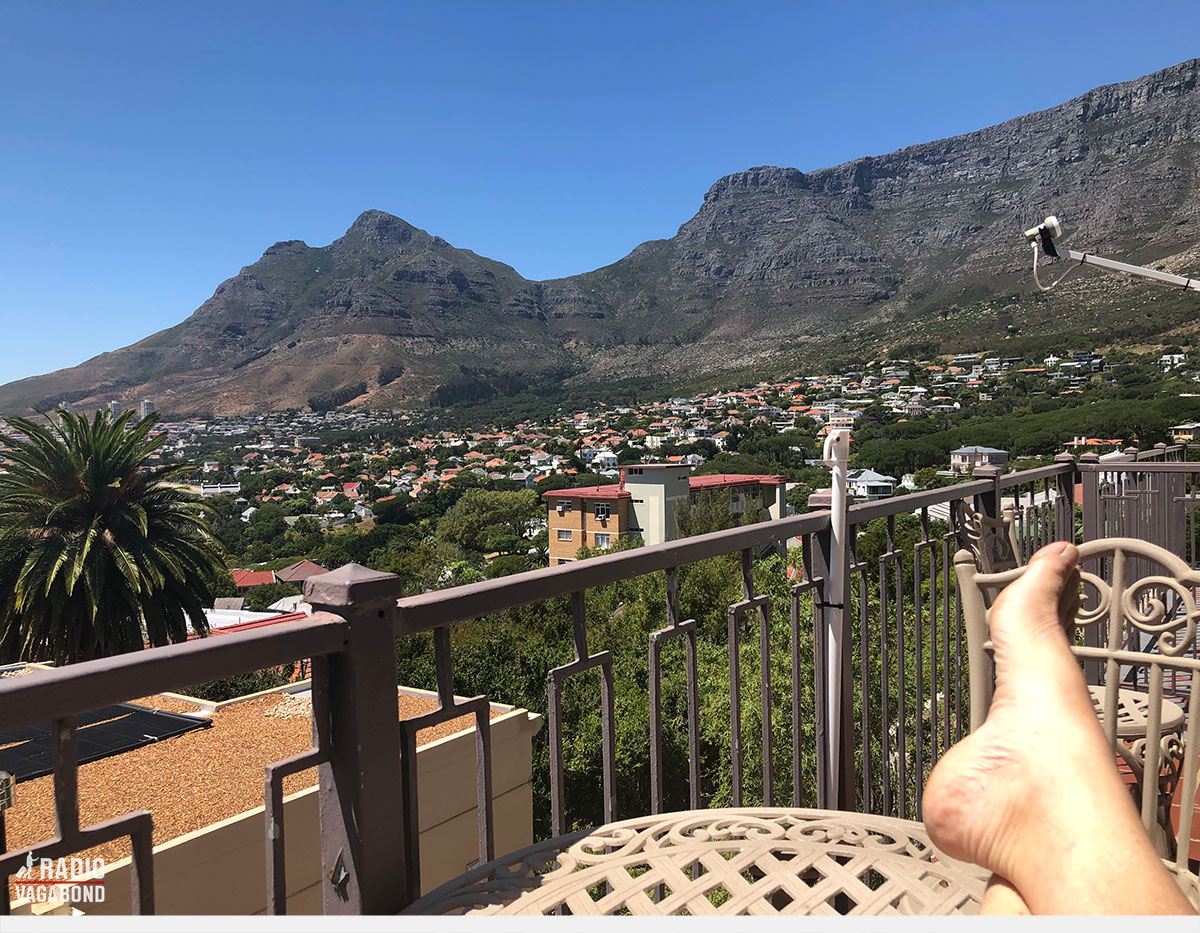 THE GIN CAPITAL OF THE WORLD
Another fun fact about Cape Town that most people don't know is that it's the Gin capital of the world. Well, that is what I was told on a gin tour. Local gin maker, Andre Pienaar of Pienaar & Son Distilling Company wasn't sure that it is completely true, and after a bit of research, this might not be the case. The list had London as number one. But Andre and his gin won me over with their boldness and attention to detail, so it's not really that important.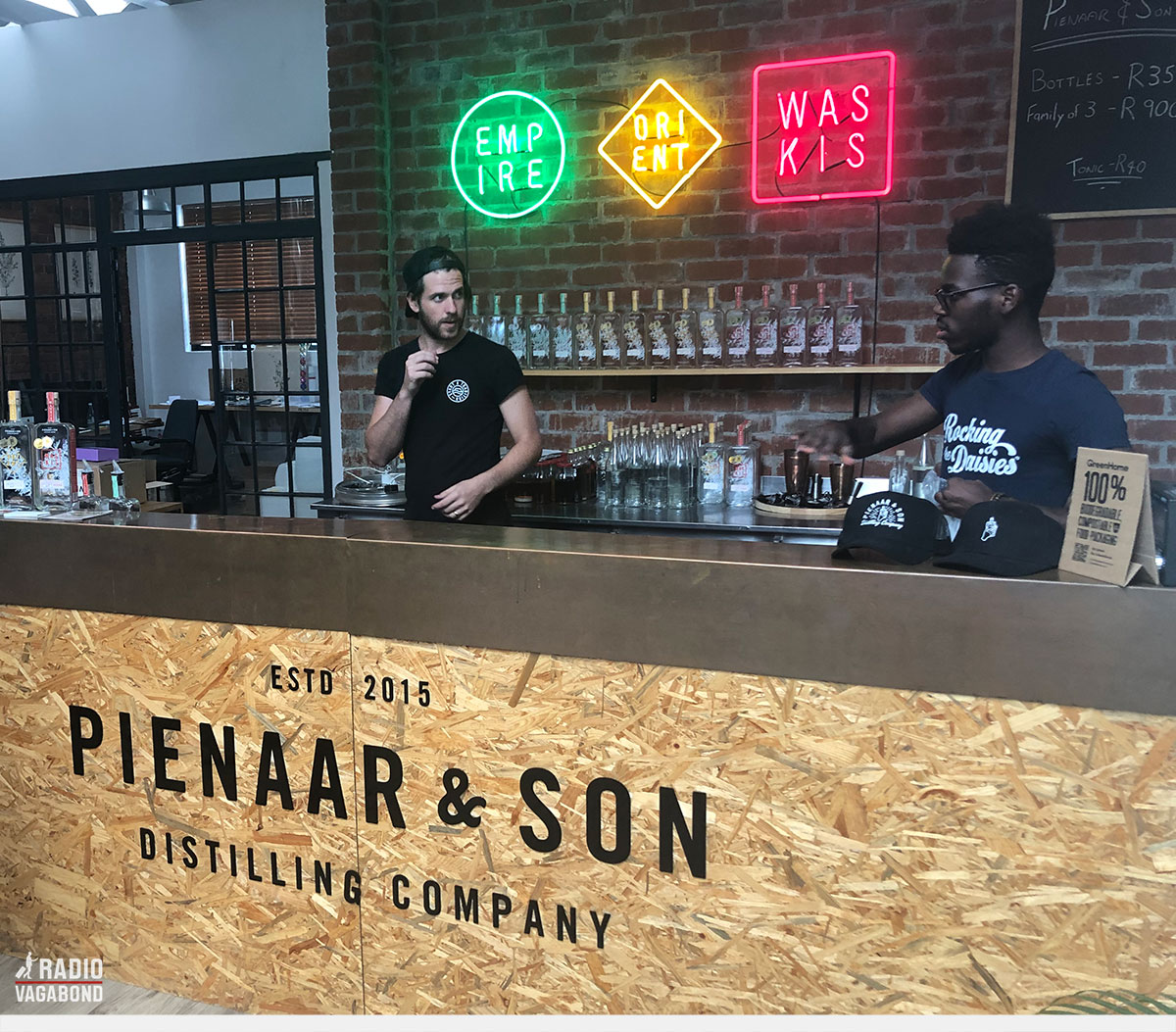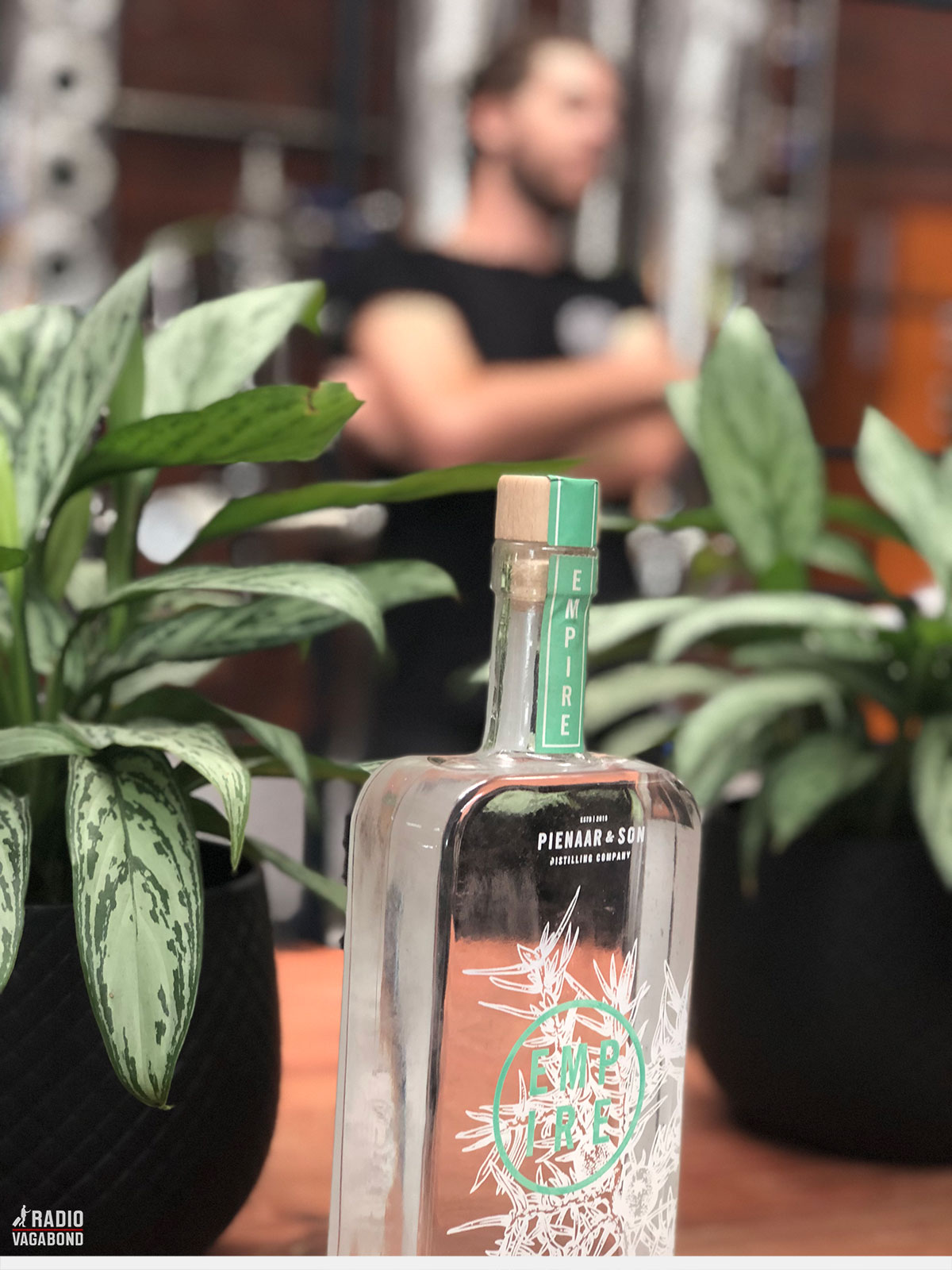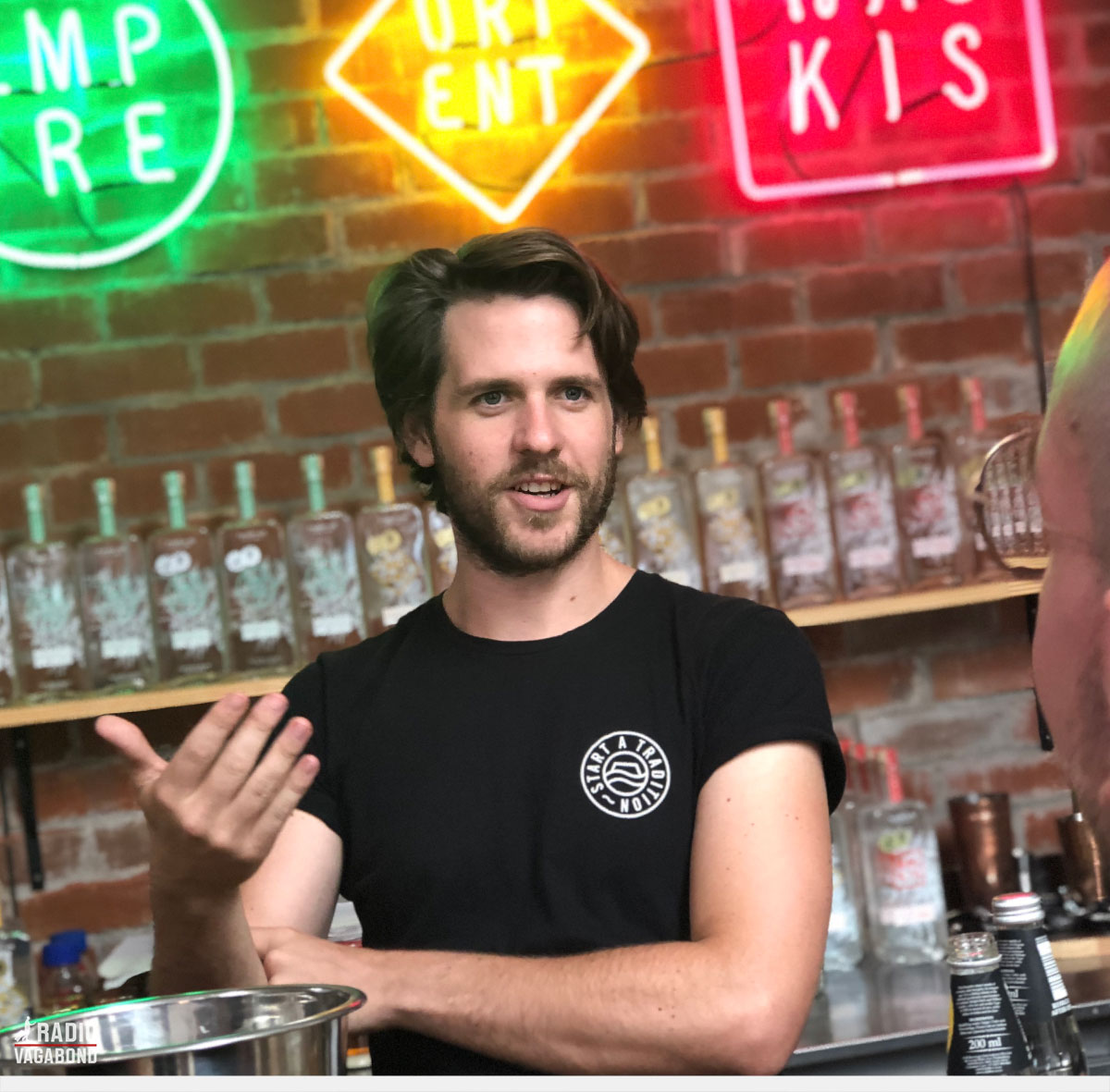 I had a really great chat with Andre about his gin and the booming microbrewery trend that has hit Cape Town in recent years. The quality of the gin, craft beer and wine in this relatively small city is remarkable – there is nothing quite like it.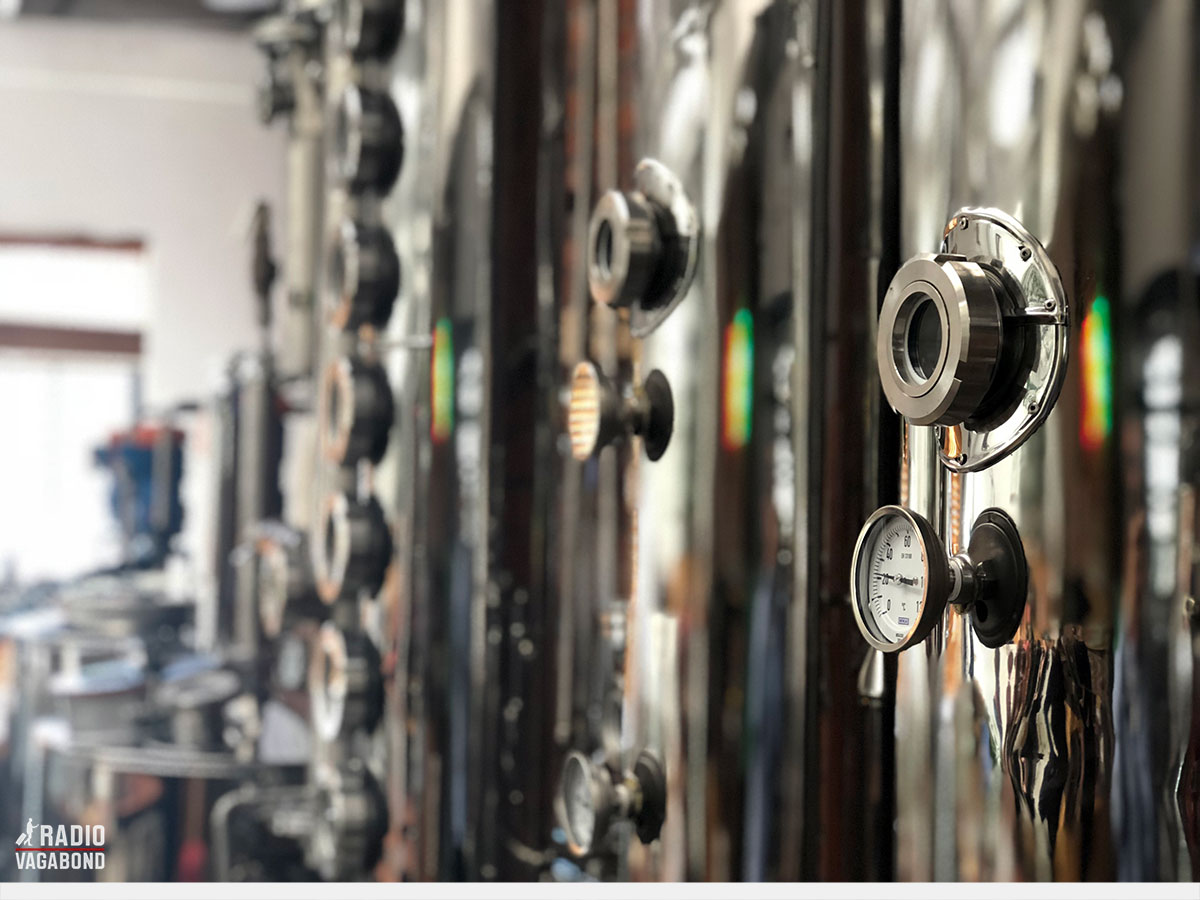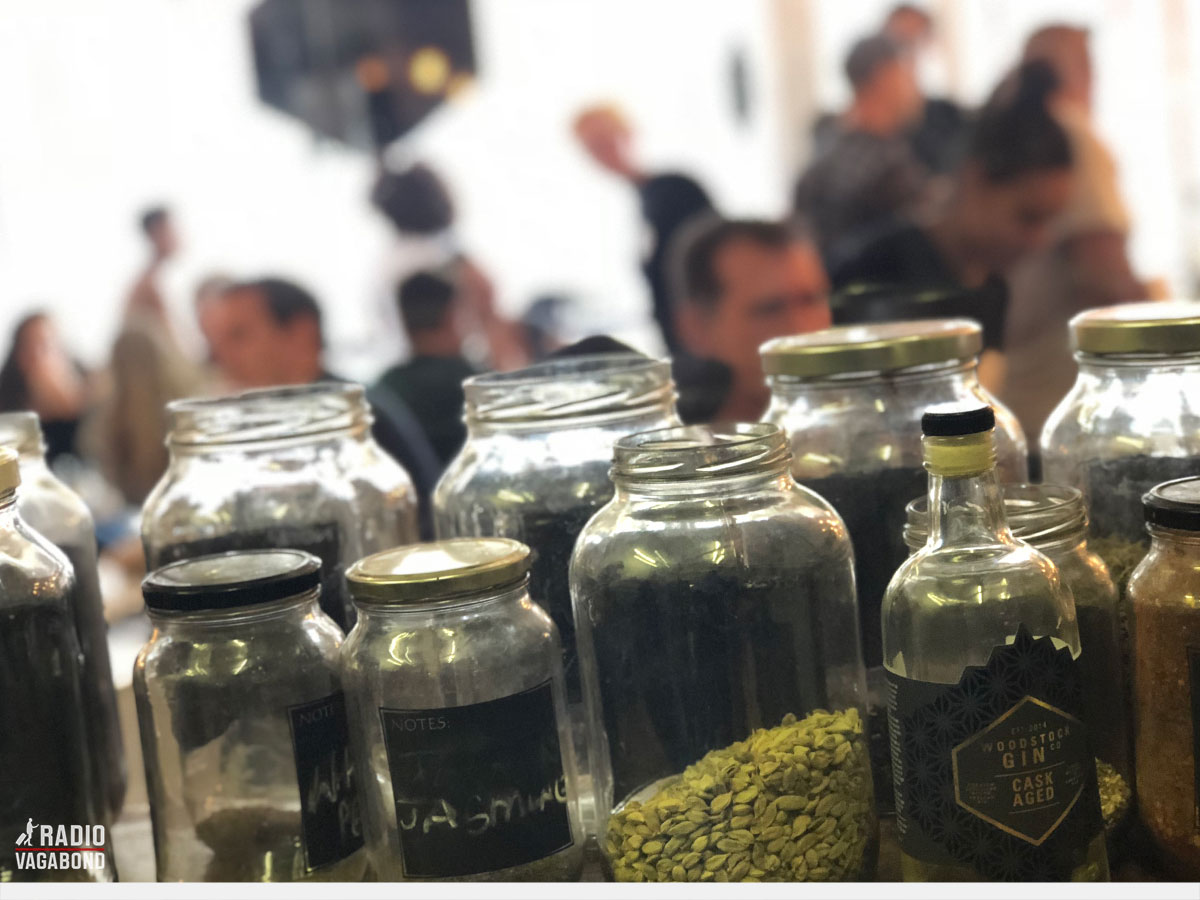 Look out for my next podcast and blog episode from Cape Town where I chat with Steven 'Sugar' Segerman, a local record store owner and inspiration for the Academy Award-winning documentary Searching for Sugarman.
Until next time, totsiens and hama kahle!