Listen to this episode by pressing play here – or subscribe in your postcast app.
Almost ten years after the end of its civil war, Lonely Planet has named Sri Lanka as the best country in the world to visit in 2019. And this is where we're heading in this and the next few episodes.
I'm taking a small detour from my episodes from Africa, to bring you something that happened very recently. If you were waiting to hear what happened to me at the hospital in Cape Town – and everything else at the southern tip of Africa, don't worry. It will be out after this detour.
But in this and in the next few episodes, I'm taking you to Sri Lanka. It's my first visit to this country, and that brings my country count to 84.
A ROUGH NIGHT FLIGHT
When I was heading down here, I had a stopover in Doha, Qatar. The flight from Doha to Colombo was a bit more than five hours. It was a "red-eye" in the night from 01.40 local time – and it was a bit rough.
I couldn't sleep and had very little room to move; partly because the guy in front of me took the seat all the way down, so it was a few inches in front of my face.
I know, it's your right to put down the seat, and maybe it's just me, but I can't help thinking about the person behind me. It's a bit silly, but I always do it very slowly… centimeter by centimeter. I don't just take it down in one go.
This guy did. It was mostly a problem for me when they served dinner. It was impossible to access my tray table with his seat back. He didn't put it back up until I tapped him on the shoulder and asked him to.
Also, I had pains in my legs, my chest, and especially my right arm and my shoulder. I don't know why but could hardly lift my arm. It was rough, and I didn't sleep a wink that night.
I'm telling you this so you can know how I felt when I had to go through immigration.
IMMIGRATIONS TOOK FOREVER
It was one of those typical airport immigrations with around ten different counters. You choose a line, wait for a while and go up to an officer when it's your turn. He looks at your passport and the visa, types a bit on a keyboard and stamps your passport – and in this case also puts in a small sticker that he prints out on a special little printer.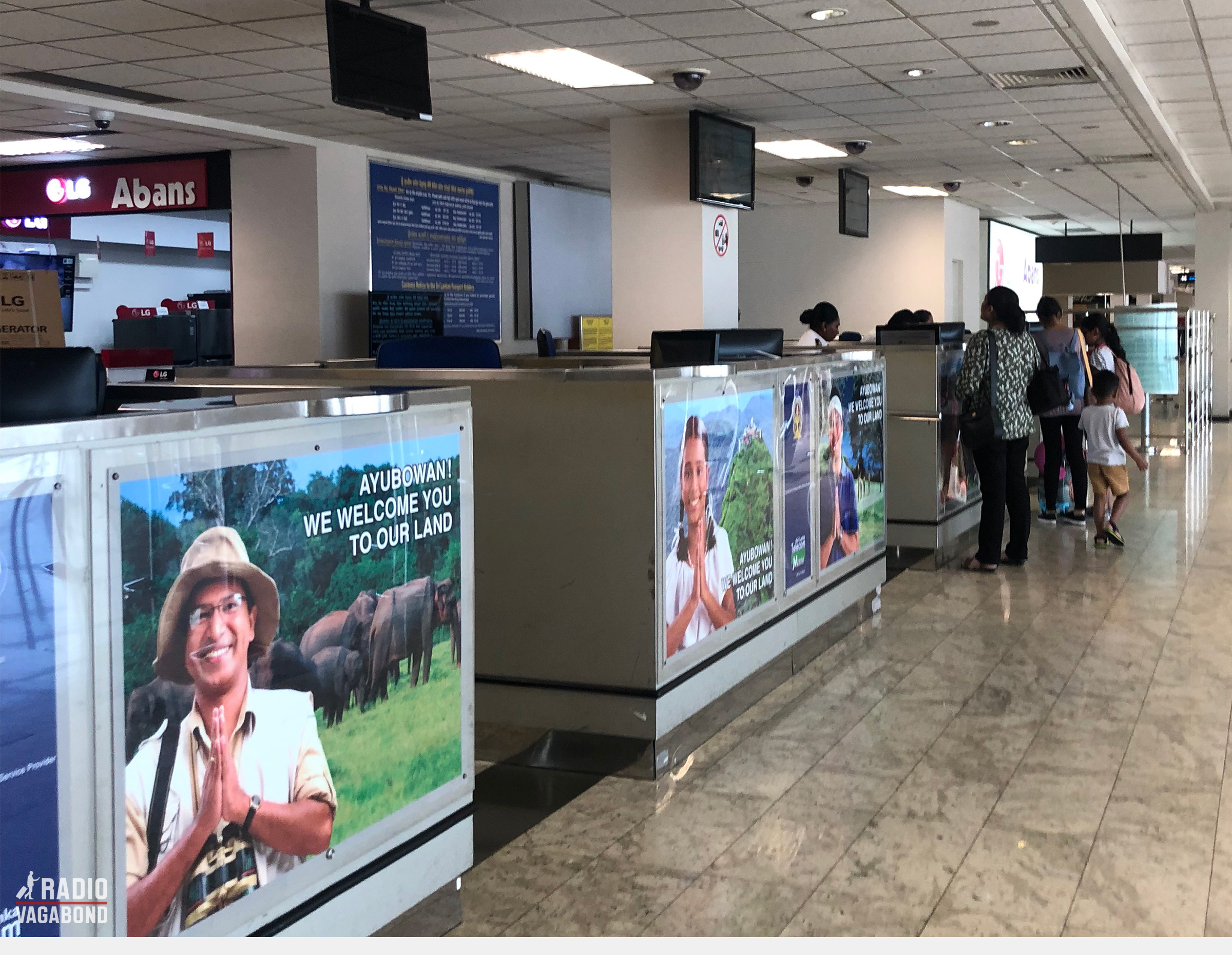 I picked a line, and when I could see that the line beside me was a little shorter, I chose to jump over to that line. That turned out to be a mistake.
The lines weren't that long. I think I only waited around 10 minutes before it was my turn. At this time it was 9.40 in the morning local time.
In the recordings, you can hear in my voice that I was cheerful and feeling good despite my lack of sleep. I was having a friendly chat with the smiling officer.
He did all the things he had to do and pressed "print" when he was done processing everything. He only needed to print that little sticker to put in my passport. But then the sticker didn't come out. It got stuck inside the printer. And that sticker was the last one on the roll, and he called a guy to replace it.
So I had to wait for a bit. But at this point, I was still totally fine with that. I thought if I wait here or wait at baggage claim for my suitcase would be the same.
After waiting 10 minutes for the tech-guy, he left me to find him. By this time, there were hardly any other people waiting. It was just me, and the officers in the other booths. While he was gone, I started chatting with the guy in the next cubicle and asked if he had labels in his printer. Maybe I could have him do it, and I could be on my merry way. He said that it was already on the other computer so there was nothing he could do.
A few more minutes later, my guy came back again — still no sight of the tech guy with a new roll of labels.
Seven minutes later, he leaves again, and this time he returns with the tech guy. He's on the phone while he replaces the labels. It's now 10.02.
My guy starts over, processing everything and presses print again. And again. Nothing happens. He grabs my passport and leaves me without saying a word.
Here I am left alone at the booth – again. By then, I'm the only person there. I'm tired, and there's no place to sit down.
As I'm waiting here, a guy comes around to all the counters and collects the many immigration slips. Slips that people have filled out on the plane.
I notice that he also takes my slip, and I tell him that he might want to leave that there in case they need it. And thank god I did; we're going to need that later.
Ten minutes later, my guy comes back, grabs the little slip and asks me to follow him. They need the reference number for my visa. The number that he already typed into his computer.
I follow him to a small office in the back. Here there's a superior officer behind a computer looking at the visa reference number, my passport, and the immigration slip. Something is not right.
On the way back, my guy explains what has happened: When he entered my details, he only had a certain time before printing the label. If he waits too long the system says that the visa had expired; and that's what happened when we were waiting for the tech guy with new labels.
By this time it was 10.30 – forty-five minutes after I got to the immigration counter, and I was beginning to worry if my suitcase would still be at the belt in baggage reclaim. In front of me there was a screen that up until just before had said that the luggage from the flight from Doha would be on belt number 3. Now this was no longer there
Also, I knew that Sri Lanka Tourism had a driver waiting for me. Would he still be there once I finally got out?
Back at the counter, I started over again and pressed, "print" again. And again, nothing happens. He leaves again.
By then, I had run out of patience. It was not funny anymore. So when I finally get my stamp at 10.50, it was a great relief.
I rushed to the baggage claim hoping to find my suitcase. It's not on the belt anymore but thank god, I find it. It was just lying flat on the floor beside the belt.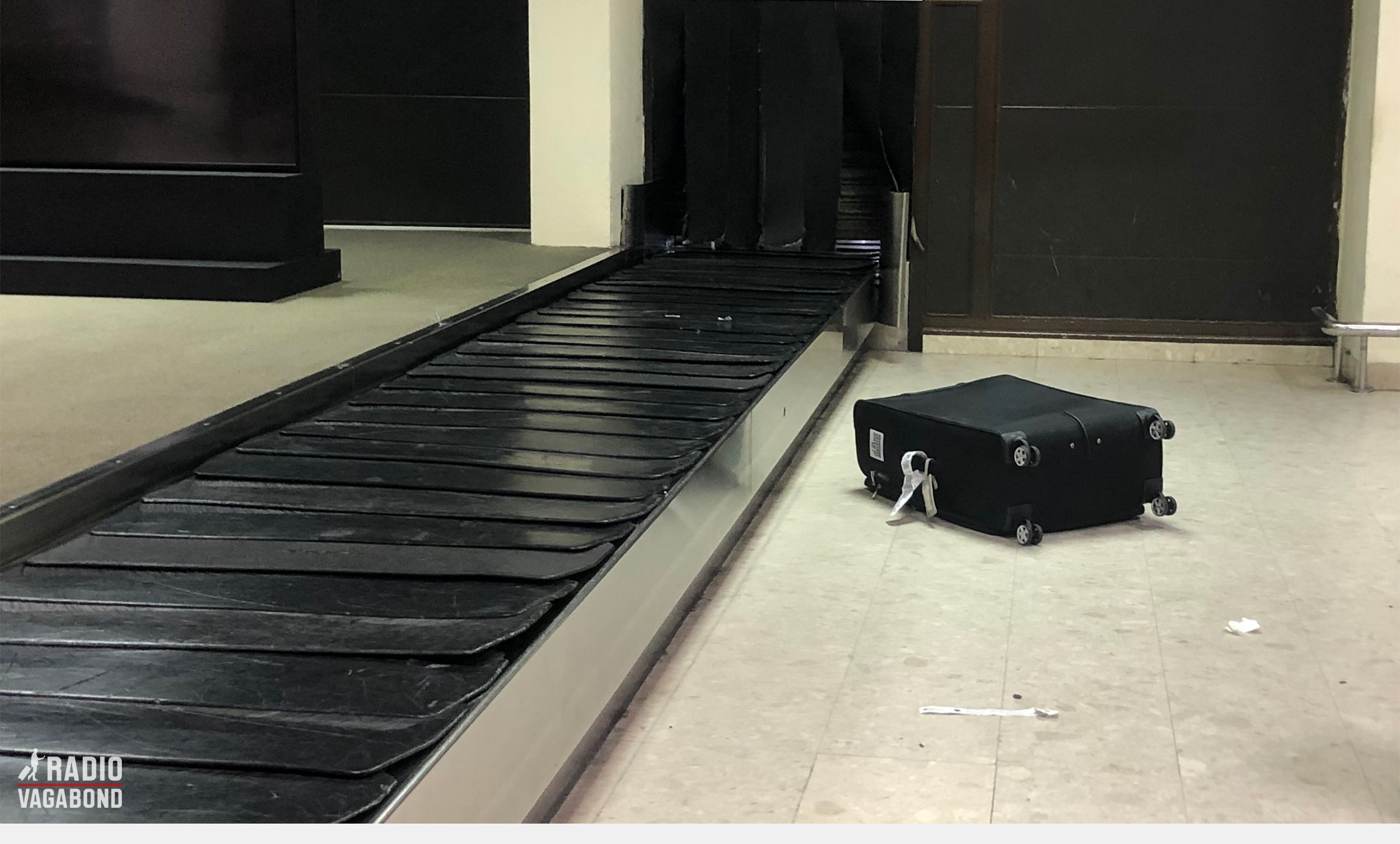 In the terminal, I quickly found the office for Sri Lanka Tourism, where I was supposed to meet the driver. Here, I'm greeted by two smiling women that put a flower necklace around my neck.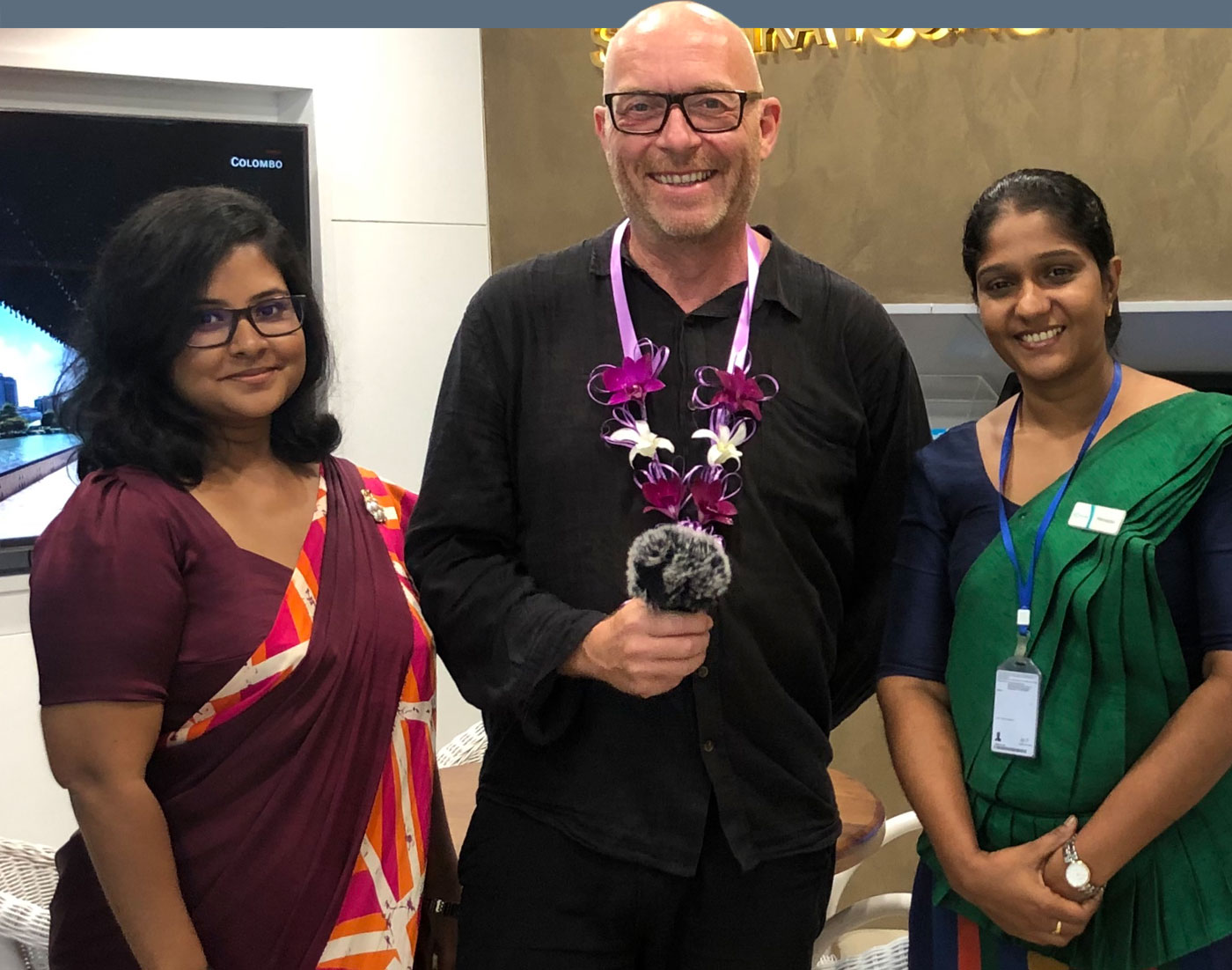 A WALL OF HEAT
When I arrived in Sri Lanka and walked out of the air-conditioned arrival hall, I was wearing jeans, a long-sleeved shirt and my jacket over my arm. It was so hot around 33 C / 91 F, and I was sweating like a pig when I was walking to the car with the driver they had sent to pick me up. I couldn't wait to get to the hotel to take a shower and slip into something more light.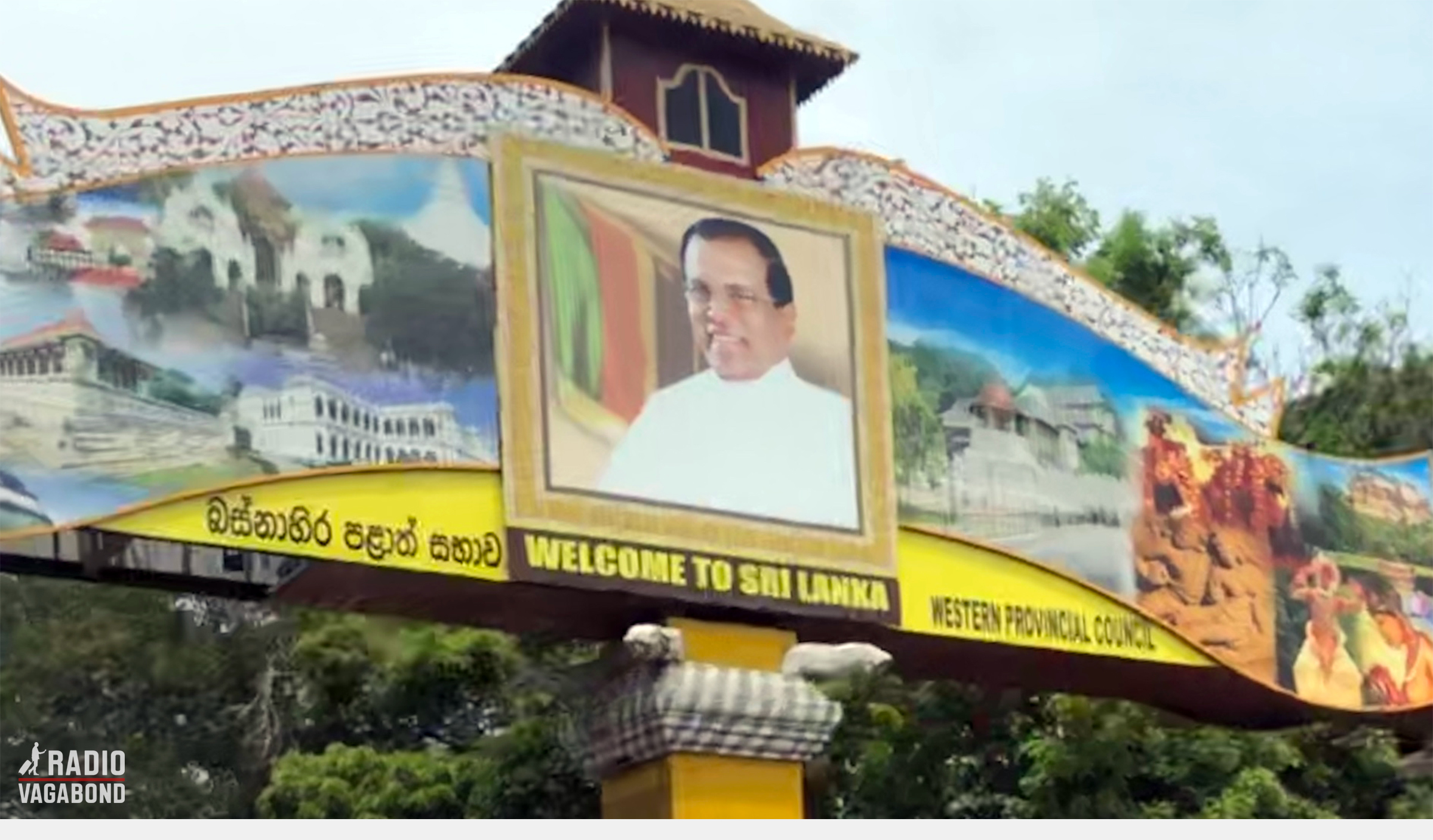 I'm going to be exploring the country with a small group of other content creators, and in the next ten days, we're staying at six different great hotels around the island.
The first one is Cinnamon Lakeside, a 5-star hotel in Colombo, the capital of Sri Lanka.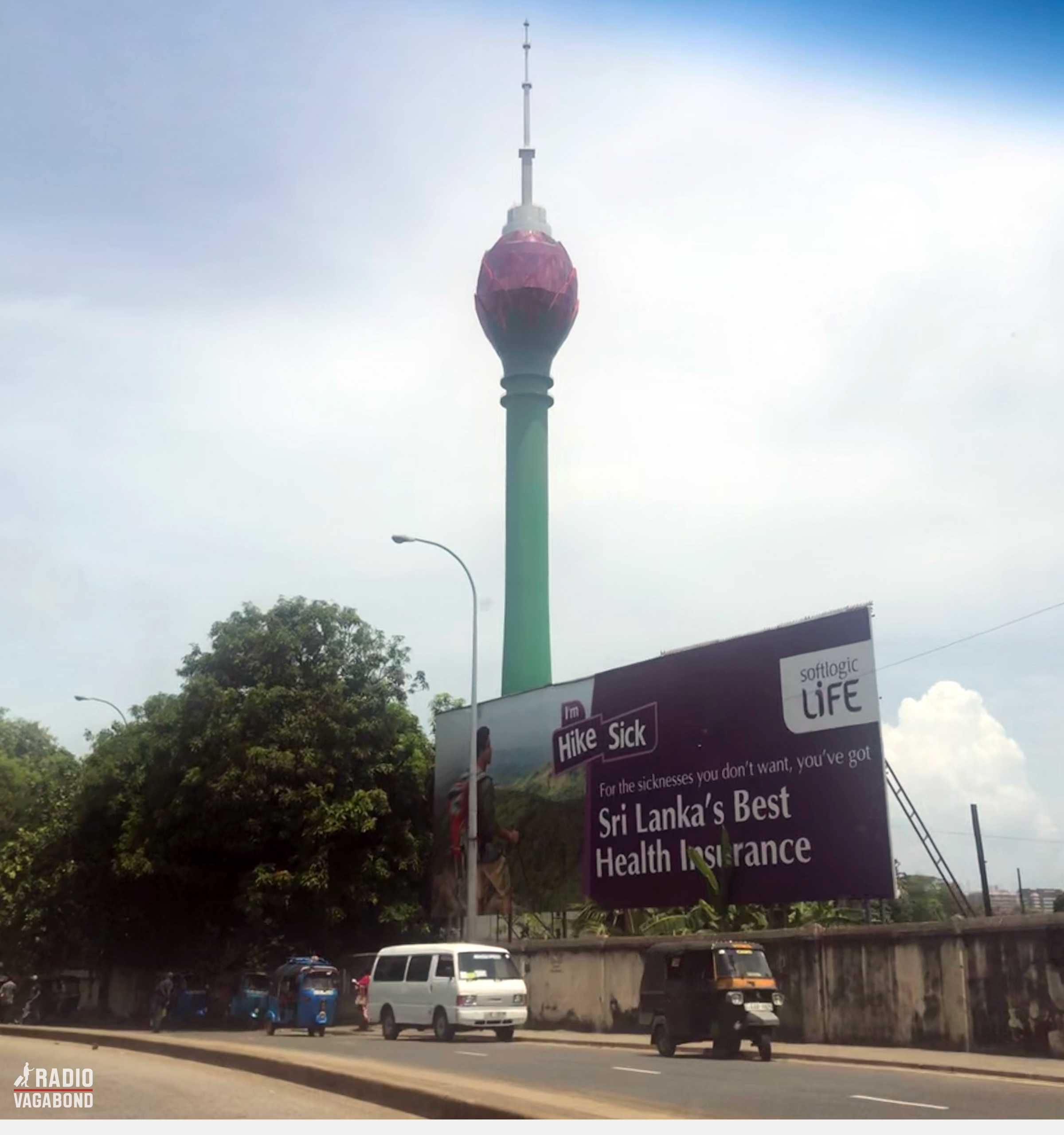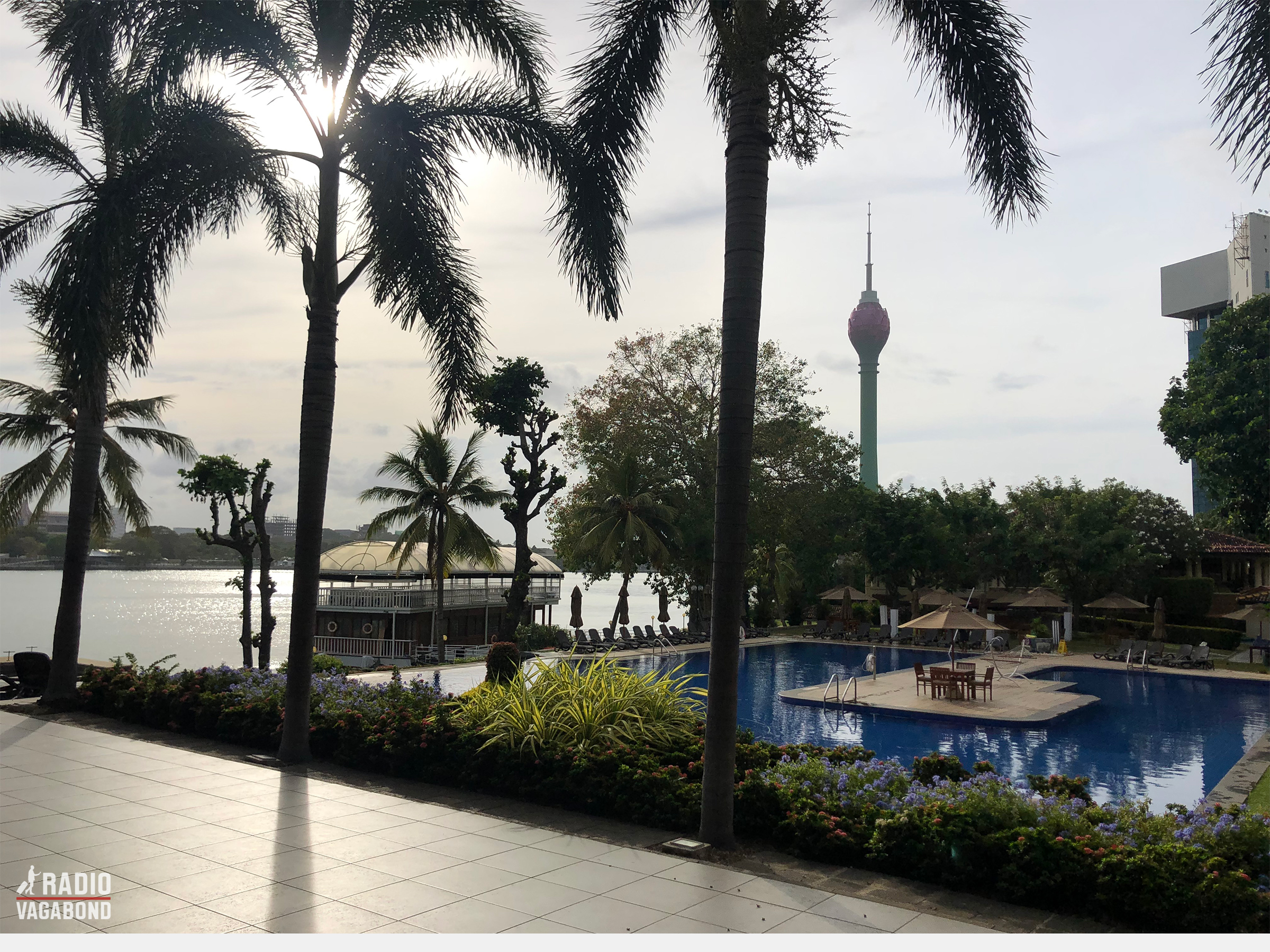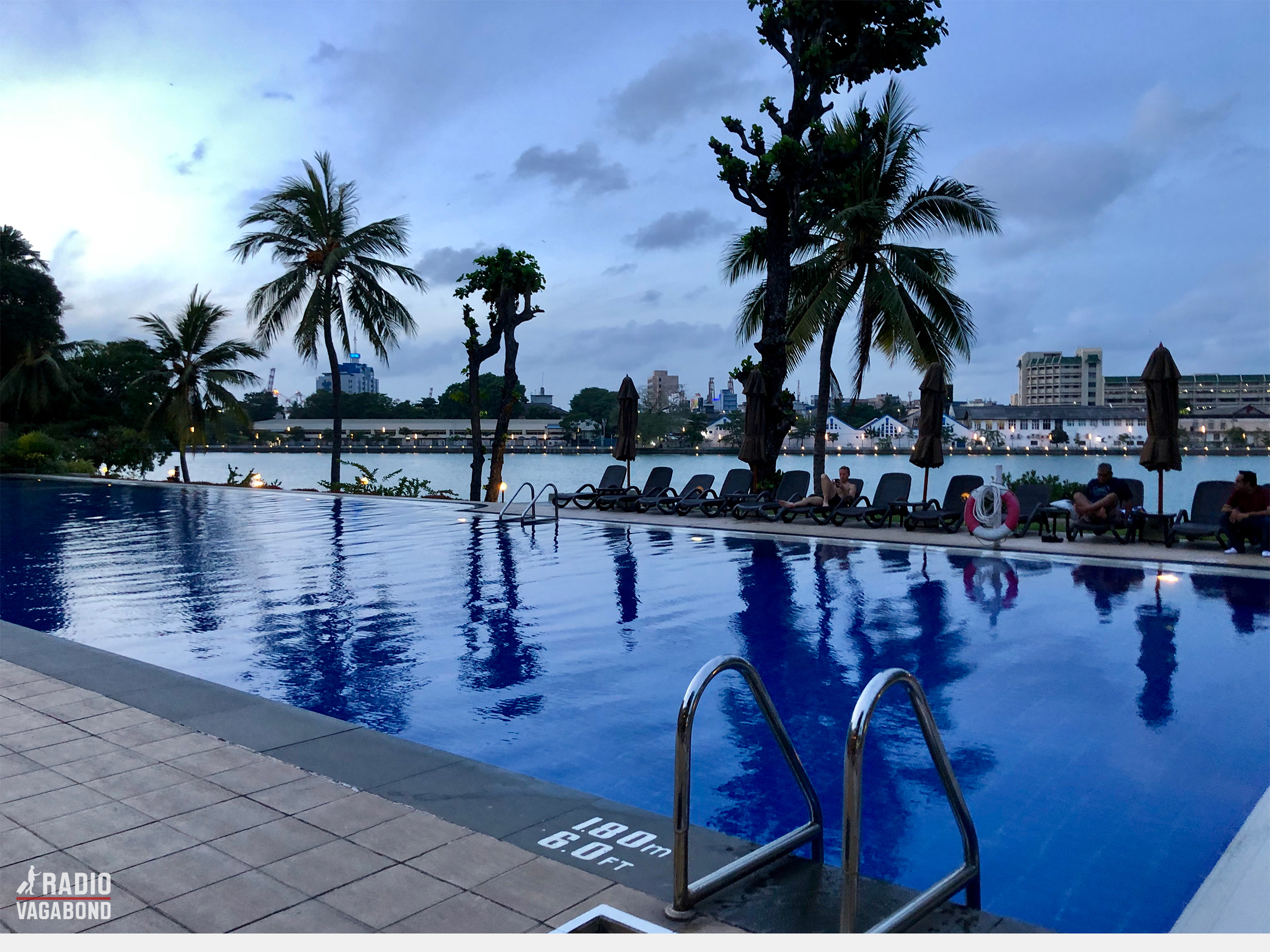 COLOMBO IS A VERY INTERESTING CITY
Colombo metropolitan area has a population of 5.6 million and around 750,000 in the city itself.
Colombo is a fascinating city. The mixture of east and west and past and the present makes it an interesting city.
It's only about 45 km south of the country's only International Airport, but traffic can get crazy here, so depending on the time of the day it can take a while to get there.
And this is where we begin the adventures.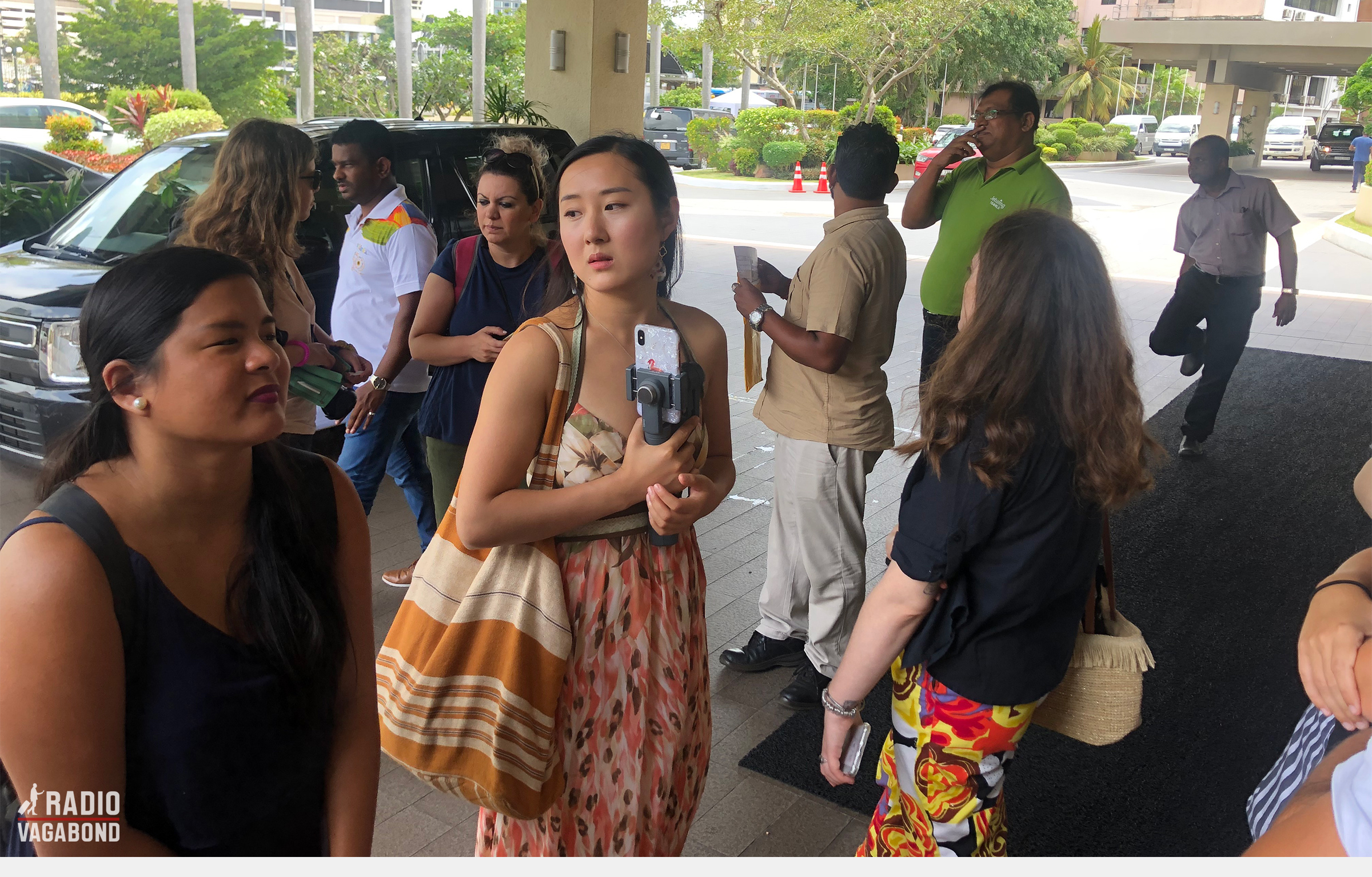 ROYAL COLOMBO GOLF CLUB
After checking in to the Cinnamon Lakeside, I had to rush downstairs to meet the group. We were going to lunch and a small walking tour of Colombo.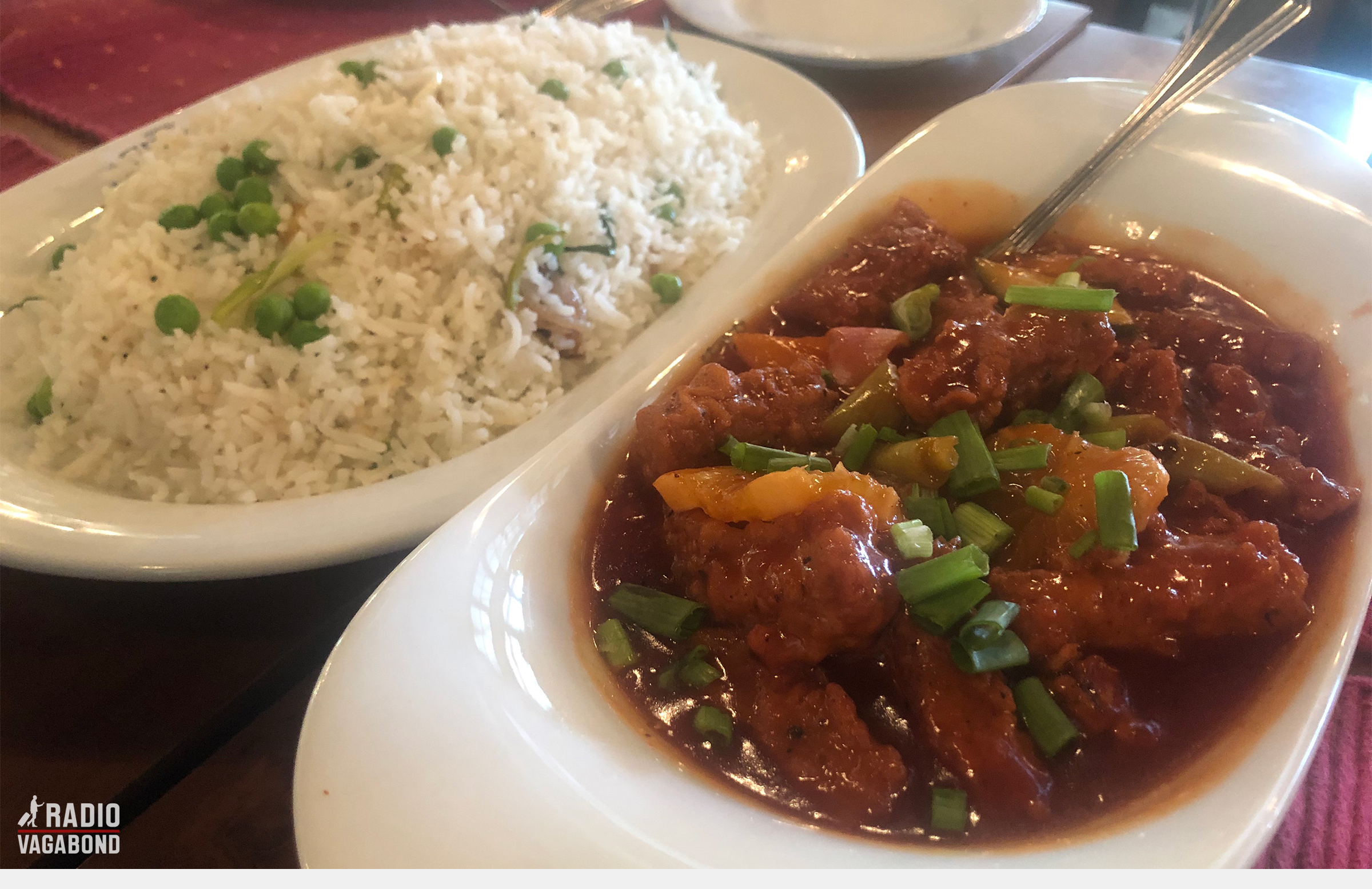 Our first stop is at the Royal Colombo Golf Club. After lunch at the clubhouse, I got in a golf cart with the Director of Golf Operations. His name is Pheroze Billimoria, but he calls himself Billy.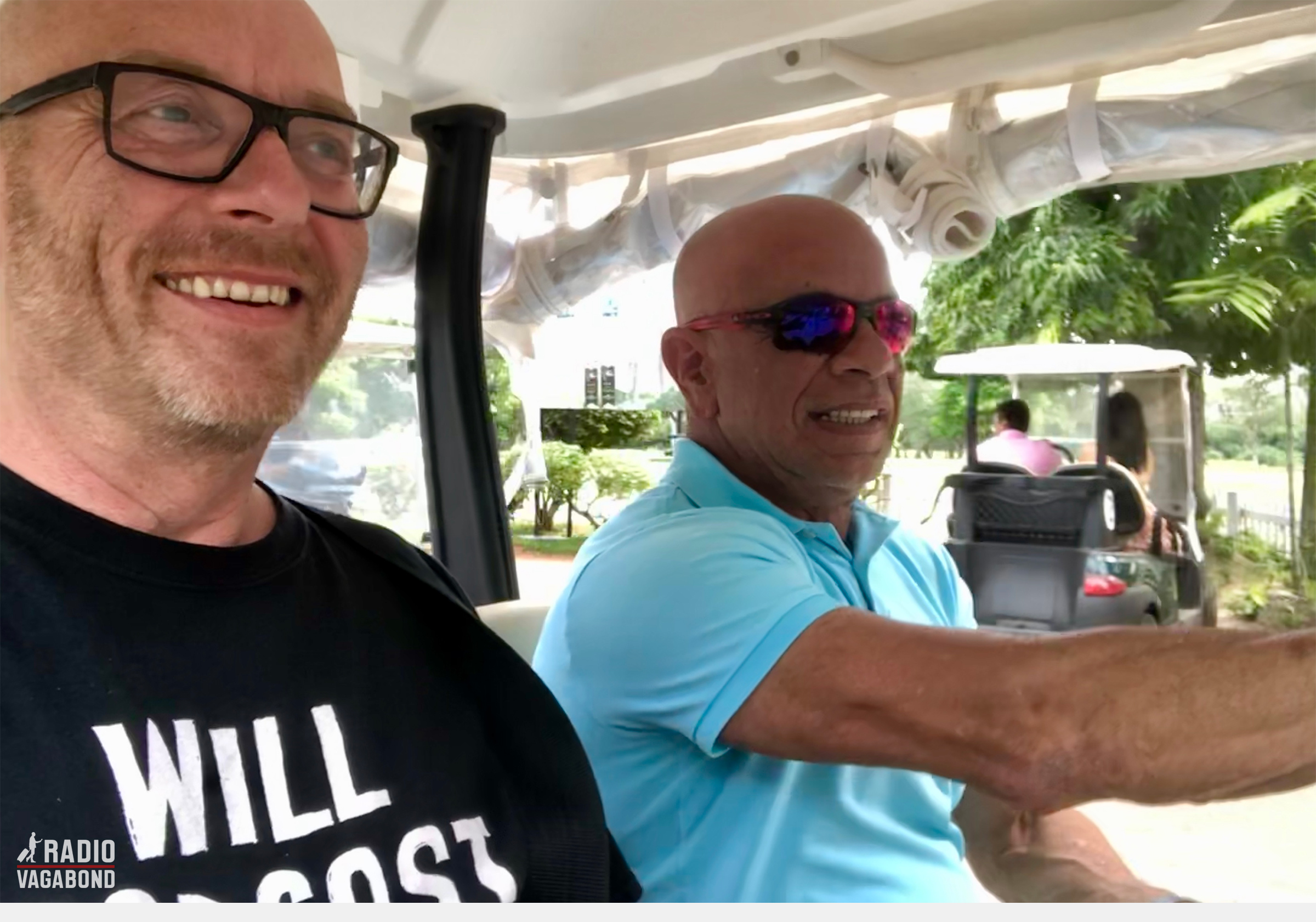 Royal Colombo Golf Club is a historical place that was established in 1880. So almost 140 years ago. The club is a members club, but tourists can pay and play.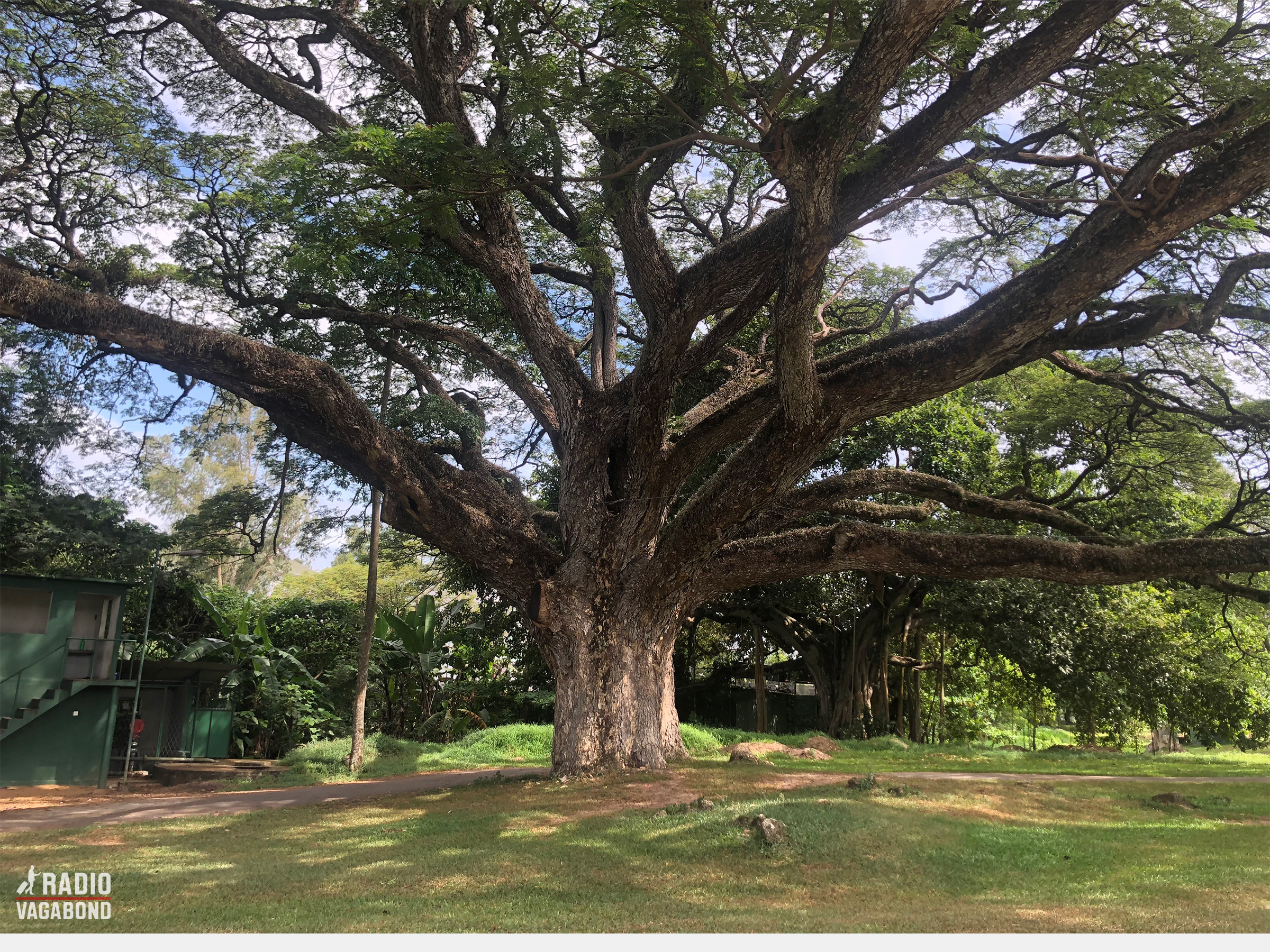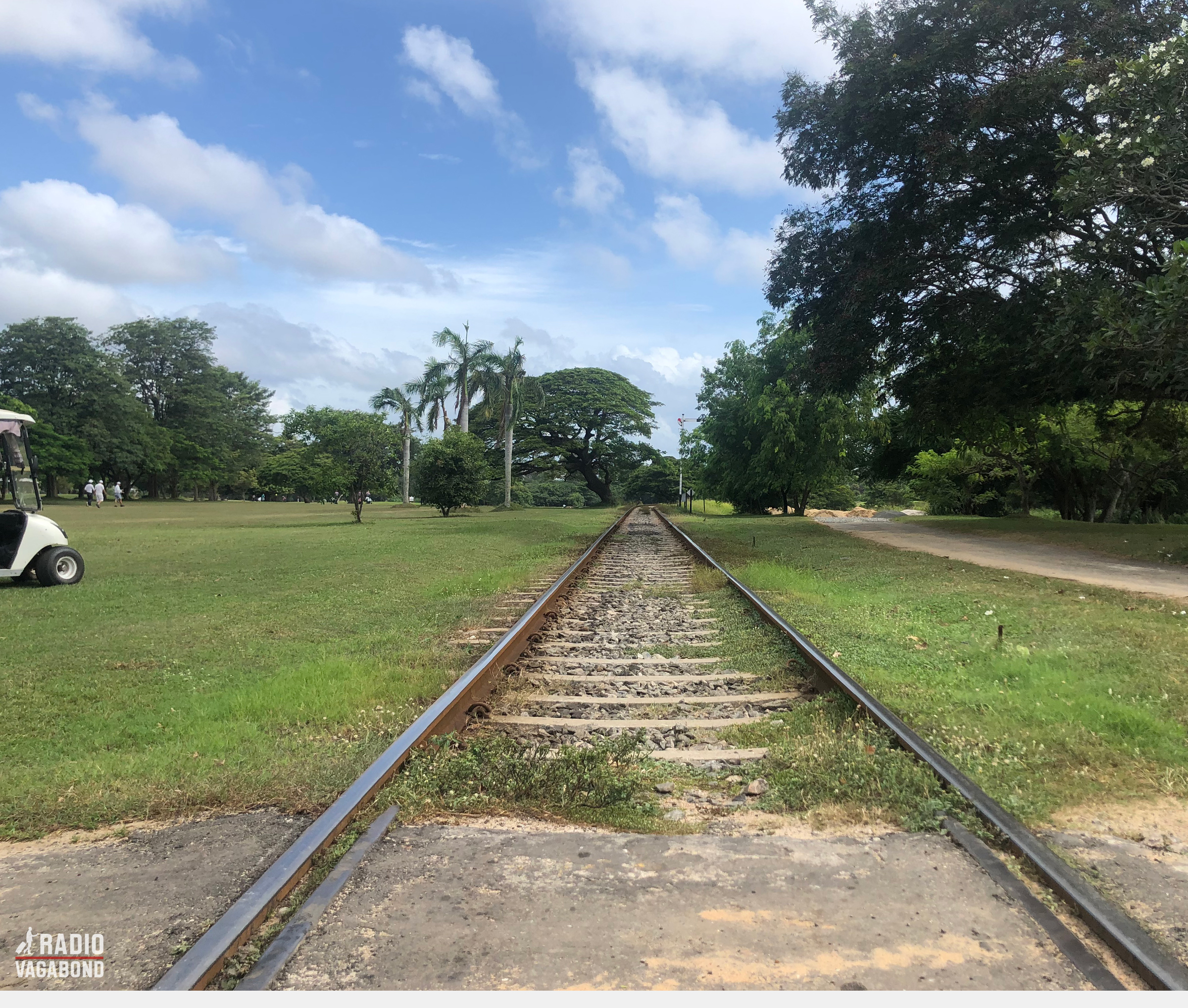 It's quite extraordinary to have such a big green area in the middle of the city. Billy shows me a huge tree and tells me that they have a unique feature: a functioning railway running through the course; only around four times a day but still pretty unique. As we get to the railway track on the edge of the golf course, the train is approaching.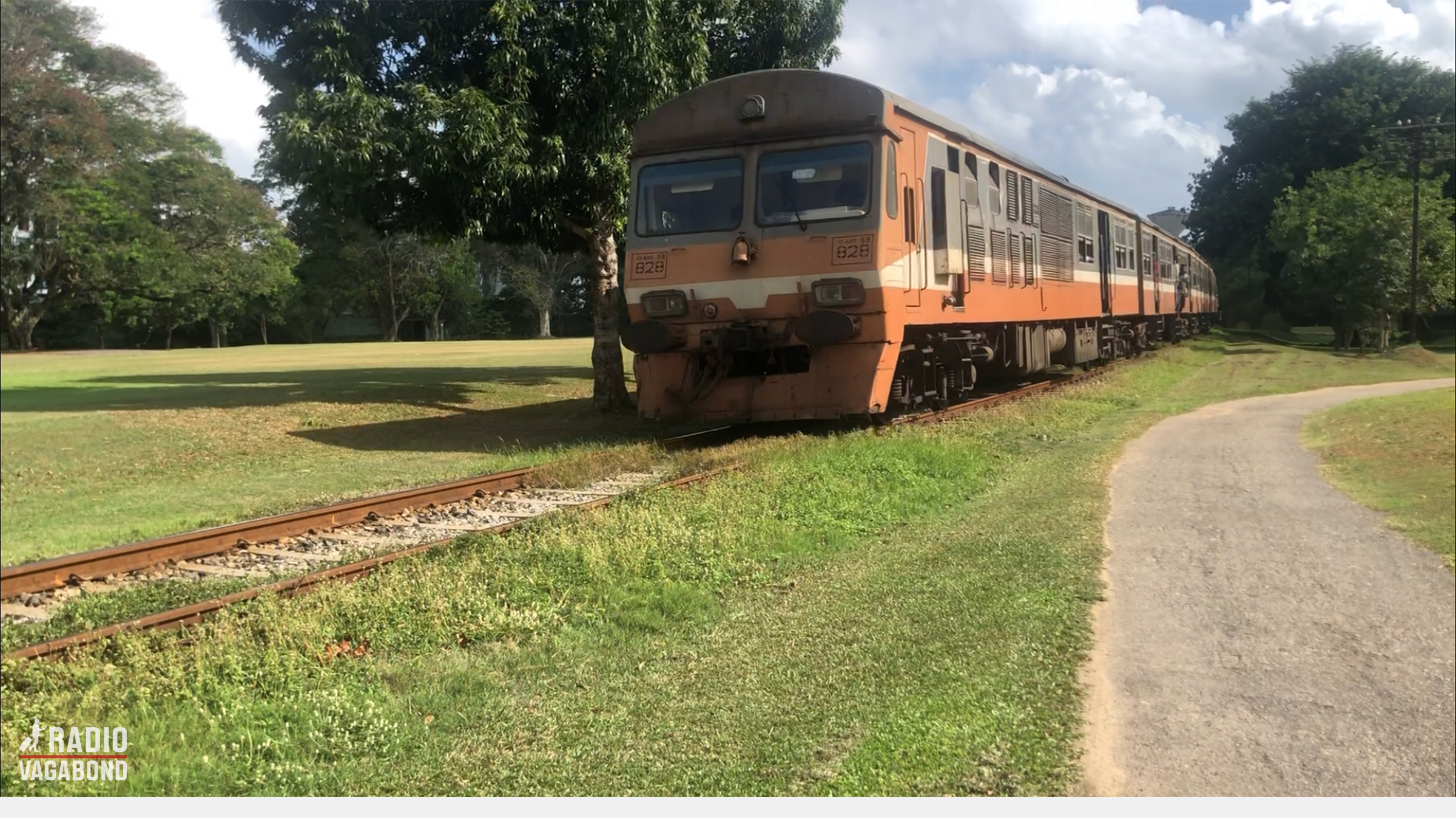 TWO MILLION PEOPLE TAKE THE TRAIN EVERY DAY
Speaking of trains: Later that day we went into Colombo Fort Railway Station. It's a major rail hub in Colombo. The Fort Station was opened in 1917, as a new central station for Colombo, and was built on reclaimed land where the Beira Lake used to be.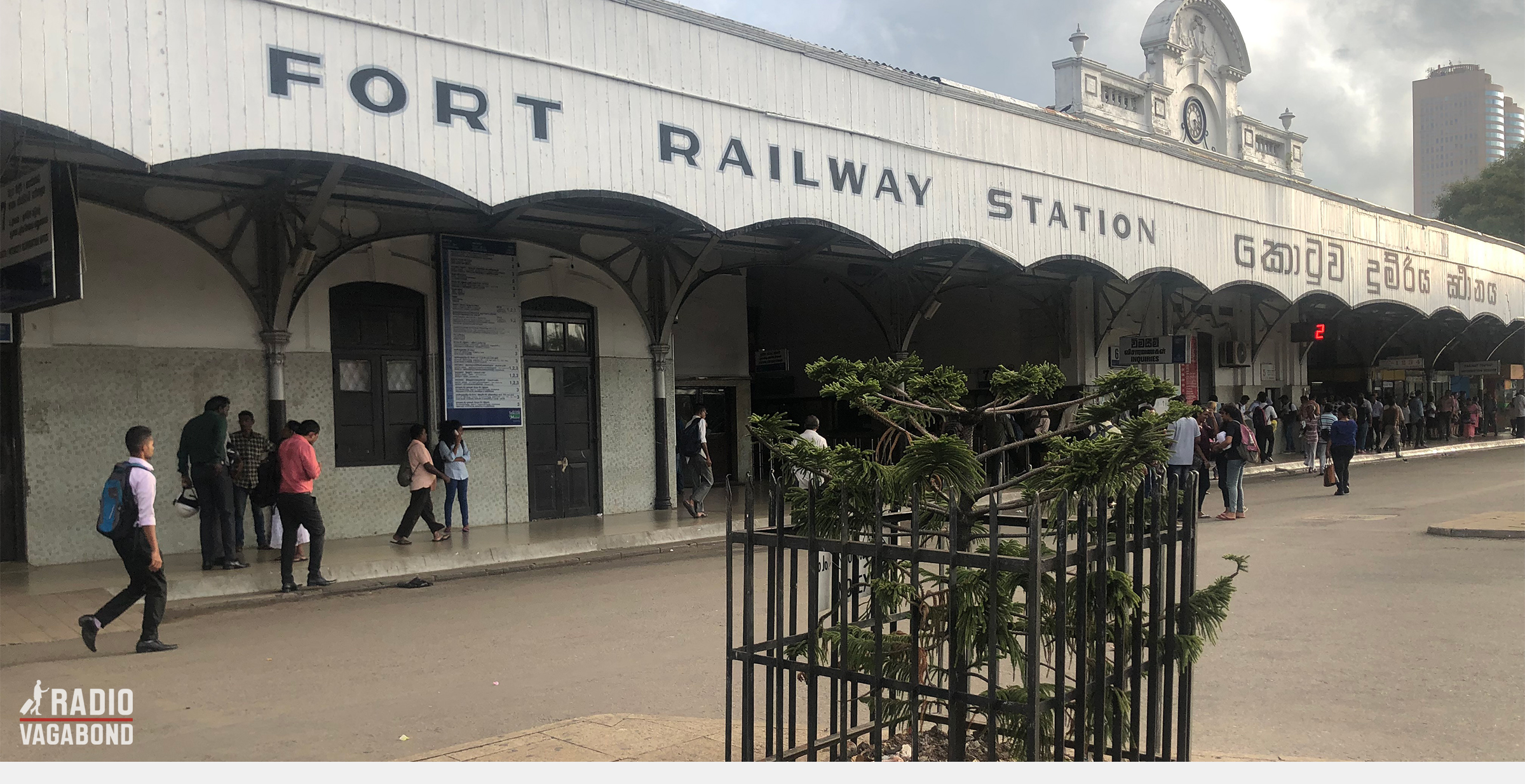 The station is served by Sri Lanka Railways, with many inter-city and commuter trains entering, and around 2 million people use the train in Colombo every single day.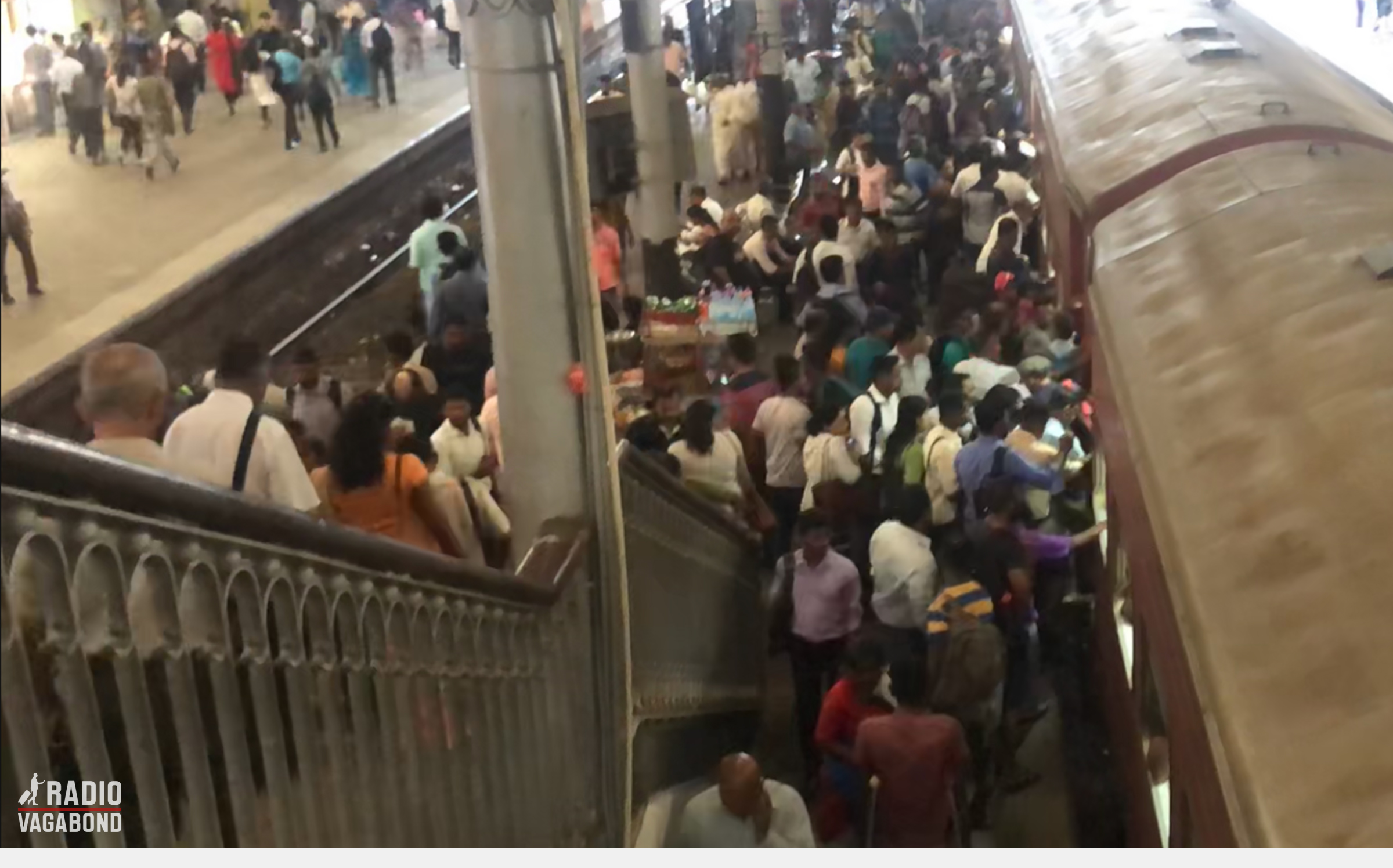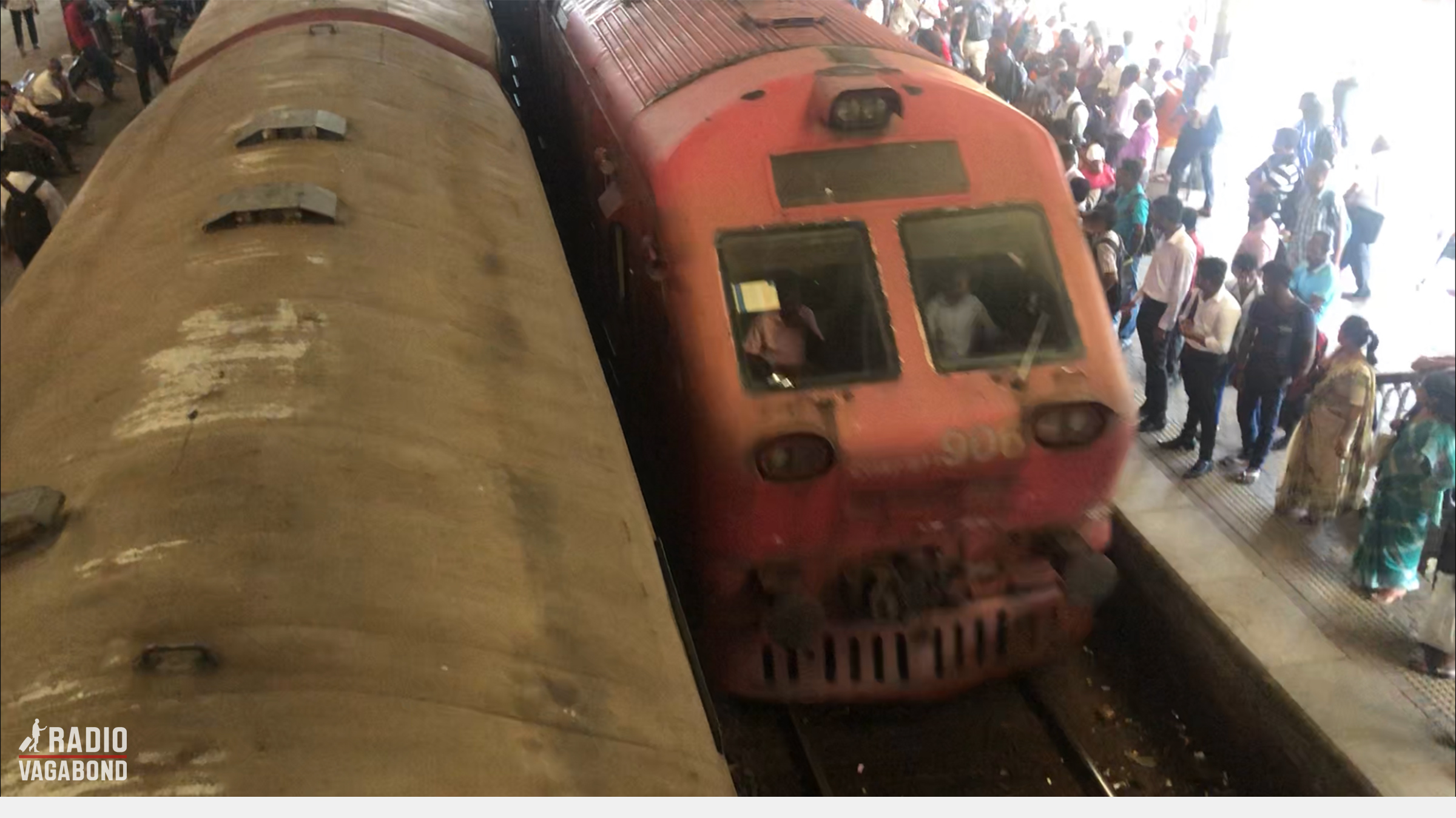 THE PETTAH BAZAAR AREA
Colombo is divided into districts, and we go for a walk in "Colombo 11" – the Pettah Bazaar area. I notice that one street has shops selling only bags and another with only electronic shops.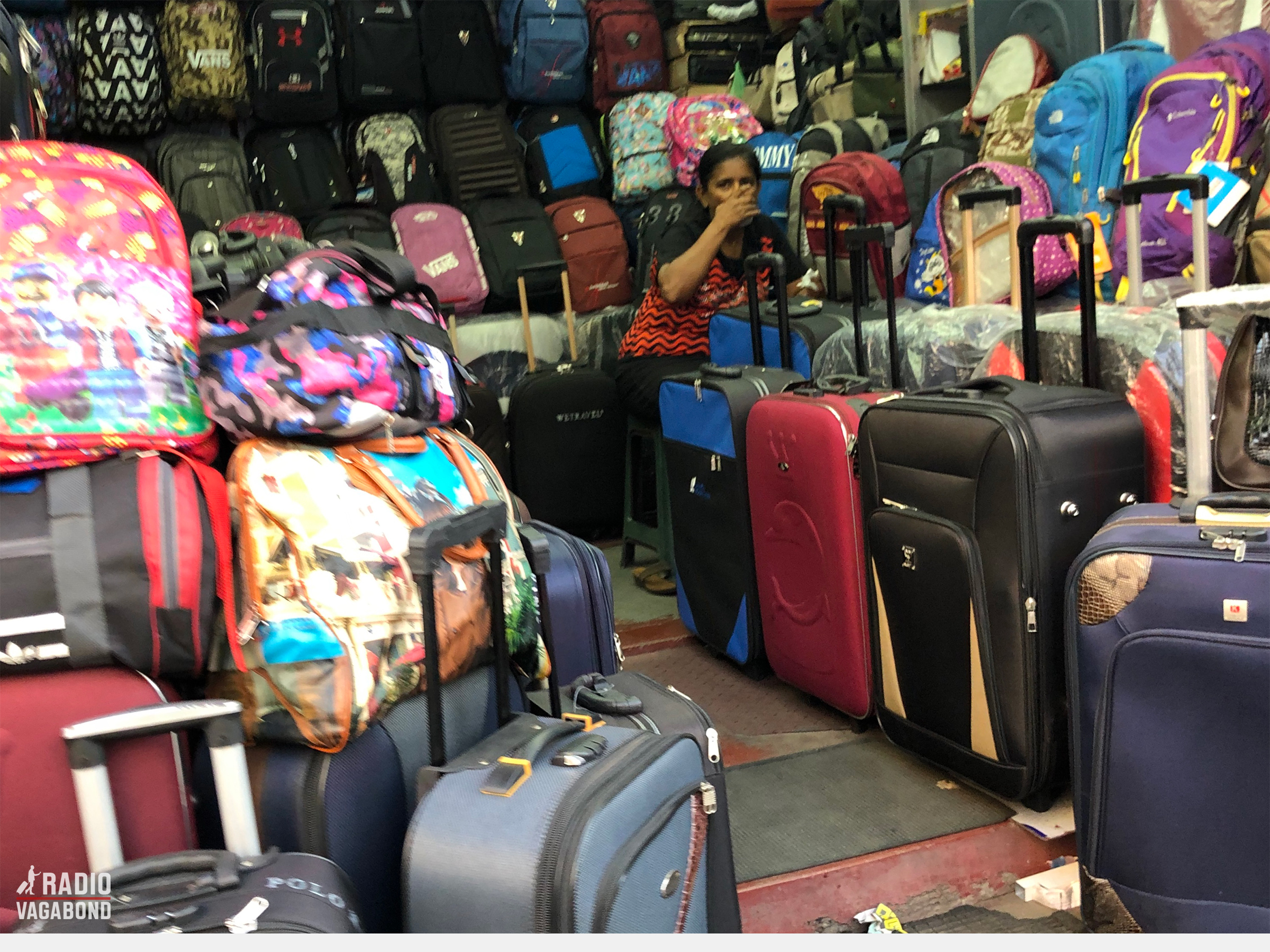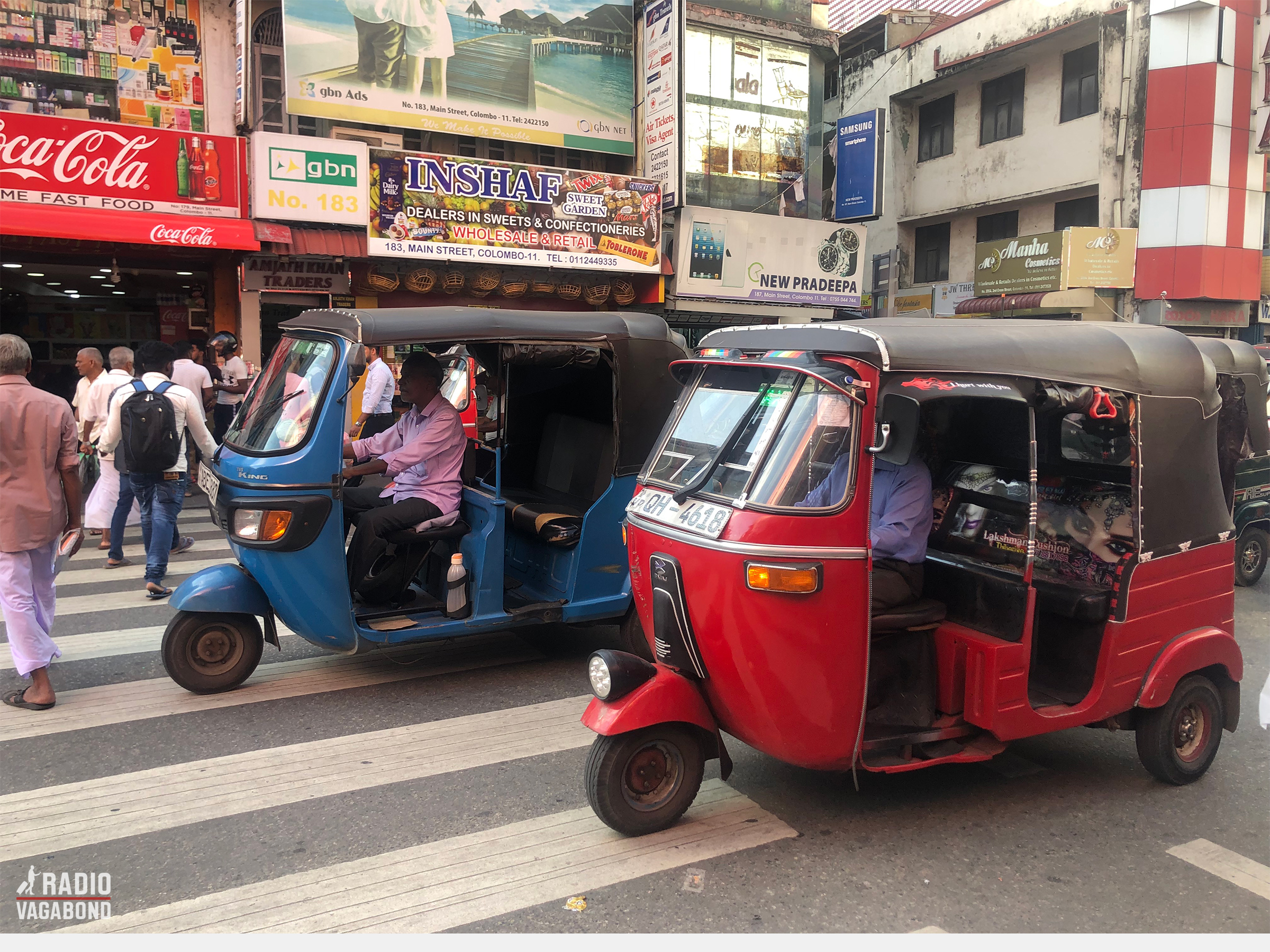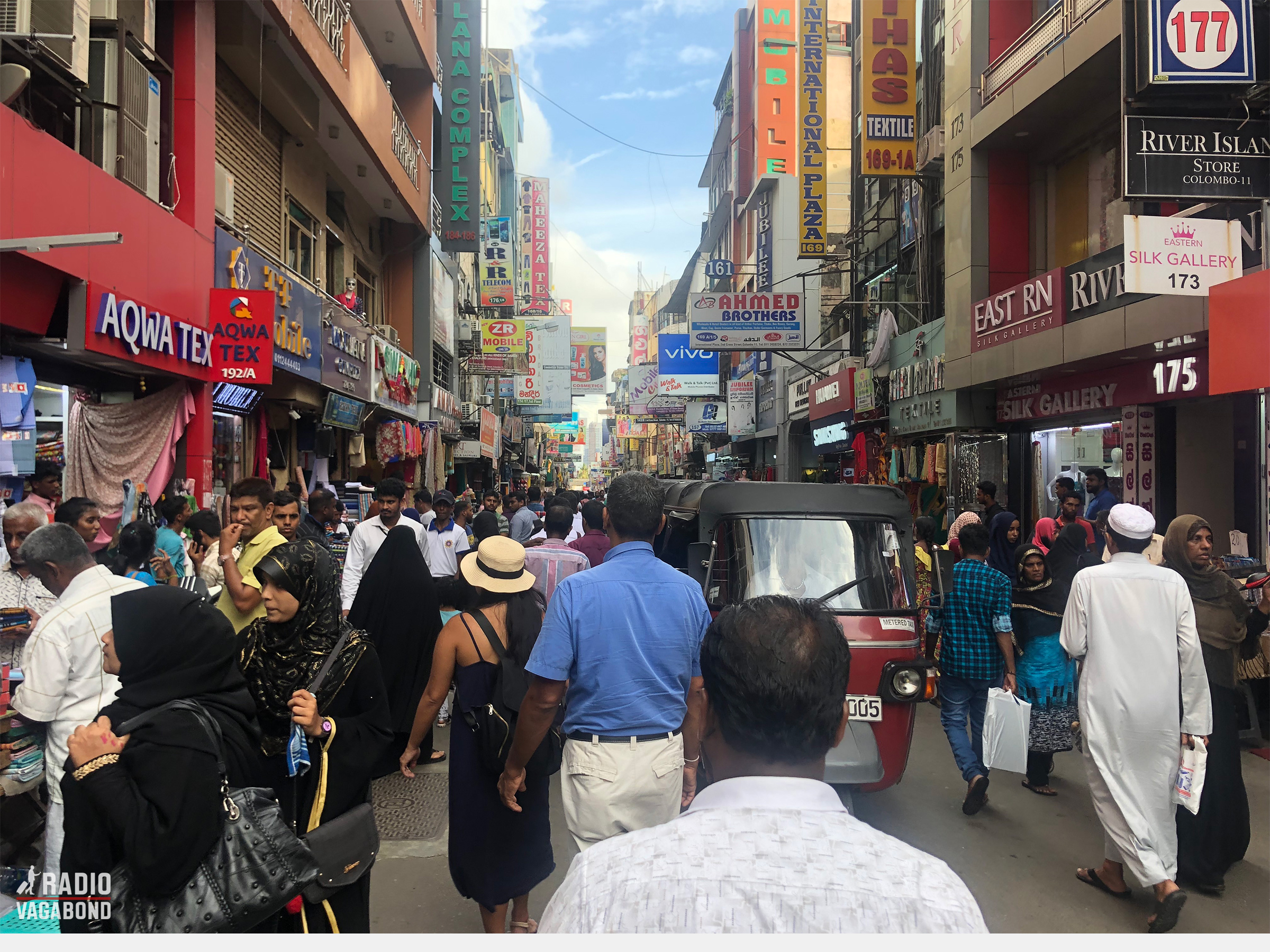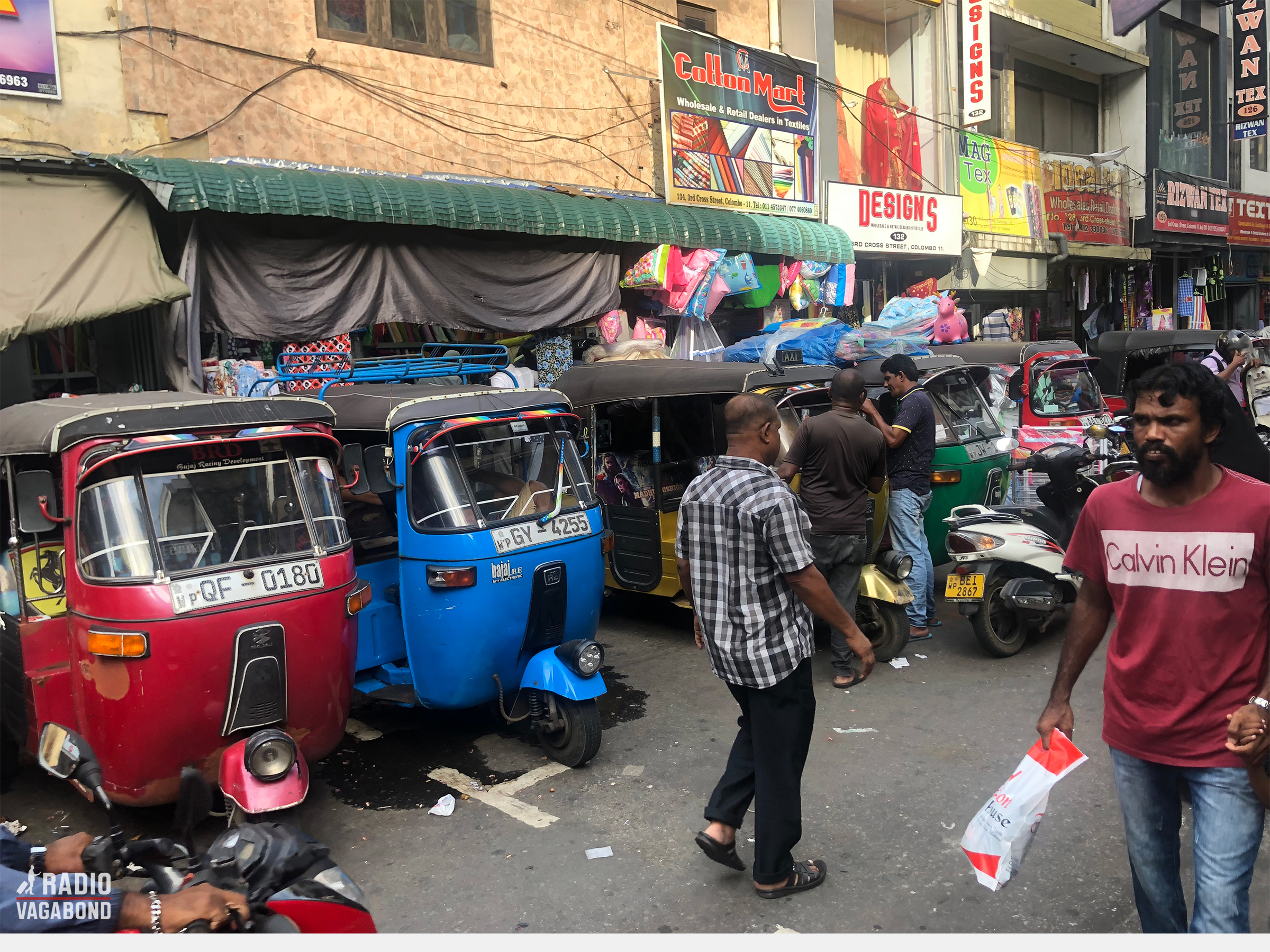 One of the local Sri Lankan guides, Reuter, tells me that this is the way it's done here. People will know to go to the bag street if they need a bag.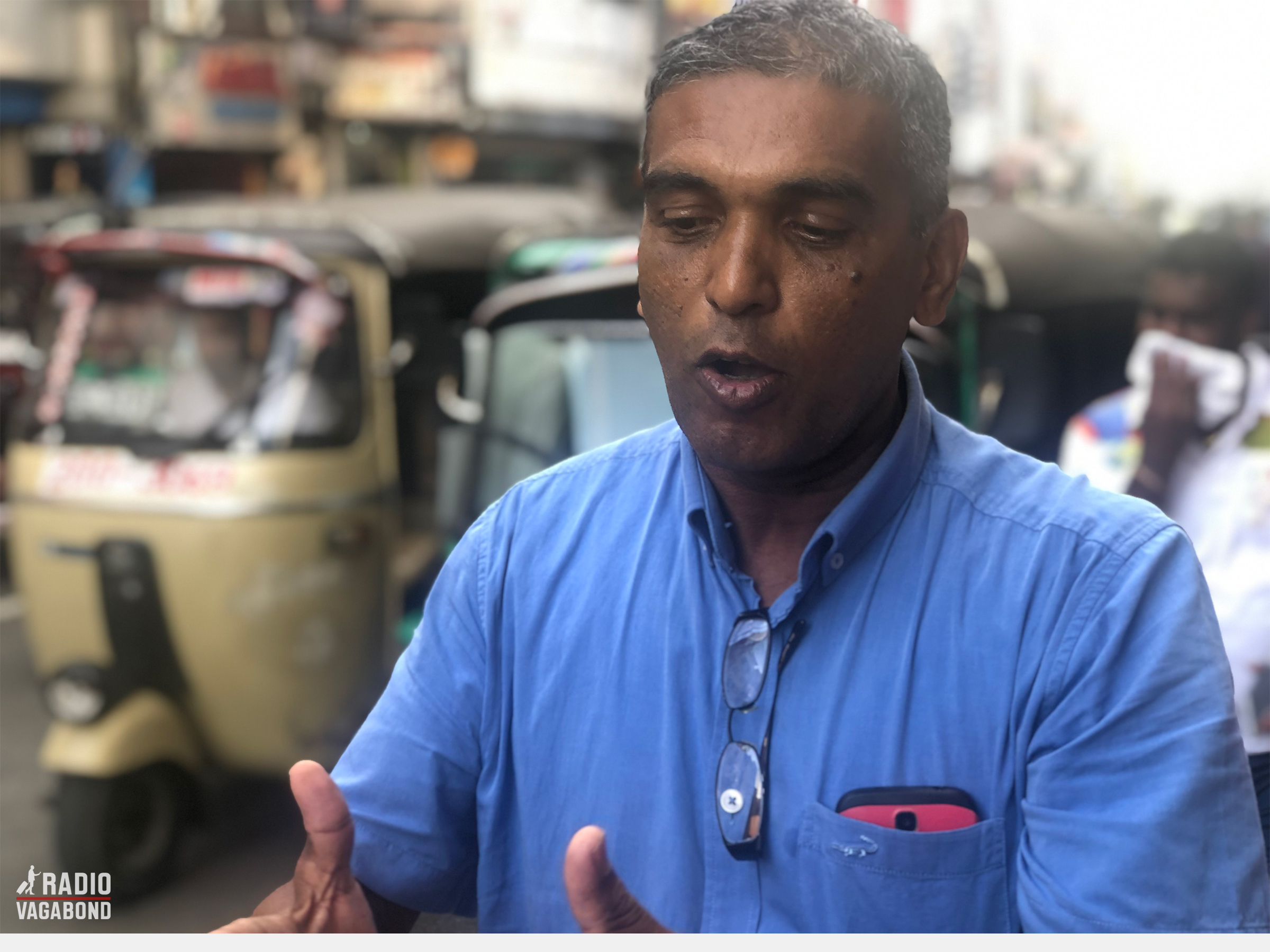 This way of doing this is so different to me. It's not the way we do it in the western world.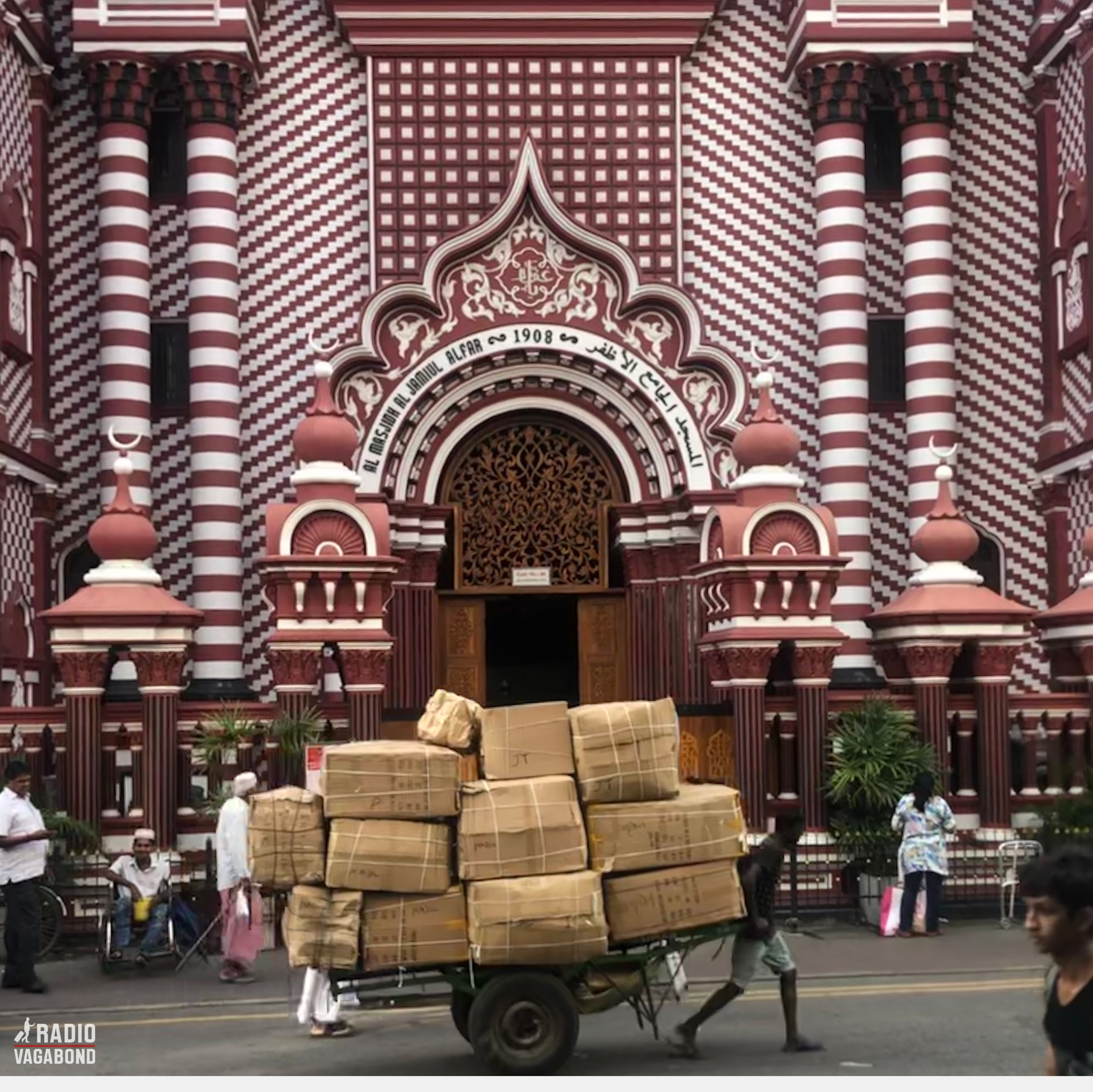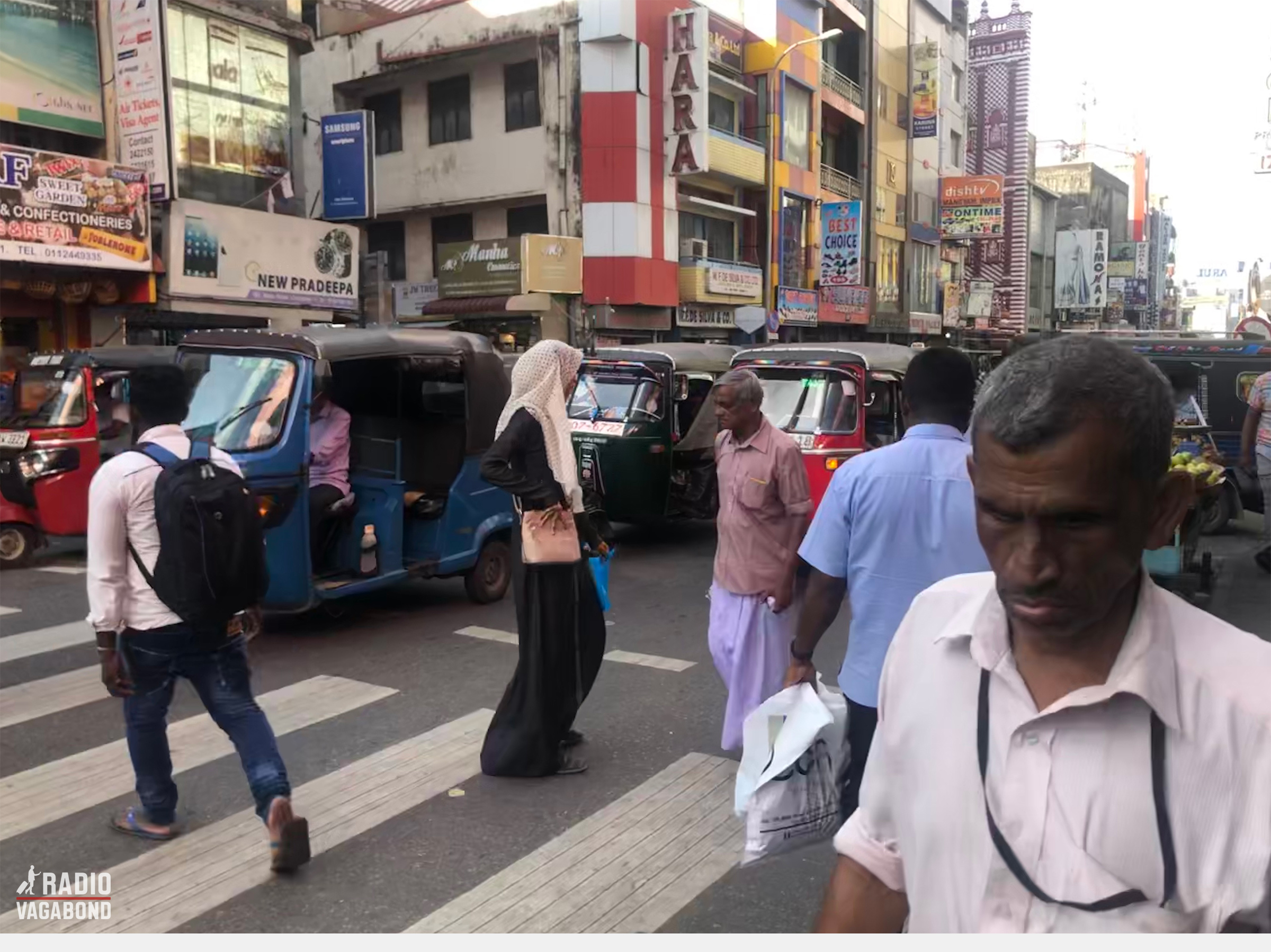 The first time I saw that it was even weirder. That was in Tehran, Iran. There was a street only with bridal dresses, one with only shops selling chandlers, one with wheelchairs and the most interesting street: Only shops selling old-time record players. Phonographs. And remember it wasn't just one shop. It was a street full of them. However, they all were able to make money I have no idea.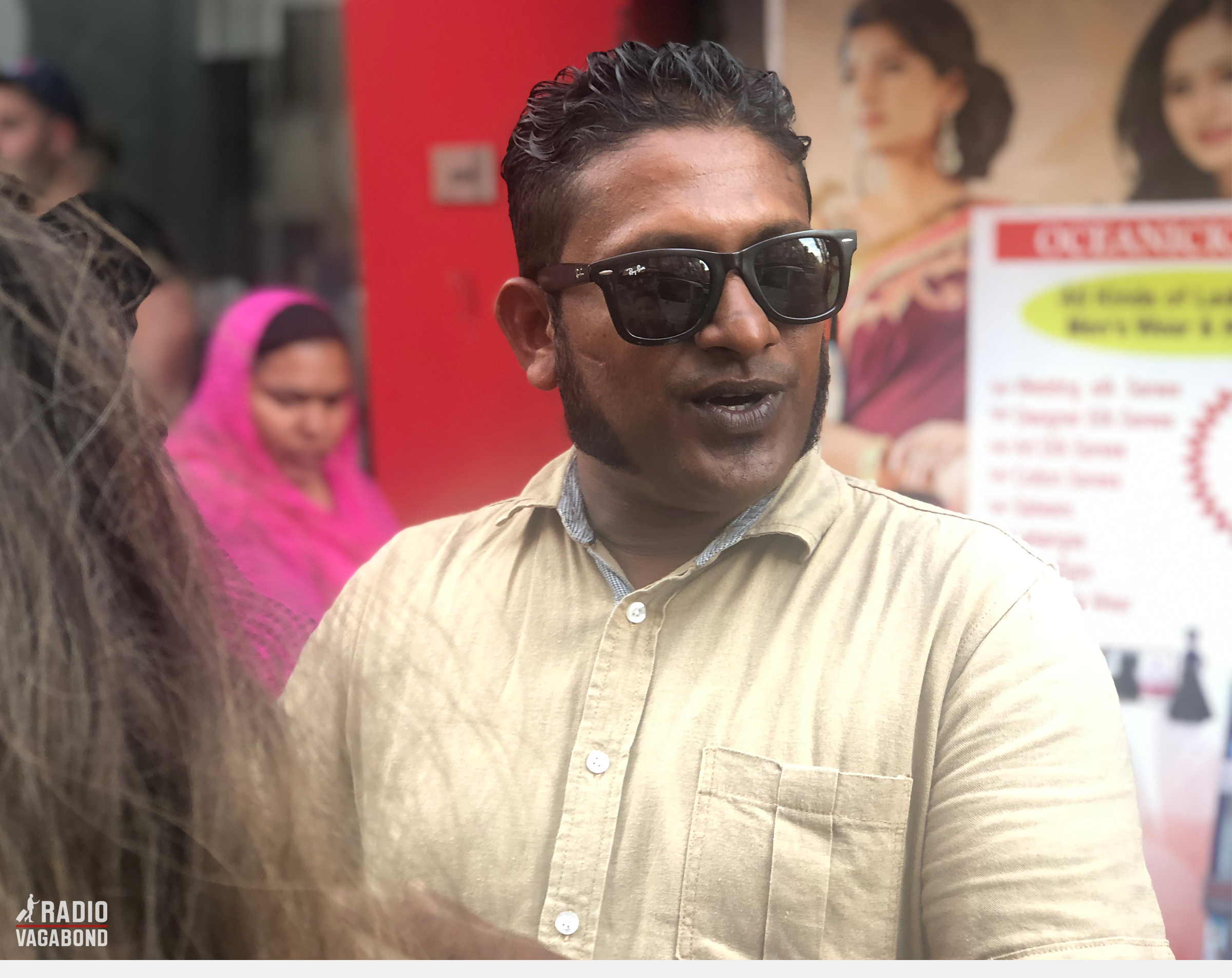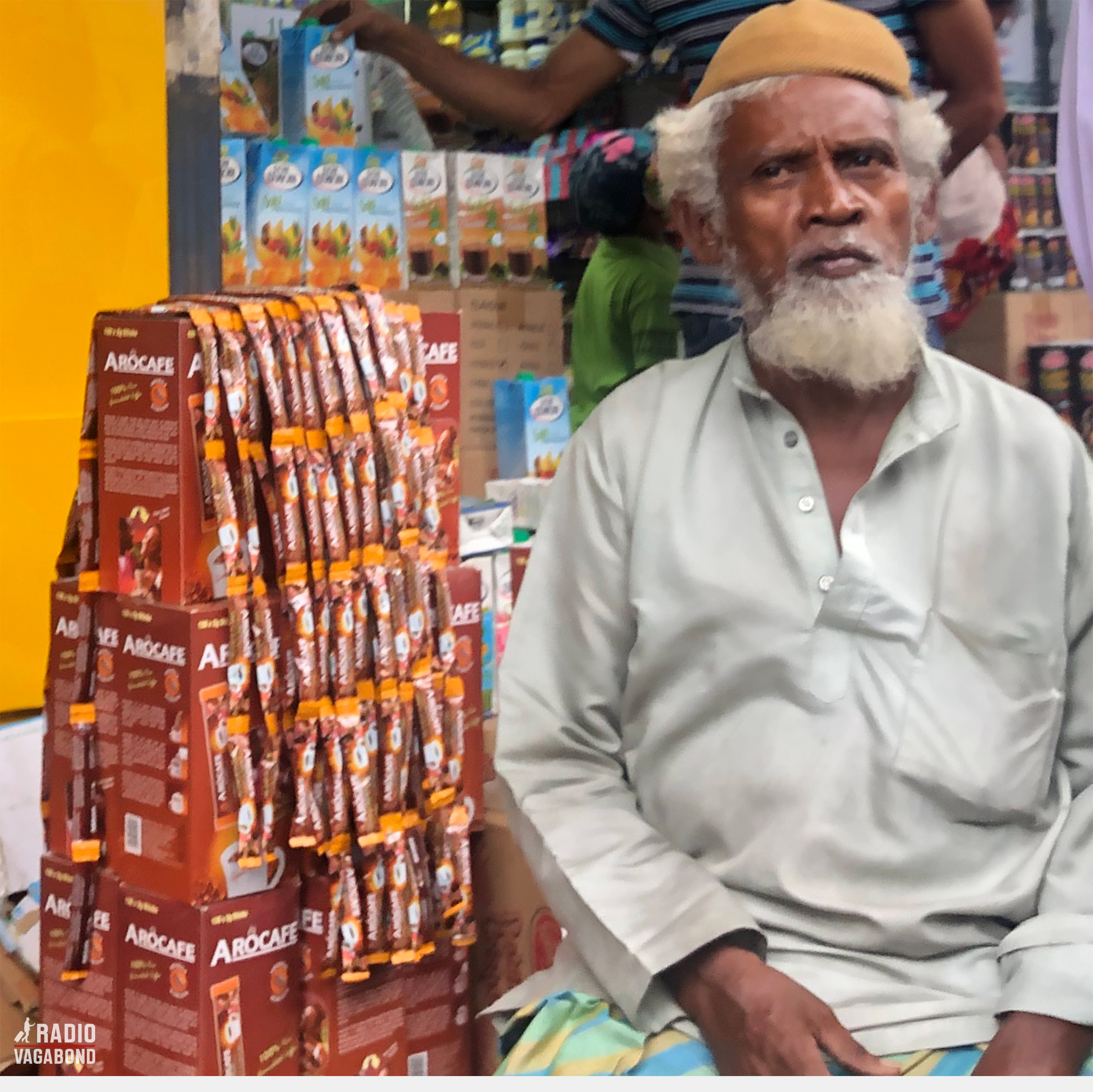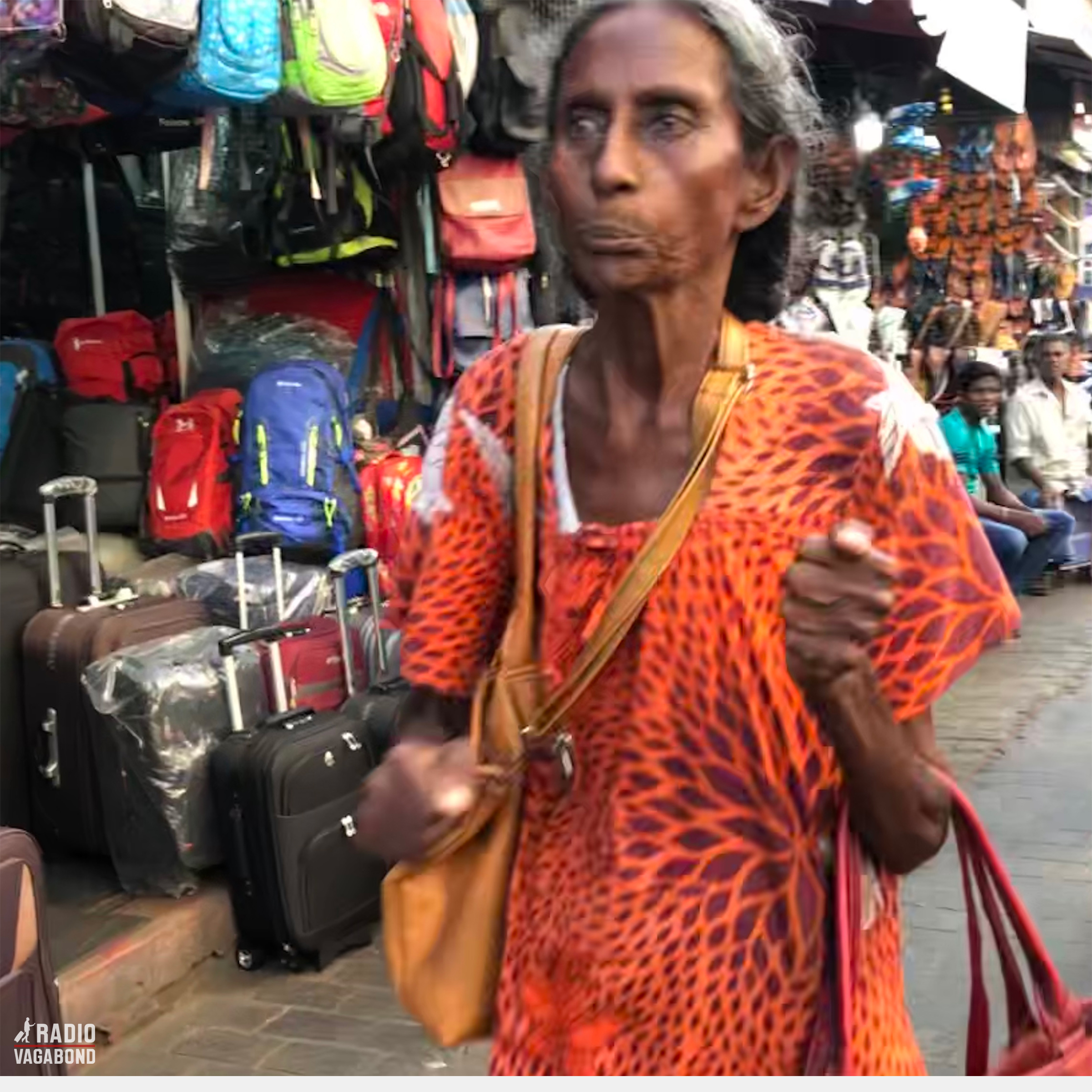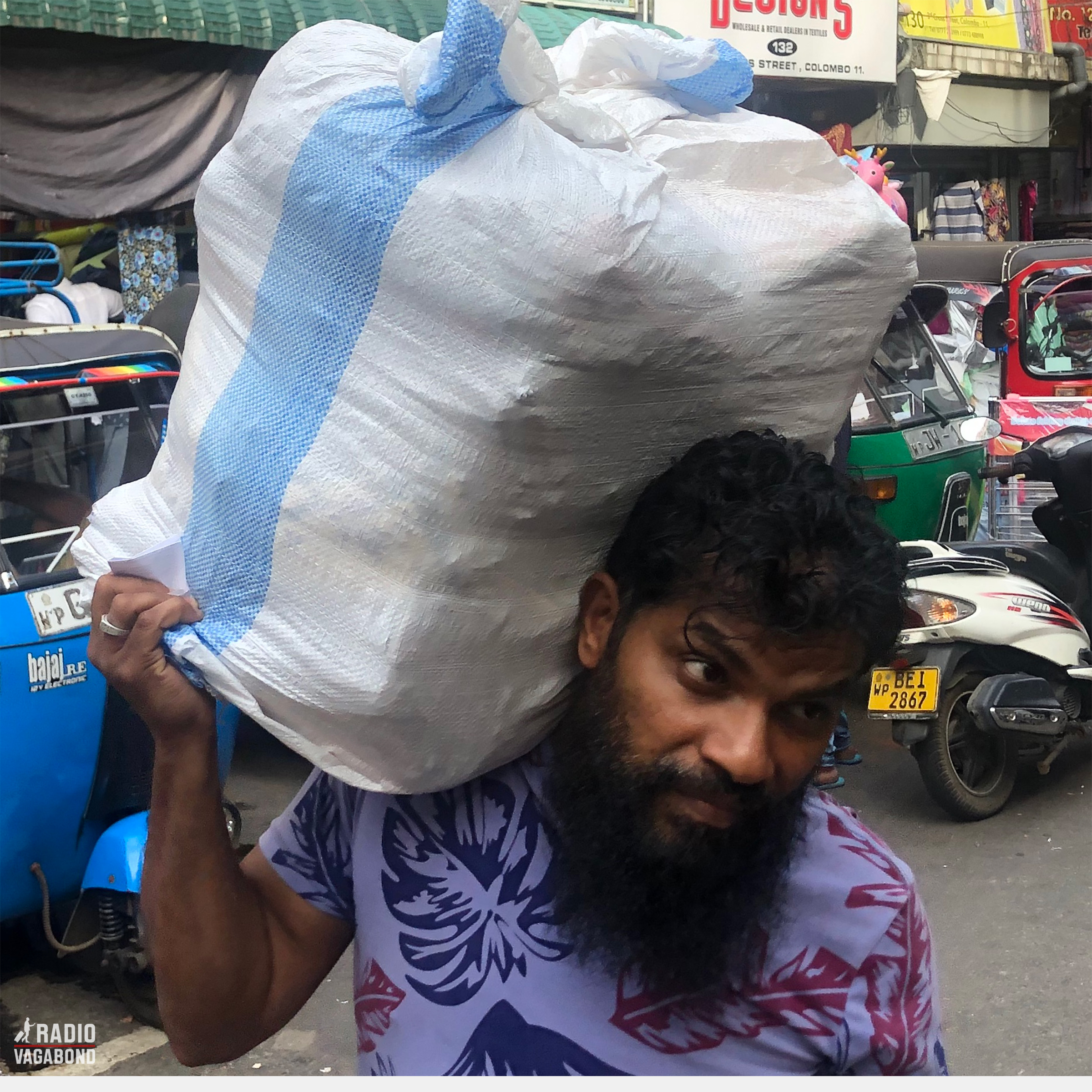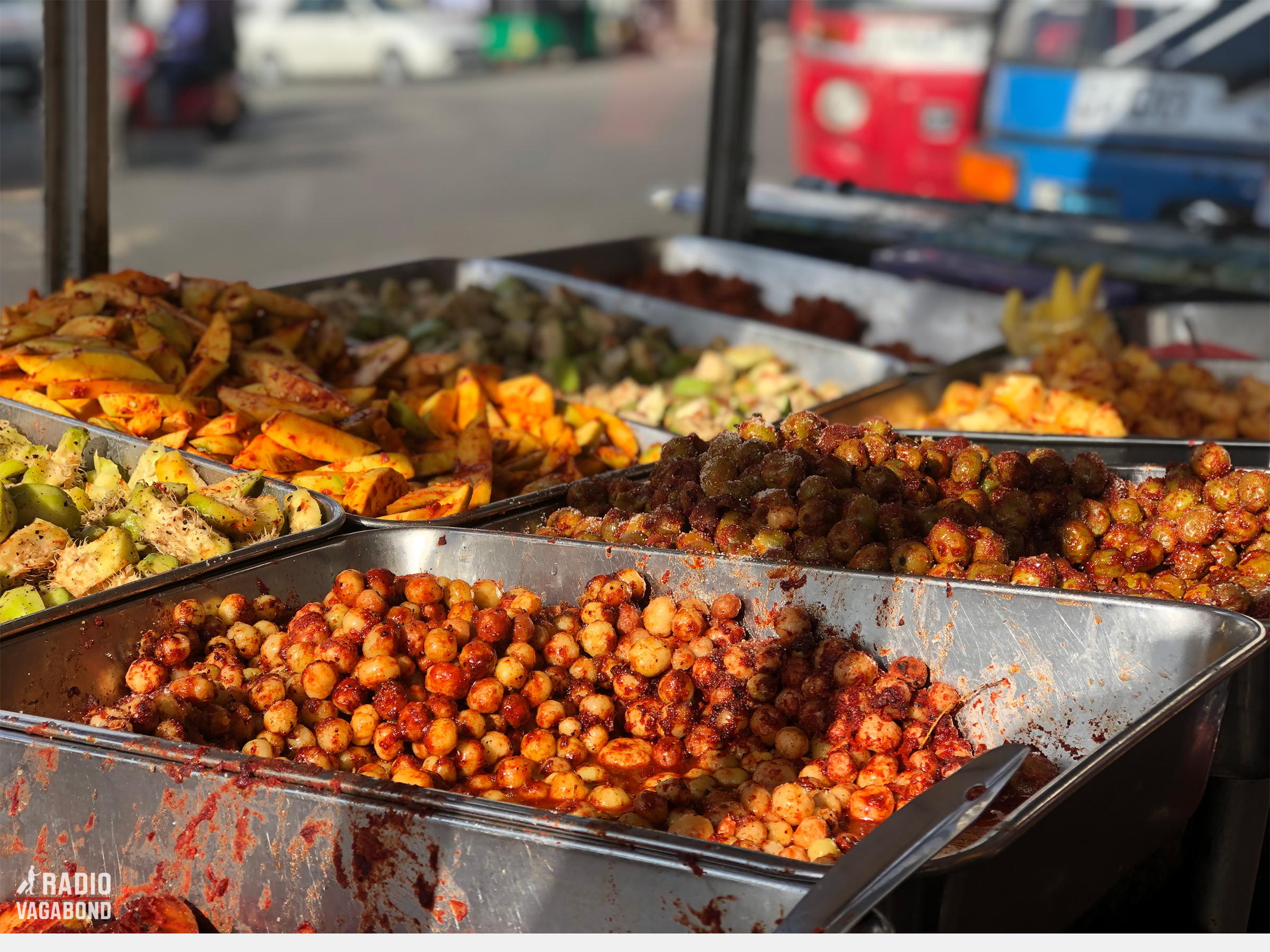 SRI LANKANS ARE MOSTLY BUDDHISTS
We finish the walking tour in a beautiful Buddhist temple. As we enter the first room with the biggest Buddha statue, people are kneeling and worshipping the statue, and then there are some men playing traditional music. But this is not the only room in the temple.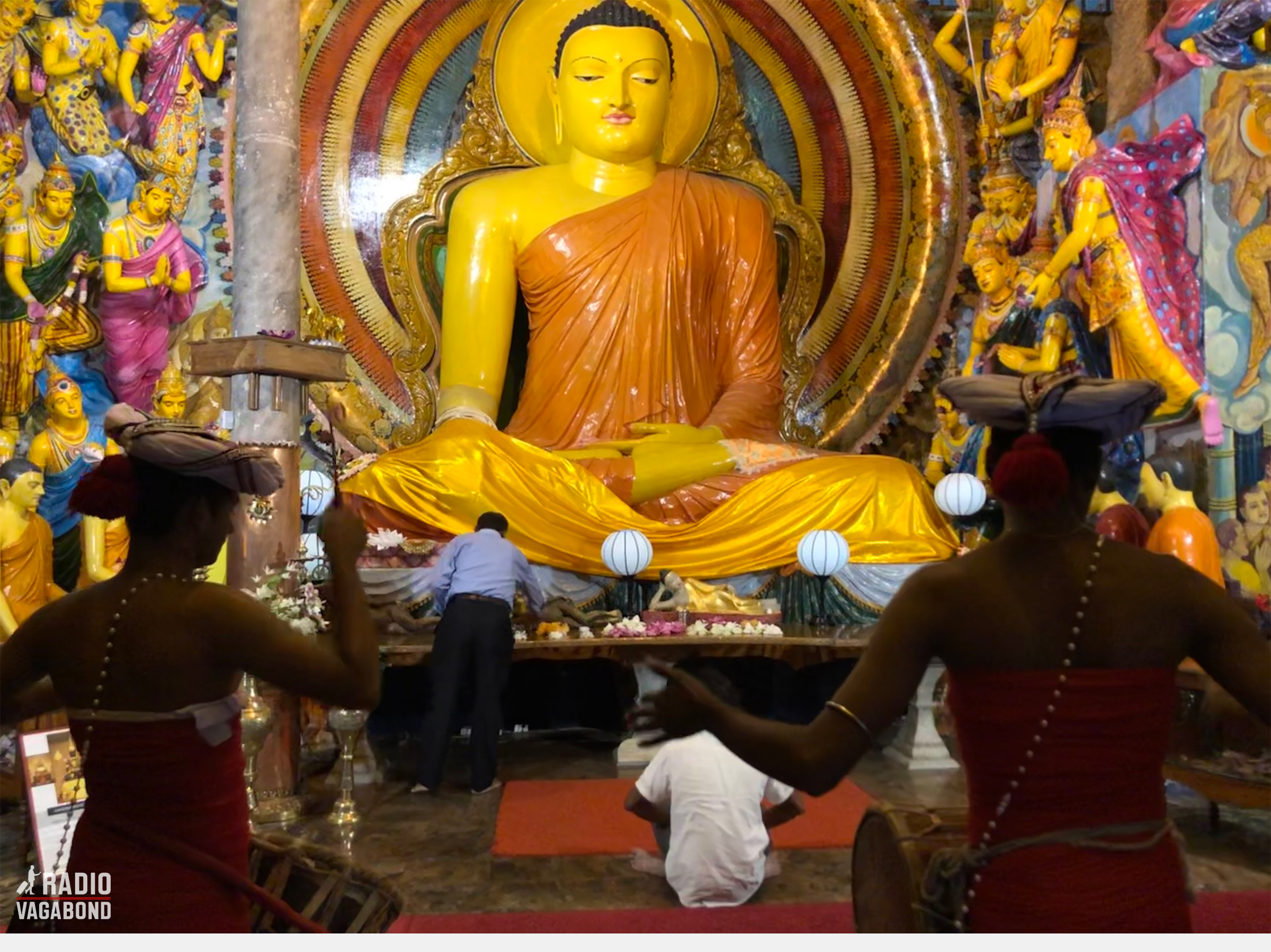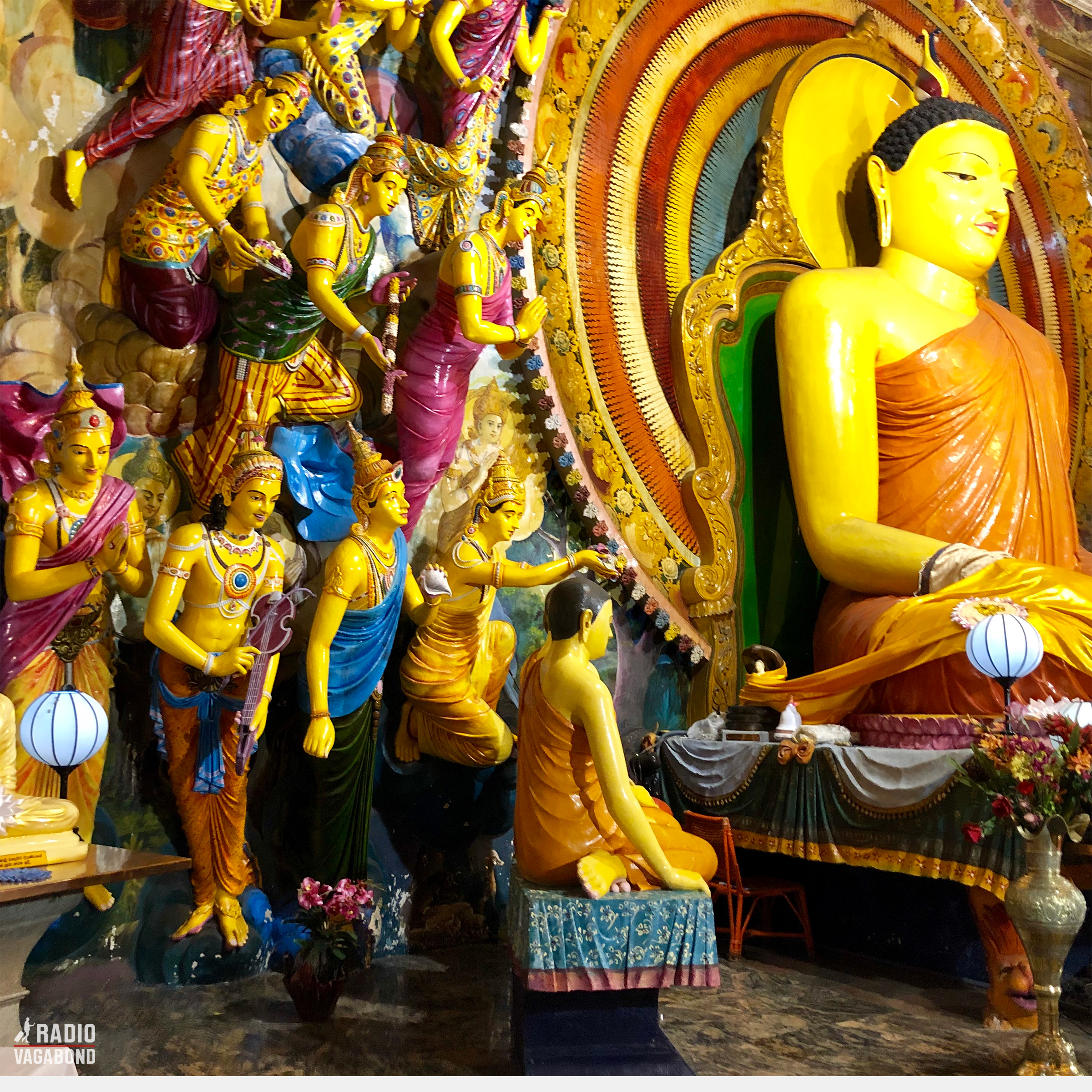 Reuter explaining how Buddhist go from room to room.
There are different religions in Sri Lanka: About 18% are Hindus, 7% Muslims, also close to 7% Christians, and around 69% of Sri Lankans are Buddhists.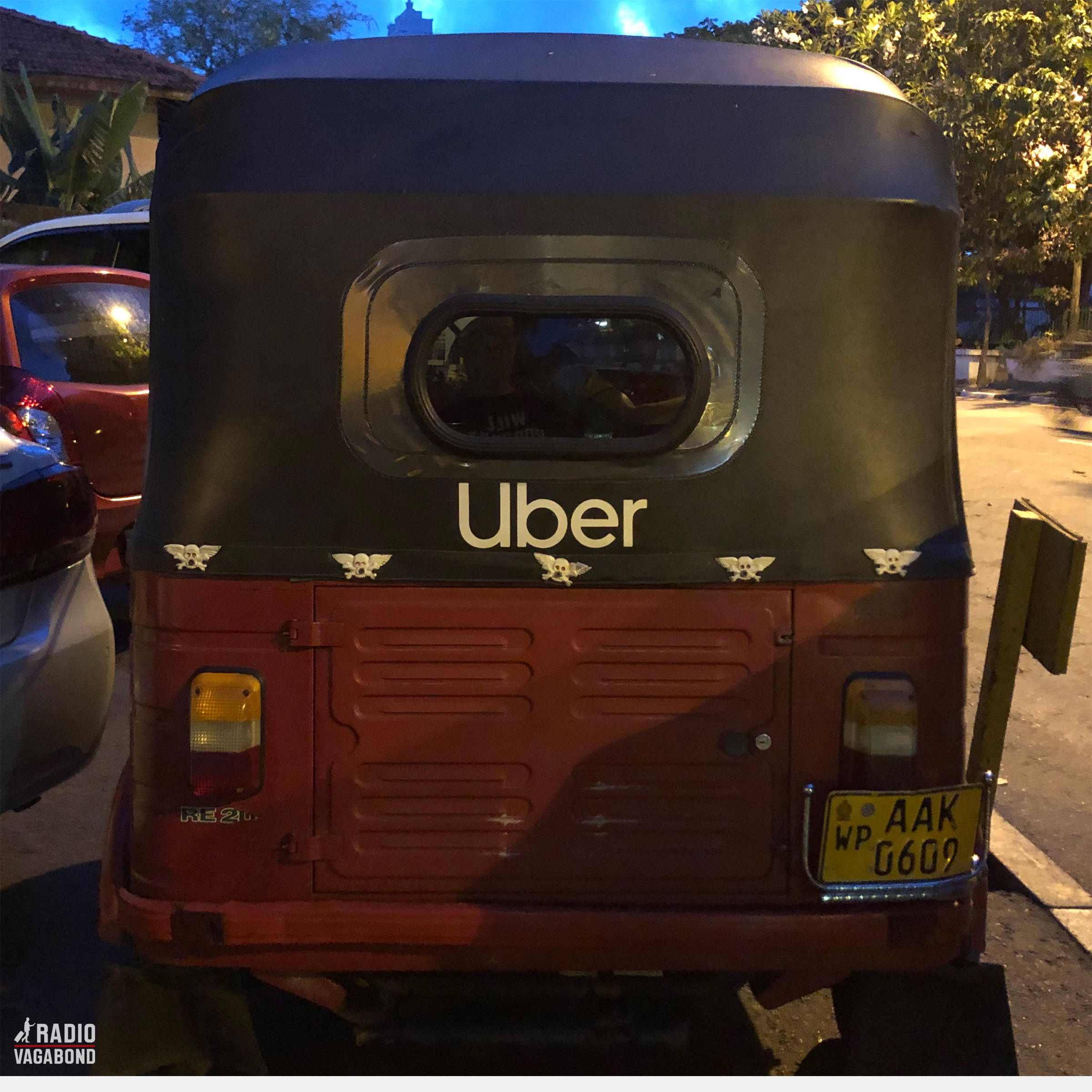 MUCH MORE TO COME FROM SRI LANKA
That's all from the first day here in Sri Lanka, and there's going to be a lot more here on The Radio Vagabond.
In the next episode, we're going to a spa/hotel/hospital/healthy food place/natural medical product producer and much more – in one place. It's called Siddhalepa Ayurveda, and it's a fascinating place. Here I get a massage that might fix my painful shoulder.
I also talk to the chairman of the chairman of Sri Lanka Tourism – among other things about what the terrorist attack in April 2019 affected the country, its people, and tourism.
And then you will hear me old school rapping on an open-top hop-on-hop-off tour bus.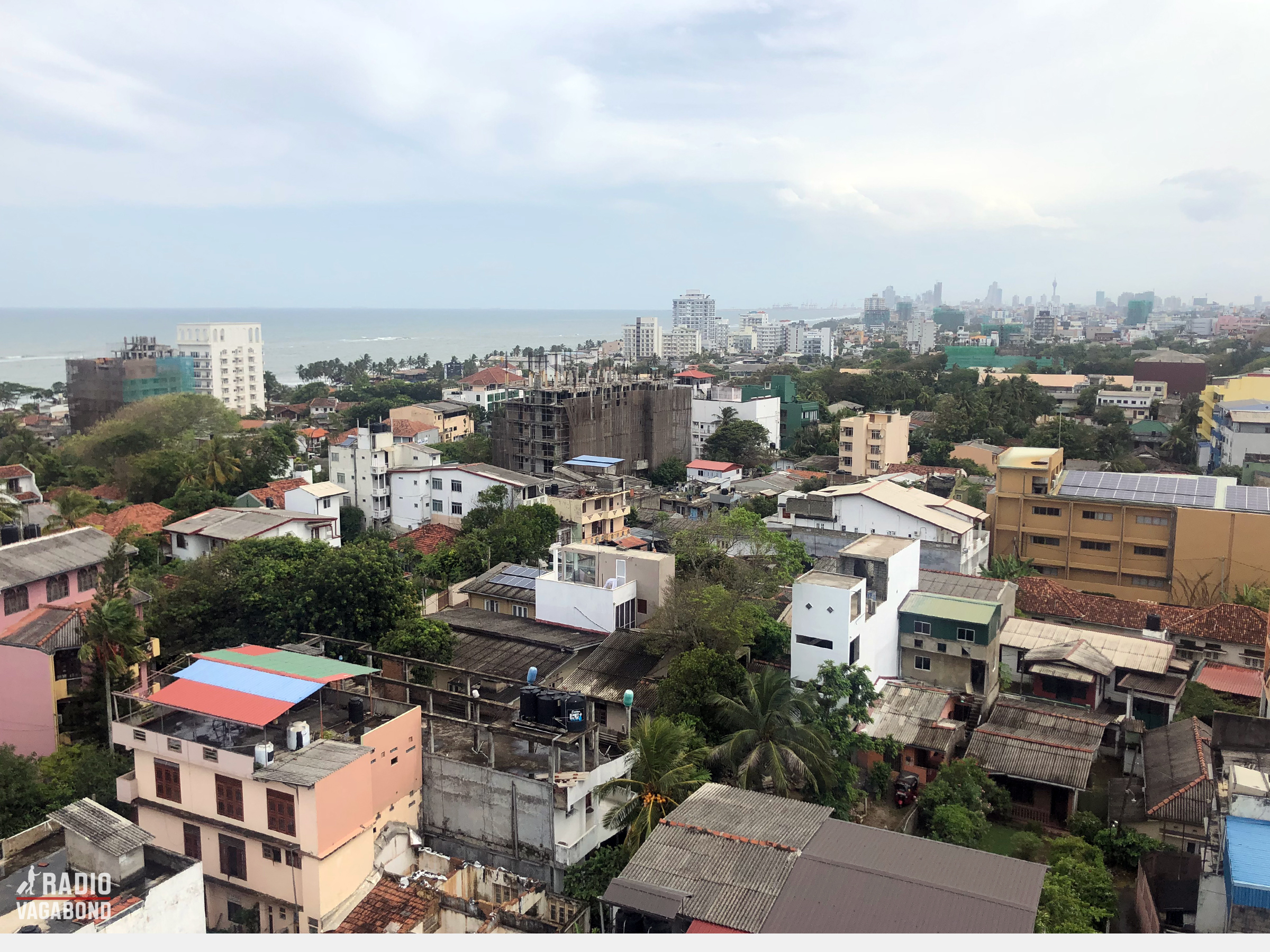 DISCLAIMER:
This is a sponsored press trip. Sri Lanka Tourism has been kind enough to invite me on a ten-day trip to explore the country. But as always the content I make is with my own direction and genuine opinions.
See more on srilanka.travel.
THIS IS HOW HOTELS25.COM WORKS
Accommodation in Sri Lanka is very reasonable compared to western prices, but prices of the same room can vary a lot depending on where you search.
To illustrate, I did a search for Cinnamon Lakeside on Hotels25.com.
I get different prices from different hotel search sites. I get results from eight sites: Agoda, Get a Room, Aroma, Expedia, Hotels.com, Prestigia, DTF Travel, and something called Scoosh. Have you ever heard of Scoosh? Imagine that Scooch.com had the best price. Would you have found it?
The prices in my search vary from $75 to $117. It's the exact same room: a double room including breakfast – and different prices.
In this case, the best offer was from Agoda, but that varies from search to search. And that's why Hotels25.com is such an excellent tool for a traveler. You could search all eight sights yourself (including Scoosh) if you have nothing better to do. But why would you when you have a website at your fingertips to do it for you.
Try it and save both time and money.
Click this link for the search to Cinnamon Lakeside so that you can see for yourself.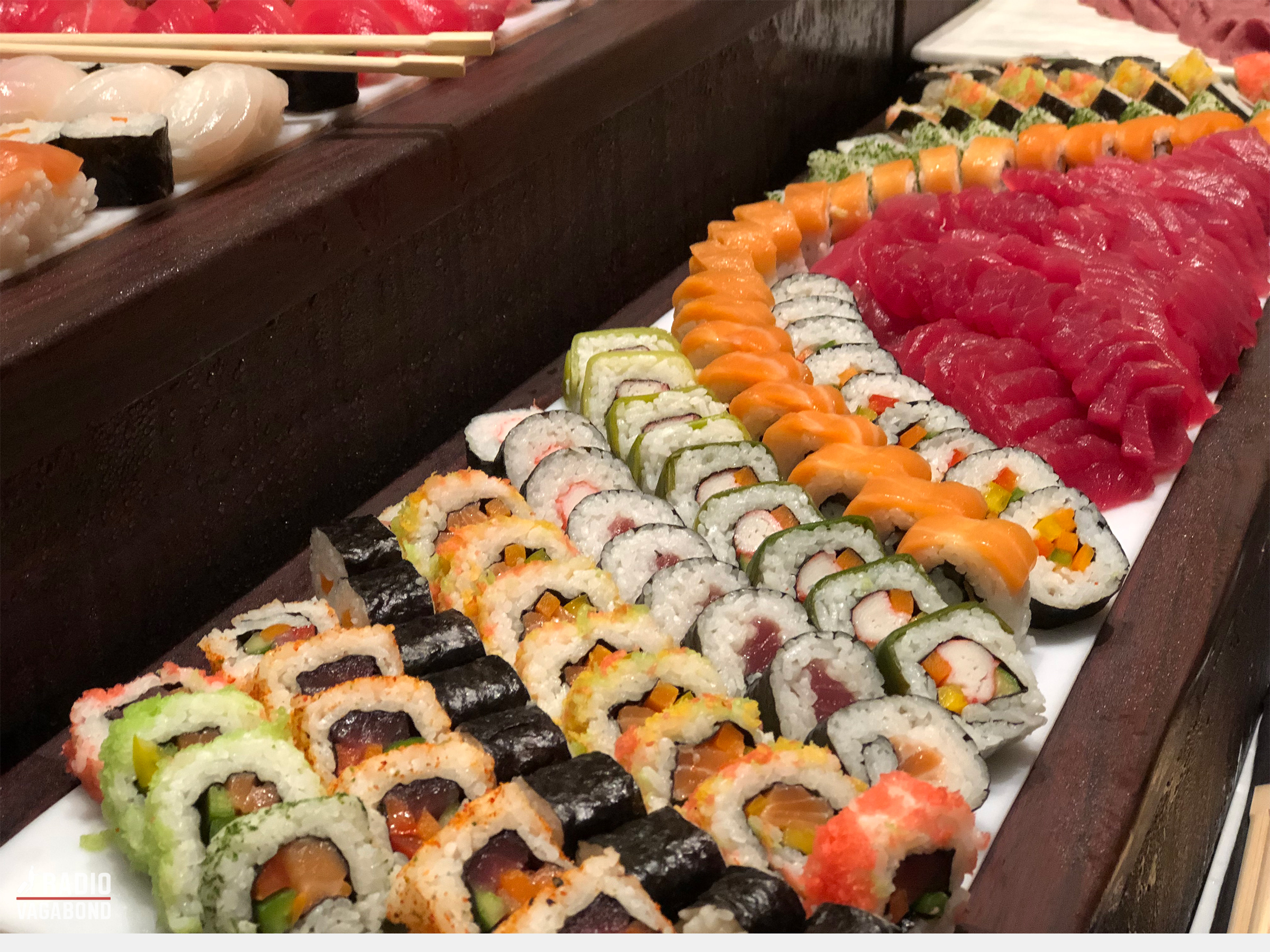 LINKS:
Sri Lanka Tourism
Royal Colombo Golf Club
Sponsor Hotels25.com
The Radio Vagabond is produced by RadioGuru.
You can follow The Radio Vagabond on Facebook, Twitter, Instagram, and on YouTube.