This is The Radio Vagabond, and then today, it's not really. Because I have something special for you in this one. There's another podcast that I listen to, and I would like to introduce for you. 
It's hosted and produced by a good friend of mine, Francis Tapon, and his podcast is called "Wanderlearn". It's a travel podcast, but so much more. 
Francis is an extreme traveller and I'm almost out of breath when I hear about all the crazy stuff he's done – like extreme hikes and travelling to every country in Africa without leaving the continent and attempting to climb the highest mountain in each of them, and so much more. 
The episode you're about to hear features me as a guest. Just to make it super meta… We recorded it when we met for the first time in Spain at the TBEX conference. Since then, we also met in Yerevan at the Extraordinary Travel Festival and then again at TBEX in Thailand. I also did an interview with Francis about hitchhiking, and you can find that one either here or by going to the Wanderlearn podcast. 
He published this episode in December, when he was in Morocco, just after Morocco was celebrating a win at the FIFA World Cup. So, you'll hear him talking about that. 
Make sure that you find Wanderlearn in your podcast app or go to ftapon.com to learn more about this extraordinary guy. 
A QUICK UPDATE
A quick update about what's been happening in my life: I am still in New Zealand where I was, the last time you heard from me – and I haven't been publishing much apart from the Flashback episodes that you get every Friday.
I haven't even done the diary entries that I normally put out on Saturdays, and part of the reason for that is I've been traveling so fast, making a road trip around this South Island. Also, I ran into some difficulties, like an SD card with some footage that all of a sudden didn't work. So I wasn't able to do a video. There was a ferry that was delayed, so I wasn't able to sit down and edit the episode. And then, when I finally had some time on my hands, I forgot the power cable to my Mac when I was in Queenstown visiting a friend there.
But now I have the power, and I have the time. So, you will be getting some diary entries, and the first one is coming out very soon.
Also, I plan to be working on some new episodes that you haven't heard before from some of the travels, I've been on. I'm in Christchurch, New Zealand, until May when I'm going to Greece to attend another TBEX conference.
There's so much more to come, so stay subscribed, and you will hear from me very, very soon.
My name is Palle Bo, and I gotta keep moving. See you.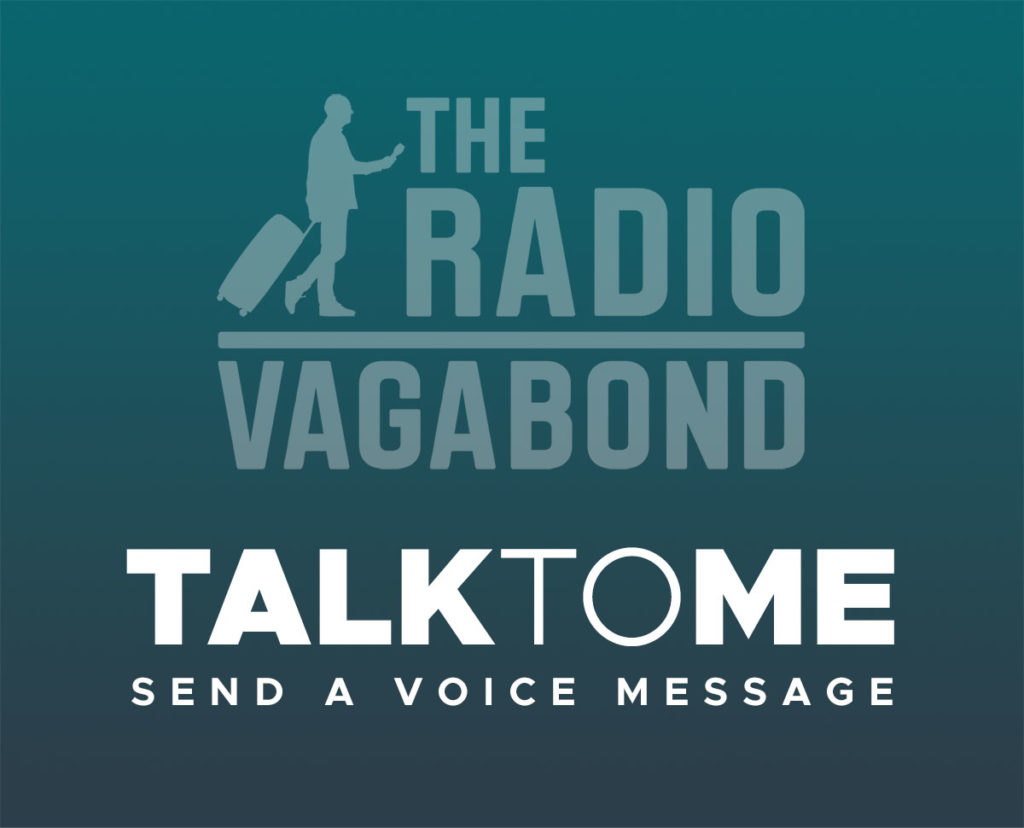 Either way, I would love to hear from you. It's so nice to know who's on the other end of this.
SPONSOR
A special thank you to my sponsor, Hotels25.com, who always provide me with the best, most affordable accommodation wherever I am in the world.
Hotels25 scans for prices on the biggest and best travel sites (like Booking.com, Hotels.com, Agoda and Expedia) in seconds. It finds deals from across the web and put them in one place. Then you just compare your options for the same hotel, apartment, hostel or home and choose where you book.
When you book with Hotels25, you get access to 5,000,000 hotel deals. And it's "best price guaranteed."
PRODUCED BY RADIOGURU
The Radio Vagabond is produced by RadioGuru. Reach out if you need help with your podcast.