Welcome back to the last episode from The Kingdom of Saudi Arabia.
In this one, we're going to Jeddah, after a stop in beautiful Yanbu at the Red Sea, and stay with a local and look at a very special construction site standing still. And then head back to Riyadh to visit The Camel Festival and look at some beautiful camels entering the Camel Beauty Contest.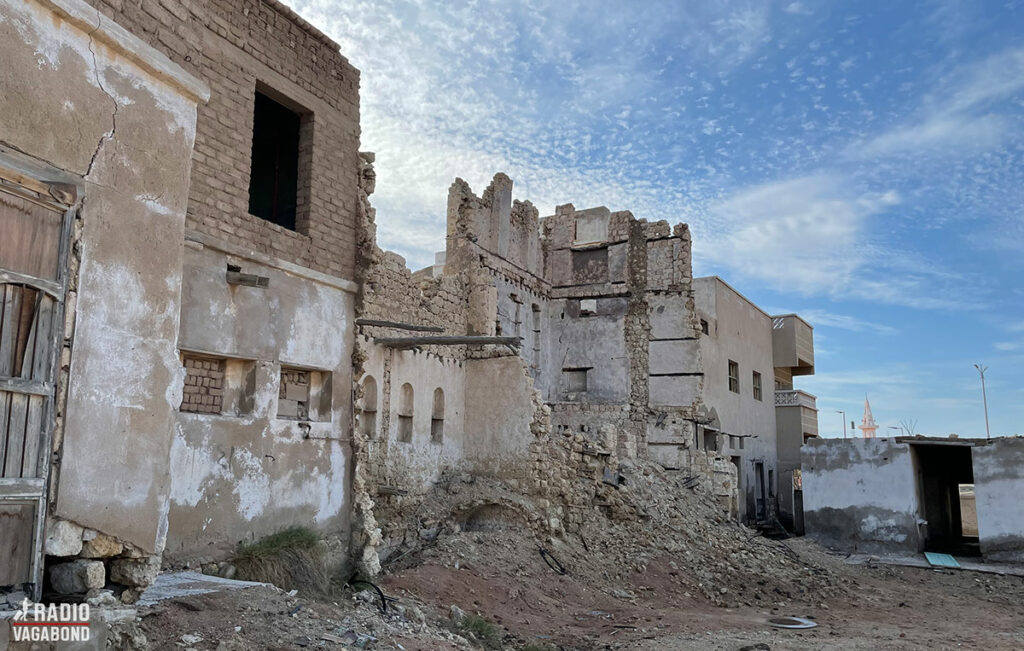 THE DRESS CODE
A few words about the dress code in Saudi Arabia. It is expected that both men and women dress modestly. This includes covering the arms and legs and wearing an abaya (a headscarf) for women. As a Saudi Arabian visitor, it is important to respect local customs and dress codes.
In the first three days, Cynthia would be wearing a headscarf to cover her hair, but then we were told that it's not necessary for women to cover their hair, so she stopped doing that and never had any comments about it. Except people smiling and saying, you're beautiful when they saw her blonde hair. That happened quite a few times here at the night market in Yanbu.
It is also worth noting that the dress code in Saudi Arabia can vary depending on the region you are in and the specific circumstances. For example, we are expected to dress more modestly when visiting holy sites or attending religious events.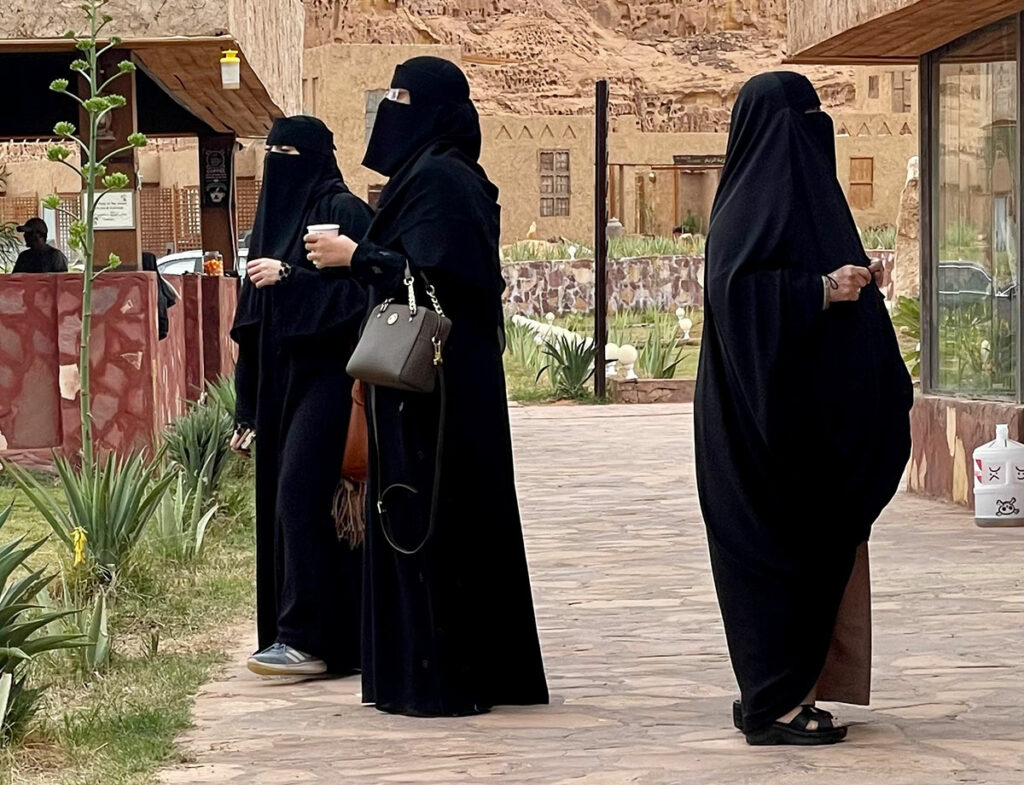 NIGHT MARKET IN YANBU 
After checking in, we spend a lovely evening at the Night Market in Yanbu. The buildings are traditional style but fully restored – it was shut down for 10 years and recently reopened.
We have a nice chat with a young lady named Mashaal, who has a small doll shop in the Night Market. As we depart, Masaal's mom, who didn't speak any English, approaches and gives us a bag of delicious dates as a gift. No strings attached. Truly just a gift.
The weather is lovely, and we stroll the courtyard outside the Night Market. It is not crowded, but everyone is active, with many families here and kids in 3-foot-long electrical mini-cars driving around on the square. We're surprised by how little noise there is – people are generally quiet with no loud voices.
Size and Population
Yanbu is a port city with a population of 188,000 (250,000 in the urban area), located on the Red Sea west coast of Saudi Arabia. It is considered to be one of the major industrial cities in the country, even though it's quite small.
Industrial City
It is home to the Yanbu Industrial City, which is one of the largest industrial complexes in the Middle East and is known for its oil refineries and petrochemical plants.
Rich History
Yanbu is known for its rich history, which dates back at least 2,500 years. According to Wikipedia, it was established in the year 491 BC. Its earliest history places Yanbu as a staging point on the spice and incense route from Yemen to Egypt and the Mediterranean region. In more recent times, the city served as a supply and operational base for Arab and British forces fighting the Ottoman Empire during World War I.
Universities
The city is also home to several universities, including the Yanbu Industrial College and the University of Yanbu.
Tourism
Yanbu is known for its beautiful beaches and is a popular tourist destination, especially for those interested in marine life and scuba diving. It is also part of the coral reefs of The Red Sea, which are known for their diversity and beauty.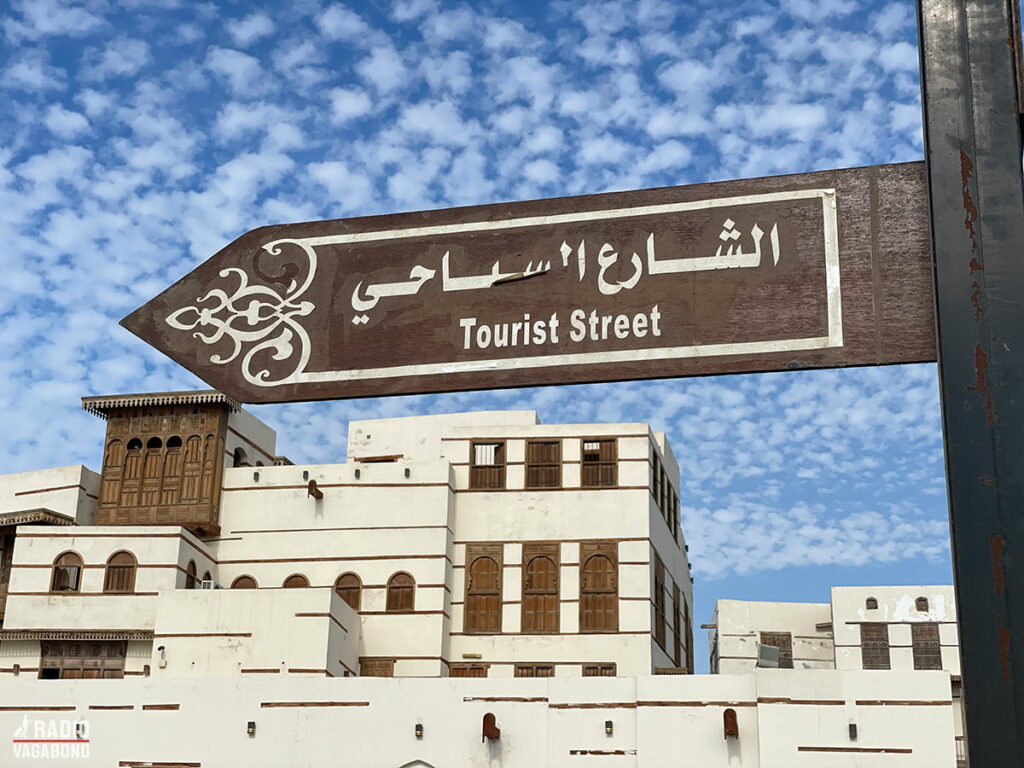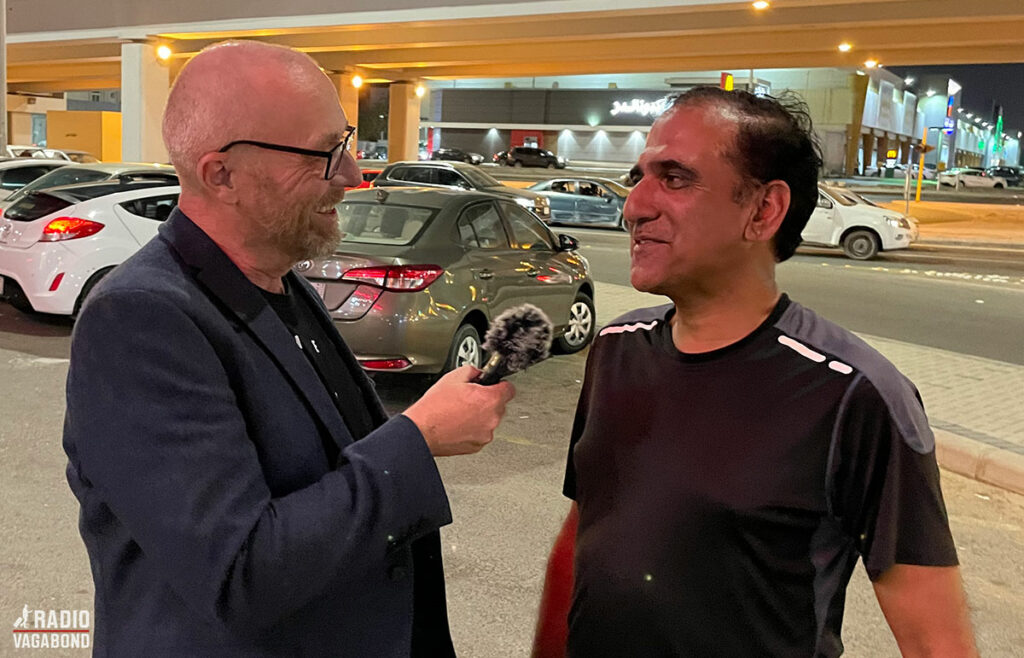 MEETING OUR COUCHSURFING HOST
We made it to Jeddah, where we're CouchSurfing with Tariq. He's a very friendly Pakistani who has lived in Saudi Arabia for 25+ years. He used to live in Yanbu but is now in Jeddah, the bigger city around 350 km down along the Red Sea coastline.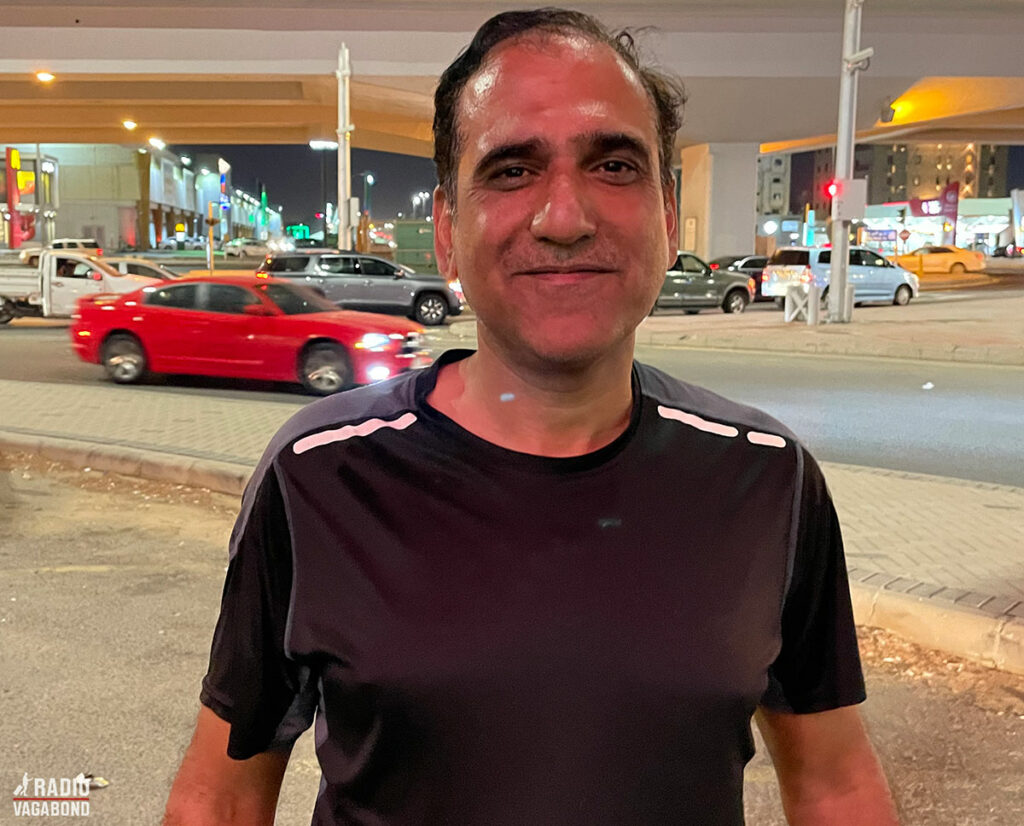 We're joined by another traveller, Jack. A Swiss guy who lives in Dubai. And with Cynthia from Florida, USA, and me from Denmark, we're quite a little international group.
It is normal when you're CouchSurfing and staying for free with a local that you repay by taking the host to dinner. But here, our host insisted on paying for us.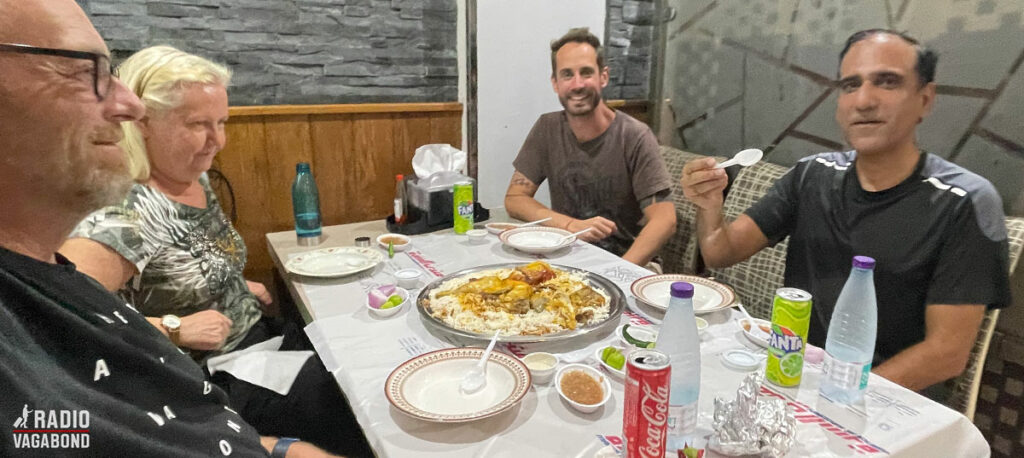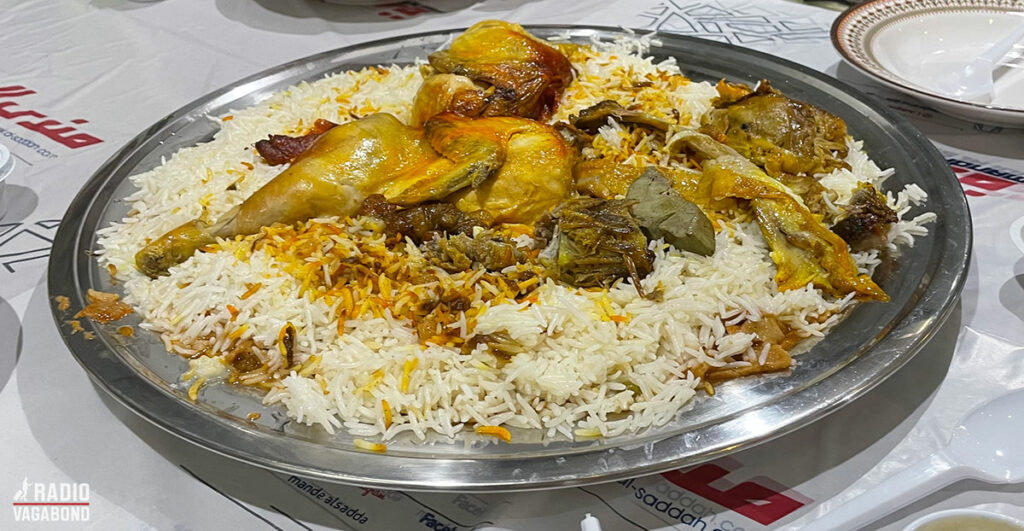 JEDDAH
With a population of almost 5 million people, Jeddah is the second largest city in Saudi Arabia and is considered one of the country's most important cultural and economic centres. The city is known for its rich history and culture, as well as its thriving business sector.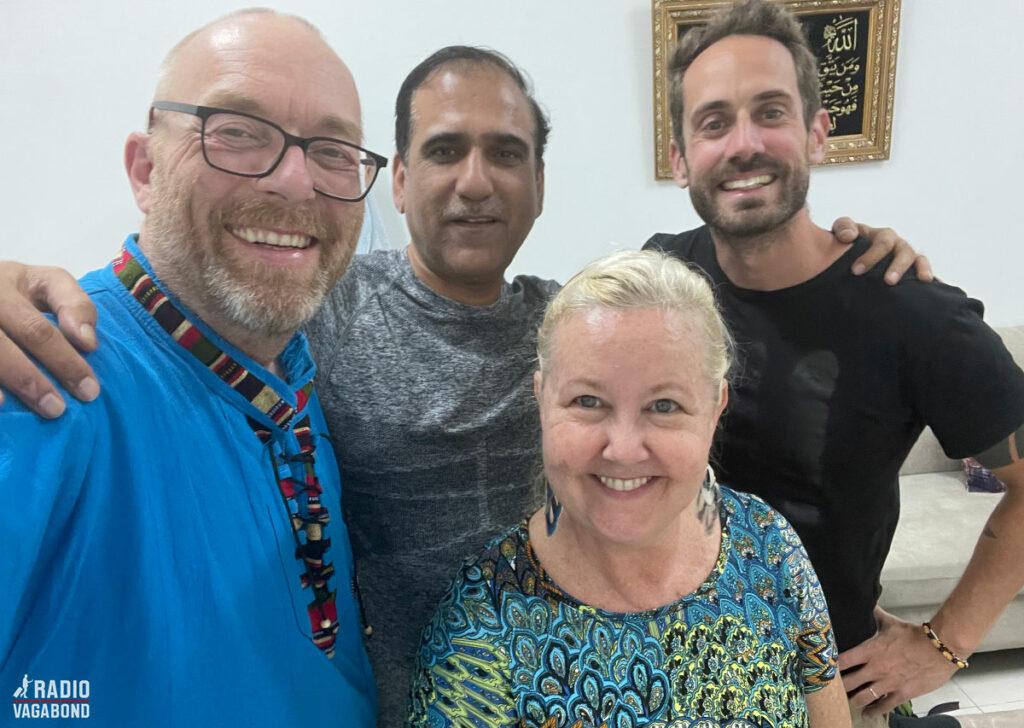 THE WORLD'S TALLEST BUILDING – OR NOT
The next day, we drove out to see a massive, deserted construction site in what is to be Jeddah Economic City in the northern part of Jeddah.
The world's tallest building under construction in Saudi Arabia is the Jeddah Tower, previously known as Kingdom Tower. It's to be the first skyscraper to reach 1,000 meters (3,281 feet) or more. For comparison, One World Trade Center on Manhattan, New York, the tallest building in the U.S., is roughly only half that with 541 meters.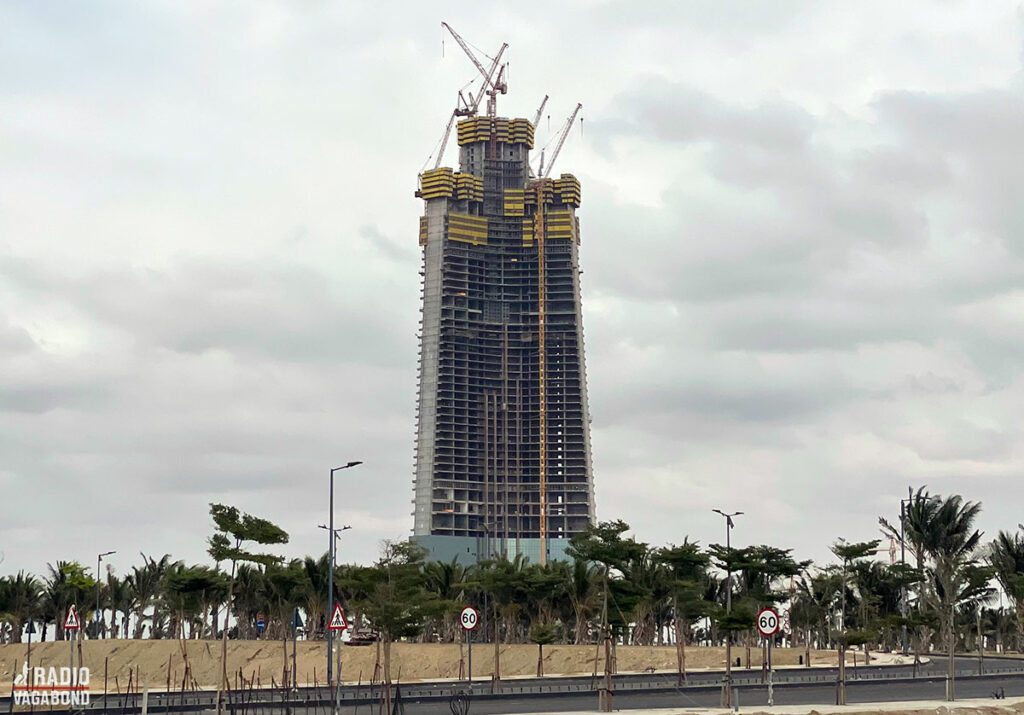 The building is being built by the Jeddah Economic Company. It's expected to have over 200 floors with residents, offices, hotels, and recreational spaces, 59 elevators, and is to be the centrepiece and first phase of a development and tourist attraction known as Jeddah Economic City.
The design is created by American architect Adrian Smith, who also designed the building that currently is the world's tallest building, Burj Khalifa, in Dubai.
There was steady progress, but in January 2018, the ambitious project was stopped, and about one-third was completed. It was stalled by Saudi political intrigue, labour issues with a contractor, and COVID shutdowns and remains in limbo to this day. Most people say that there are no plans to restart construction.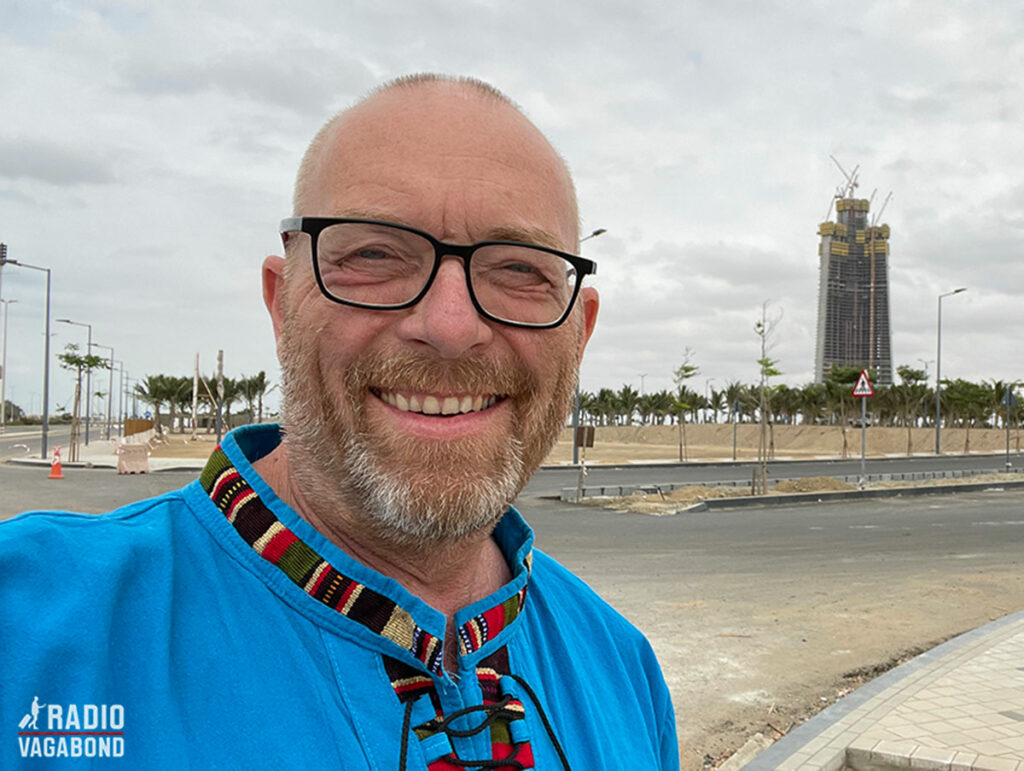 But there might be hope. In an article from HowStuffWorks.com, the president of the Council on Tall Buildings and Urban Habitat, a global non-profit, Antony Wood, is quoted for saying:
" I genuinely do believe that at some point the project will be finished, because it's an embarrassment not to finish it. What I don't know is if it will adhere to its original design or if it will ultimately be the tallest building in the world."
I guess we'll just have to wait and see.
OLD TOWN OF JEDDAH
One of the most interesting aspects of Jeddah is its Old Town. We spent the afternoon walking around a maze of narrow streets and traditional homes. This area is a window into the past and it gave us a glimpse of what life was like in Jeddah many years ago.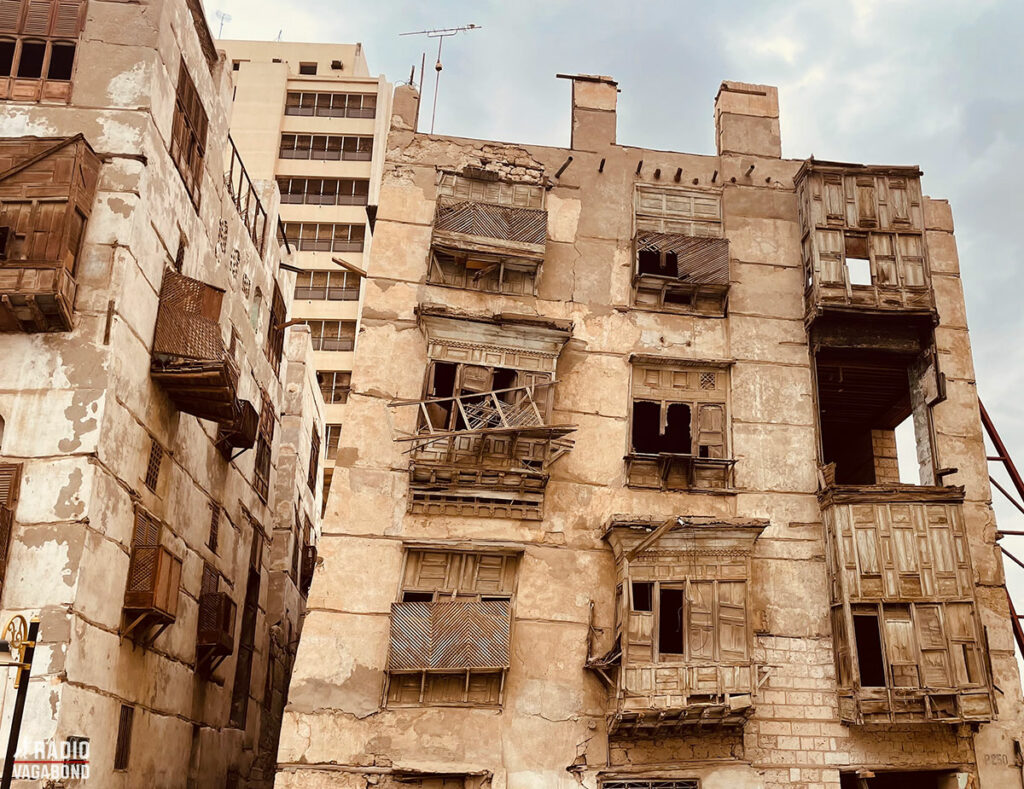 The old town is a mix of architectural styles, including Ottoman and traditional Islamic. The buildings are made of coral stone, which was abundant in the region and has proven to be a durable material for construction. The homes in the old town are typically tall and narrow, with intricate wooden balconies and doors. The narrow streets, with high walls and arches, create a sense of intimacy and mystery.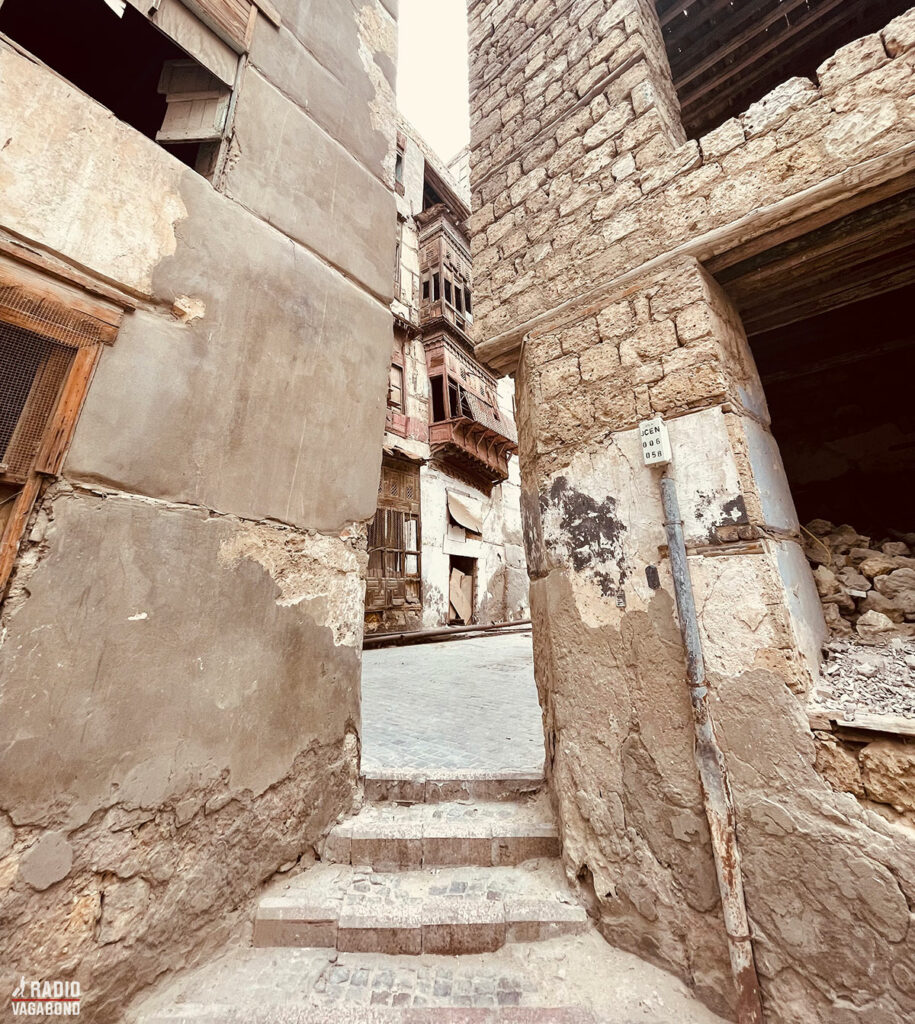 One of the most famous landmarks in the old town is Al-Balad, a historic neighbourhood that is considered the heart of Jeddah. It is a UNESCO World Heritage Site and is home to many of the city's oldest and most important buildings, including the Shaf'i Mosque, the Ottoman Consulate, and the Red Sea Palace. Al-Balad is also known for its traditional markets, where visitors can buy everything from spices and perfumes to textiles and jewellery.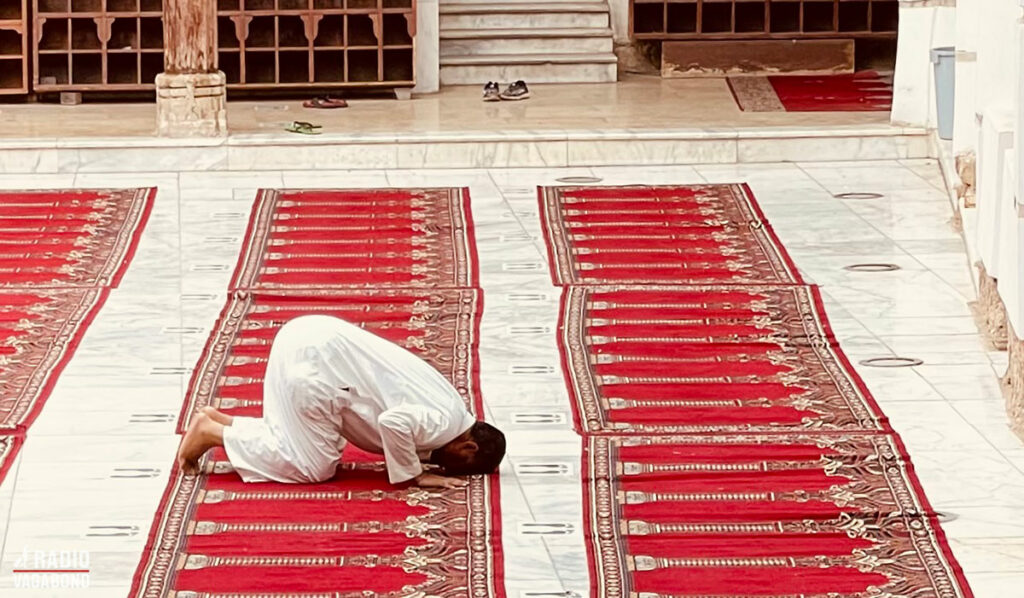 Visiting the old town of Jeddah is a must for anyone interested in the history and culture of Saudi Arabia. Whether you're wandering the narrow streets like we were, admiring the coral stone architecture, or shopping in the local markets, you'll be transported back in time and experience the traditional way of life in this fascinating city.
A LOOK IN THE HISTORY BOOK
Saudi Arabia has a rich and varied history that stretches back thousands of years, but the modern-day kingdom is not that old. It was founded in 1932 by King Abdulaziz Al Saud, who united the various tribes and regions of the Arabian Peninsula under his rule.
Before the formation of the kingdom, the region was home to a number of important civilizations, including the Nabateans, who built the city of Petra, and the Ottoman Empire, which controlled the region for centuries. The region also played a key role in the spread of Islam, with the holy cities of Mecca and Medina located in modern-day Saudi Arabia.
Throughout the 20th century, Saudi Arabia underwent significant economic and social changes as the country began to modernize. The discovery of oil in the 1930s transformed the kingdom into a major global player, and the country began to invest heavily in infrastructure and education.
Overall, the history of Saudi Arabia is a complex and fascinating one, shaped by centuries of cultural, economic, and political change. Today, the kingdom is a modern, prosperous nation that is working to balance its traditional values with the demands of the 21st century.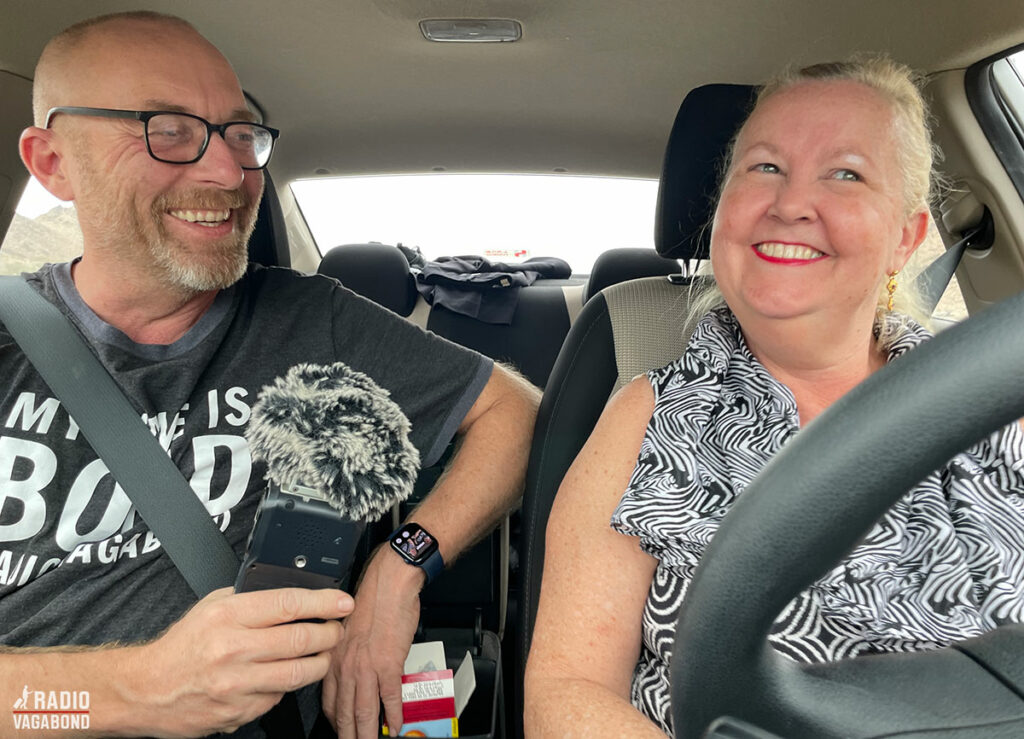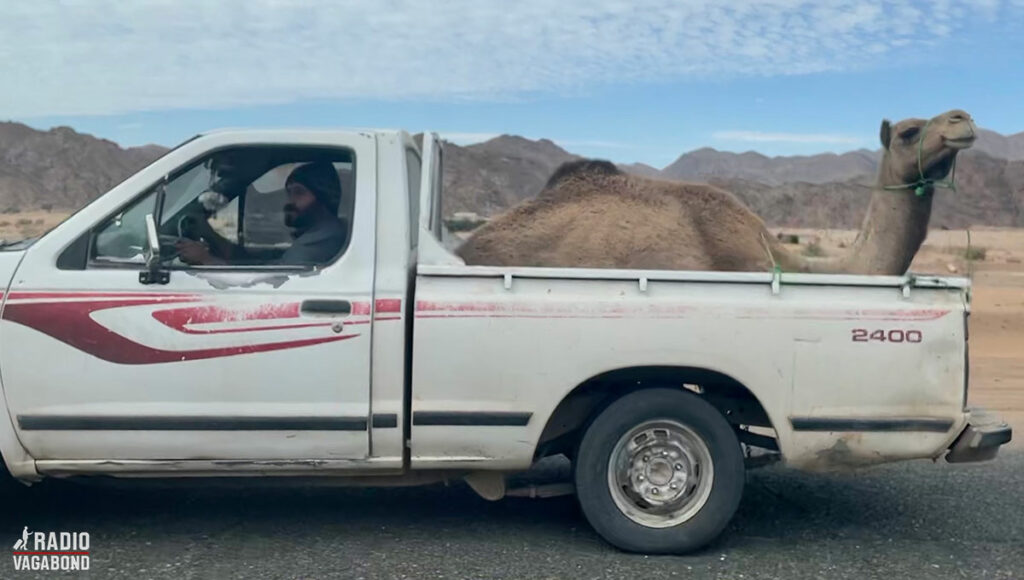 KING ABDULAZIZ CAMEL FESTIVAL
We drove the 1,000+ km back to the capital, Riyadh, and on our last day in Saudi Arabia, we went outside Riyadh to look at The King Abdulaziz Camel Festival. It's an annual event – a celebration of the cultural and historical importance of camels in the country.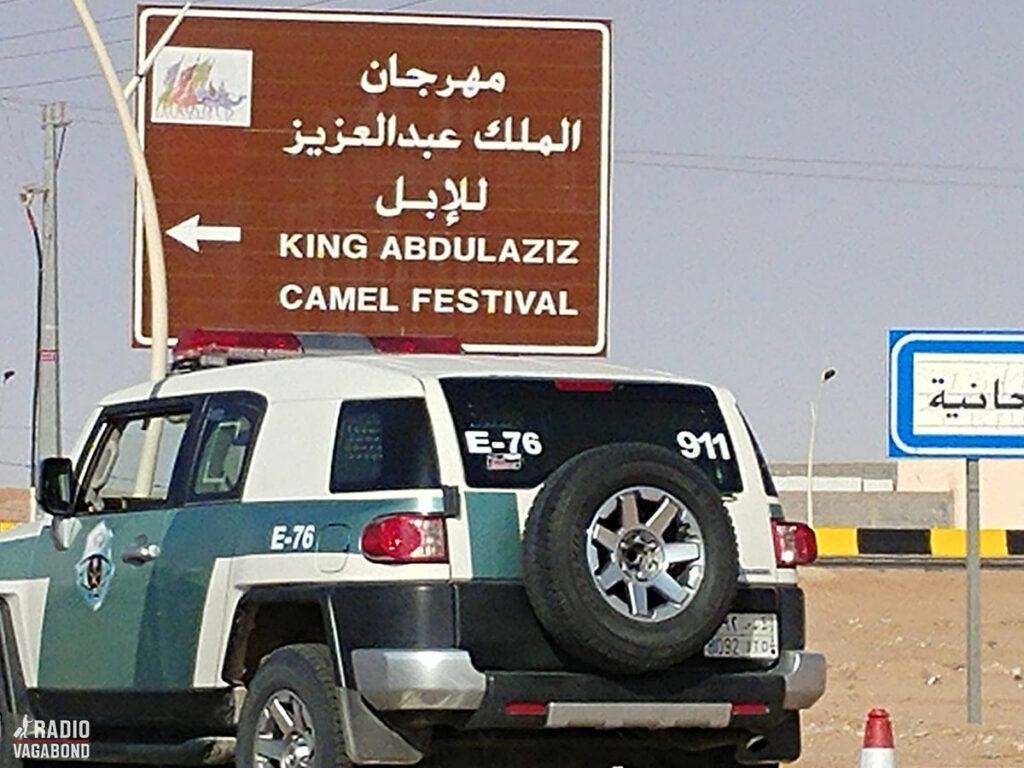 The festival has auctions and various competitions, such as racing and camel beauty contests. Yes, camel beauty contests. More on that a bit later.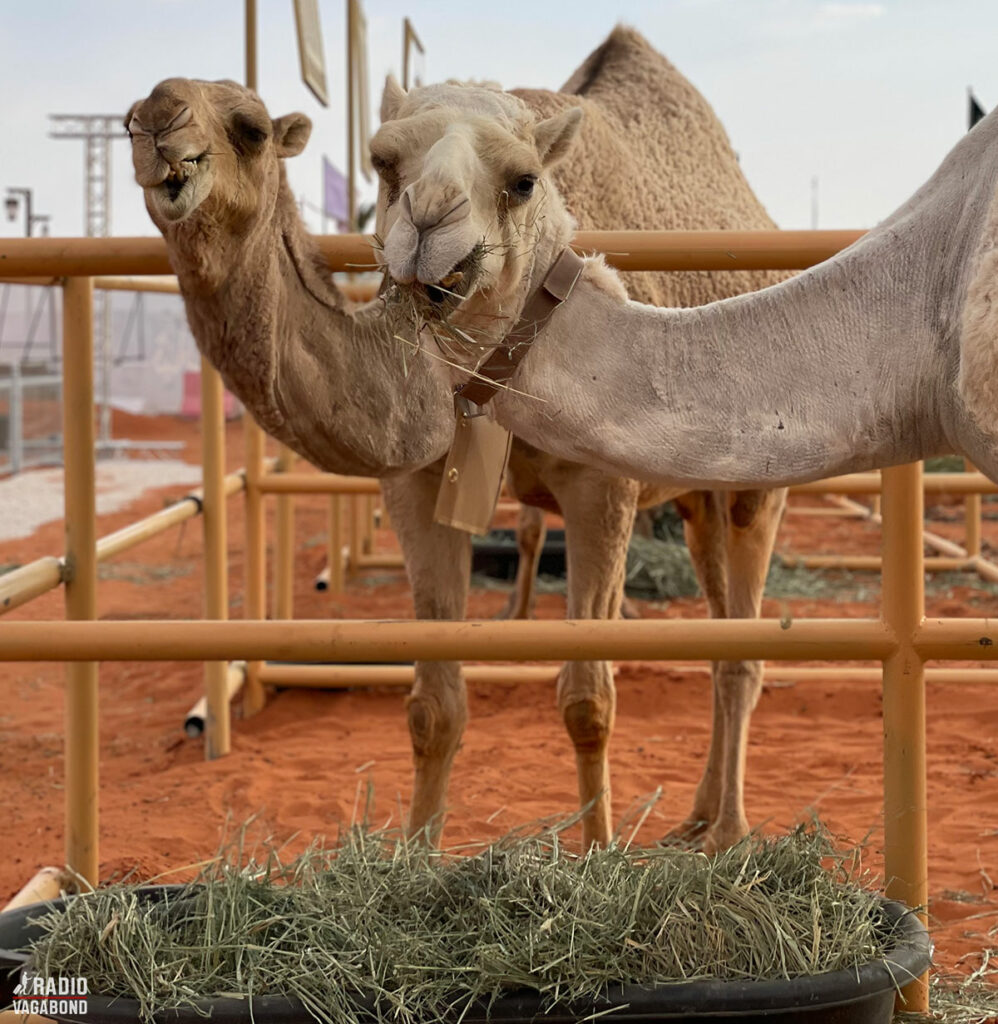 Visitors can also enjoy traditional Bedouin music and dance performances, as well as traditional handicrafts and clothing exhibitions. The festival is a great opportunity to learn about the significance of camels in Saudi Arabian culture and to experience the country's rich heritage.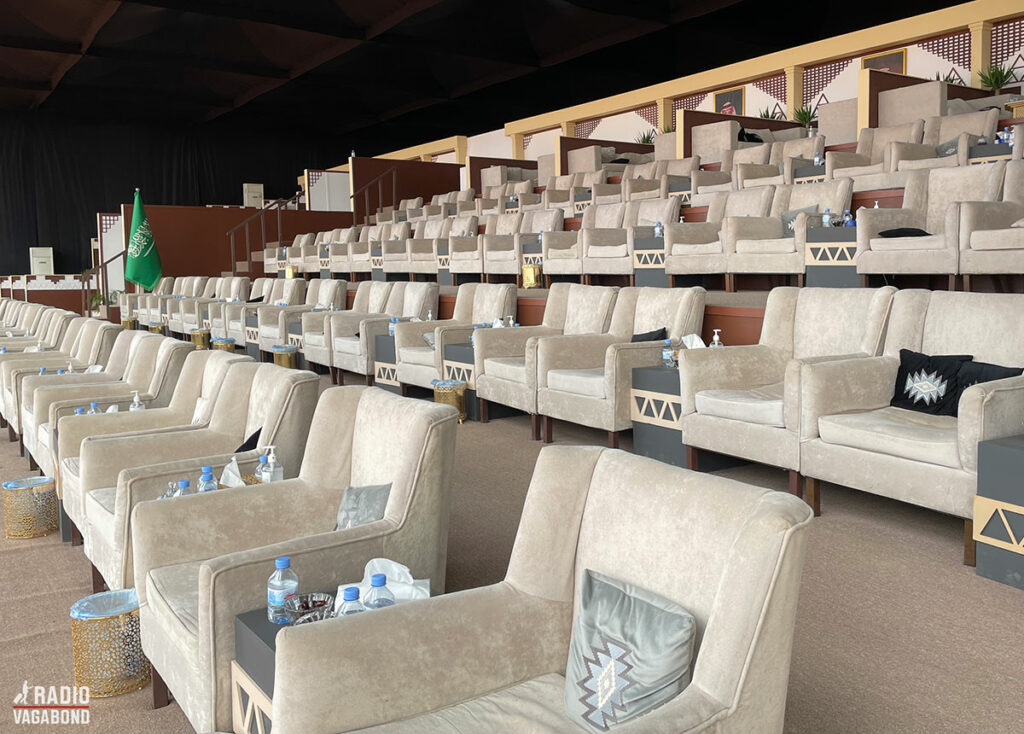 The festival typically takes place in the desert area of Janadriyah, near Riyadh. It's a big area with a lot of sand. So, dare I say it? We got stuck again. This time a bunch of guys came over and had a lot of fun pushing the car.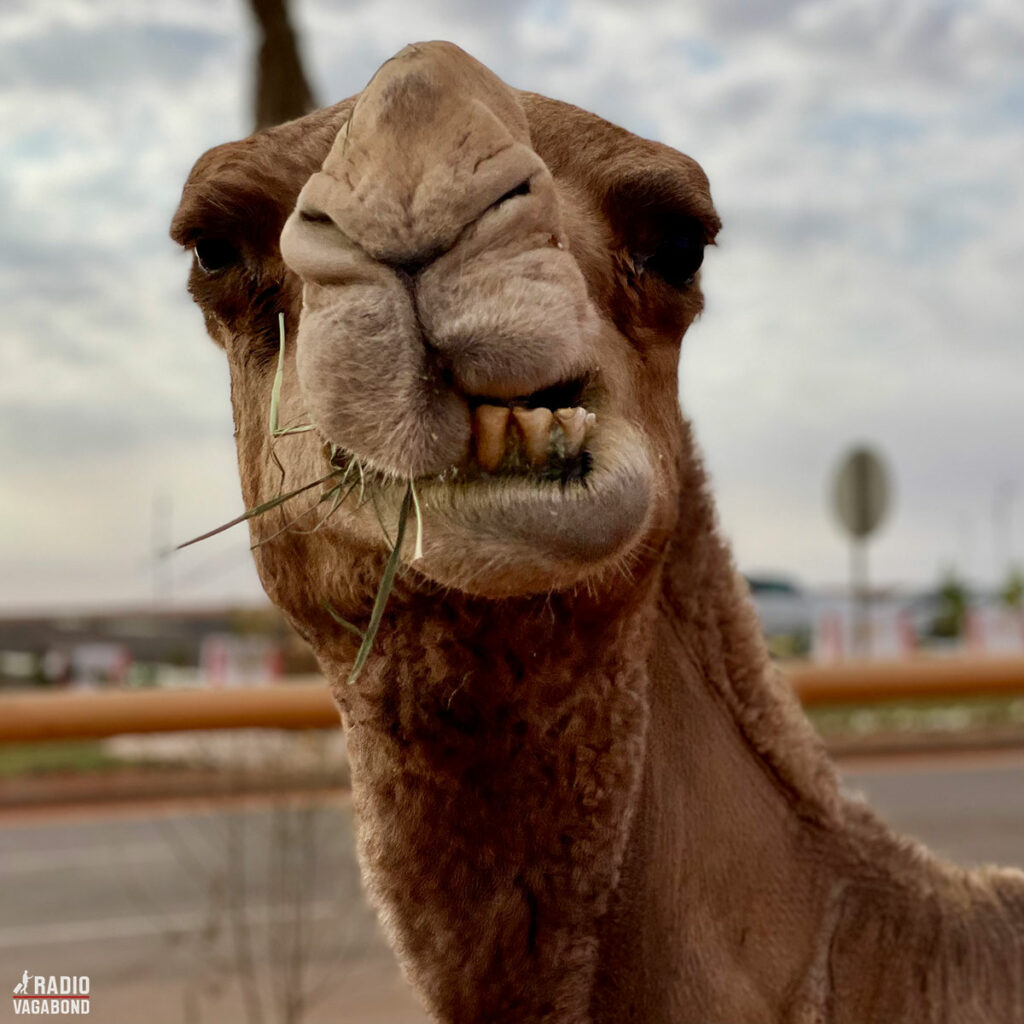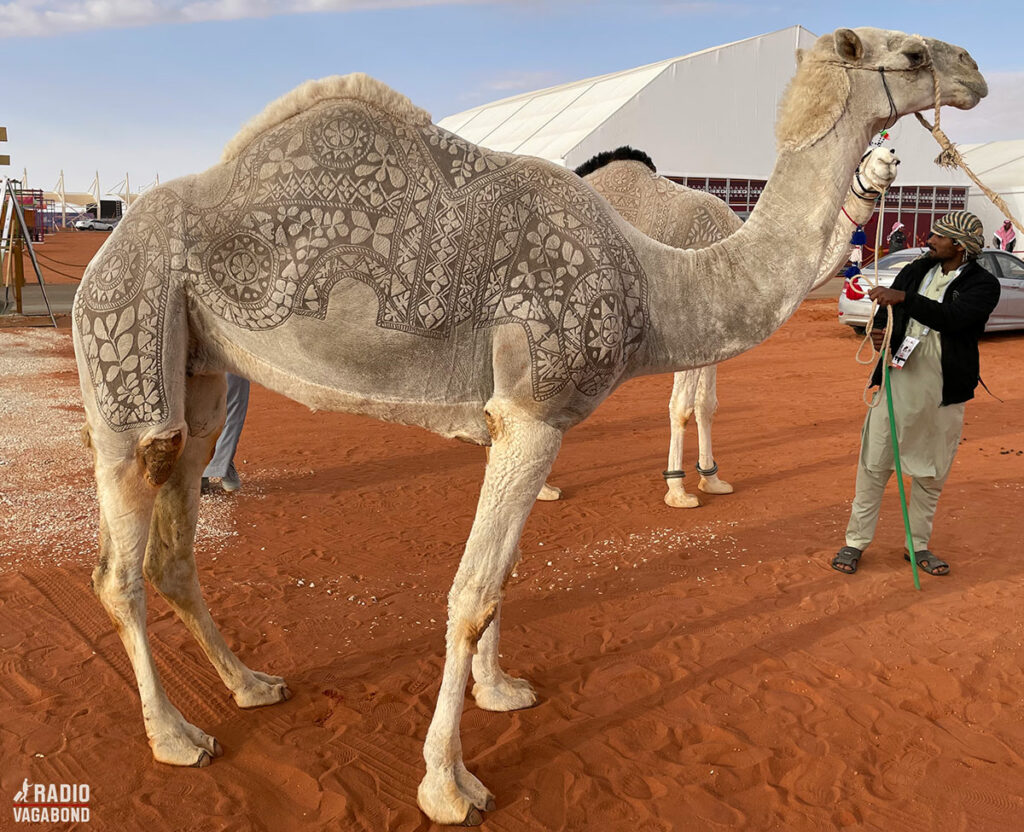 When that didn't help, the loudest guy came up and told me to get out of the car. I don't think he felt like a Danish guy could handle this. He got in, and I got back with the other guys pushing. When we got unstuck, he took a few laps driving fast around in the sand where I just got stuck, and showed us his driving skills. A lot of fun with some friendly and helpful locals.
Unstuck, we returned to the area with the camels in the Camel Beauty Contest. This is something they take very seriously. Maybe a part of that is because the prize for the winner is 66 million US dollars – around 60 million Euros.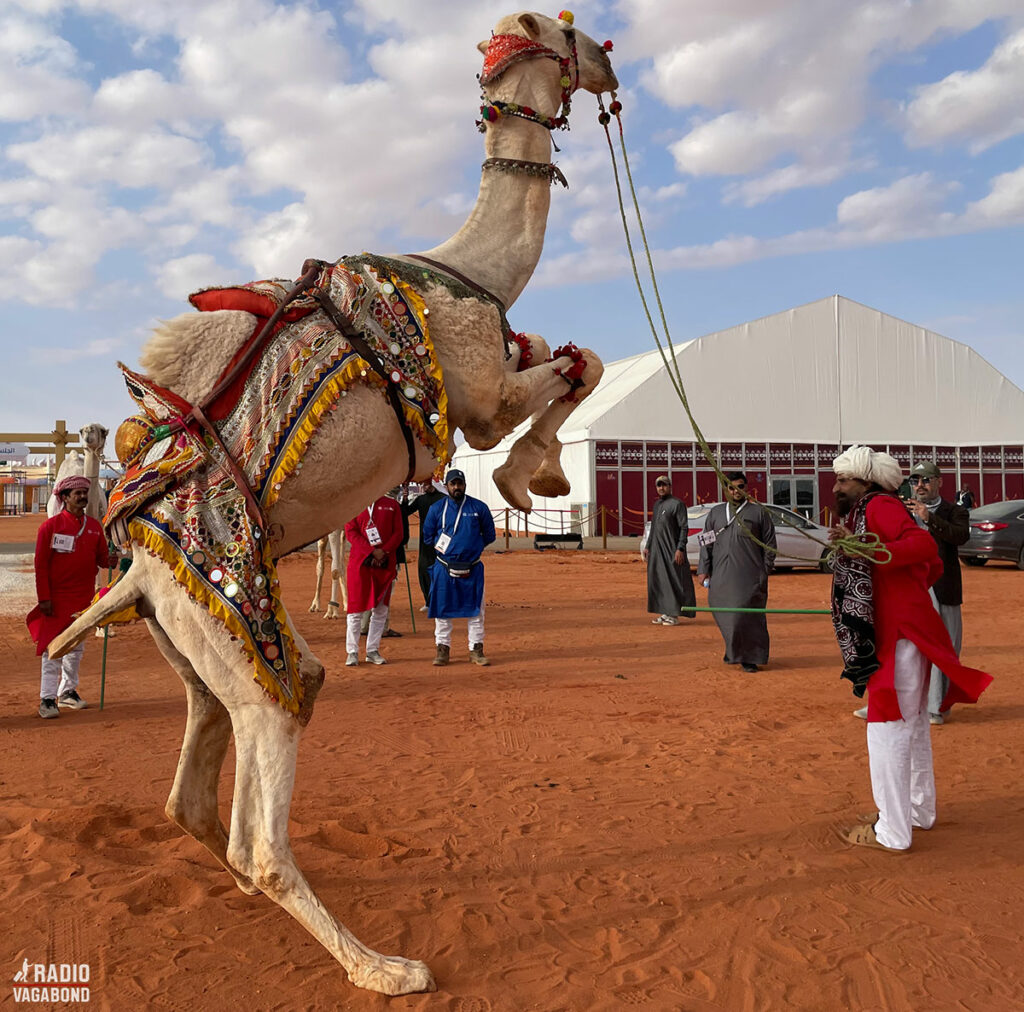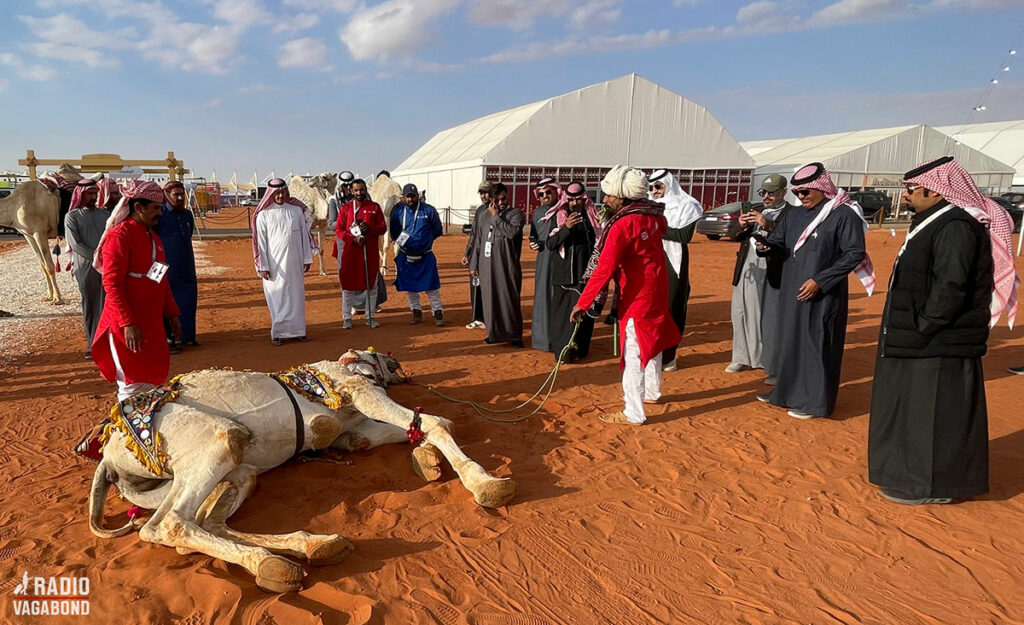 It's a competition in which camels are judged on their physical appearance, including factors such as fur, head shape, and hump size. The camels are also sometimes decorated with jewelry and painted designs. The competition is a traditional aspect of Bedouin culture and is considered an important cultural event in Saudi Arabia.
In an earlier event, 44 camels were disqualified for cosmetic surgery and Botox!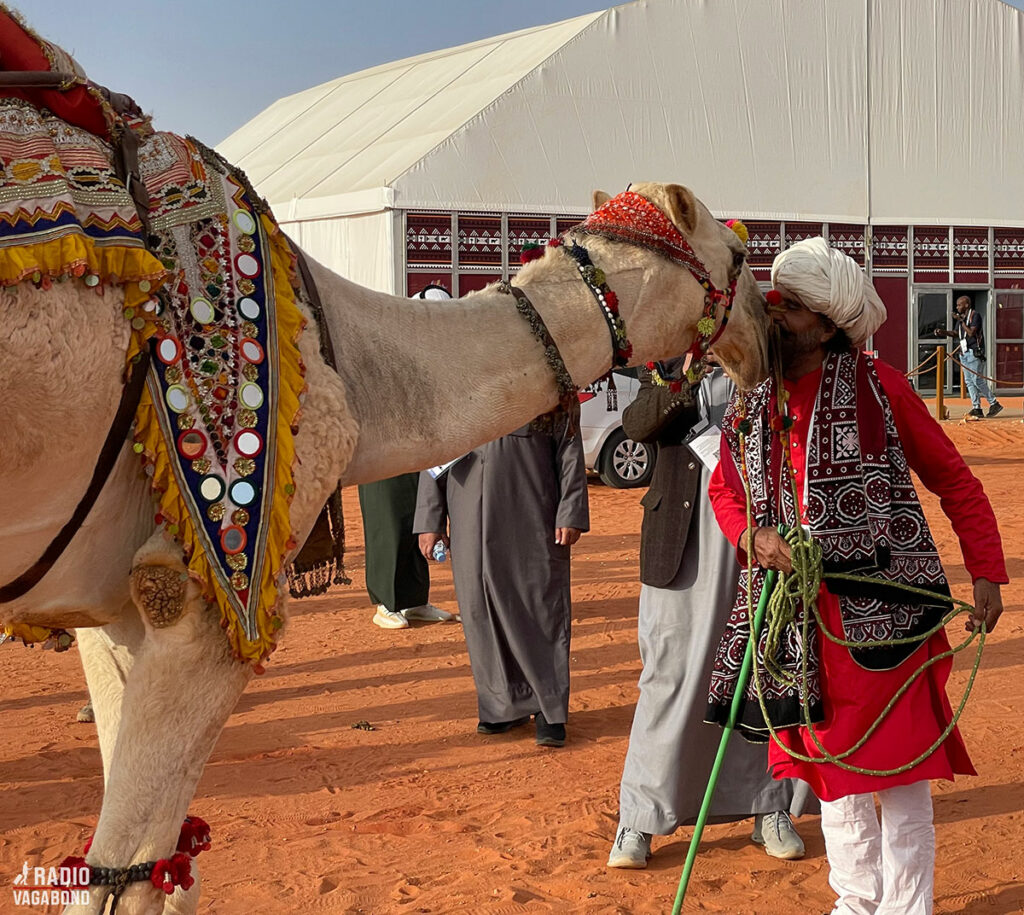 We saw some camels with their fur cut in beautiful patterns and a guy showing up his dancing camel. After it the camel came up to him and gave him a hug.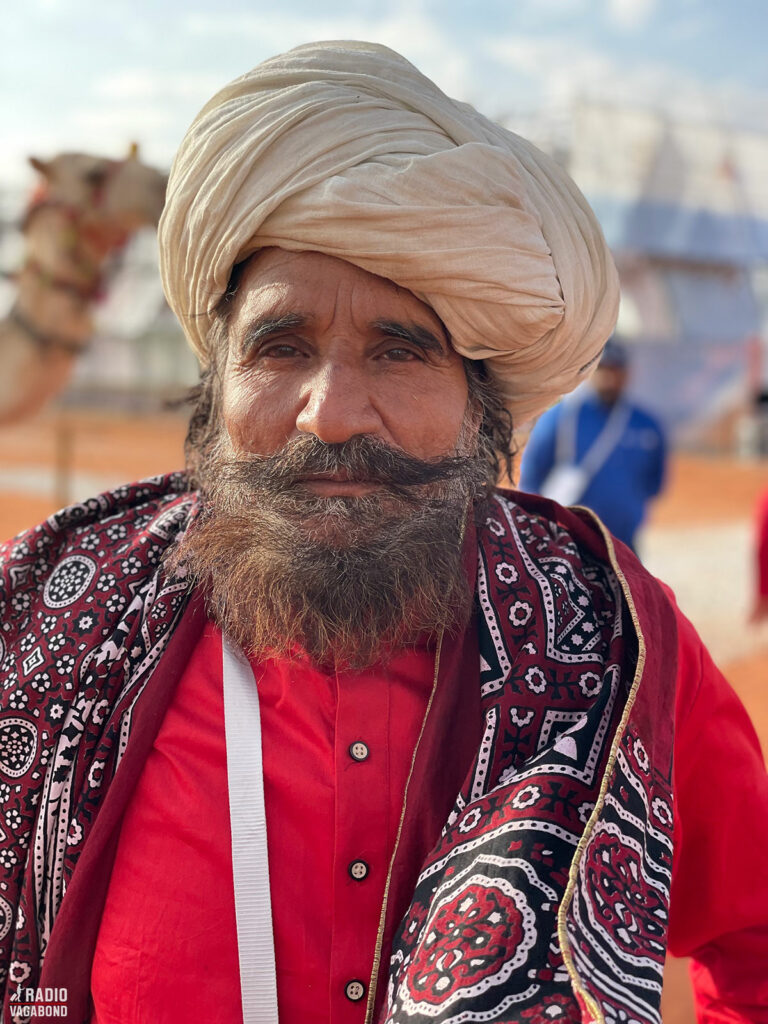 END OF THE SAUDI
ROAD TRIP
We're almost at the end of this epic road trip across the country and back. Overall, we drove more than 4,000 kilometers in ten days. It's been fantastic to find a travel buddy in Cynthia. And this will not be the last time we have adventures together. A few months after this, we went to Ghana, Togo, Benin, and Sao Tomé & Principe in Africa and a trip to Azerbaijan, Georgia, and Armenia. All of that is coming up in future episodes of The Radio Vagabond.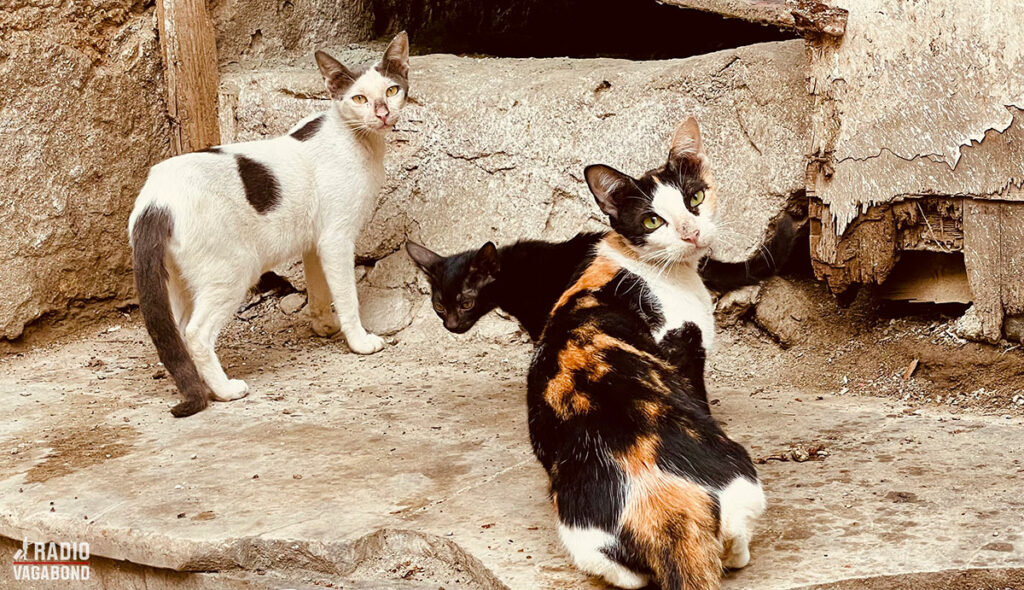 If you like what you hear, please share it with a friend. Thanks for having me in your ears. My name is Palle Bo, and I gotta keep moving. See you.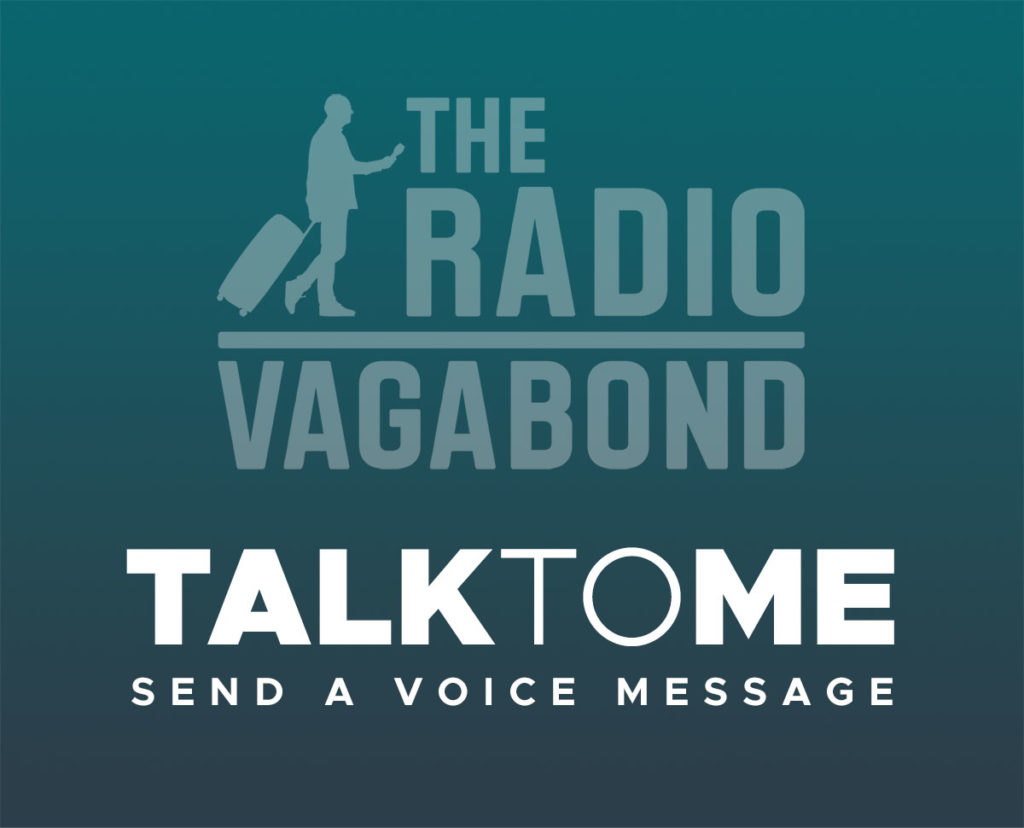 Either way, I would love to hear from you. It's so nice to know who's on the other end of this.
SPONSOR
A special thank you to my sponsor, Hotels25.com, who always provide me with the best, most affordable accommodation wherever I am in the world.
Hotels25 scans for prices on the biggest and best travel sites (like Booking.com, Hotels.com, Agoda and Expedia) in seconds. It finds deals from across the web and put them in one place. Then you just compare your options for the same hotel, apartment, hostel or home and choose where you book.
When you book with Hotels25, you get access to 5,000,000 hotel deals. And it's "best price guaranteed."
PRODUCED BY RADIOGURU
The Radio Vagabond is produced by RadioGuru. Reach out if you need help with your podcast.