Cheers from Boston, Massachusetts
Welcome to the 2nd instalment of the 6th season of The Radio Vagabond travel podcast. I'm continuing my stay in Boston, Massachusetts with my friend and travel-writer (and awesome host) Brianne. If you missed Part I then you can listen and/or read it here to catch up!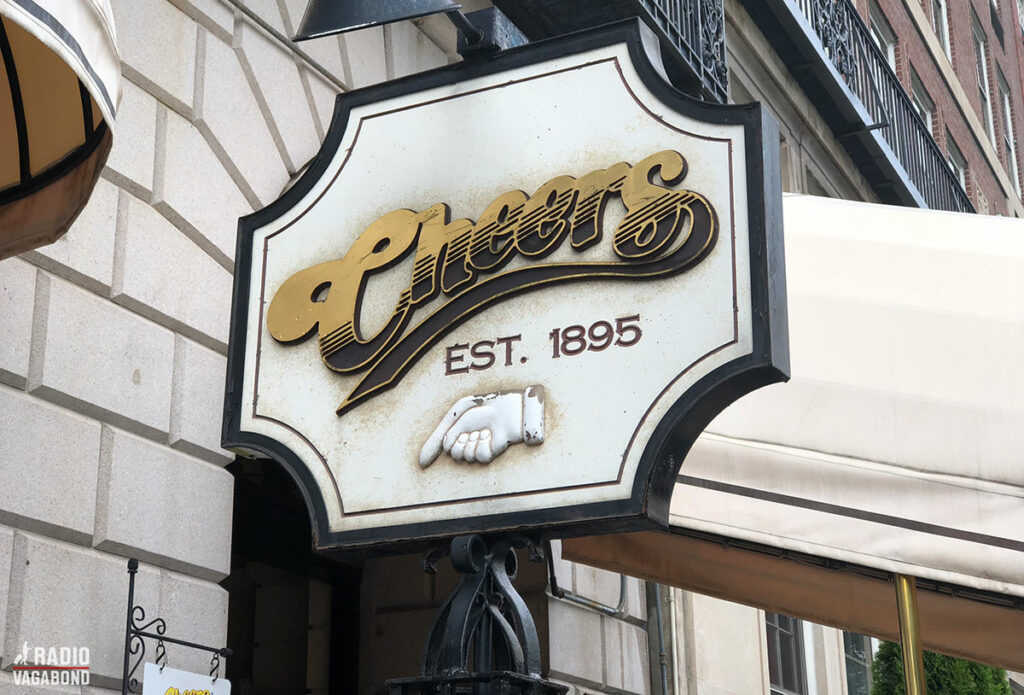 CHEERS!
A few famous things from Boston include the Red Sox baseball team, the wicked Bostonian accent (think the film 'The Depaaaded'), and the birthplace of 35th president of the United States of America, John F. Kennedy. But perhaps most importantly, Boston is known as the setting for one of the most beloved American TV shows of all time: Cheers. So, when you find yourself in Boston you simply have to visit the bar where "everybody knows your name"…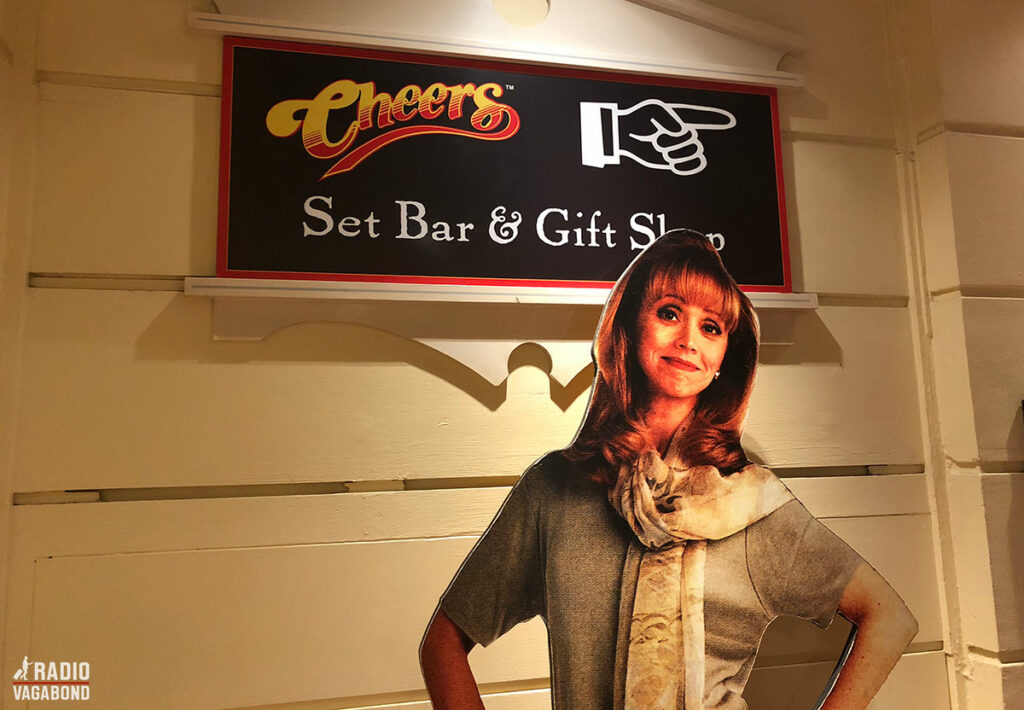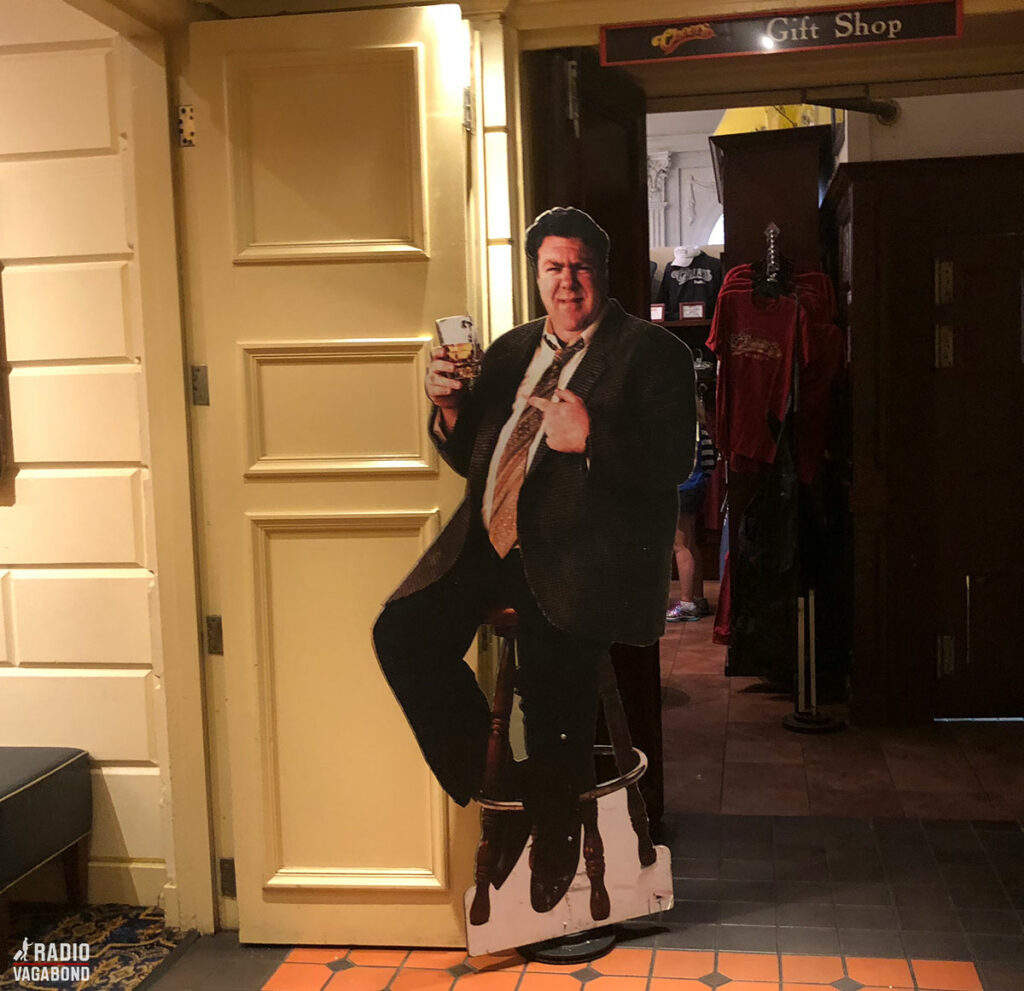 Inside, the bar actually doesn't really resemble the one in the TV show, and I couldn't make out the areas where Sam and Woody would usually be, or even Norm's corner. But despite this, the place is packed daily with fans from all over the world eating overpriced burgers and drinking overpriced beer.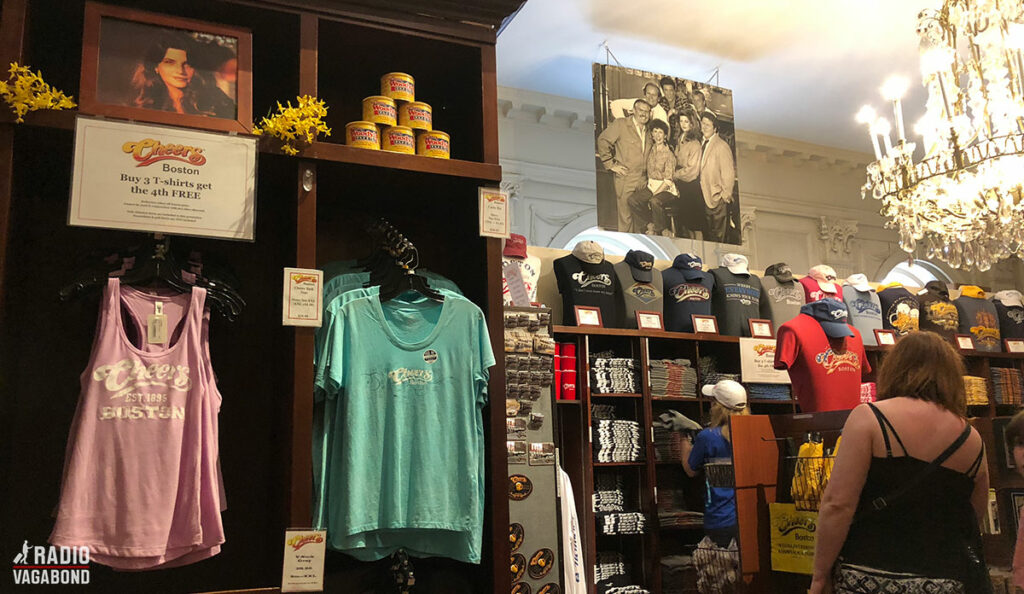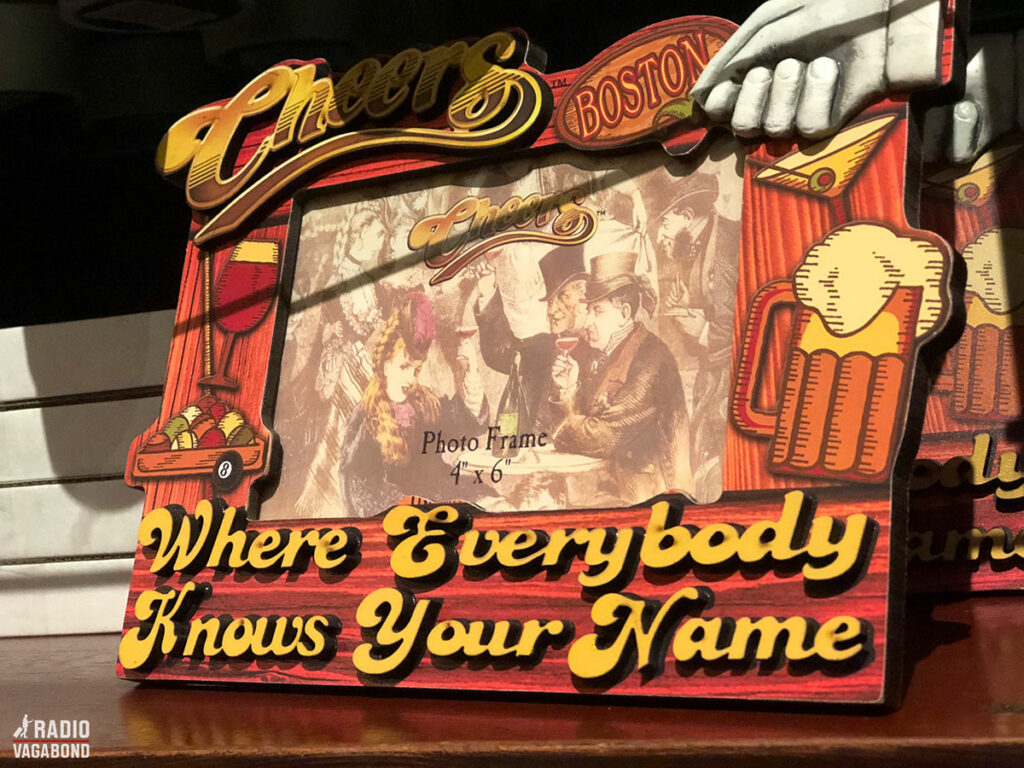 It has 2 shops where you can buy any and all Cheers merchandise: t-shirts, mugs, hats, fridge magnets – you name it! It's a tourist trap, and because I'm a vagabonding tourist I had to buy a Cheers t-shirt…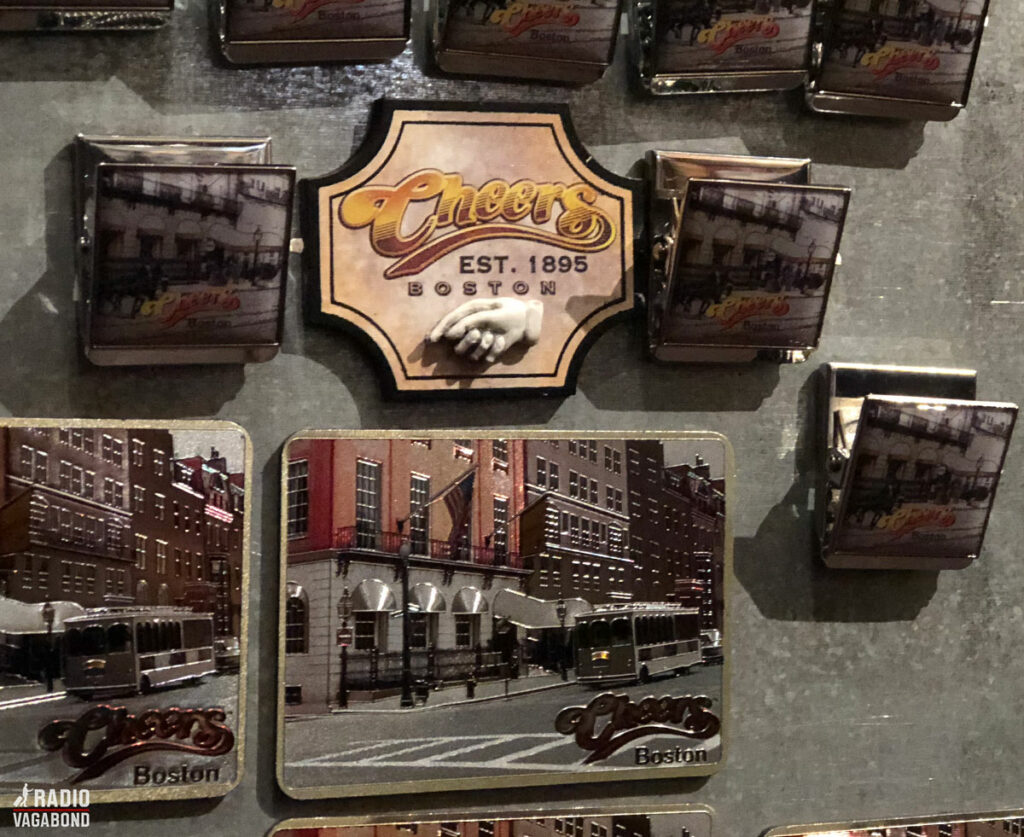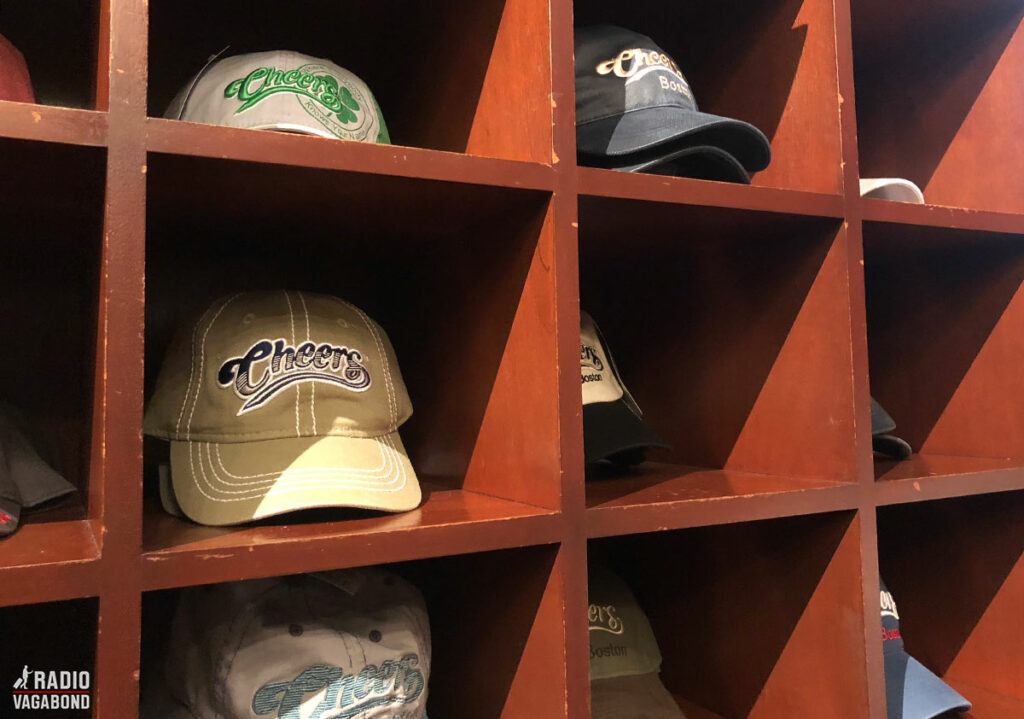 THE FREEDOM TRAIL
After my visit to Cheers, I walked around downtown Boston for a few hours to get a feel for the city. I walked along The Freedom Trail, a 2.5-mile-long (4 km) path that passes 16 locations significant to the history of the United States.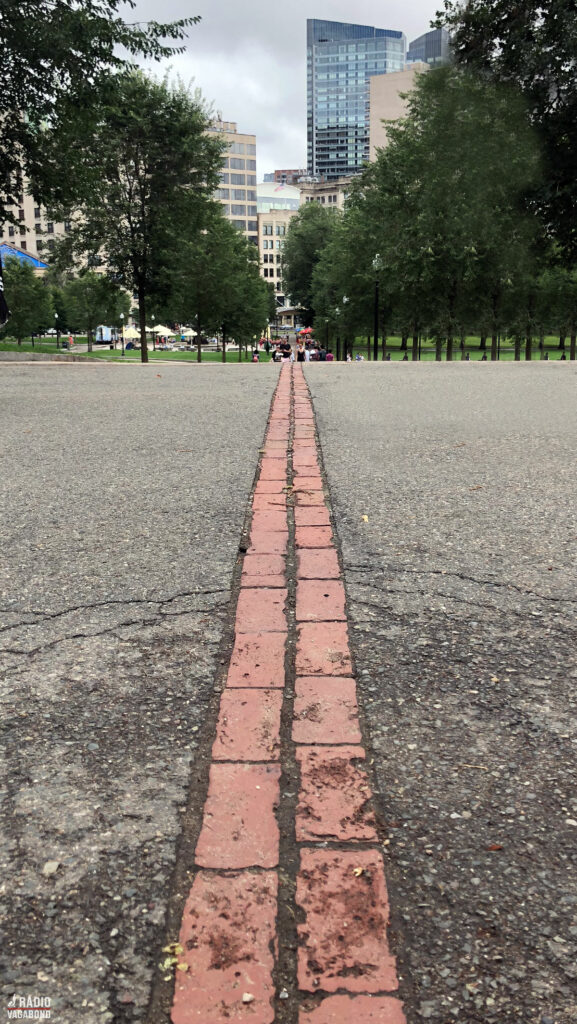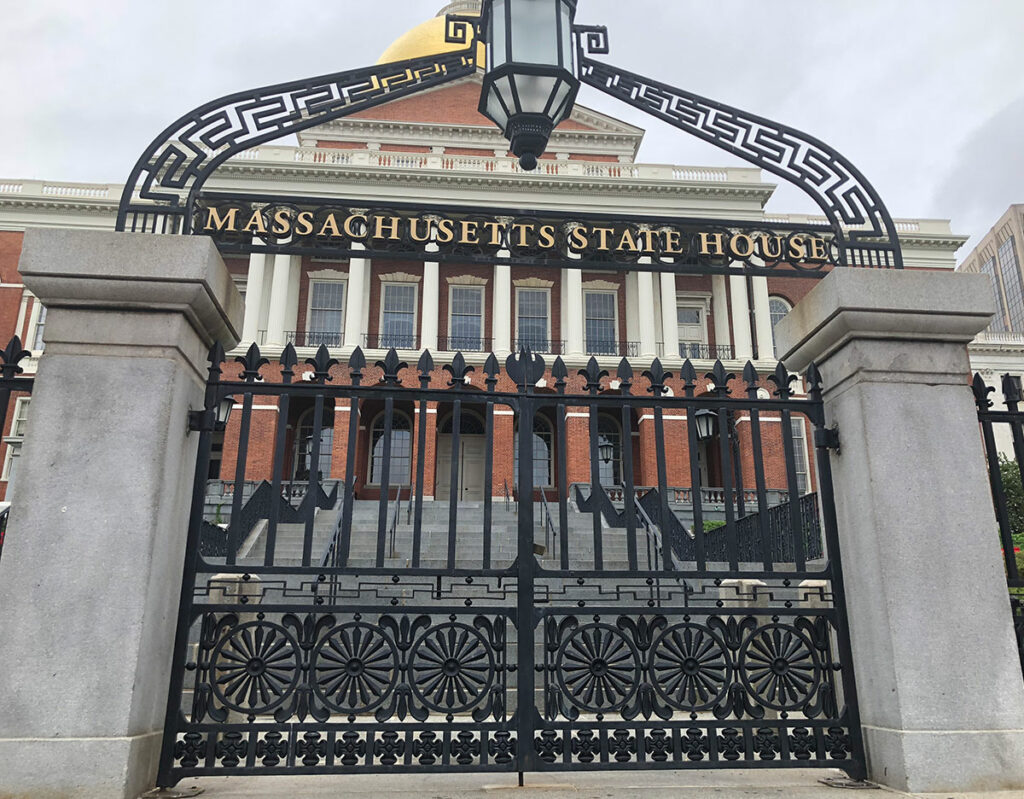 The trail is marked by a line of red bricks set in the pavement and connects the city's historical sights through downtown Boston between Boston Common across the Charleston Bridge through to Bunker Hill. It's a fun and unique way to experience all of Boston's history while on the move.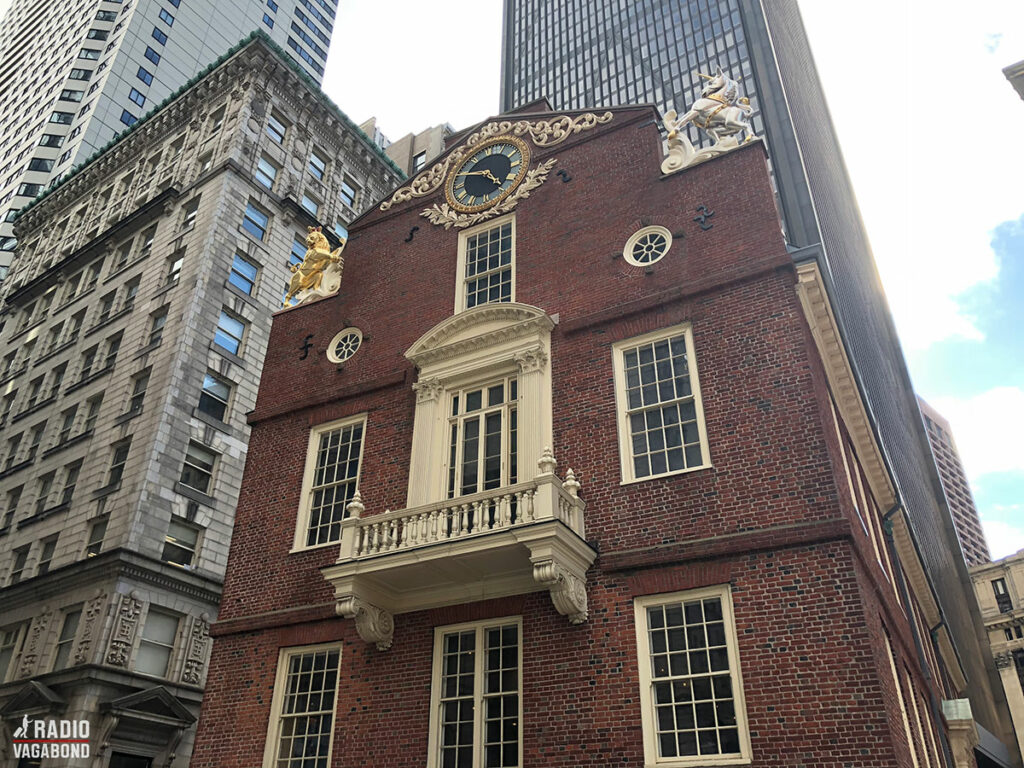 One of the places I passed was the Old State House. Built in 1713, it was a seat of British power and site of the Boston Massacre. Today it serves as a museum and stands as a small house in between the skyscrapers.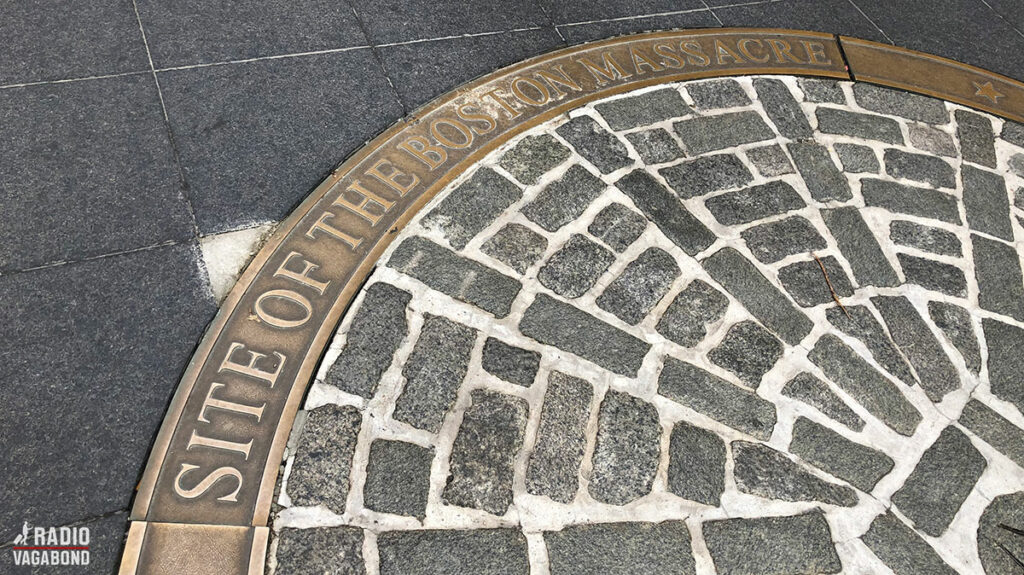 BUY MY BANANAS – GOD DAMMIT..!!
After following the red brick road, I tapped my ruby red slippers together and ended up at a fruit and vegetable market that was about to close up. Here I witnessed a uniquely Bostonian situation. A vendor was aggressively teaching his young associate how to scream and yell to people to get more customers. Screaming: "DOLLAR BOARD! DOLLAR BOARD!" while handing over boxes of fruit one dollar a piece. While doing that, he would turn around and yell to his employees "See, it's not that hard!"
Yeah, that's what I want when grocery shopping – a crazy guy yelling in my ear, terrifying me into an unwanted bananapurchase.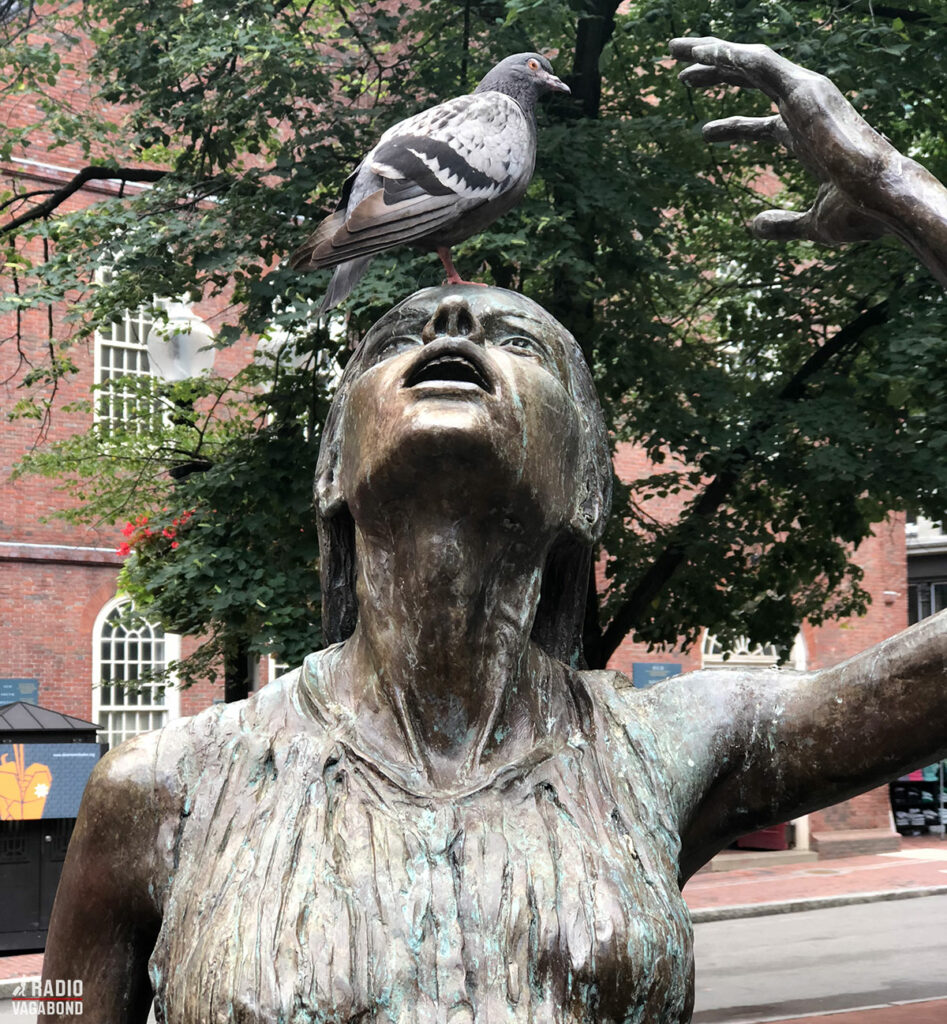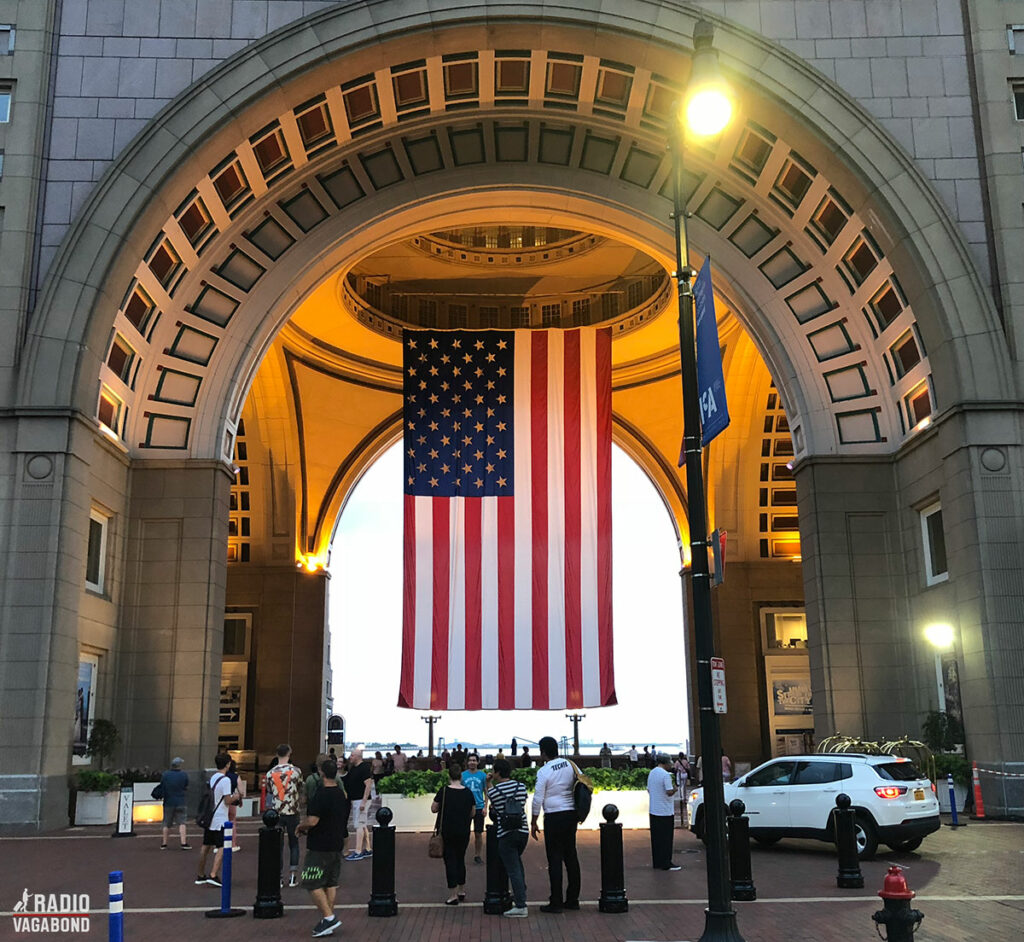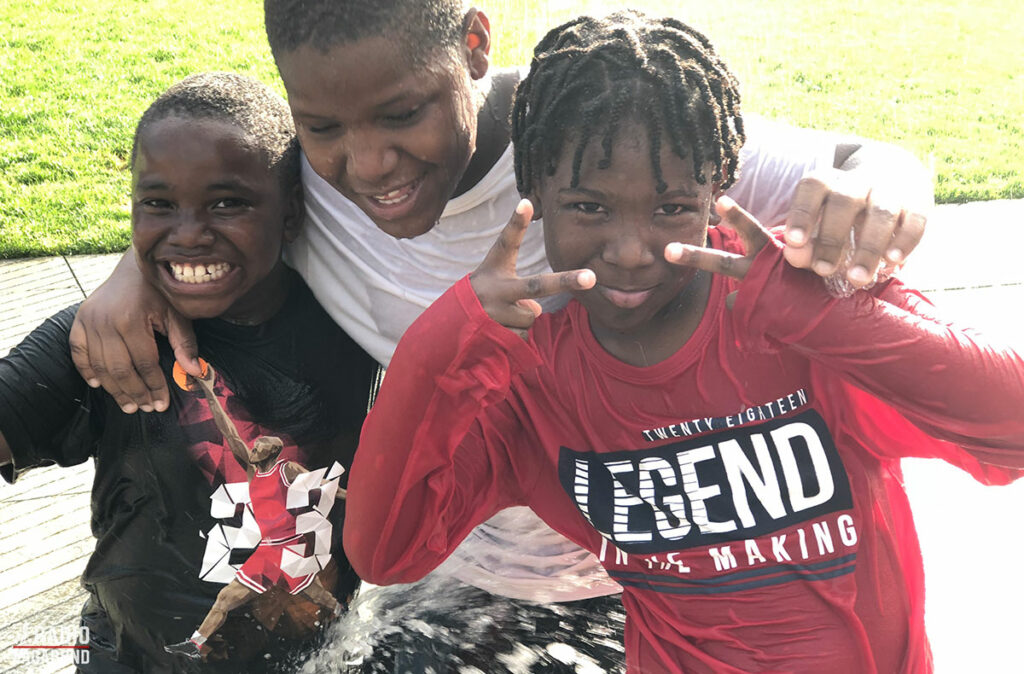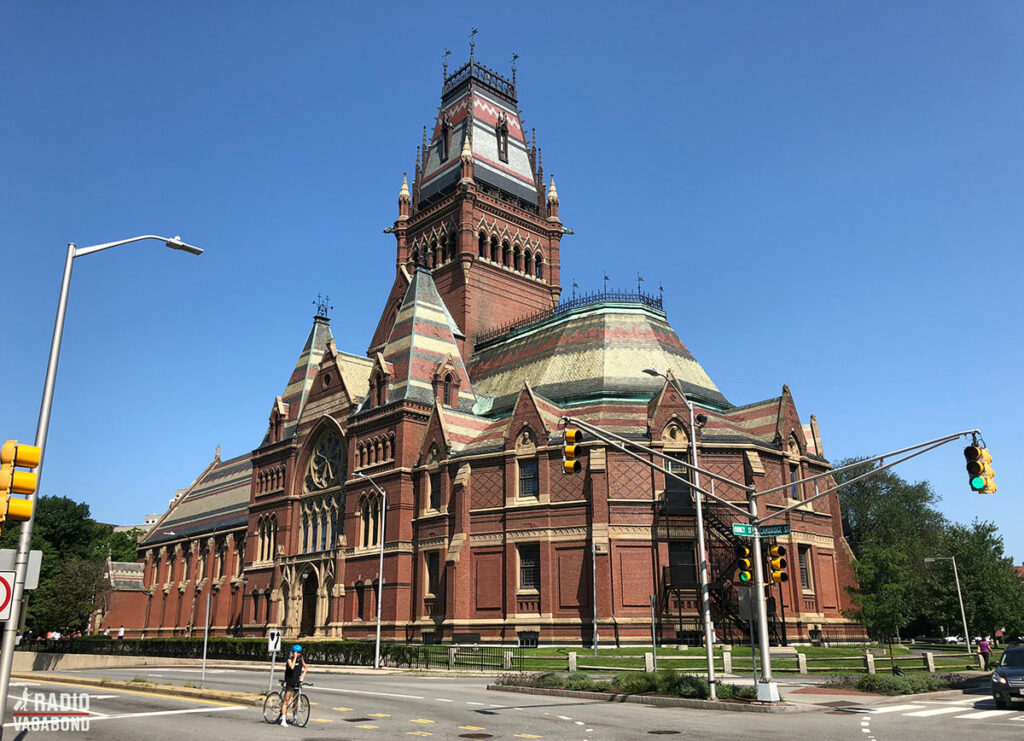 BOSTON MARATHON BOMBINGS
Cheers, The Freedom Trail, and iconic accents are just some of the things Boston is famous for. Unfortunately, the city is also renowned for the tragic 2013 Boston Marathon bombings, where 2 homemade bombs detonated near the finish line of the race, killing 3 people and injuring hundreds of others, including 17 people who lost limbs.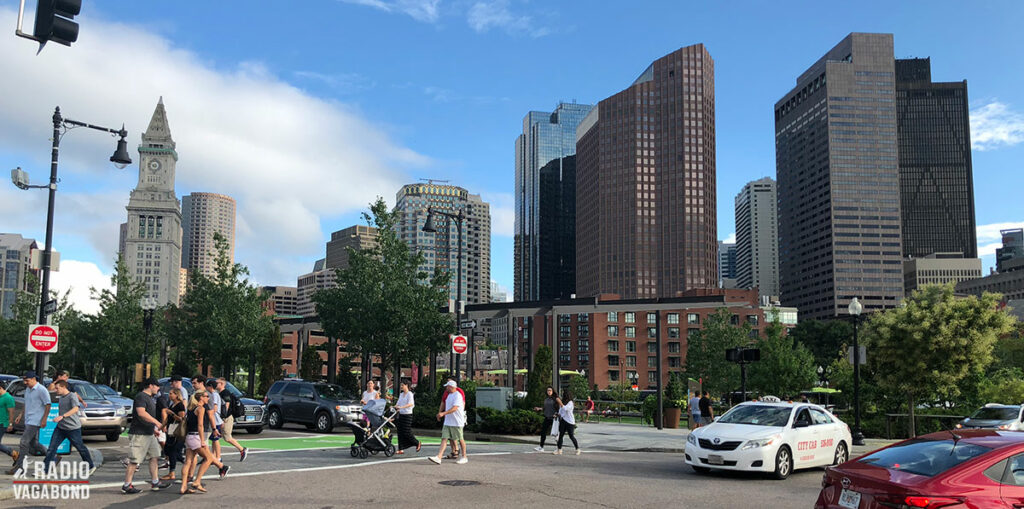 Brianne had her father visiting during this period and he really wanted to get as close to the finishing line of the world-famous marathon as he possibly could. He tried to talk her into it but Brianne wasn't keen on the idea at all as all Bostonians know that the area is chaotically crowded with runners and tourists. So, Brianne suggested they stay home and watch the race on the TV. And thank goodness they did… Brianne recalls the day:
"It was a really rough day. I live across from a subway stop which they shut down as there were rumours going around that the subways had been compromised and weren't safe. The bombing occurred over a mile away from my apartment and there was so much commotion happening that day which added to the terrifying and frantic atmosphere."
The hunt for the bombers took 3 days. "It was the longest and hardest 3 days of my life. We stayed home and waited for it to be safe to go back outside. We didn't know what was happening. There were high security measures throughout the city and you were searched when you entered any buildings or subways".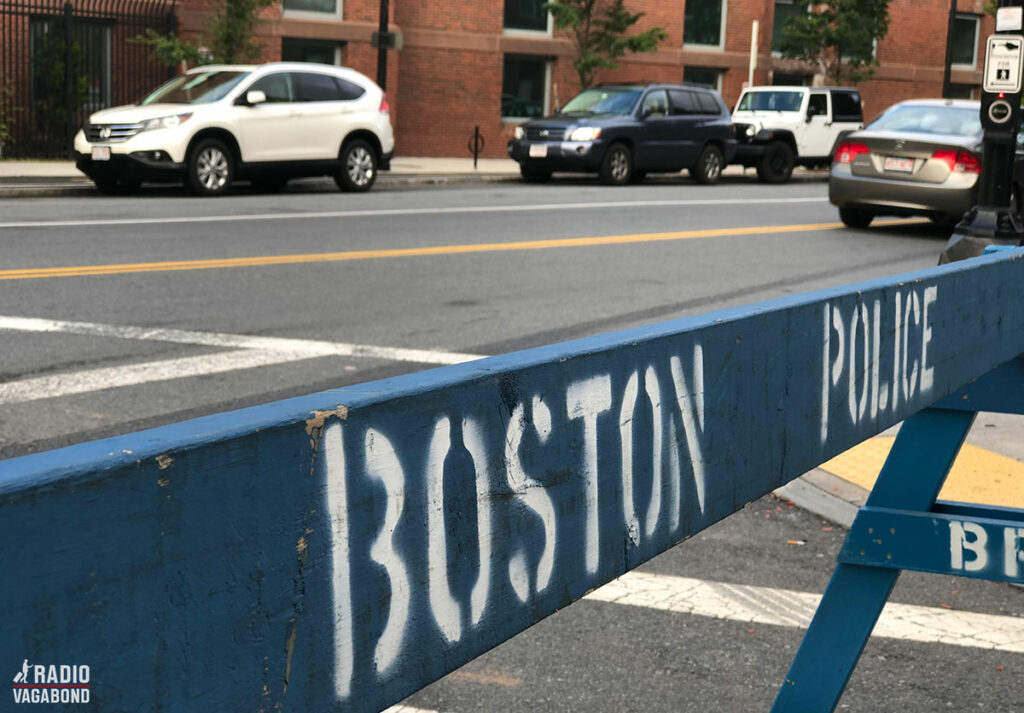 "After they apprehended the final suspect, we all breathed a sigh. We all came together as a community during this time of tragedy, which is about the only good thing you can take away from something like that."
Check out the film Patriots Day about the incident which I found interesting. Brianne isn't ready to see it yet because it's still too soon.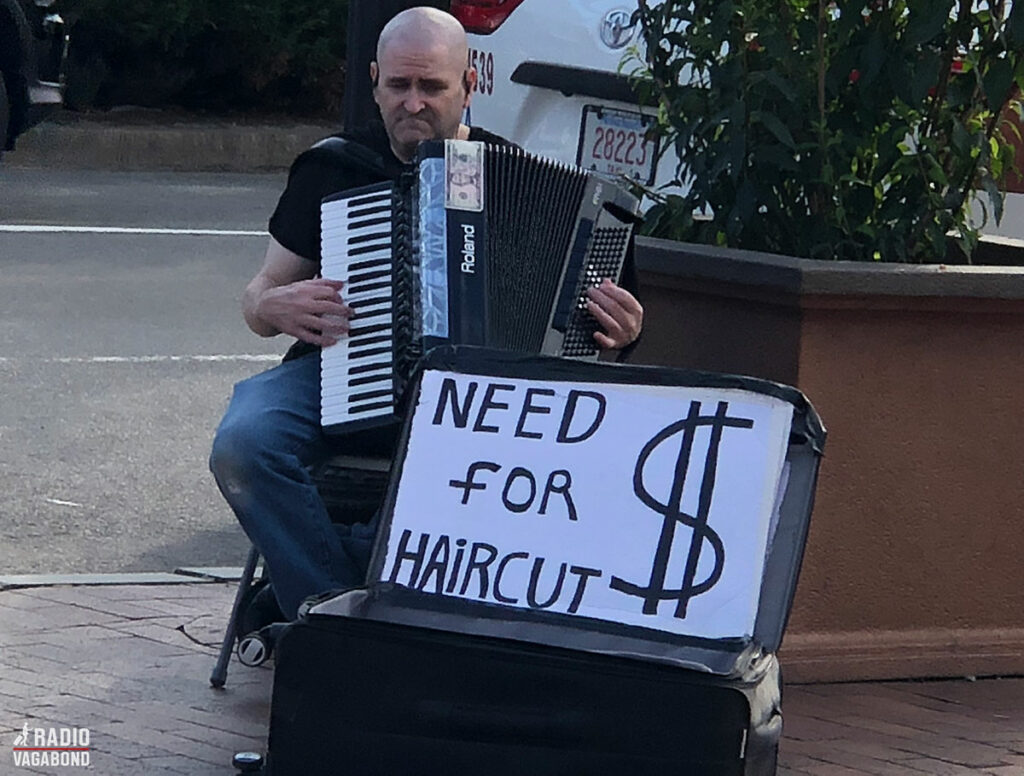 ROADTRIP: VAGABOND STYLE
The next morning was my last day in Boston, so I organised a rental car for my month-long road trip across North-eastern USA. I said a sad goodbye to my Bostonian friend and her elderly dog, Lucy, and started my trip.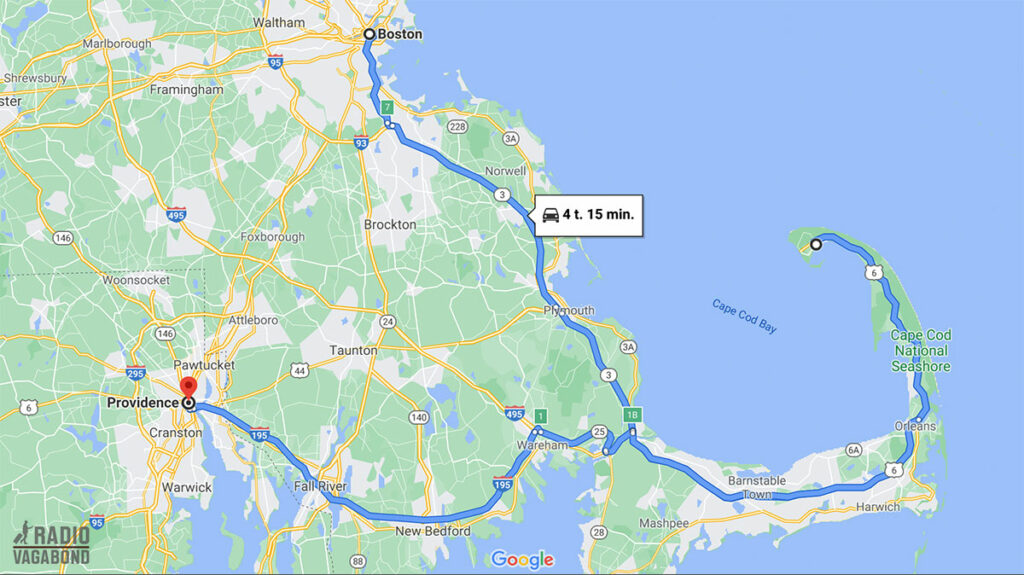 I headed South from Boston to the tip of Cape Cod, a delightful hook-shaped peninsula in Massachusetts state and a famous seaside getaway for the rich and famous. Being a frugal vagabond, I couldn't afford to stay there so I decided to drive back to Providence in Rhode Island, the smallest state in the USA.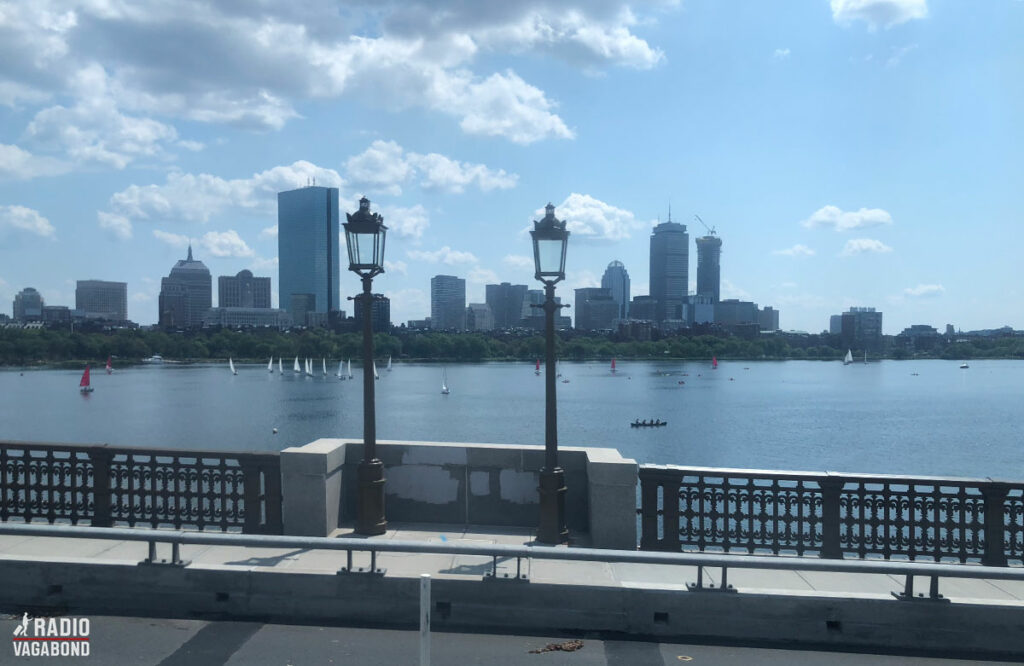 While driving, I listened to the Gimlet podcast called Crime Town which tells interesting accounts of the various mob-related crimes that occured in Providence in the 70s, 80s, and 90s. Basically, I was researching how to not feature in any future episodes…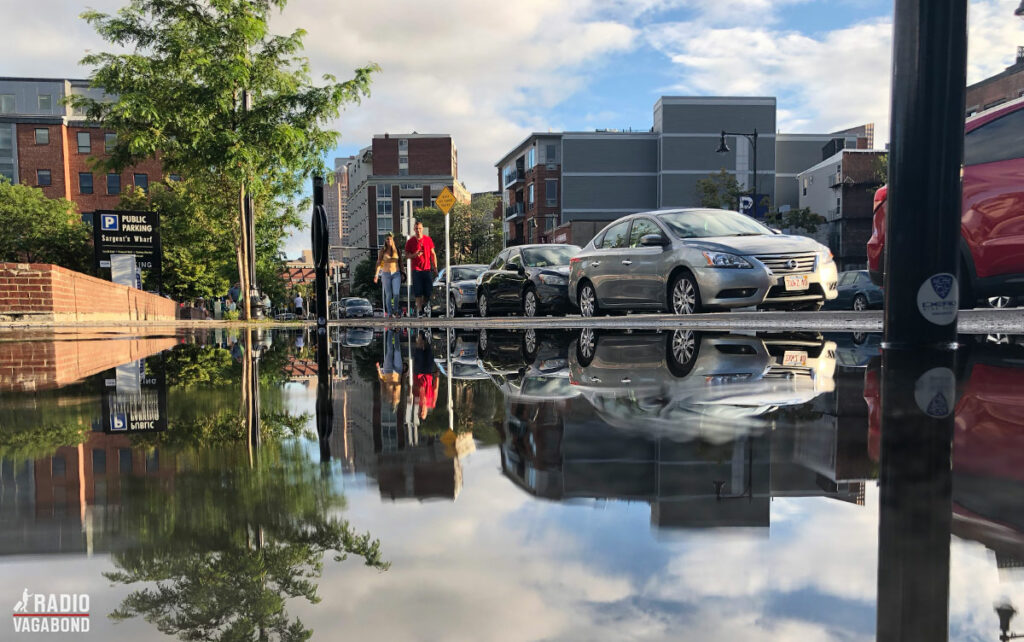 So, as I entered the city of Providence with the crime podcast playing in the background, my road trip officially began. I'll be doing a short stop in Canada but before crossing the border, my trip will take me through all the six states of New England. I'm going to spend nights in Providence Rhode Island, Colchester Connecticut, Wakefield Massachusetts, Durham New Hampshire, Cherryfield Maine, Lunenburg Vermont, and Burlington Vermont. 
There are so many adventures ahead and meetings with a lot of really great and interesting people. Season 6 of the The Radio Vagabond travel podcast is going to be one to remember – stay tuned!
Until the next time, my name is Palle Bo and I gotta keep moving. See ya!