SELAMAT DATANG DI BALI
Before the next season of The Radio Vagabond, I'm going to give you an episode from a unique luxurious place.
This episode was recorded in January 2020. I've kept it on the shelf because of the Covid-Pandemic, but now with the vaccine on the way, I feel it's time to give you some inspiration for a super special vacation in Bali.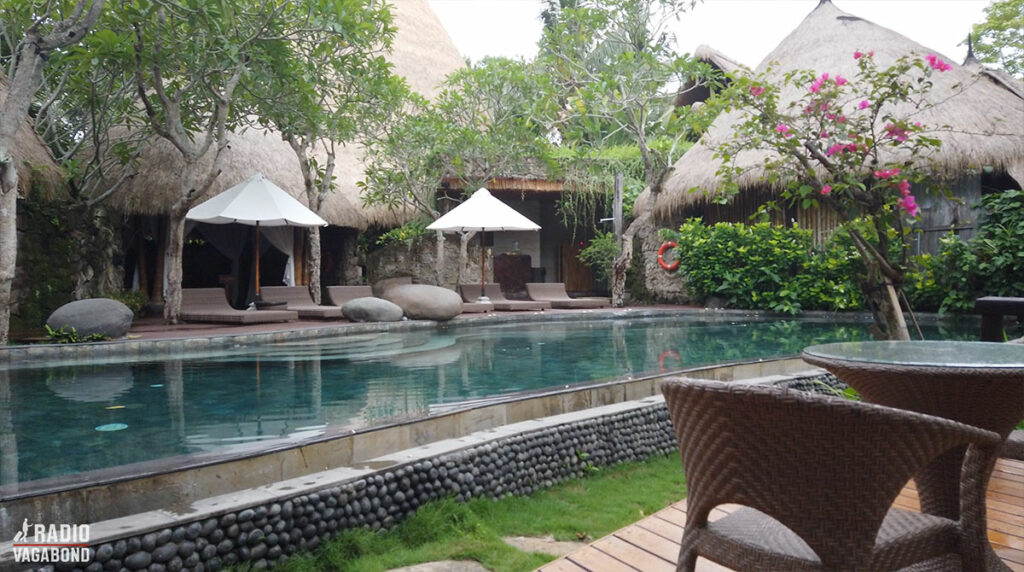 I MET JOHN IN LONDON
A few months earlier, in November 2019 I was at the World Travel Market (WTM) in London. This is a huge travel fair where the world's destinations, hotels, airlines, and anyone else working in the travel industry show what they are doing and make deals. I was there walking around with a press badge with my name on it, and when I came to the Indonesia stand a guy behind a table started speaking Danish to me. I have a very Danish name, and he guessed that I was a fellow countryman.
John Nielsen is his name, and he is the manager of Fivelements Retreat in Bali. I told him that I would be in Bali a few months later, and he told me to get in touch and we could organize a visit.
He showed me a brochure and a few videos of the place on his smartphone and it looked very idyllic and beautiful and I just had to accept his offer.
So, fast forward a few months and I see him again. At the resort in Bali.
ECO-CONSCIOUS WELLNESS RETREAT
Nestled on the banks of the Ayung River in the center of Bali, Fivelements Retreat Bali is a multi-award-winning eco-conscious wellness retreat. It's deeply rooted in the ancient traditions of Bali, and that's a part of why it's a peaceful sanctuary to embrace authentic Balinese Healing, Plant-based Cuisine and Sacred Arts.
They opened in 2010 as the company's flagship wellness destination bridging the wisdom of traditional healing cultures with innovative wellness concepts.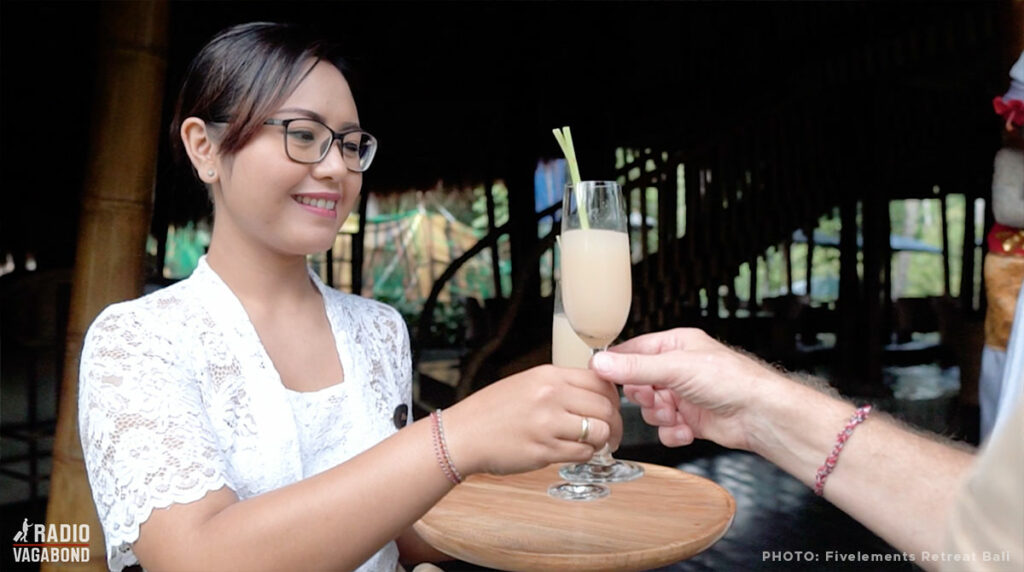 Getting to the place, I was driving through a small authentic village with narrow streets and tiny (not so fancy) houses. So that made the contrast to what I was faced with inside the retreat even greater.
At the reception, I meet the manager John Nielsen again. He takes me for a walk around the resort.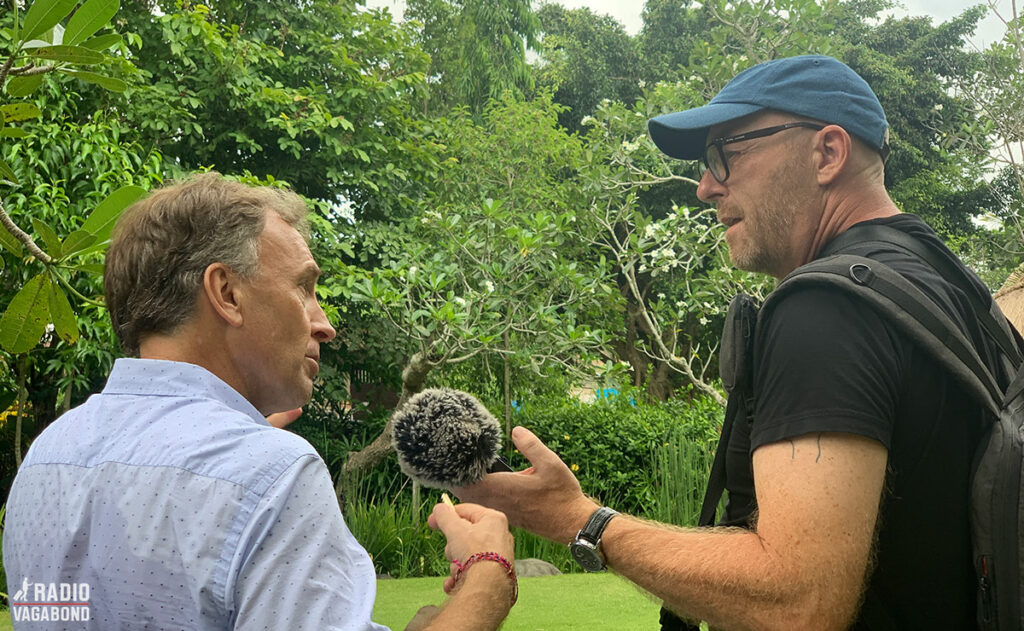 JUNGLE-LIKE FEELING
Fivelements Retreat is in a very green area with small, curved pathways leading through the area with a lot of grass-roofed huts and houses. I hear the soothing sound of the river running through the area, the birds in the jungle-like forest, and occasionally the sound of a bell and a crackling fire – where people are meditating, mindfulness, or having a traditional fire ceremony.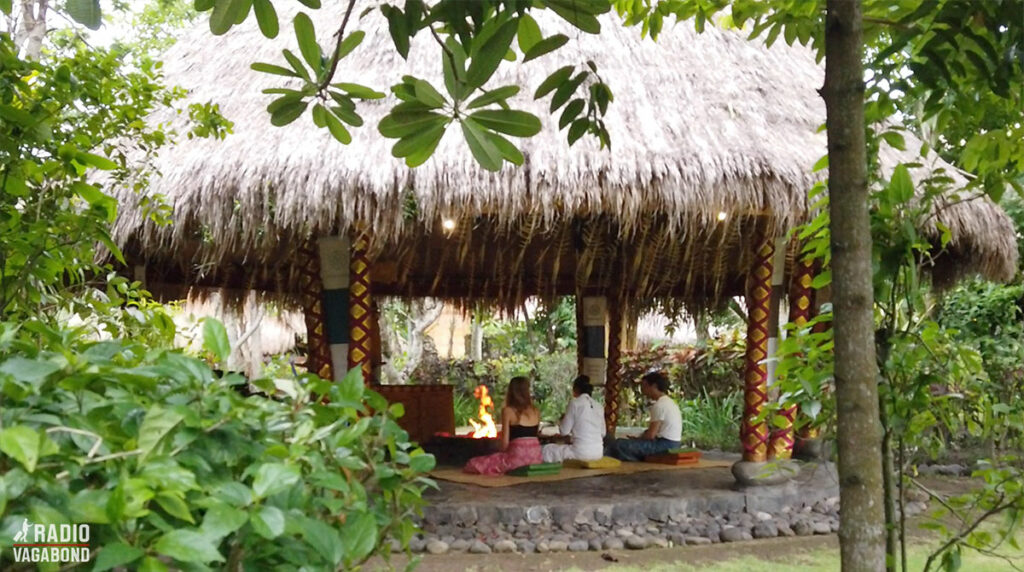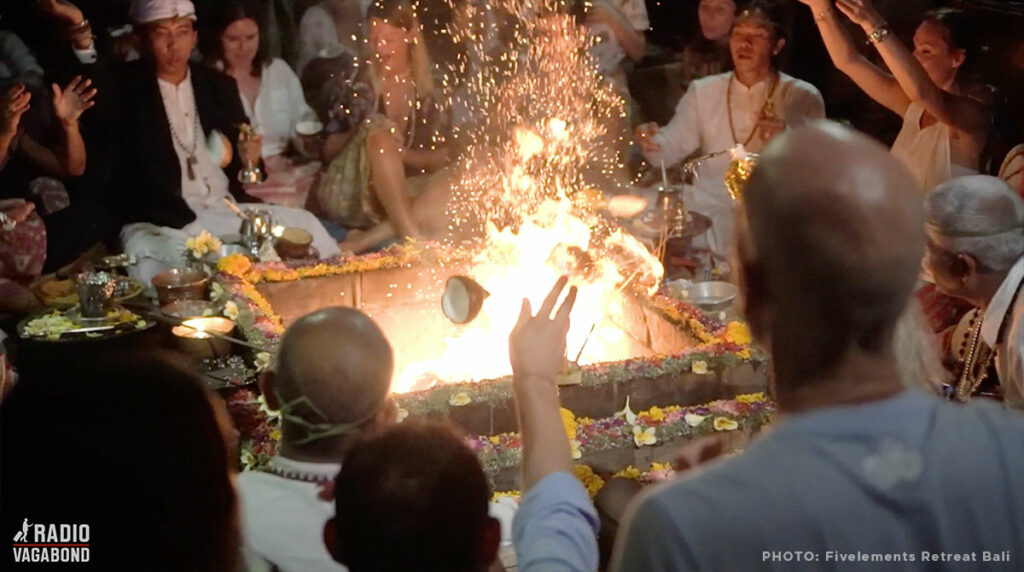 SACRED SPACE
Right next to the fireplace, is what they call The Sacred Space. It was actually their plan to build the reception right here but then they discovered – almost by coincidence that there was something weird going on at this place. The rocks get warm even on a cloudy day, metal has seen to be spinning on a rock and some people will feel a sensation when meditating here.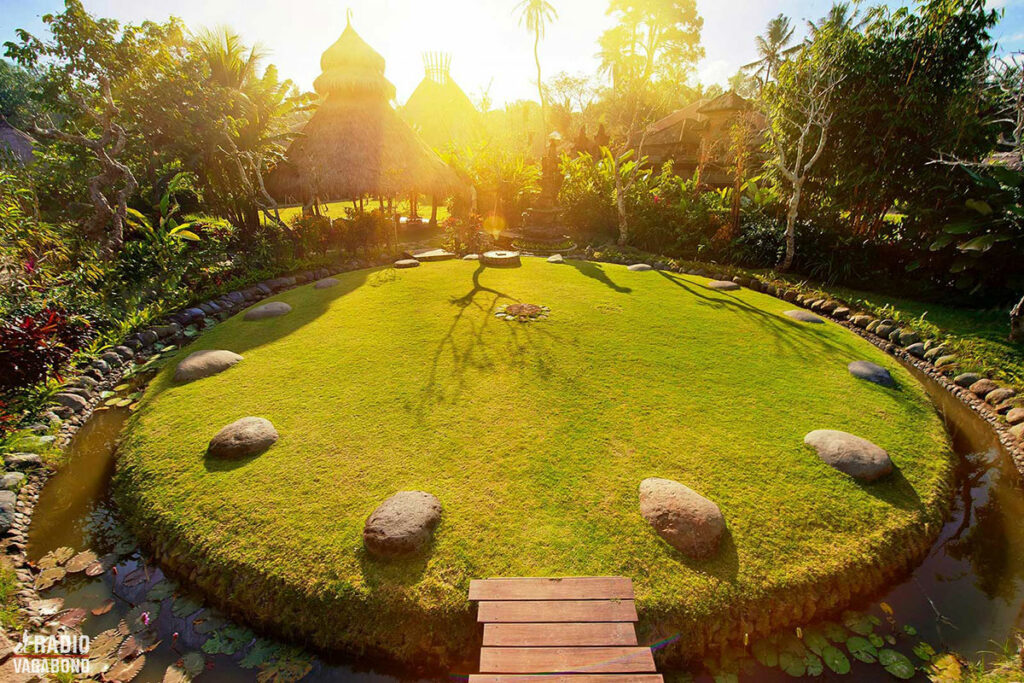 PLANT-BASED RESTAURANT
We move on down a small pathway. On our left hand is their award-winning Sakti Dining Room – based on a farm-to-table philosophy.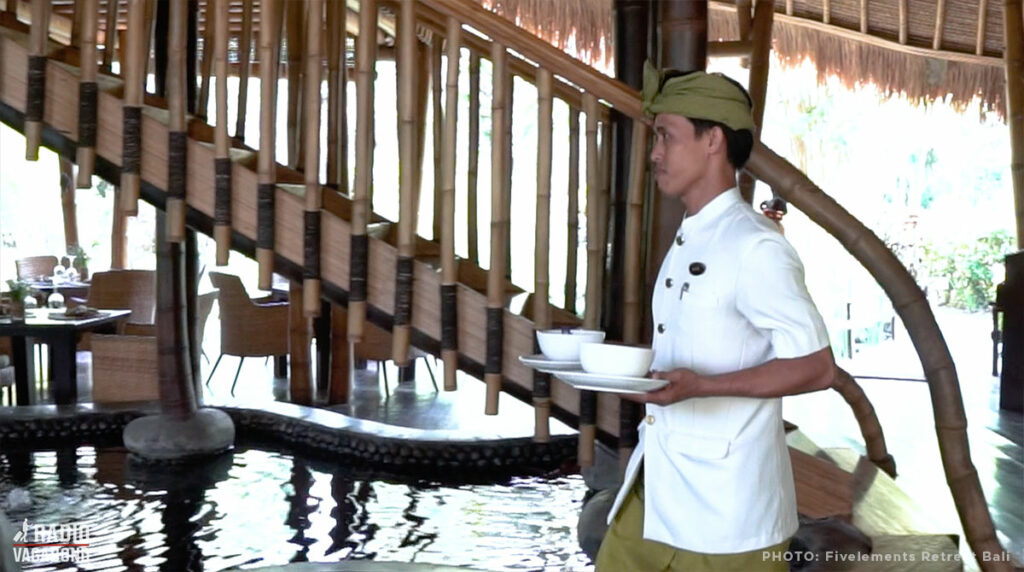 Here they serve a plant-based menu that's prepared with love, passion, and attention to detail. The menu is designed to give optimal plant-based nutrition and high energy and at the same time inspiring a gastronomical journey aimed to nurture body, mind, and soul. The food was phenomenal. I'm not a vegetarian, but I must say I did not miss the meat.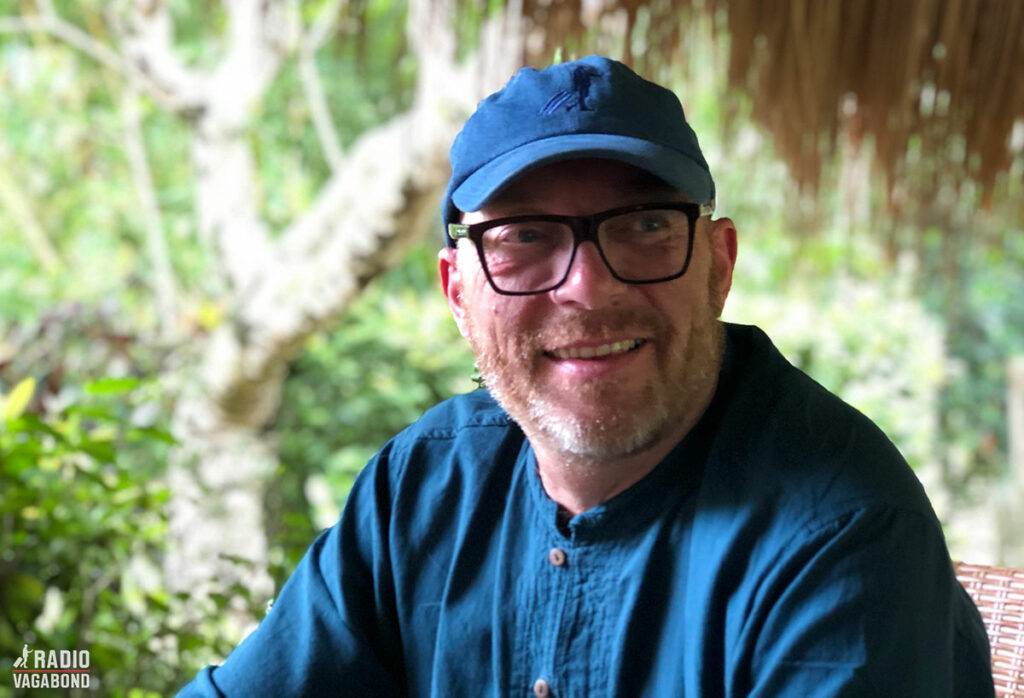 Not only does it taste good – it also looks fantastic. A thing to experience is the Signature Chef's Specialty Tasting Menus.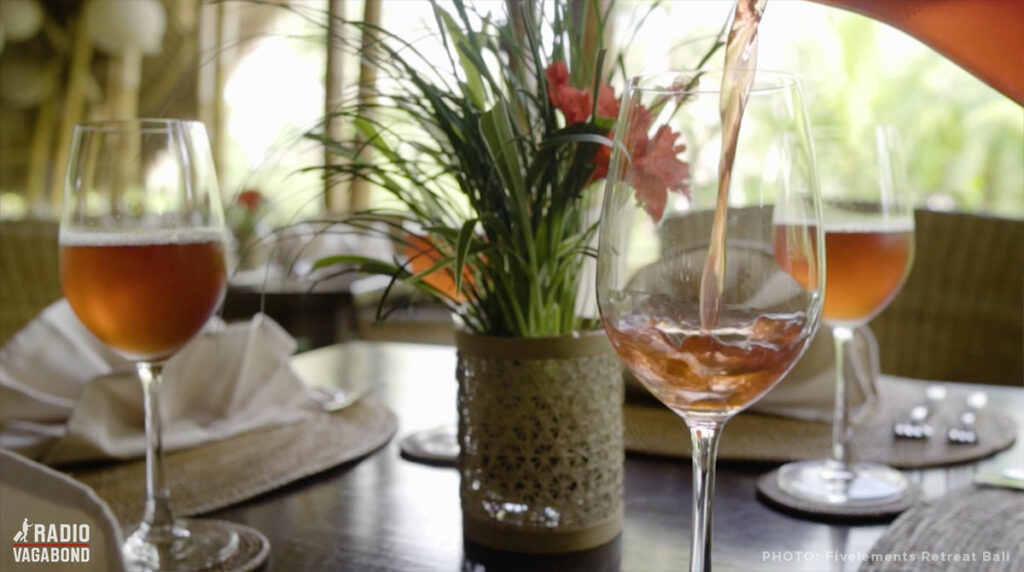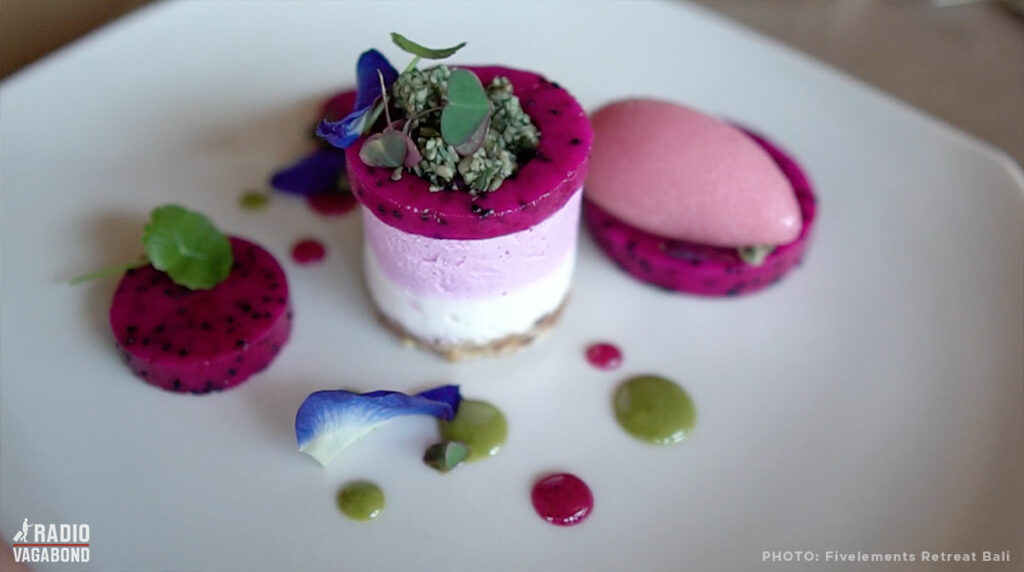 IN THE GARDEN WITH TWO CHEFS
This cooking process starts with sourcing the finest local ingredients at the height of the growing season. They support local farmers, sustainable agriculture, and environmentally friendly products.
But they also have a small garden themselves, and as I was walking through the area with John, I got to meet the talented Balinese chef, Sr. Sous Chef, Made Tantra.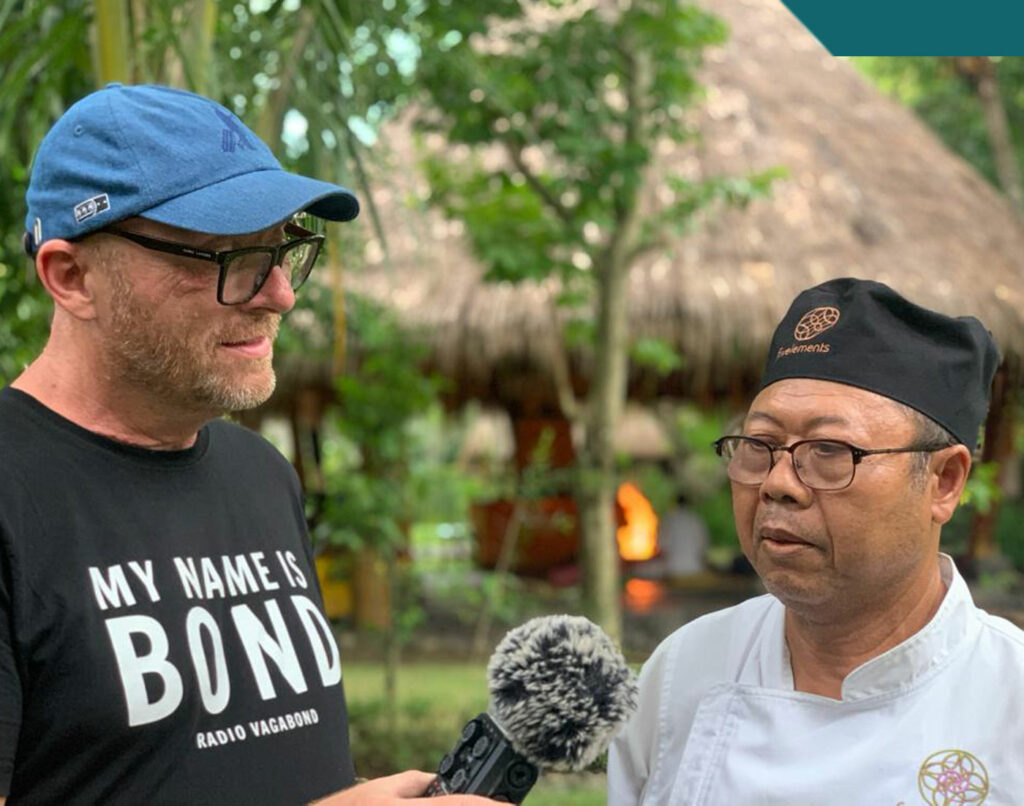 As I'm standing there chatting with the passionate chef for this episode, John interrupts us, to introduce me to another chef: His good friend Brad French who is a renowned chef and cuisine lecturer from Le Cordon Bleu in Australia. Brad is not here to cook, only to relax, have a few massage treatments, get some inspiration from the local food here – and visit his old friend John, and see what he's up to here in Bali since he worked with him in Australia.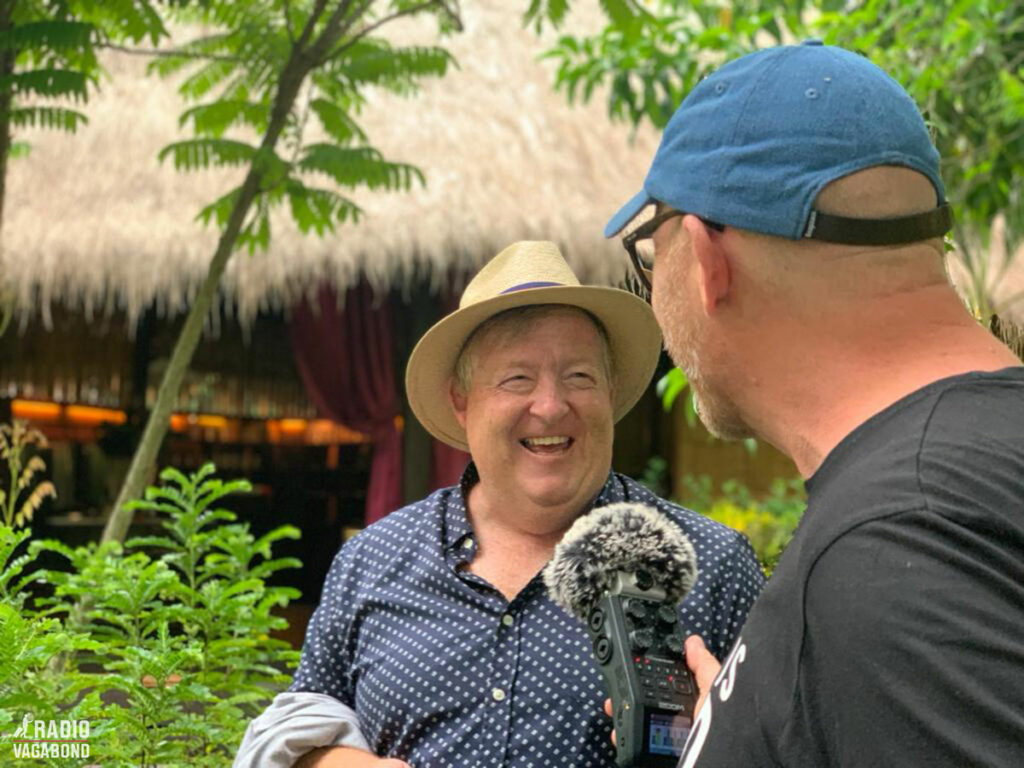 THE HISTORY OF FIVELEMENTS
They started out with nine Eco-Luxury Sleeping Suites. Independent villas along Bali's sacred Ayung River. These suites feature lofty, grass-roofed ceilings, breezy interiors, and recycled timber flooring. Each suite features both an indoor and an outdoor bathroom with an open-air rain shower. And a private riverside bathtub, hand-carved from a single stone.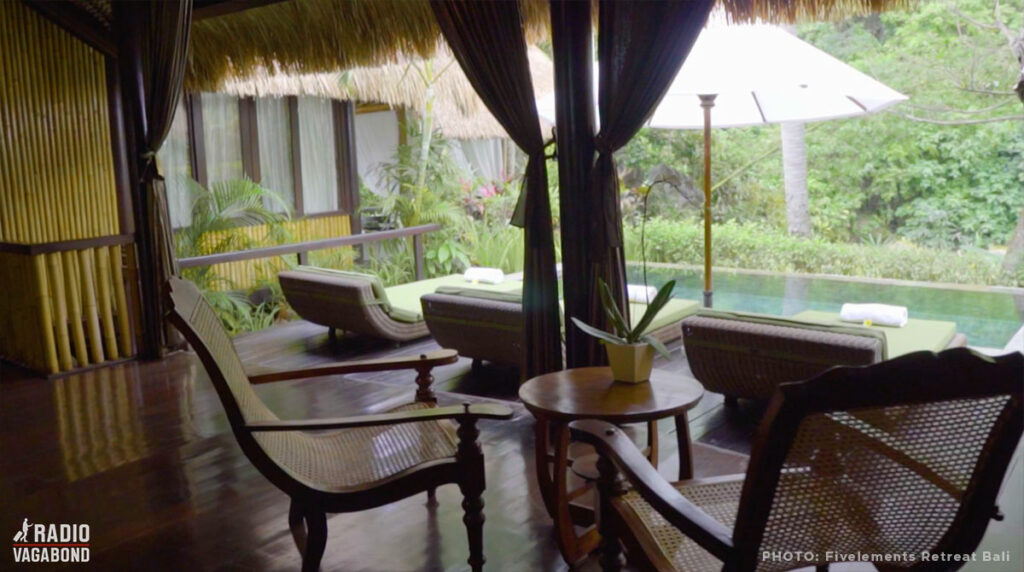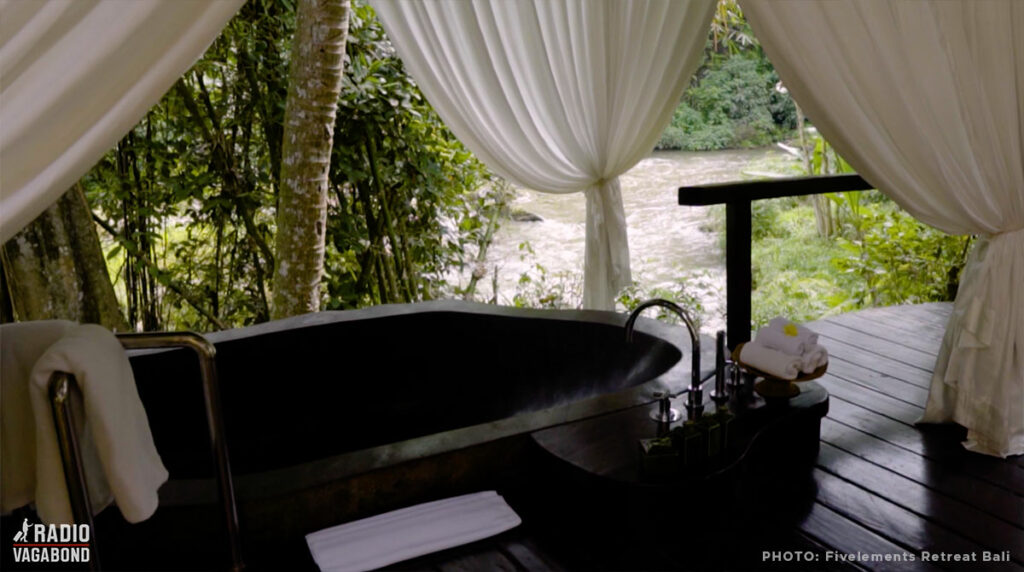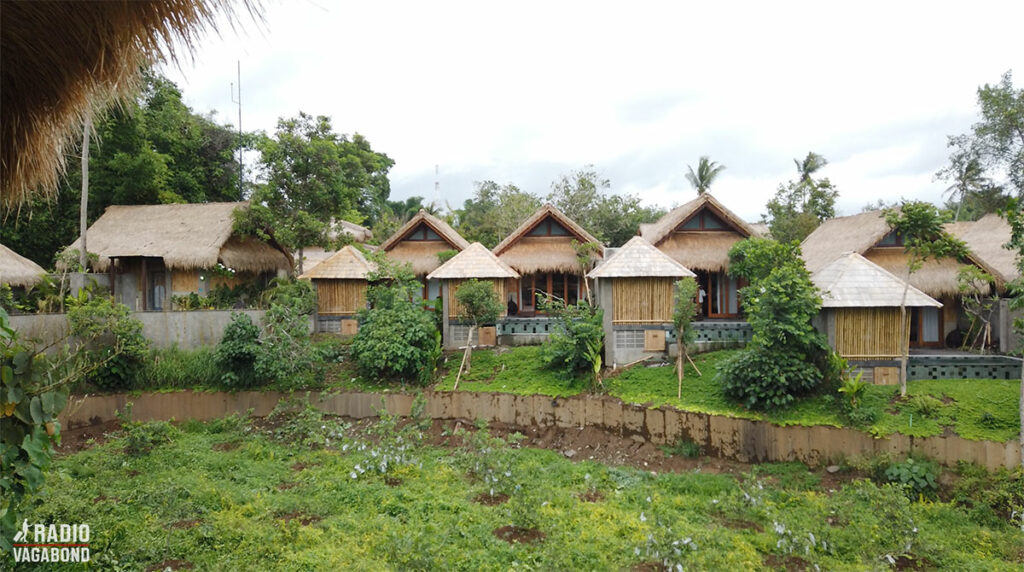 Just at the time of my visit they were finishing 11 more Sleeping Suites, so they now have 20 in total. In fact, I was the first to sleep in my suite. Also, still they were working on the biggest of them all – their "Signature Suite". But even before that, they had guests complaining – or just mentioning the construction noise. But that wasn't what it was. It was actually the sounds of the Gecko and the other animals of the jungle.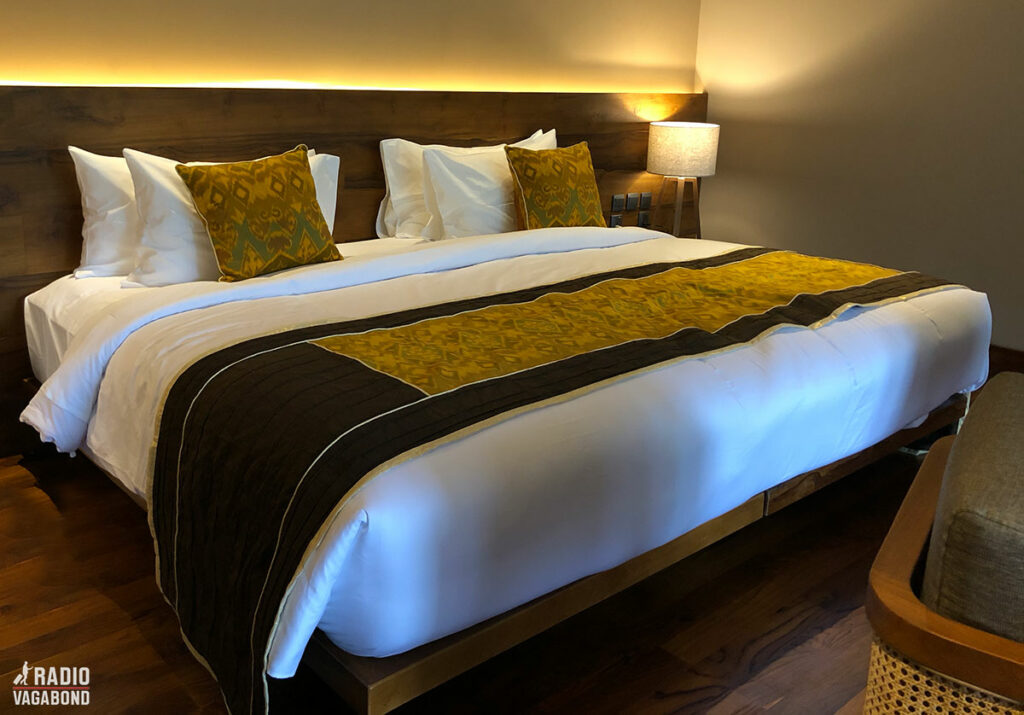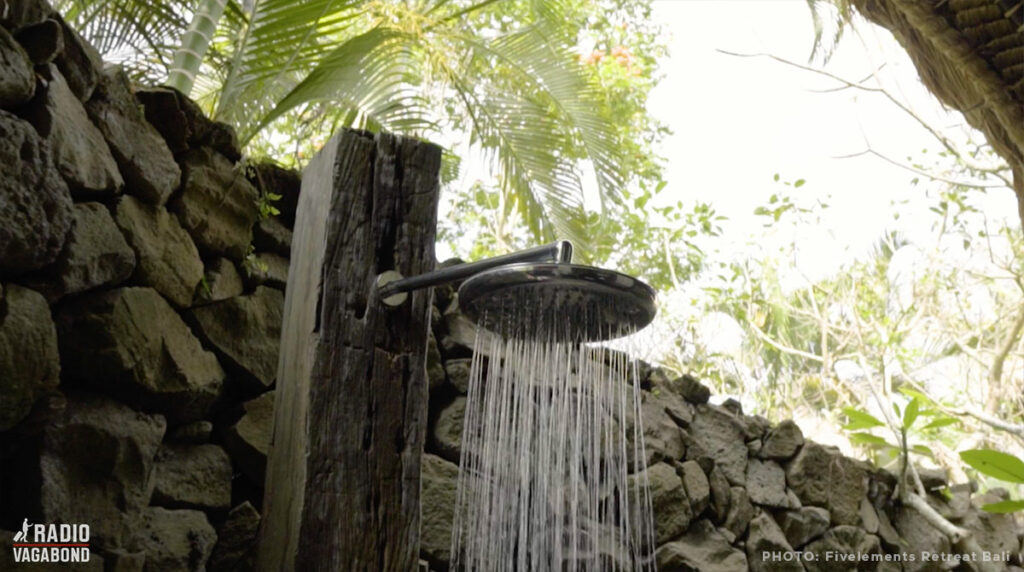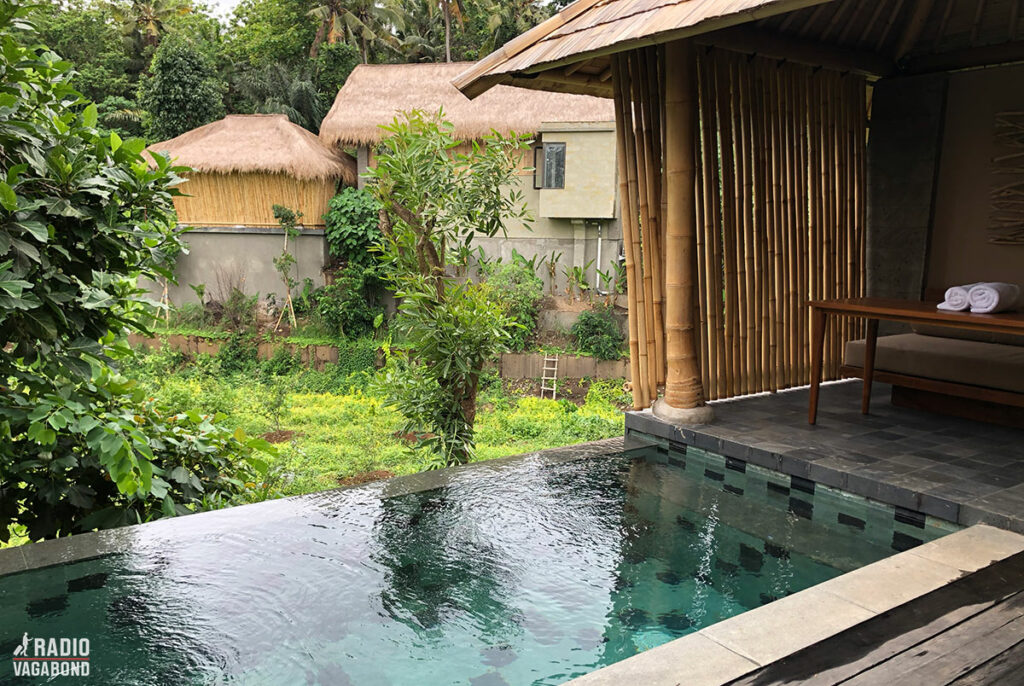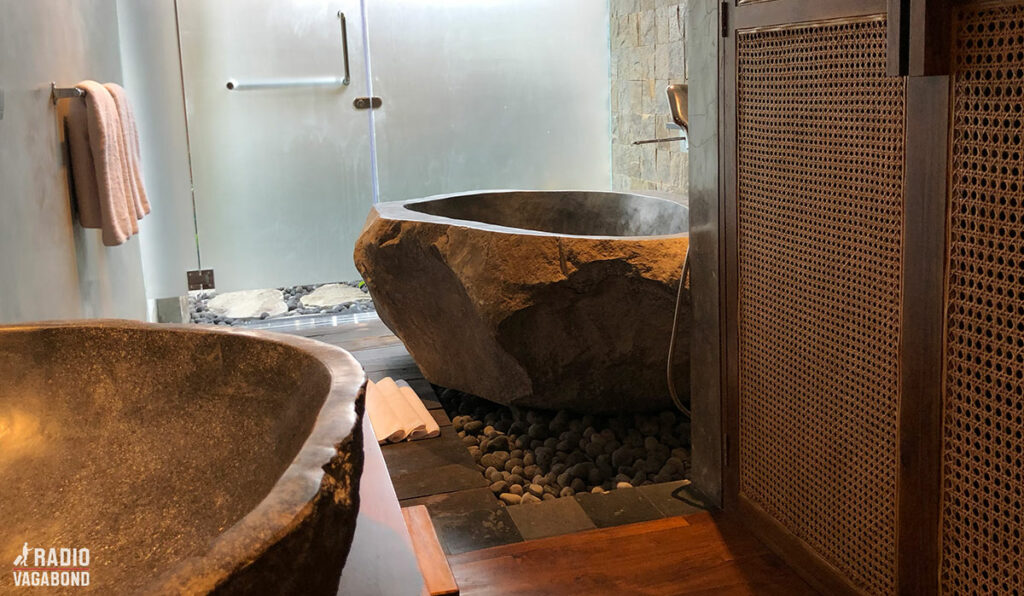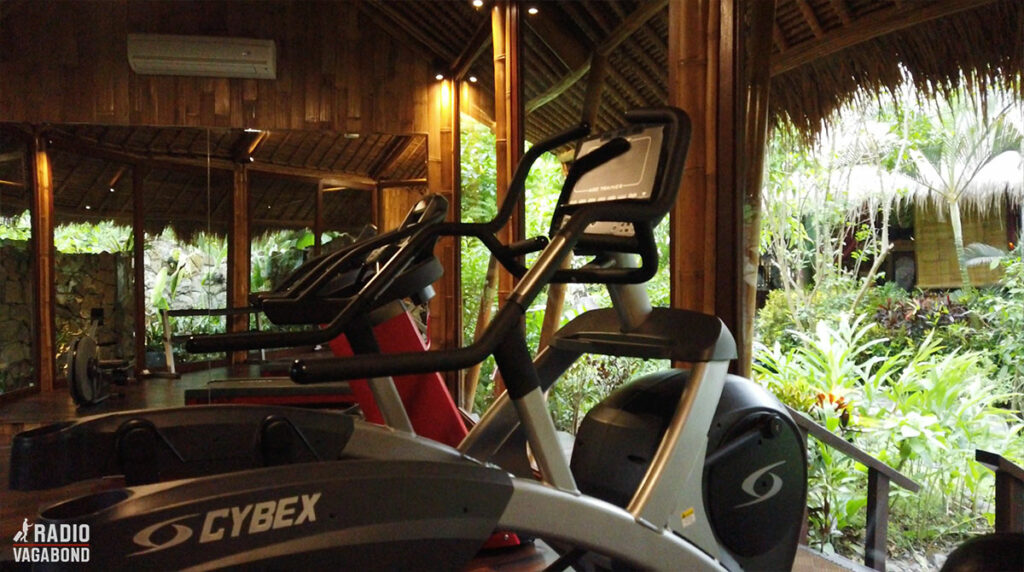 MY FIRST YOGA CLASS
They offer a number of treatments at Fivelements one of them being complementary yoga every morning, and I decided to do that. Even though this was my first yoga class, I really enjoyed it. After the class I had a chat with the yoga instructor. In the episode, you can hear her tell the story of how she was able to put out a fire – because of her being in such good shape.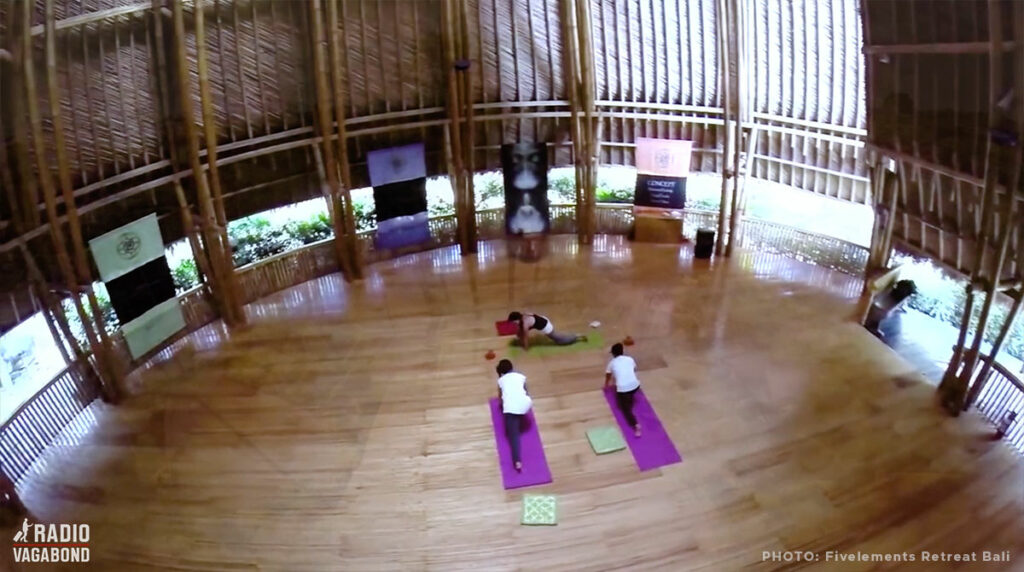 The yoga place almost looks like a spaceship. It's a round tipi-like room with a hole in the top of the grass roof (or rather "alang-alang" the bi-product from rice production). And with the 26 meters, it's very high.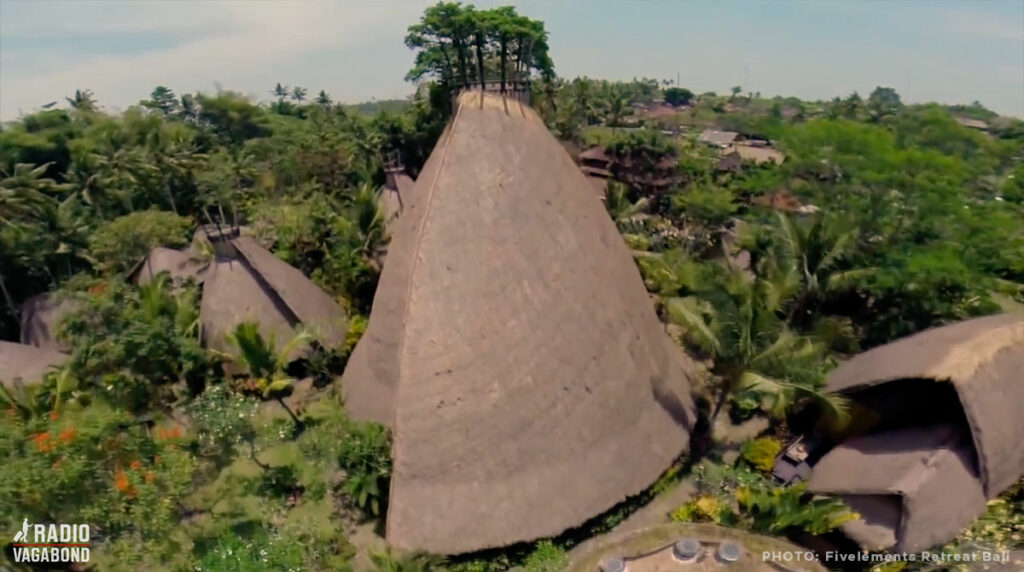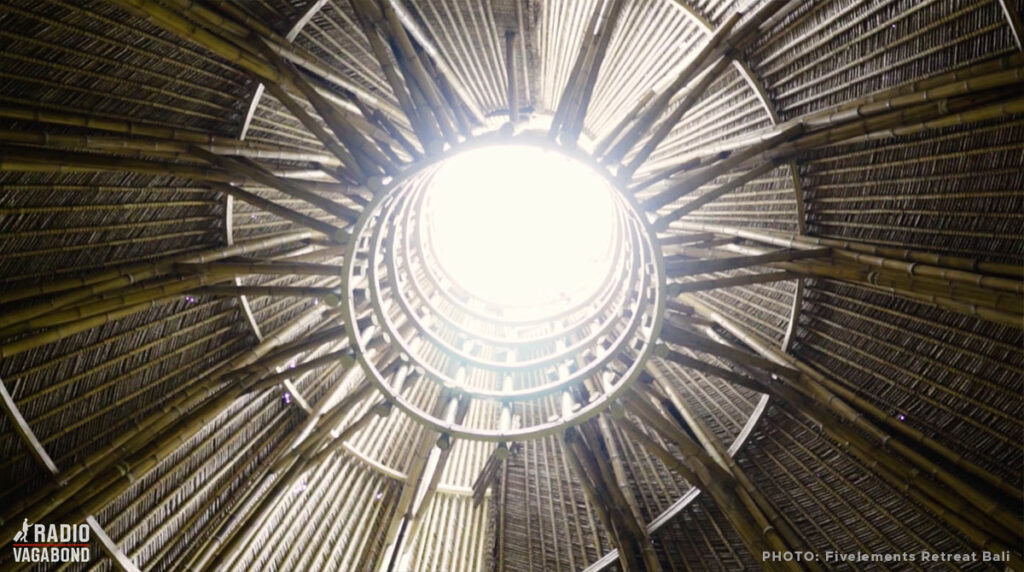 INSTAGRAMABLE
As I'm walking around with John, I'm carrying a microphone, trying to record what he's saying … and at the same time wanting to take pictures everywhere. It is very "Instagramable".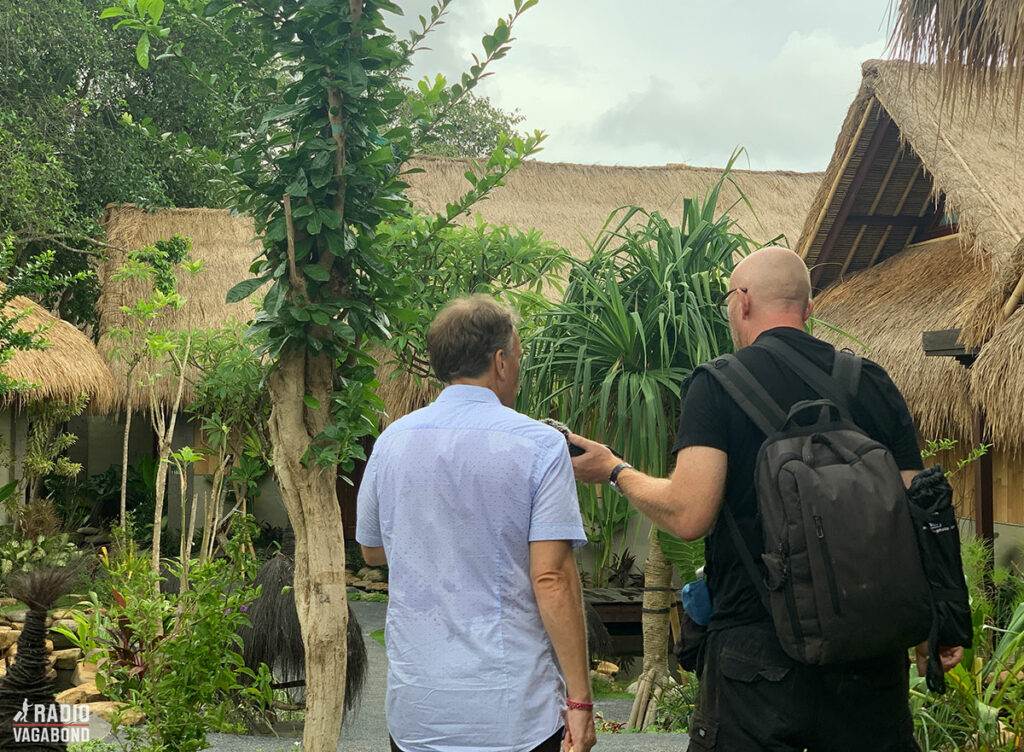 We also took a walk in the original part of the retreat. As mentioned, they started with nine eco-luxury Sleeping Suites set along the river. These suites also feature lofty, alang-alang-roofed ceilings.
WELLNESS TREATMENTS
On our way to the big pool, we pass a smaller pool where they do a very unique 'Water Healing Treatment', also known as Watsu. The water healing therapist glides you gracefully through the water and applies artful stretches and luxurious massage assisted by the water. I didn't try it, but it sounds amazing. It should be profoundly relaxing and nurturing, as this therapy recalls the safety, timelessness, and peacefulness of the womb.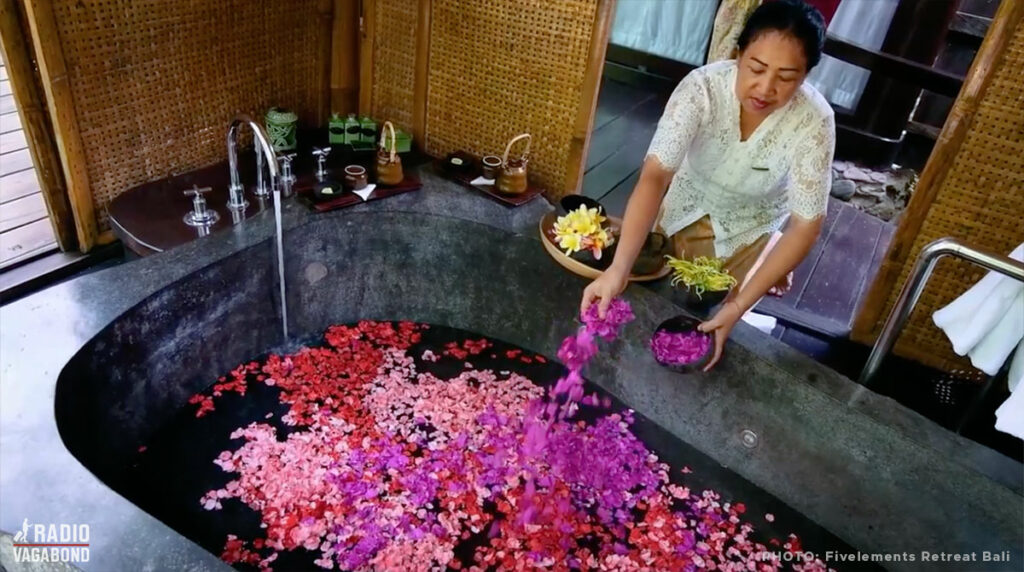 I ended my stay sitting in an outdoor bathtub filled with fruits and vegetables overlooking the river after a wonderful massage. It couldn't have been more idyllic.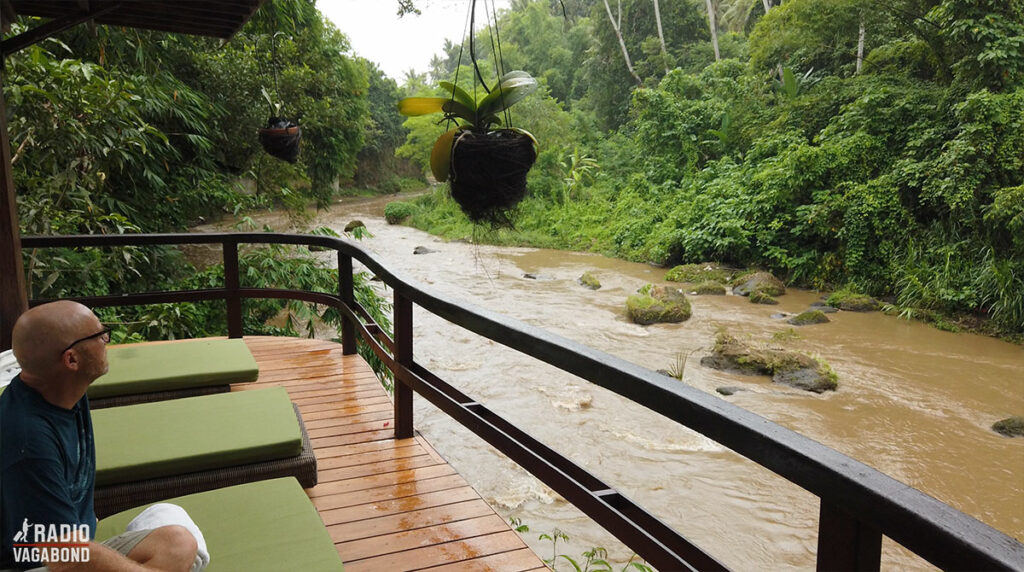 OPEN NOW
They are open now, so if you are in Bali – or you are able to get to the island when the borders are open after the Pandemic, you should treat yourself and your significant other to a stay there.
The rates are probably a bit lower right now (because of COVID), but I just made a quick search and found that a stay at Fivelements Bali Retreat will set you back around 110 USD/91 EUR for a room for two people per night – including breakfast. That's surprisingly low for all that luxury.
And that's if you book directly on FivelementsBali.com. If you go through The Radio Vagabond's normal sponsor, Hotels25.com, you can actually save around 15%.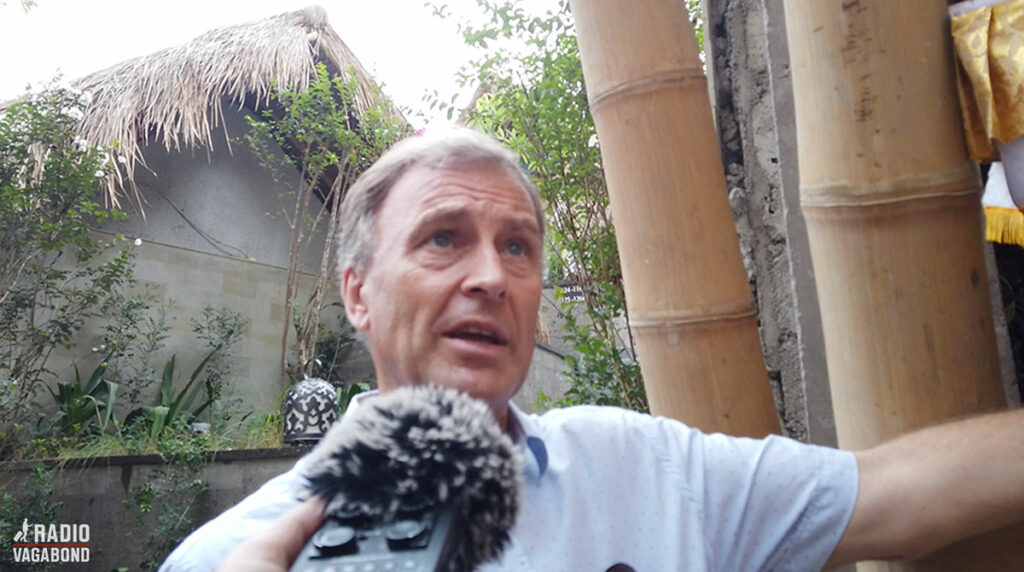 NEXT STOP NEW ENGLAND
In a few days, we start the next season, and we're heading back to North America. I'll take you on a road trip through the six states of New England, then a bit in Canada, upstate New York, Texas, Mexico, and Florida. But we start in Boston this coming Wednesday.
My name is Palle Bo and I gotta keep moving. See you.
DISCLAIMER: 
I was invited to stay there for a few days because of this podcast – and in the hope that I might inspire you guys to visit them. But as previously when I do those trips and visits like this, I'm not obligated to say anything I don't mean. Everything I say is my own genuine opinion. I'm basically just describing my visit.