DOBRO DOŠLI U HRVATSKU
Let me recap my Balkan road trip so far… I started in Albania, then I went to Kosovo, Montenegro, Bosnia and Herzegovina and now, I've arrived in Croatia. If you haven't heard the other episodes from this region, I suggest you go back and do that too.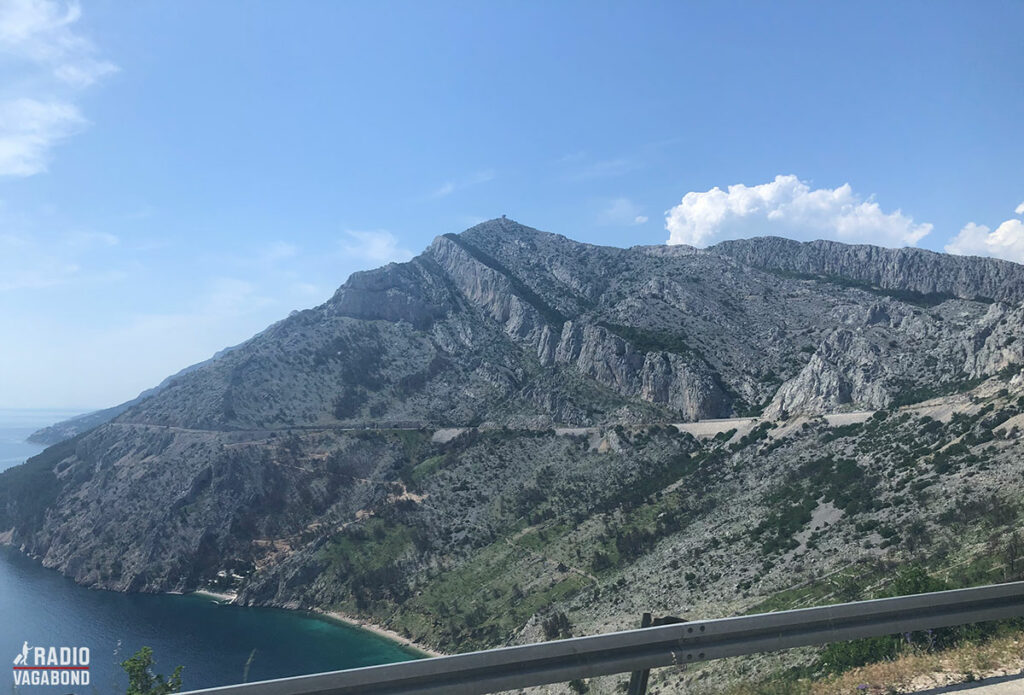 Croatia is a country in Southern Europe with a fascinating history, cultures, and a lot of incredible outdoor attractions and historic monuments. The capital is Zagreb and the official language is Croatian – that is not that different to some of the other languages in Ex-Yugoslavia.
Unlike Kosovo and Montenegro, they don't have the Euro… their currency is "Kuna", even though they are a member of the European Union.
That happened in 2013 and that makes Croatia the newest member of the EU – and some of the other countries in Ex-Yugoslavia would love to join them. Both North Macedonia, Montenegro, and Serbia has applied but still not accepted. The same goes for… Albania and Turkey.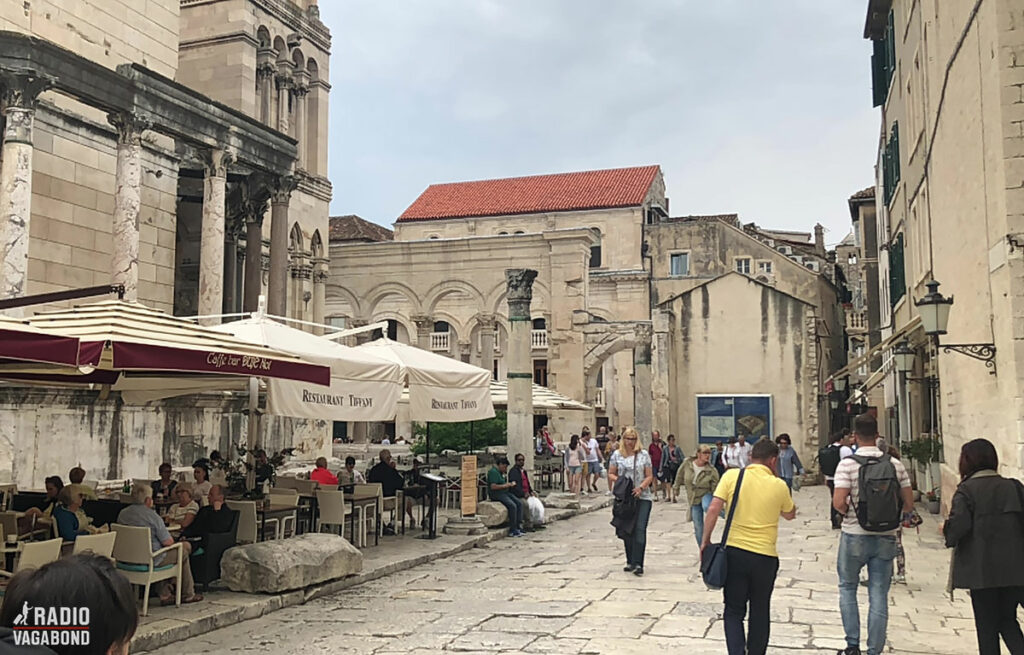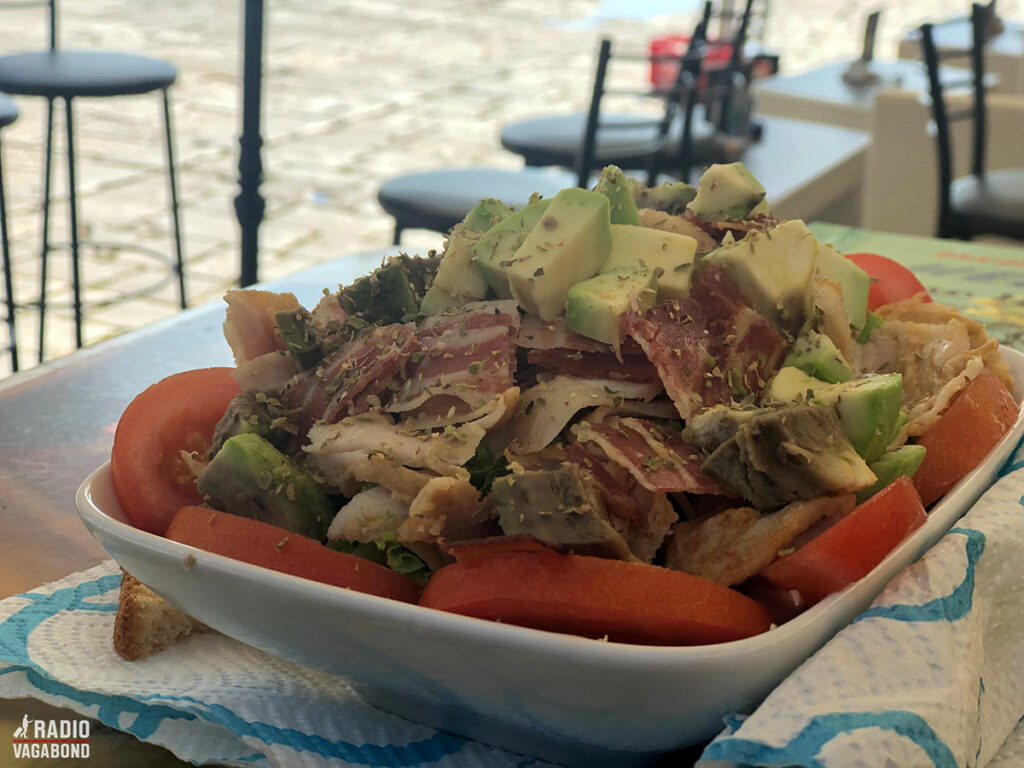 With a population of around 4 million and an area of 56,000 square kilometres is it a small country… Slightly bigger than Denmark and a bit smaller than Ireland.
Their neighbouring countries are Hungary, Serbia, Montenegro, Slovenia, and Bosnia and Herzegovina. And across the Adriatic Sea is Italy.

FREE WALKING TOUR IN SPLIT
One of the things I do often when I get to a new place, is to go on a so-called "Free Walking Tour". I find them all over the world, and it's a great way to get introduced to a new place. It's called "free" but technically you're expected to pay a tip. People always do but it is really your choice.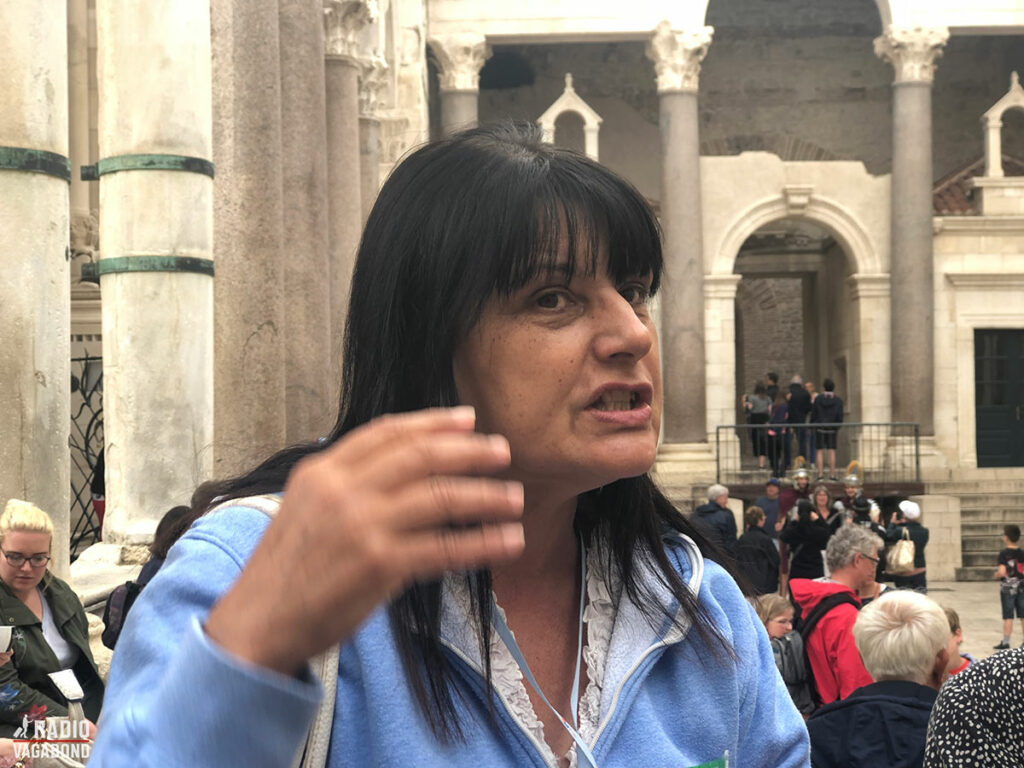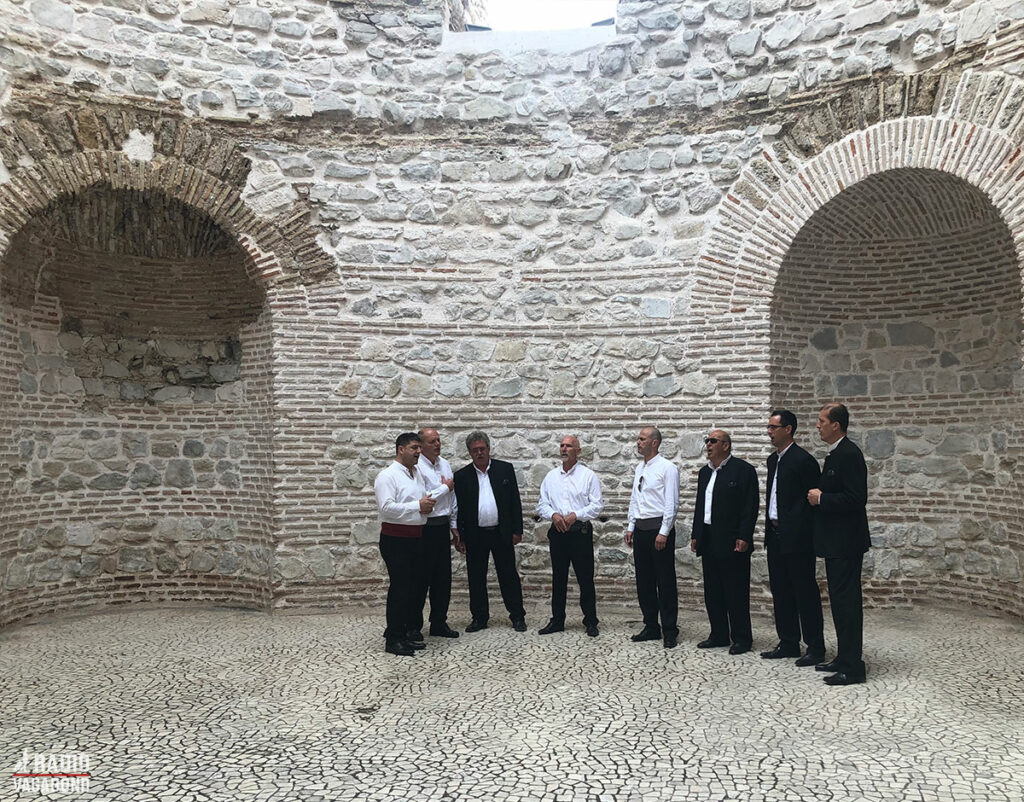 Here in Split there's so much history, so I went on one with a guide who really knows her little city and the history behind it. And she showed us where she lives herself – in a building that is 400 years old.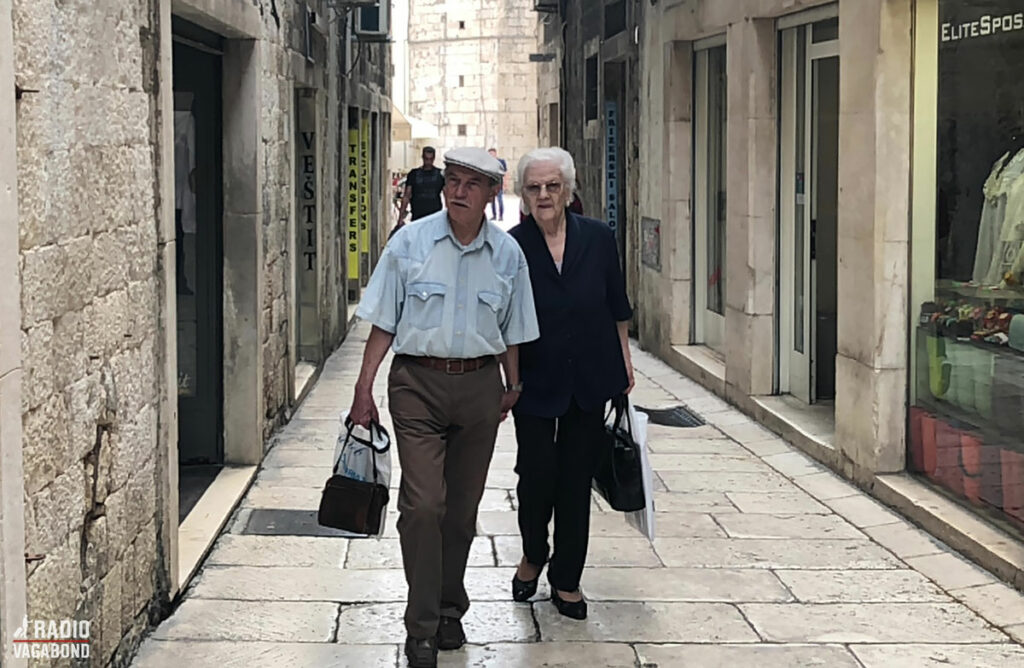 GAME OF THRONES SET WITHOUT DRAGONS
We also went to one of the places where scenes with the dragons from Game of Thrones were filmed. The dragons were gone, but there was a bit of turmoil. A local man crossed a barrier and was washing his face in a wishing well. When one of the guards told him not to do it, he felt the guard was humiliating him in front of us and they almost got into a fight.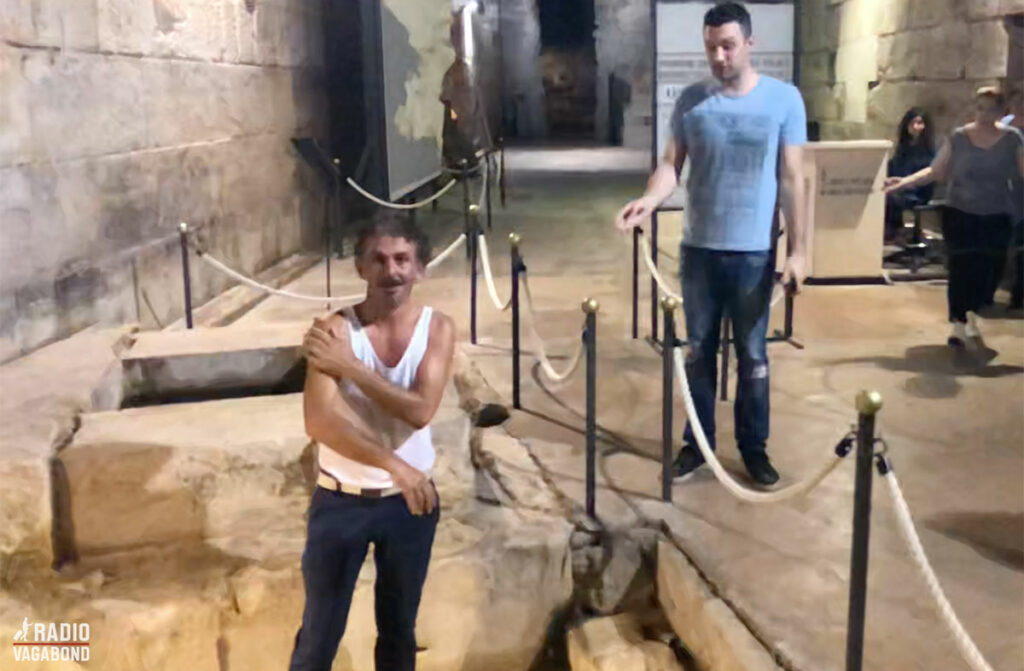 The tour guide told me that the strong reaction might be because of PTSD from the war.
A QUICK VISIT TO THE ISLAND OF HVAR
The island of Hvar is a one-hour boat ride from Split and is called the queen of the Croatian Dalmatian islands. Thanks to the mild climate, the warm winters and pleasant summers Hvar receives many guests every year.
According to HvarInfo.com, we're attracted by the dense Mediterranean nature, the rich tradition and architecture, and the nightlife.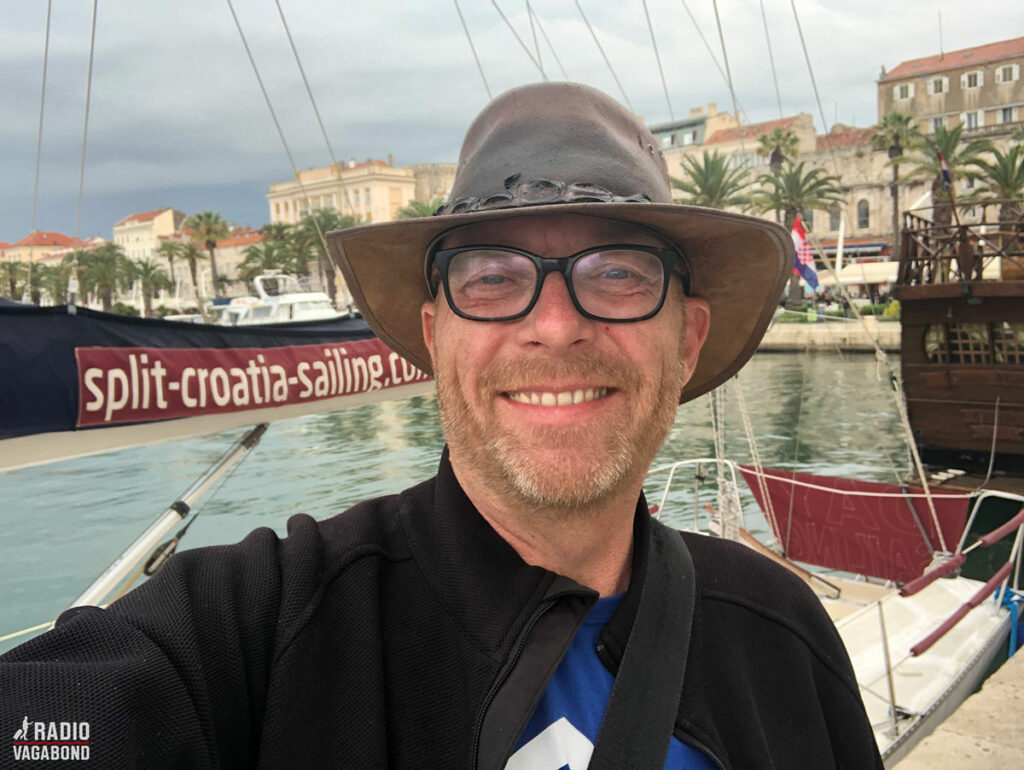 The boat arrived to Stari Grad. It's the oldest town in Croatia dating back to 384 B.C when the Greeks settled here on the island and named it Pharos. Now it's called Stari Grad ("old town") and is in a landscape where the deep blue bay touches the green of the field with vineyards and olive-groves.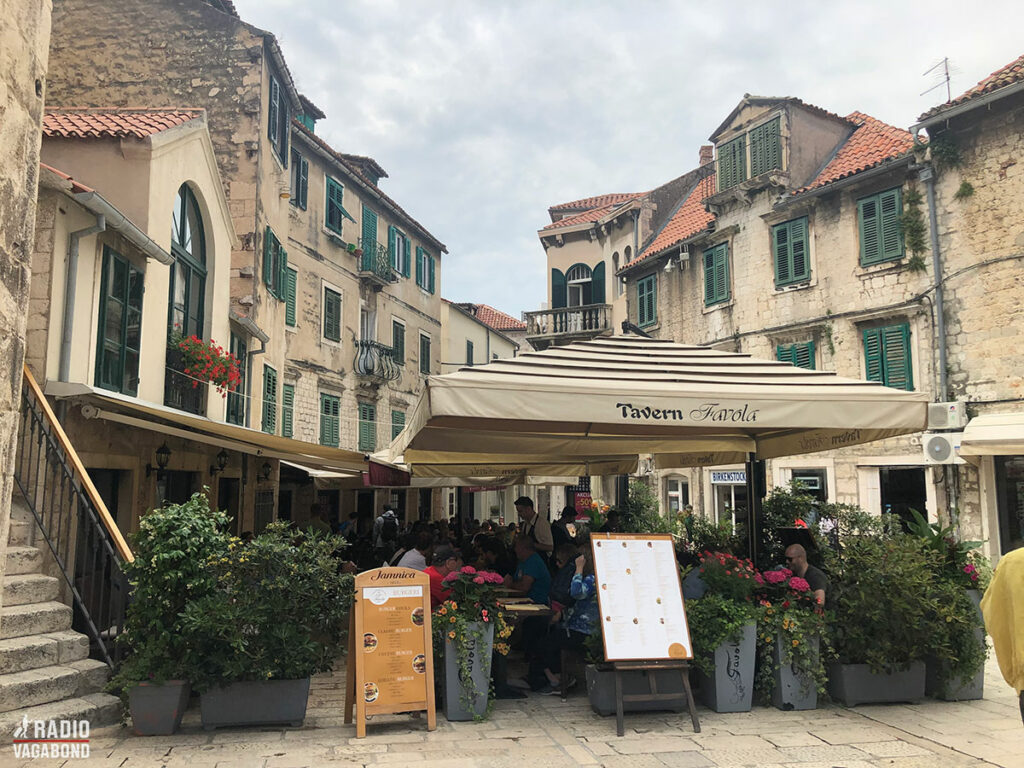 I spent a few hours walking around in the hilly streets of Stari Grad, taking it all in. Browsing through the many small shops on the pier and having a nice lunch. A bit overpriced though since this is a very touristy place.
This is an island that it might be worth spending a bit more time on, since it has much more to offer than just Stari Grad.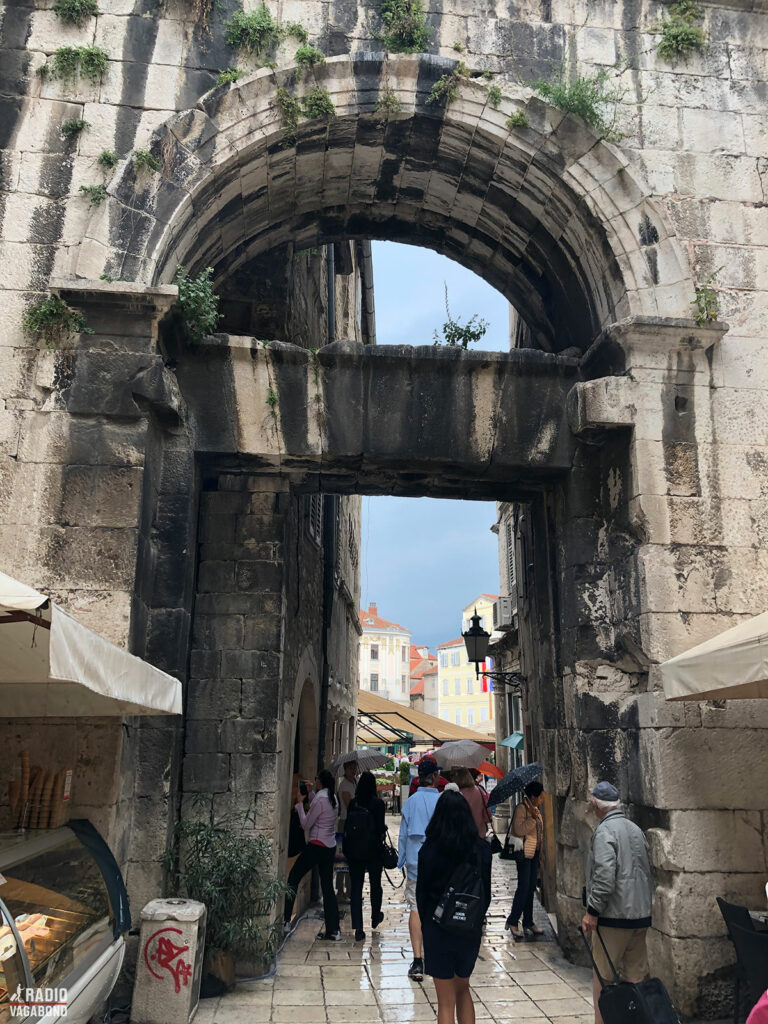 7 FUN FACTS ABOUT CROATIA
You might think it's a new country – after the breakup of Yugoslavia… but they have been that before: In the year 879, Croatia was internationally recognized as an independent state. 46 years later they became a kingdom and maintained its sovereignty for two centuries.
Croatia has more than 1,200 islands off the coast of the mainland, but only 48 are inhabited. 
The city of Dubrovnik, in Croatia, had one of the first medieval sewer systems in Europe.
And speaking of Dubrovnik … it was the main film location for King's Landing in Game of Thrones. Split (where I am right now) was also used as one of the film locations.
Nikola Tesla was born in Croatia – the northern region of Lika.
Croatia is one of the greenest countries in the world. The country is home to 11 Nature Parks, 8 national parks, and 2 nature reserves. 
According to Alfred Hitchcock, the city of Zadar has … as he called it: "the most beautiful sunset in the world, more beautiful than the one in Key West in Florida."
BEAUTIFUL SUNSET IN ZADAR
And Zadar is my second stop in Croatia… I have to see if good old Alfred was right.
Another things Zadar has going for it is that it's a region rich in history and natural beauty, and still relatively undiscovered. Here you can wander quiet streets of marble, enjoy cheaper prices than in the southern part of the country and in Split and Dubrovnik. Ryanair and EasyJet fly direct to the city.
The best spot to watch that sunset that Hitchcock named the most beautiful sunset in the world – with a drink in hand is Café Brazil, close to the Monument to the Sun.
CREATIVE ARTWORK ON THE WATERFRONT
It's a 22-meter diameter circle with three hundred, multi-layered glass plates placed on the same level as the stone-paved waterfront… solar modules underneath. There are lighting elements installed in it that turn on at night and produce a beautiful light show. It's like a giant, solar-powered public dancefloor.
What makes this attraction even cooler is that there are plans to now refurbish it and make it interactive so you will be able to dance across the sun and see the lights respond to your movements.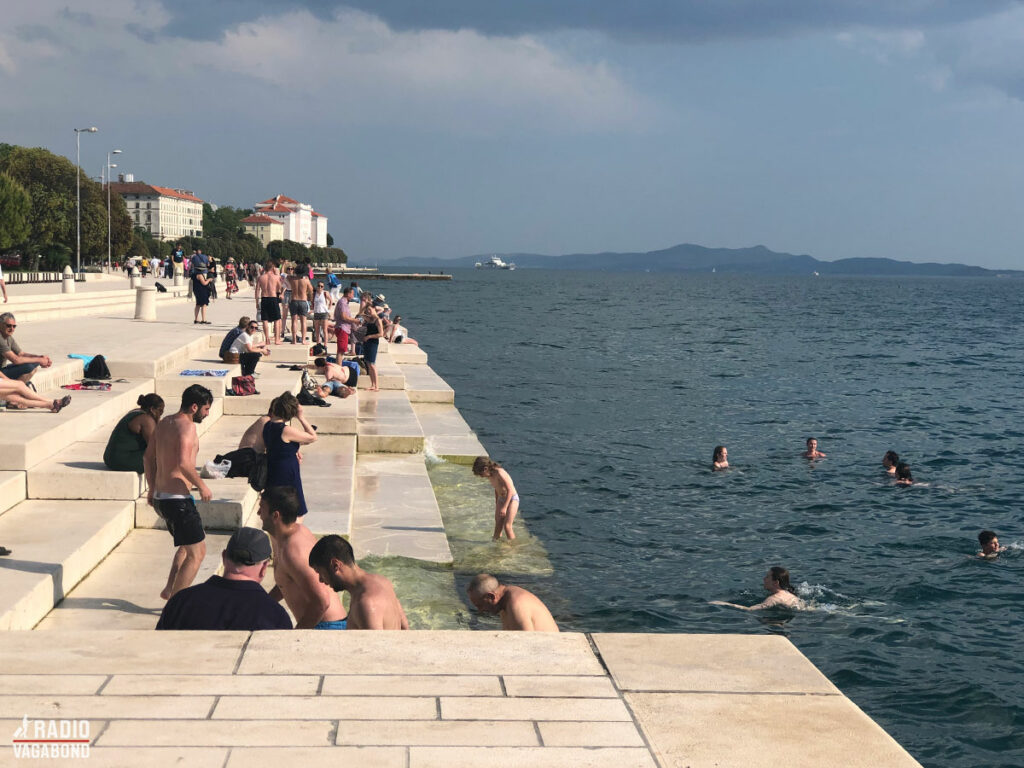 There's another creative attraction next to this monument… the Sea Organ. This is an art installation, formed by cleverly cutting steps into a section of the concrete waterfront promenade. These have underwater pipes in them that plays musical notes when they are filled with water – and create a harmonica effect that sounds as if each wave is gently sighing.
It's the plan to have the lights on the Sun Monument correspond to the sounds created by the Sea Organ. All while you watch the beautiful sunset.
THE BEST BEACH IS A SECRET 
Just a short ferry ride from Zadar is Saharun, one of the country's best beaches. Its white sand – which actually is unusual for Croatia – and turquoise shallows waters makes it comparable to the Caribbean. And it's actually quite undiscovered. Outside of July and August, there are really not many people there. Let's keep it a secret so don't tell everyone.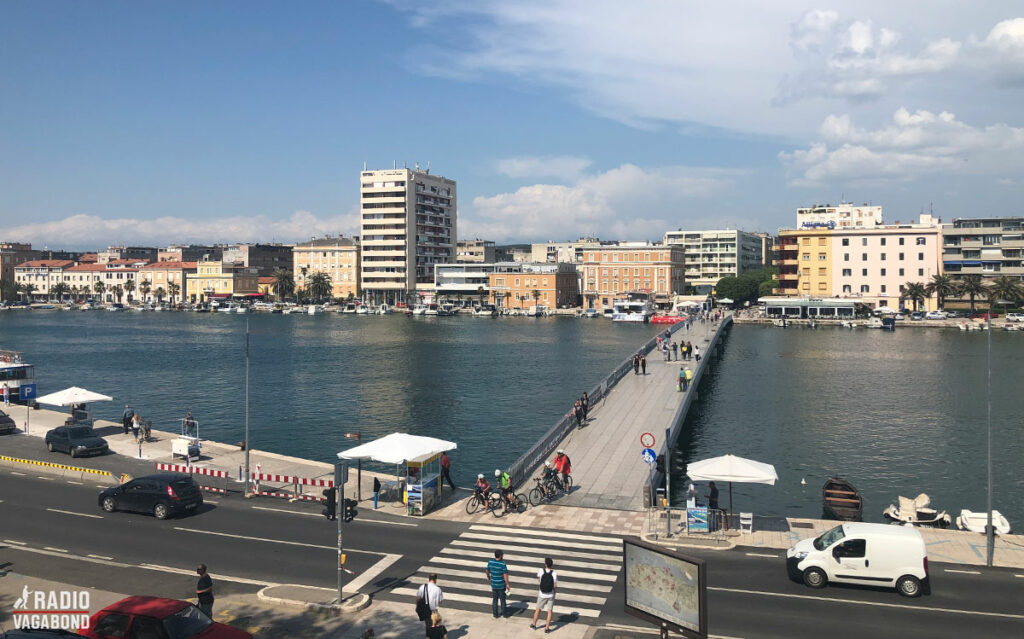 Inside Zadar's ancient walls there are a handful of great fish restaurants side by side, with more reasonable prices compared with those further down the coast.
DRINKING WITH THE LOCALS IN ZADAR
And also, a lot of great bars – so in order to emerge into the local culture, I wandered into one of them. I took a seat at the bar and all of a sudden, I found myself chatting away with a few of the locals. I think some of them had been there a while.
I asked them if I could record a bit – and took out my microphone. Or as one of them called it: "apperature"… After a failed attempt to get an intelligent conversation on tape, I put it away and got myself another drink – to say cheers (živjeli) with them instead. "If you want a serious conversation you have to come earlier in the day", one of them said with a slurry voice.
As I was going back to my guesthouse, I ordered an Uber. The driver's name is Marco and just by coincidence I'd been driving with him earlier in the day. He's super nice and didn't mind talking (and was sober) so, I thought I'd get his perspective on his country. You can hear that conversation in the episode.
And that was It from Croatia. I gotta keep moving. Next stop: Slovenia.