Tungjatjeta from Kosovo!
After an unexpectedly amazing time in Albania, my next stop was Kosovo – one of the youngest countries in Europe. As you know, my goal is to visit every UN Nation in the world, so technically Kosovo isn't on my list. But my travels are not just about ticking off items on my list, it's about embarking on adventures. And seeing as I was so close, I simply had to visit – and I was not disappointed at all!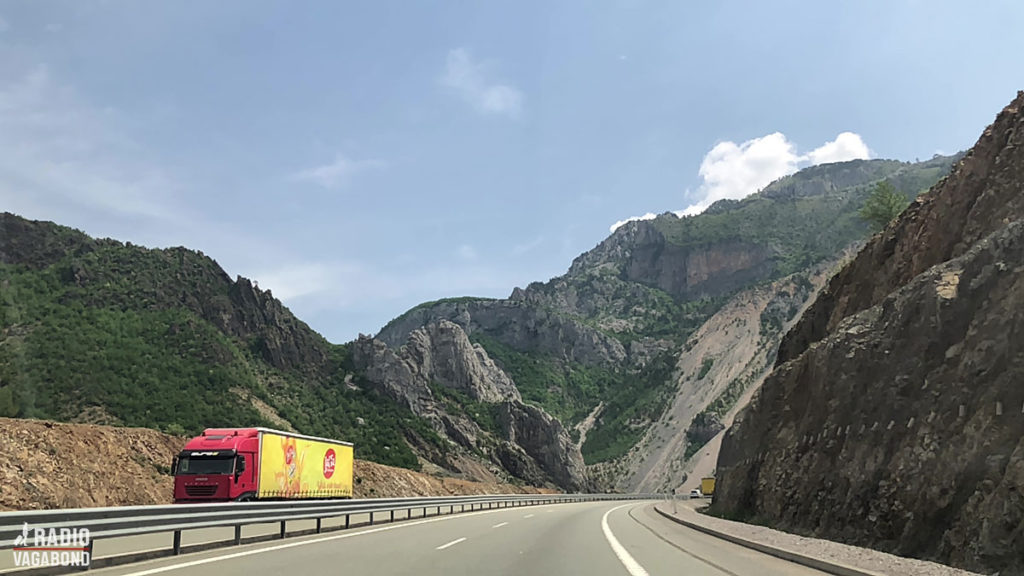 AN INTRO TO KOSOVO
At the end of the Yugoslav Wars in 2001, Kosovo was a part of Serbia until February 2008 when the small country declared its independence. The declaration has only been recognised by 116 countries, which is not enough to get on the list of the 193.
Even though they are not an official UN Nation, they competed at the Olympic Games in Rio 2016 and sent a total of 8 athletes. They returned with 1 gold medal in Judo.
Kosovo is home to 1.8 million people (90% of whom are Albanian) and is about 10,900 km2 (4,200 sq mi), roughly the size of the island nation of Jamaica. Kosovo is a Muslim nation.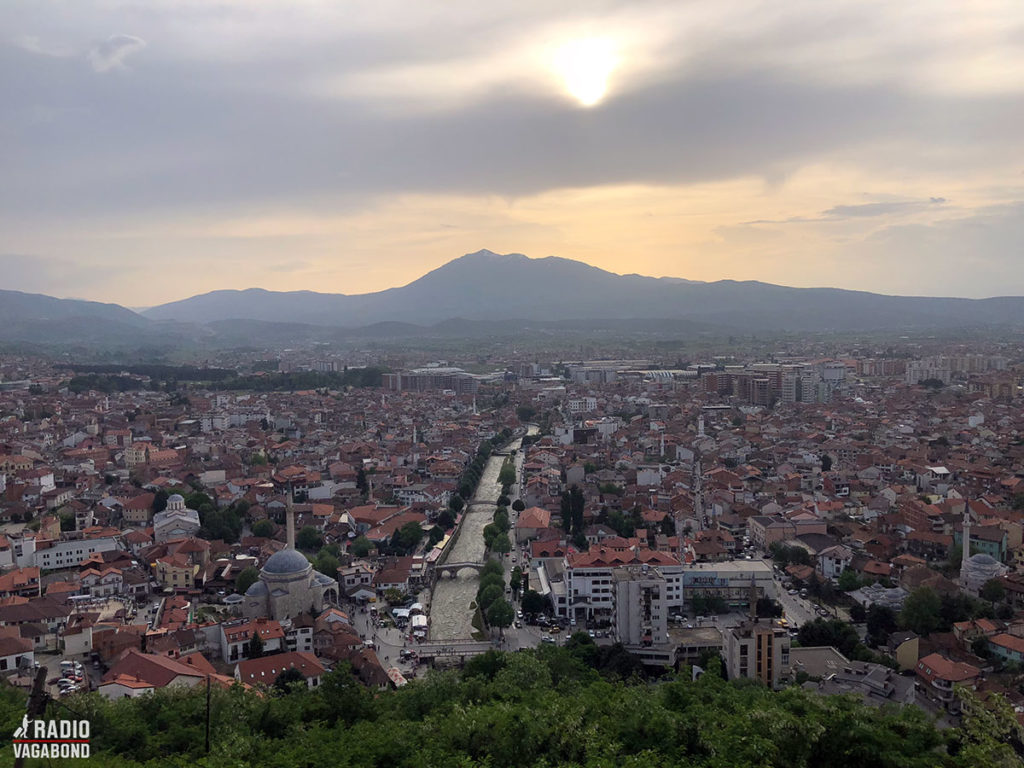 WELCOME TO PRIZREN
I decided to stay in Prizren in the southern part of the country. It's a 3-hour drive on a newly constructed highway from where I was in Tirana, Albania. The highway is referred to as a 'masterpiece of civil engineering' and it takes you over the mountains boasting dramatic views.
And it just happened that my friend Adam from Albania Express Travel had to go to Kosovo for business, so he offered me a lift. It was a nice drive but when we got to the border, we ran into problems with the border control. Apparently, you need a special permit to drive with tourists when entering the country, and Adam got super annoyed with the border patrol who had a hard time accepting that I was not a tourist, I was a friend. After some discussion, we were allowed to continue into Kosovo, thankfully.
Adam dropped me off in Prizren where we said our goodbyes. Although, it was more of a 'so long' as I am sure we will meet again. I had grown rather fond of my Albanian companion.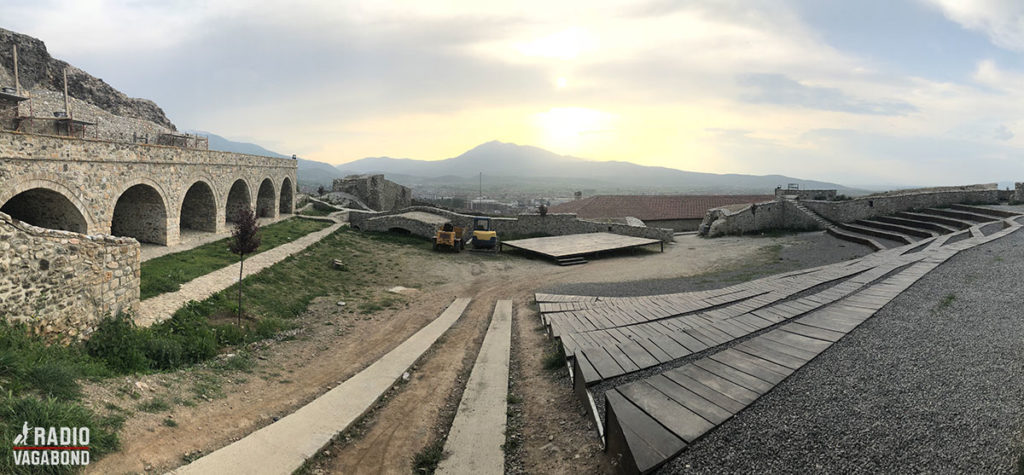 As the historical capital of Kosovo and one of the oldest settlements in the country, Prizren is a small city with a population of 178,000 people. Thanks to my sponsor, Hotels25.com, I booked into Driza's House, a cozy hostel close to Sinan Pasha Mosque.
I asked my host, Erdis Driza, to explain the complicated situation with Kosovo not being a UN Nation, and why Serbia and other countries won't recognise it. Erdis explained that Serbia and Kosovo have a turbulent history, and although they do not recognise the passport of Kosovo, they do recognise the identification documents (ID) of Kosovo.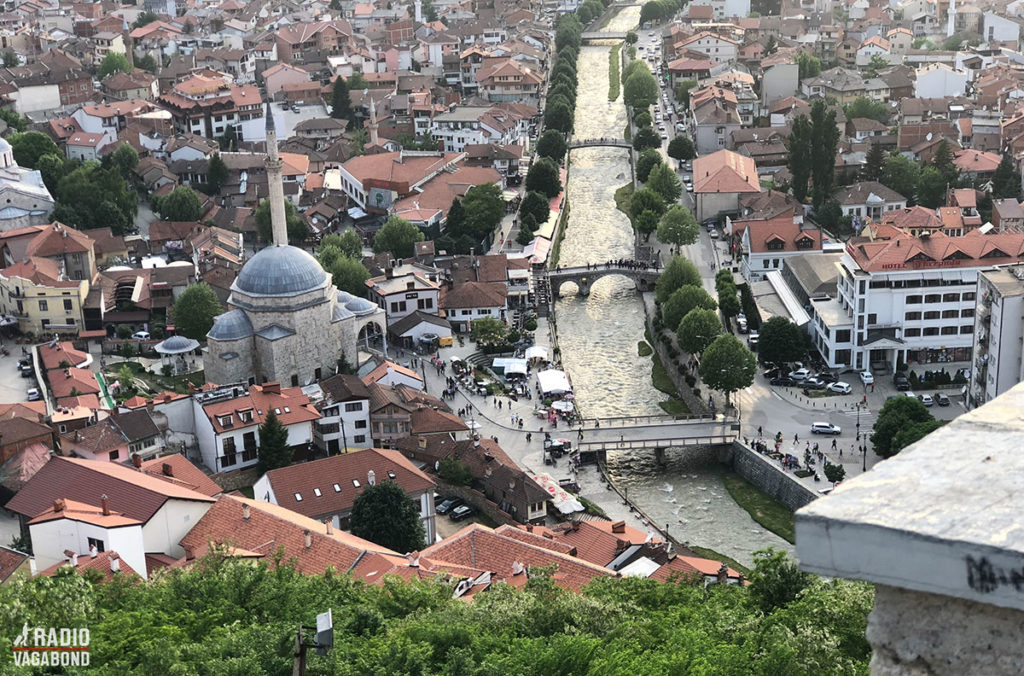 Prizren is a charming city home to beautiful mosques and monasteries dating back to the 14th century. Thankfully, the city was mostly spared from the "destroy the old, build the new" drive of the Communists during the early years of their rule in Yugoslavia.
In addition, Prizren was spared from destruction during the Yugoslav War, making it the best-preserved old town in the country by far and is referred to as the cultural capital of Kosovo.
Prizren Fortress is a fortification situated on a dominant hill in the city and it's well worth making the steep 15-minute hike up from Prizren's old town. The views of the entire city and surrounds are absolutely stunning from up there. Thanks to archaeological excavations, the infrastructure was discovered with remaining walls enforced with towers, labyrinth corridors, depots, and other inner rooms and dwellings. Human remains have been found here dating back as far as 1100 BC.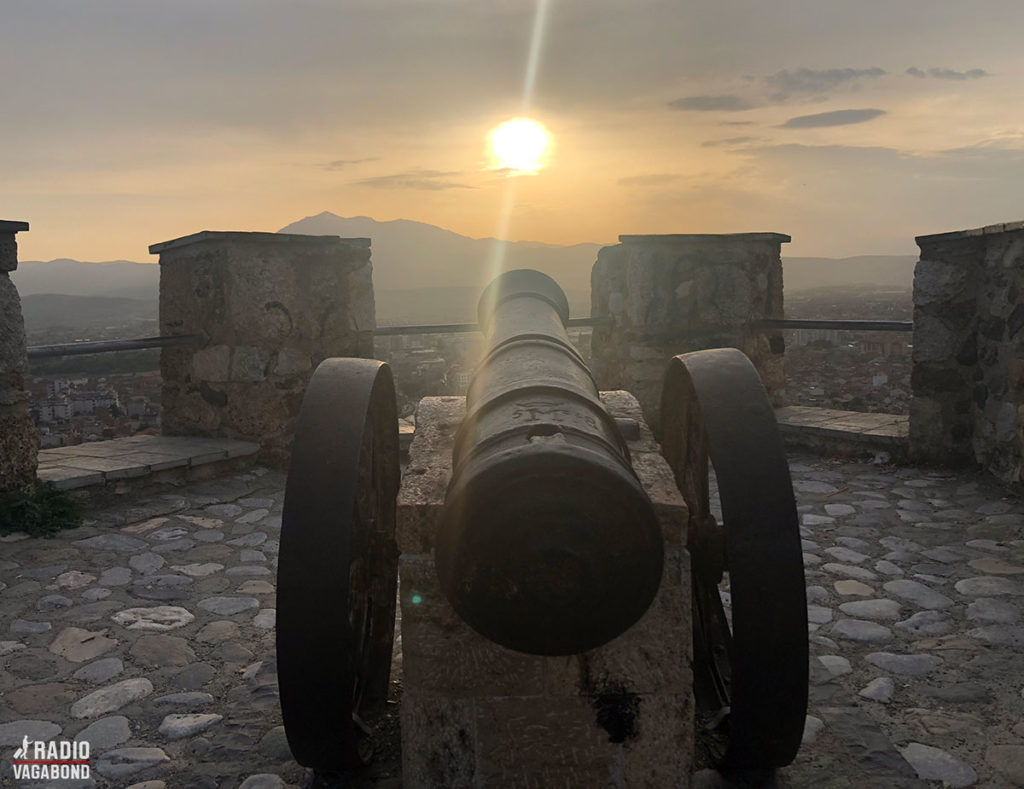 QUICK FACTS ABOUT KOSOVO
Tony Blair and Bill Clinton are both considered heroes in Kosovo. Pristina, the capital, has a major road named after them, including a 3m tall statue of President Bill Clinton. Moreover, a number of children are given the names Toni, Bler, or Tonibler in honour of Tony Blair, the UK's Prime Minister at the time, for his support of the 1999 NATO air campaign against the Federal Republic of Yugoslavia during the Kosovo War.
Although Kosovo is not an official Eurozone member, it has adopted the Euro as their official currency since 2002. I come from Denmark (an EU country) and we don't even have the Euro, which I find quite interesting. However, Serb-majority communities in the country are still – illegally – using the Serbian Dinar as an unofficial currency.
The national anthem, titled "Europe", has no lyrics. The Albanian-speaking government decided not to risk offending Serbs who live in the country by having lyrics in Albanian.
More than 70% of the country's population is under the age of 35, which makes it the youngest country in all of Europe. The median age of the people of Kosovo is only 29.1 years.
The flag is unusual among national flags as it uses a map of the country's territory as a design element. Cyprus and Kosovo are the only two countries in the world whose flag doubles up as a geographic representation.
After Moldova, the people of Kosovo are the second poorest in Europe, with 30% of the population below the poverty line, and the majority of citizens live with a monthly income of fewer than EUR500.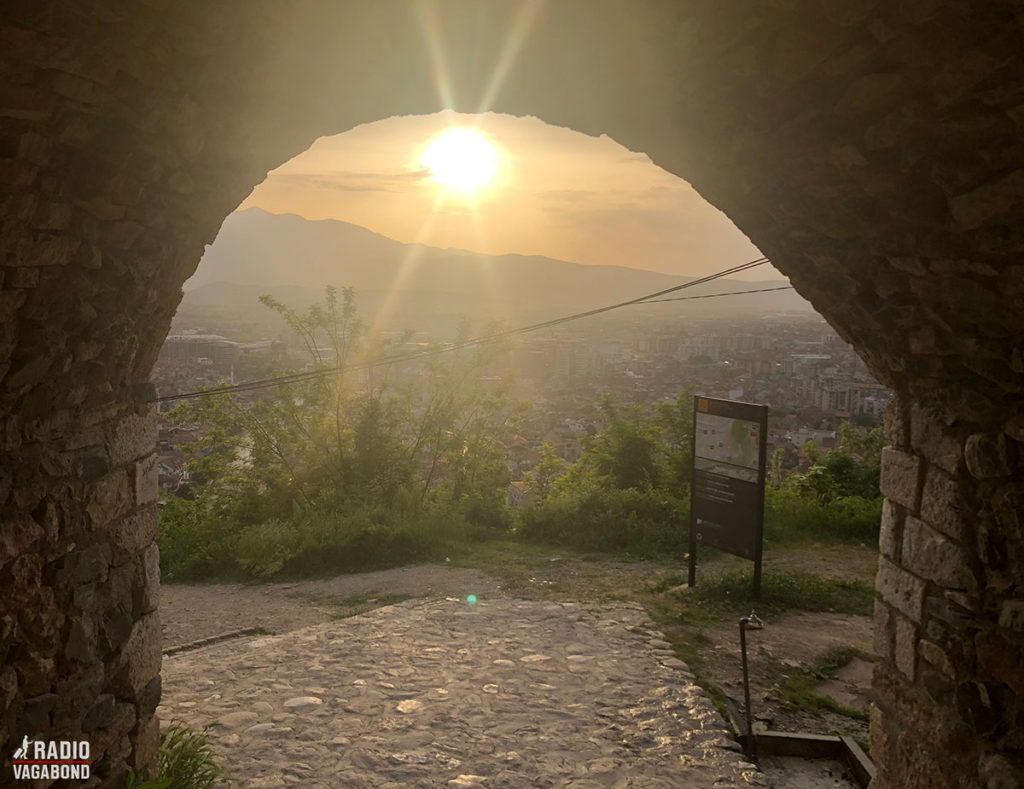 ROADTRIPPIN' IN KOSOVO
I was advised to visit the famous Visoki Dečani monastery located near the town of Deçan, a few hours from Prizren. So, I teamed up with another guest from the hostel, Holly Michelle from San Diego, and we got on a bus eager for a roadtrippin' adventure.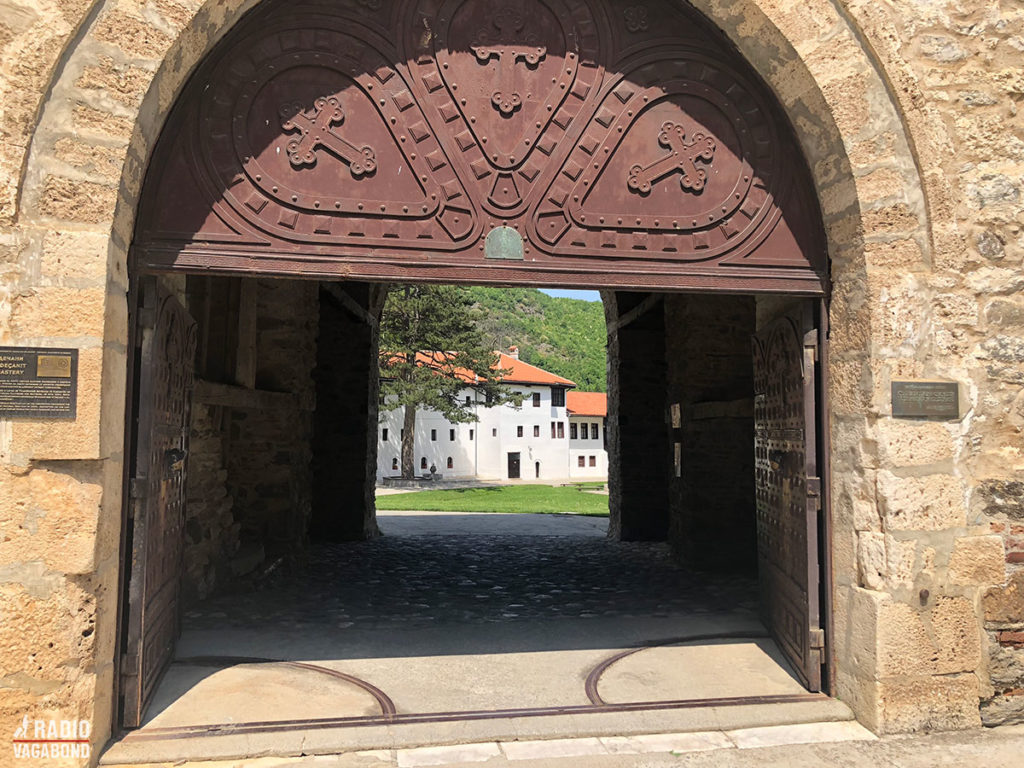 Visoki Dečani, a World Heritage site, is a medieval Serbian Orthodox Christian monastery founded in the first half of the 14th century by Stefan Dečanski, King of Serbia. It is nestled by a river gorge at the foot of the serene Prokletije Mountains. It is a really beautiful place with such a calming atmosphere. You really must visit it if you are ever in the area.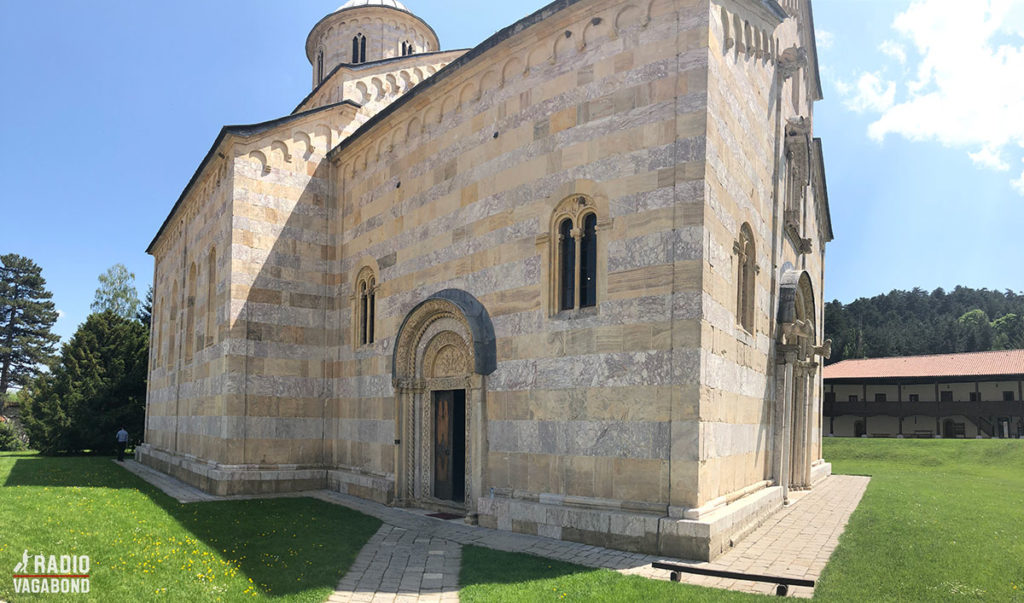 After our visit to the monastery, we continued traveling 30min further north to Peja, the fourth most populated city in Kosovo.There, Holly and I found a quaint café to enjoy some lunch and a bit of shade. Holly and I chatted about our impressions of the country we found ourselves in, and how similar it is to other Balkan countries we had visited.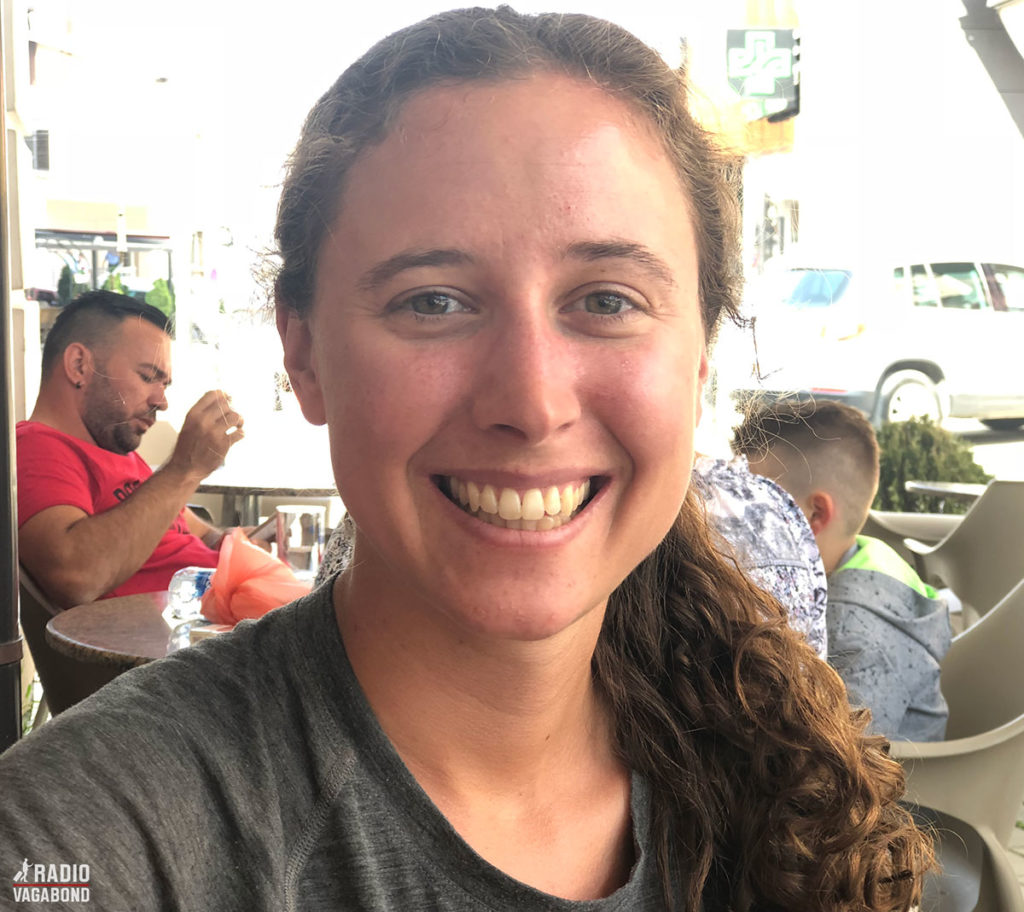 EDRIS, THE HOST WITH THE MOST
Back at the hostel I chatted more with Erdis Driza about his country and what it's like to live here. He explains that after the country freed itself after the Yogoslav War, the people who ran the country were freedom fighters, not politicians. This obviously had many undesirable outcomes, but Erdis tells me that the new generation of Kosovonians are beginning to run the country better.
It's so weird being in the Balkans right in the center of Eastern Europe where there was such a brutal war here in the former Yugoslavia – a war which happened in my lifetime. Erdis is a young man now but he was 9 when the war ended, and he remembers it.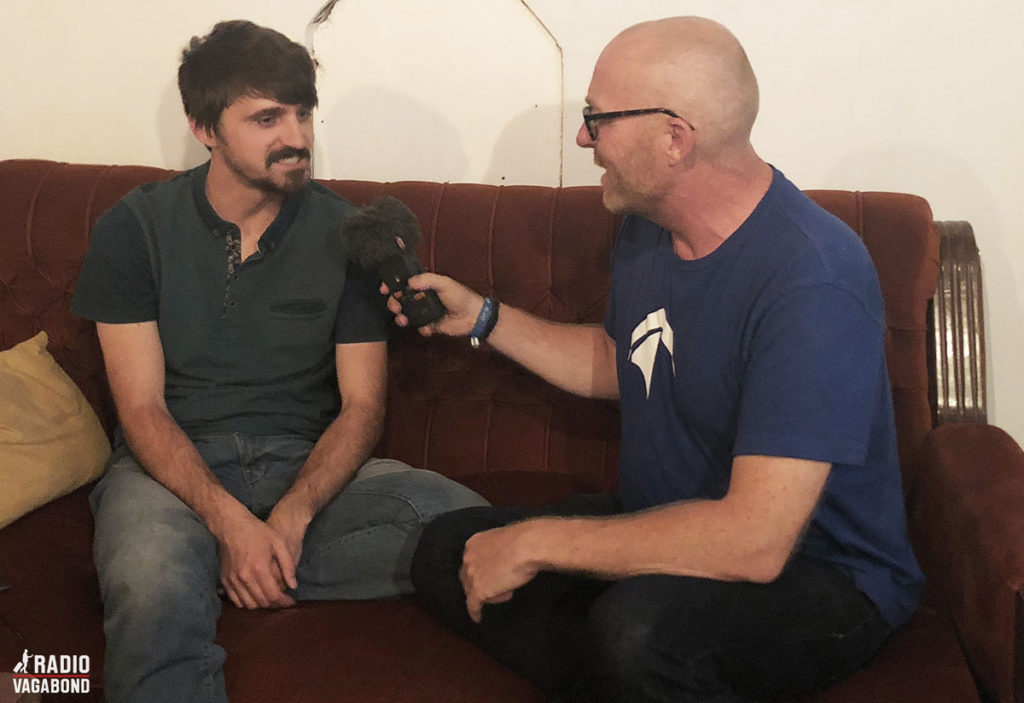 Because he grew up in Prizren which was sheltered from the war, Erdis didn't witness the war first-hand. He tells me that the atrocities of the war, including massacres, occured in the villages and towns, far removed from any media coverage. He tells me how he and his family were forced out of their house and given only 5mins to gather their belongings. They were placed in a refugee camp in Albania for 4 months. His family was lucky in comparison – many families were murdered.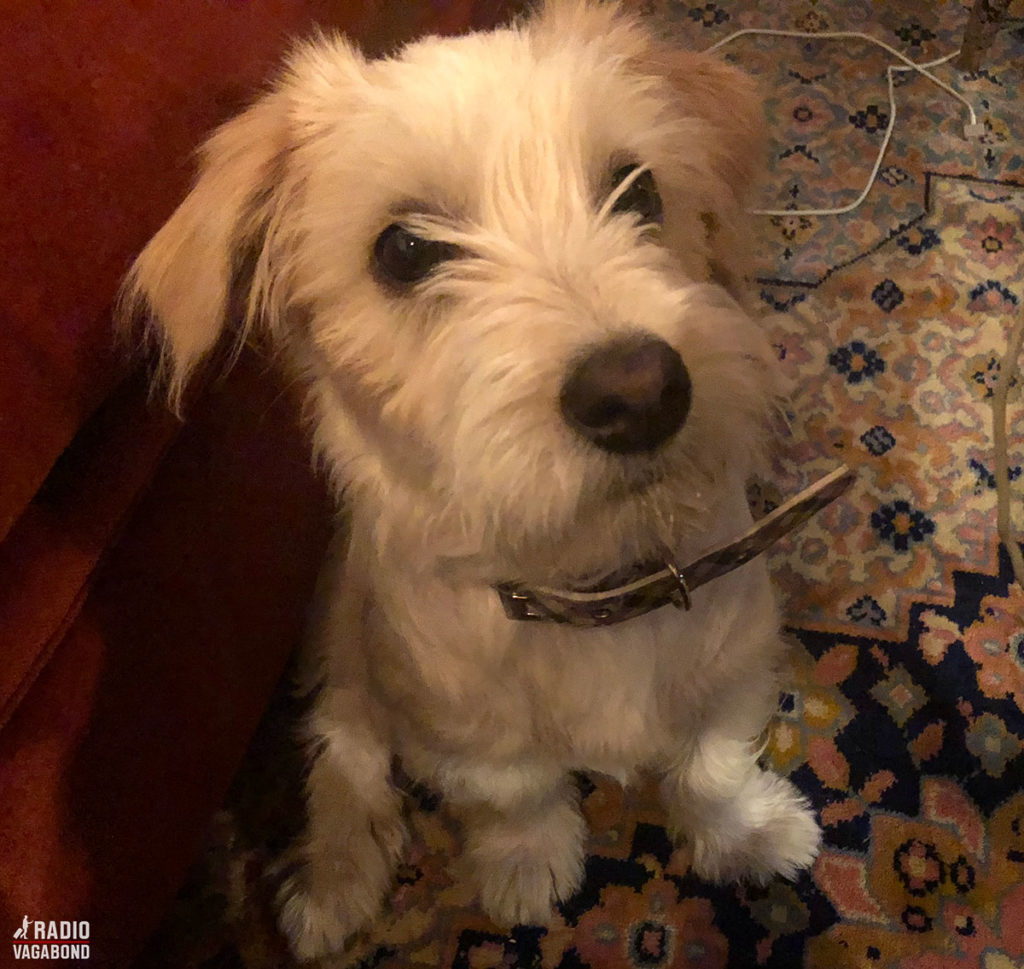 It was really difficult to hear the stories Erdis tells me about what his family, his wife's family, and his countrymen had to endure during the war. It was a sobering experience to say the least.
But despite his country's history, Erdis remains positive about the future. He has high hopes for the youth of the nation and what positive outcomes they can reach for the country.
Stay tuned for the next episode, where I get kicked out of my hostel in Montenegro…for being too old…! Until then – my name is Palle Bo, and I gotta keep moving.
LETTER FROM A LISTENER
I received another letter from Alan, a listener from Christchurch, New Zealand.
Hi Palle Bo

I've been listening to The Radio Vagabond for a while. Typically, I listen when I take my dogs for a walk in the outskirts of Christchurch, New Zealand.

It's exciting to hear about your journey in the Balkans, and I must admit that I felt like you about Albania. It's never been on my list but after listening to your episodes from there it is now.

I hope to be able to do a three months trip in Europe – when the pandemic allows us to travel again. I'm in my late 40's and a good thing that has come out of the work at home situation around the world is that it's become more normal and acceptable to work from anywhere.

So, I'm hoping to become more nomadic and location independent in the future.

But I don't think I'll ever be fully nomadic like you. So, please let me know when you make it to New Zealand. I'll show you a bit of our hospitality and take you out for a beer or two.

We even have a spare room here at the house, and you're welcome to stay here for a bit.

Keep it up,
Alan
Wow, thanks Alan!
You better believe that I'll take you up on your offer because New Zealand is on the absolute top of my bucket list. When I finally make it there – and it's long overdue – I'll make sure to spend a long time in your country and I guarantee that I'll make it to Christchurch.
See you hopefully in the not-too-distant future.
I ALSO WANT TO HEAR FROM YOU!
I really would like to hear from you. Where are you and what are you doing as you listen to this episode? You can either send me an email on listener@theradiovagabond.com or go to TheRadioVagabond.com/Contact.
Or send me a voice message by clicking on the banner.
Either way, I would love to hear from you. It's so nice to know who's on the other end of this.
SPONSOR
A special thank you to my sponsor, Hotels25.com, who always provide me with the best, most affordable accommodation wherever I am in the world.
RADIOGURU
The Radio Vagabond podcast is produced by me and my production company, Radioguru. If you need any help starting a podcast or if you need voice overs in any language for online videos and other things, please reach out.