Ahoy again sailors!
Welcome back to Season 5 of The Radio Vagabond. In the second instalment of the season, I re-join the gang of loveable nomads on Nomad Cruise 6 sailing the Mediterranean from Spain to Greece in 9 days. If you missed Part I of my Nomad Cruise journey, then be sure to go back and listen to the podcast or read the blog.
Ready? Let's hop back aboard the Horizon cruise vessel!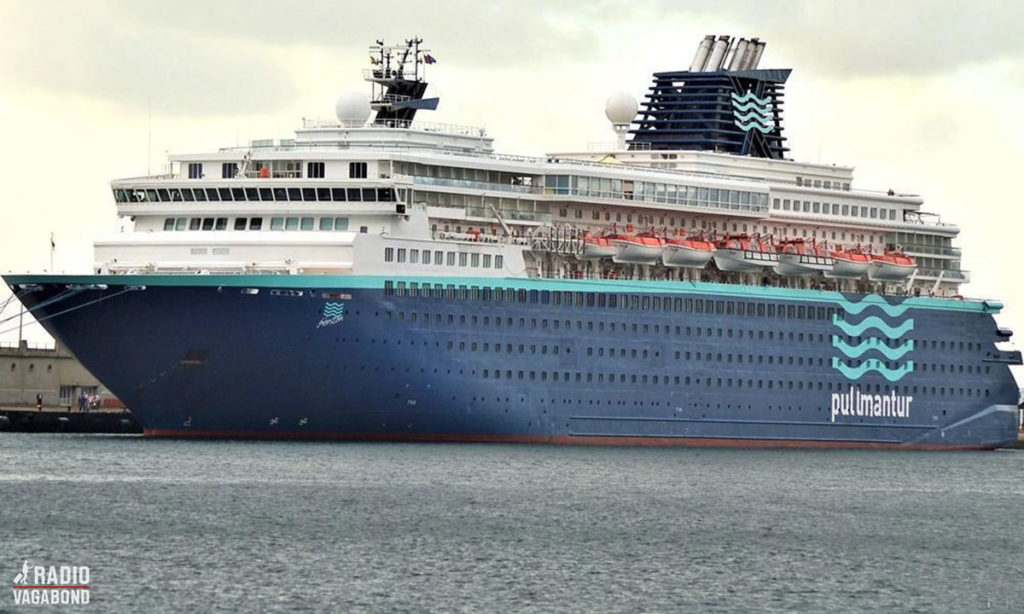 We pick up where we left off in Part I, where I talk to Rod, Tilo, and Austin at the meetup I organised about how their impressions of the digital nomad lifestyle. Nomadic veterans like myself and Rod talk about our experiences regarding life on the road to newcomers to the nomad scene, Tilo and Austin.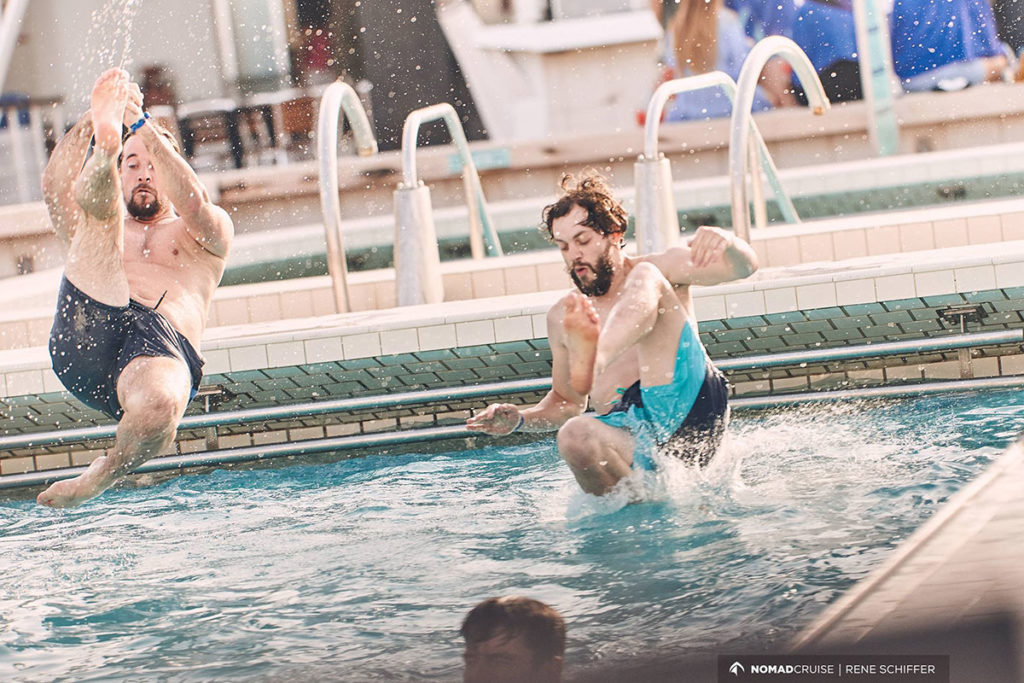 MENORCA
The next day we docked at the first of our list of destinations along the way, at the small Spanish island of Menorca situated in the heart of the Mediterranean Sea. The name comes from the Latin Insula Minor meaning 'smaller island' which later became Menorca. Its name derives from its small size, contrasted with nearby Mallorca, 'the larger island'. Menorca is home to almost 95.000 people and its highest point, called El Toro or Monte Toro, is 358 meters (1,175 feet) above sea level.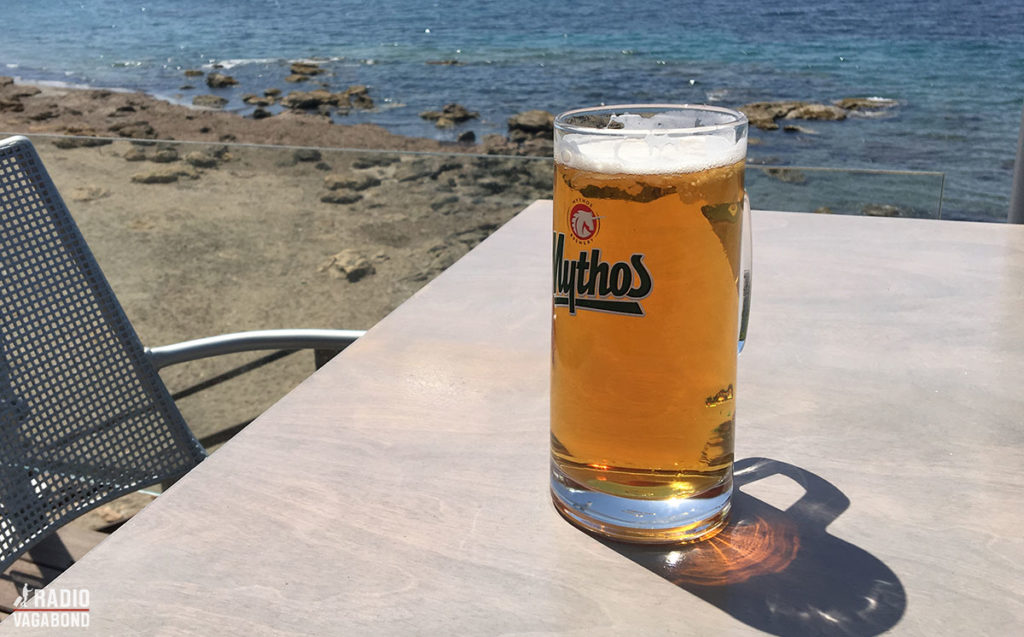 Here I met Judy, a British ex-pat who has been living on the island for 37 years. She and her Mallorcan husband decided to leave the UK and open a restaurant in Menorca 37 years ago and haven't looked back since. They are two of many Europeans who have fallen in love with the Spanish islands after a vacation and decided to start a life here.
TALENTED NOMADS
There is so much talent in the Nomad Cruise community that they organised a talent show for us nomads to entertain (and embarrass) ourselves in front of each other. It has become a tradition over the years to take over the big theatre on the ship for one night. And it didn't disappoint: we had people performing comedy stand-up, singers, magicians, dancers – you name it.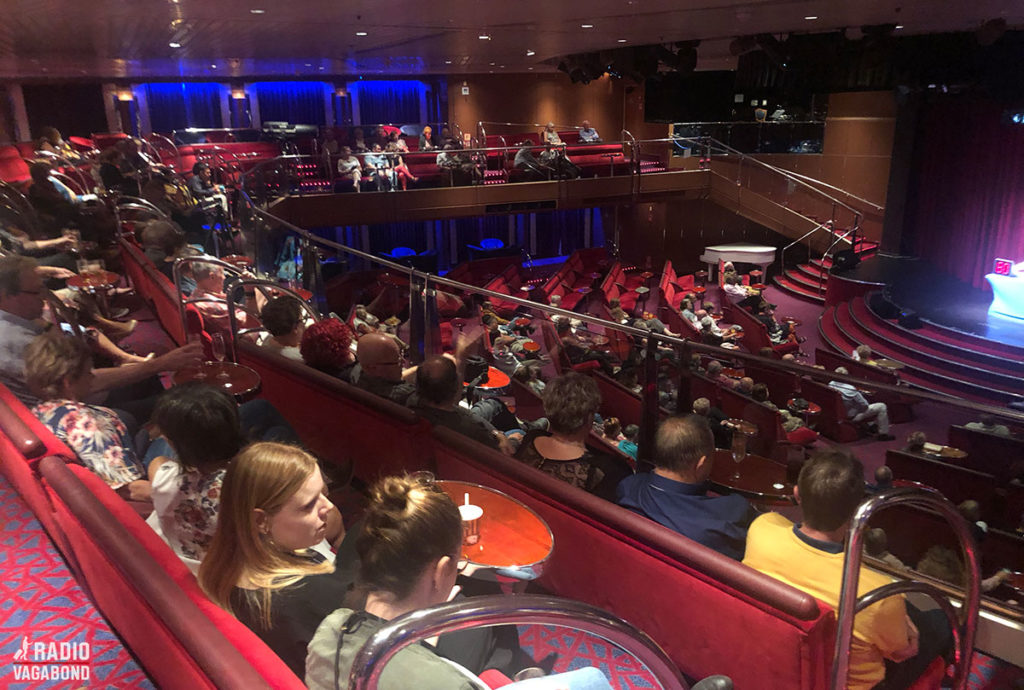 MALTA
On day 5 of the cruise, we docked in the island country of Malta, spanning just 122 square miles with a population of just under 450,000 people – making it one of the world's smallest and most densely populated countries in the world. They speak Maltese and English, as it was once a part of the UK until 1964.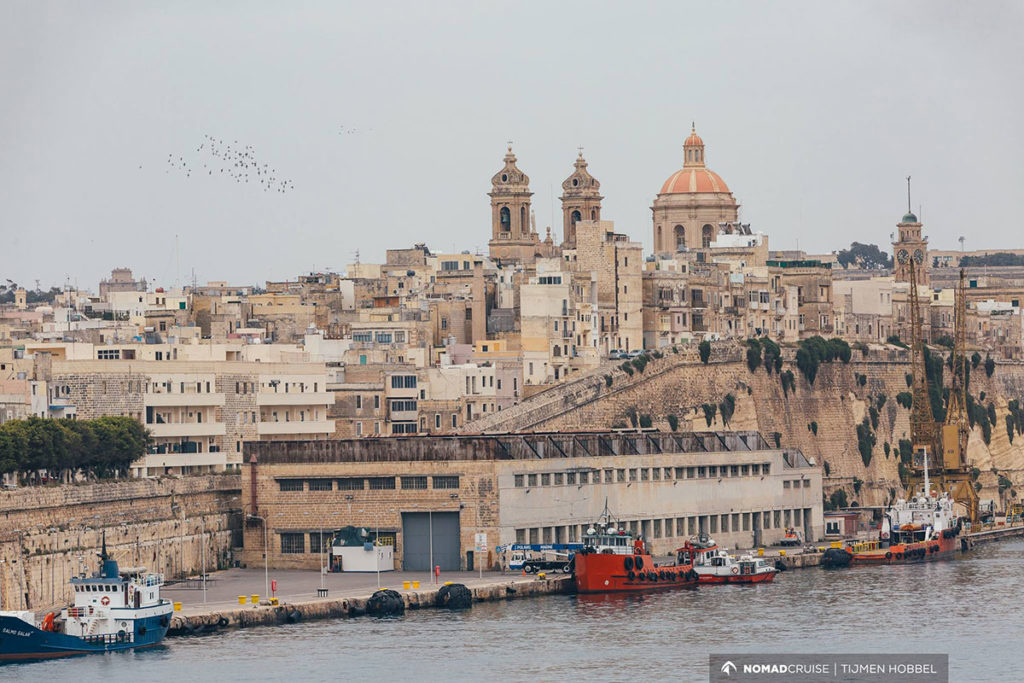 I went on a bus trip around the island called 'The Best of Malta' which was super informative as I didn't really know much about the island country. I learned many interesting things, and I encourage you to visit Malta if you haven't yet. It's a really pretty island in the Mediterranean. 
OLYMPIA & WINE
Our next stop was the first of 4 scheduled stops in Greece. I linked up with two of my new friends, Angus and Scott, and we decided to rent a car and go for a drive to explore the area.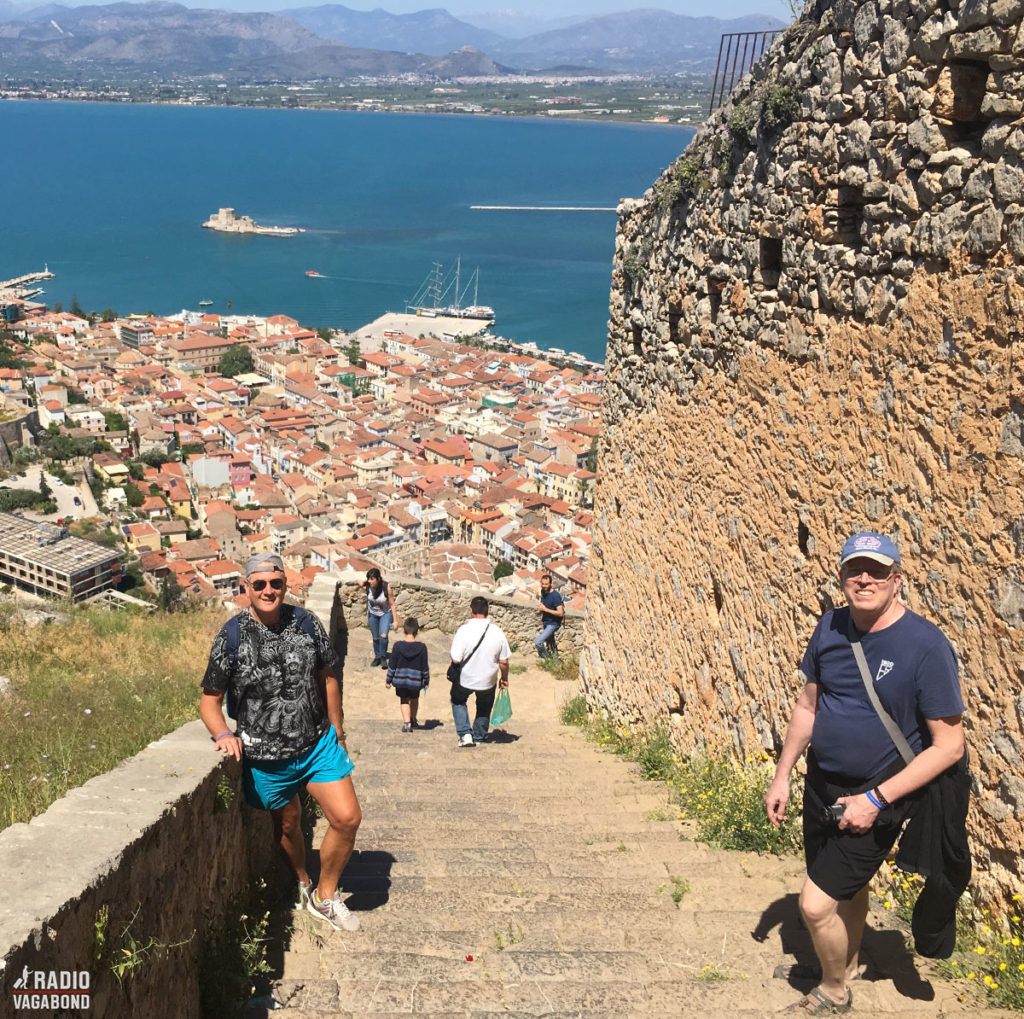 We arrived in Olympia, a small town on the Peloponnese peninsula famous for the nearby archaeological site of the same name. It's among the most important archaeological sites in Greece as it was the site of the first ancient Olympic Games. These games were held to honour Zeus and included a series of athletic competitions with representatives of all the Greek city-states. It was a great honour for a city-state to give birth to Olympic winners, whose only prize was an olive branch. 
We walked around a bit looking at the Ancient Stadium, the temples of Zeus and Hera, the palaestra, and the workshop of Phidias. It was truly remarkable to visit these ancient sites where real-life heroes and heroines lived.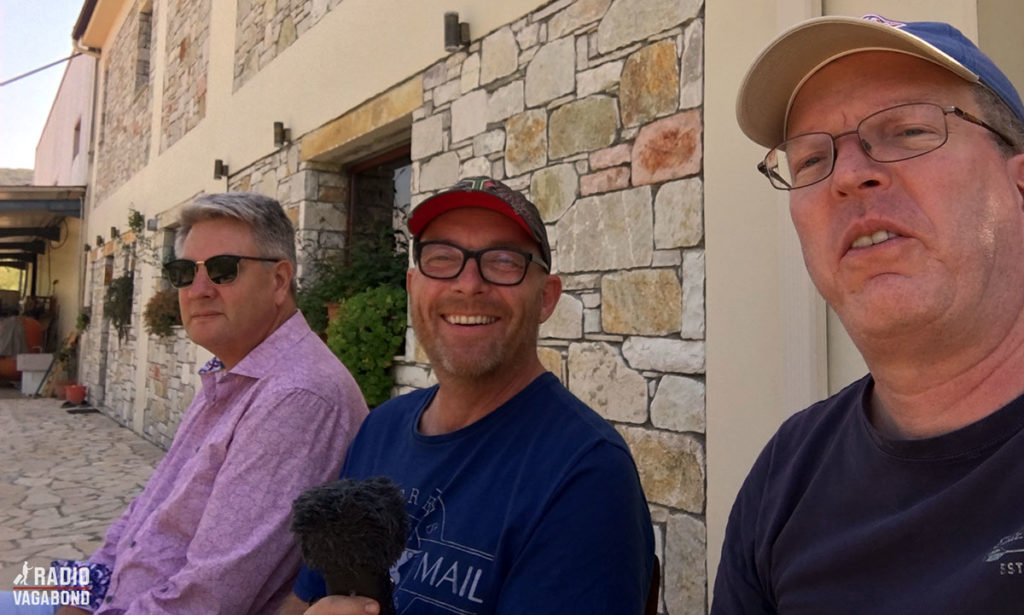 We then got back in our hired car and headed to a small winery. Scott and Angus are two guys around my age, so we considered ourselves to be The Three Stooges among the younger nomads. 
Angus is a Scottish nomad living in Australia who runs an Infrastructure as a Service business. Although he is based in Australia. Even though he's not travelling full-time, he travels the world extensively and feels he has earned his nomad stripes.
Scott is a Canadian whose work can be done from anywhere in the world. He really enjoys the digital nomad community and says he is happy to be among like-minded people.
The Three Stooges had a lovely afternoon chatting and sampling some incredible Greek wine overlooking the vista. I also chatted with Amanda from the winery who told me that the winery has been going for almost 100 years.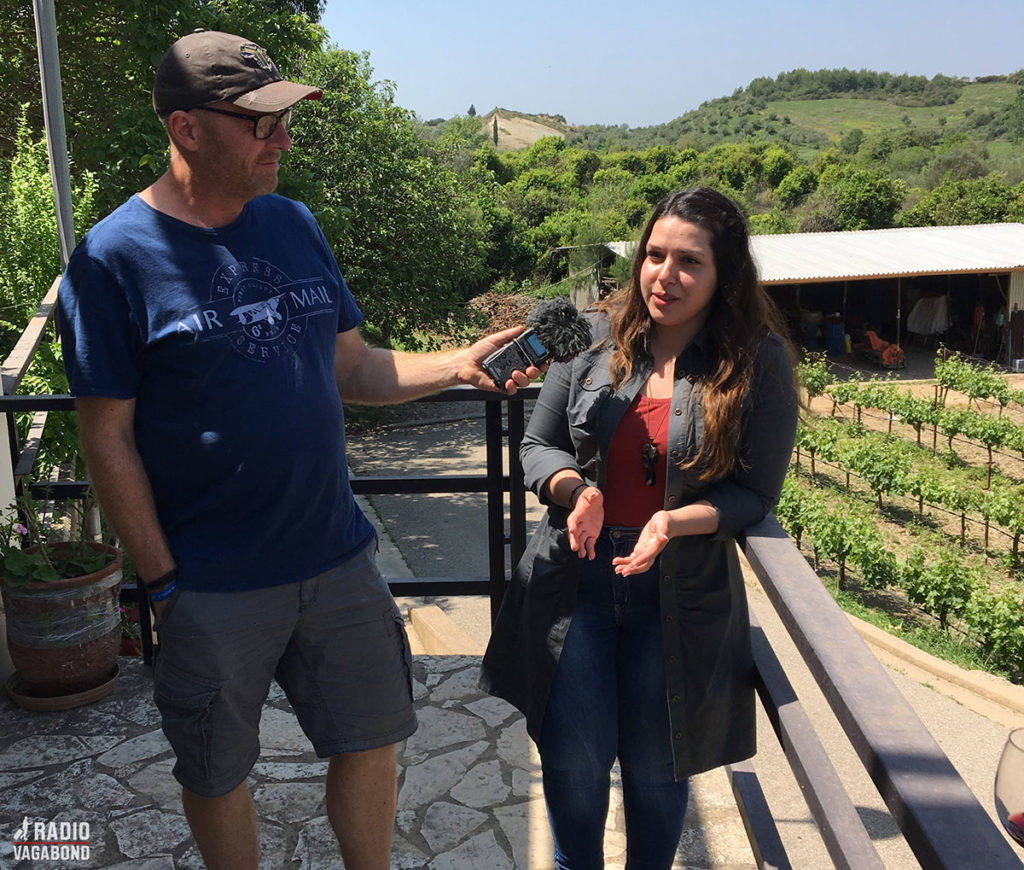 It was an amazing way to end our day on this beautiful Greek island. We sobered up in the shade of an old tree and then headed back to join the rest of the nomads on the Horizon.
Stay tuned for Part III of my Nomad Cruise adventure. More islands, more chats with nomads, and more adventures to follow!
Until then, I'm Palle Bo. And I gotta keep moving.
See ya!
JUMP ABOARD THE NEXT NOMAD CRUISE
As I've mentioned, this episode was recorded before the pandemic. Right now, obviously the cruises are cancelled, but when things get back to normal, I'm sure there's going to be more. 
If you are thinking of joining the next cruise, then drop me a line. I can organise a discount for you. See, being a listener has its perks! 
You can fill out the form just by going to TheRadioVagabond.com/contact. Or just write to me: listener@TheRadioVagabond.com.
SPONSOR
A special thank you to my sponsor, Hotels25.com, who always provide me with the best, most affordable accommodation wherever I am in the world.