.
Sawabona abangane! (Zulu for 'Hello friends!')
Welcome back to The Radio Vagabond for Part II of my interesting conversation with Cape Town local Stephen' Sugar' Segerman, amateur music detective and inspiration behind the Academy Award-winning feature documentary Searching for Sugarman. 
If you haven't listened to or read Part I of this fantastic story, then I suggest you go back and do so before continuing, otherwise much of what is to come will not make any sense.
So, let's just jump back into it and start where we left off in Part I – front row center of Rodriguez's 2013 sold-out concert in Cape Town. 
Wow, what a delight! The concert was surreal. The audience kept chanting, "RODRIGUEZ! RODRIGUEZ!" between each of his songs. We were all witnessing a legend perform remarkable songs with his backing band. At some point, he joked, "Hey, come on. Just relax and treat me like a regular legend". We all obliged, myself included.
FIRST-HAND HISTORY
The day after the concert was the night of the BAFTA awards in London. I didn't even know that the film was nominated, and it was a pure coincidence that I had my TV on in the background. And all of a sudden, the Swedish filmmaker Malik Bendjelloul was on stage accepting the award for best documentary feature. During his acceptance speech, Bendjelloul said, "Rodriquez couldn't be here this evening because he is in Cape Town kicking off a big tour of South Africa." I immediately felt a part of the story, as if I had been involved in something special. I soon realized that each and every South African felt the same way, perhaps a little more.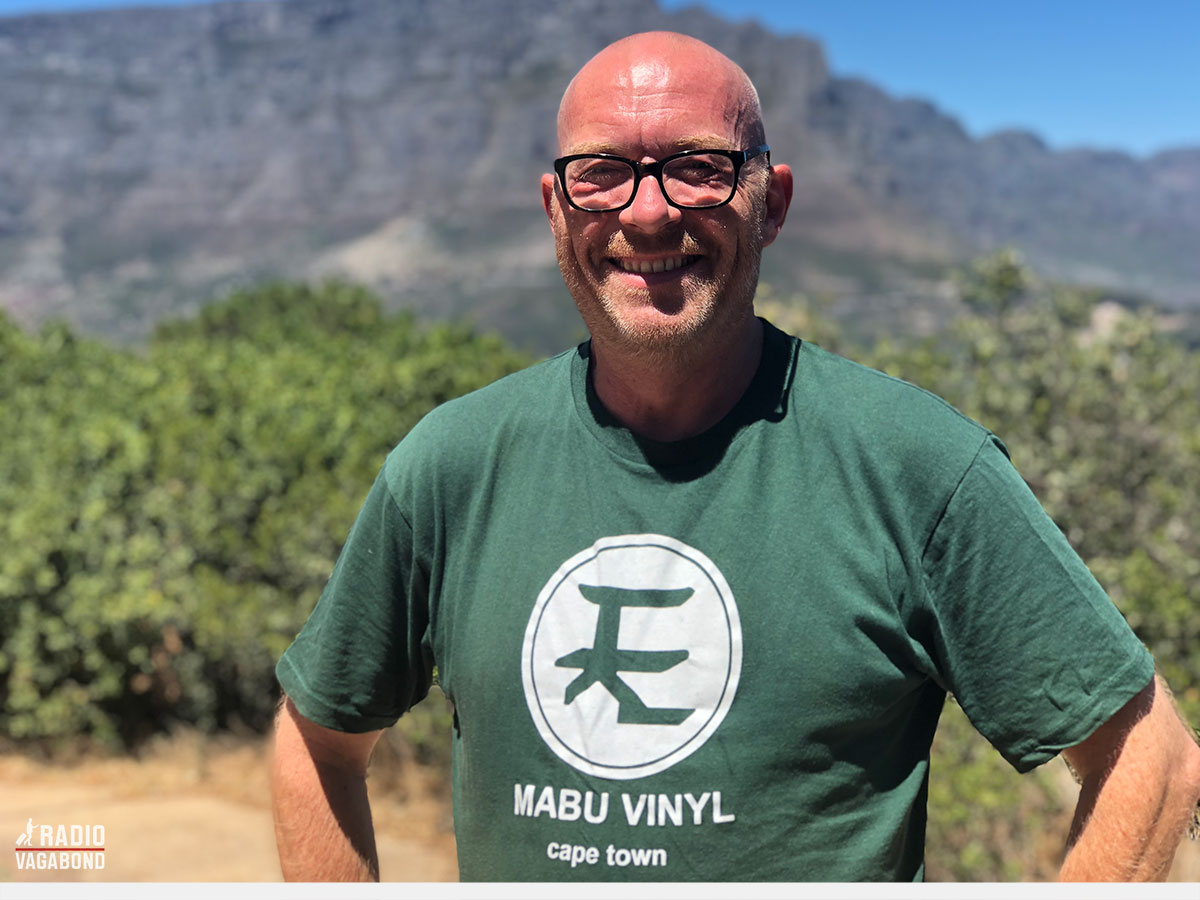 The film was selected to open the Sundance Film Festival in Los Angeles (where the film went on to win two awards), and Bendjelloul took Sugar and Rodriguez along with him to experience the award ceremony and press circuit. After winning numerous awards, the film then went on to achieve something special – a nomination for best documentary feature at the Academy Awards.
Sugar wasn't even thinking about going – a trip like that to Los Angeles from Cape Town would be super expensive. But then the City of Cape Town Tourism Board came knocking on his door, offering him a flight to LA and accommodation for the ceremony because of what the documentary had done for Cape Town tourism.
Sugar tells me stories about what it was like being thrust into the spotlight and rubbing shoulders with Hollywood celebrities at the Vanity Fair afterparty – an exclusive winners-only award party where your entry ticket is an Oscar statue. Here he met Buzz Aldrin, who gave him some sage advice.
FROM SUCCESS TO TRAGEDY
It's truly an epic story. Not only for Rodriguez but also for Sugar – the owner of a small vinyl record store in Cape Town – and for Craig Bartholomew Strydom, a journalist from Johannesburg. And even though Craig and Sugar worked together in finding Rodriguez, they rarely found themselves in the same room. It was only after the film was complete that Craig moved from Johannesburg to Cape Town, buying a house just around the corner from his good friend Sugar.
It was also a fantastic story for Malik Bendjelloul, the dirt-poor Swedish filmmaker who, seemingly overnight, achieved so much success and recognition from the film and music industries, and beyond. Naturally, the documentary was a huge commercial success, scoring over $3.6 million at the box office, and made Malik an overnight millionaire. He now had no problems finding people to work with as everybody wanted to collaborate and fund his next project.
Unfortunately, Bendjelloul's career would never reach the heights of success it promised. At age 36, at the peak of his career with the world at his feet, Malik was struggling with depression. On 13 May 2014, at a busy rush hour station in Stockholm, Sweden, Malik Bendjelloul threw himself in front of an oncoming train.
Like the rest of the world, Sugar was shocked at the news. He tells me that he and Malik became very close during the 5-year production project of Searching for Sugarman, and the pair would speak on a daily basis. They were friends, close allies, and will forever share the bond they created working on such a meaningful project.
THE SWEETEST SUGAR
When Sixto Rodriguez gave up music two weeks before Christmas in 1971, after his record label dropped him, he lived a tough life as a construction worker in Detroit, Michigan. He was married and divorced twice yet remained a wonderful father to his three daughters. He rented an old, dilapidated house for $50 a month. So strong was his drive for social justice that he ran, unsuccessfully, for regional government in Detroit. A complex, introverted drifter, calloused by a lifetime of injustice and missed opportunities, Rodriguez's story is remarkable on every level.
Although at the time he didn't receive a penny for his two albums recorded in '70 and '71, through Sugar, Malik, and Craig's intervention Rodriguez has made more than treble what he was previously owed. He and his family are finally able to live the life that was stolen from them by record label executives all those years ago. And if it wasn't for Sugar's determination, Craig's investigating, and eventually, Malik's stroke of documentary filmmaking genius, Rodriguez's story would never have been told. 
In 2015, Craig and Sugar published a book entitled Sugar Man: The Life, Death, and Resurrection of Sixto Rodriguez, which details the odyssey of two fans trying to find out what had happened to their hero, and Bendjelloul's pursuit to bring the story to celluloid.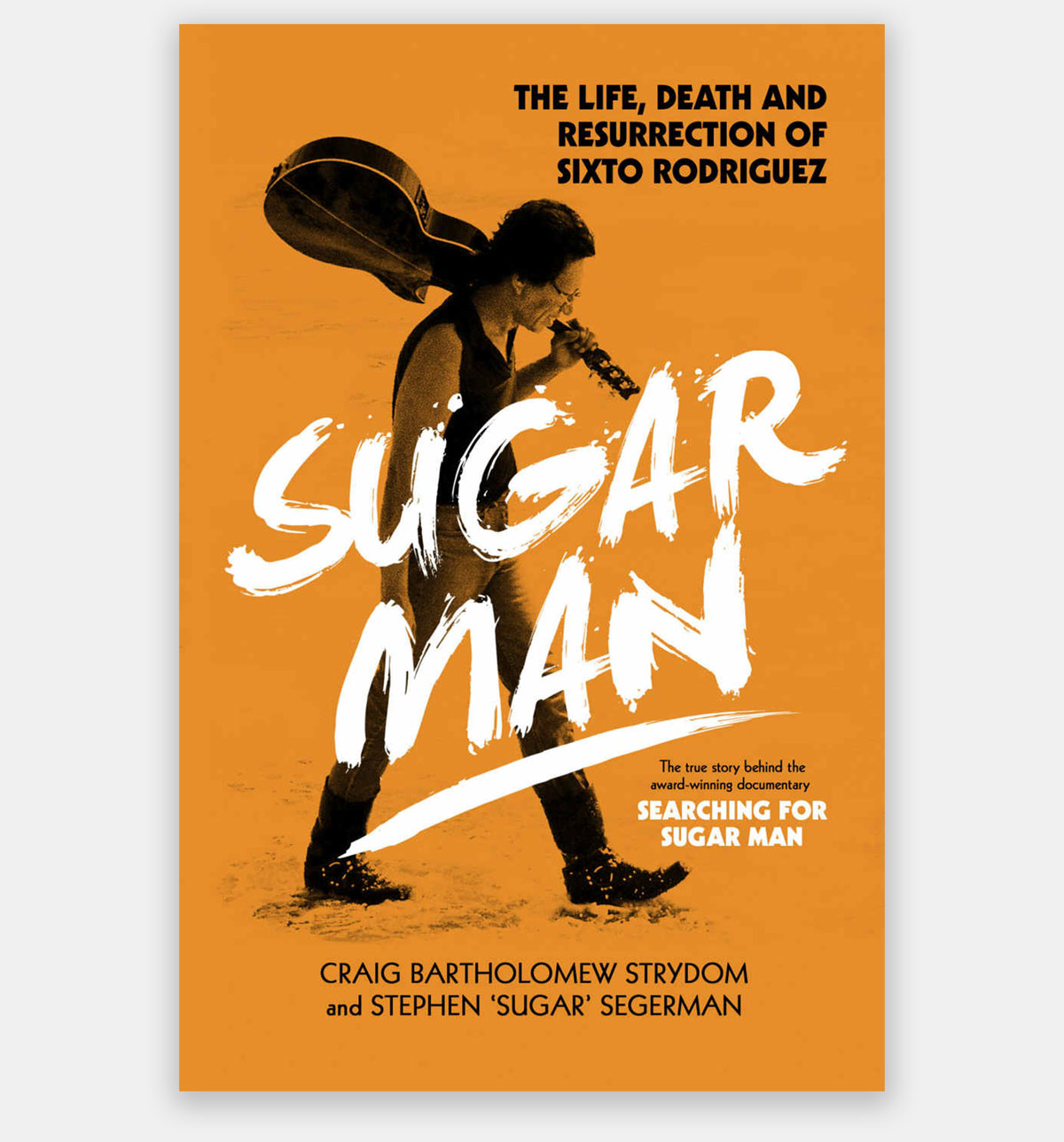 The whole story has been a huge part of Sugar's life for so many years, and I couldn't help but wonder if he ever gets tired of talking about it. "It's such an honor to be a part of the Rodriguez story that I will never get tired of talking about it," he says. "I mean, I was given my nickname 'Sugar' over 20 years ago, so in a way, I have always been close to the story of Rodriguez. Now when I see the man touring the world and finally getting the credit he so richly deserves, I am so honored to have been a part of the journey".
After I stopped recording, Sugar and I continued chatting for three hours. He is truly a really nice guy, and I am so happy I got to spend an afternoon with him at his home in beautiful Cape Town.
If you haven't already, please rent the documentary (you can stream it online). And please also buy one of the albums – you won't regret it. And when you pay for any of Rodriguez's music, a big part of the money goes to Sixto Rodriguez himself, who still lives in the same old house in Detroit.